We've got you covered for the big game. Any of these 21 incredible keto appetizers are sure to impress your friends and family! Be sure to comment below with your favorite keto appetizers so we can grow this list to include all of the best keto appetizers!
 
The 21 Best Keto Appetizers
Here's a collection of the best keto appetizers from around the web! All of these are the perfect mix of being relatively easy to make, while also delivering the wow factor and taste you're looking for. We all know the whole point of bringing an appetizer to a party is to be praised for how delicious it is, right? Walk into the party with any of these and you'll surely get that long overdue praise!
 
The HUGE list of keto friendly foods.

This keto appetizer is a sure winner. Whip it up with some of these keto dinner rolls!

These breadsticks are incredible. Why make one keto appetizer when you can switch up the flavors on this recipe and make three!?

Football and buffalo sauce have been buddies since the dawn of time. Reunite them with this quick and easy keto appetizer!
 

See if you can get your friends to eat cauliflower by topping it with the most delicious things available!
 

Wings! Try out this awesome parmesan garlic sauce, it's delicious.
 

A delicious thing dipped into a delicious thing. These are great!
 

When you want to bring cheese sticks but you also want to show your friends how sophisticated you are. Just make sure you get down the pronunciation before you arrive!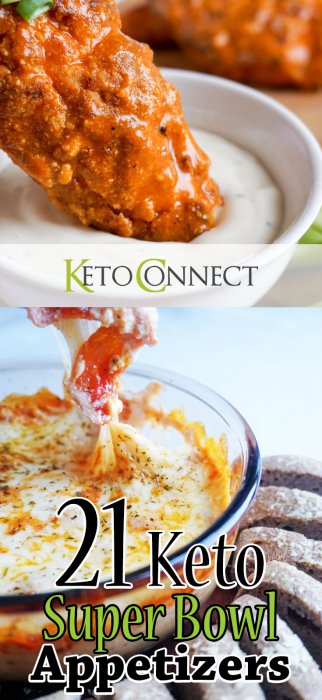 [catlist id=39 conditional_title="More Keto Recipes" conditional_title_class="center" conditional_title_tag="h2″ thumbnail=yes thumbnail_class="lcp_thumbnail" thumbnail_size=medium numberposts=4 title_class=hide_me]