You don't need fancy store-bought snacks, specialty products or packaged foods to follow a keto diet. But let's be honest: those things can make it a whole lot more fun – and a diet that's full of variety and delicious foods is often a lot easier to stick to. That's exactly what makes things like keto snack boxes so great. And being the total healthy snack fiends we are, we know a thing or two about how to find the best keto subscription box.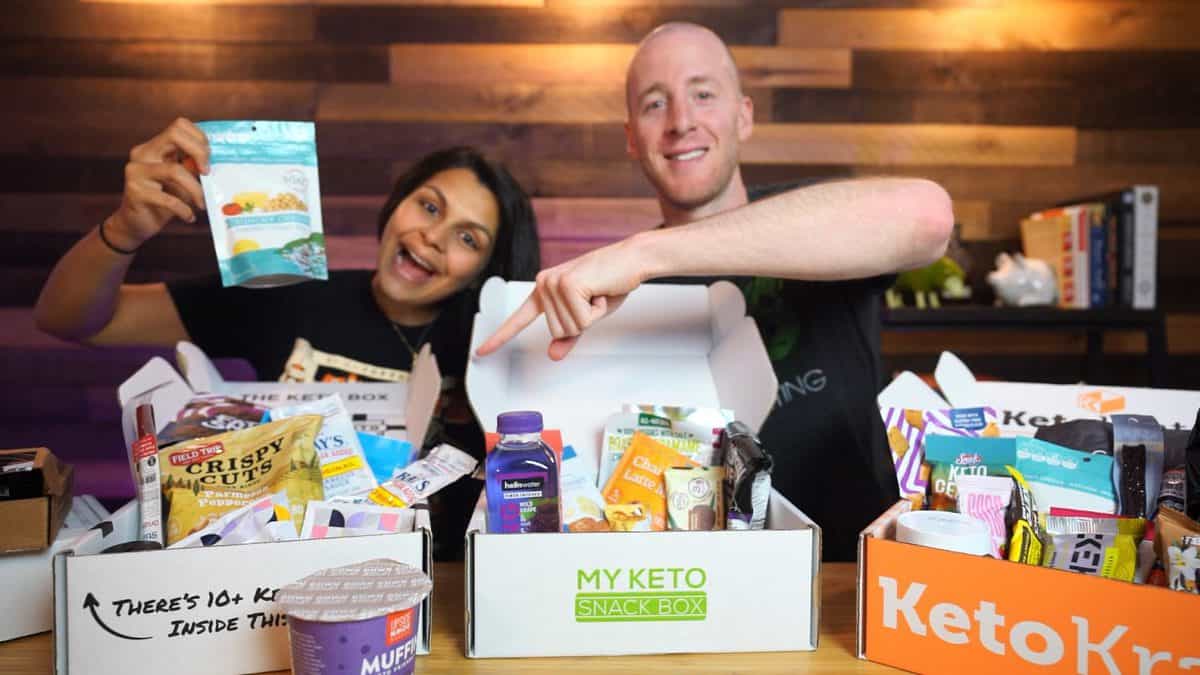 We've broken down our personal top-five picks with the pros and cons to find the best keto subscription boxes.
The Best Keto Subscription Box is?
4.8

The Keto Krate has been the best keto subscription box since they first started making deliveries over 5 years ago. They always provide the best value for your money and continue to introduce new products to the keto world.

Pros:

Best value
Best variety of products

Buy Now

We earn a commission if you make a purchase, at no additional cost to you.

4.6

The Keto Box is a great option if you are looking for a monthly deliver box to introduce new snacks to your life. It is one of the best keto subscription boxes on the market and delivers exceptional value for the cost.

Pros:

Great selection
Good value for your money

Buy Now

We earn a commission if you make a purchase, at no additional cost to you.
If you don't have time to read the full review of each box, just know that there are really two options that clearly stand out above the rest. Keto Krate and The Keto Box are definitely your top two options, with Keto Krate being slightly better.
Use this link for 25% off your first Keto Krate.
These boxes are filled with way more snacks (almost double the other options) and provide you with new and unique snacks that you can't find in stores. There is no reason the opt for any other boxes since they are significantly worse in terms of value and quality.
---
---
Keto Box vs Keto Krate
When it comes down to it these are definitely the top two options for keto snack boxes. While they are pretty close in quality and value, Keto Krate is just a little bit better in every way. You get more snacks, more value for your money, and more unique keto friendly snack options that you can't find in stores.
We will continue to monitor the quality of both Keto Box and Keto Krate, but at the time of this review Keto Krate definitely has the edge.
How do Keto Subscription Boxes Work?
A subscription box is a service that you pay for in return for a package brimming with snacks every month – or in the case of keto subscription boxes, a lot of healthy, keto-friendly snacks!
Plus, they're kind of like receiving a mystery care package every month. Who doesn't love getting packages?
Depending on the company you choose, you may be able to save money by committing to a longer subscription (such as purchasing three months upfront rather than paying for a monthly subscription).
You may not always be able to choose the contents of your subscription box, which means each monthly delivery might just be a total surprise!
Many of the products are also gluten-free.
The keto-friendly snacks and foods included are always shelf-stable, so you don't have to worry about them spoiling during shipping. And yes, they're always low-carb and keto-approved – and sometimes, high-fat, too.
Some of the things you can expect to see in a keto subscription box can include:
Bars
Cookies
Cakes
Chocolate
Pastries
Candy
Crackers
Condiments
High-protein jerky/meat sticks
Dried cheese
Nuts
Cereal/granola
Drinks (either packet mixes or bottled beverages)
Pork rinds
Condiments
Seasonings
These keto-friendly, low-carb snacks and foods are often samples, although you might get the odd full-sized packet every now and again.
What's So Great About Keto Subscription Boxes?
You might be wondering why you'd pay for someone to send you a box of random keto-friendly food when you could just go out and choose what you want for yourself. Valid point – but, you may want to consider the benefits of a keto subscription box first. There's more than one reason they're so popular.
Try Before You Buy
Keto subscription boxes usually contain samples, which allows you to try many new keto-friendly, low-carb foods and snacks every month without having to take a gamble on a full-size purchase of any one product.
Why is this a good thing? Let's be honest: packaged foods can be expensive on a keto diet – there's none of the usual cheap, high-carb filler to keep costs low.
It's much better to be stuck with one half-eaten protein bar in a flavor you don't like than an entire box.
Keep Your Keto Diet Interesting
It's easy to fall into a routine on any diet, keto or not. And we all know that when the diet becomes boring, there isn't a whole lot of motivation to stick to it.
You might never have picked up that packet of cheese whisps in the grocery store, but suddenly they're your new favorite desk snack after getting a sample in your keto snack box.
Maybe you didn't know you could have cookies that are this delicious on keto – goodbye, tempting bakery on the corner!
Or perhaps you just love expecting something new and exciting on your doorstep every month.
Whatever it may be, keto subscription boxes can be a great way to stay engaged and on track with your low-carb diet.
Create Boundaries Around Keto Treats
Not everyone is blessed with perfect self-control. For some people, it's just easier to create black-and-white rules around treats like chocolate to avoid temptation – especially if weight loss is the goal.
If you prefer to limit processed keto treats, a subscription box each month could actually be a great idea. Rather than having an internal debate every time you're staring down the keto goodies at the grocery store, you know you have your monthly delivery on the way – so you can wait, right?
A monthly subscription box could also cover your treats for the entire month if you're a once-or-twice-a-week kind of snacker.
Save Money
A keto subscription box may seem like an extra cost to your grocery bill every month, but it might just save you money.
Think about it: how many times have you ordered an entire box of a new keto snack, only to discover you don't actually like it?
Or paid just as much in shipping as the price of one single product?
Subscriptions give you a mixed box of snacks every month delivered at a lower cost, and usually with free shipping, too!
Believe us, we've done the math. Subscription boxes are almost always more economical than if you were to buy those items individually. It's all about value!
The Top 5 Keto Subscription Boxes
By now you're probably dying to get your hands on the best keto subscription boxes – but which ones? Not every box is the same, and you might prefer one over another.
If you ask us, the markers of a great low-carb keto snack box are:
Unique keto-friendly snacks that you can't just find in store
A good mixture of different flavors and textures
New products that you probably haven't tried (or seen) yet
Products that differ from what another box is offering that same month to avoid doubling-up
And of course, great value for money
Take a look at the best keto subscription boxes to see what they have to offer and decide which one's perfect for you.
Sugar Smart Box
While intended for Type II Diabetics, Sugar Smart Box is still (mostly) suitable for people on a low-carb keto diet. It's more low-sugar than strictly "keto", but might encourage you to try healthy foods that aren't blatantly marketed as "keto".
What's included: 7+ sweet and savory snacks a month with less than 5g of sugar per serving.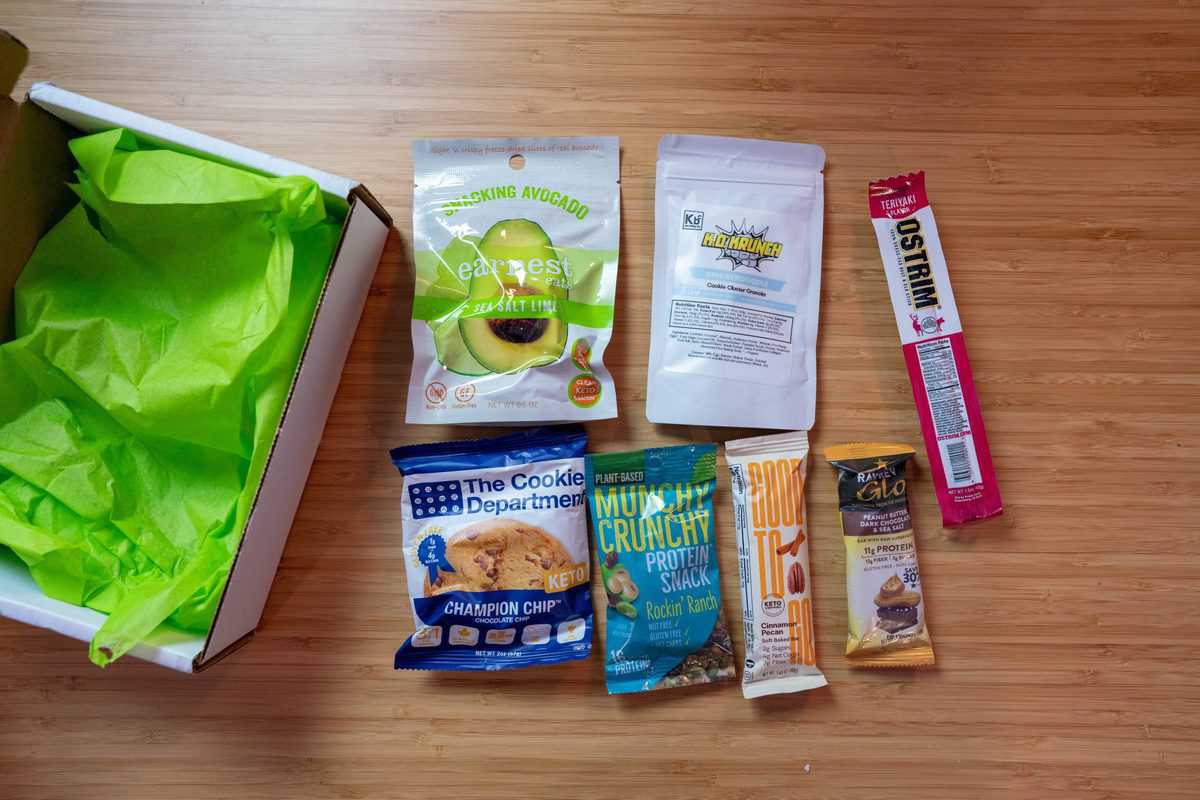 Shipping: Free shipping
Cost: $30 for 1 month, $86.85 for 3 months, or $167.70 for 6 months.
Verdict: A decent mixture of keto-friendly snacks such as granola, cookies, bars and jerky. You may want to keep an eye out for ingredients like maltitol and IMO fiber, just to be safe. Many of the products are easily found in stores, or are identical to products found in other boxes that month.
Rating: 3/10
My Keto Snack Box
My Keto Snack Box has the kind of healthy snacks you don't feel guilty about eating every day – think a lot of savory, high-protein snacks like nuts and cheese with a few drinks and treats here and there.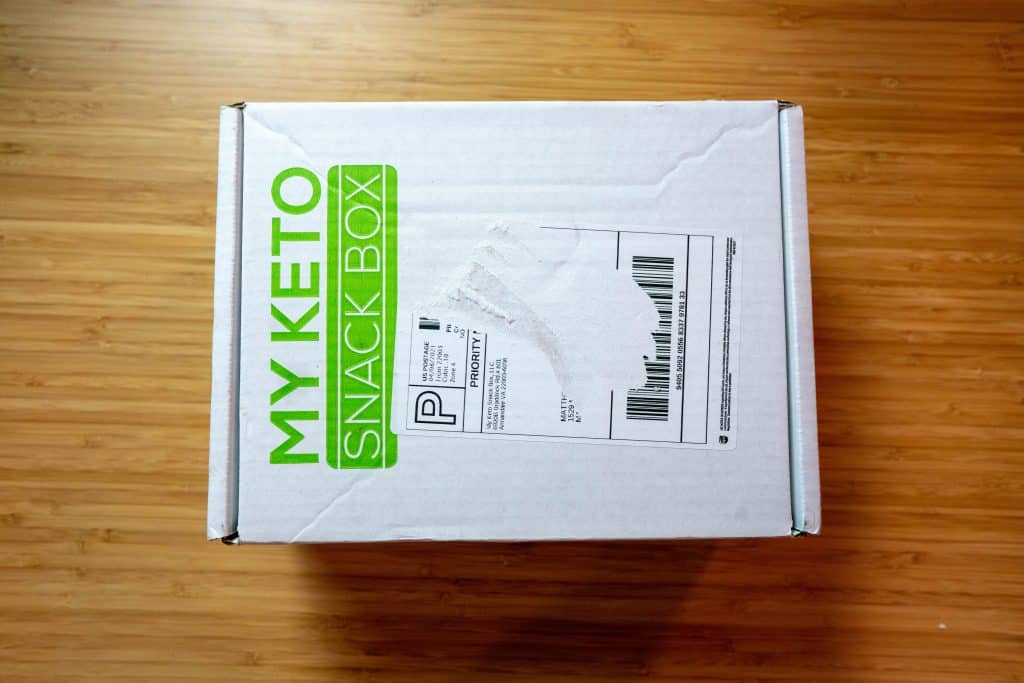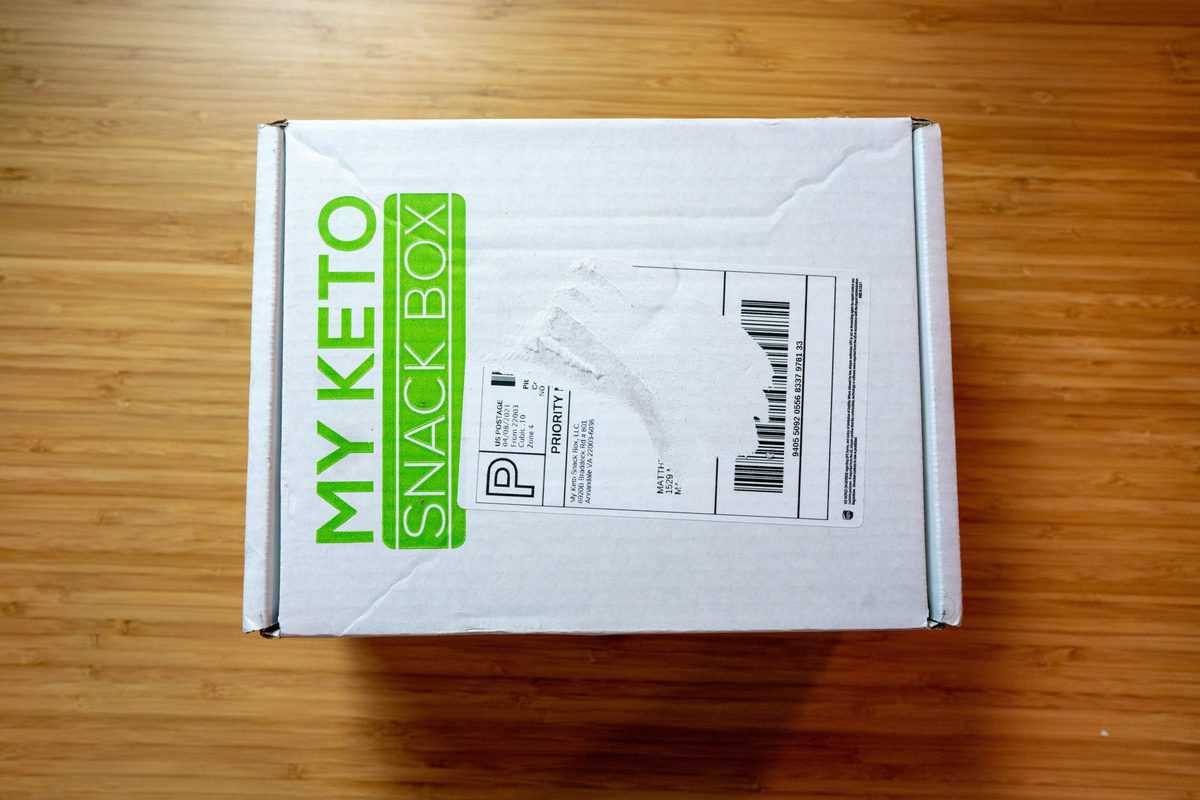 What's included: 8-12+ sweet and savory snacks with less than 5g net carbs per serving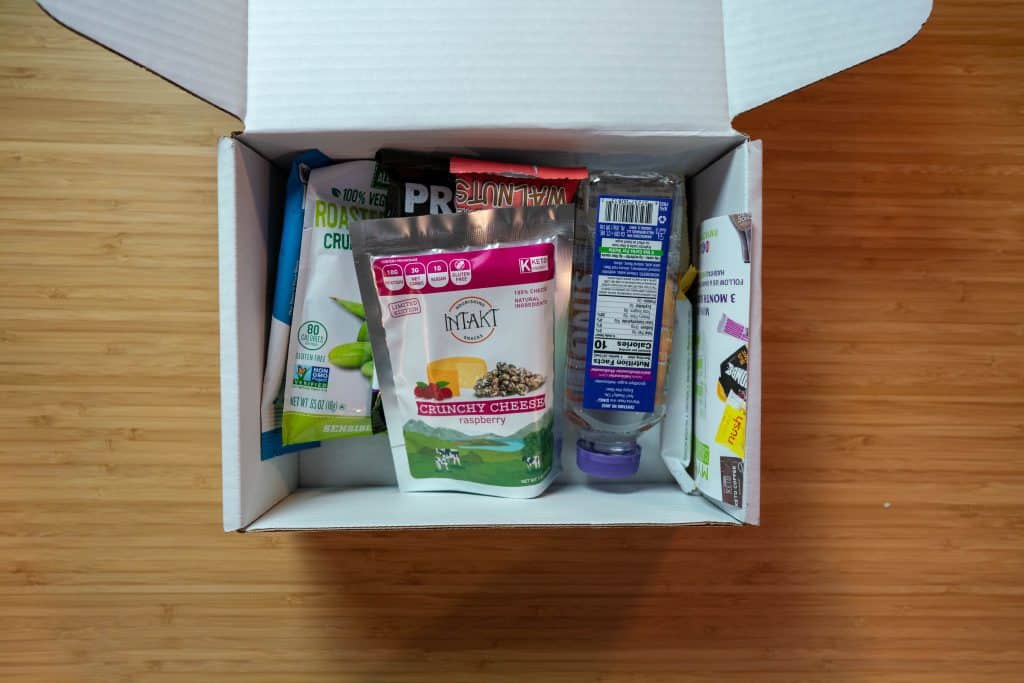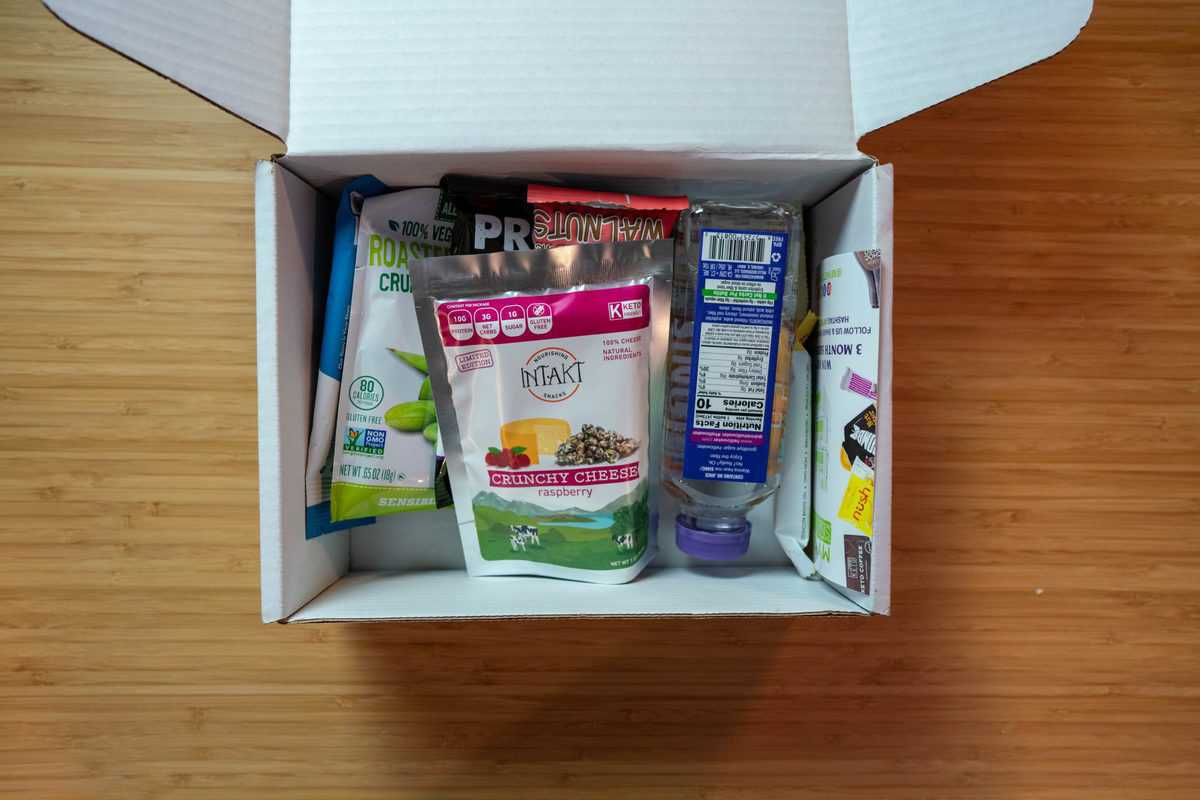 Shipping: Free shipping
Cost: $38 for 1 month, $114 for 3 months, $222 for 6 month or $432 for 12 months
Verdict: Good for stocking your desk drawer and powering through that 3 pm slump at the office, but maybe not the best savings when compared to the price of the actual products themselves. Some of the more unique products aren't the type of thing we'd be excited to munch on.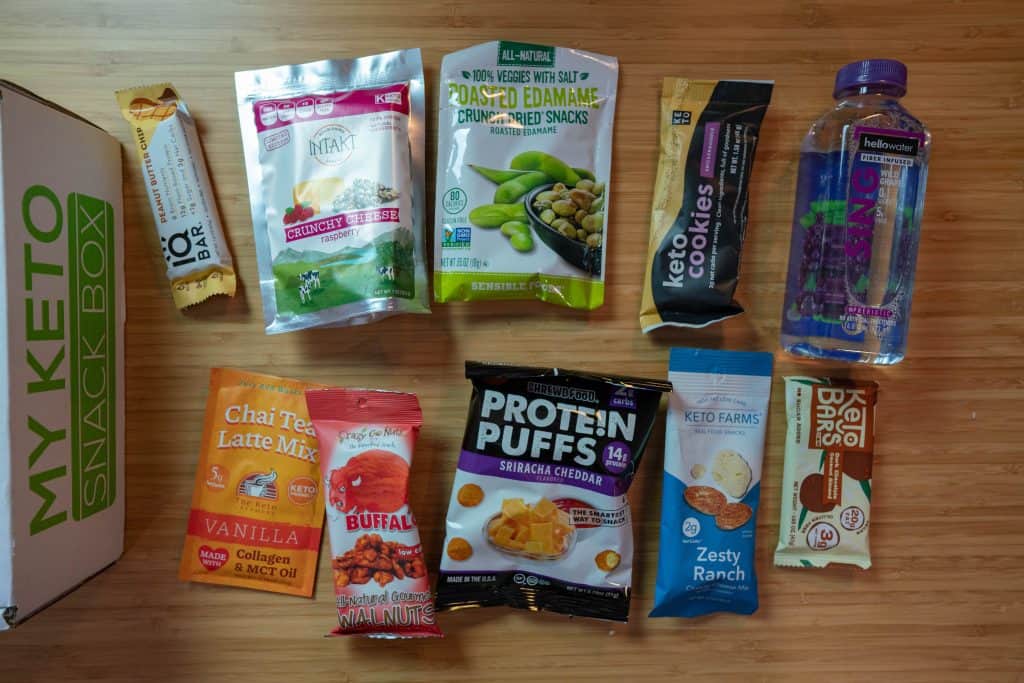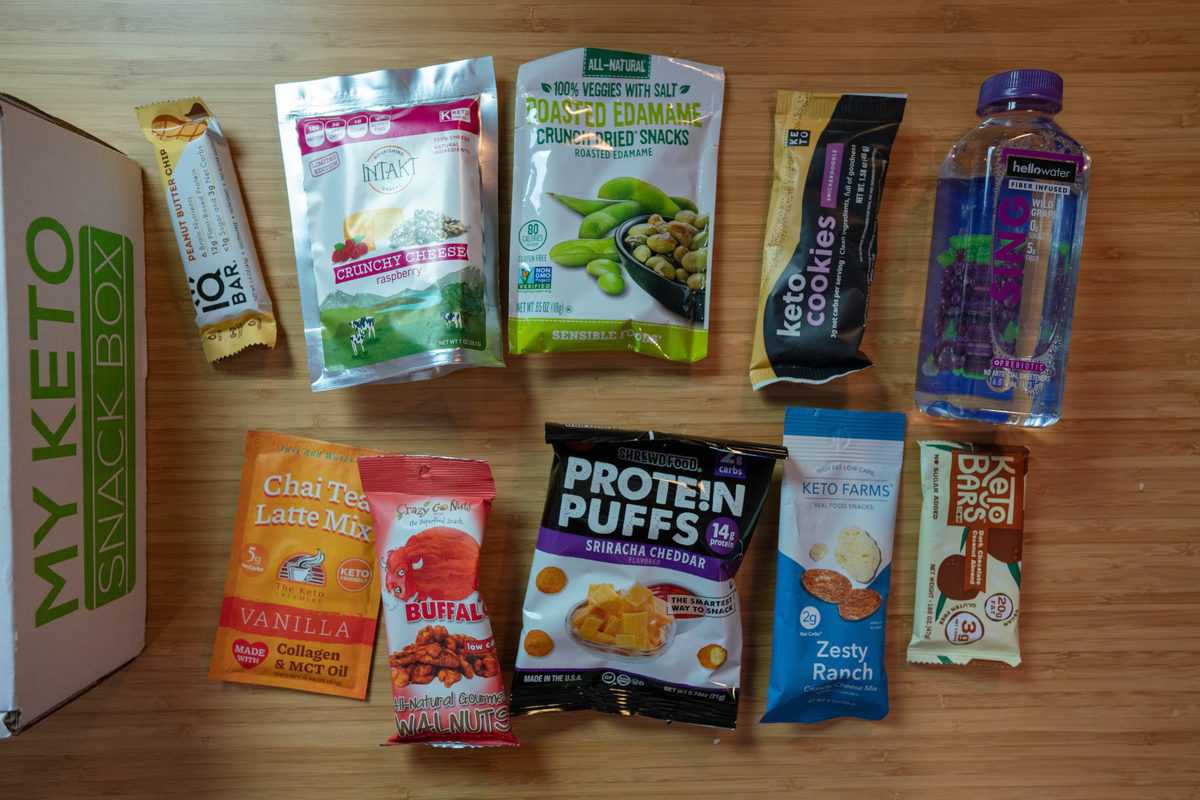 Rating: 5.5/10
The Keto Box
Branded as "the low-carb care package for your body", Keto Box has a pretty even split of well-rounded, sweet and savory snacks that certainly live up to the keto label.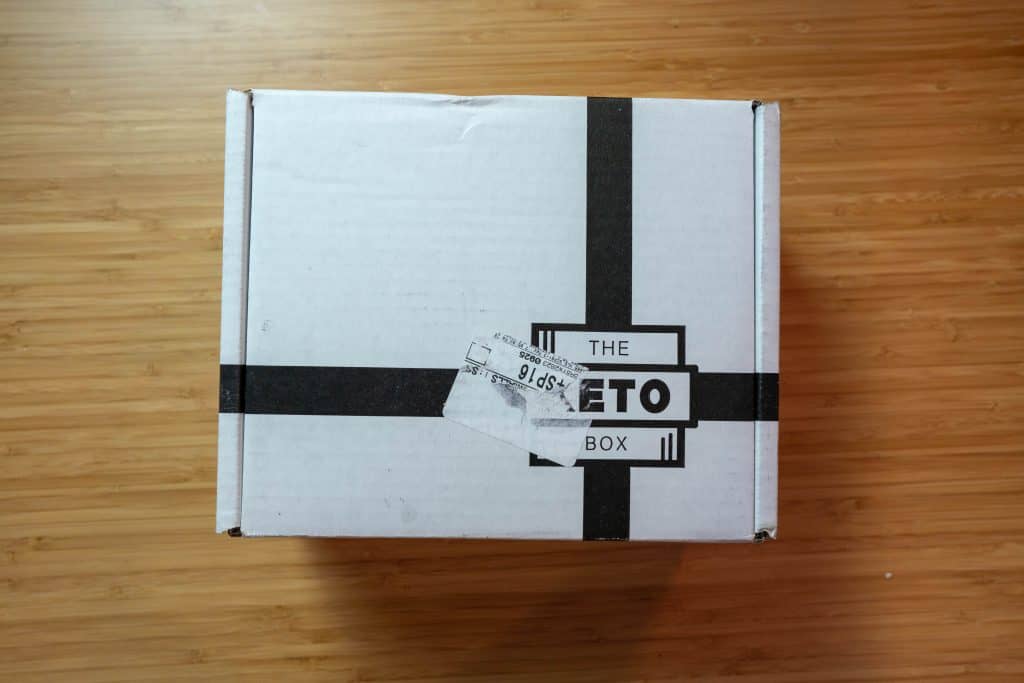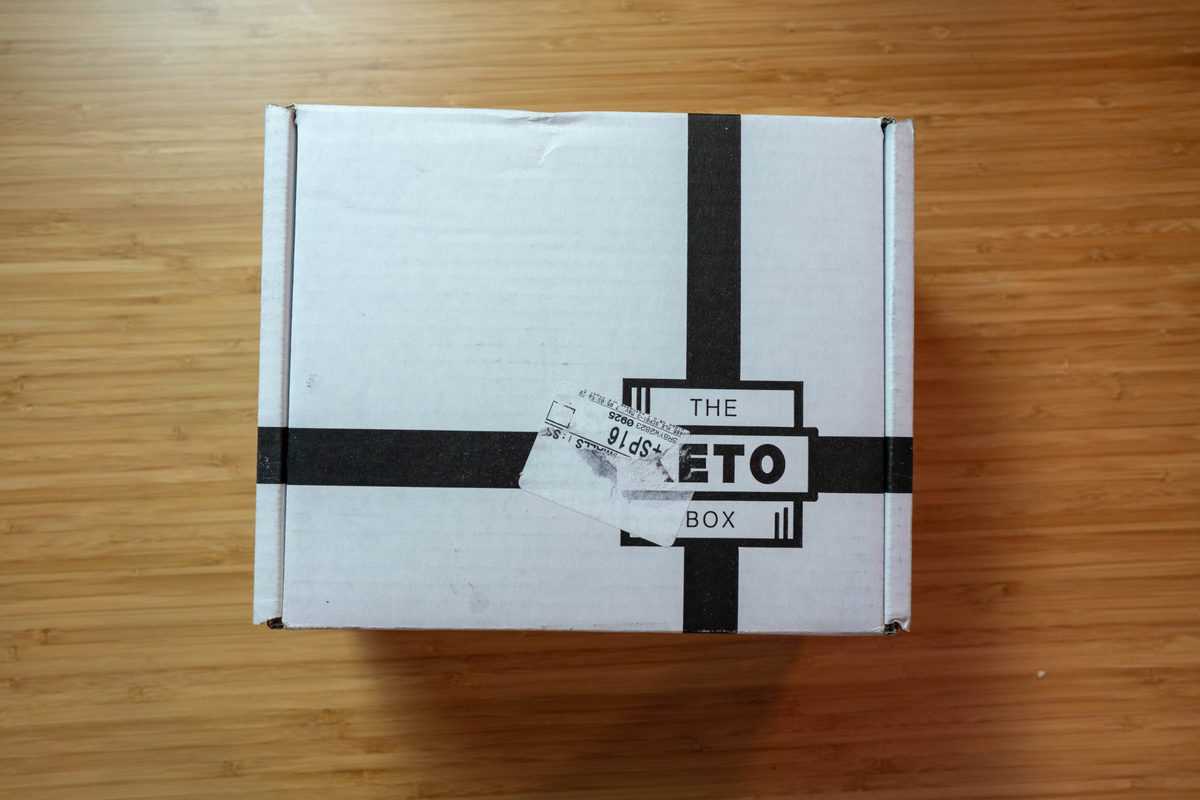 What's included: 10+ keto-approved snacks that are mostly under 5 grams of net carbs per serve, plus a free 28-day meal plan.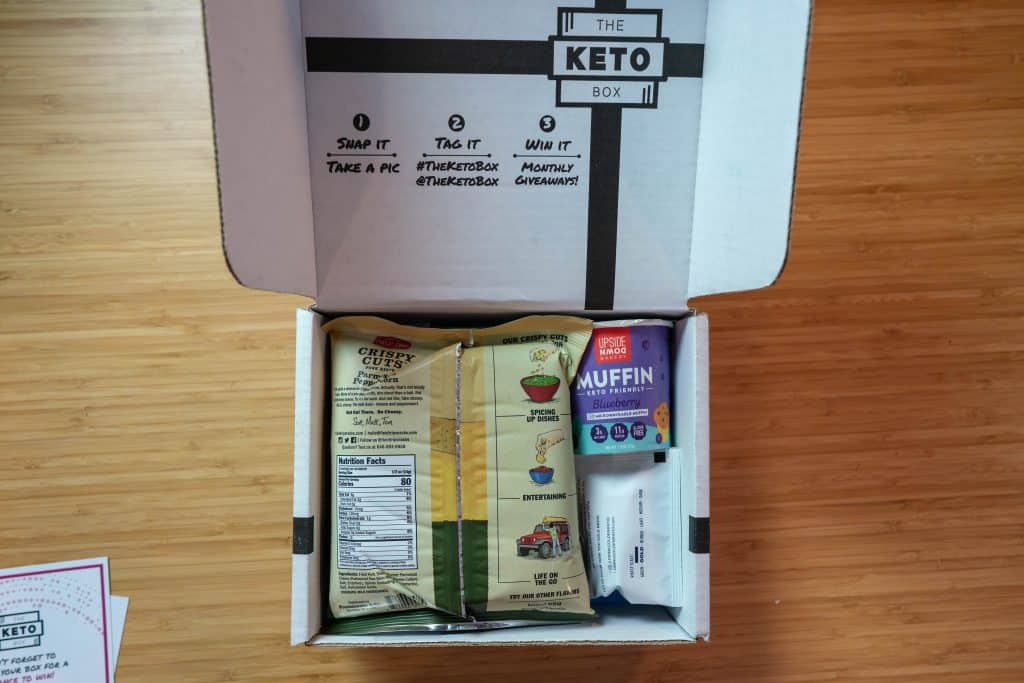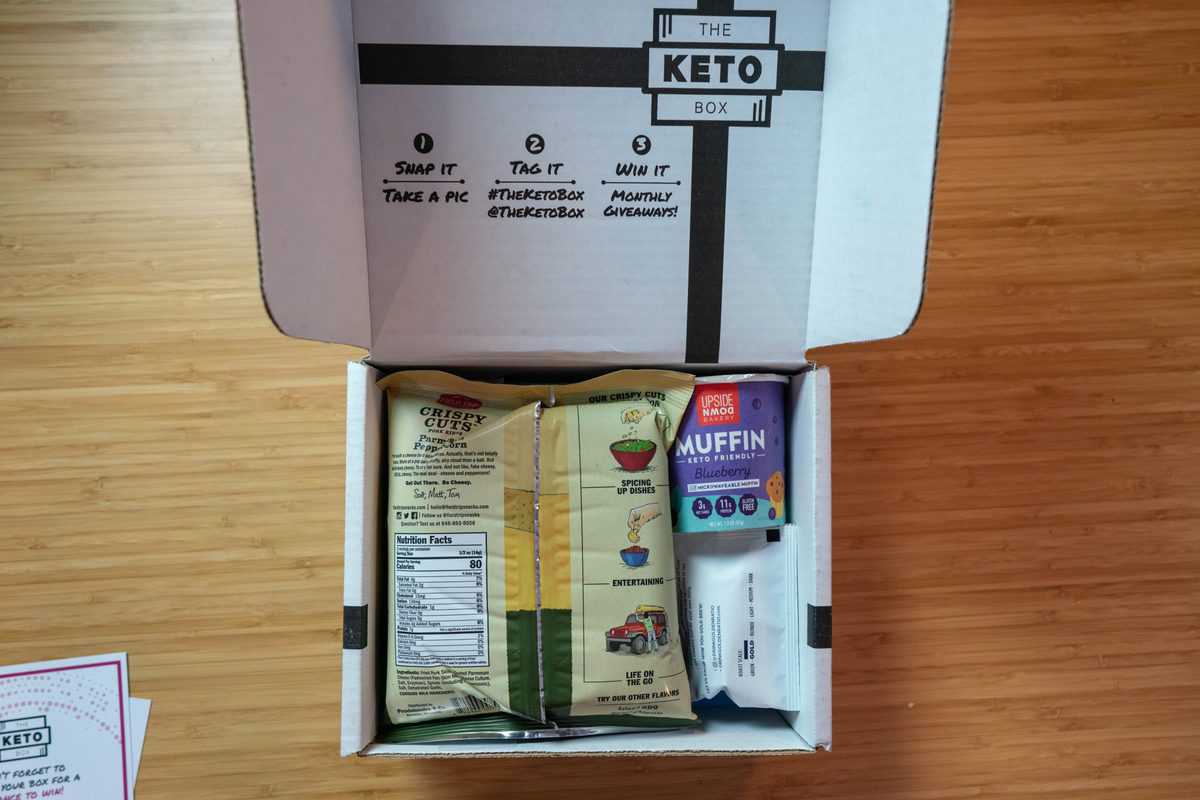 Shipping: Free shipping
Cost: 1 month for $40, 3 months for $114 or 6 months for $216.
Verdict: The Keto Box is jam-packed with keto snacks, with everything from pork rinds and seasonings to cakes and bars. It does a decent job of introducing new keto snacks, but some of the products (such as coffee, or salt) do seem like filler. We want snacks!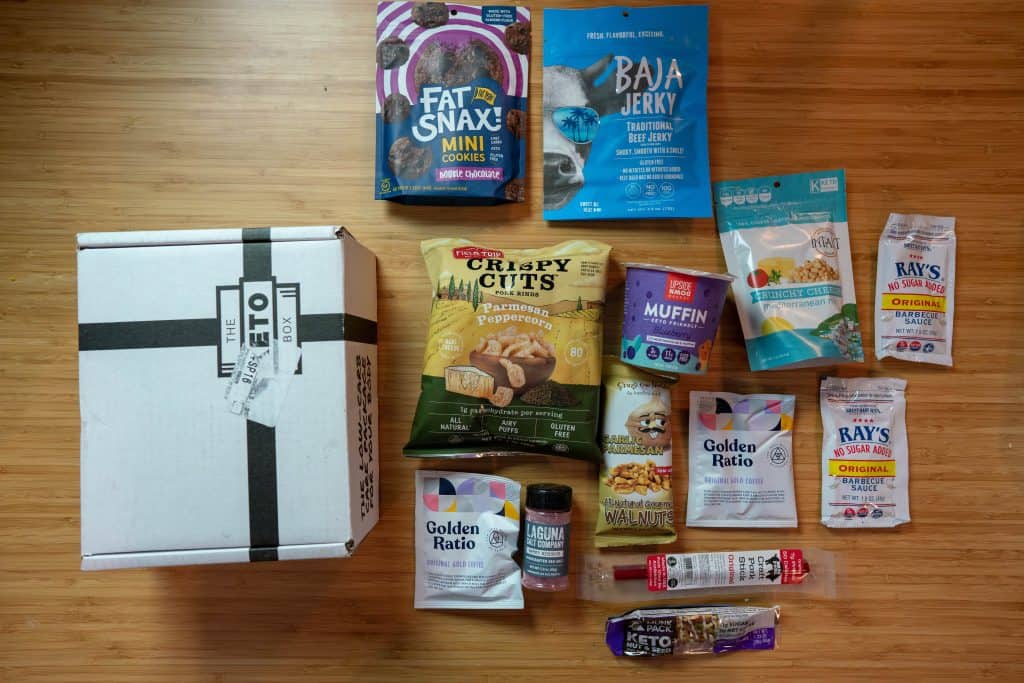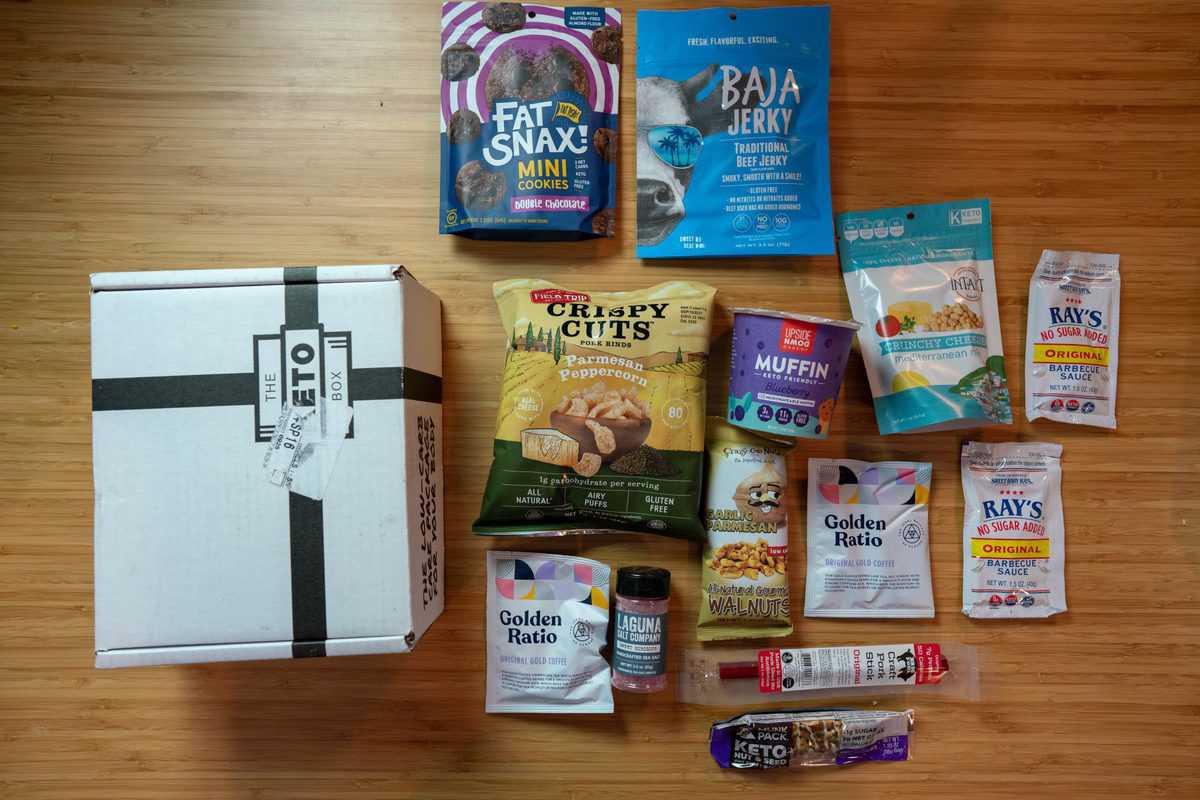 Rating: 7/10
Sleek Treat
This box might seem small, but looks can be deceiving – Sleek Treat pack a lot of keto-friendly goodies in one small package. They also offer a "mini" box, with fewer snacks and minimal packaging to save costs, and will cater to your dietary requirements with healthy substitutions upon request (such as gluten-free).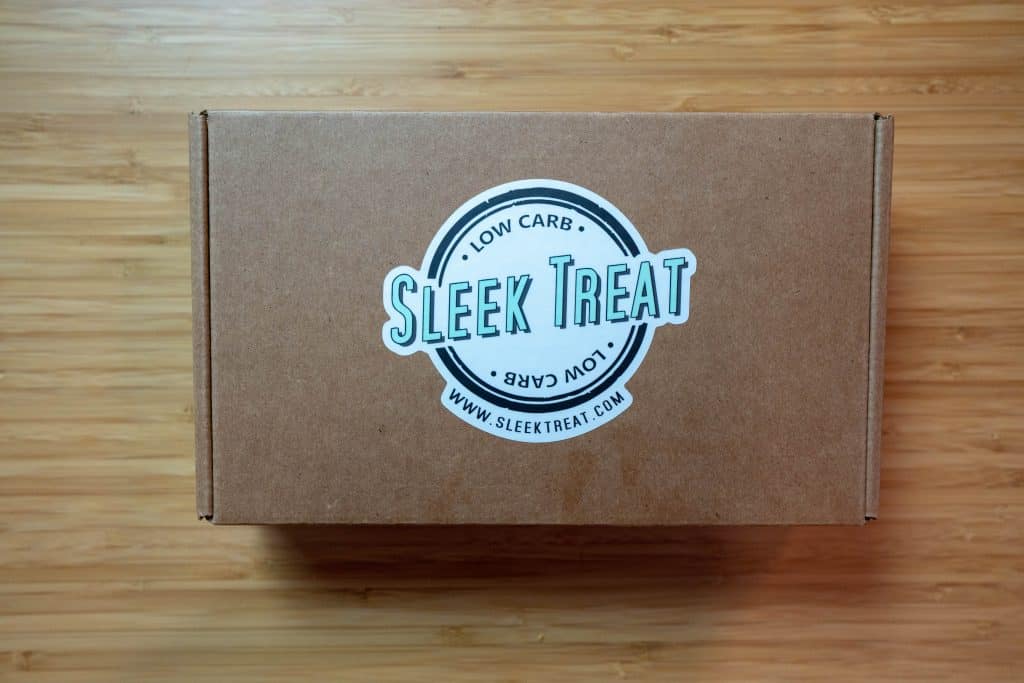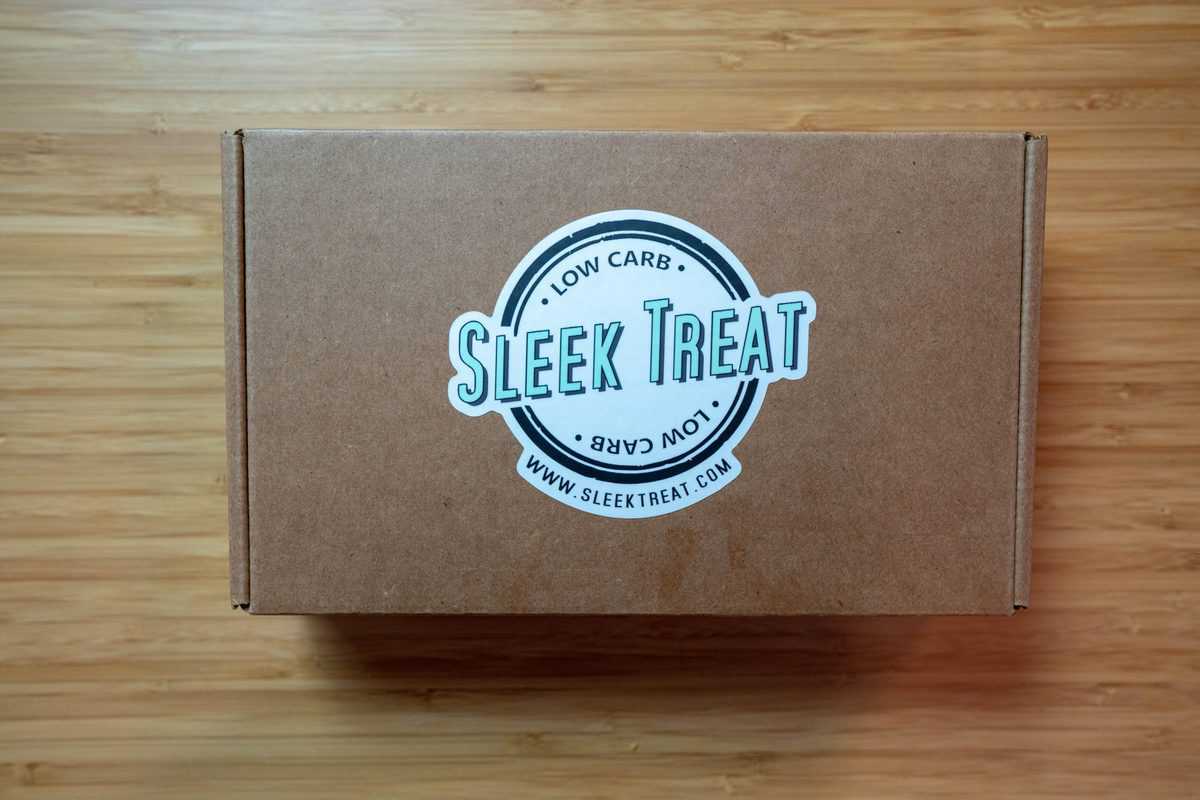 What's included: 7-9 snacks in a signature box and 3-5 snacks in a mini box.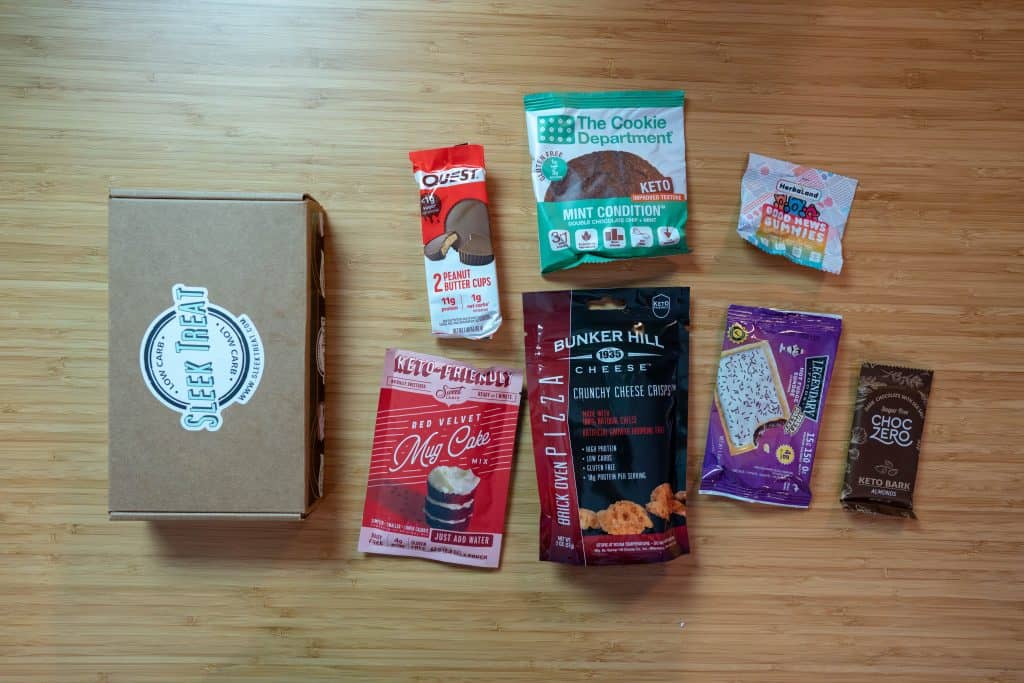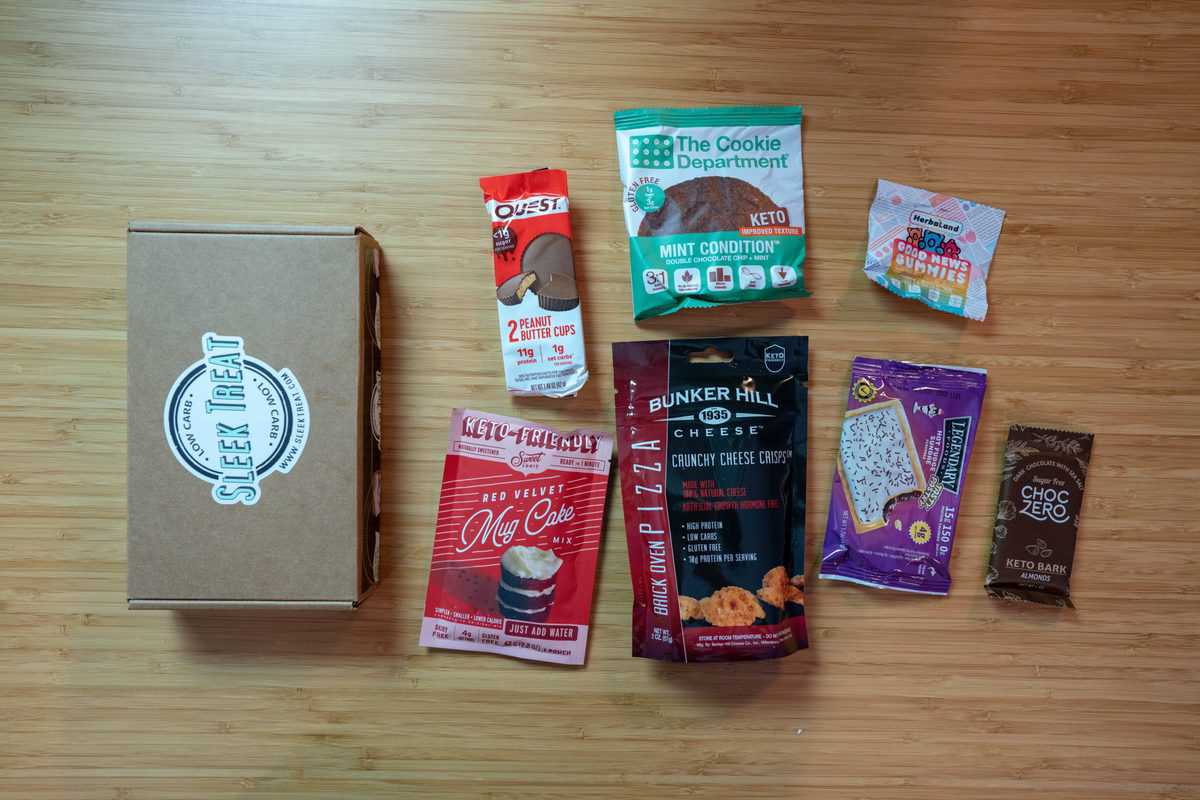 Shipping: Free for signature boxes, or around $19+ for mini boxes.
Cost: Signature box: 1 month for $34.99, 3 months for $99.99, 6 months for $178.50 or 12 months for $336. Mini box: 3 months for $44.97.
Verdict: Pastries, candy, chocolate, cookies – this box promises low-sugar sweets, and it delivers. But we were a little confused about the rogue savory snack thrown in. There weren't a lot of products we hadn't seen before, and it didn't seem like the best value for money overall. However, we are confident that we would eat pretty much all of the low-carb snacks we got – which can't always be said for all keto subscription boxes.
Rating: 3.5/10
Keto Krate
Keto Krate claims to be "always low carb" and they're not wrong. This company has been in the keto subscription box game for a while now, and they've definitely refined their keto-friendly offering over time.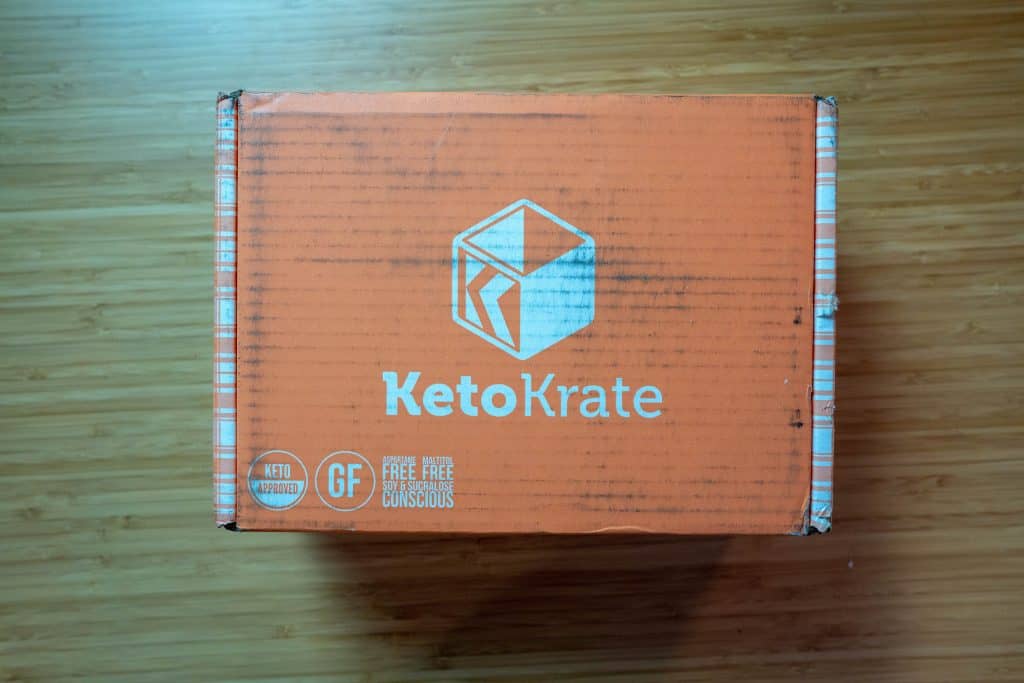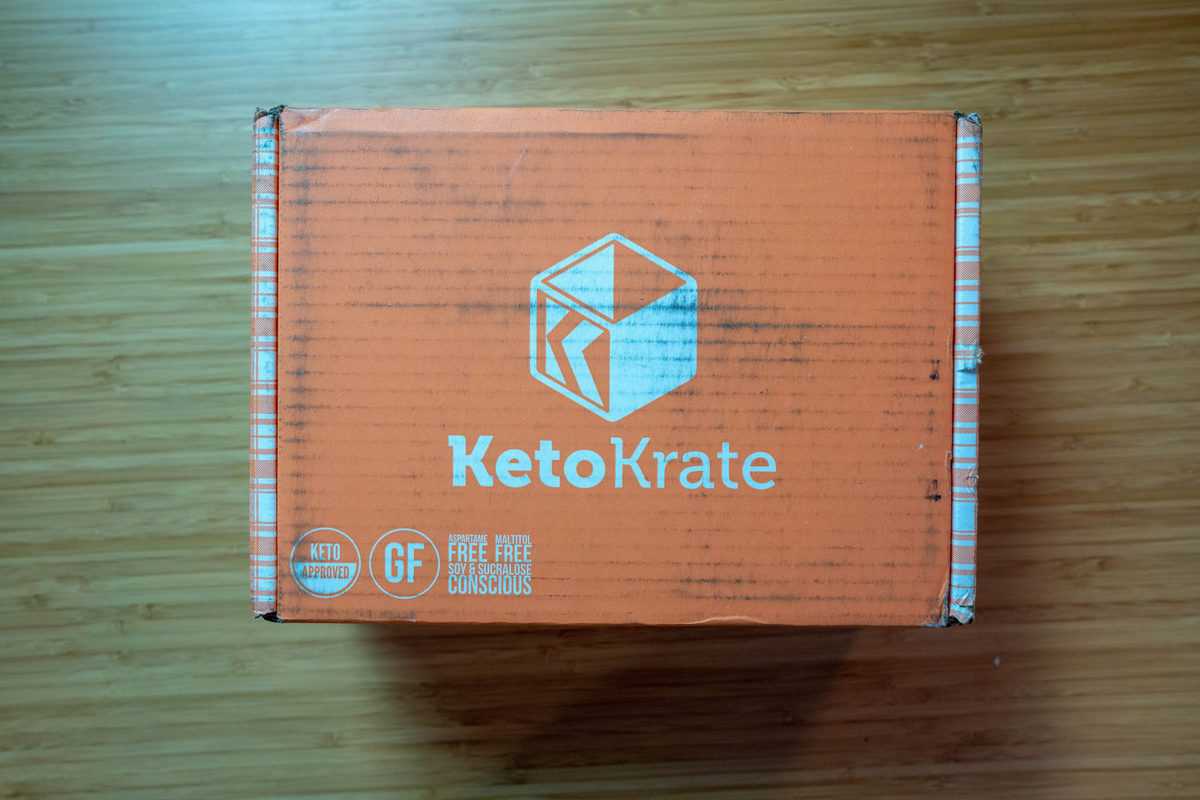 What's included: 11+ snacks with 5g net carbs or less per serving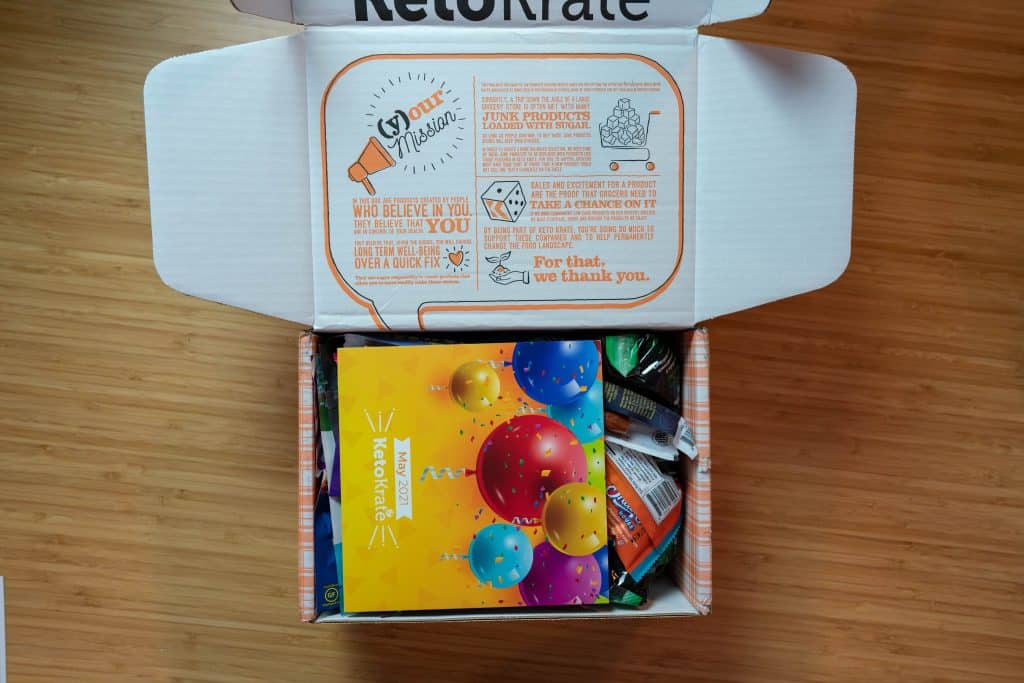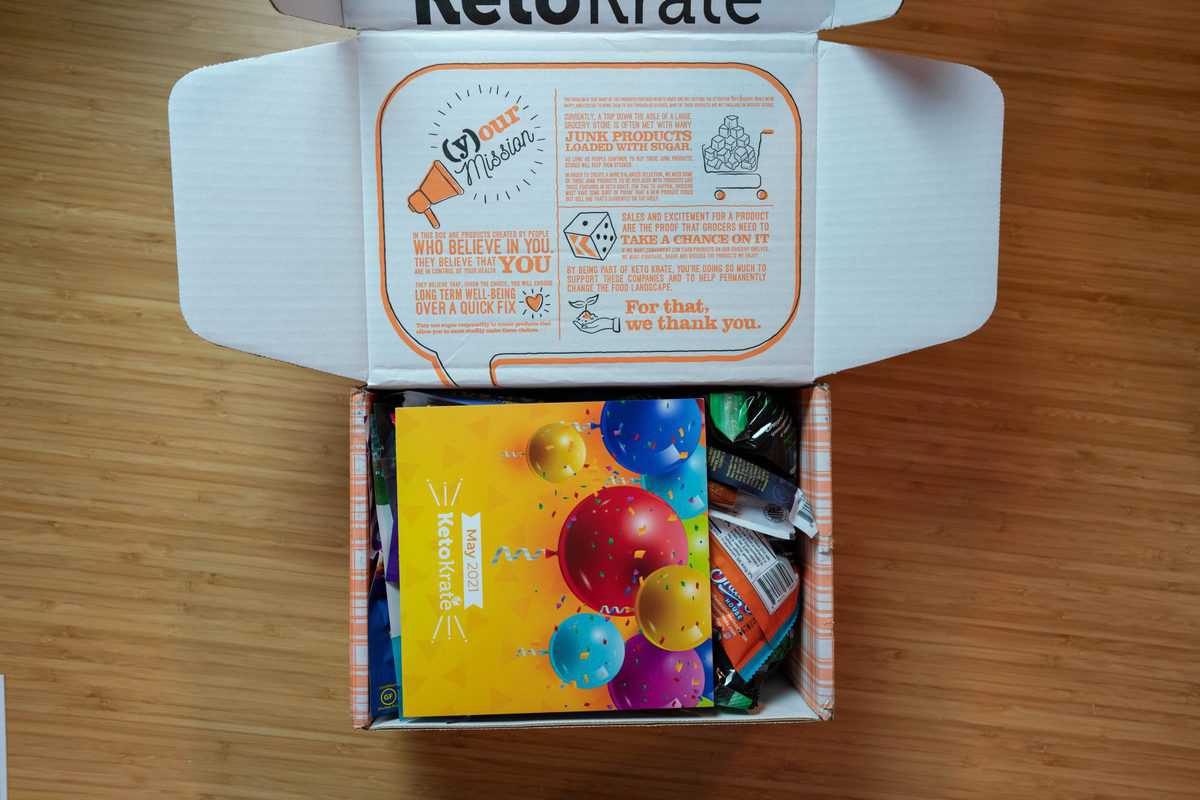 Shipping: Free shipping
Cost: $39.99 a month
Verdict: Keto Krate is packed with some solid snack choices and a lot of them. There's a good mixture of sweet and savory, different sizes (from full packets and jars to samples), and sometimes products with multiple flavors so you can find your favorite. While many of the products can be found in-store, we appreciate that they often throw pretty pricey products in there and introduce us to unusual snacks we might not usually try.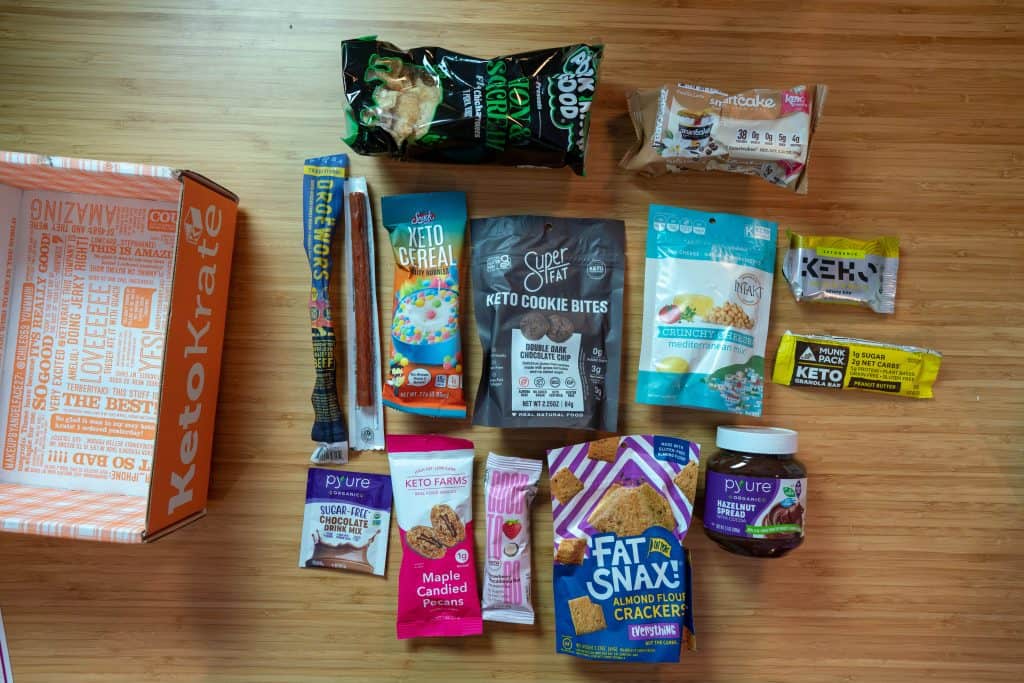 Rating: 9/10
Try Keto Krate and get 25% off your first month!
What Is the Best Keto Subscription Box?
So after reviewing the top five options, which one is best? In our opinion, the top keto box is – drumroll, please – Keto Krate!
First off, Keto Krate gets major points for that brand name alone. But in terms of what you get, this is one box that consistently delivers the best new, high-quality keto products at great value. We're never disappointed with our monthly Keto Krate.
Interested in more keto delivery options? Be sure to check out our review of every keto meal delivery option and save yourself another trip to the grocery store!
More Keto Product Reviews
If you liked this full review, you are in luck because we have in depth reviews of the most popular keto products on the market today.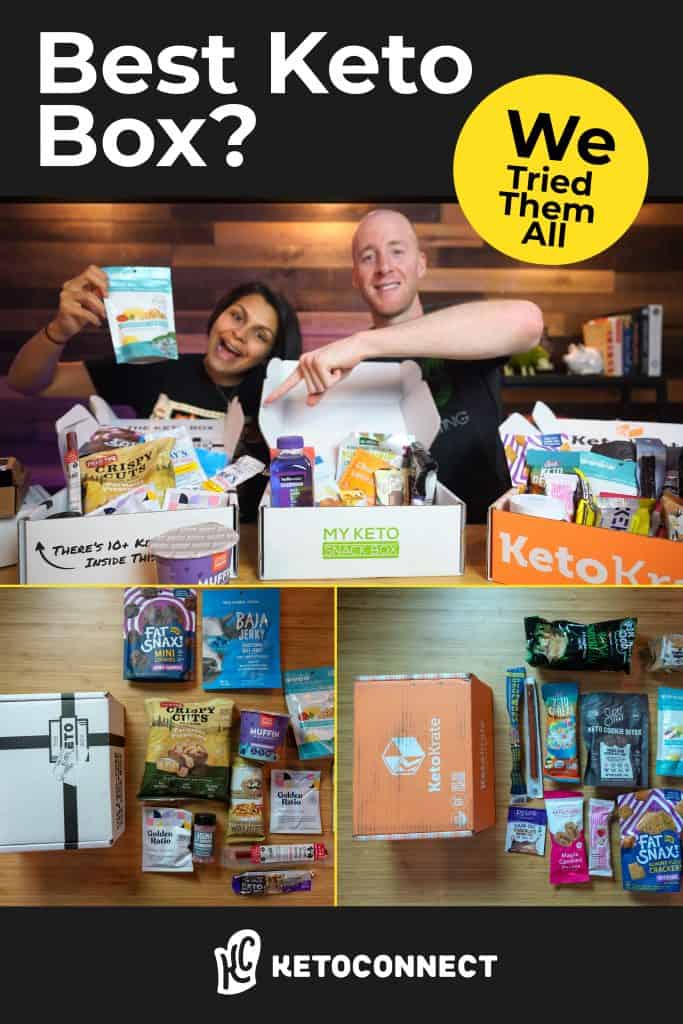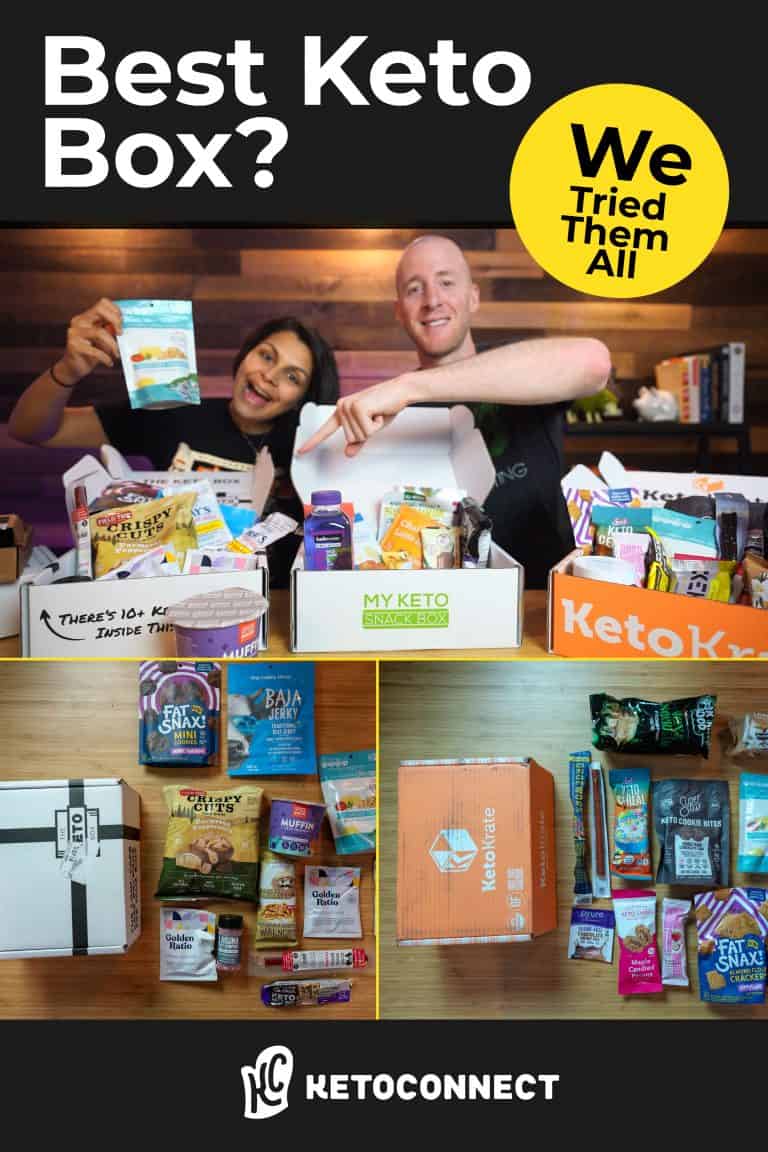 Written By