It's All About The Breading
Remember last week when we made the Curry Tofu Nuggets? Well, that recipe turned out so well, we knew it was mandatory we replicate it using chicken. Isn't it all about the breading anyway? When you have a perfect breading that coats well and crisps up in the oven, it makes sense to use it often.
You can take the breading we've given you and make fried shrimp, crusted lamb chops or mozzarella sticks, but we decided to make one of my favorite foods… Gluten Free Popcorn Chicken. It even pairs well with our Sugar Free BBQ Sauce!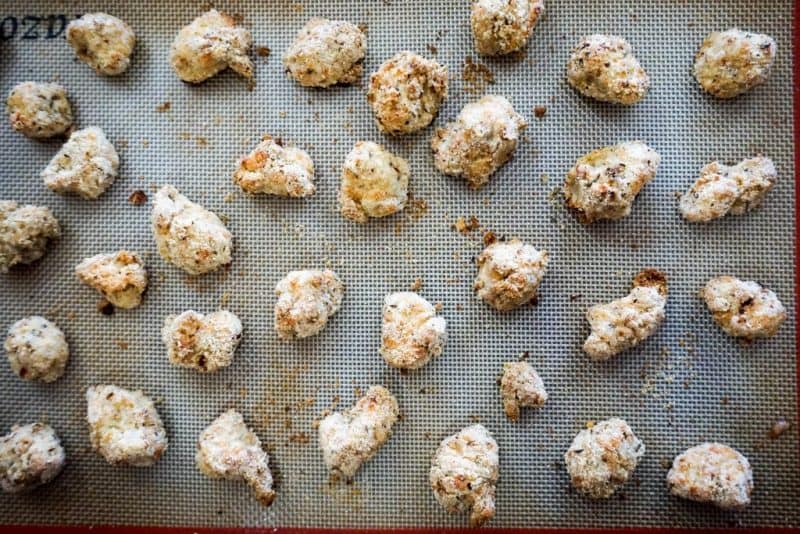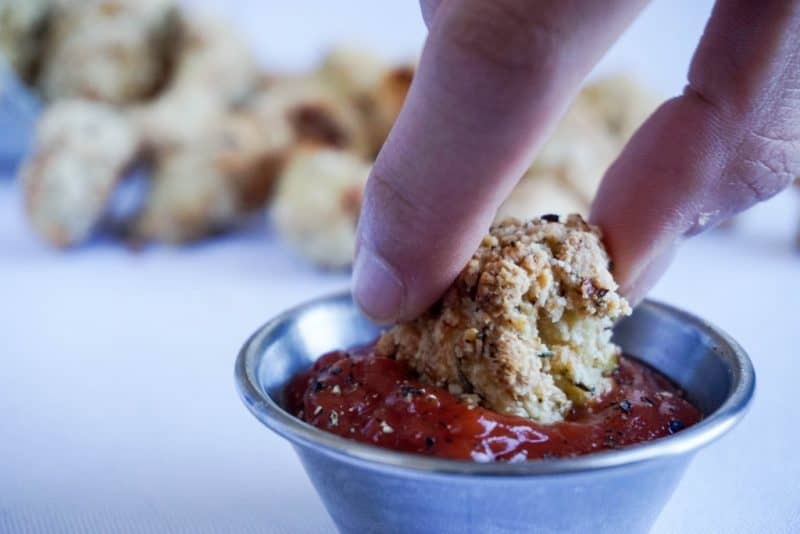 Gluten Free Popcorn Chicken
I know the first thing you'll be thinking is "did they steal this from the Colonel, Colonel Sandersl?!" No. Believe it or not, there's a new Colonel in town, Colonel KetoConnect, and we dreamed up this recipe all on our own!
As soon as you pull them out of the oven, you hear them sizzling and crackling just like they do down in Kentucky. You pop one, you pop two and all of a sudden you think you're in a Pringles commercial! You may ask yourself, "How did KetoConnect replicate a recipe that resembles two cornerstones of American Food?!?" Well, we're just that good.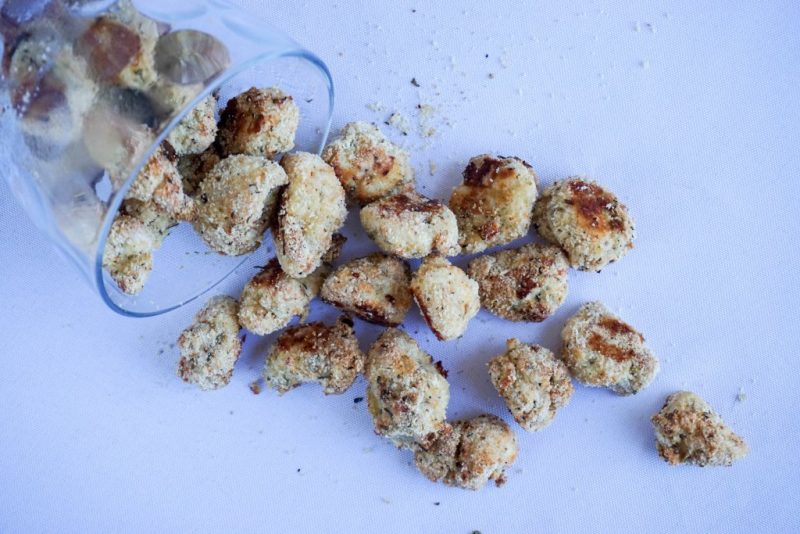 Tried and True Process
The truth is, we've been making this recipe for a couple weeks now. You guys already know cobb salads are a go-to food in our house, so making popcorn chicken only amped up our salad game. We are kind of a 'go big or go home' household, so it dawned on us that if we love these, so will you.
The recipe video above provides an easy step-by-step process on how to make them and how they "should" look! Homemade food beats drive-thru any day and even if your family and friends disagree, just feed them this Gluten Free Popcorn Chicken and they'll think you stopped at KFC on your way home! It'll be our little secret.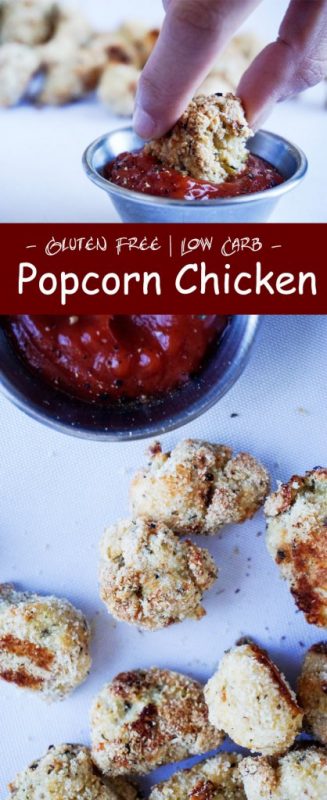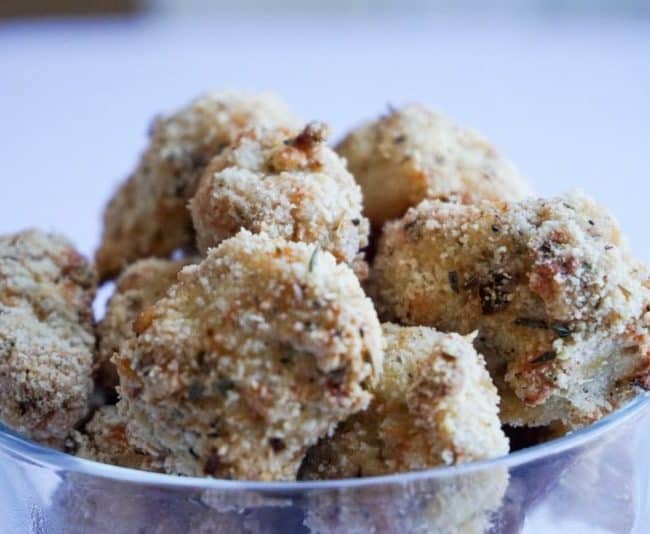 Gluten Free Popcorn Chicken
Recipe Video is included in the body of the blog post!
Total Time 42 minutes
Servings 3 3oz servings
Calories per serving 285kcal
Prep Time: 20 minutes
Cook Time: 22 minutes
Instructions:
Cut up half a pound of chicken into bite sized pieces. Dry off and salt and pepper the chicken.

For breading combine all dry ingredients.

For egg wash combine egg and heavy whipping cream and beat until well combined.

Place a couple pieces of chicken into the wash and then immediately into the breading and coat well.

Place onto a greased oven tray. Repeat until all chicken is coated and on the oven tray.

Place tray into a 400 degree oven for 20 minutes.

Broil for 1-2 minutes (optional).

Serve warm on a cobb salad or with our homemade, low carb BBQ sauce and enjoy!
Nutrition Facts
Gluten Free Popcorn Chicken
Amount Per Serving
Calories 285 Calories from Fat 132
% Daily Value*
Fat 14.7g23%
Carbohydrates 6g2%
Fiber 3g12%
Protein 29.3g59%
* Percent Daily Values are based on a 2000 calorie diet.