Low Carb Tortillas (Video) | 2 Ingredients
After many failed attempts at Low Carb Tortillas we got it down and are now ready to share it with you! What we love most about this recipe is that the pan size dictates how they will be used. Make them in a small pan (like we did) for mini tacos, or make them in a bigger pan to make tortillas for wraps and burritos. They are also thin and low in calorie so you can double them up for a heartier bite. Check out our video below to see how we make them!
Coconut Flour Tortillas
When it comes to making low carb tortillas, we've tried most different low carb flours, from almond flour to oat fiber to ground flax meal. Nothing has worked quite as well as coconut flour has, and since it is so absorbent, less flour is needed to make the batter. Coconut flour also creates a tortilla-like texture and gives off minimal flavor, except for the spices you add to the batter. As my nut allergy has come to light we've been providing more and more coconut flour recipes and it has become our favorite flour to now cook and bake with.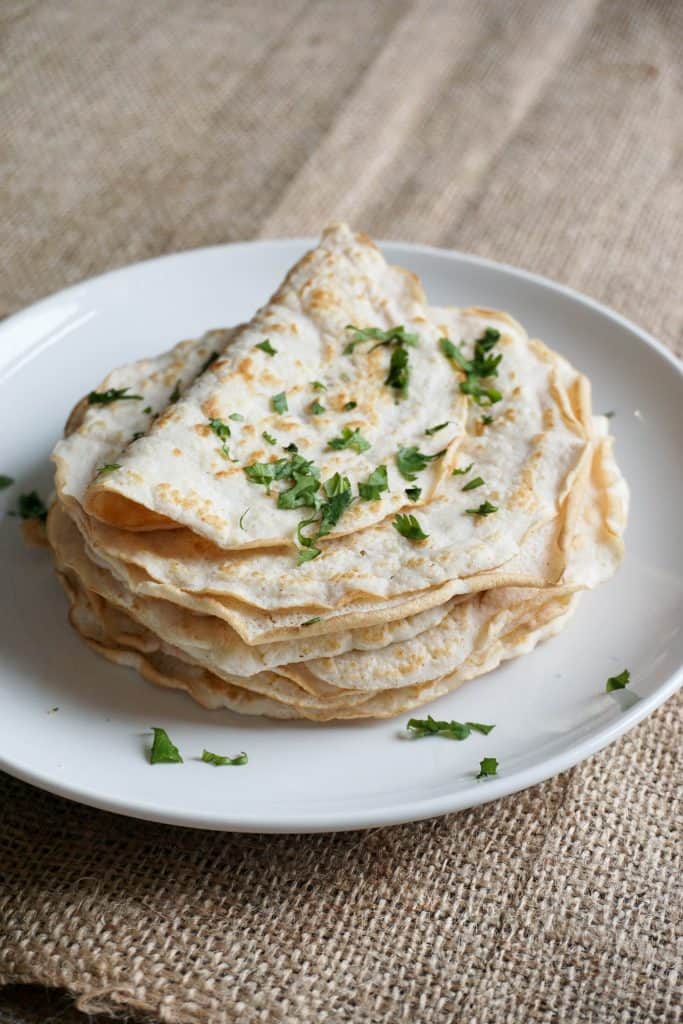 How To Make Low Carb Tortillas
The key to making a tortilla versus a pancake is getting the batter as thin as possible onto the hot skillet. Combing the ingredients is the first step and there is no specific order. Just add and mix well. Really well! Now, when your skillet has fully heated (on low heat) just drop some of the mixture into the center of the skillet. We used an eight inch skillet. The amount will depend on your skillet size. As soon as it hits the skillet you want to tilt it on all edges to let the batter spread and cover the entire surface. Wait for it to bubble and cook up (a couple minutes). Flip, cook, remove. The more you do it, the better you get!
Common Questions About Keto Tortillas
My tortillas fall apart when I flip them
If you are struggling with this then there are 2 key steps you can use to prevent your keto tortillas from falling apart.
Grease the pan thoroughly – Even if you think you have enough oil in the pan, try adding a bit more to ensure that the batter does not stick. It can also help to use a pan designed to prevent sticking.
Use a lid – This is the best way to prevent your tortillas from breaking. If you put a lid on the pan once you add the batter, the steam will cook the tortilla through prior to flipping. This will make it easier to flip since it is almost completely cooked. In fact, if you use this method you may not even need to flip the tortillas.
How many carbs in low carb tortillas?
This is going to vary depending on the recipe you use and the amount of seasonings. For the recipe shown here each small tortilla will be less than 1g of carbs. If you compare that to store bought options such as Mission low carb tortillas – you can cut out a lot of carbs by making your tortillas from scratch. If you look at the Mission low carb tortillas nutrition they will have 6g net carbs per tortilla but a whopping 19g of total carbs(depending on the size you get)!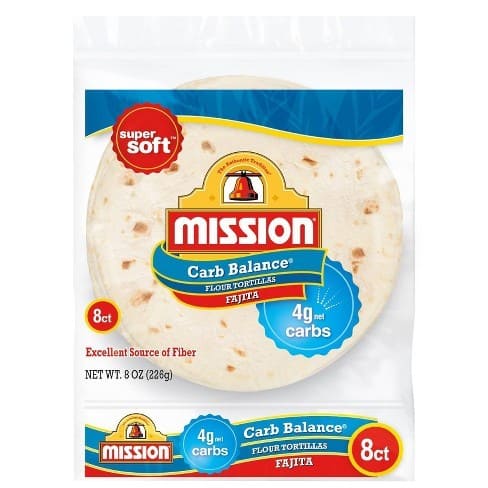 Where to buy low carb tortillas
As always, homemade is going to be the best, but sometimes you just need the convenience of a store bought option. Luckily more and more grocery stores are beginning to carry low carb tortillas! Here are a few of our favorites to be on the lookout for the next time you're at the grocery store: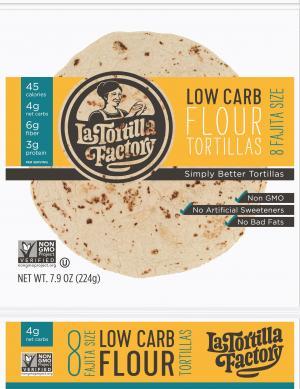 If You're Not In the Mood For Mexican Food
Then try our recipe for Low Carb Naan bread! If you've never had naan before it is a thicker bread commonly used as a side dish in Indian cuisine. We like to kick it up a notch by including garlic and butter in our recipe. Heck, why not make yourself some Keto Butter Chicken and have an Indian night!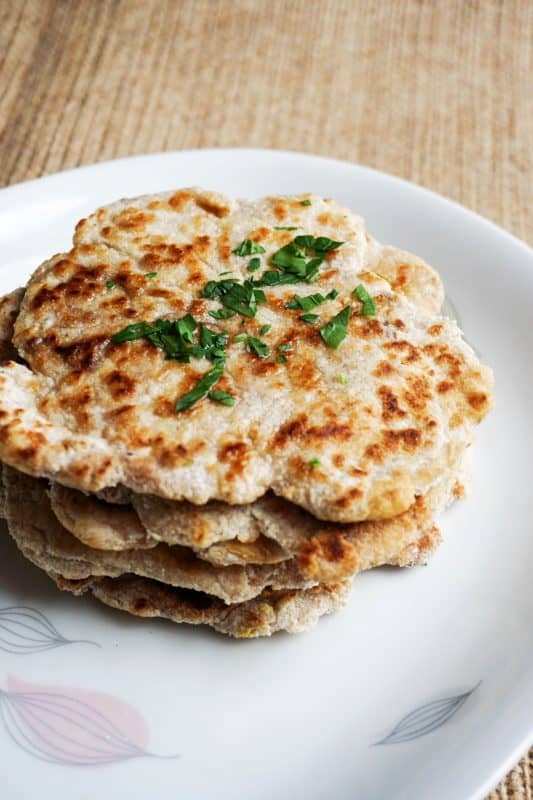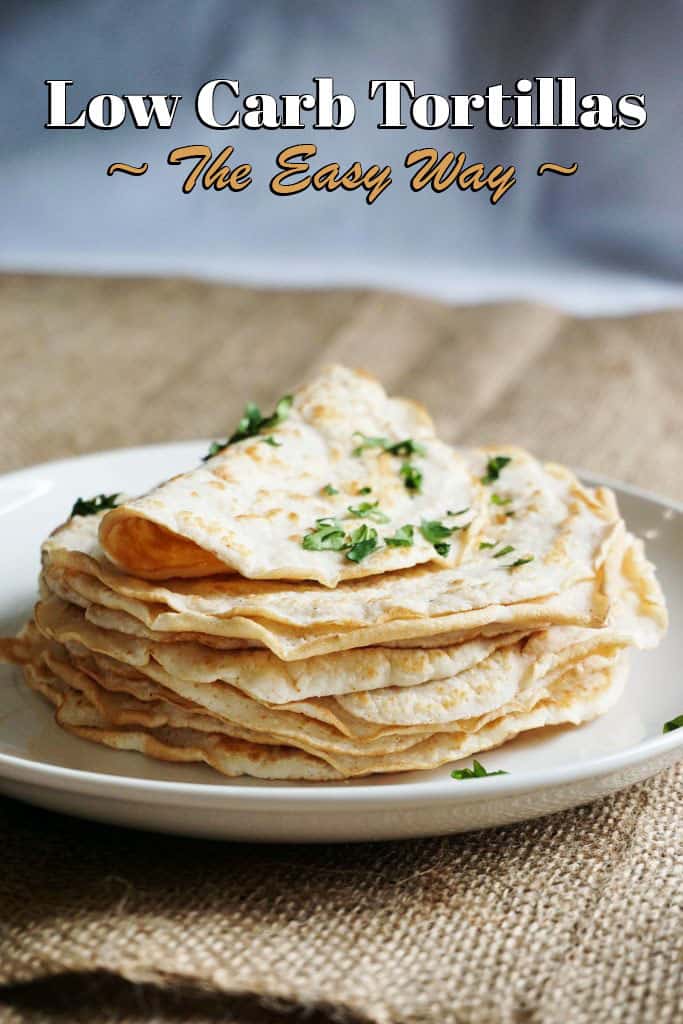 Recipe can be quickly added to MyFitnessPal – Search "KetoConnect – Low Carb Tortillas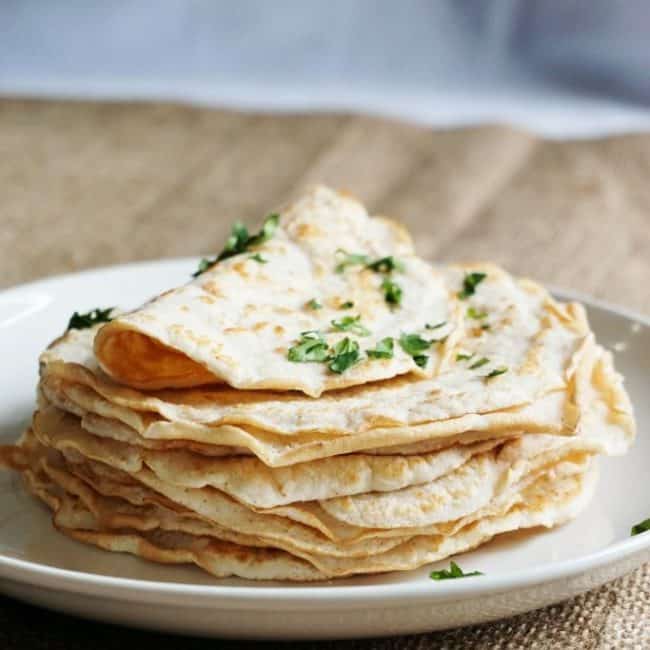 Low Carb Tortillas
Two-Ingredient low-carb tortillas perfect for tacos and wraps!
Total Time 20 minutes
Servings 16 Tortillas
Calories per serving 50kcal
Prep: 5 minutes
Cook: 15 minutes
Instructions:
Add egg whites, coconut flour, baking powder and water in a bowl. Combine well (should be a uniform, watery mixture).

Optional: add seasonings and mix.

Heat a skillet (any size you want your tortillas to be) to low heat. Wait until the pan is hot, spray with cooking spray, and drop some of the mixture into the center (i like to use a 1/4 measuring cup).

As quickly as possible tilt the skillet on all edge to spread the batter as thin as possible. You can always add more in the areas not covered.

Allow it to cook for a couple minutes until it starts to rise/bubble or you lift it up and the other side has browned. Flip and cook for 1 additional minute.

Repeat process until all the batter is cooked. The above mixture made 16 small taco sized tortillas for us.

TIP: If your first tortilla doesn't spread thin enough on the skillet (comes out more like a pancake) add more water to the egg white mixture and mix!
Nutrition Facts
Low Carb Tortillas
Amount Per Serving (1 tortilla)
Calories 50 Calories from Fat 14
% Daily Value*
Fat 1.5g2%
Carbohydrates 6g2%
Fiber 3.25g13%
Protein 8.5g17%
* Percent Daily Values are based on a 2000 calorie diet.