Keto Easter Recipes
Nobody wants to turn down Grandma's famous hot cross buns on Easter Sunday, but sometimes you have to do what's right for you and your long-term health goals. Sorry, Grandma! And remember, dialling back on the sugar and junk food, doesn't mean you can't enjoy dessert with the family.
You can find countless keto recipes online that are free and taste like the "real" thing. Almond flour and Stevia can go a long way in replacing refined flours and white sugars. Prepare some sugar-free sweets for yourself and take part in those Easter traditions without any guilt.
From low-carb chocolate bars to cinnamon rolls, we've rounded up 10 Keto Easter Dessert Recipes Your Family Will Love.
The HUGE list of keto friendly foods.
Seven Tips for Staying Keto this Easter
Whether you're chasing kids around the house on an early morning Easter Egg hunt or putting together a home-cooked meal, here are some things to remember.
One cheat meal or cheat Cadbury Cream Egg isn't going to erase the weeks of healthy keto dieting you've already accomplished. Enjoy your treat if you want to and get back on track the next day.
Check out The Curve for a full course on how to plan for cheat meals and "Danger Zones" when following a keto diet.
Erythritol in high amounts can be hard to digest, especially for people who don't usually eat it. Look for recipes that use a combination of Stevia & erythritol to minimize the effects. Your family will thank you.
Almond flour and coconut flour are perfect low-carb replacements for flour in most dessert recipes.
Try making a keto version of your favorite Easter recipe so you don't have to miss out on special traditions.
Erythritol technically has 4g of carbs per teaspoon, but those carbs aren't digested, so you can't count them as zero.
Most family meals should have some sort of meat and veggie available, so fill up on that so you don't get hangry and reach for the bag of chips everyone is passing around.
10 Keto Easter Dessert Recipes your Family will Love
What better way to wake up the family on Easter morning than with the smell of cinnamon? No one will notice these Keto Cinnamon Rolls are only 5g of carbs each, especially when you top them with that cream cheese glaze.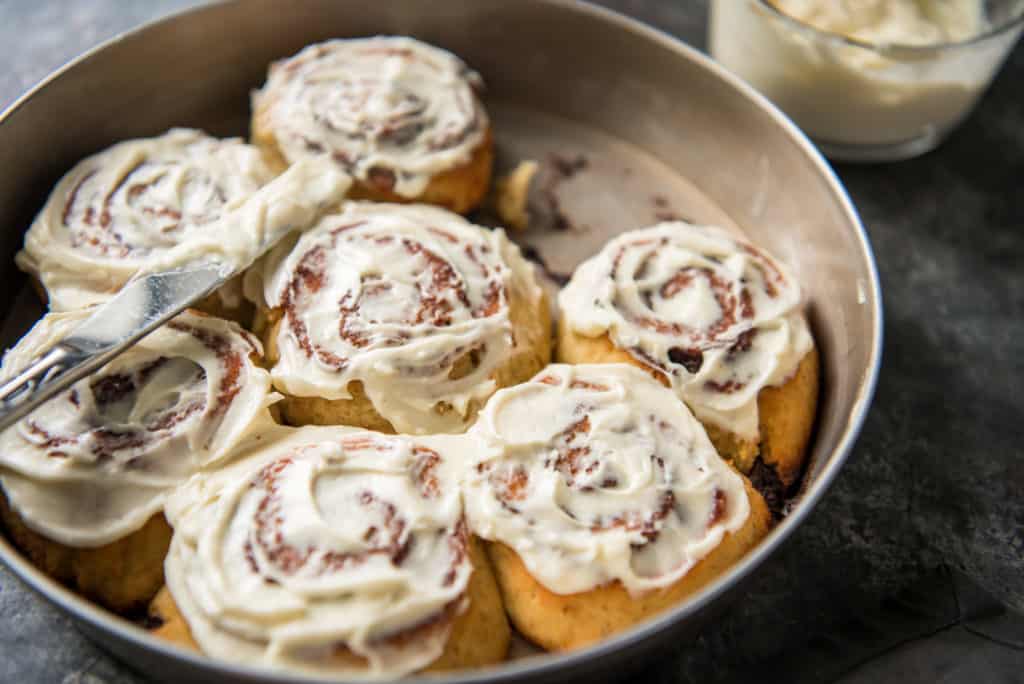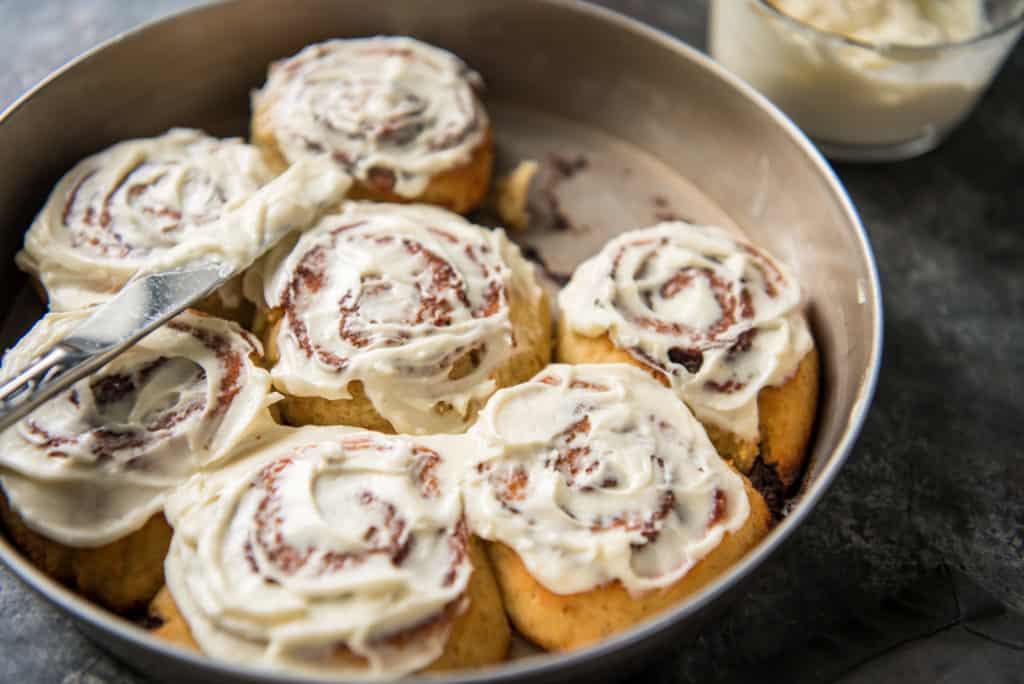 The Easter Bunny eats carrots, but are they keto? Yes, in small amounts. Enjoy that classic spiced carrot cake flavor in the shape of a cookie. Spread with tangy cream cheese frosting and enjoy one for only 1.6g of carbs.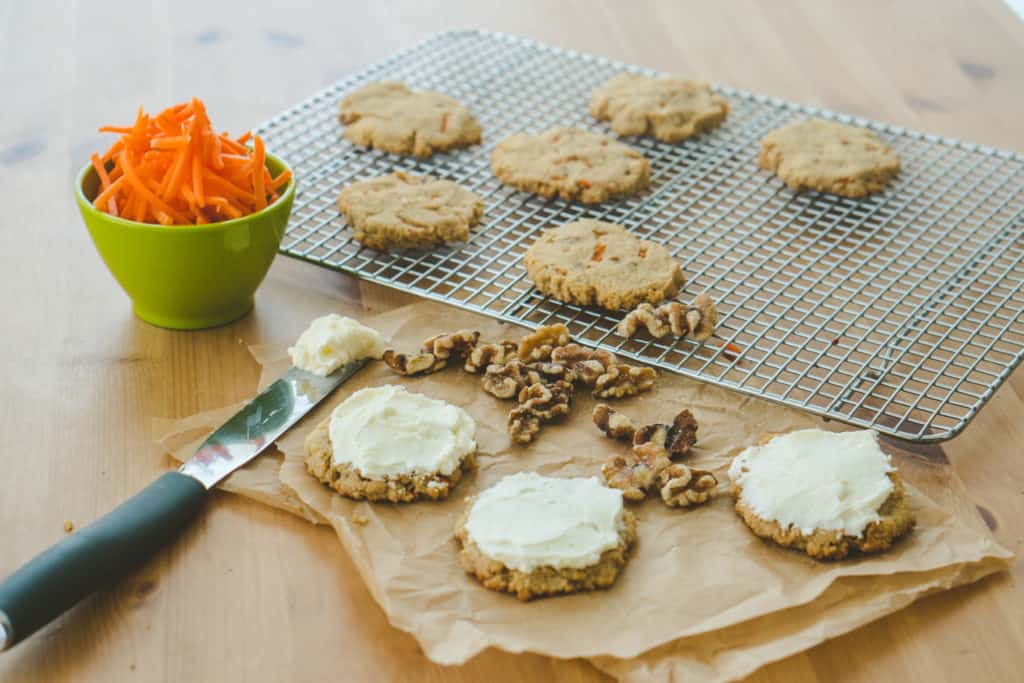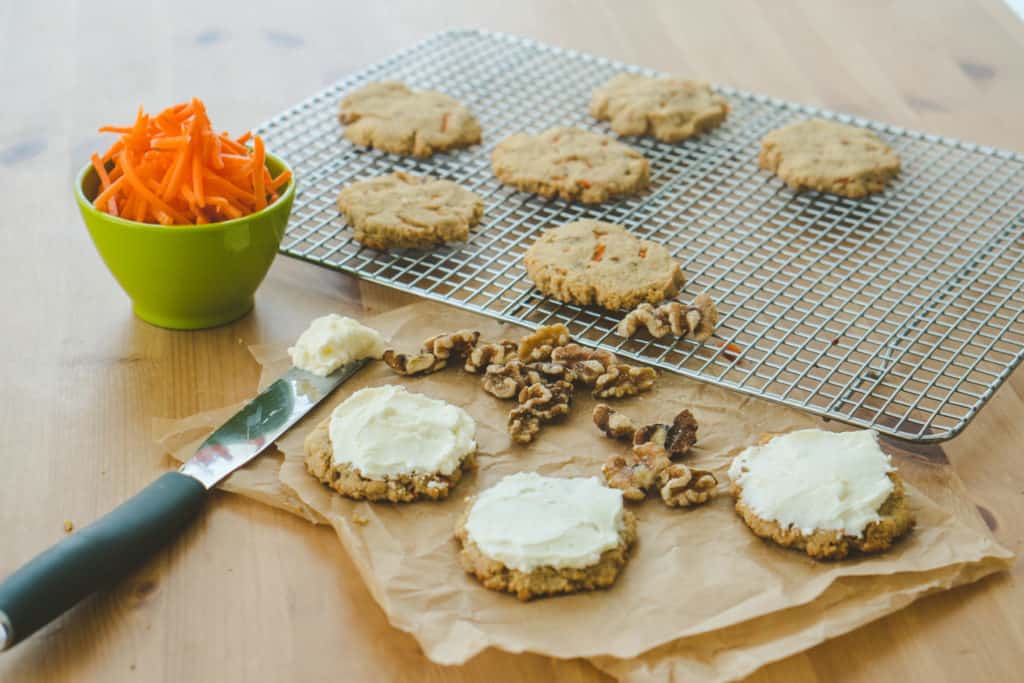 Let's keep the carrot recipes coming with some Keto Coffee Cake. Yes, you can have cake with your morning coffee, especially if everyone else is downing chocolate bunny ears. The crumble topping takes this cake to the next level while keeping the carbs at 3g per slice.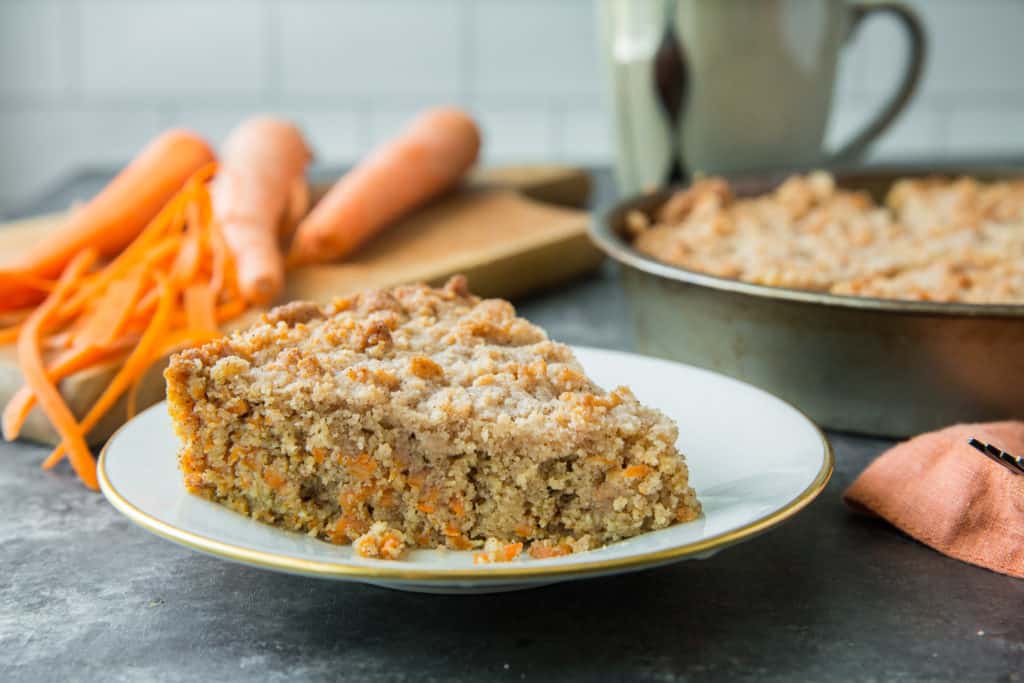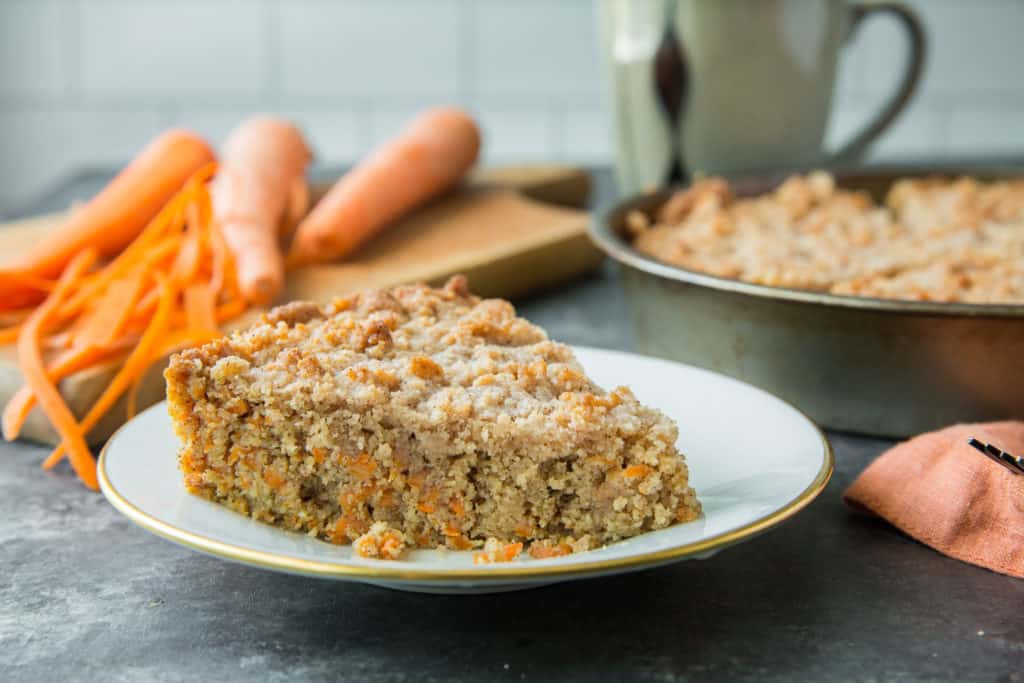 An Easter without chocolate just doesn't seem right, which is why you need to make these Easy Chocolate Truffles. They'll melt in your mouth and satisfy those crazy cravings for just 1.25g carbs per serving.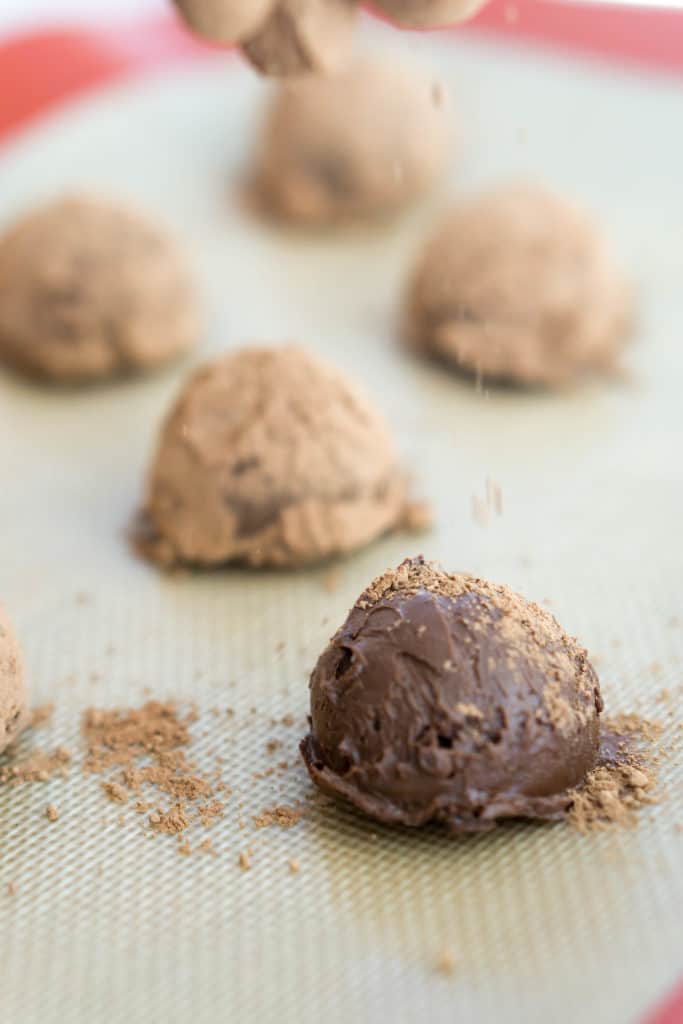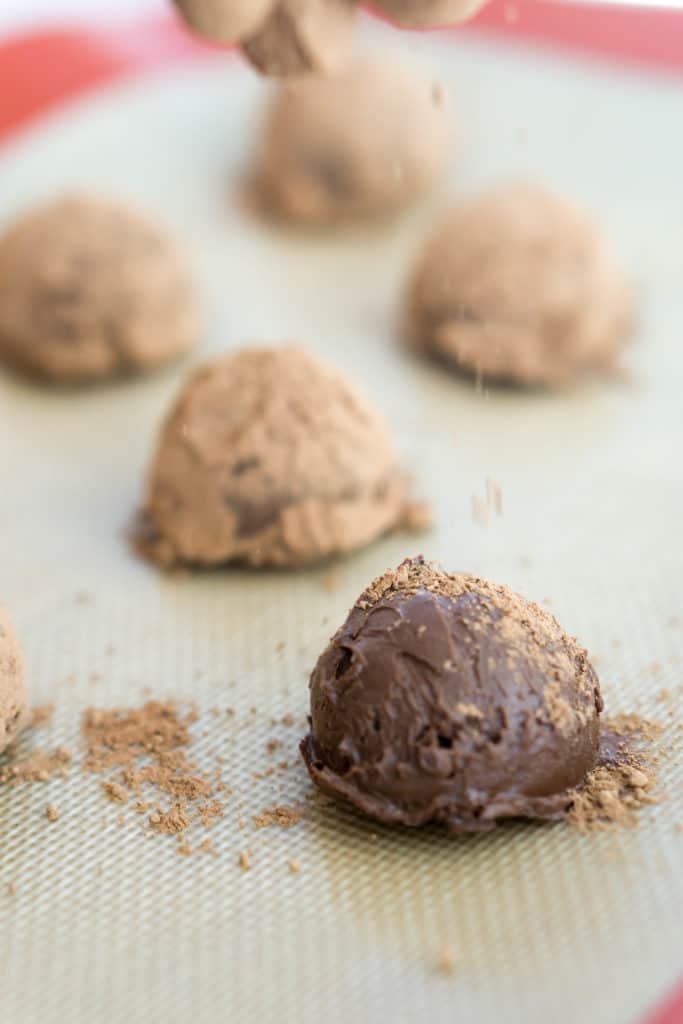 Candy bars are the farthest thing from keto-friendly, but we've managed to come up with a few low-carb versions of our favorites, like Almond Joy! This fat bomb recipe has everything you want in an Almond Joy without all the carbs. Enjoy one for only 1.5g carbs.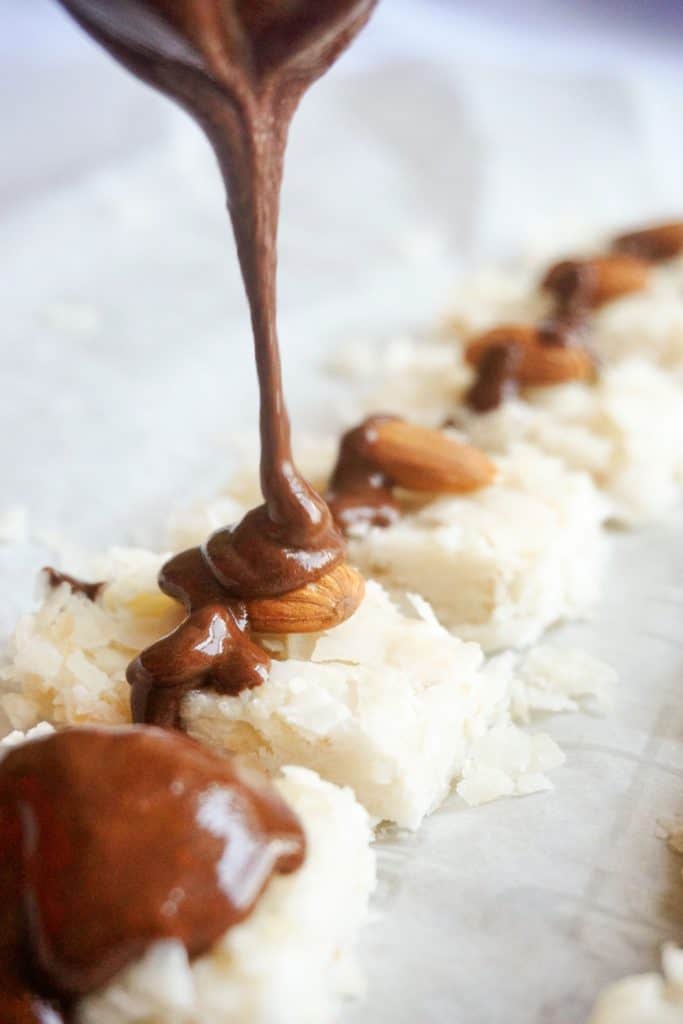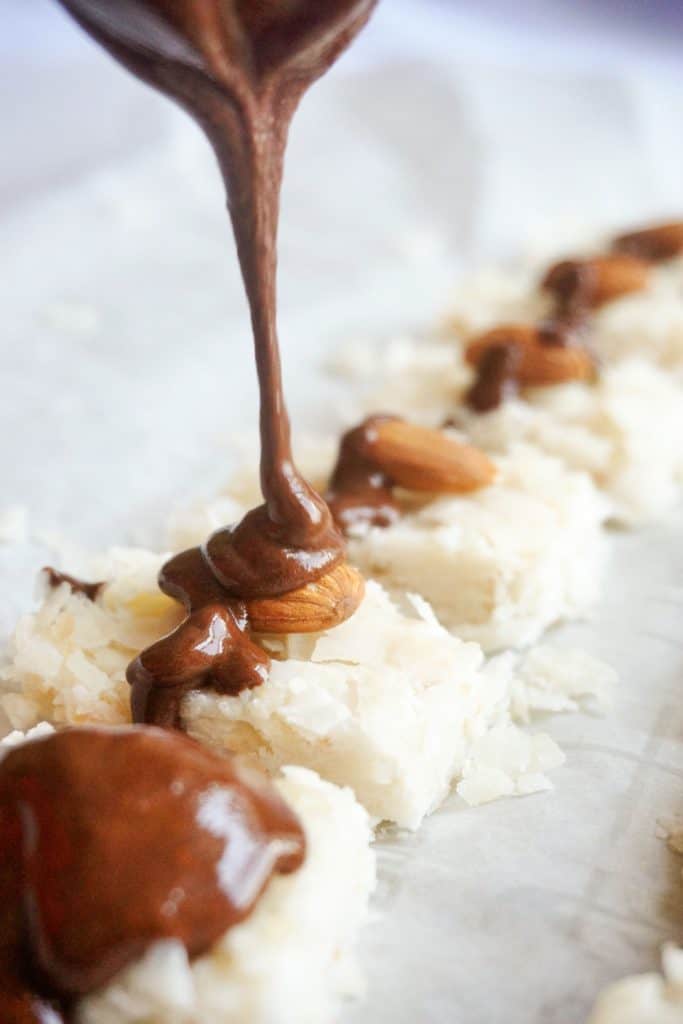 Dig into a slice of coconut heaven. For less than 4g of carbs per slice, you can enjoy Keto Coconut Cream Pie made with layers upon layers of creamy coconut filling and toasted topping.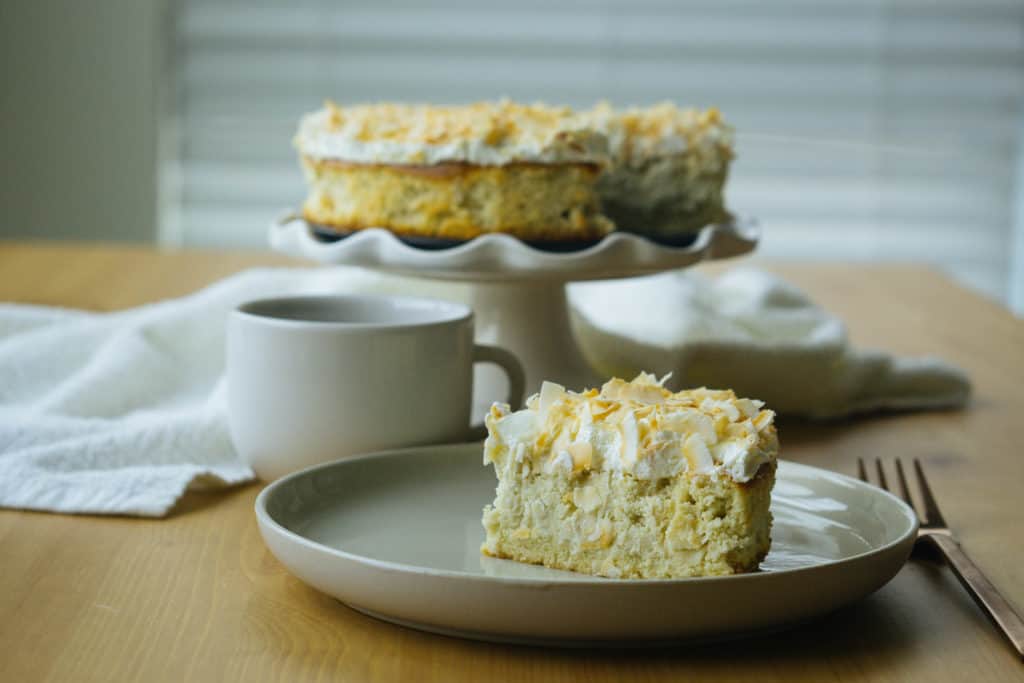 You've decorated the eggs, but what about pizza? Get the kids' creative juices flowing with a Dessert Pizza. Let them create their masterpiece using nuts, berries, icing, seeds – whatever! Only 4g of carbs per slice.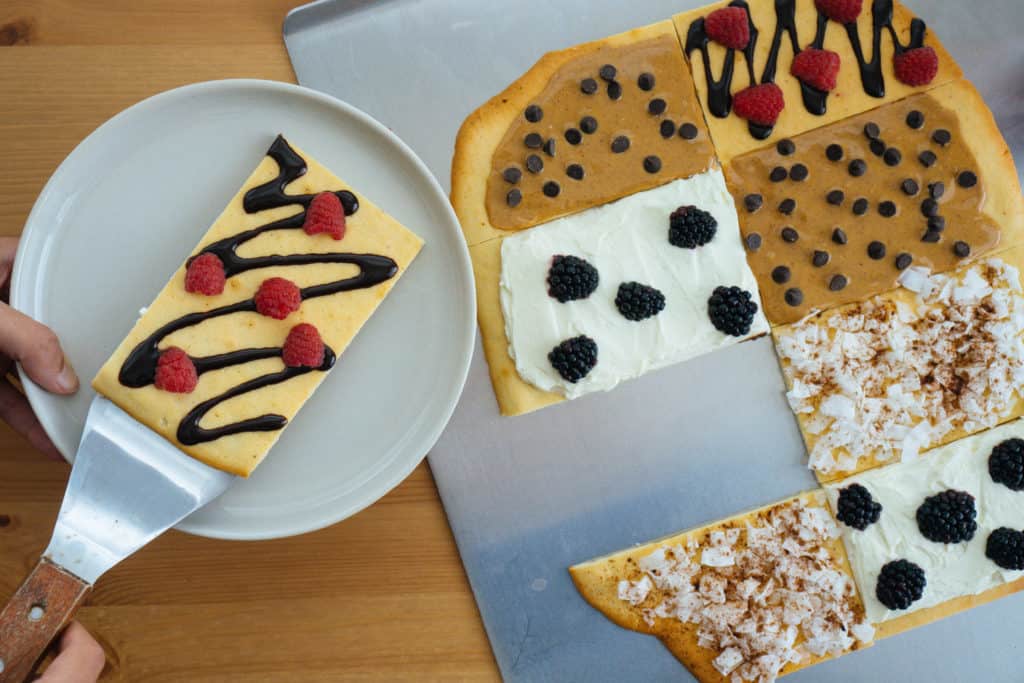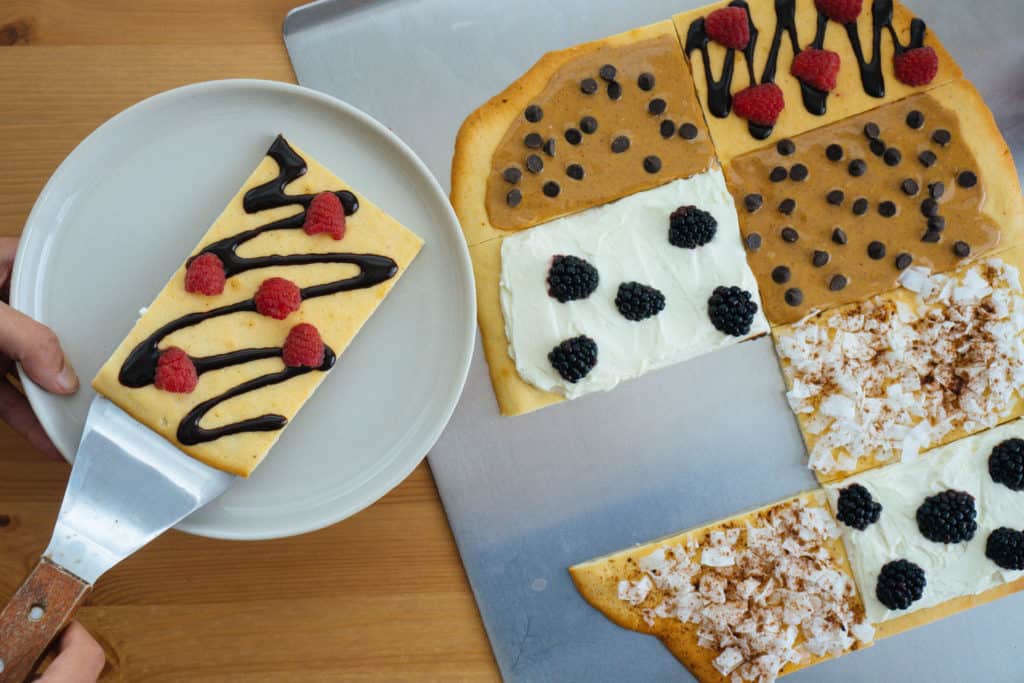 Keep things sweet, yet simple with a homemade Keto Chocolate Bar. You're going to need to get your hands on some cacao butter, but it's totally worth it. Only 1g of carb per serving.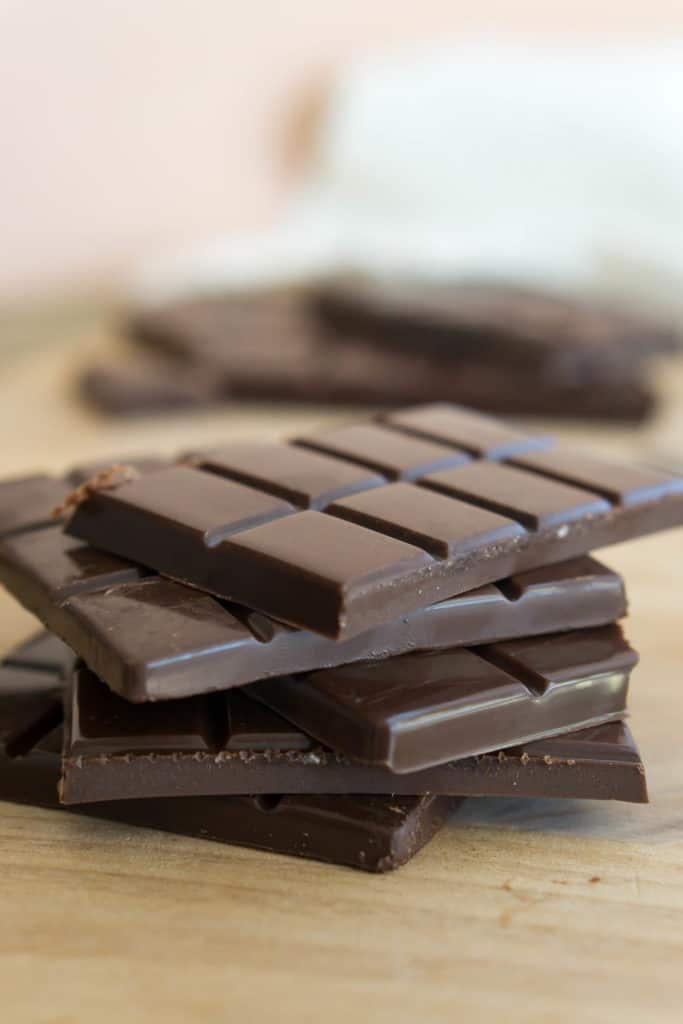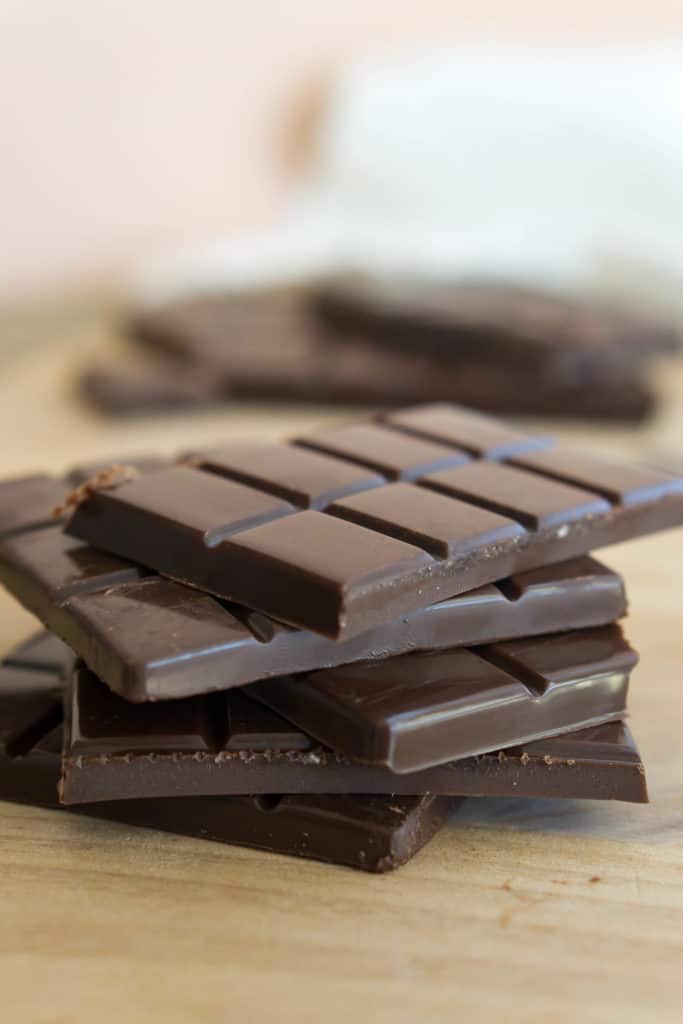 If brunch is an Easter tradition at your house, then you're going to want to make Keto Sheet Pan Pancakes. Save time in the kitchen so you can get to the Easter egg hunt and egg decorating. Just pour batter into a pan and bake!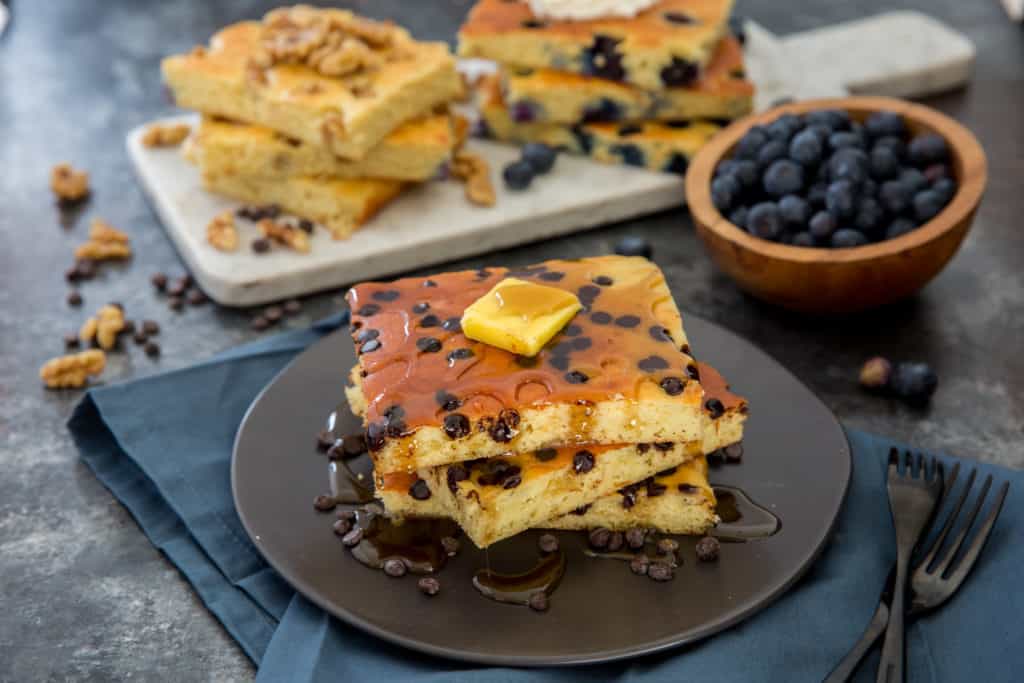 Brighten up your festivities with some Keto Lemon Poppyseed Muffins. A fresh batch of these moist muffins are a great way to celebrate any occasion, and they're only 1.6g of carbs per serving.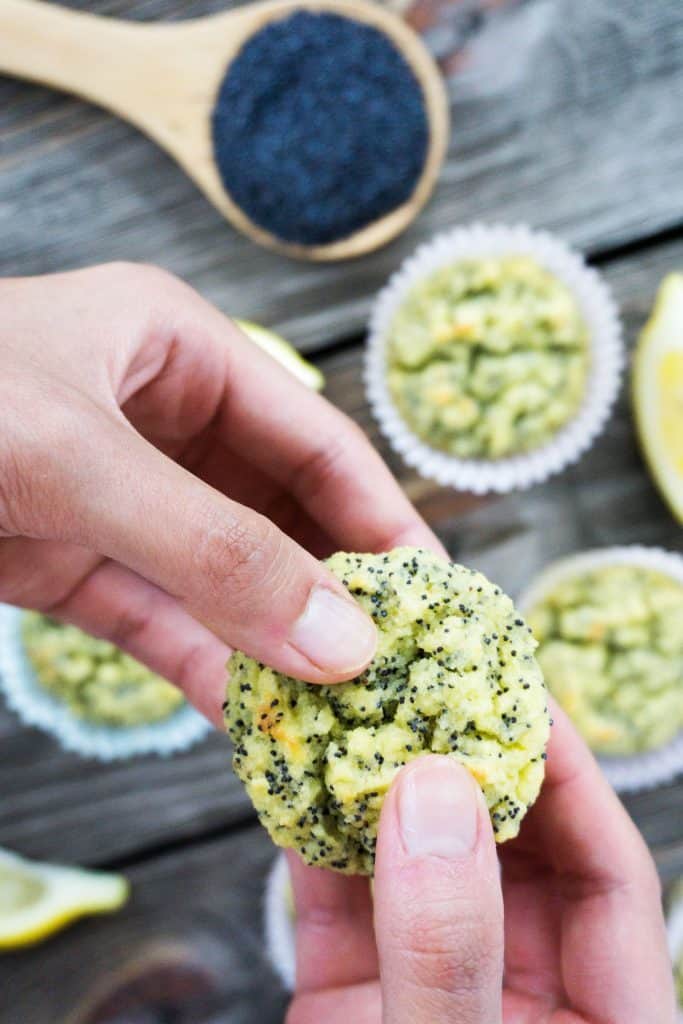 Keto Easter Breakfast Options
Some families traditionally eat chocolate bunnies for breakfast on Easter morning, but if you're looking for something a little more savory and healthy, then we've got several recipes for you to choose from.
Keto Easter Dinner Options
If you're celebrating Easter with a family-style dinner, then we've got some great low-carb recipes for every course, including easy appetizers, quick side dishes, and keto copycats of the classics.
Keto Recipes of Your Easter Family Favorites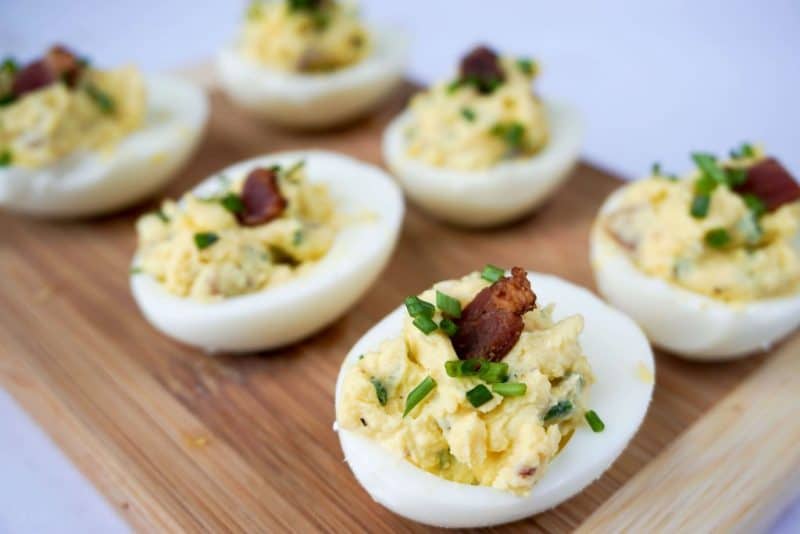 Buy Some Keto Treats for Easter
There are some great keto options for Easter treats at your local grocery store and online. Here are some of our FAVORITE keto sweets and protein bars!
What did we miss? Let us know of your family's foodie traditions and maybe we can have a keto recipe ready for next Easter! What will you be serving? Stay safe and happy Easter.
In Summary
Don't beat yourself up for indulging this Easter. If you choose to enjoy family food traditions, just get back on track the following day.
Be careful when baking keto desserts for people who aren't used to eating sugar alcohols. It might cause digestive distress.
Stock up on baking essentials like almond flour and coconut flour.
Look online for keto copycats of your favorite Easter dishes.
Fill up on the meat and veggies at dinner, so you don't get hangry and make poor food choices later on.