I'm always looking for a good snack to enjoy during a movie or a show marathon or while I work, but I don't want it to mess up my day of eating. These Crispy Brussels Sprouts are just what I was looking for and pair deliciously with our easy to make curry and whipped ricotta dipping sauces!
How To Make Crispy Brussels Sprouts
The thing about brussels sprouts is that they are prone to burning if overlooked even by a couple minutes. For that reason alone, making crispy brussels sprouts requires a little more attention than roasting other vegetables. As long as you coat them throughly in fat that can be heated to high temps without burning, such as avocado oil, animal fat or coconut oil, flip them half way through and keep an eye on them as they start to brown you'll always have a delicious, crispy dipping vessel! Allowing them to cool slightly before serving will also make them a little more crispier.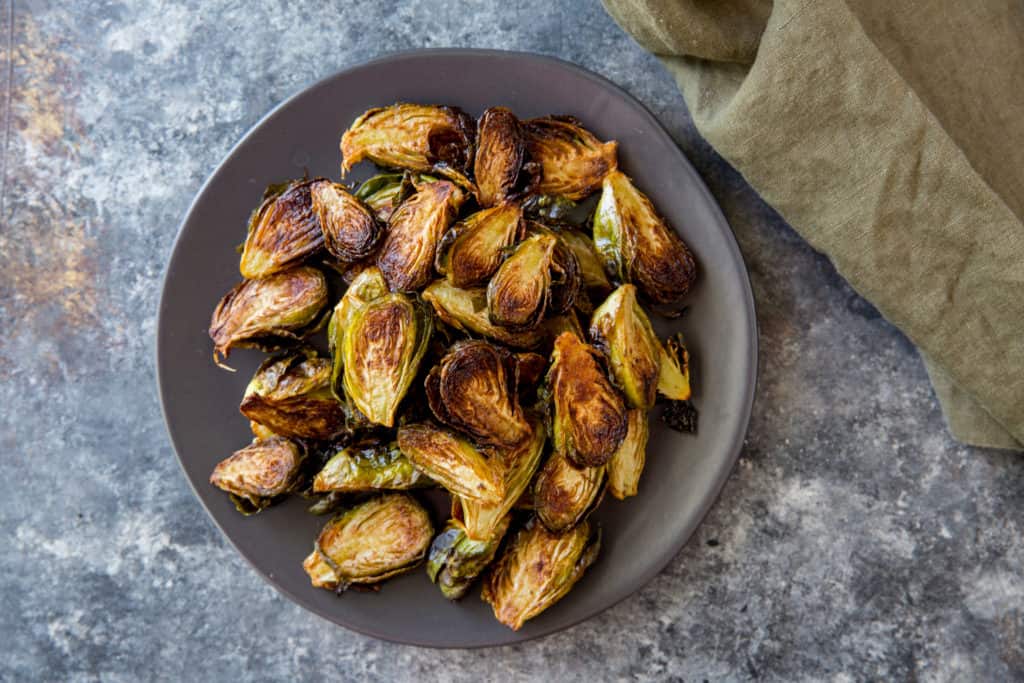 Our Favorite Low Carb Side Dishes
I've recently been eating a lot brussels sprouts lately. They are filling, crunchy and go great in stir frys, casseroles or just a side to a juicy ribeye! Some other great low carb side dishes are our mashed cauliflower and gravy, low carb onion rings and zucchini fries.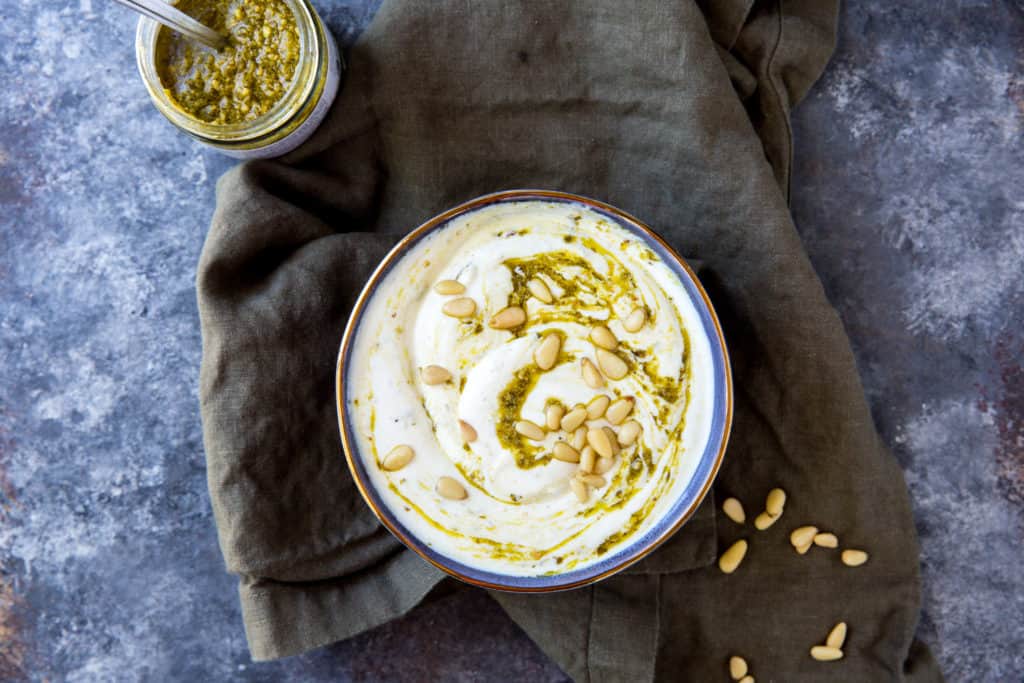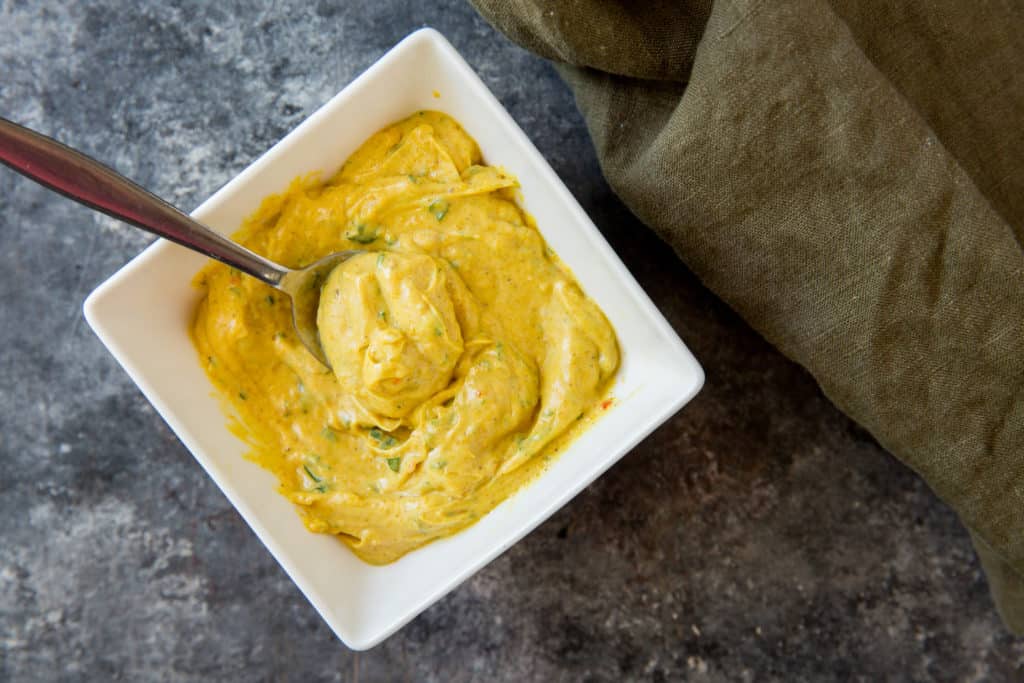 Crispy Brussels Sprouts And Dipping Sauces!
To spice up this recipe we made two dipping sauces to pair! Our whipped ricotta dip is thick and rich in flavor, while our curry dipping sauce will make your taste buds dance the dance of flavorful gods! Give this crispy brussels sprouts recipe a try next time you're hosting family or friends and see what they think.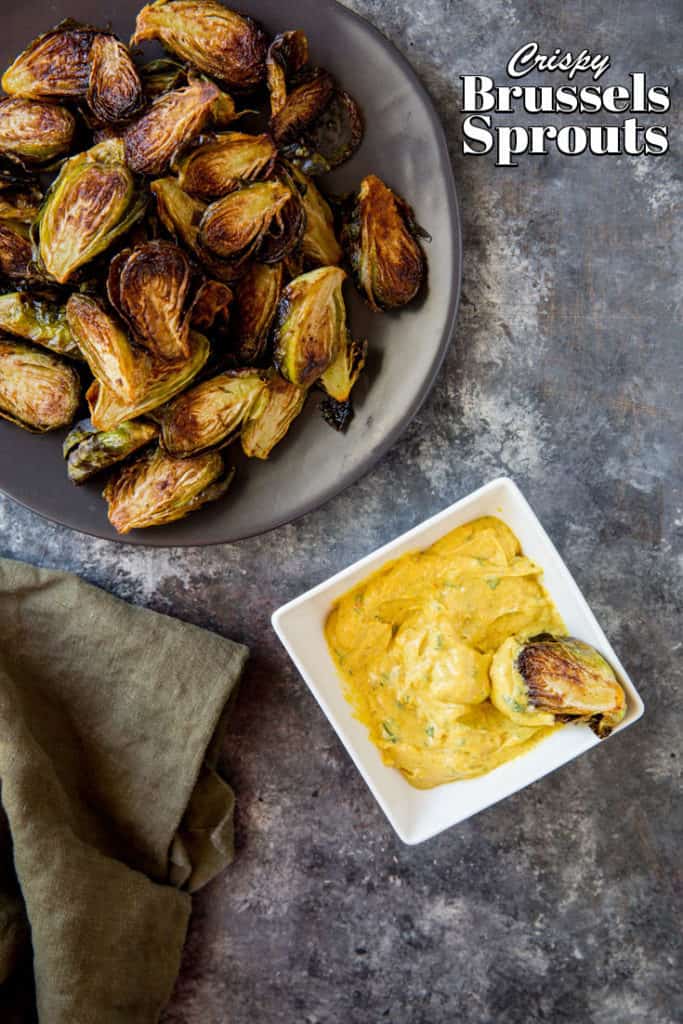 Recipe can be quickly added to MyFitnessPal – Search "KetoConnect – No Carb Pizza Crust"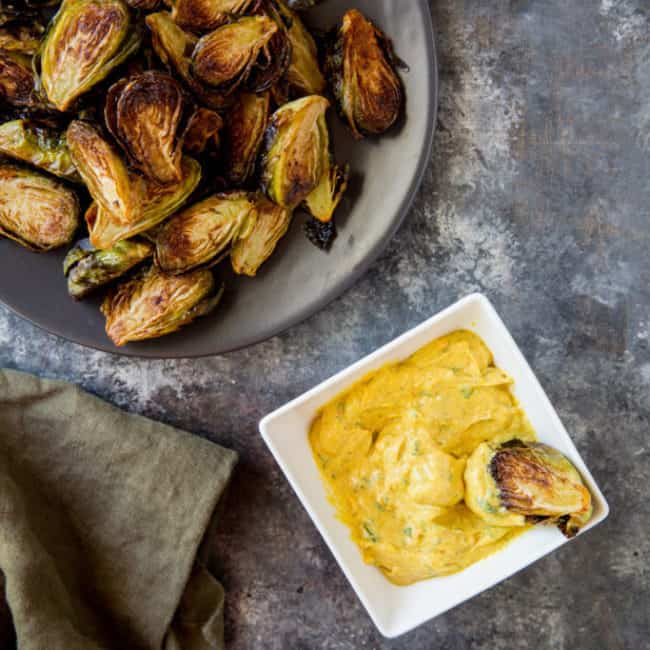 Crispy Brussels Sprouts | Two Dipping Sauces
Oven roasted crispy brussels sprouts paired with two low-carb dipping sauces.
Servings 6 servings
Calories per serving 358kcal
Prep Time: 15 minutes
Cook Time: 35 minutes
Ingredients:
Instructions:
Crispy Brussels Sprouts
Preheat oven to 400 degrees.

In a large bowl, mix together all ingredients and coat brussels sprouts on all sides.

Place brussels sprouts on a parchment paper or silpat lined baking sheet. Spread out so the brussels sprouts aren't overlapping and can cook evenly.

Place in oven and roast for 25- 35 minutes, flipping half way through if necessary.
Curry Dipping Sauce
Mix together all the ingredients for the dipping sauce and place in fridge to cool. Serve with crispy brussels sprouts.
Whipped Ricotta Dipping Sauce
Place ricotta and cream cheese in a large bowl and whip with a mixer for 3-5 minutes until light and fluffy. Then add in lemon zest and juice, a bit of salt and red pepper flakes.

Whip once more for about 30 seconds to combine. Add whipped ricotta to a serving dish and add pesto, using a spoon to mix it into the ricotta. Place in fridge to cool and serve with crispy brussels sprouts.

Note: Dipping sauces can be stored in an air tight container and refrigerated up to 1 week for optimal freshness.
Notes
Net Carbs: 5g Serving size: 1/6th brussels plus 1/6th each dipping sauce  
Nutrition Facts
Crispy Brussels Sprouts | Two Dipping Sauces
Amount Per Serving
Calories 358 Calories from Fat 315
% Daily Value*
Fat 35g54%
Carbohydrates 6g2%
Fiber 1g4%
Protein 7g14%
* Percent Daily Values are based on a 2000 calorie diet.
Written By