Almond flour is becoming all the rage. It is rapidly becoming one of the favorite types of alternative flour and is widely available in markets and stores. But if you are just starting out using it, finding recipes that are not only delicious, but an easy way to get used to using almond flour in recipes can be a bit of a task.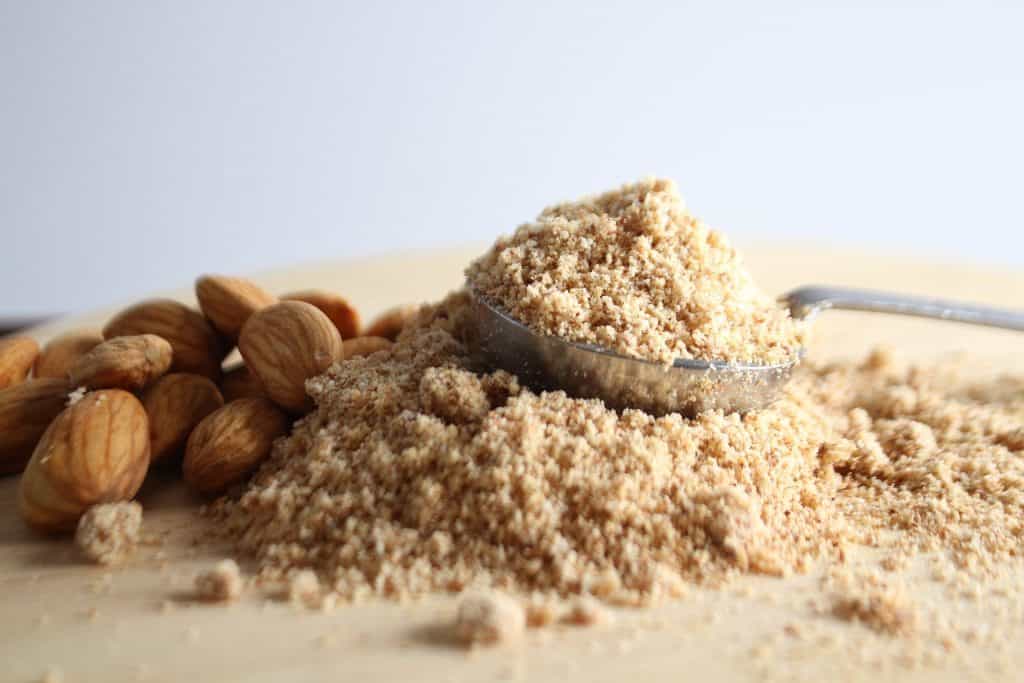 We have gathered 21 of the tastiest and most satisfying gluten free almond flour recipes and compiled them here for you. There are desserts, breads, muffins, and more. Getting comfortable using a new flour can take some time and experimentation, so don't hold back!
The list of recipes below is perfect for the culinary enthusiast who wants to tackle it solo (or when the family wants to come together and pitch in. Whether it's for dinner or dessert, there is nothing quite like making some delicious foods with almond flour.
Read on to learn a little more about almond flour, what it is, and why it's used instead of other varieties.
What Is Almond Flour?
Almond flour is a great gluten free alternative to many other flours. It is made from almonds that have been boiled and blanched to get rid of the skins, then ground and sifted into a fine powdery flour. Even though many times almond flour is referred to as almond meal, they are not the same product as meal keeps the skins as part of the ground product.
This should not be confused with almond meal? What's the difference between almond flour and almond meal? Almond flour is much finer than almond meal, which is important for recipes where the texture differs from each other.
Almond meal is typically used for cookies and breads. The coarse texture itself is the perfect match for either food. If you are cooking a meatloaf and looking for a substitute for bread crumbs, almond meal might be exactly what you are looking for. You can find it in most organic food stores or your local grocery market that has an organics section.
You might want to make almond flour for yourself if you want to save a trip to the store. In fact, it's cheaper to make almond flour than buying a bag every single time.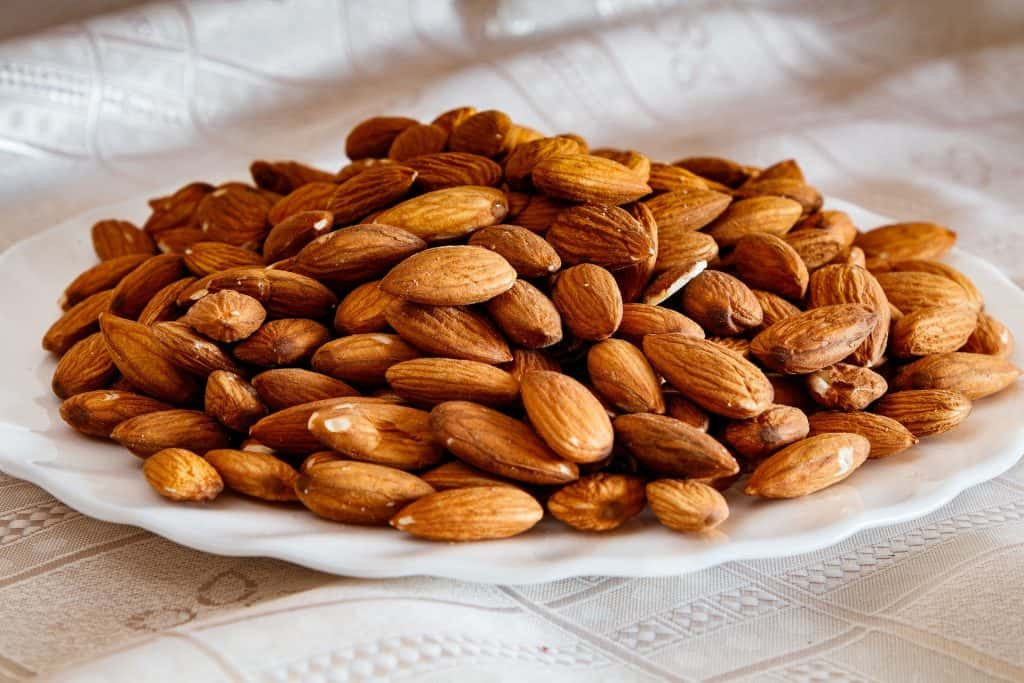 What Makes Almond Flour Great?
Firstly, it is packed with beneficial nutrients. An entire ounce of almond flour contains only about 160 calories, 9 grams of healthy fats, 6 grams of protein, and less than 3 grams of carb sugars. On top of all this, it contains rich amounts of vitamin E and magnesium which are crucial to many bodily processes.
Baking with almond flour is also much healthier for people concerned with their blood sugar levels. Refined wheat, which is used to create wheat flour, causes large shifts in blood sugar levels. Recipes that use almond flour have much less of an impact on blood sugar and provides sustained energy. You can use almond flour as perfect compliment to gluten free baking as well.
The 21 Best Almond Flour Recipes
The Best Keto Bread
Get the recipe: The Best Keto Bread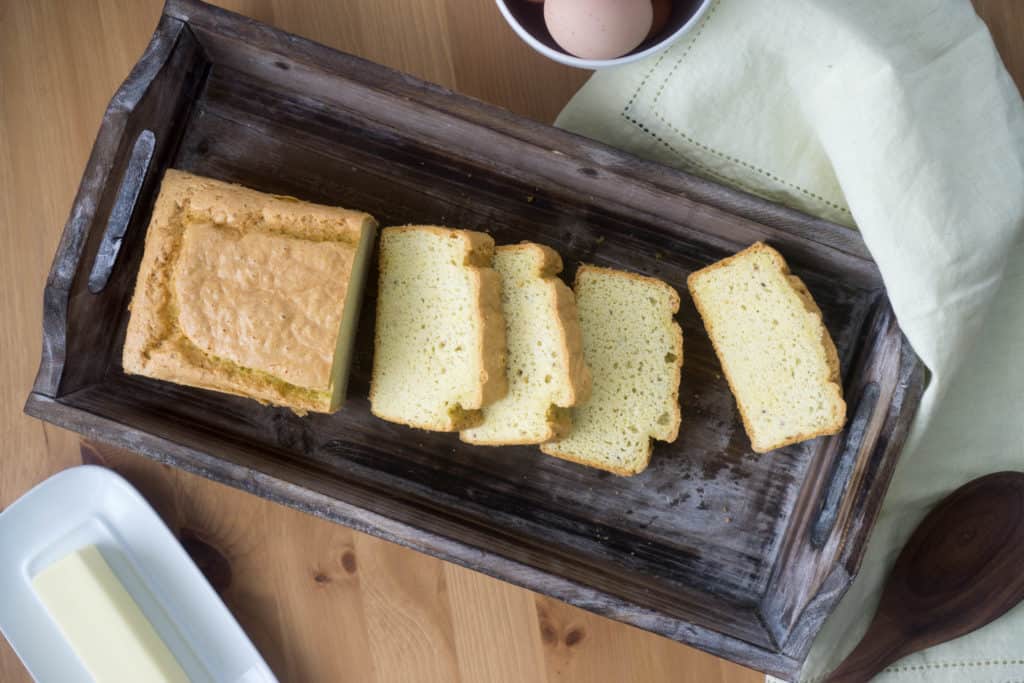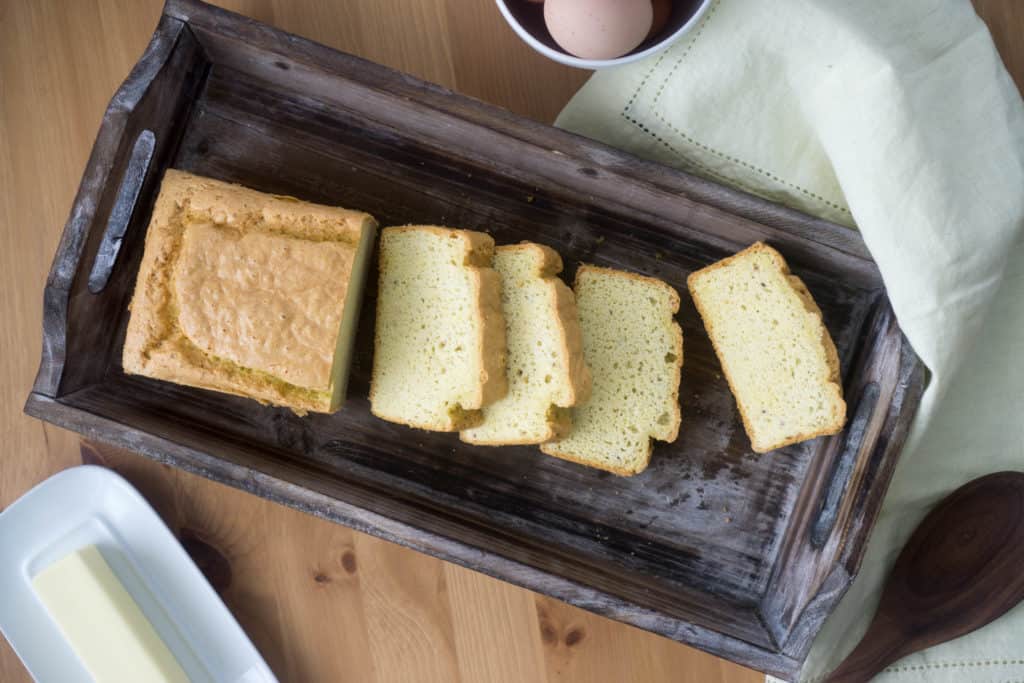 Bread can be a surprisingly challenging recipe if you are just starting out using baking with almond flour. This recipe for keto bread makes that process super simple. It can be used in just about any way that a standard bread can be. The key to getting this recipe perfect is getting those eggs separated, because you want soft peaks on those whites or your bread isn't going to have that amazing texture.
Lots of low carb and sugar free loaves of bread use coconut flour as a wheat flour substitute, but that can lead to incredibly dry bread. It is very highly absorbent, however, whereas almond flour is more flavorful and helps keep the bread moist and delicious. If you wanted to try and blend some, to get a texture that is more to your liking, you can try substituting 2 tablespoons of the almond flour for a tablespoon of coconut flour. This can help balance the texture more for people who want a little bit a drier bread without it being crumbly. Be sure it's at room temperature before slicing for best results.
With this recipe, you have the option to use almond flour or almond meal (if you want a bit more of a coarser texture). If you want a bit more of a crunch, then choosing the latter would be the obvious option. If you are looking for one of the ways to use almond meal, this is one of those recipes where you can put it to good use.
Some other keto bread recipes will call for liquefied coconut oil. You can mix it together with eggs and butter if you truly want to bake a loaf of bread that won't kill your keto diet. All you have to do is whip up the eggs for a least one to two minutes with those ingredients mixed together and the bread will have a better chance of rising .
Keto Pumpkin Pancakes
Get the recipe: Keto Pumpkin Pancakes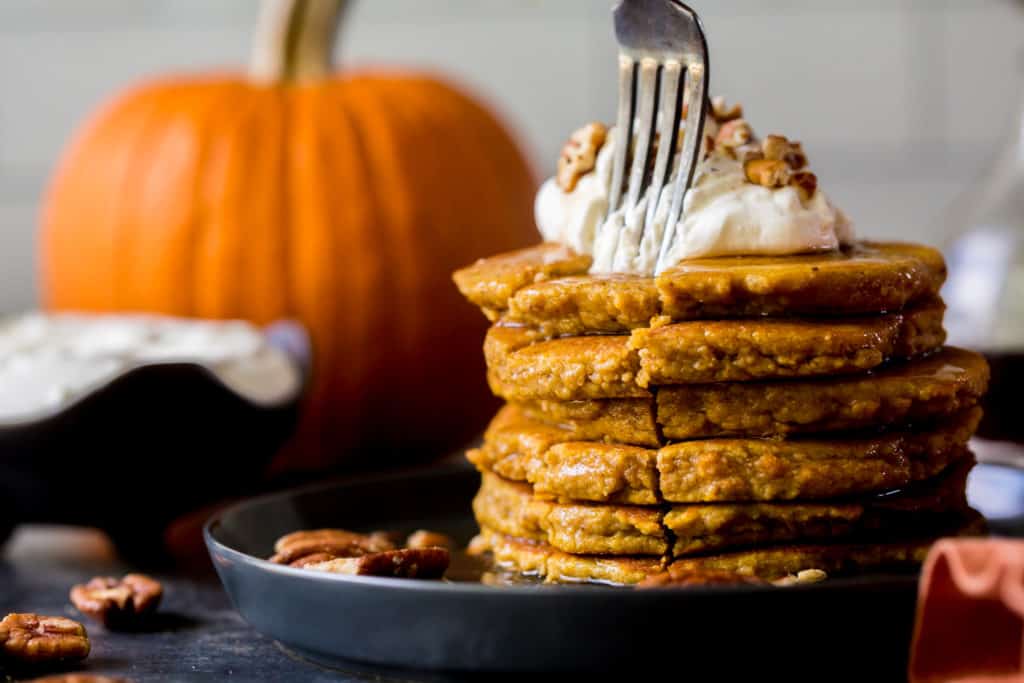 This recipe will have you making keto pancakes that are so good, you'll forget how much you missed the flapjacks at the local diner. There is tons of pumpkin flavor packed into these grain free and gluten free pancakes, but with no refined sugars that are often found in seasonal favorites like these. Now you can have that amazing fall flavor any time of the year, and you can do it without ruining your keto rhythm.
You can even feed these superstars to the kids, for energy stores that won't leave them sleepy halfway through the day. Cook up a big batch and have them ready in the fridge, where they'll keep for a week, or in the freezer where they can bolster breakfasts for a month.
Typically, pumpkin pancakes contain not so keto friendly ingredients. These include but are not limited to brown sugar, baking soda, and flour that is whole or white. With that said, here's what you need to do in order to create the perfect keto pumpkin pancakes:
Your prep time should take you no more than ten minutes (while cooking them will take 15). First, you'll want to beat the eggs with a whisk in the pumpkin mix. You should also pour milk and vanilla and mix it until it smooths. In addition, you can add additional ingredients such as almond flour, pumpkin pie spice, and even coconut sugar.
Meanwhile, you should preheat the griddle using coconut oil cooking spray. This will ensure that the pancakes won't stick and they come out nice and fluffy. Remember, with the inclusion of almond flour, these pancakes may take a little longer to cook than usual.
Once everything is mixed in, pour 1 4 cup rounds spread out on the griddle. Make sure they cook until they are golden brown on the edges. Once you see it bubbling, gently flip it over and cook the other side. When your finished, add some desired toppings (no, not maple syrup). One of our favorites is almond butter (which is a way better substitute for regular butter, in our opinion).
Fathead Pizza
Get the recipe: Fathead Pizza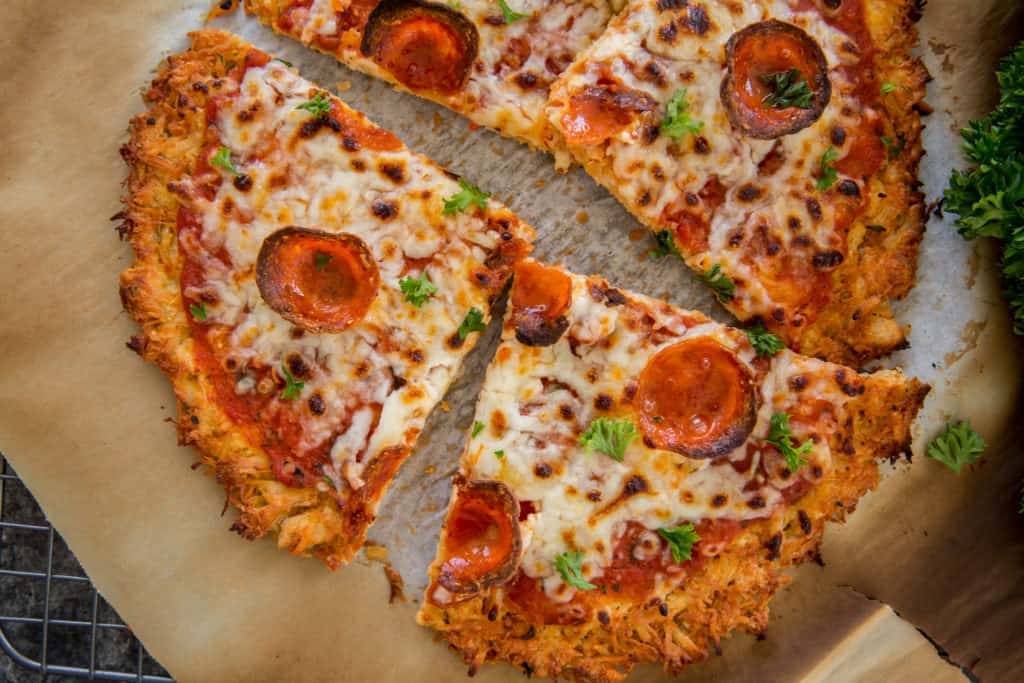 Flavorful and crispy pizza dough is one of the hardest things to replace when on a keto diet. But, being one of the most popular foods, it is one of the first things people search out. Pizza is one of the great comfort foods, so you don't want to lose that even if you're on a diet. This recipe solves the entire dilemma.
This is a super simple keto replacement dough for your standard high carb pizza dough that will use almond flour. It is not limited to pizza and can be adapted to many other low carb dough needs. Knowing the tweaks for this gluten free dough can give you a keto staple for long term success.
Regardless if you are using almond flour or not, it's very fulfilling and perhaps better than any other pizza that you'll get from a local pizza place. Even better, this is one of the best foods for you if gluten free baking is your thing. So how do you go about making this?
Here's what's included:
First, you melt the cheeses together (mozzarella and cream cheese). You can do this in either the microwave or on a stove top. Next, form the dough using almond flour with egg. While we recommend kneading with your hands, you can use a food processor as an option if you want to get the job done faster.
When making the crust, use 3/4 cups of almond flour. After mixing everything together, have the dough flattened out on a pizza pan, form the crust, and bake it. Make sure it's not too sticky, chill the dough for at least a half hour before throwing it in the oven. The cooking time will depend on how thick or thin you want the crust to be.
But regardless of how you like your crust, you're going to love this naturally gluten free pizza that might even put Domino's (or your favorite pizza place) to shame.
Keto Lemon Cookies
Get the recipe: Keto Lemon Cookies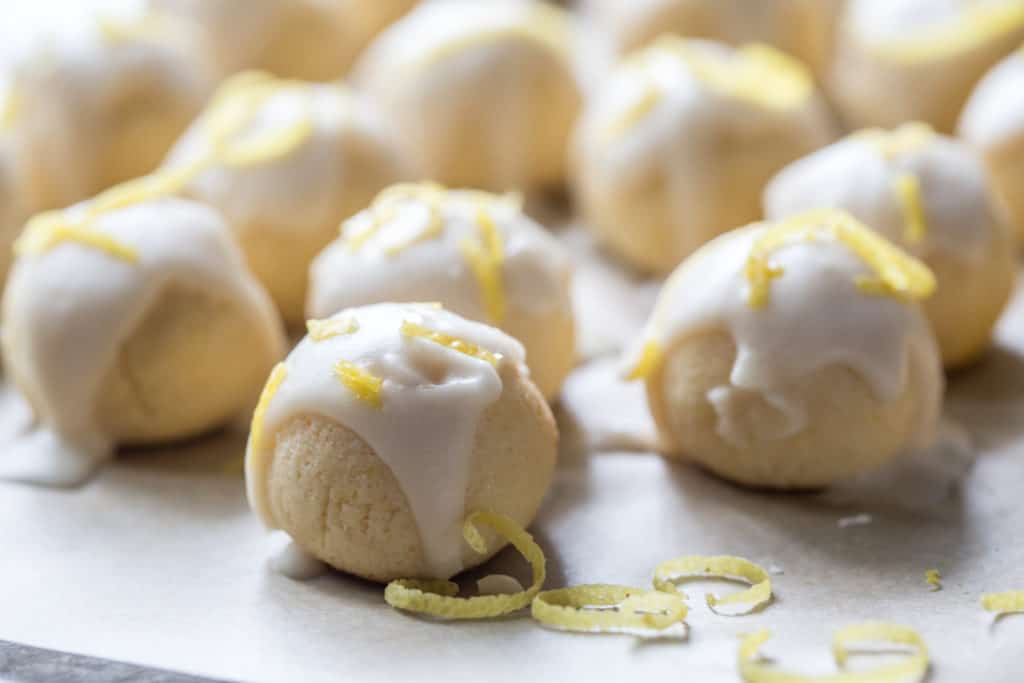 One of the things that can be a challenge with keto recipes is finding flavors that aren't heavy, dense, and savory. This cookie recipe has an awesome summer lemon flavor that is light and refreshing while staying low in carbs and hassle-free.
Using almond flour instead of other kinds of flour, helps keep these cookies from becoming a crumbly citrus mess. For the best results, line a baking sheet with parchment paper. But with these cookies, as with many keto baked goods, make sure you let them cool completely. Almond flour doesn't handle like wheat flour when it is still hot.
These keto lemon cookies will have a prep time of nearly a half an hour. But these will be worth the wait since they are very tasty. So here's what you need for ingredients so you can have a batch made in just less than 20 minutes:
Softened butter (1/2 cups), one large egg (and yolk) both at room temperature, 1/2 teaspoon of vanilla extract, grated lemon zest, lemon extract, baking powder, and salt (or sea salt). You also have the option of adding some lemon frosting as well.
With all the wet and dry ingredients in one bowl, mix it until it's nice and doughy. Then roll them up into 1 inch balls and flatten them on a cookie sheet. If you want to include some cookie recipes in your collection, then you'll want to include this. There's nothing quite like making some baked goods on a weekend with family or by yourself.
Vanilla Keto Cupcakes
Get the recipe: Vanilla Cupcakes with Chocolate Frosting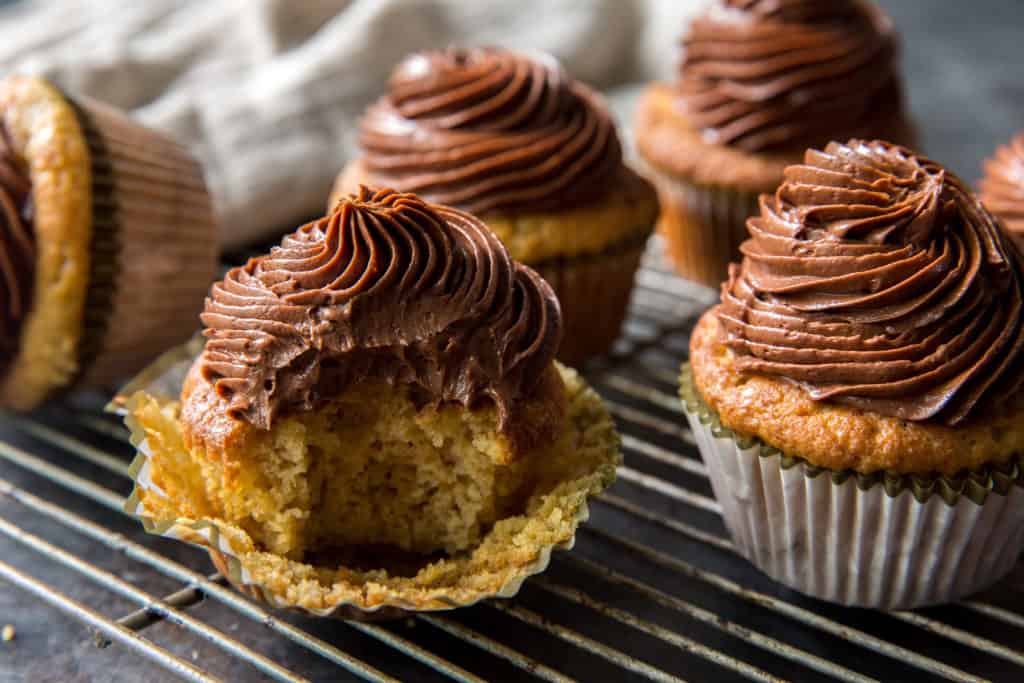 Cupcakes are one of the things that are sorely missed when on a keto regimen. The sweet cake and indulgent frosting are one of the all-time favorite sweet treats, and with this recipe, you will not have to say goodbye to moist vanilla cupcakes with rich chocolate frosting. If you like cupcakes, you need to try these.
The best thing about this recipe is that it has you use the perfect ratio of almond flour to coconut flour, so you get the ideal textured cake. The rich and delicious chocolate frosting is an amazing imposter for your favorite canned frosting from the supermarket. Make sure you cool completely before frosting, or you will have a disaster.
While the recipe does call for almond flour, you'll want to use blanched almond flour for better results. That's because you'll want these cupcakes to have a much fluffier texture than some recipes call for. One kind of blanched almond flour that we recommend is the Bob's Red Mill Brand.
After baking these naturally gluten free cupcakes and put some frosting on top, you will enjoy this delicious dessert that is way healthier and better than any of those high in sugar treats. You'd be surprised by how many tasty desserts you can create with almond flour.
Keto Chocolate Mug Cake
Get the recipe: Make a Keto Chocolate Mug Cake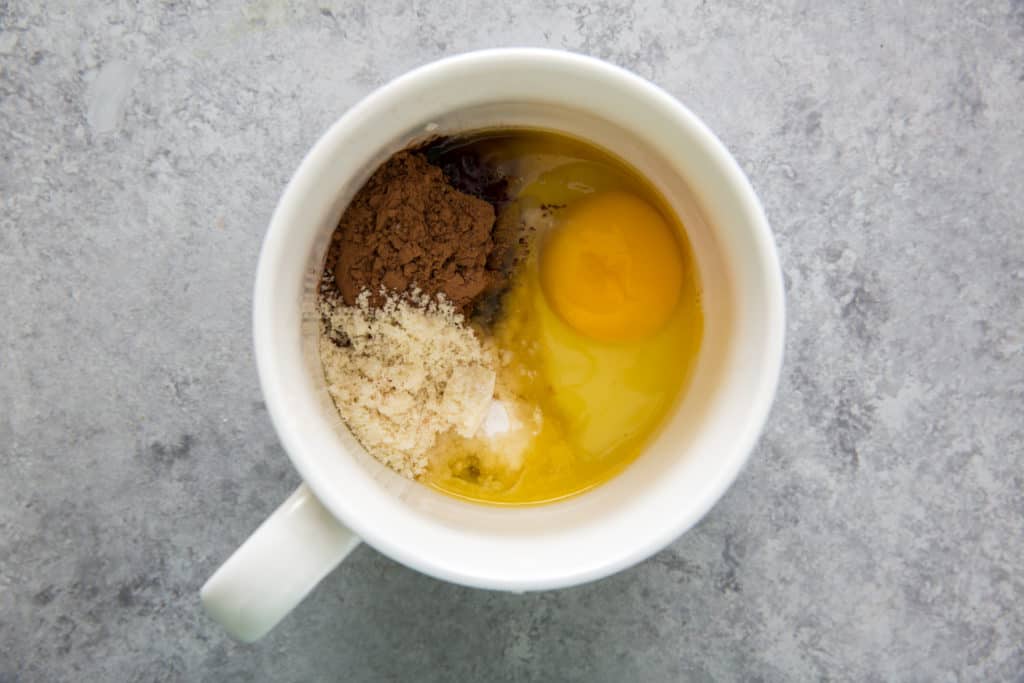 Pretty much everyone loves chocolate cake, it's a standard. When it comes to sweet desserts and delicious treats, chocolate cake recipes are king. The drawback, of course, is just about nobody wants to just jump up and bake an entire cake when you get a taste of it. On top of that, finding a decent keto chocolate cake recipe is like playing the lottery.
Not with this recipe, it's so easy to make. Amazing chocolate cake taste, a cook time of just 2 minutes, and it's great for keto diets. In addition to all this good news, this sinful recipe can be made without firing up the oven, so have it any time of year without heating the whole kitchen for an hour. With a few different variants possible, this mug cake will keep that sweet tooth and that carb count satisfied.
Here's what you'll need to create a delicious keto chocolate mug cake:
2 tablespoons of almond flour, cocoa powder and low carb sugar (1 tbsp each), a quarter tablespoon of baking powder, your choice of mayo or sour cream (1 tbsp), a large egg yolk, and water. One thing you want to remember is know the difference between baking soda and powder. One of the common mistakes for making this is accidentally including one instead of the other.
But hey…at least you won't forget the almond flour.
Keto Blackberry Cobbler
Get the recipe: Keto Blackberry Cobbler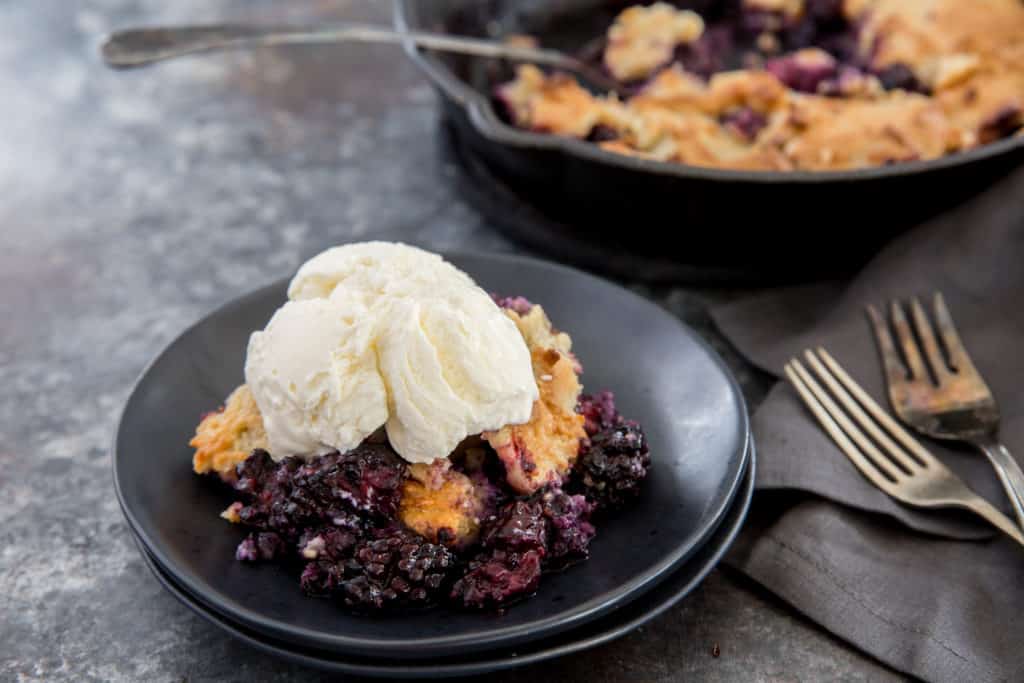 Cobbler is one of those indulgences that nearly everyone new to almond flour recipes thinks they are never going to see again, let alone taste. This recipe for a blackberry cobbler is so easy to make and tasty that it's hard to believe it will not set your keto regimen back weeks of work.
This will blow your guests away, be the first dessert gone at the potluck, and have people asking how you can eat it and stick to your diet. Not only that, but it can be stored topping and blueberries intact, for up to five days in the refrigerator. Make enough, and you can have a little slice of blackberry heaven every night for a week.
The ingredients are quite simple: almond flour, melted butter (bonus points if it's dairy free), xanthan gum, lemon juice, monkfruit sweetener, and cinnamon. It's a cobbler made for the dessert lover like you (and maybe someone else in your family). If this isn't one of those almond flour recipes that is included in your personal cookbook, we'd be sorely disappointed.
Low Carb Raspberry Pie Bars
Get the recipe: Low Carb Raspberry Pie Bars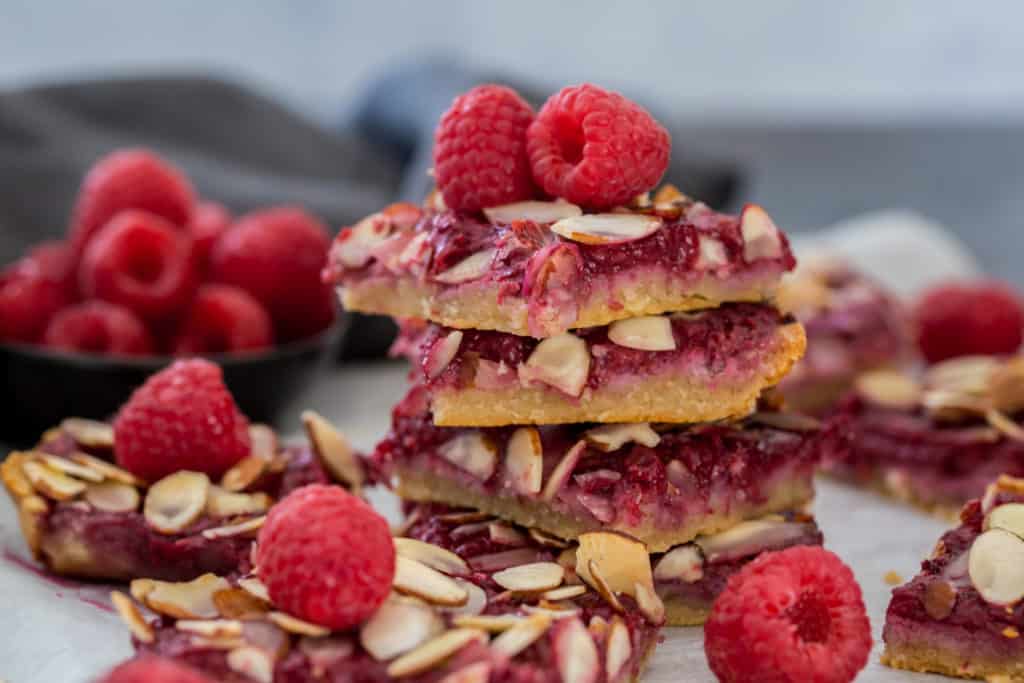 You can get pretty tired of the standard keto cakes and cookies, even when you are taking your recipes from this list. A great way to break up your standard keto sweets is these low carb raspberry pie bars. They are light enough for a spring and summertime treat. Make sure you don't overcook the raspberries so that you can retain that delightful tartness with the texture.
The great thing about this recipe is that it can be adapted to nearly any berry you come across that's in season or on sale. Change the bars from tart to sweet by using strawberries or blueberries instead, or go for a milder sweet flavor with blackberries. The crunchy almonds are the perfect complement to the bars.
Most recipes will call for almond flour, coconut oil, sour cream, Himalayan salt, and vanilla for the crust. For the filling, don't forget to throw in sliced almond, liquid stevia, fresh raspberries, and vanilla.
You need to make this recipe one of your go-to in the desserts section of your cooking and baking Rolodex. You may have more than enough almond flour recipes at this point. But there's always room for one more.
Chocolate Chip Zucchini Bread
Get the recipe: Make Chocolate Chip Zucchini Bread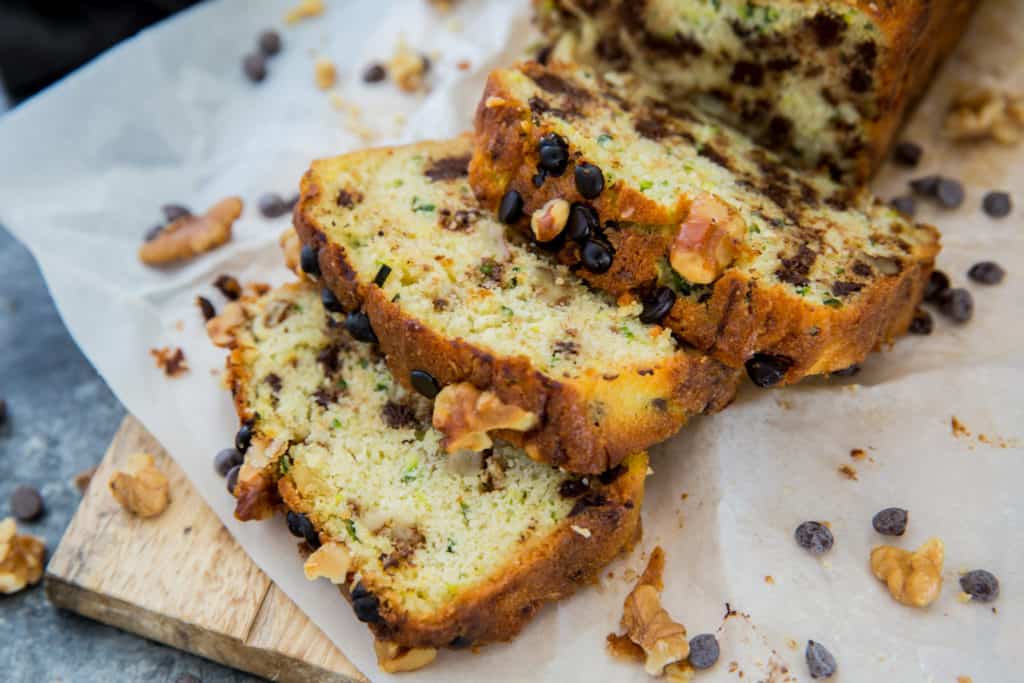 Nearly everyone loves a loaf of nice moist banana bread, but many people have yet to discover banana bread's low carb cousin, zucchini bread. The perfect ratio of stevia to erythritol keeps this bread perfectly sweet without being overly sweet. The moist warm interior is the perfect complement to a fall or winter breakfast.
This gluten free bread is super easy to make. Make sure you drain and squeeze that zucchini. Since zucchini has such a high natural moisture content, it can make for a very soggy loaf if you skip this step! Don't forget to line the pan with paper too, so that you can get that perfect golden-brown crust on the bread loaf.
The recipe calls for almond flour, brown sugar, chocolate chips (obviously), spices, salt, baking powder, baking soda, and vanilla (do not skip this). Be sure to fold in the chocolate chips last. As for what kind of chocolate chips you want to use, it's all up to you (but our favorite is semi-sweet).
This bread is perfect for those after dinner treats or if you just want a nice healthy snack throughout the day. The almond flour makes this bread all nice and fluffy (especially when you want to warm it up in the microwave for a bit). Before you know it, you'll be biting into the best zucchini bread you've ever made.
Keto Cinnamon Rolls
Get the recipe: The Best Keto Cinnamon Rolls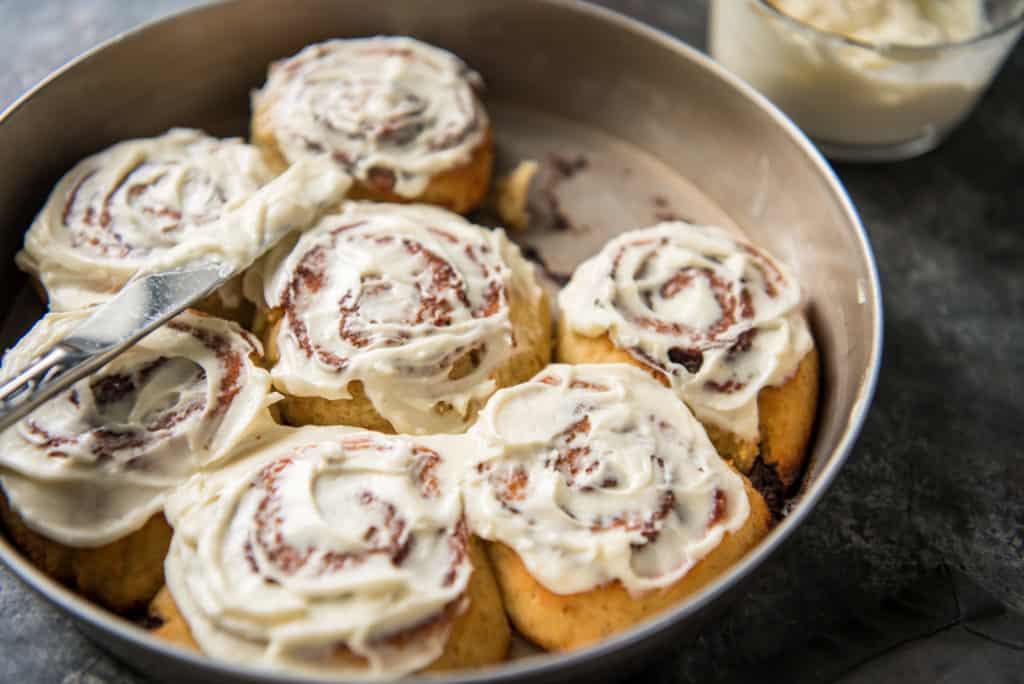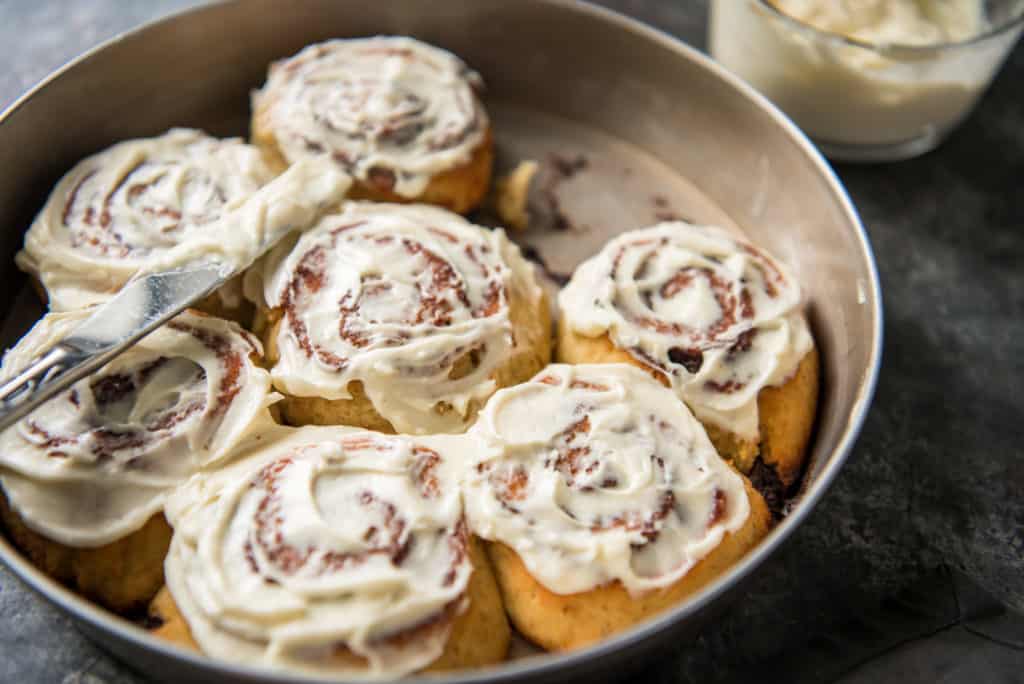 Cinnamon rolls have long been a carb-rich indulgence that those on keto diets just cannot afford any longer. Sure some recipes use the fathead dough, but that just doesn't give that soft and fluffy cinnamon roll texture that has become their trademark. These cinnamon rolls avoid the usual fathead dough that can spell disaster for someone using keto to try and lose weight.
The fluffy dough will surprise you with how soft it is, and the xanthan gum helps bind the flours together in a cohesive homogenous dough. The cinnamon filling is super simple to make and can use any number of different sugar substitutes like erythritol or stevia.
These cinnamon rolls are perfect for as a side dish for breakfast or a midday snack. Of course, almond flour makes it all nice and fluffy and goes very well with a cream cheese frosting that makes it very tasty. If you or someone in your family has a nut allergy, then you can substitute the almond butter (included in some recipes) with sunflower seed butter.
Keto Coffee Cake
Get the recipe: Keto Coffee Cake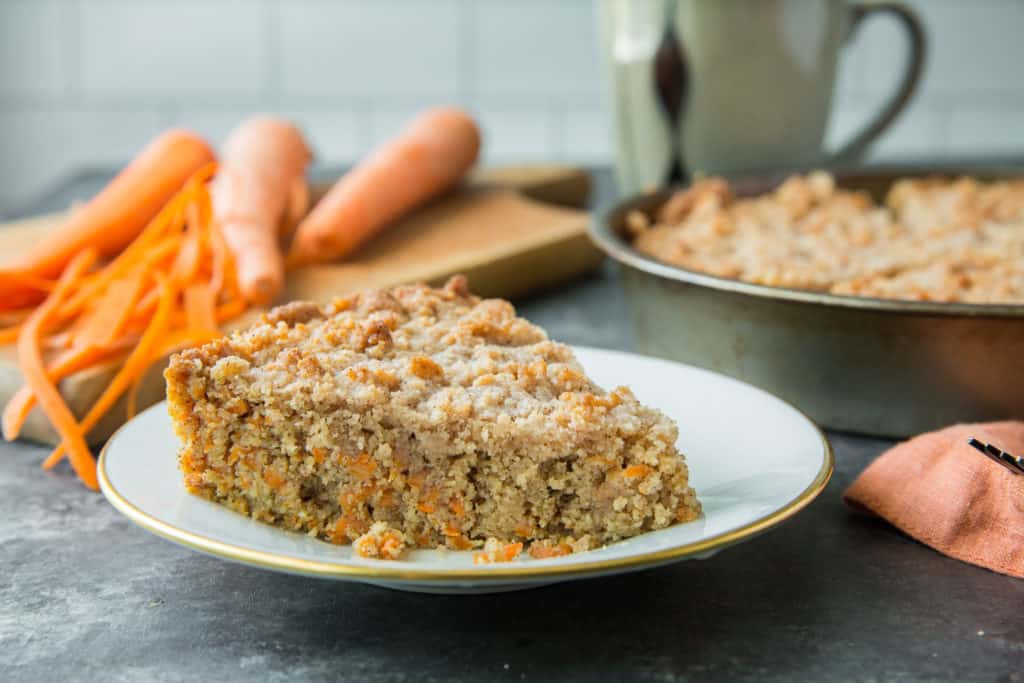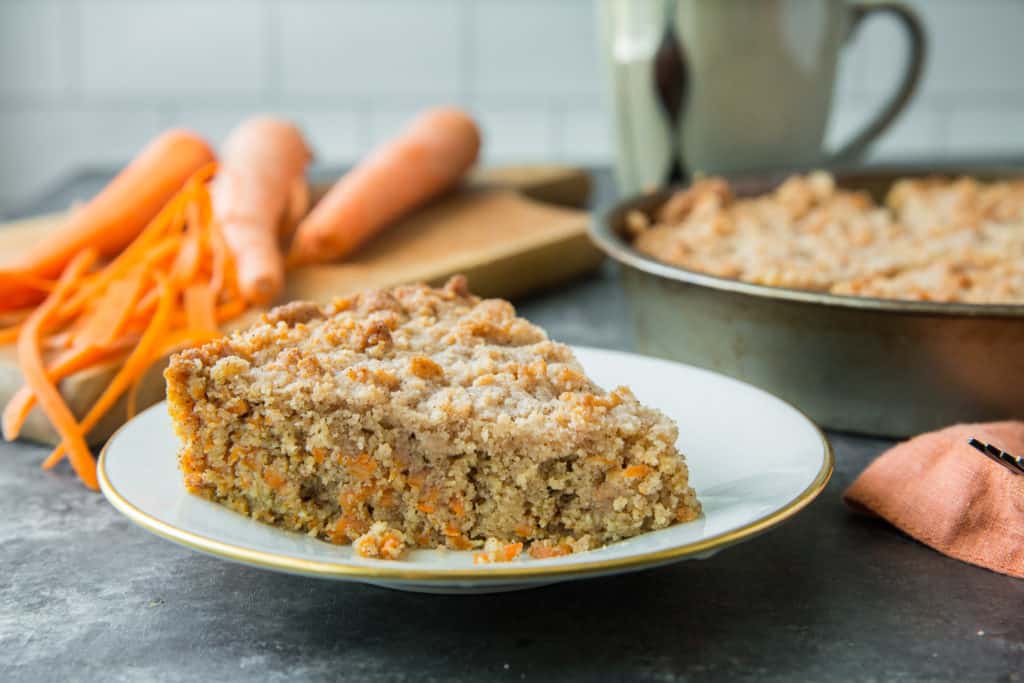 There are not a lot of foods that can fill a breakfast slot or a dessert slot, but coffee cake is one of those delightfully dual-specced treats. It's the perfect excuse to have something sweet and rich for breakfast, and it's the perfect dessert because it's just so sensible. With a mini muffin spin on the coffee cake, this gluten free recipe will make your favorites list, fast!
Having the right balance of almond flour to coconut flour for this type of cake mix is crucial to being able to get an enjoyable texture from the final product. The last thing you want from a coffee cake is to be dry, and falling apart as you try to enjoy it. This keto coffee cake recipe makes sure the cake comes out as moist and dense as the coffee cake you remember from the bakery in the old neighborhood.
While some of the ingredients include dairy products, you can opt for a dairy-free option by including coconut oil or grass-fed butter. You should also have the following ingredients as well: blanched almond flour, salt, baking powder, vanilla, unsweetened almond milk, baking powder, salt, and erythritol.
Easy Air Fryer Biscuits
Get the recipe: Easy Air Fryer Biscuits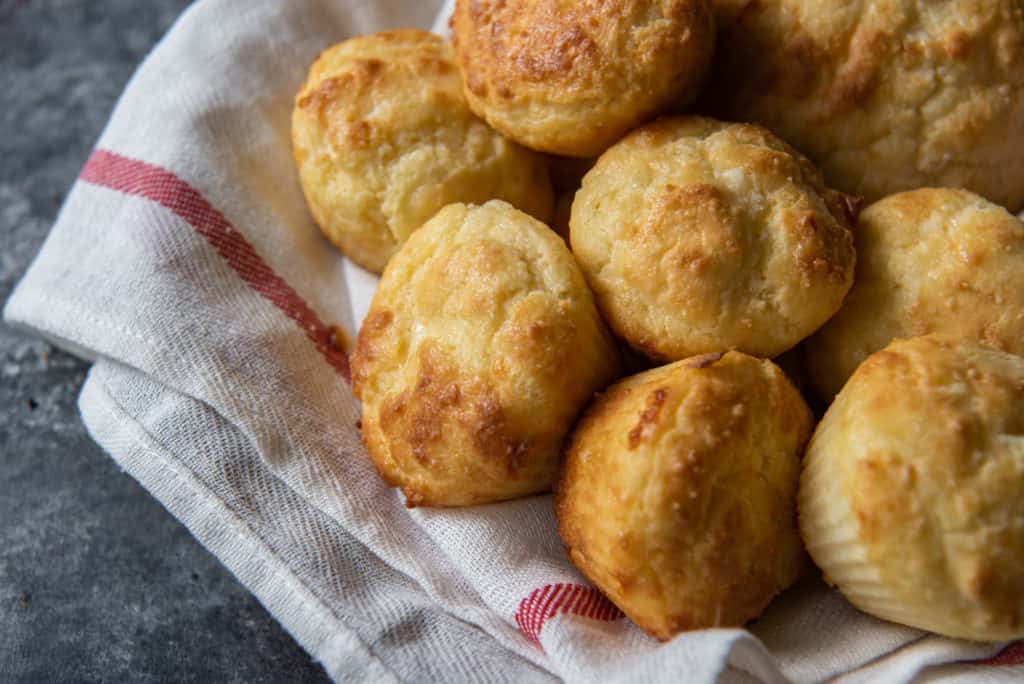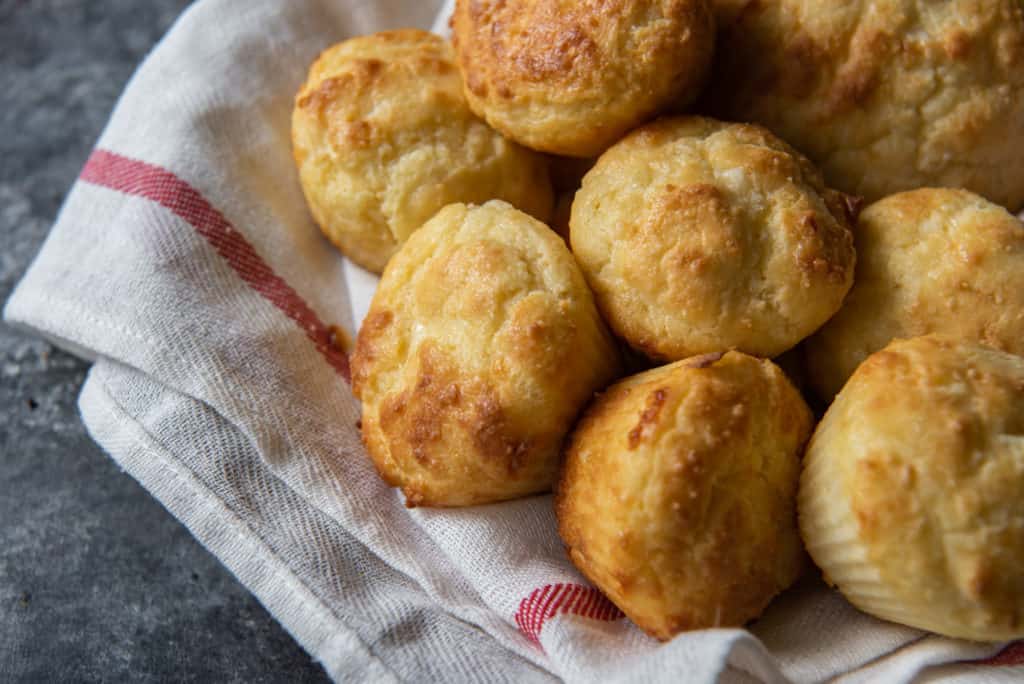 One of the hardest parts about sticking with a diet is missing all your old favorite foods. Some meals just aren't the same without a biscuit to catch all the crumbs and drippings from the rest of the meal. But moving to a keto diet doesn't mean you need to ditch those biscuits forever. Luckily there is a keto equivalent of nearly everything you might miss, and this is just about the best biscuit recipe you can find.
With the convenience of being able to make these in your air fryer, they are sure to become a regular in your dinner side dish rotation. If you do make them in your air fryer, be sure to lay some paper in the bottom for a quick and easy clean up. Use silicone molds or even cupcake pan liners for a more uniform and muffin-like biscuit.
Normally, biscuits call for all purpose flour. But instead of that, you'll obviously need almond flour. Plus, it's a bit fluffier when you bite into them. For added taste, shredded cheese to top them off will be your best bet here.
This is one of your side dish recipes that you must have whenever you're making a nice keto dinner. To make them very tasty, feel free to add a few fillers such as bacon and jalapenos. Who said you had to make almond flour biscuits taste so boring, anyway?
Keto Pie Crust
Get the recipe: Make an Easy Keto Pie Crust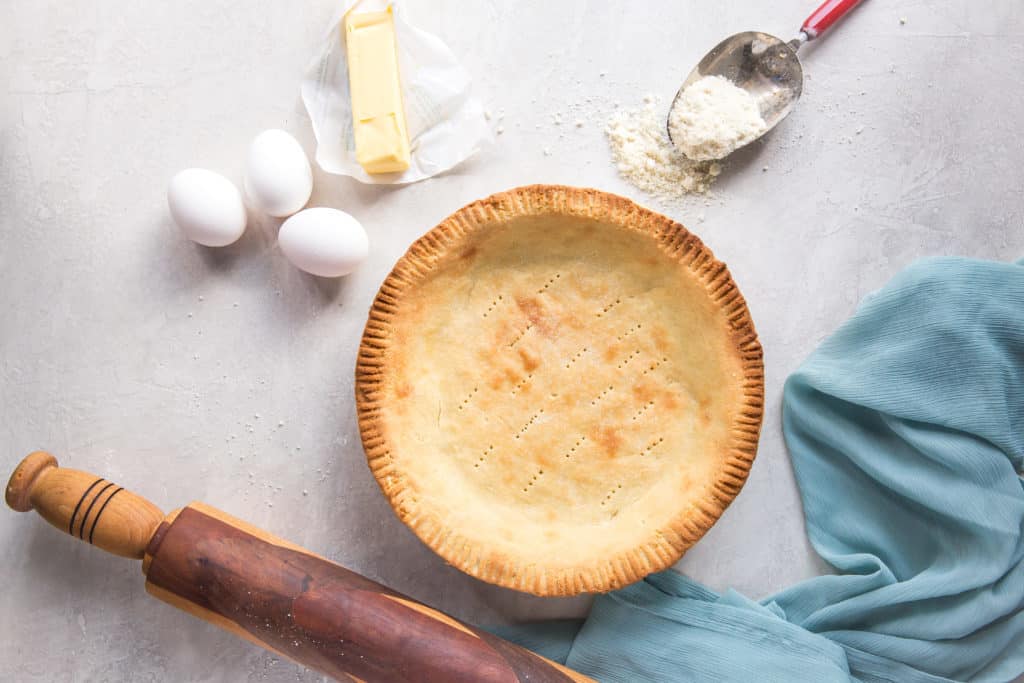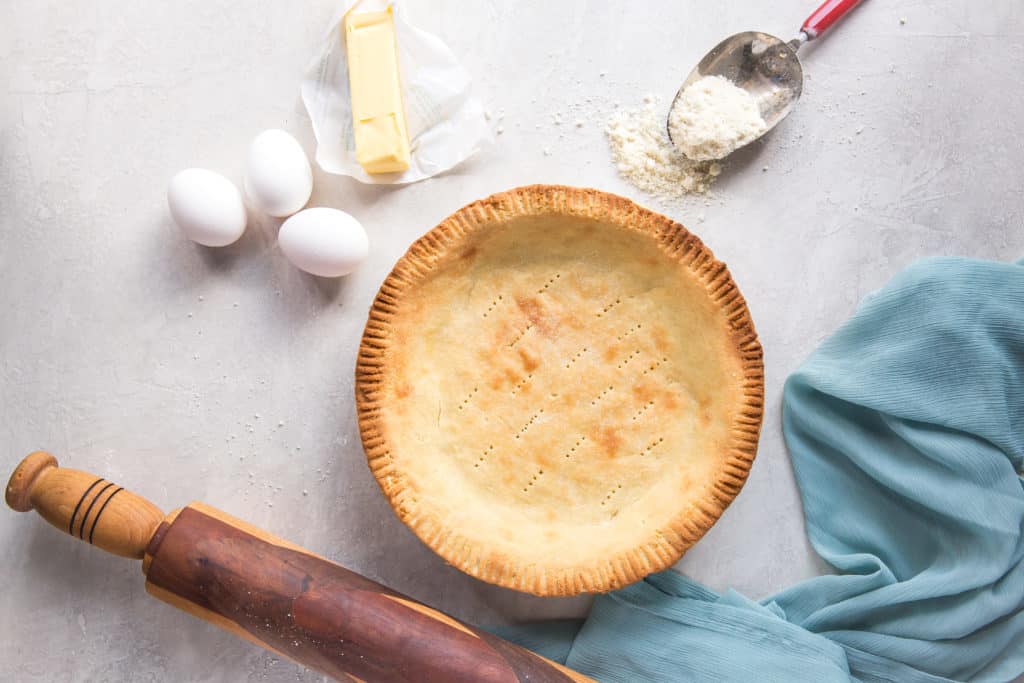 Whether you want to bake an apple pie or make a quiche, a gluten free crust is a must. Just because you aren't consuming many carbs these days, that doesn't mean you have to give up every dish you love. You can make this keto pie crust recipe sweet or savory, depending on the filling you use and the flavors you are going for. This makes it perfect for pot pies as well as an apple pie.
Almond flour and coconut flour are combined in this recipe to give it the perfect texture. Pie crust can be hard to make and work with if you are unfamiliar with it. As long as you are mindful of the temperature of your ingredients and the dough, you should have no problem making flaky, buttery, delicious pie crusts for all of your favorite pies.
Keto Biscotti
Get the recipe: Keto Biscotti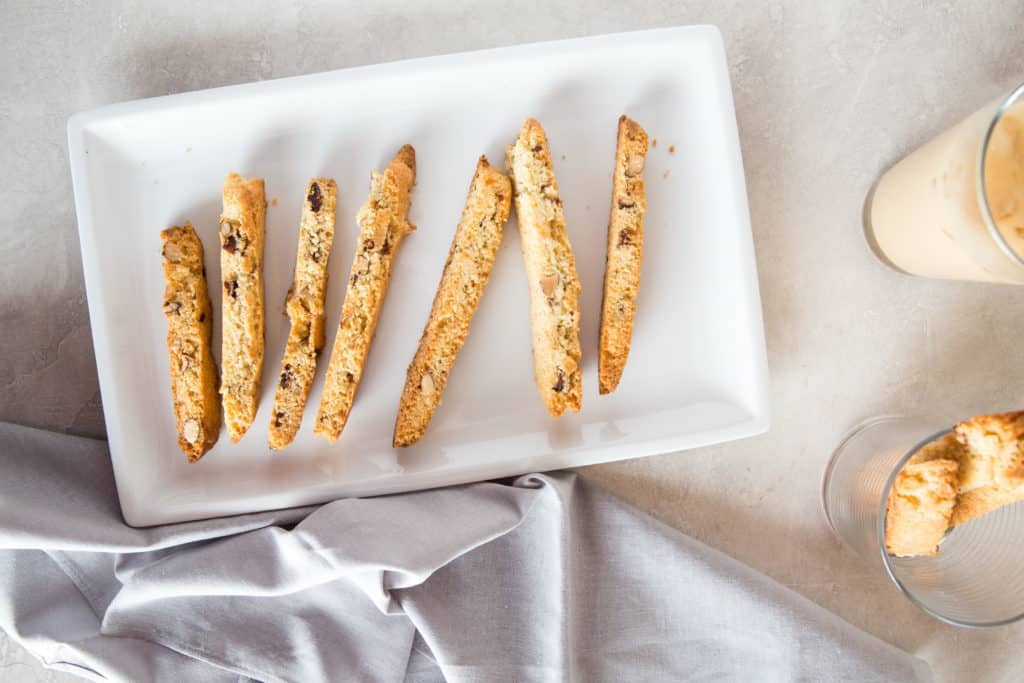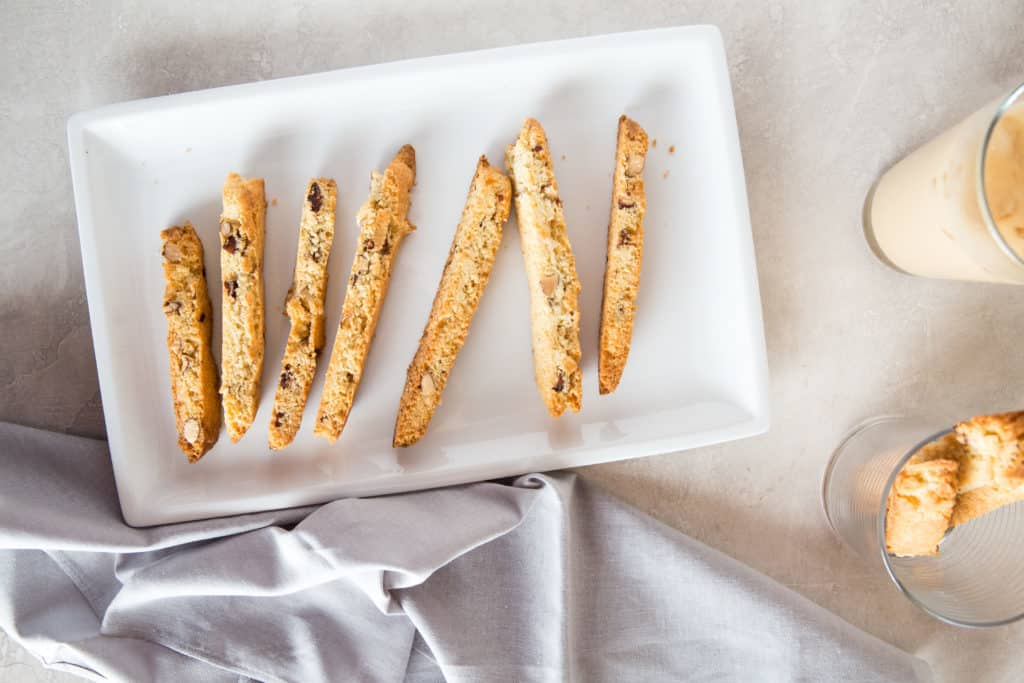 Sitting outside in the morning with a cup of coffee in hand and a biscotti on your plate is one of the best ways to start the day. Luckily, you don't have to pass on this if you decide to follow a keto diet. This keto biscotti is so close to the gluten-filled varieties you are used to that you wouldn't think that this biscotti isn't from an Italian bakery.
Biscotti is a Thanksgiving and Christmas staple in many families. You won't have to miss out on enjoying a biscotti with the rest of the family in the morning or after dinner. Almond flour is one of the best non-wheat flours for baking cookies. The almond flour gives the gluten free biscotti a fantastic flavor and texture, similar to the original recipes.
If you are looking for the perfect holiday almond flour recipe, this might be something worth trying out. They taste like a real biscotti and no one will know if it's keto.
Low Carb Pumpkin Bread
Get the recipe: Low Carb Pumpkin Bread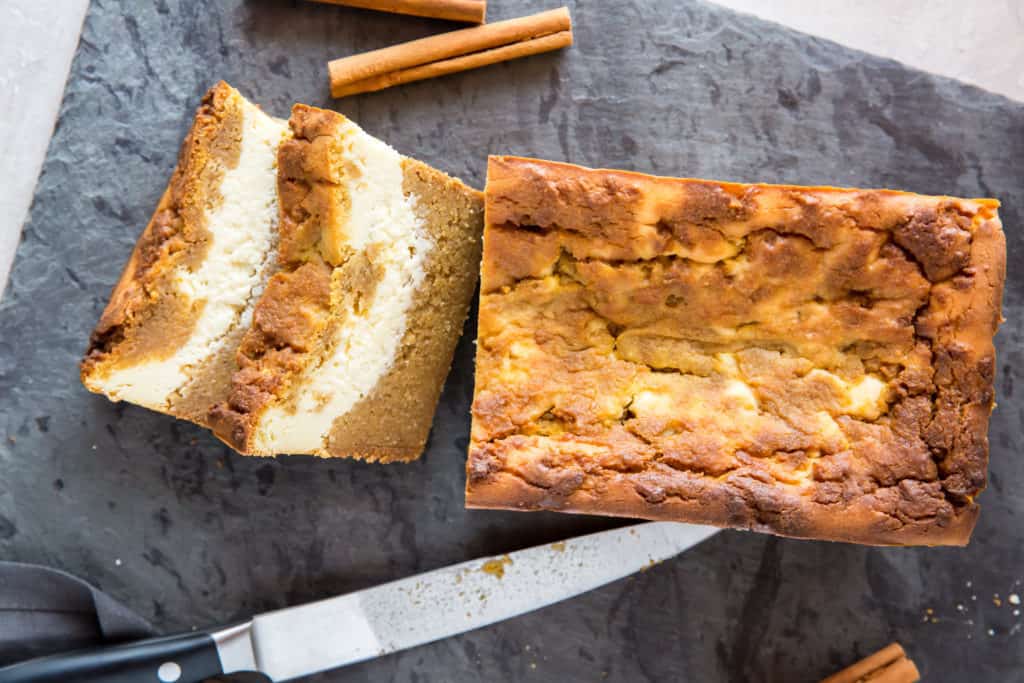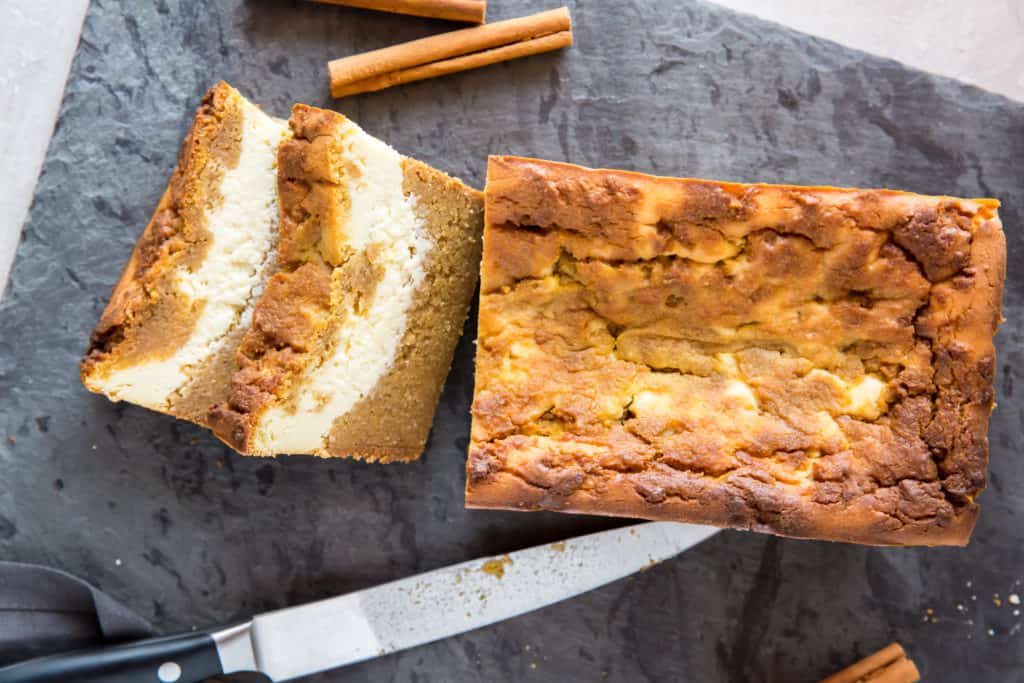 A fall classic, pumpkin bread can be found on holiday tables and in bakeries across the country. Diets during the holidays can be quite the challenge but when you've got a delicious keto pumpkin bread recipe on your side, you don't have to miss out on the flavors of the season.
This gluten free recipe combines the traditional flavor of pumpkin bread with a rich cheesecake layer in the middle to take it to the next level. If you're looking for a fall treat to take to a holiday party, pot luck, or just to have to share with your family at home, this pumpkin bread is sure to please.
If you're looking to make a pumpkin bread quite like this, you'll want to avoid all purpose flour for best results. That's because all purpose flour actually robs this bread of it's chewy fluff.
Low Carb Blueberry Muffins
Get the recipe: Low Carb Blueberry Muffins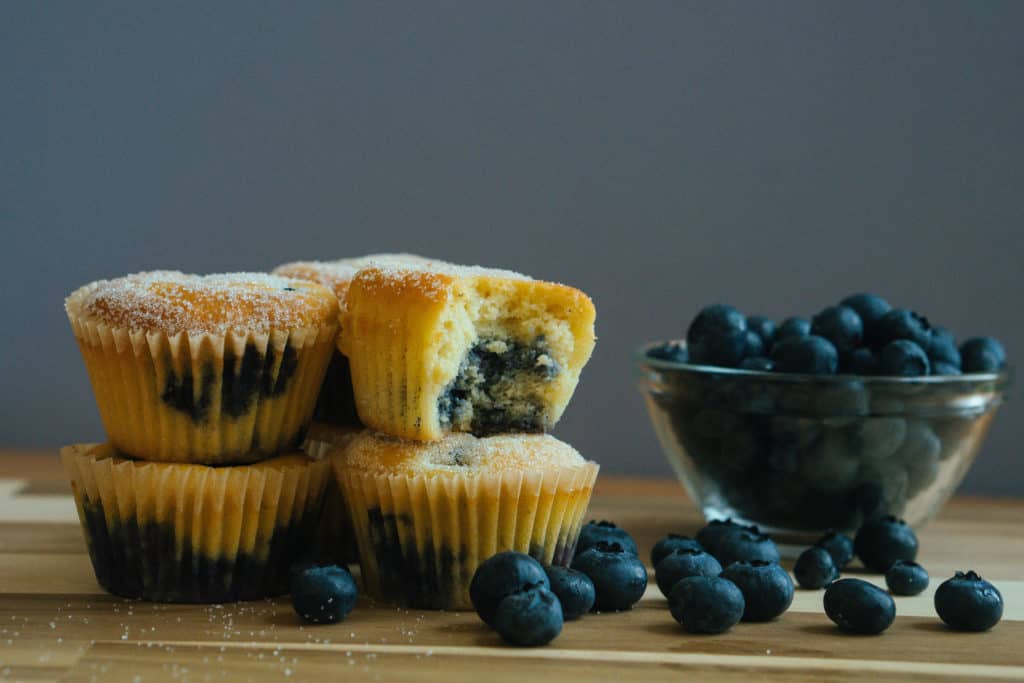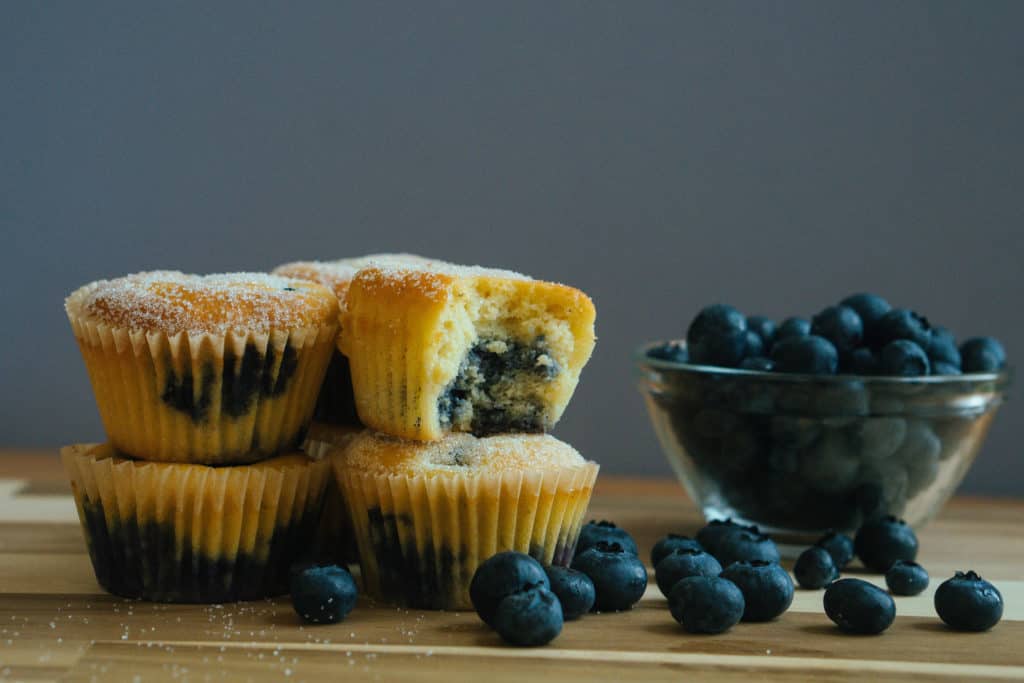 Whether you're a lover of the prepackaged blueberry muffins from the gas station or you prefer to purchase your baked goods from a bakery, blueberry muffins are a classic baked treat that are loved by many. Following a keto diet doesn't mean you have to skip your favorite sweets. These keto blueberry muffins are made with almond flour and are as close to the muffins at the bakery as you can get.
These light and fluffy gluten free muffins get their texture from very finely ground almond flour; the finer the better. You can even modify this recipe and recreate all types of muffin flavors, such as lemon poppy seed or cinnamon swirl. Served warm with a bit of butter alongside your favorite coffee or tea, these muffins make a great breakfast or dessert.
90 Second Bread
Get the recipe: Make Bread in 90 Seconds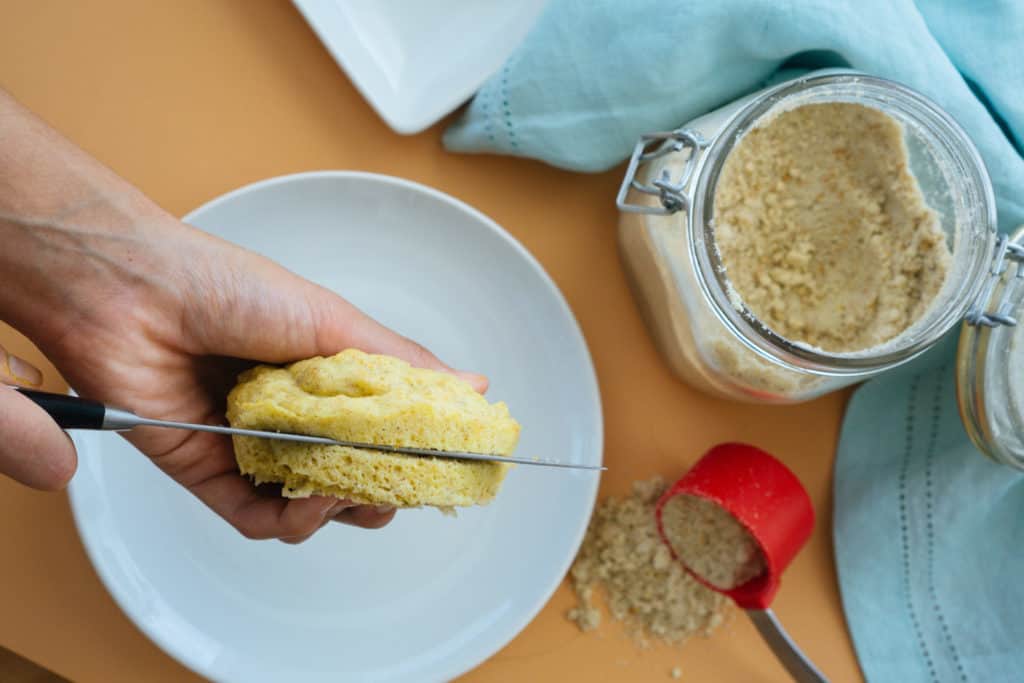 For many, the idea of taking on a low-carb diet seems impossible. Living with little to no bread is difficult for many people. Bread is cheap, filling, and can turn minimal ingredients into a meal. If you have tried other bread recipes and found that they are either too complicated or they don't have the bread-like texture that you're looking for, then this 90-second microwave mug bread may be the perfect recipe for you.
This recipe is for a large batch of the bread mix so you can keep a jar of it on hand for when a bread craving strikes. All you need to do is combine melted butter, the bread mix, and an egg in a mug and then microwave it for 70-80 seconds and you've got fresh gluten free bread that is ready for butter or your favorite sandwich fillings.
If you've made bread before, making it within 90 seconds or less will be a breeze. This is one of our favorite quick recipes that you can put together with ease.
Keto Chocolate Chip Cookies
Get the recipe: Keto Chocolate Chip Cookies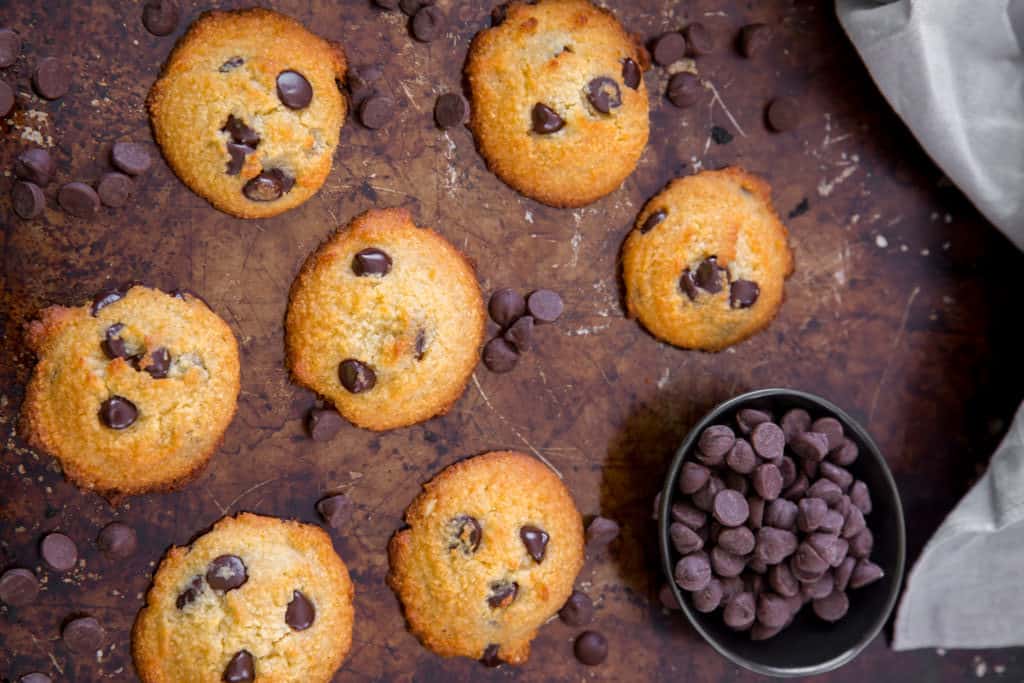 There's nothing better than a freshly baked chewy chocolate chip cookie. If you're looking for a satisfying dessert that is made with almond flour, brings back happy memories, try out these cookies. You may have noticed that most of the keto chocolate chip cookie recipes give you crispy cookies. If you prefer a chewier cookie, these are the cookies for you.
These gluten free cookies mix up quickly and bake in 15 minutes, the result being chewy chocolate chip cookies with crisp edges and lots of gooey melted chocolate. If you have a really strong sweet tooth and the idea of keto is unappealing, these cookies are going to be a game-changer.
These cookies will taste the same way grandma made them back when you were a kid. If you are willing to bake more of these over time, be sure to keep a bag of almond flour handy. When it comes to desserts, this almond flour recipe should definitely be included in your collection.
Keto Cornbread
Get the recipe: Keto Cornbread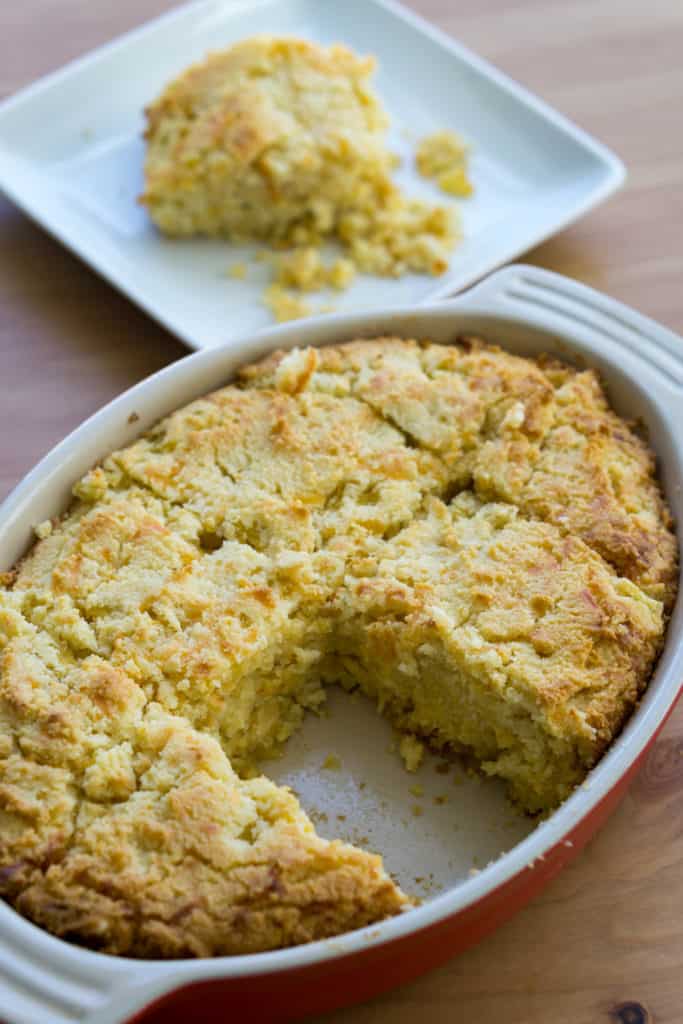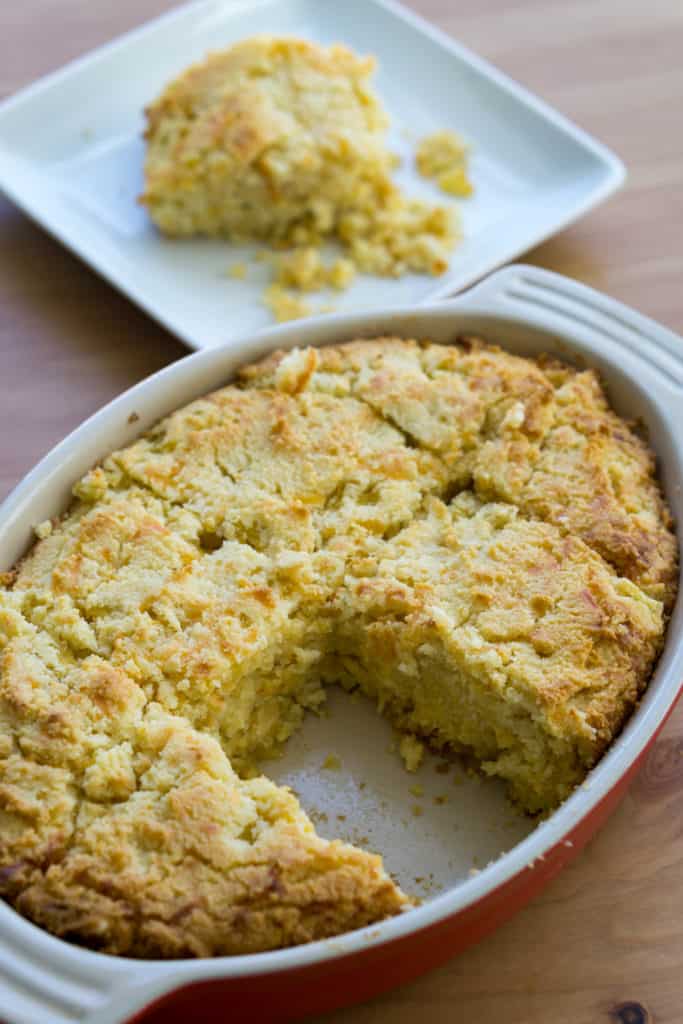 If you're looking for a hearty side to have with your favorite soup and chili recipes, this keto cornbread is a great choice. Finding a great recipe for cornbread that has the flavor and texture you're looking for but without the carbs can be a challenge, but this one is just as good as the real thing.
At just 7 grams of carbs per can, baby corn is the perfect alternative to sweet corn. It is low in carbs and tastes close enough to sweet corn that you'll forget you are eating low-carb cornbread and not the bread you grew up with. To make it even better, this recipe calls for chunks of cheddar cheese so you get tasty pockets of gooey melted cheese. You'll be able to eat a big hunk of cornbread with your chili without overdoing it on the carbs.
For the best results, make almond flour one of your must-have ingredients. It will be nice and fluffy with every bite. This will go great as a side dish. If you can make a keto chili, that and cornbread will be a match made in food heaven.
Keto Cookie Dough Fat Bombs
Get the recipe: Keto Cookie Dough Fat Bombs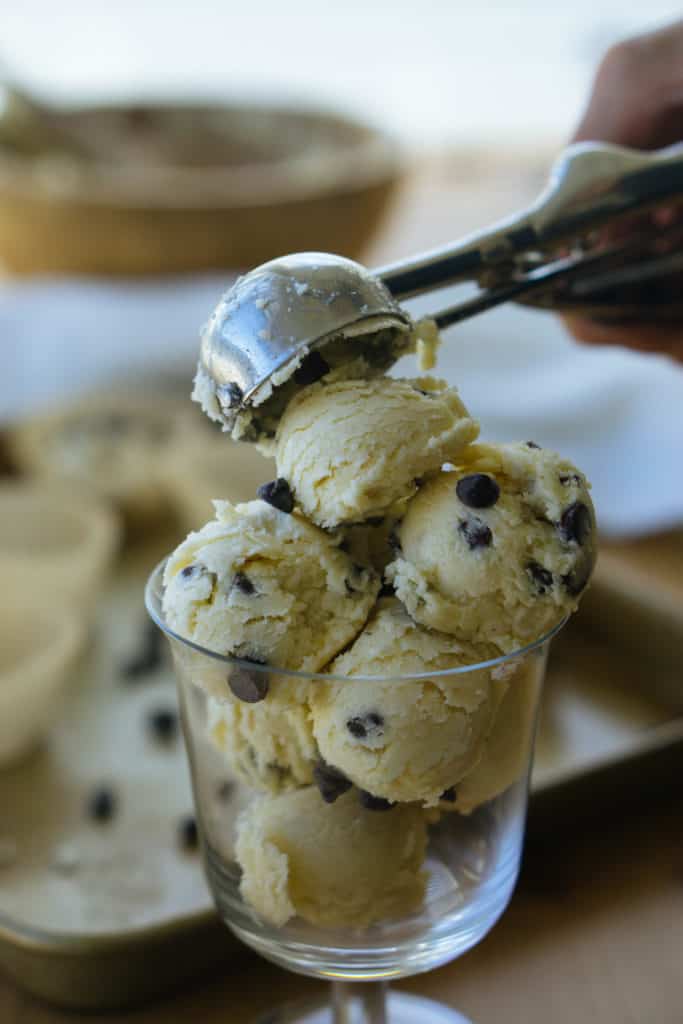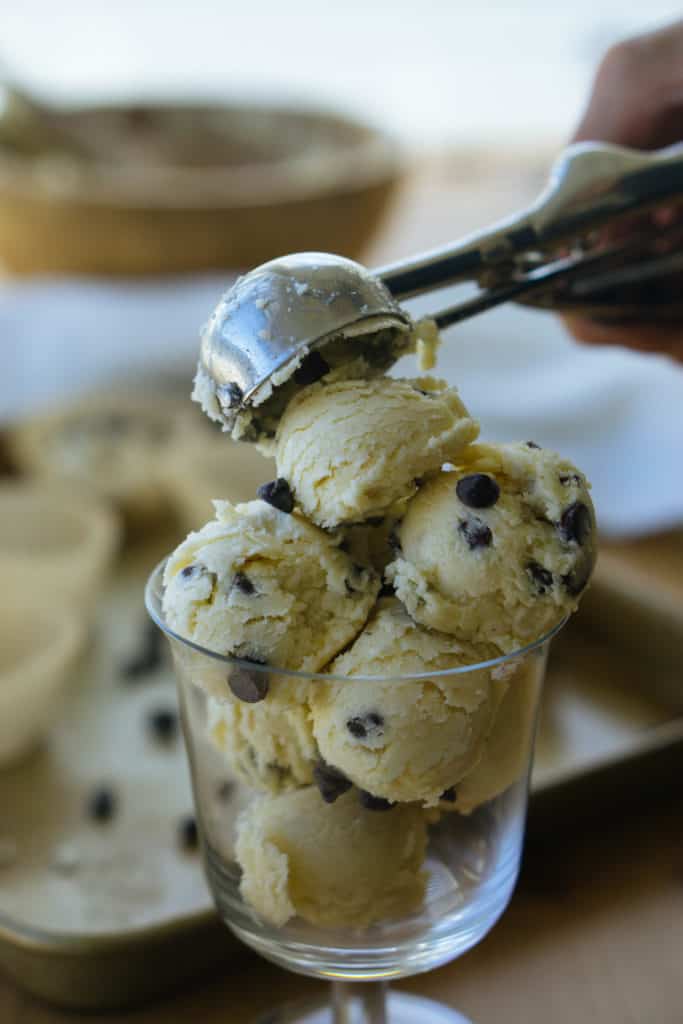 Cookie dough is one of the guilty pleasure snacks many people enjoy but unfortunately, it doesn't align with the keto lifestyle. If you have been craving cookie dough, then check out this recipe for cookie dough fat bombs. They are the perfect treat to satisfy that sweet tooth and supercharge your ketogenic cycle.
Made with keto-friendly chocolate chips and lots of butter and cream cheese, they almost have a cheesecake feel to them. Cookie dough fat bombs are a great gluten free treat to keep on hand for yourself or you can share them with your friends and family. People will wonder how you are allowed to each things like this and still be on a low-carb diet.
This almond flour recipe is bound to be one of the favorites for anyone who wants to eat a sweet snack without the guilt. Once you've made these, they will turn out fantastic. If you have just enough almond flour, you might wind up making another batch without thinking twice.
Popcorn Chicken
Get the recipe: Gluten Free Popcorn Chicken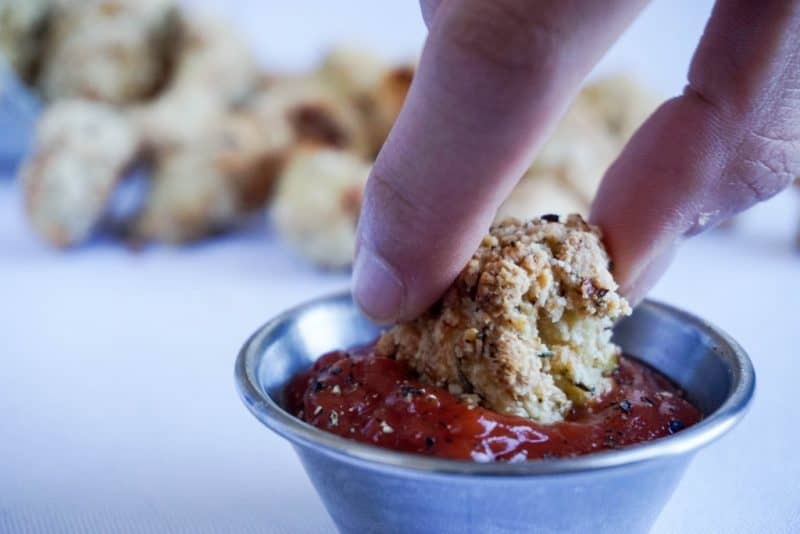 If you've found out you have a gluten sensitivity or you are trying to cut down on carbs, you're probably missing things like sweets and fried foods. This gluten free popcorn chicken recipe would be a fantastic addition to your go-to recipe stash.
You can use the breading to coat popcorn chicken, chicken strips, fried shrimp, mozzarella sticks, or anything else that you want to be crunchy on the outside. You can even use it on veggies or as a healthier coating for fish sticks for the kiddos.
Conclusion
Now that you have these almond flour recipes at your disposal, you can have quite a bit of fun in your kitchen. As long as you have plenty of almond flour or almond meal handy, the sky is pretty much the limit on what you can create. Never again will you have to worry about what's for breakfast, lunch, or dinner.
If you have some almond flour recipes that you want to share, leave a comment, name, and email below. There is nothing better than sharing the gift of cooking by providing almond flour recipes that you and your fellow food enthusiasts can't wait to try out. And as always, we thank you for sharing your recipes with us.
If you have yet to change the way you eat, make almond flour one of your go-to ingredients. You can do without the regular flour, the maple syrup, and regular sugar (and say hello to something like almond butter). Plus, you'd be shocked by how great these keto dishes taste. It will be as if you've made the real deal, but healthier.
Once you've tried one or some of these dishes, leave a comment and tell us whether or not you've enjoyed them.
Thanks for stopping by and we'll see you next time!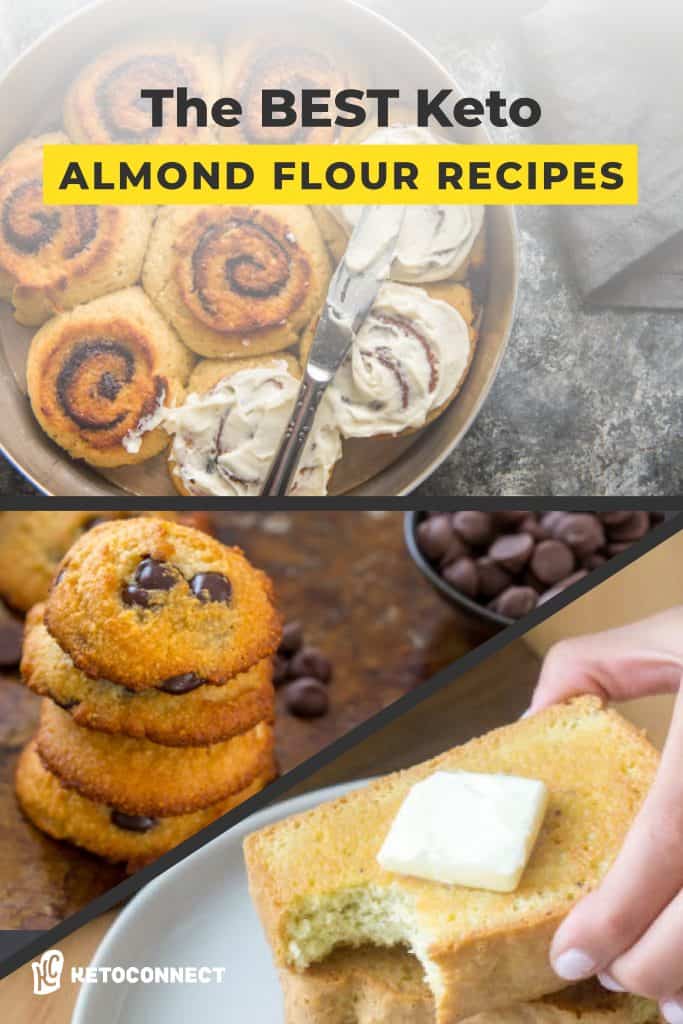 Written By