Two ingredients is all it takes to make these creamy, indulgent Keto Fat Bombs! Not only is the ingredient list extremely short, but so is the method of preparation. When all you need to do is heat and combine two ingredients, and then wait a couple hours for them to set, what's stopping you from making them right now?! Watch me walk you through the process with ease below!
Mini High Fat Keto Snacks!
If you aren't aware, Matthew and I are extremely loyal to Cookies and Cream Isopure Protein Powder, and we use it in many of our recipes, such as our Macro Cakes! What makes this our favorite fat bomb recipe is not only the use of this flavor, but also the creaminess it gives to the fat bombs. With the second ingredient being coconut oil, the fat content is through the roof making these the perfect mini, high fat keto snack! You can even take it to the next level by adding buttery and fatty macadamia nuts, like we did!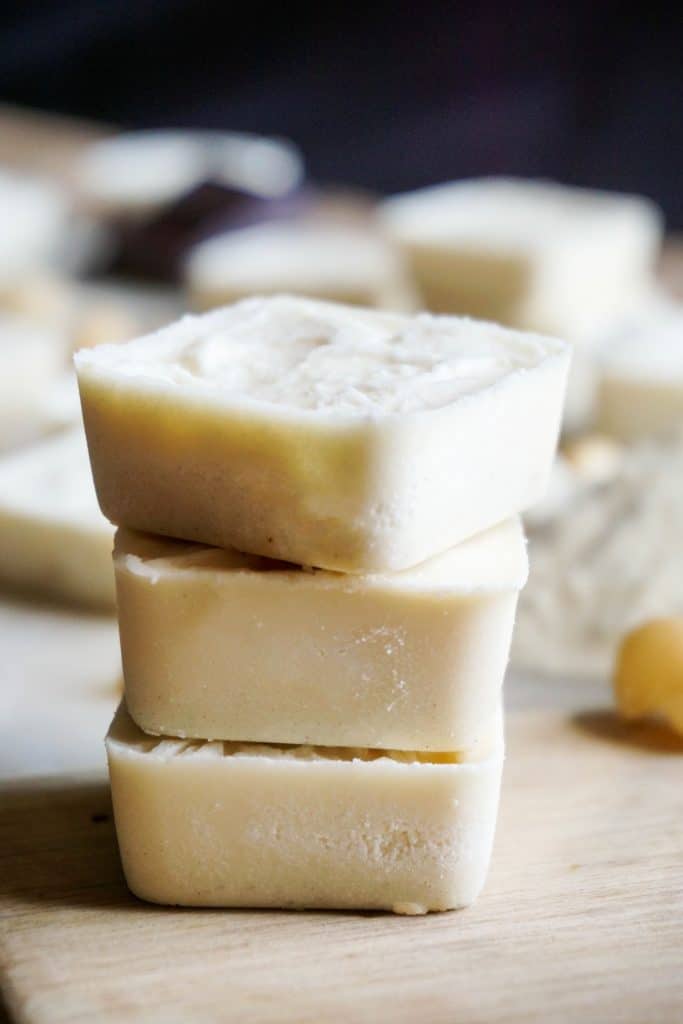 Easy Fat Bomb Recipes
If you're looking to up your fat intake and also enjoy a nice keto-friendly treat, fat bombs should be your choice of pleasure. And, this keto fat bomb recipe is the easiest one you're going to find! However, if protein powder doesn't sit well with you we have a couple of other easy fat bomb recipes you can try out, such as our Coconut Fat Bombs and Chocolate Peanut Butter Fat Bombs! If those don't do the trick, nothing will.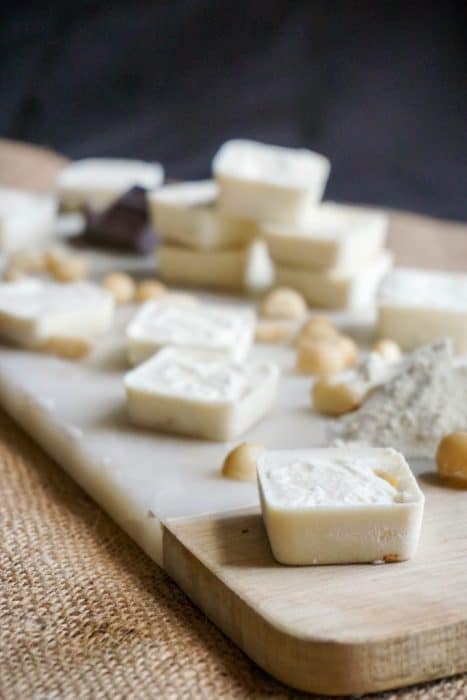 Keto Fat Bombs
When making these fat bombs, it is important to keep in mind that whatever protein powder you use will dictate the flavor. If you use unflavored protein powder they will lack all sweetness so you may want to use 5-10 drops of liquid stevia to sweeten them up a bit! If cookies and cream isn't your jam, we've also tried Isopure Colombian coffee, strawberry and toasted coconut, and all of those flavors would definitely taste incredible in these keto fat bombs!

Macadamia nuts are an optional third ingredient, however, nutrition does include the use of them. If you leave the macadamia nuts out of the fat bombs the nutrition will be lower in macros.​
Recipe can be quickly added to MyFitnessPal – Search "KetoConnect – Cookies and Cream Fat Bombs"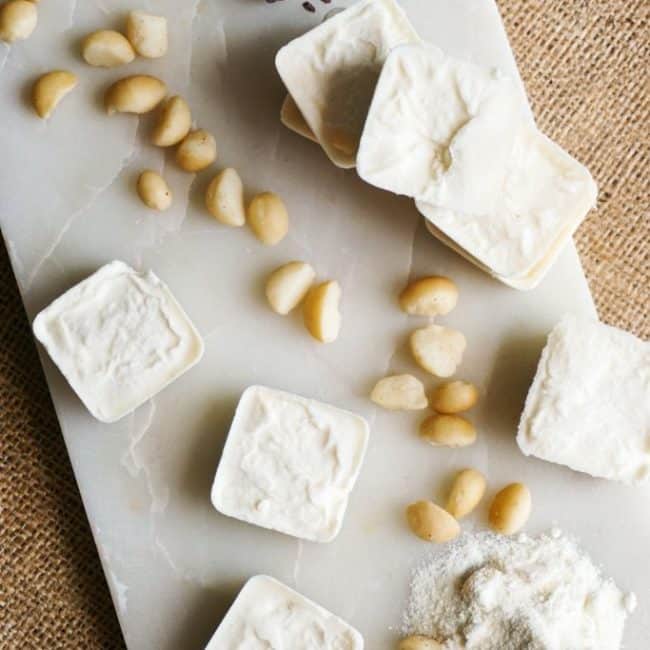 Keto Fat Bombs | Cookies and Cream!
Healthy high fat treats that make hitting your macros easier than ever.
Total Time 1 hour 10 minutes
Servings 10 fat bombs
Calories per serving 141kcal
Instructions:
Add the melted coconut oil, protein powder, and macadamia nuts to a blender.

Blend on high until everything is as combined as possible.

Pour into a silicone mold equally to make ten fat bombs. We poured about 80% of the way up for each fat bomb.

Optional: sprinkle the fat bombs with a little sea salt to amp up the flavor!

Put the fat bombs in the freezer and allow to set for at least 2 hours.

These can be stored in a ziplock bag in the freezer up to 2 months.
Nutrition Facts
Keto Fat Bombs | Cookies and Cream!
Amount Per Serving
Calories 141 Calories from Fat 117
% Daily Value*
Fat 13g20%
Carbohydrates 0.5g0%
Fiber 0.3g1%
Protein 5.3g11%
* Percent Daily Values are based on a 2000 calorie diet.