Our keto cheesecake fat bombs are a smooth and rich dessert option that will upgrade your low carb diet instantly.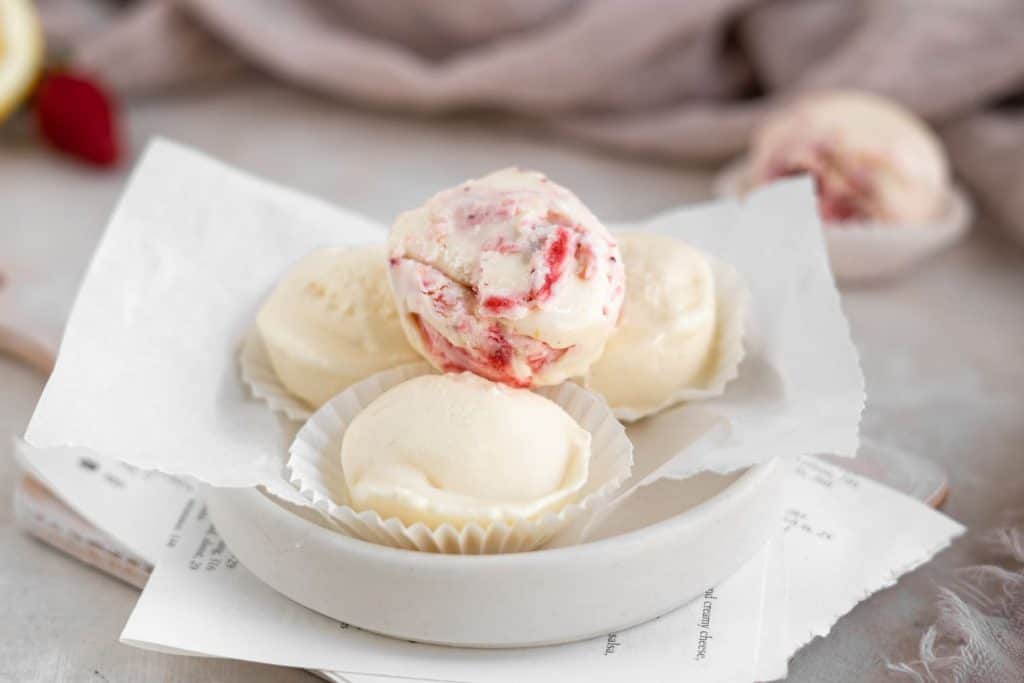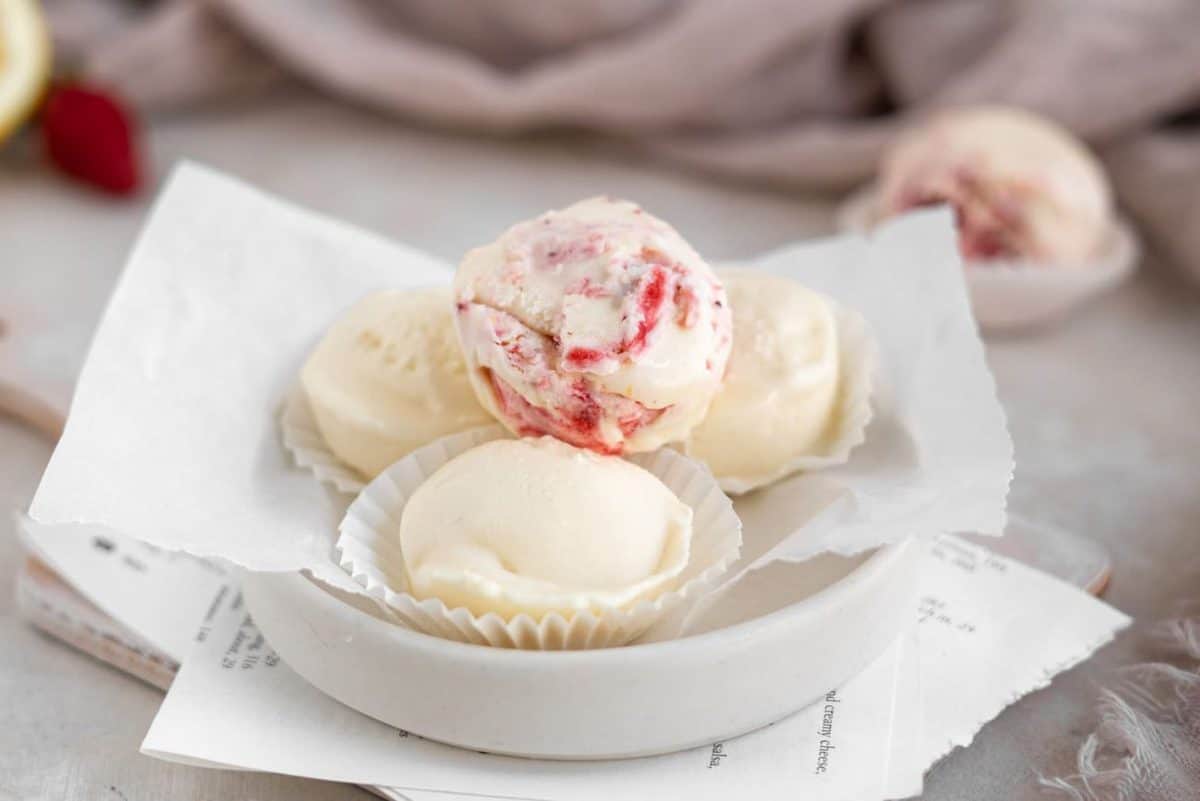 These tasty treats are easy to make and take just ten minutes of hands on time to prepare. If you've been thinking about how to get in more fat on your keto diet try fat bombs.
Cream cheese fat bomb recipes are perfect because they are high fat, but also neutral in flavor so you can add in whatever cheesecake mix-ins you like. We like to use strawberry and lemon to make bite size cheesecakes as a little something sweet, but the options are truly endless.
Do I Need Fat Bombs on Keto?
Keto fat bombs have become super popular in the last year, so popular in fact it pushed us to create our own Keto Fat Bomb Bible.
BUT, keto fat bombs are an additional fun food on the diet, not something you need. Anything that is mainly fat like butter and oils are technically "fat bombs". However, not many people can say they'd love to pop a tablespoon of butter straight in their mouth at the end of the night.
That's why we made these keto cheesecake fat bombs and why we continue to make keto fat bombs. They make getting in fat easy on a keto diet, something you might not be used to prioritizing on a standard American diet.
Fat bombs add a little something sweet for your sweet tooth to enjoy at the end of the night making your diet more sustainable. Plus the prep time and total time is normally minimal on fat bombs so the recipes are super convenient.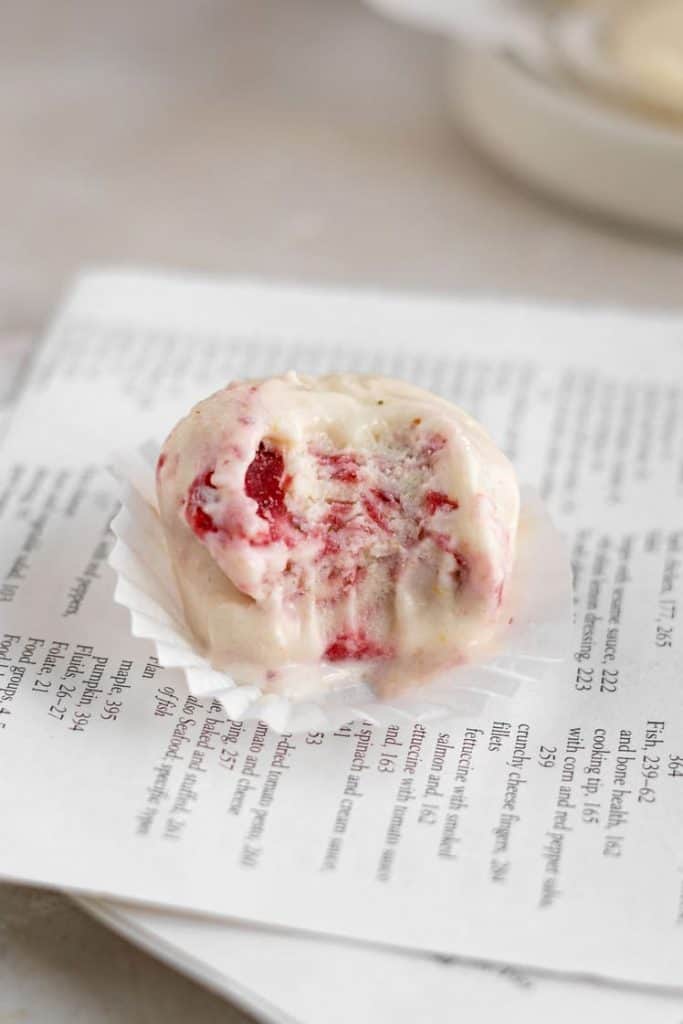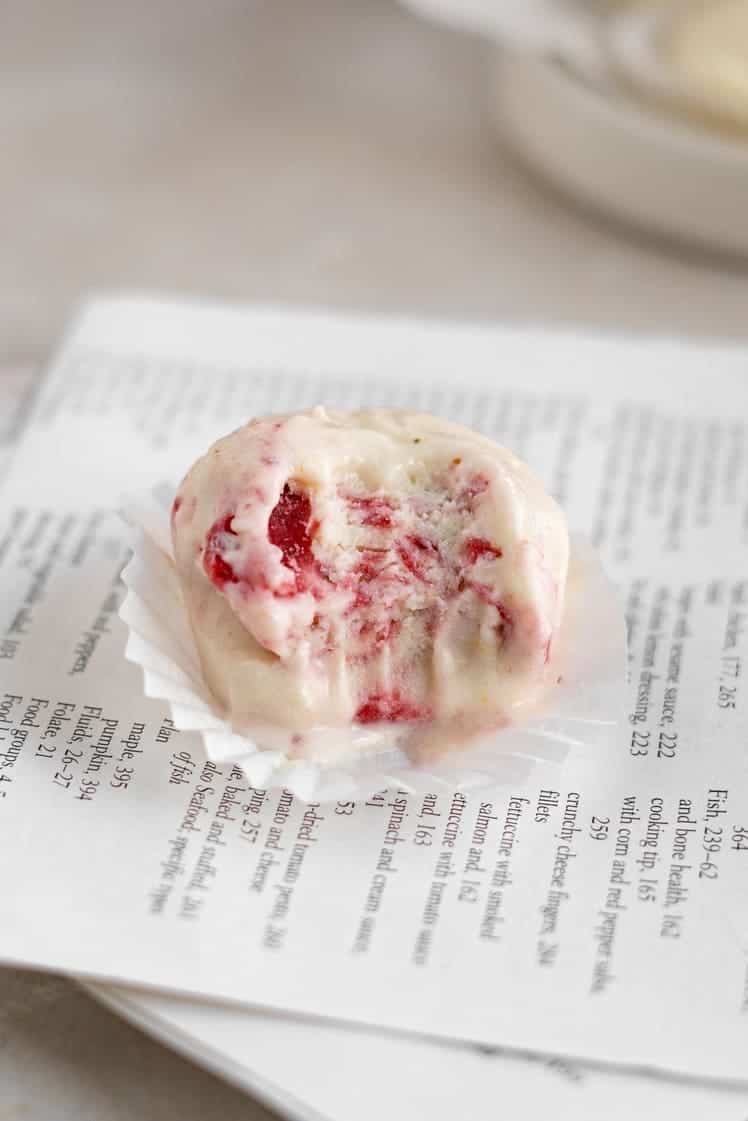 Is Cream Cheese Keto?
Almost every single cream cheese is keto. Brands will vary on carb count, but all and all cream cheeses should only have 1-2 net carbs per serving.
If you are unsure of which cream cheese to buy, put on your investigator glasses and flip over to the nutrition label.
First check the sugars. If there are a few grams of sugar you'll probably want to put that pack back as sugar factors into the carb count. Next check the total carbs, we usually look for under two grams of carbs per serving.
Finally, this isn't needed but definitely helps weed out low quality brands if you're interested in food quality. Try to find cream cheese with high quality dairy such as organic and hormone free. Then check the ingredients and look for any unsavory ingredients like carageenen, a gut harming seaweed emulsifier.
Powdered vs. Granular Sweetener
In this recipe we chose to use a low carb sweetener that was powdered, also known as confectioners style. This is because a powdered sweetener is much more likely to evenly mix and distribute into the cheesecake fat bombs batter. If you don't have, or don't want to buy powdered erythritol there is another option. Make cheesecake fat bombs with granular erythritol that you have pulsed in a coffee grinder to make a powder.
The Best Keto Sweeteners
Not sure which keto sweetener to use for your cheesecake fat bombs? We've got you covered with a list of our favorite sweetener options to make the best cheesecake fat bombs ever!
For the sweetener itself we chose powdered erythritol. We find erythritol to do a good job sweetening this recipe alone without anything else added. If you don't like it or have liquid stevia you can use that instead. Monk fruit is also another great option. Just check to make sure your sugar free hot chocolate recipe has the right sweetness ratios.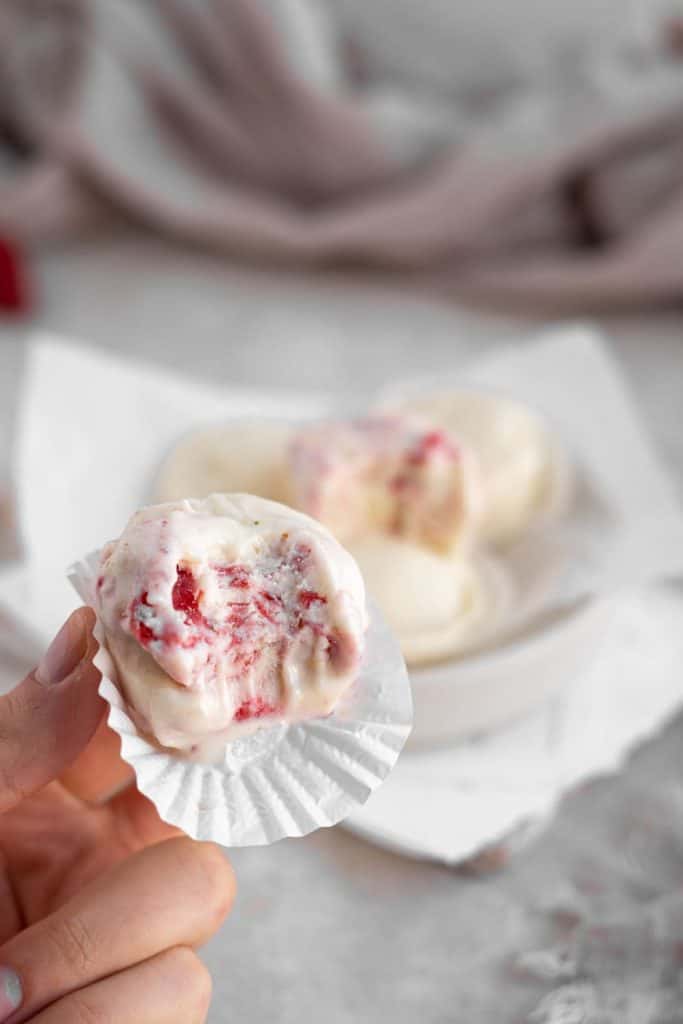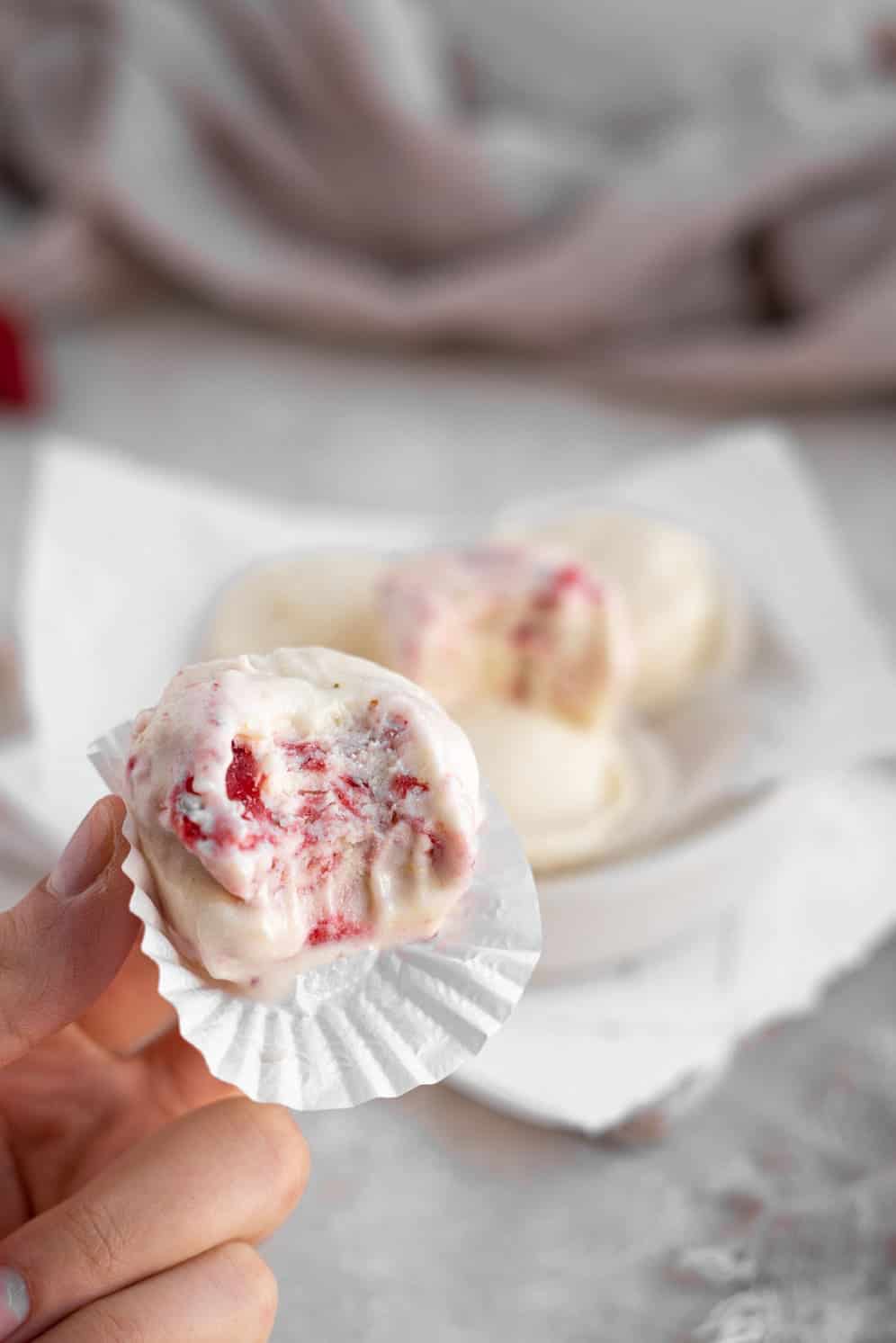 How to Flavor Keto Cheesecake Fat Bombs
Not sure how to spice up these tasty keto fat bombs? Try a few of these yummy combinations to make your perfect treat.
Fruit
We used two tablespoons of strawberries that we blended and then mixed into the batter with lemon zest. Some other great fruit options are:
Key Limes– 2 tbsp of lime juice and 1/4 tsp lime zest make great additions for a key lime pie style cheesecake.
Blueberry Lemon Cheesecakes– Blueberry lemon keto cheesecake fat bombs are made the same way as our strawberry variety. Except, rather than using 2 tbsp of blended strawberries, you'll need 2 tbsp of blended blueberries.
Raspberry– Raspberry similar to strawberry is a cheesecake classic.
Fruit is a lovely refreshing combo for rich cream cheese based cheesecake fat bombs. By picking the right fruit you can keep these low carb cheesecake fat bombs keto while still maintaining low levels of sugar.
If you are still looking for other options, check out this Mixed Berry Keto Jelly Recipe that can be a great addition to your cheesecake fat bombs. We promise!
Nuts and Nut Butters
If these low carb cheesecake fat bombs weren't already fancy, they're about to get fancier. Crushed nuts or swirled in nut butters make the perfect edition to this easy keto fat bombs recipe. Try nut products like:
Peanut butter
Almond Butter (extra good with chocolate too)
Crushed Walnuts
Crushed Peanuts
Chopped Pecans and Keto Chocolate Chips
If you are allergic to nuts fear not as this easy keto cheesecake fat bombs recipe has tons of other variations. If you do like that creamy vibe, feel free to try a nut free seed butter like sunflower seed butter. We promise these will still be the best keto cheesecake fat bombs you've ever had!
Chocolate
Any kind of chocolate is always going to be a great edition to a rich cheesecake base. Some ideas include:
Chocolate Ribbons– Melt low carb chocolate and a bit of coconut oil together in a glass measuring cup. Pour about a teaspoon on the top of each keto cheesecake fat bomb inside it's mold. Use a toothpick to swirl the chocolate and make ribbons.
Chocolate Chunks– Low carb chocolate chips or chunks make a great surprise throughout your keto cheesecake fat bomb. To get extra fancy try salted caramel style keto chocolate chips for extra sweetness.
Cocoa Powder– Make your Cheesecake keto fat bombs 100% chocolate by adding 2-3 tbsp of unsweetened low carb cocoa powder into the mix.
Chocolate is the perfect dessert any time of the week so don't second guess yourself when adding it to these delicious keto cheesecake fat bombs. If anything go extra with the chocolate because it will keep the cheesecake fat bombs keto and delicious!
How to Make Gluten Free Keto Cheesecake Fat Bombs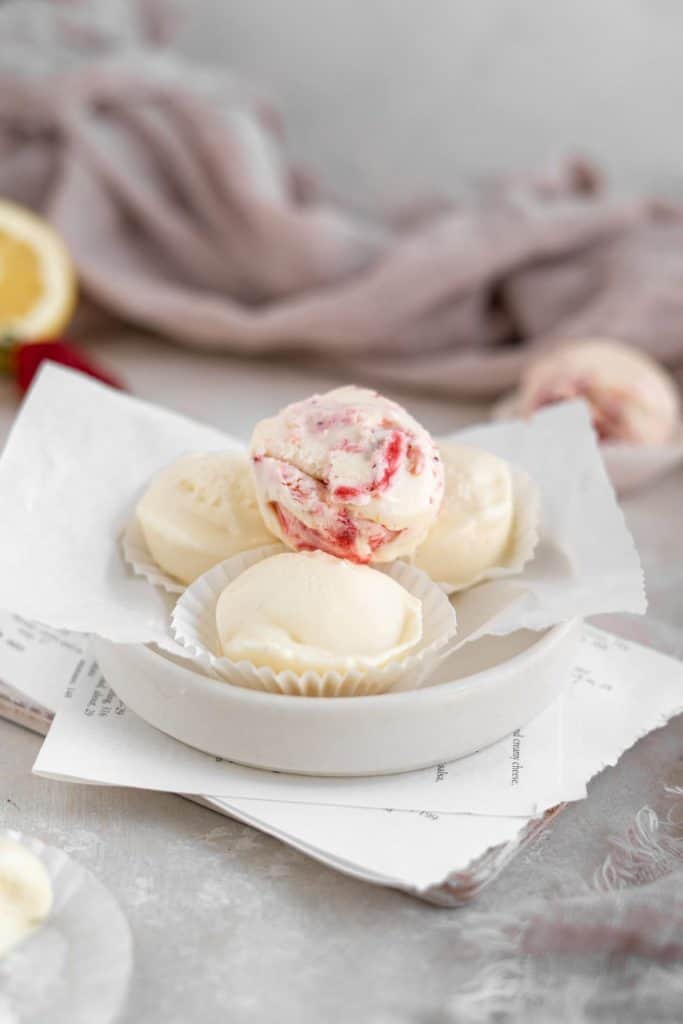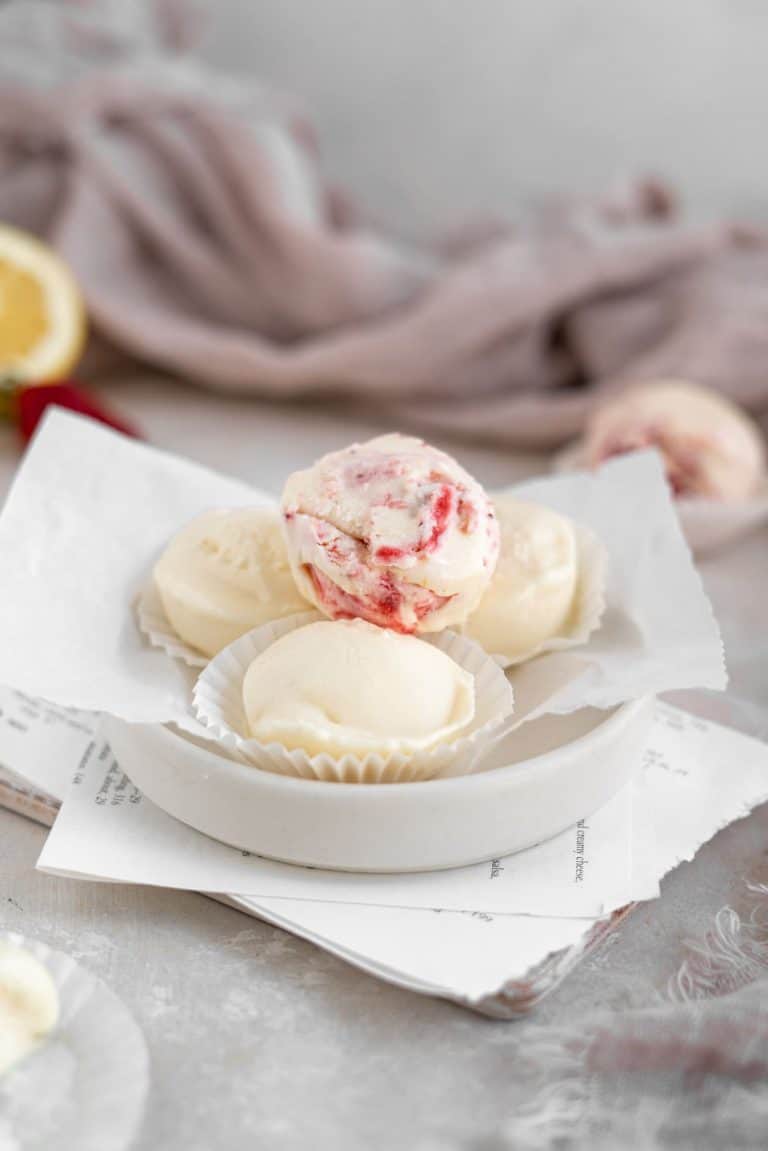 Fat bombs are the best low carb treat and these cheesecake fat bombs are the perfect way to end off your night without using up more than 1 gram of carbs.
Ingredients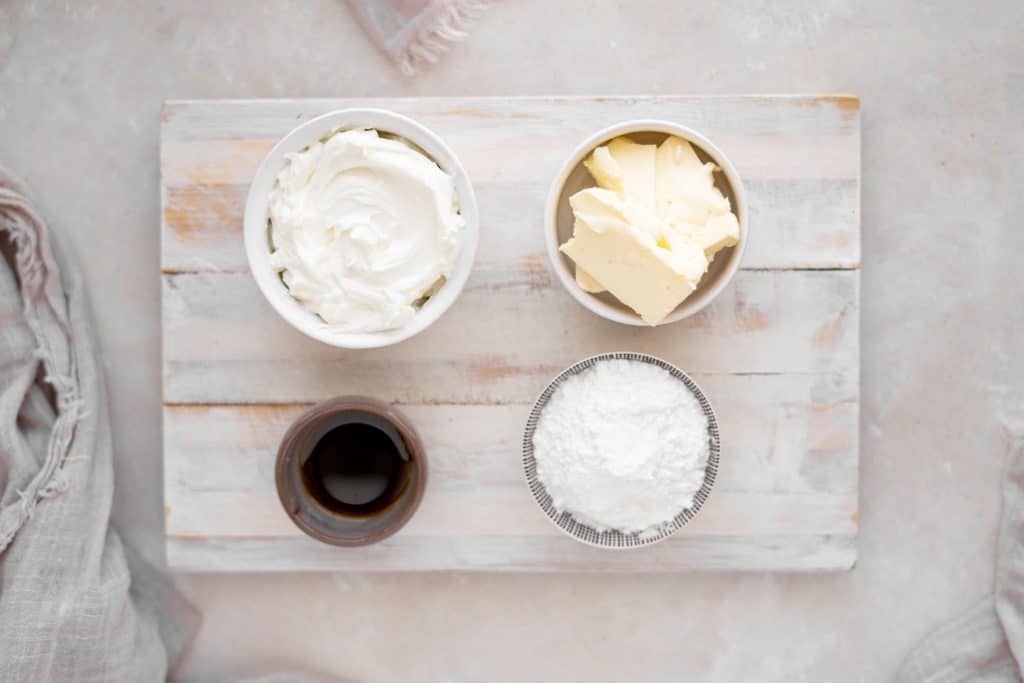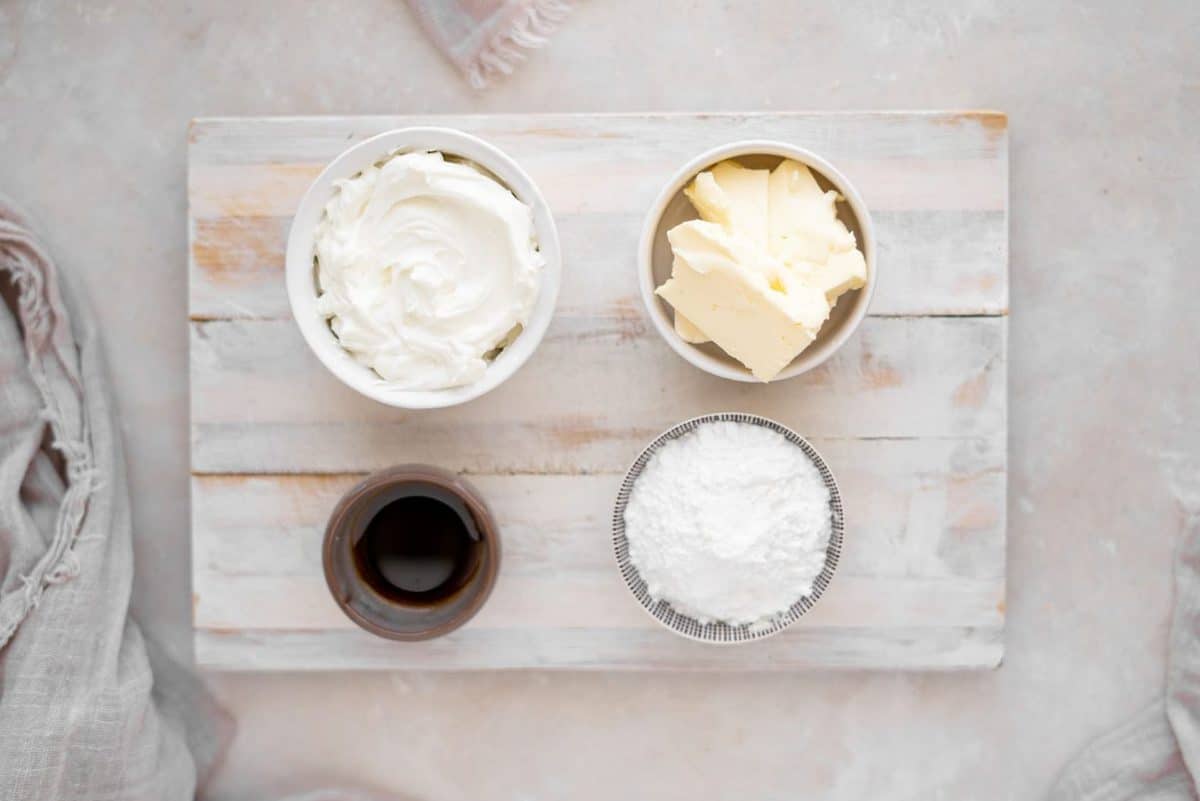 To make these cream cheese fat bombs you will need full fat cream cheese at room temperature for easy mixing.
Then you will need butter and heavy whipping cream to mix with your fat bombs base. Next you'll need vanilla extract plus whatever your favorite mix-ins are. Finally you will need powdered erythritol not granular to avoid a grainy batter.
Making Cheesecake Fat Bombs
To make your cheesecake keto fat bombs start by mixing your cream cheese and butter in a large bowl.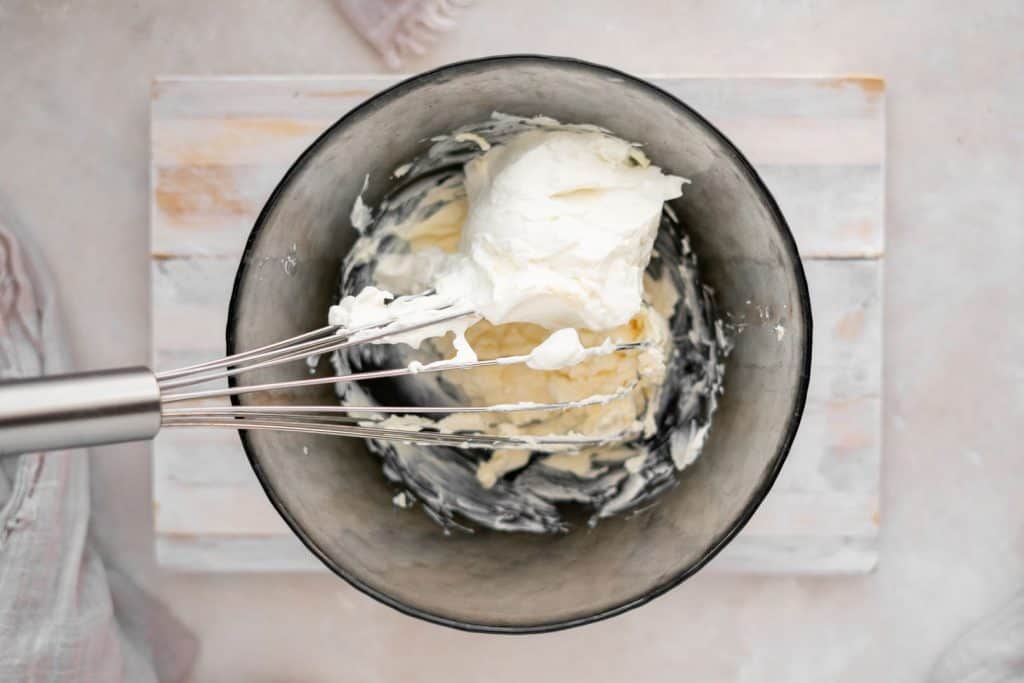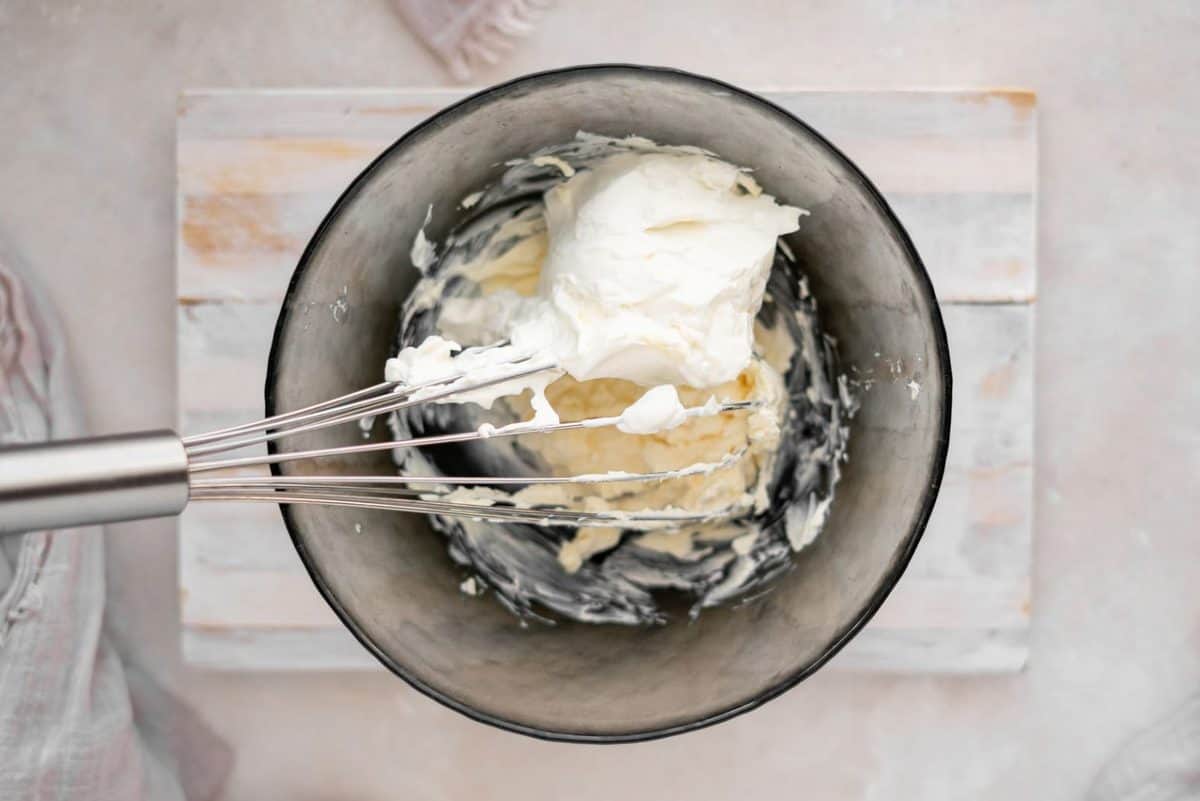 Then using a hand mixer whip your heavy cream until light and fluffy. There should be no remaining clumps. Now add erythritol and vanilla extract whisking until combined.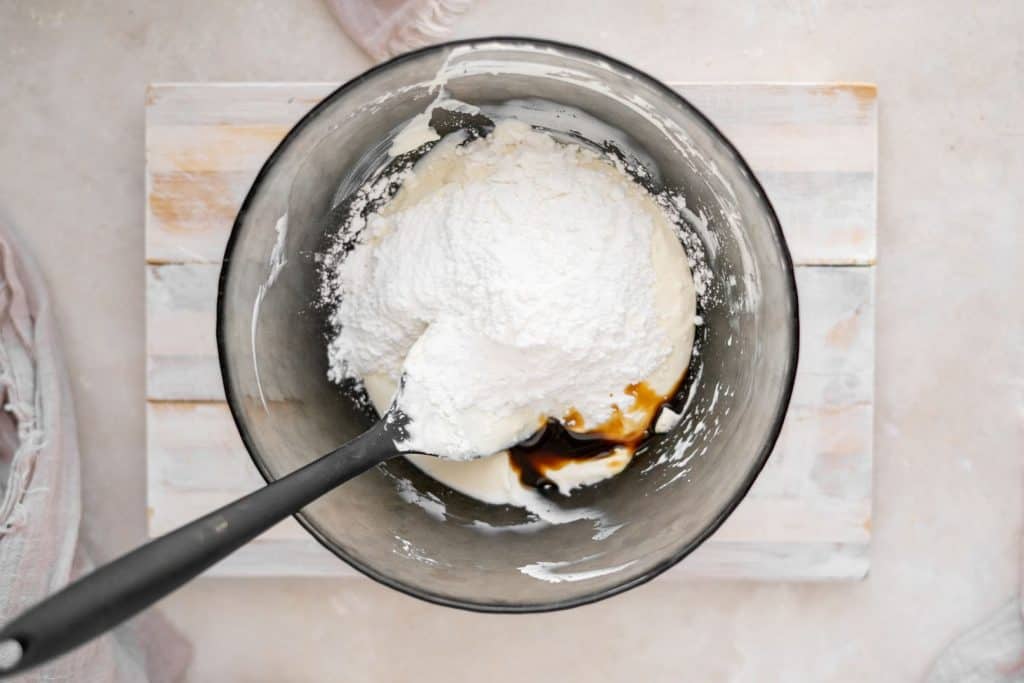 This base mixture can be used to make your low carb cheesecake fat bombs keto, or you can add to the fat bombs recipe now to fit your ketogenic diet. We used 2 tbsp of blended strawberries and some lemon zest folded in.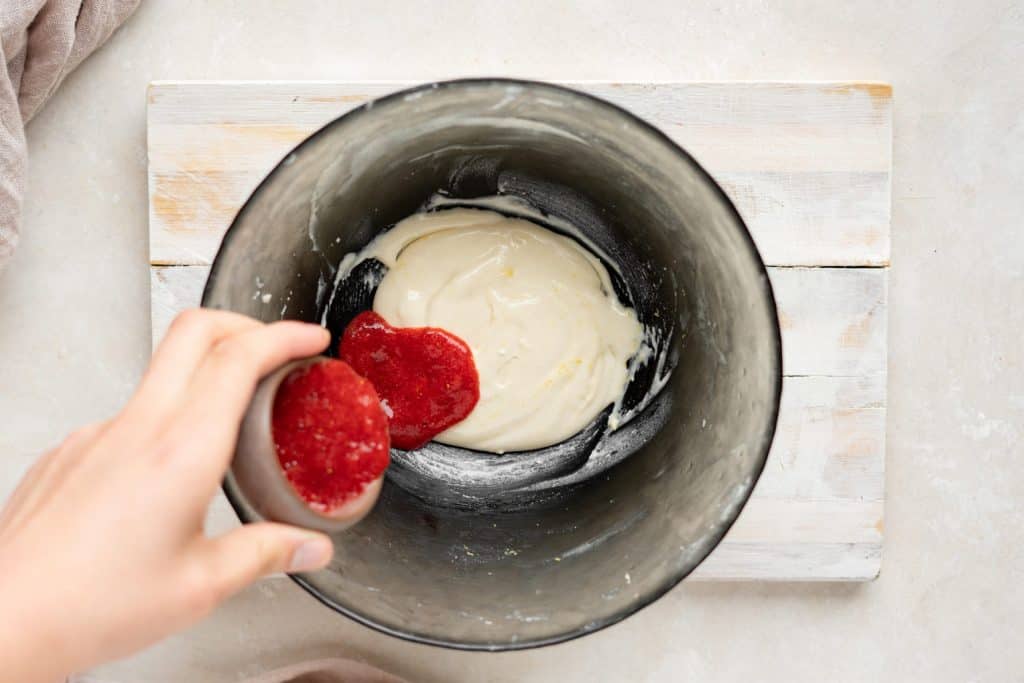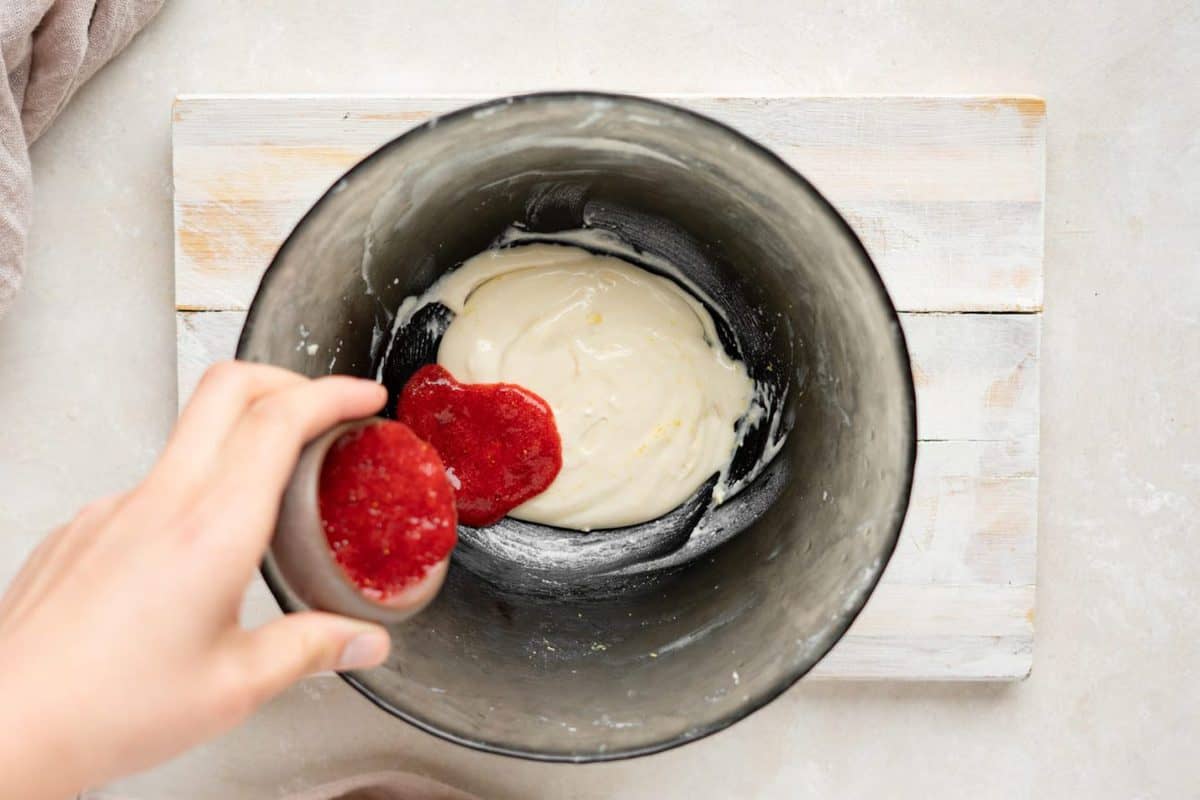 Mix the strawberries or your mix-in of choice to form ribbons.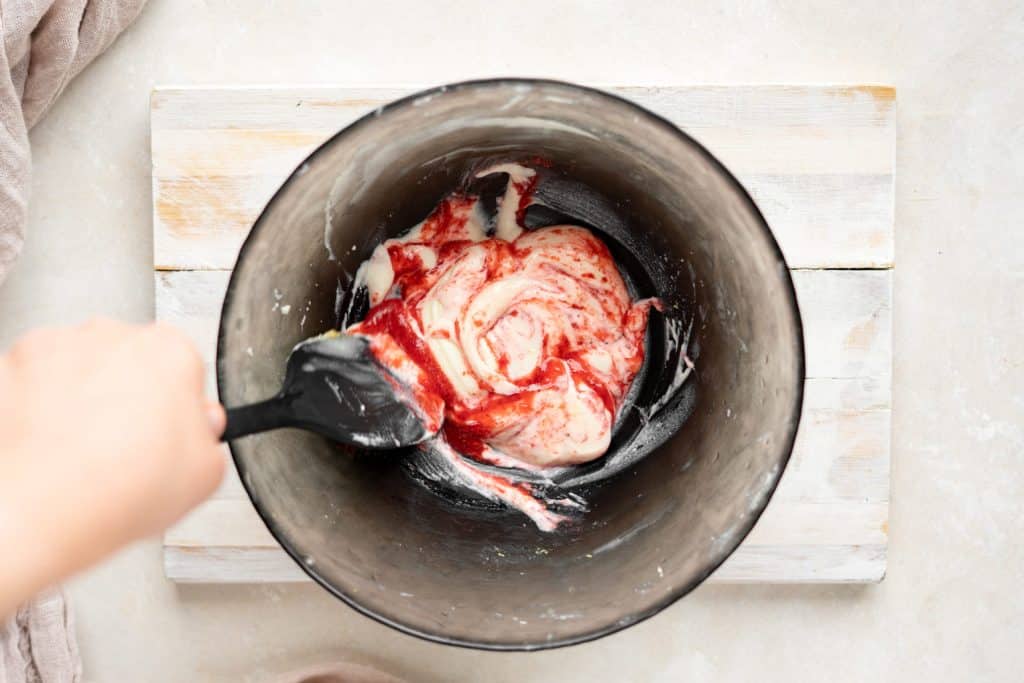 Freeze the mixture for 30 minutes to allow it to firm up. Then once firm use a cookie scoop to make this sugar free keto dessert perfect mini cupcake servings in the shape of balls. Place the balls into a silicon cupcake pan or mini cupcake pan.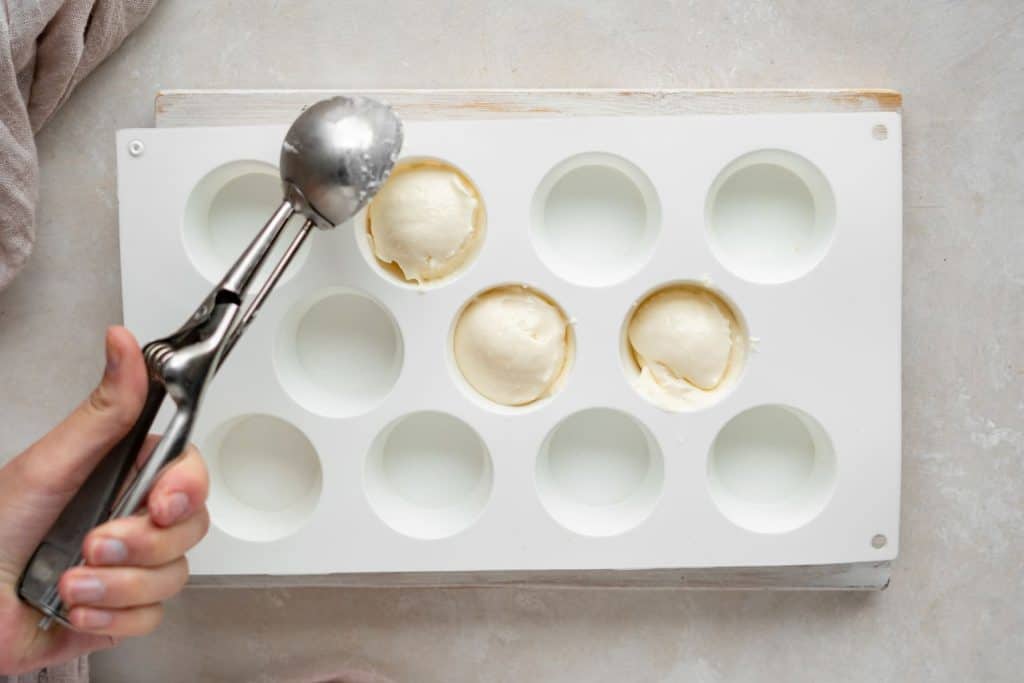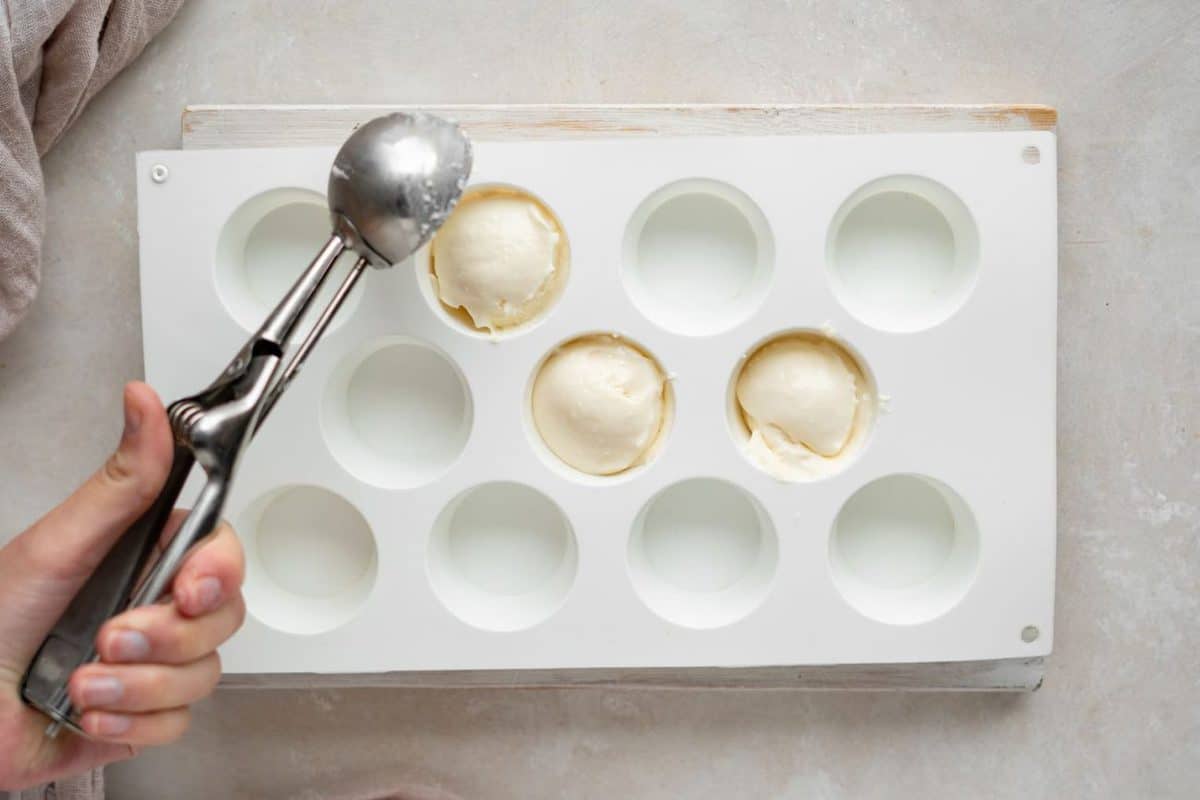 Freeze the full or mini cupcake cheesecake fat bombs for 1-2 hours to firm up properly. Then enjoy them now or after dipping in melted keto chocolate.
Storing Cheesecake Fat Bombs
These cheesecake fat bombs store great in a freezer ziploc bag for up to two weeks inside the freezer. Any longer and you risk ice crystals forming in the cheesecake fat bombs ruining their smooth texture.
You can also store them in the fridge for up to a week. Just make sure the cheesecake fat bombs are stored well in an airtight container.
More Keto Fat Bombs
Need even more low carb keto fat bombs to help you stay on track? We've got you covered with tons of delicious keto fat bomb recipes that are sure to knock your socks off.
If that's not enough check out our whole Keto Fat Bomb Bible packed with sweet AND savory recipes great for a ketogenic diet.
Make sure to try out our super easy Keto Cheesecake Fluff recipe that you'll definitely love!
Keto Cheesecake Fat Bombs
These keto cheesecake fat bombs are rich, creamy, and super easy to whip up. If you love low carb treats this fat bomb recipe is going to be your best friend. It will keep you satiated and curb that sweet tooth so you can stay in ketosis without feeling deprived.
If you've ever wondered what to have for dessert these fat bombs are perfect to cure that sweet tooth. Enjoy these easy to make keto friendly cheesecake fat bombs packed with healthy fats and taste like the real deal!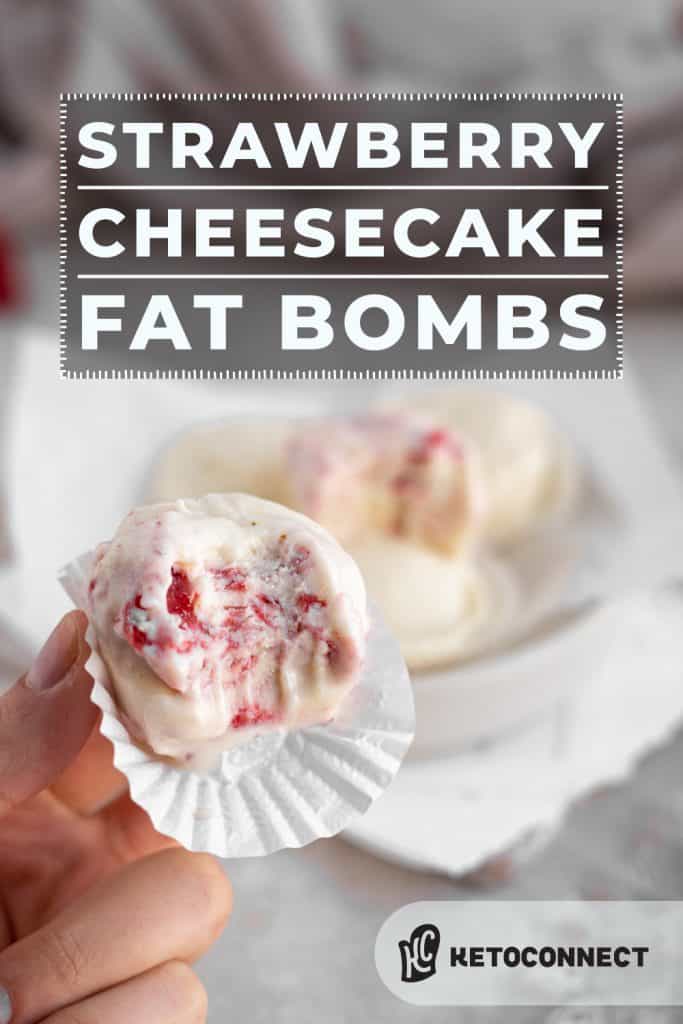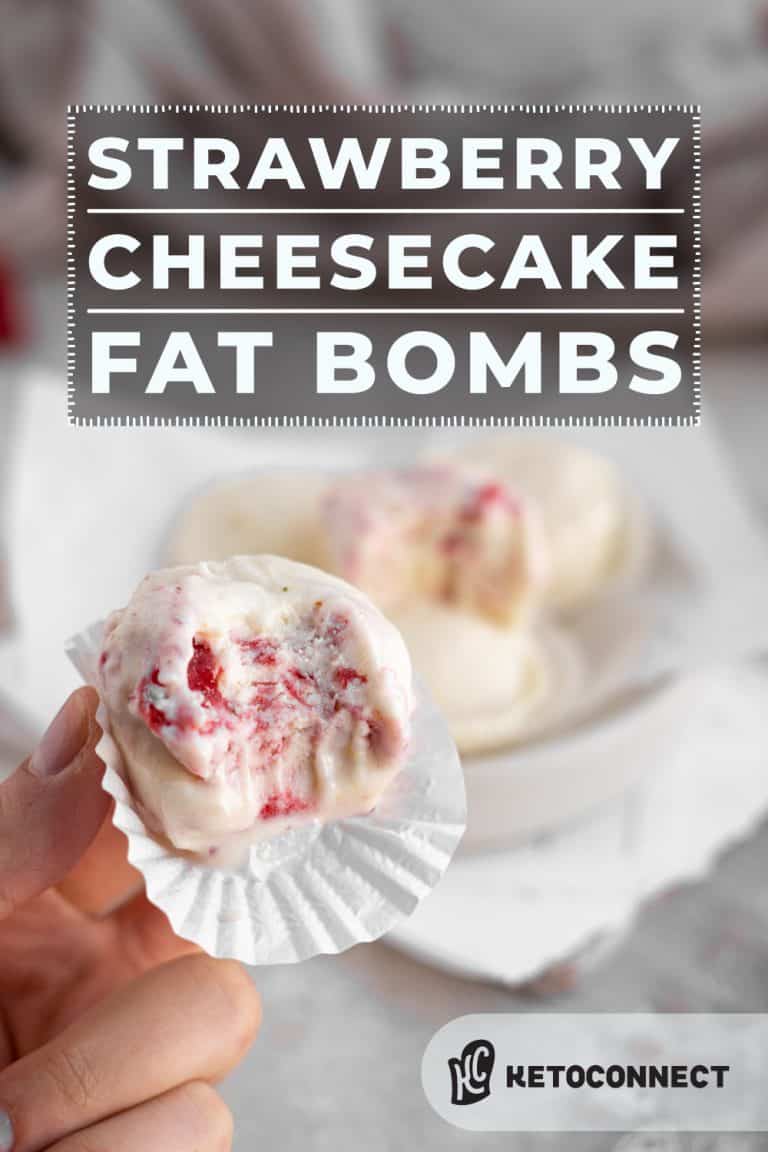 Keto Cheesecake Fat Bombs
These keto cheesecake fat bombs are the perfect quick and easy dessert to enjoy at the end of a busy day.
Total Time 10 minutes
Servings 8
Calories per serving 126kcal
Prep Time: 10 minutes
Chilling Time: 1 hour
Instructions:
In a large bowl, add the cream cheese and butter. Using a hand blender, whisk until combined and no lumps remain.

 Add the heavy cream and whisk until light and fluffy.

Add the erythritol and vanilla extract, and whisk until combined.

You can use this mixture for the fat bombs, or you can carry on to add more flavoring. For this recipe we decided to add 2 tbsp of blended strawberries and lemon zest. Fold in a manner to achieve ribbons.

Freeze the mixture for 30 minutes to allow it to firm up.

Once firm, use a cookie scooper to shape the fat bombs into balls. Place in a cupcake silicone mold, or a lined cupcake tin.

Freeze for 1-2 hours to allow them to firm up properly.

Enjoy them as is or dip it in chocolate or shredded coconut.

Store in a ziploc bag in the freezer for up to 2 weeks. Take them out 10 minutes before eating to allow them to soften a little bit.
Notes
Net Carbs: 1
Notes:
You can use a whisk if you don't own a hand blender, but make sure all ingredients are equally at room temperature to avoid lumps. And you would have to whisk extra hard for the heavy cream to whip properly.
You can flavor these cheesecake bombs as you wish. Some ideas would be Shredded coconut, frozen blueberries, chocolate chips, etc.
You can use your preferred sweetener such as Swerve or liquid stevia. Just make sure not to use a granulated form of sweetener. 
Nutrition Facts
Keto Cheesecake Fat Bombs
Amount Per Serving
Calories 126 Calories from Fat 117
% Daily Value*
Fat 13g20%
Saturated Fat 8g40%
Trans Fat 1g
Cholesterol 41mg14%
Sodium 49mg2%
Potassium 28mg1%
Carbohydrates 1g0%
Sugar 1g1%
Protein 1g2%
Vitamin A 477IU10%
Vitamin C 1mg1%
Calcium 20mg2%
Iron 1mg6%
* Percent Daily Values are based on a 2000 calorie diet.
Written By