Every Ingredient is Coconut!
Often times I'll get a crazy idea in my head and when I put it to the test it is a huge failure. This was not one of those times! I wanted to create coconut fat bombs that packed in enough coconut flavor for even the biggest coconut fans. I've accomplished that with these 3 ingredient Coconut Fat Bombs! That's not all. We've even put together a recipe video that shows you how to make them. These are pretty straightforward, but some people like videos!
Fat Bombs – What's the Big Deal?
Great question! I used to be a skeptic of the fat bomb revolution, but have officially given in to it's awesomeness! Not only are these tasty as can be, but they are great ways to supplement fat, which a lot of people struggle with on a keto diet. Getting enough fat on a daily basis is made so much easier when you have a portable "bomb" waiting for you in the fridge/freezer. Over the last few months we've been using fat bombs much more often to up our fat intake and we're happy with the results!
Check out our list of the top 17 Best Keto Fat Bombs.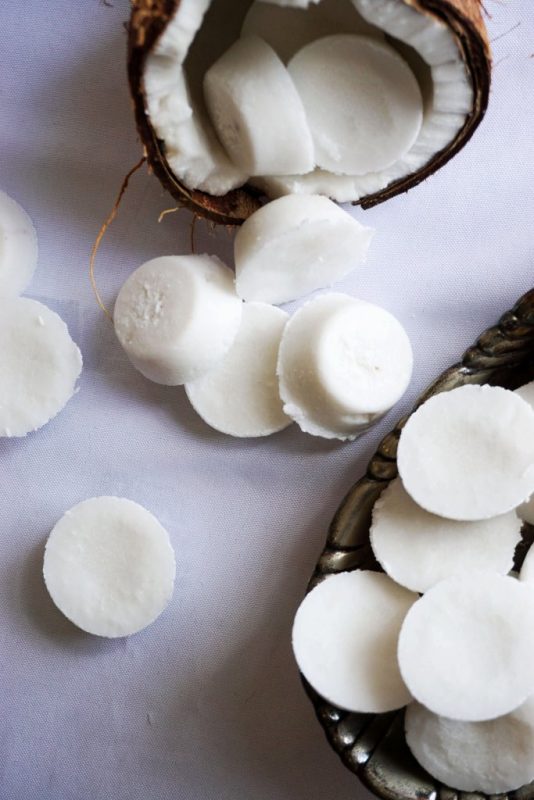 Notes on the Ingredients
The ingredient list for these coconut fat bombs is about as basic as they come. There's a couple of factors to keep in mind when choosing your ingredients however. The coconut flakes are the big one. Make sure you're getting unsweetened, and also opt for the more finely shredded variants if you can find it. We've found the more finely shredded the coconut the more evenly dispersed the flakes will be, and they won't rise to the top as much. The Coconut Milk is the next item to consider. Check the nutrition label because they try and sneak all kinds of stuff into coconut milk! Try and get a version with coconut milk and not much else. This should run you about 2g of carbs per serving.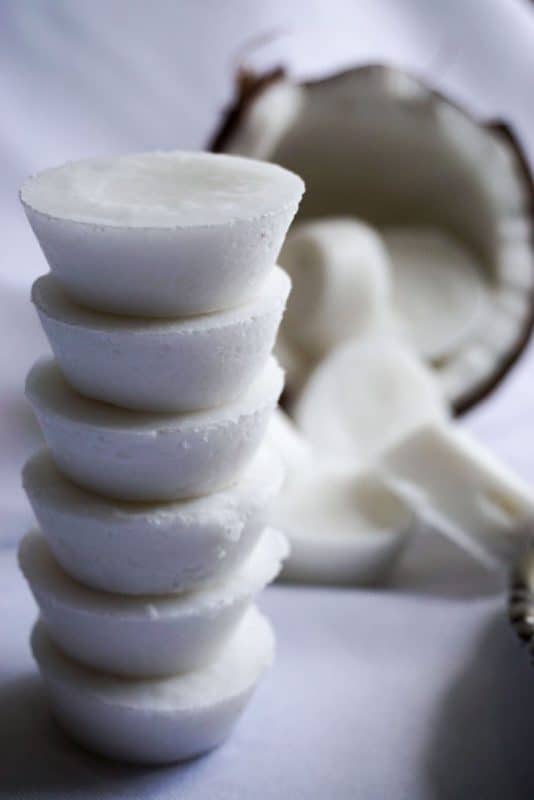 There's Levels to This
Sweetness levels that is! I know I said 3 ingredients, but the 4th ingredient is an optional one. Stevia! The amount you add, of course, determines how sweet the coconut fat bombs will be. The 20 drops shown in this recipe make them nice and lightly sweetened. If you want these coconut fat bombs to be dessert, then add some more. Probably 30-40 drops.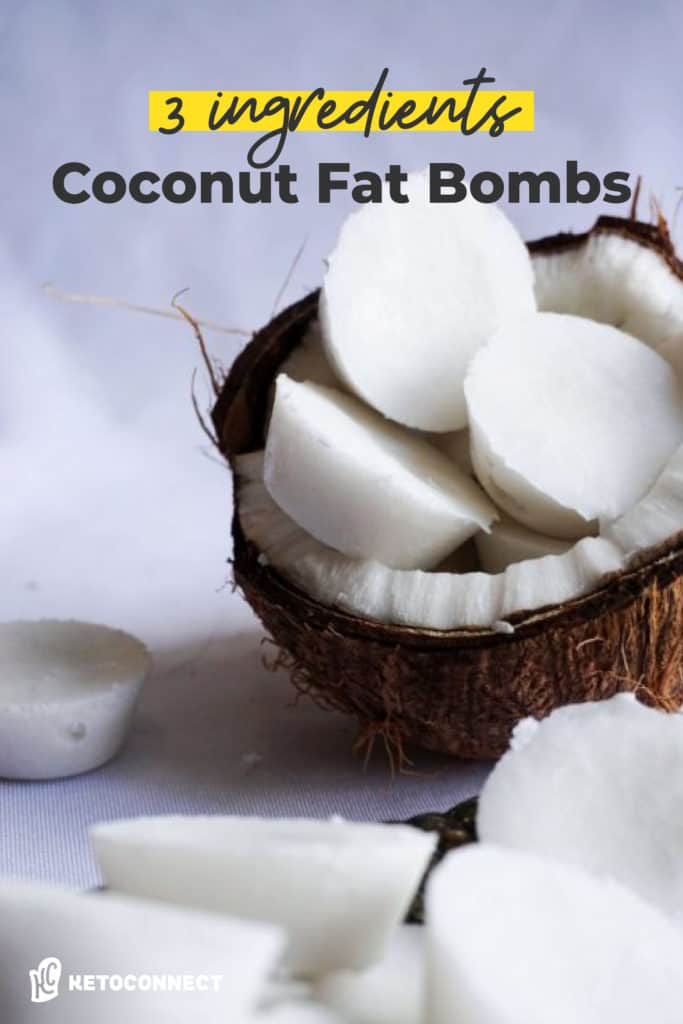 Search "Ketoconnect – Coconut Fat Bombs" On MyFitnessPal.com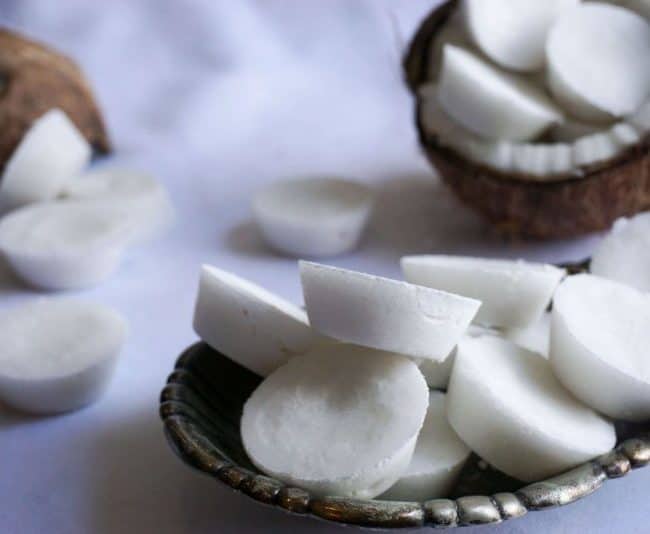 Coconut Fat Bombs
These coconut fat bombs are an easy way to make sure you're getting in enough healthy fats!
Total Time 1 hour 5 minutes
Servings 30 fat bombs
Calories per serving 89.1kcal
Instructions:
Add coconut oil to a large mixing bowl. Microwave for 20 seconds to melt.

Add stevia and coconut milk to the warm coconut oil. Mix to combine.

Lastly, add coconut flakes and mix.

These fat bombs are best kept in the freezer.
Nutrition Facts
Coconut Fat Bombs
Amount Per Serving
Calories 89.1 Calories from Fat 87
% Daily Value*
Fat 9.7g15%
Carbohydrates 0.87g0%
Protein 0.33g1%
* Percent Daily Values are based on a 2000 calorie diet.
Written By