This easy keto peanut butter fudge is the perfect quick and simple recipe to prepare as a healthy treat. It's sugar free, yet sweet and a little salty to give you the balance in flavors you've been craving. The best part is that the prep time is only 10 minutes!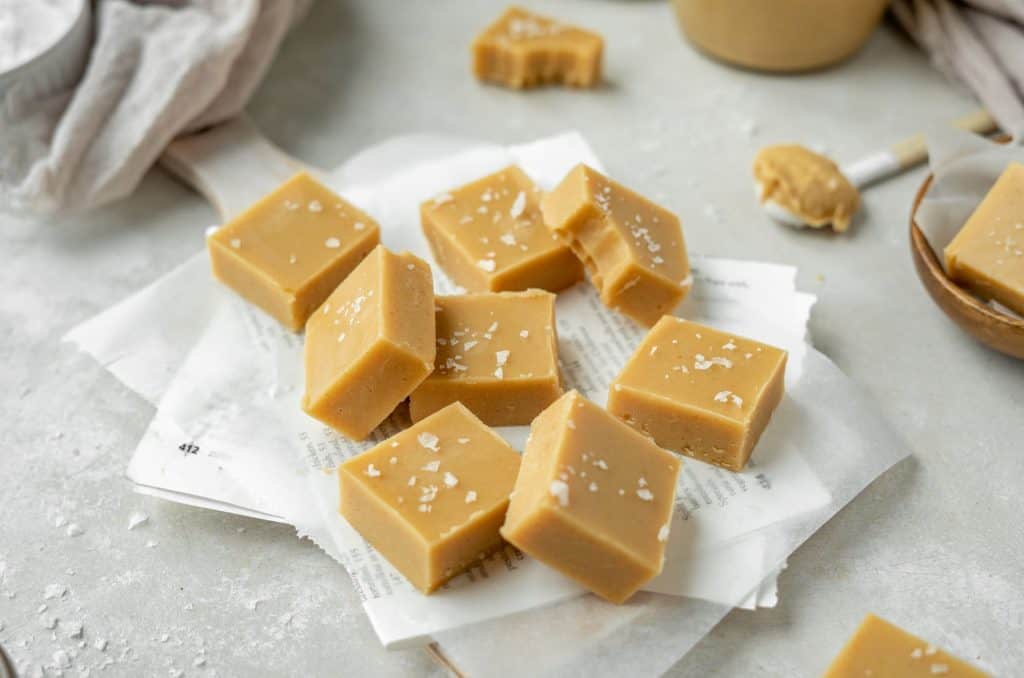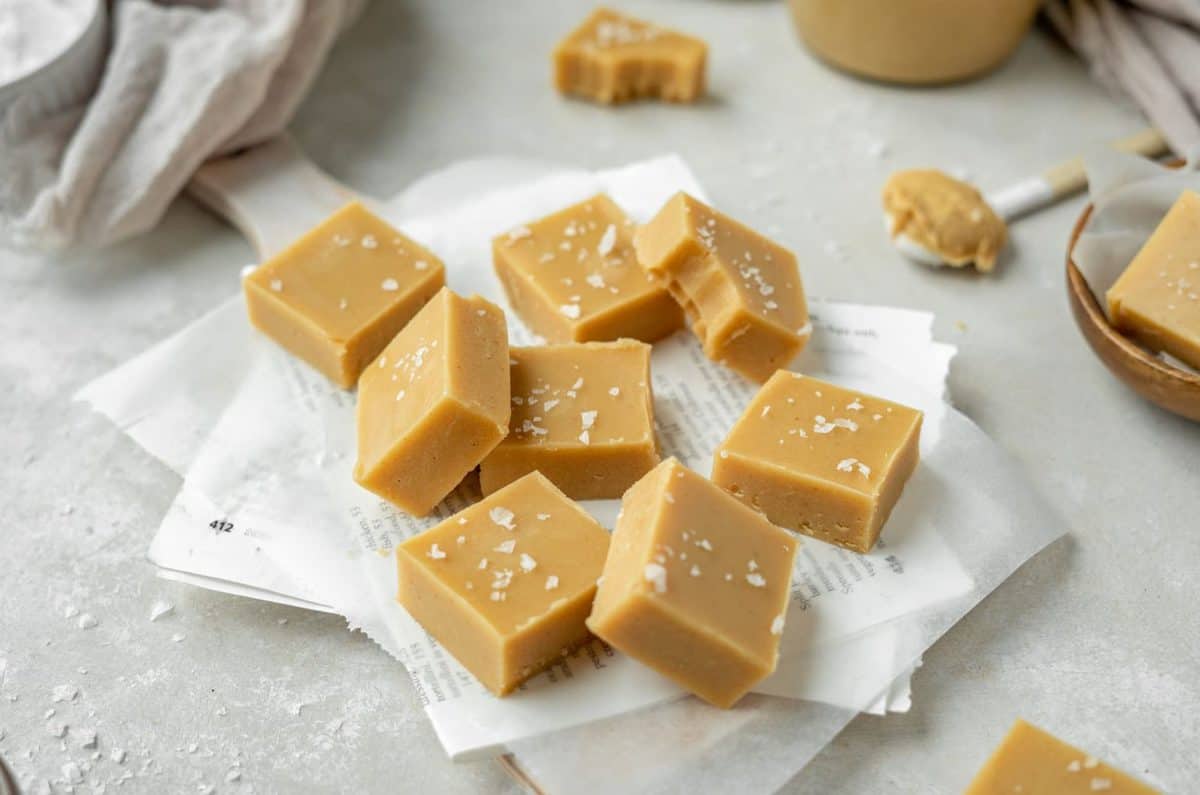 Is Microwave Peanut Butter Fudge Keto?
If you want fudge, keto peanut butter fudge is going to be your best option. Traditional peanut butter fudge is packed with sugar and carbs making it inedible for the keto dieter. Our easy keto peanut butter fudge on the other hand is made of simple ingredients like natural peanut butter and sugar free sweetener. There is a total of five ingredients in this sugar free peanut butter fudge recipe, and one is even optional.
How Many Carbs are in Peanut Butter Fudge?
Traditional stovetop peanut butter fudge can have 2-3 cups of pure white cane sugar! That means in a one bar serving you are looking at 23 grams of carbs, 3 of which are fiber, and 14 of which are sugar! A bar also has roughly 220 calories with about 60 of them being calories just from the sugar alone.
For more low sugar high fat recipe ideas like this, skim through our post on the best keto fat bomb recipes.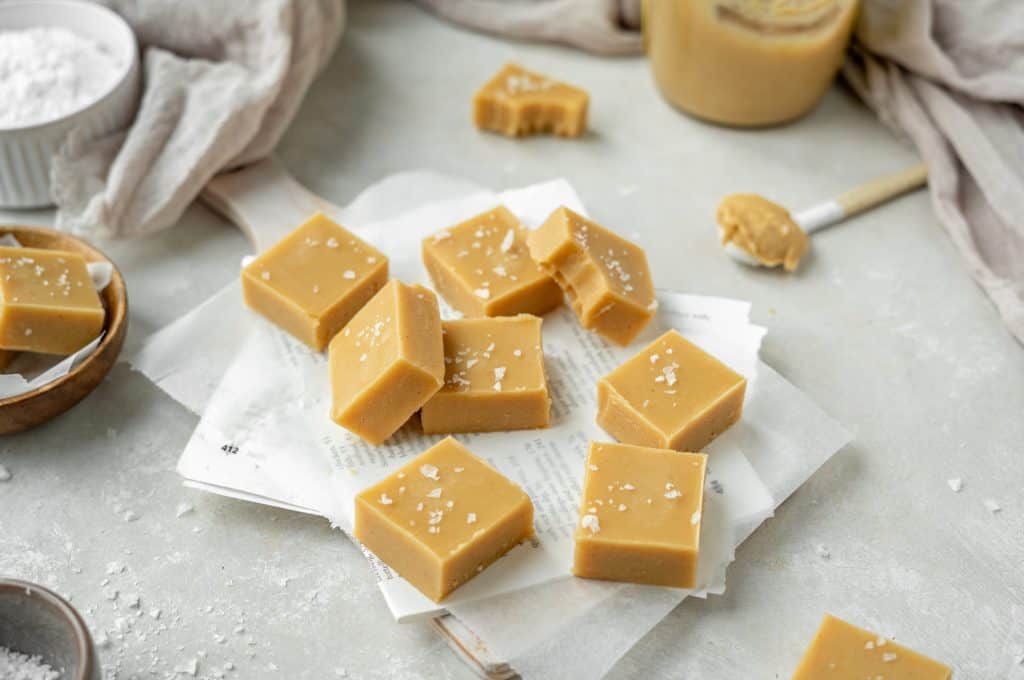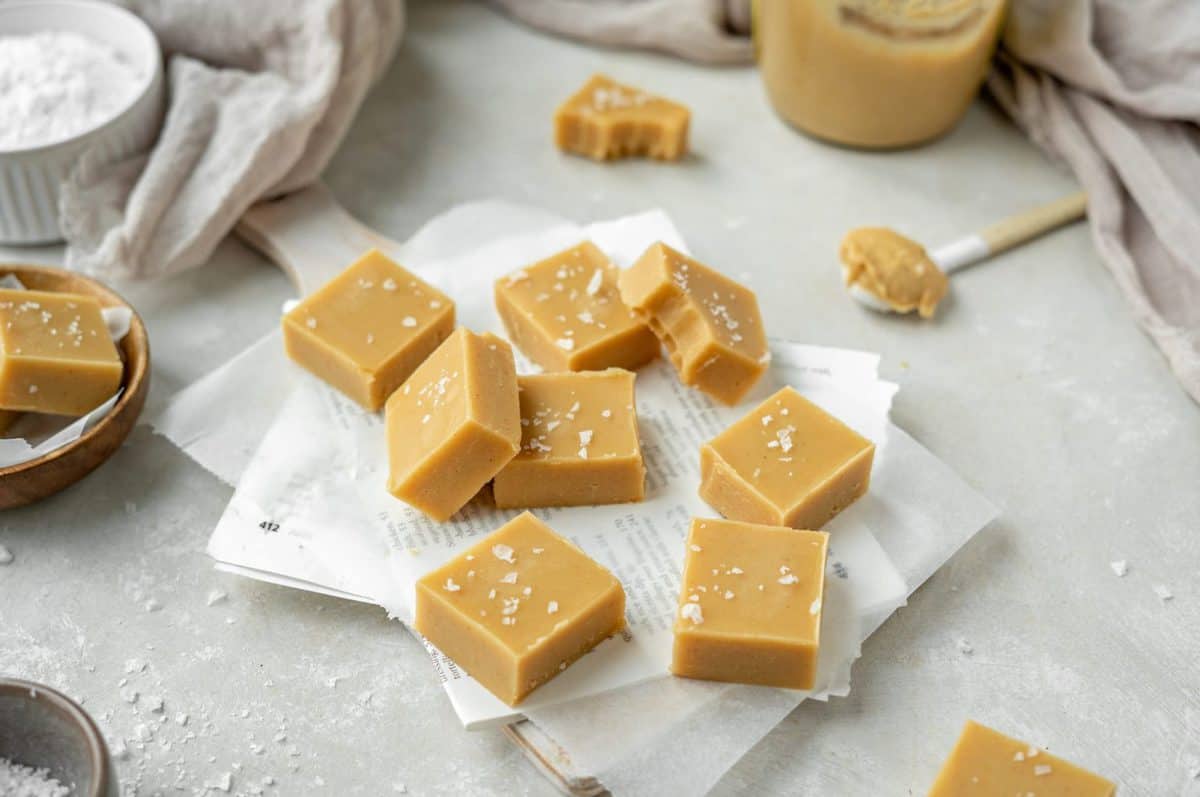 Sugar Free Peanut Butter Fudge
As said above traditional peanut butter fudge can be loaded with refined white sugar. Our keto peanut butter fudge however is made without sugar or gluten. Instead of cane sugar we chose to use a powdered erythritol sweetener. This can be found by many different brands like Anthony's erythritol or Swerve erythritol which is a 1:1 replacement with sugar. Adding some form of sweetener not only adds a sugar free form of sweetness, but it also helps thicken the peanut butter fudge recipe so it will set properly. If you don't have erythritol you can use other powdered keto friendly low carb sweeteners like:
All of these keto friendly sweeteners make great options for those wanting to make this keto peanut butter fudge recipe without real sugar or any added carbs.
Powdered vs. Granular Sweetener
In this recipe we chose to use a low carb sweetener that was powdered, also known as confectioners style. This is because a powdered sweetener is much more likely to evenly mix and distribute into the fudge batter. If you don't have, or don't want to buy powdered erythritol there is another option. Make keto peanut butter fudge with granular erythritol that you have pulsed in a coffee grinder to make a powder.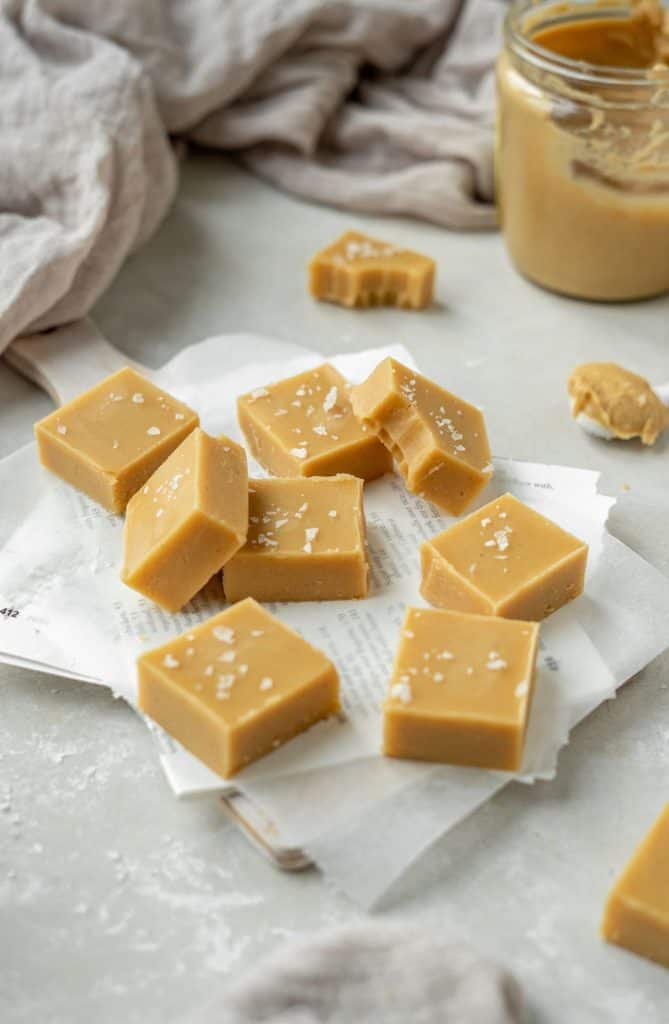 Is Peanut Butter Keto?
Peanuts are quite controversial in the keto and low carb community. Technically they are a legume which is closely related to beans, thus making them not keto(1). However, for most people's diets peanuts are a great low carb option packed with fat and protein. So don't let technicalities deter you from your favorite snack, just enjoy peanuts and peanut butter in moderation!
Peanut Butters That AREN'T Keto
While peanuts can be keto, not all peanut butters can be. Depending on the brand and ingredients you chose, you may be surprised at just how much sugar is added into your peanut buttery snack. Any peanut butters that have added sugar, corn syrup, and/or hydrogenated oils are ones to stay away from. Sadly these are often the most nostalgic brands like Jif and Skippy. Instead opt for peanut butter with 1-2 ingredients, peanuts and salt.
Peanut Butter Macros
While they may not be fully keto approved from the "perfect" keto diet perspective, we still enjoy peanuts and peanut butter all the time. When we can, we love making our own peanut butter. However, when we lack the time typical natural peanut butter is our favorite route to go. For a serving you are looking at 190 calories, 16 grams of fat, 7 grams of carbs (3 grams of fiber), 4 net carbs, and 8 grams of protein per two tablespoons of natural peanut butter.
The Best Keto Peanut Butter
The best keto peanut butters are the simplest. That means it's a low carb peanut butter with just 1 or two ingredients. Natural peanut butters are usually the best, but always make sure to double check the macros and ingredients. Don't be fooled by their packaging, instead check to make sure the ingredients are only peanuts and salt; with no added sugars or oils.
Can I Use Homemade Keto Peanut Butter in Fudge
This peanut butter fudge recipe is super simple and often requires no more ingredients than what you already have at home. If you do have a thick homemade keto peanut butter, by all means use it! It will be the most natural and freshest peanut butter since you made it yourself. However, don't use a keto peanut butter you made if it is too runny or oily. When it's too liquid-y it won't set properly and will end up making your keto peanut butter fudge a runny mess.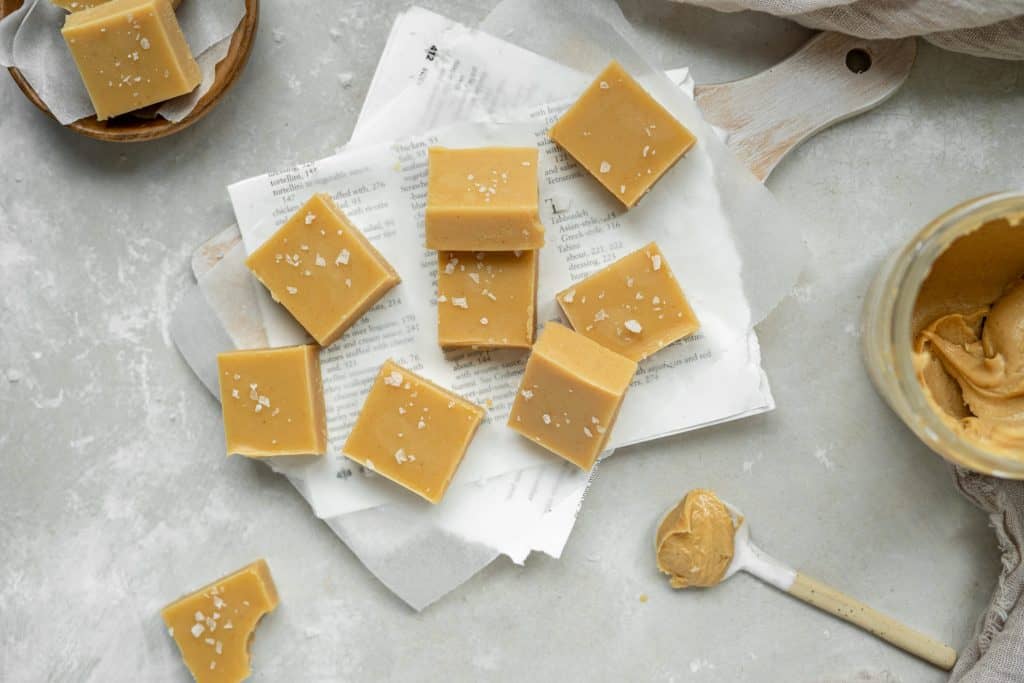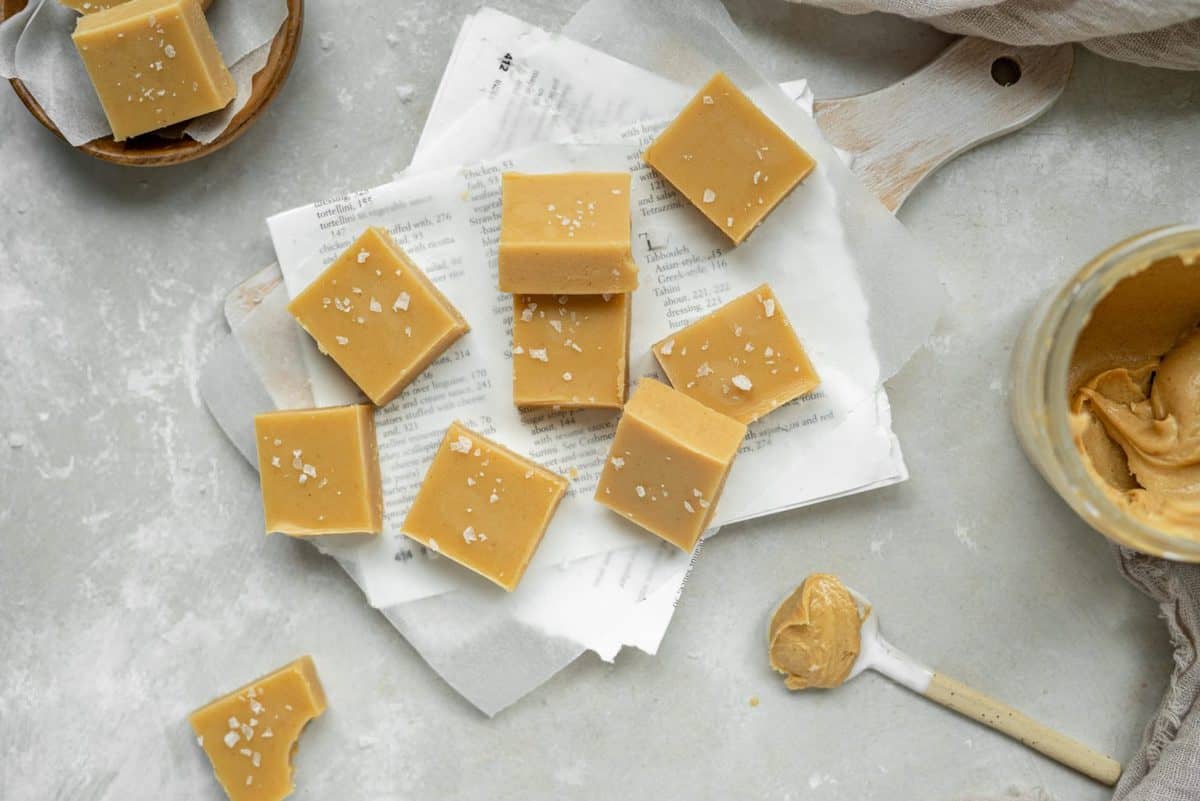 Dairy Free Low Carb Peanut Butter Fudge
There is only 1 ingredient with dairy in this recipe and that's butter. Butter works really well in fudge because it's creamy and soft when sat at room temperature. If you are dairy free you can try to sub the butter for coconut oil or dairy free butter. We can't promise it will be the same flavor profile, but know it will still be tasty in its own way.
More Peanut Butter Recipes
For even more delicious uses for peanut butter check out some of our best peanut butter dessert recipes. Our favorites are our:
The peanut butter fun doesn't stop there, if this peanut butter fudge recipe isn't enough search "peanut butter" on our blog to find even more recipes.
How to Make Keto Peanut Butter Fudge
Our keto peanut butter fudge is so delicious yet easy to make, we know you'll be making the recipe again and again.
Ingredients
To make keto peanut butter fudge you need just 5 simple ingredients. Most people already have them at home. You will need natural low carb peanut butter, unsalted butter (because we will be adding salt), powdered erythritol sweetener, vanilla extract, and flakey salt to go on top. The salt is optional, but we love the contrast of sweet and salty. It's even better if you are using unsalted butter and peanut butter.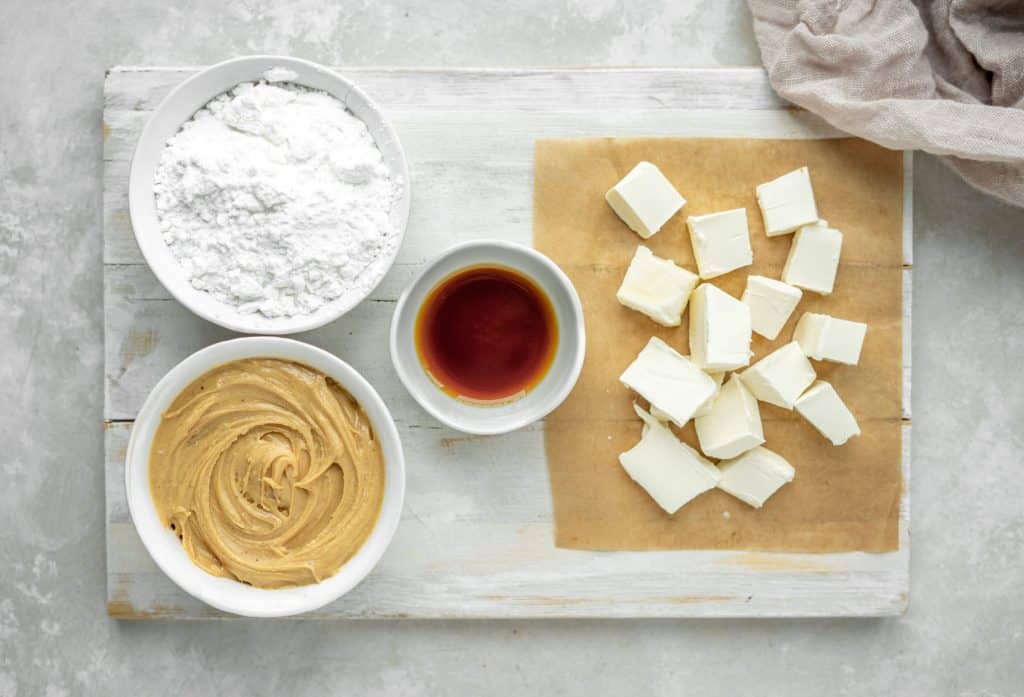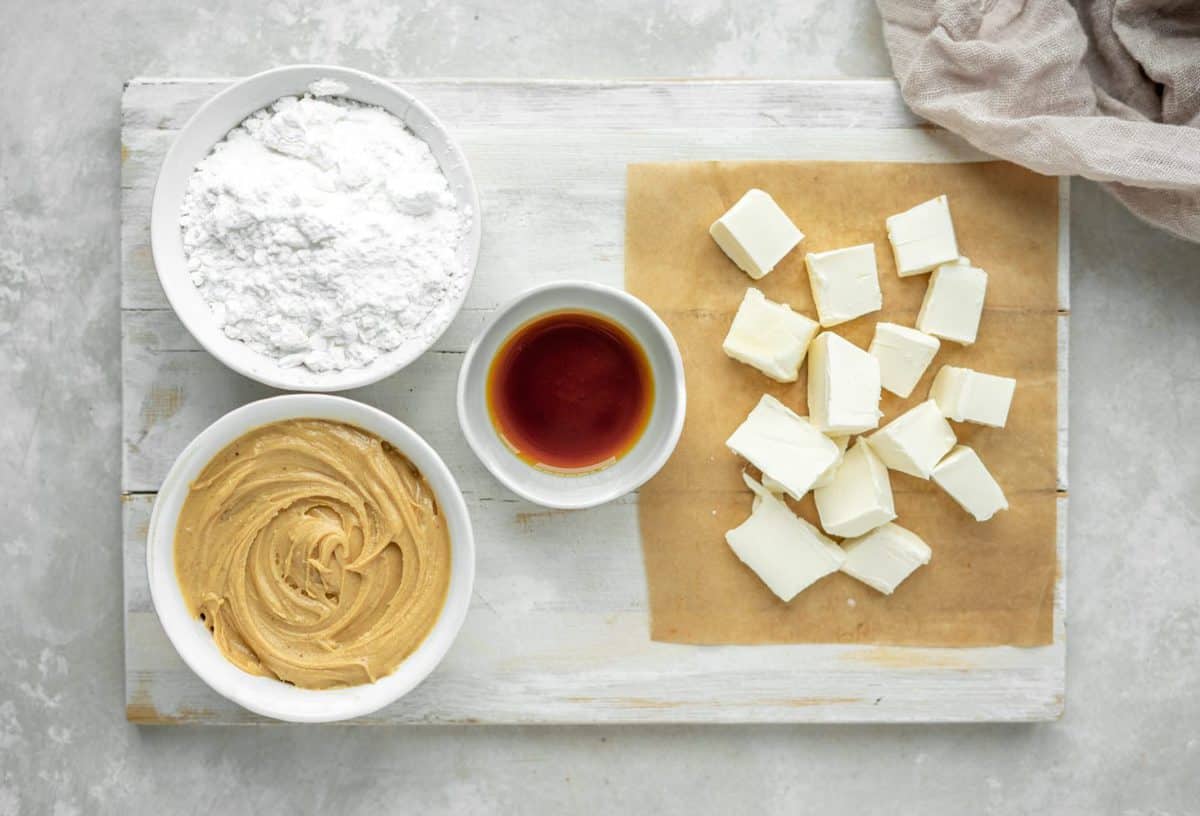 Making Low Carb Peanut Butter Fudge
Begin by lining a loaf pan with parchment paper. Then in a microwave safe bowl melt the butter until it is fully liquified.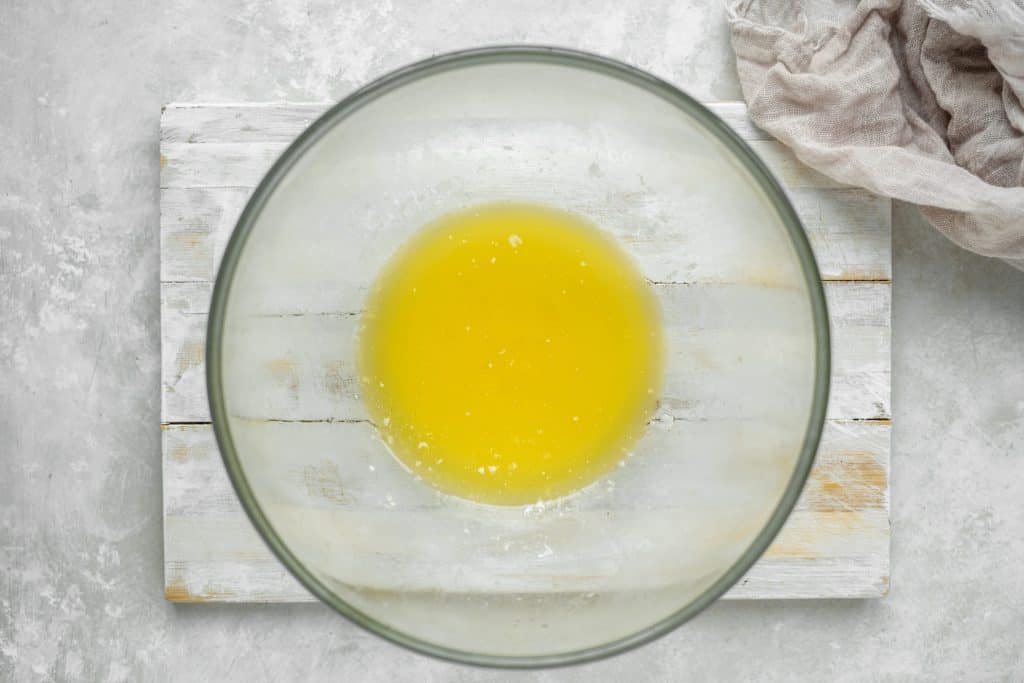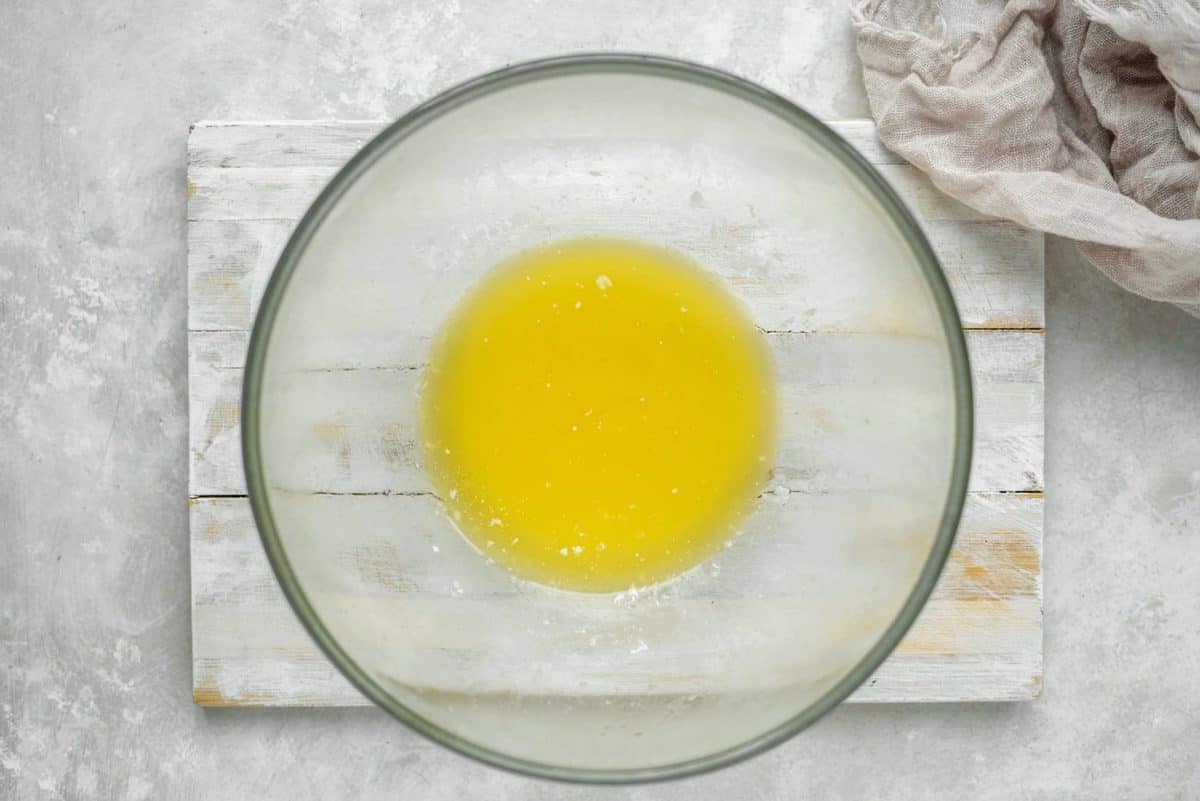 Now add in your powdered sweetener of choice.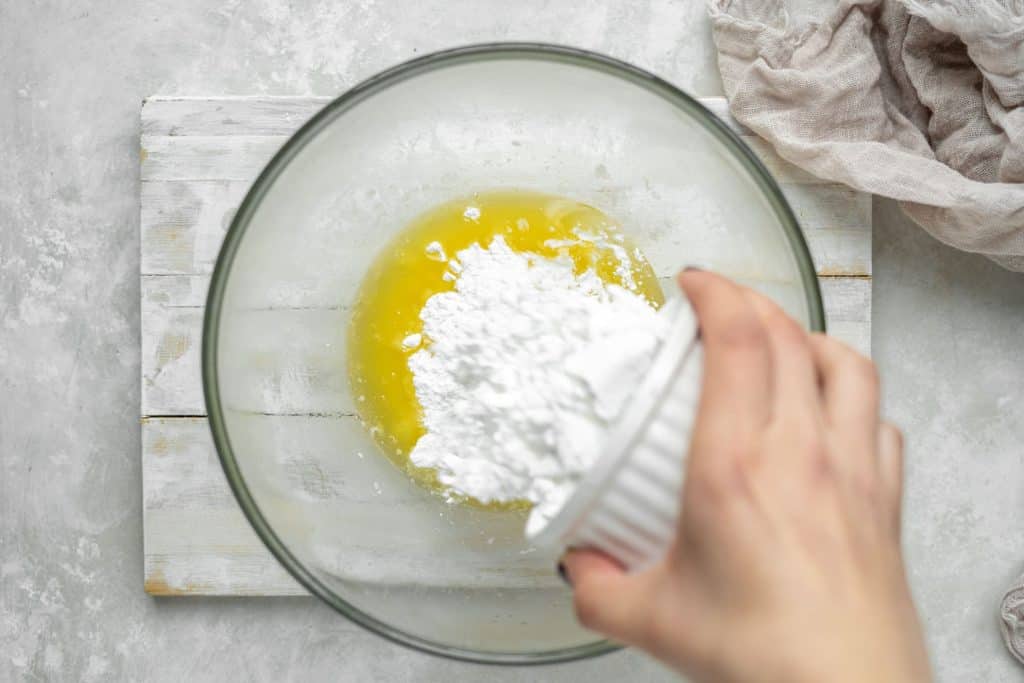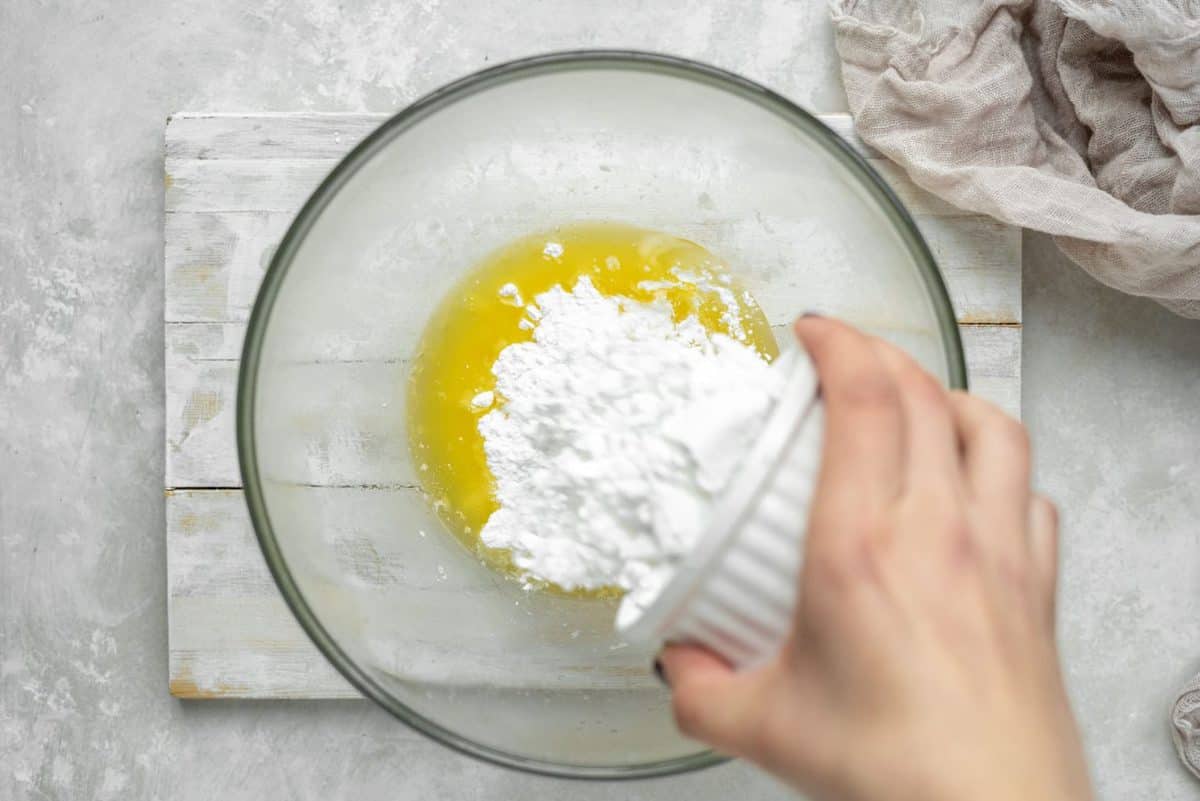 Whisk well to ensure all the sweetener has dissolved. You can microwave it in 30 second intervals if it isn't fully combining.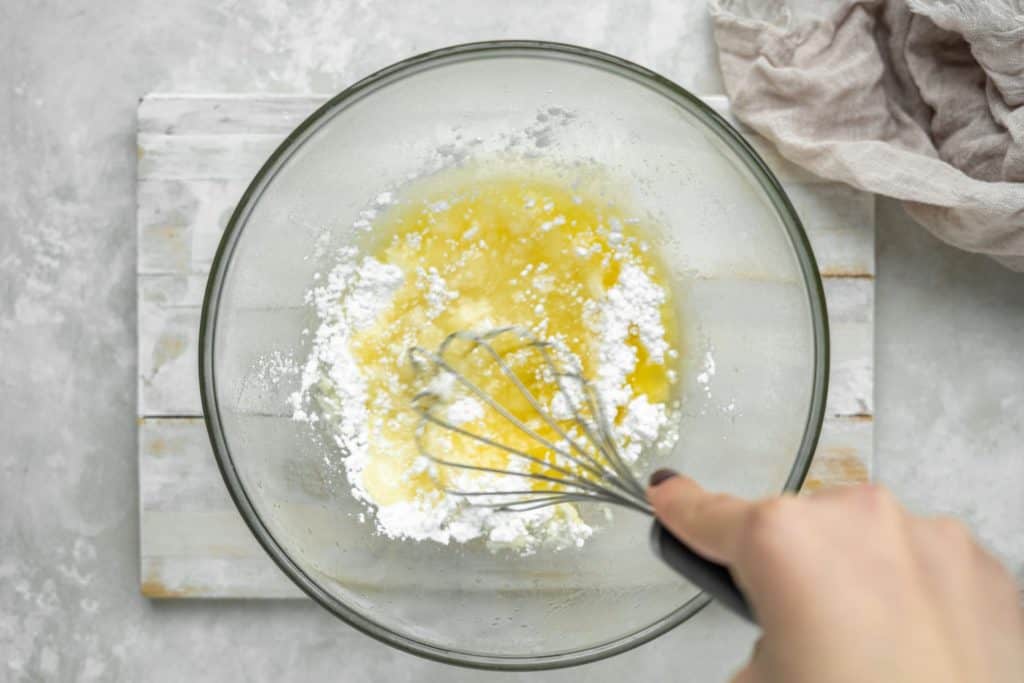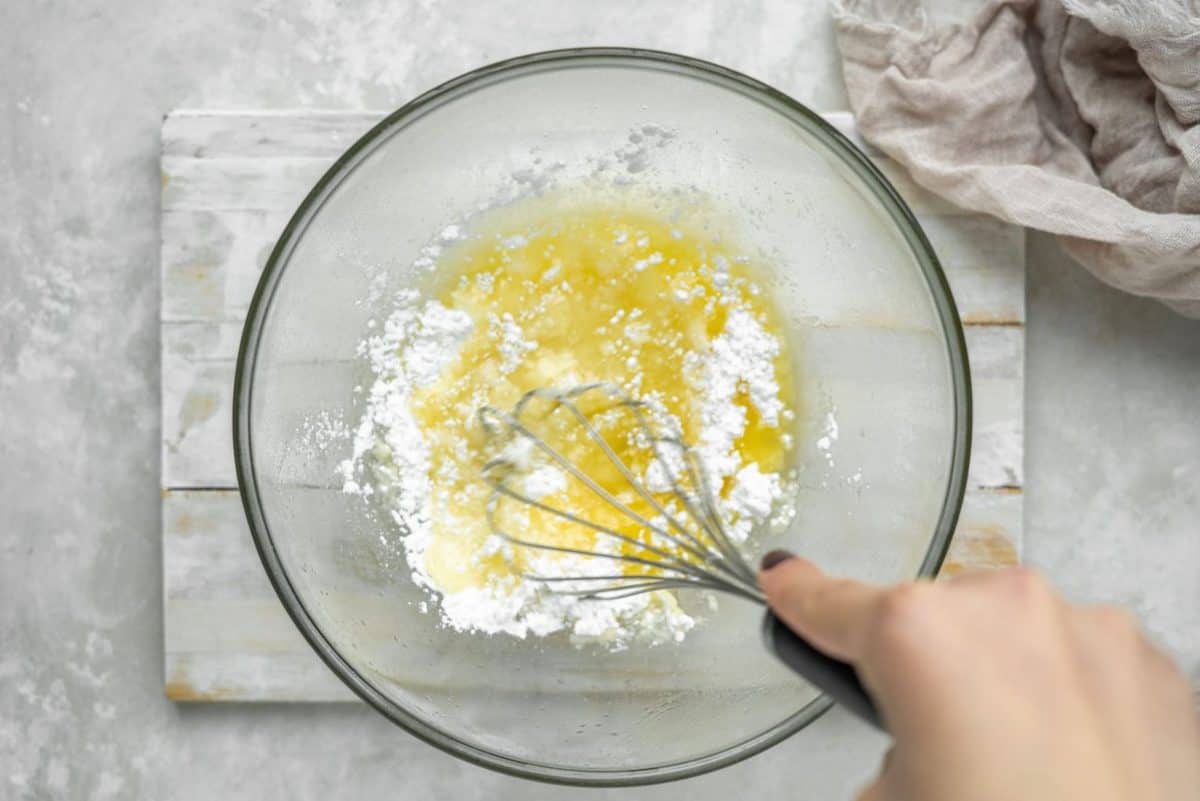 Now add in the peanut butter and vanilla extract. Whisk again until all the ingredients combine.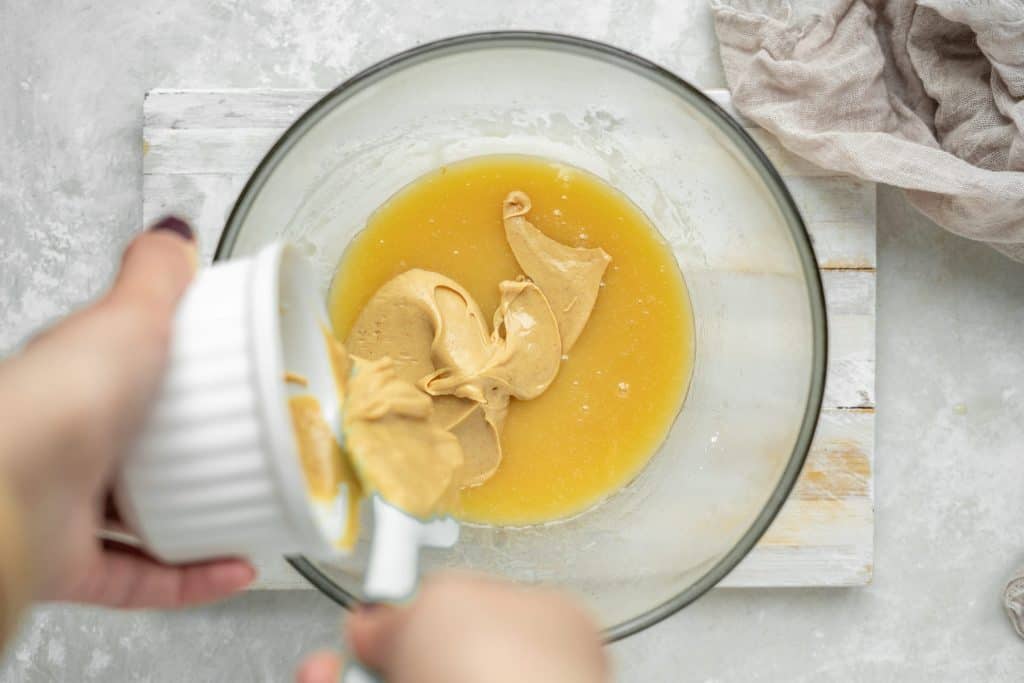 Pour the fudge base into your parchment paper lined pan and sprinkle some flakey salt on top if desired.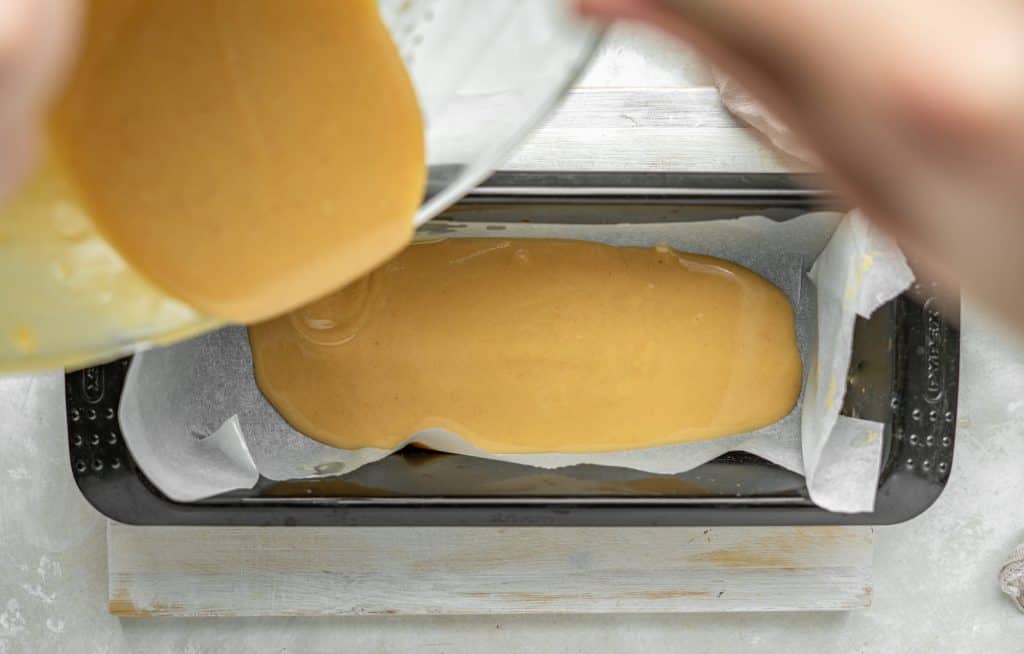 Refrigerate for at least an hour, or until fully set. You can then carefully slice the fudge into 14 pieces. We like to run a knife under hot water to help with slicing frozen fudge.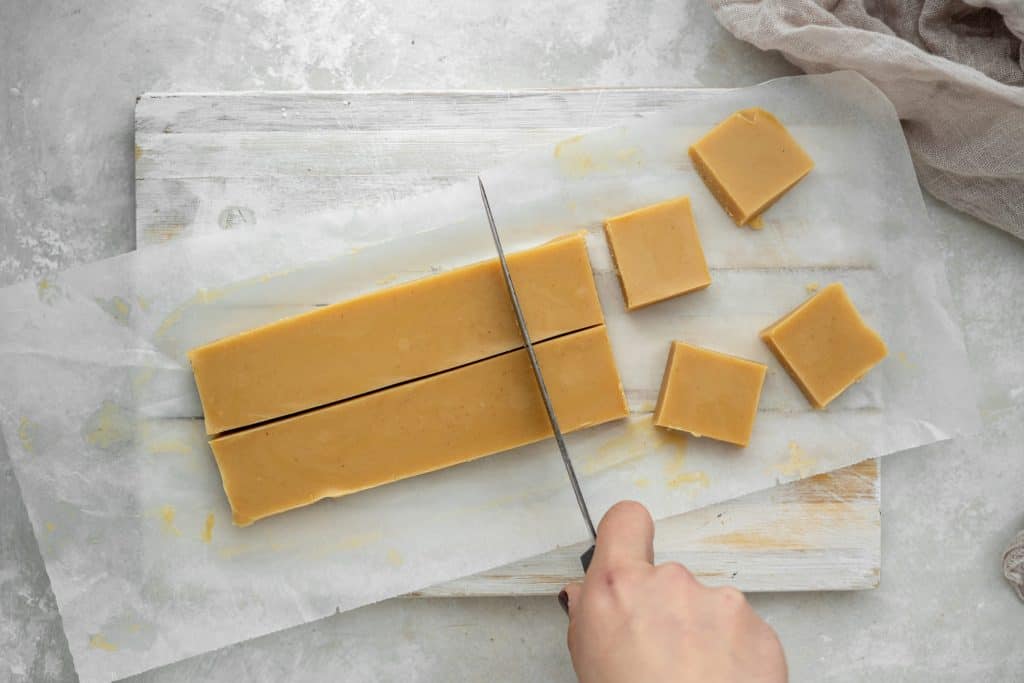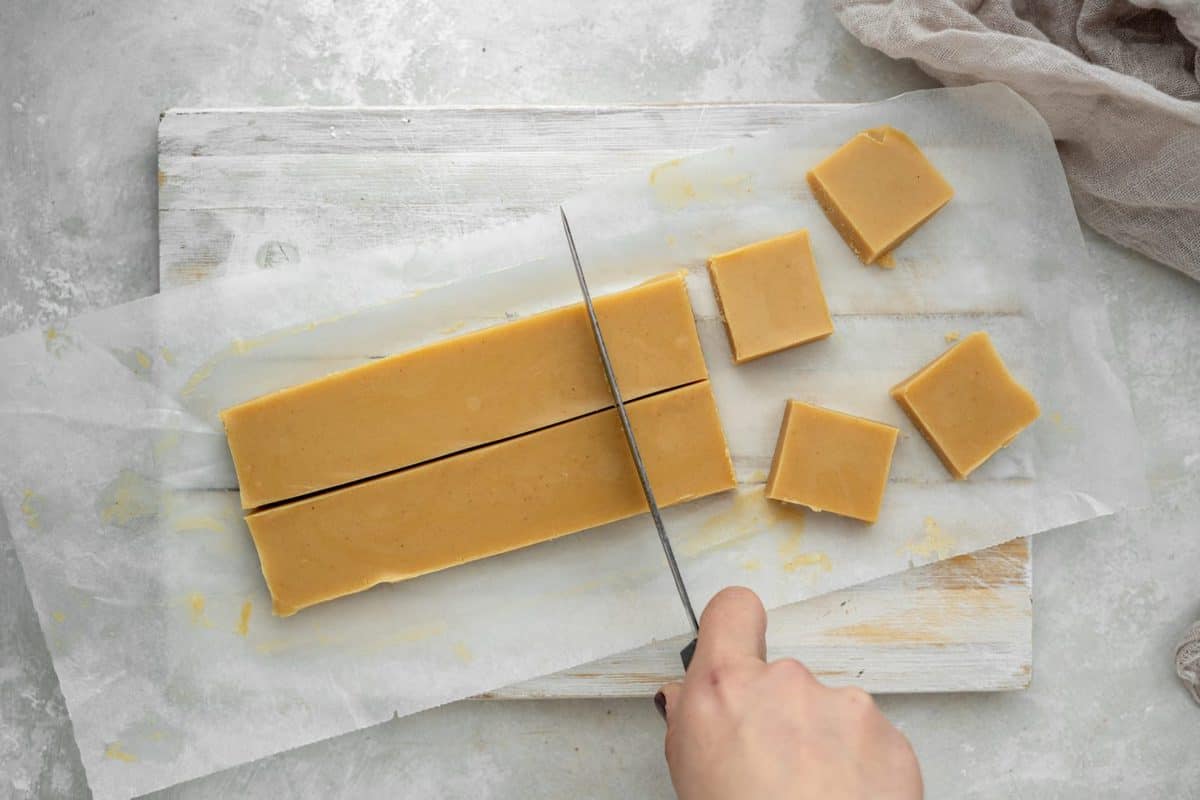 How to Store Sugar Free Keto Peanut Butter Fudge
Our keto peanut butter fudge stores best in an airtight container inside the fridge for up to a week. You can also freeze the fudge without issue if you want to store it for up to three months. Simply slice the fudge and place layers of slices in-between parchment paper in an airtight freezer bag.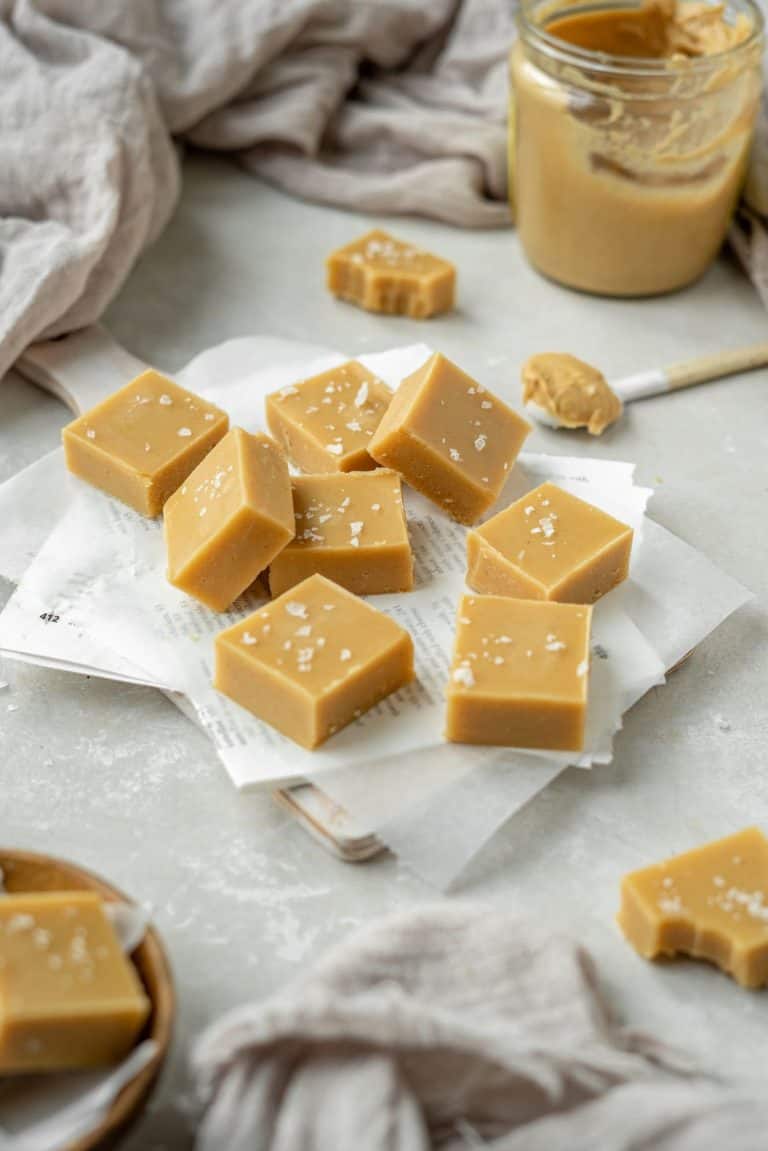 Tips to Make the Best Keto Peanut Butter Fudge
This recipe is so simple it's almost impossible to mess up. However, there are a few tips to making the smoothest and creamiest keto peanut butter fudge every time. Our best tips are:
These are just a few tips we've found to keep our fudge tasting the best. If you come up with any other great tips be sure to leave them in the comments below for us to add into the post.
More Keto Desserts
For more easy keto recipes try out some of our simple low carb desserts. We know you'll love our:
Each recipe is sure to cure your sweet tooth and has a serving size that will actually satisfy you. Plus both our cookies and banana bread is even better with some homemade nut butter slathered on top. Everyone knows peanut butter and chocolate is the perfect sweet tooth fix.
Keto Peanut Butter Fudge
Our sugar free fudge just melts in your mouth and has just 5 total ingredients, one of which is optional! We hope you can't wait to try this keto peanut butter fudge, because we know you are going to love it just as much as us. The keto fudge has hints of salt and vanilla extract, as well as tastes amazing with some sugar free chocolate chips drizzled on top. Try this keto fudge and try it soon, it's definitely not a recipe you want to miss out on!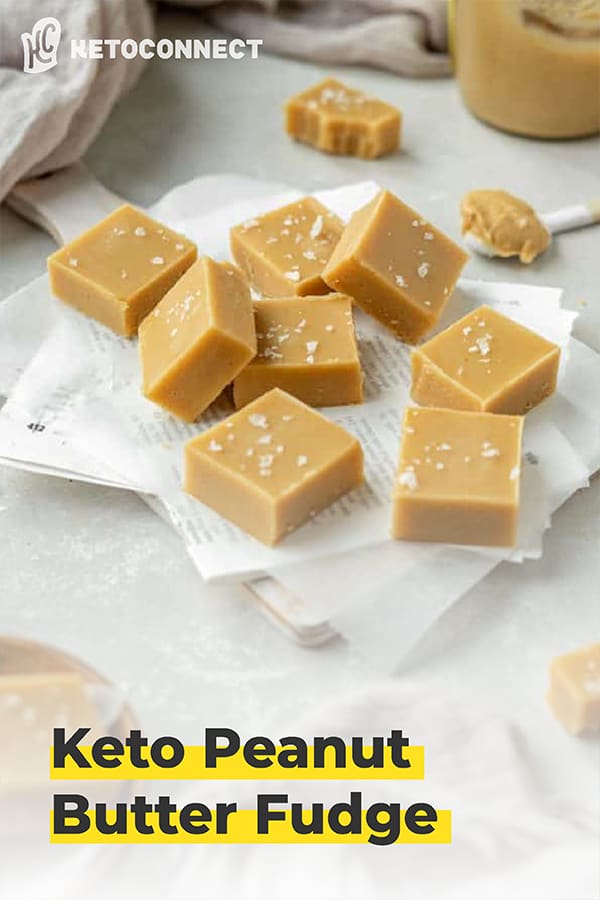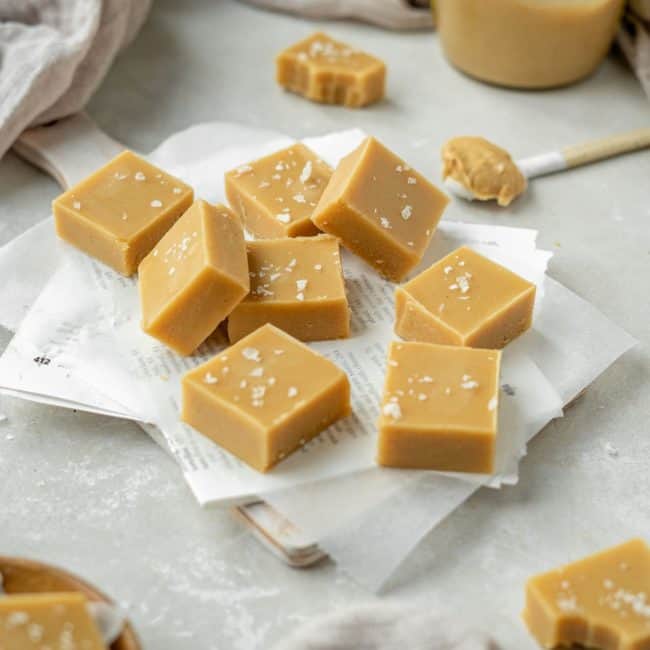 Keto Peanut Butter Fudge
This peanut butter fudge is the perfect sugar free way to get in your sweet fix on a keto diet. It's high in fat and has a rich and creamy peanut butter flavor.
Total Time 1 hour 10 minutes
Servings 14 Squares
Calories per serving 168kcal
Prep Time: 10 minutes
Chilling Time: 1 hour
Instructions:
Line a loaf pan with parchment paper and set aside.

In a microwave-safe bowl, add the butter, and microwave it until completely melted.

Add in the erythritol and stevia, and whisk well. Microwave in 30-second intervals, whisking in between until all the sweetener is melted.

Add in the peanut butter and vanilla extract. Whisk until a homogeneous mixture forms.

Pour the mixture into the lined pan, and sprinkle some flakey salt on top if desired.

Refrigerate until set at least for an hour.

Cut into 14 2×2 inch pieces or smaller .

Store in an airtight container in the fridge.
Notes
Net Carbs: 2
Don't use homemade peanut butter if it's too runny. Only use peanut butter brands that have firm consistencies.
If you like a sweeter fudge, you can increase the sweetener amount to 1 cup
Nutrition Facts
Keto Peanut Butter Fudge
Amount Per Serving
Calories 168 Calories from Fat 144
% Daily Value*
Fat 16g25%
Saturated Fat 6g30%
Trans Fat 1g
Cholesterol 17mg6%
Sodium 86mg4%
Potassium 122mg3%
Carbohydrates 3g1%
Fiber 1g4%
Sugar 2g2%
Protein 5g10%
Vitamin A 203IU4%
Calcium 10mg1%
Iron 1mg6%
* Percent Daily Values are based on a 2000 calorie diet.
Written By