Going on a keto diet doesn't mean you have to deprive yourself, especially when it comes to chocolate. There are plenty of keto chocolate options you can find available online, at the grocery store, or make in your own kitchen. We'll show you the best chocolate options and give you some of our favorite recipes for decadent chocolate desserts.
FREE PRINTABLE: Keto Food List
Join 150,000 others to get a FREE keto food list and new recipes every week!
Is it OK to eat chocolate on keto?
Yes, it is okay to eat chocolate on keto, just as long as it's not high in added sugar. 100% cocoa or Baker's Chocolate contain little to no carbs, but most of your typical candy bars are filled with sugar.
Chocolate bars you see in the candy aisle are loaded with sugar and are not the best options for someone on a low-carb diet. To maintain a state of fat-burning ketosis, a person must consume around 20g of carbs per day. Here are the alarming carb counts for some chocolate bars.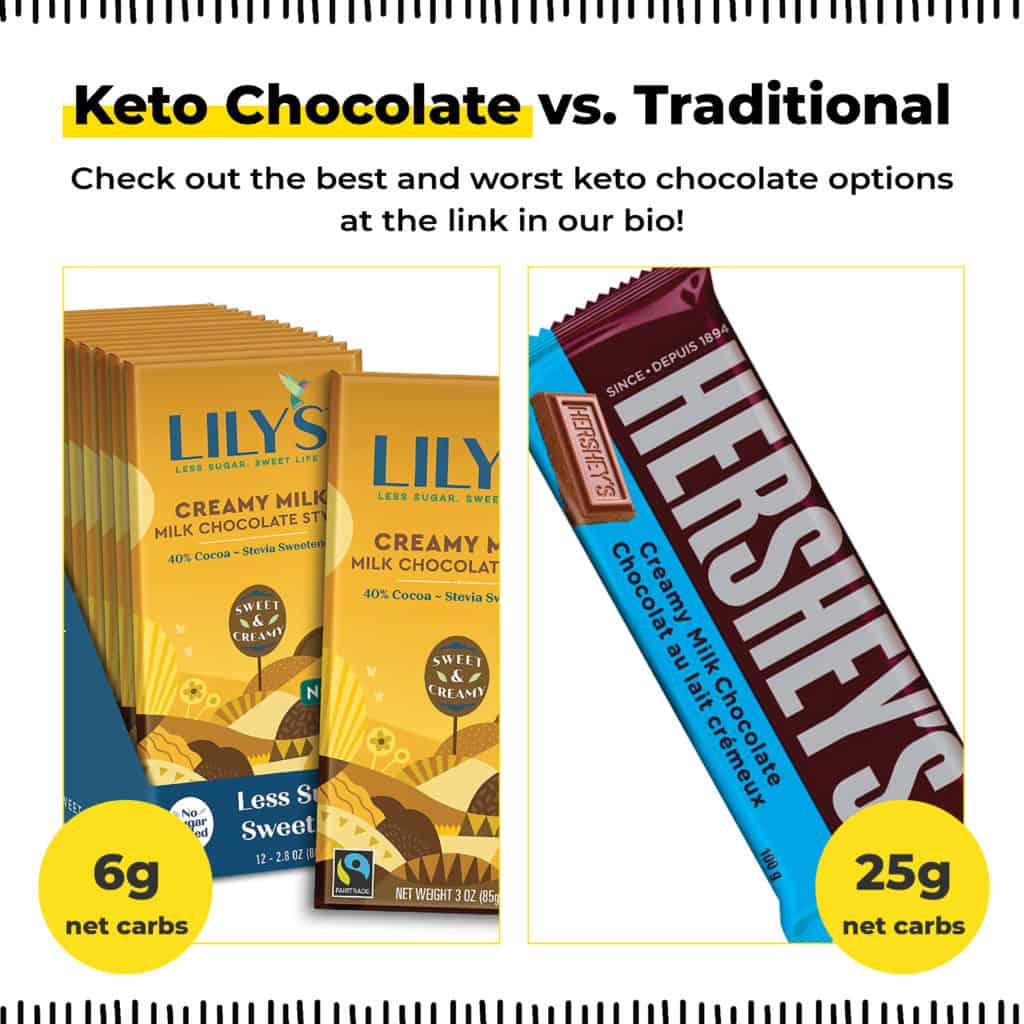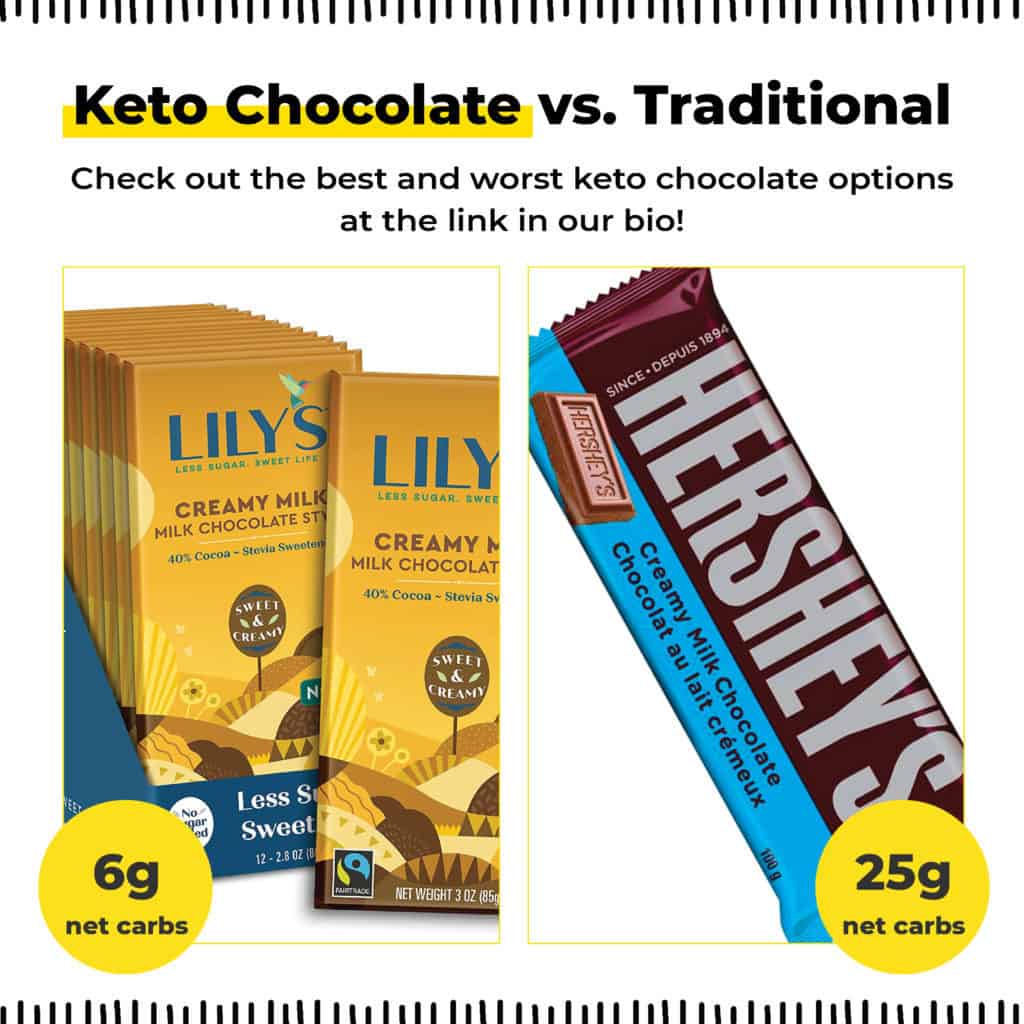 Is Sugar Free Chocolate Keto friendly?
Unfortunately, not all sugar-free chocolate is keto-friendly. Always read the nutrition label and ingredients list to know for sure if your chocolate is low-carb. In particular, avoid sugar-free chocolate sweetened with maltitol as this sugar alcohol actually will spike your blood sugar the same way regular sugar does. (Learn more about Maltitol on Keto)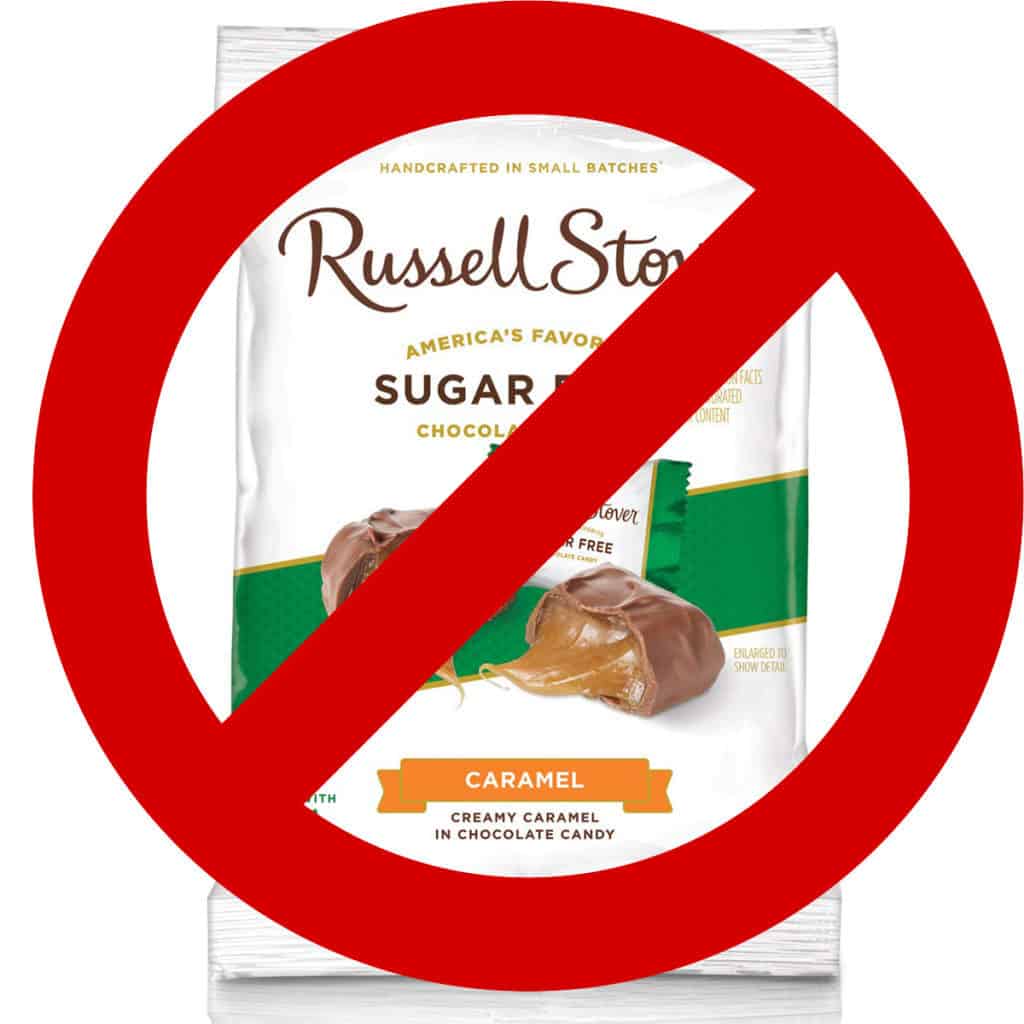 Avoid Sugar Free Chocolates from brands like Russell Stover and Atkins as they use maltitol as their sweetener.
What chocolate can I eat on keto?
You can eat dark chocolate on a keto diet, but it's still important to track the carbs and monitor your intake. The lower the cocoa percentage, the higher the carb content will be, so sticking to 80% or higher is your best option. Here are a few dark chocolate brands you can try!
Lindt chocolate comes in a variety of flavors and cocoa percentages, our favorite being about 85% or higher for their low carb count. The chocolate is smooth and dark, but not too bitter.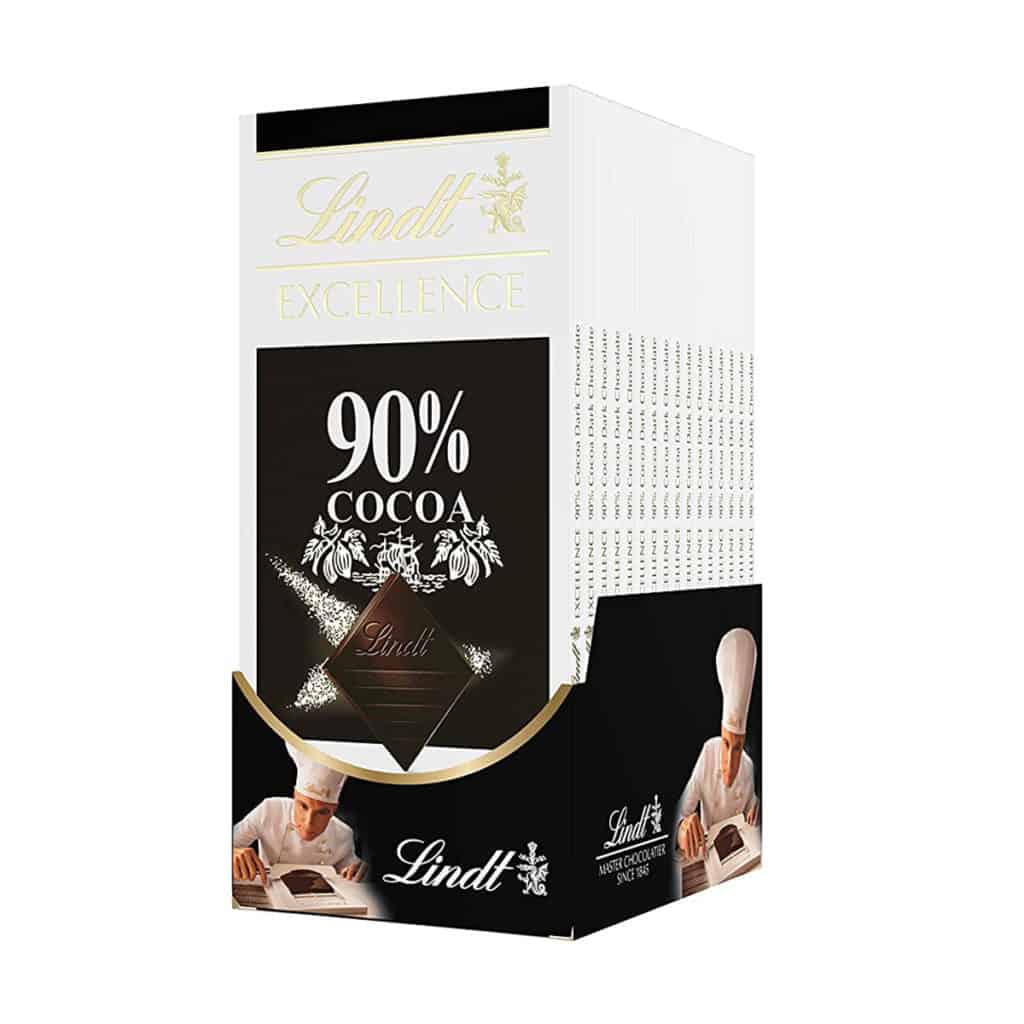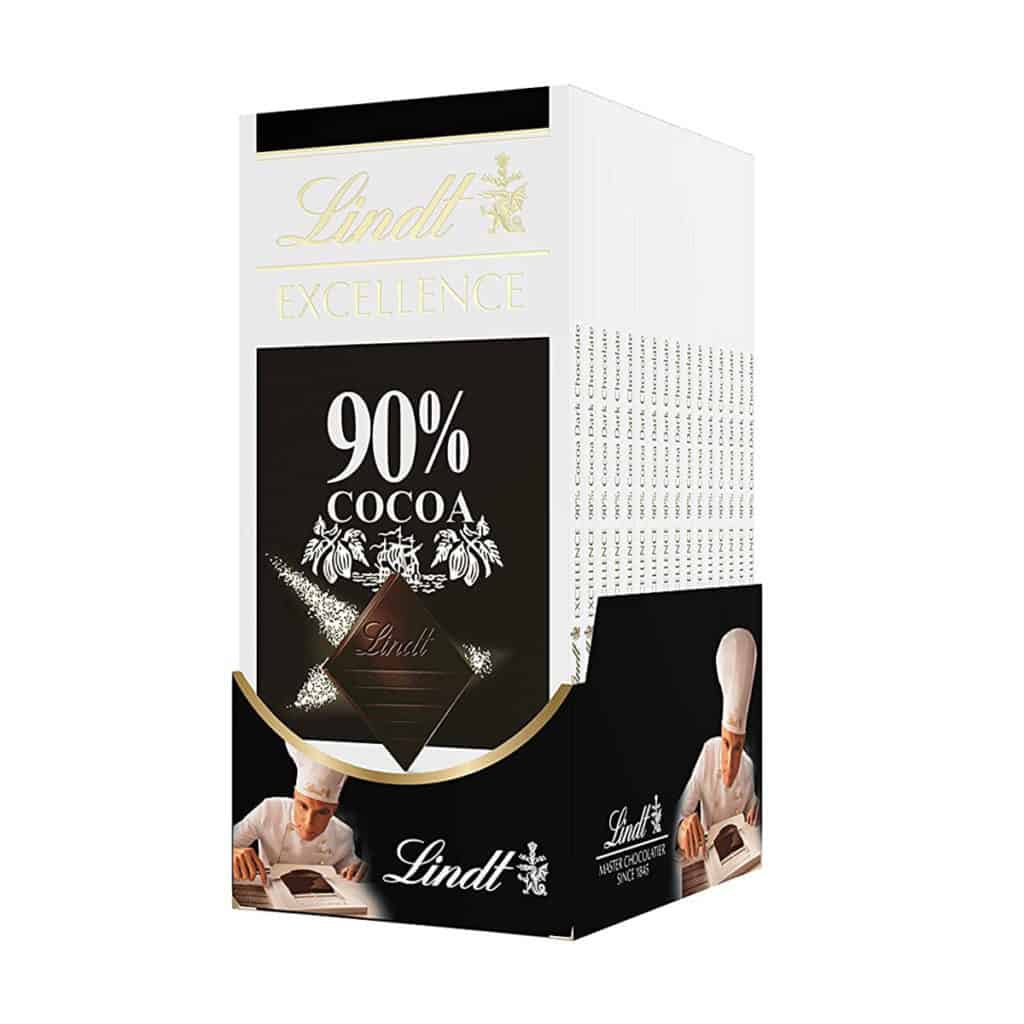 You can feel good about eating this ethically sourced, organic chocolate. The brand works with Cocoa Life, whose vision is that empowered, thriving cocoa farming communities are the essential foundation for sustainable cocoa.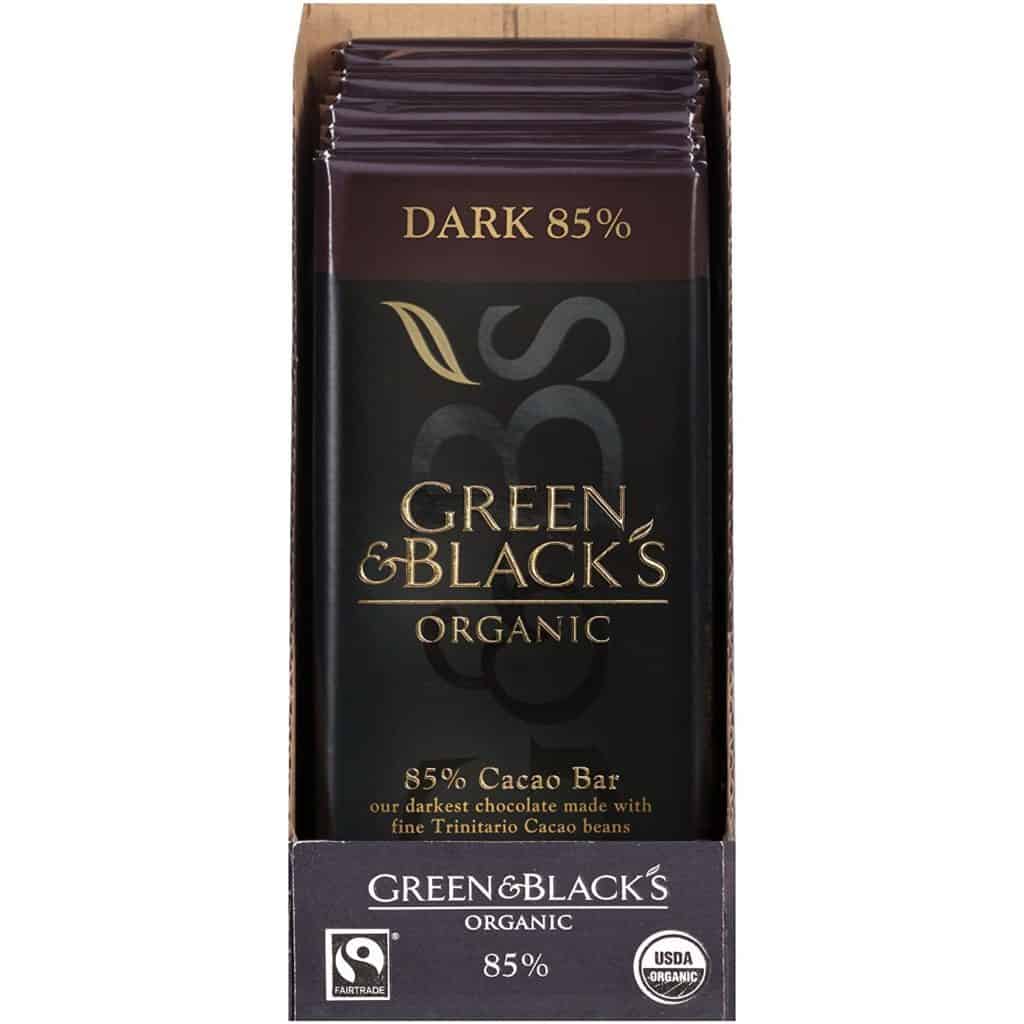 We love taking a few of these Ghiradelli squares to the movies with us! They're portioned perfectly, individually wrapped, and have a smooth, dark flavor we can't resist when that sweet tooth hits.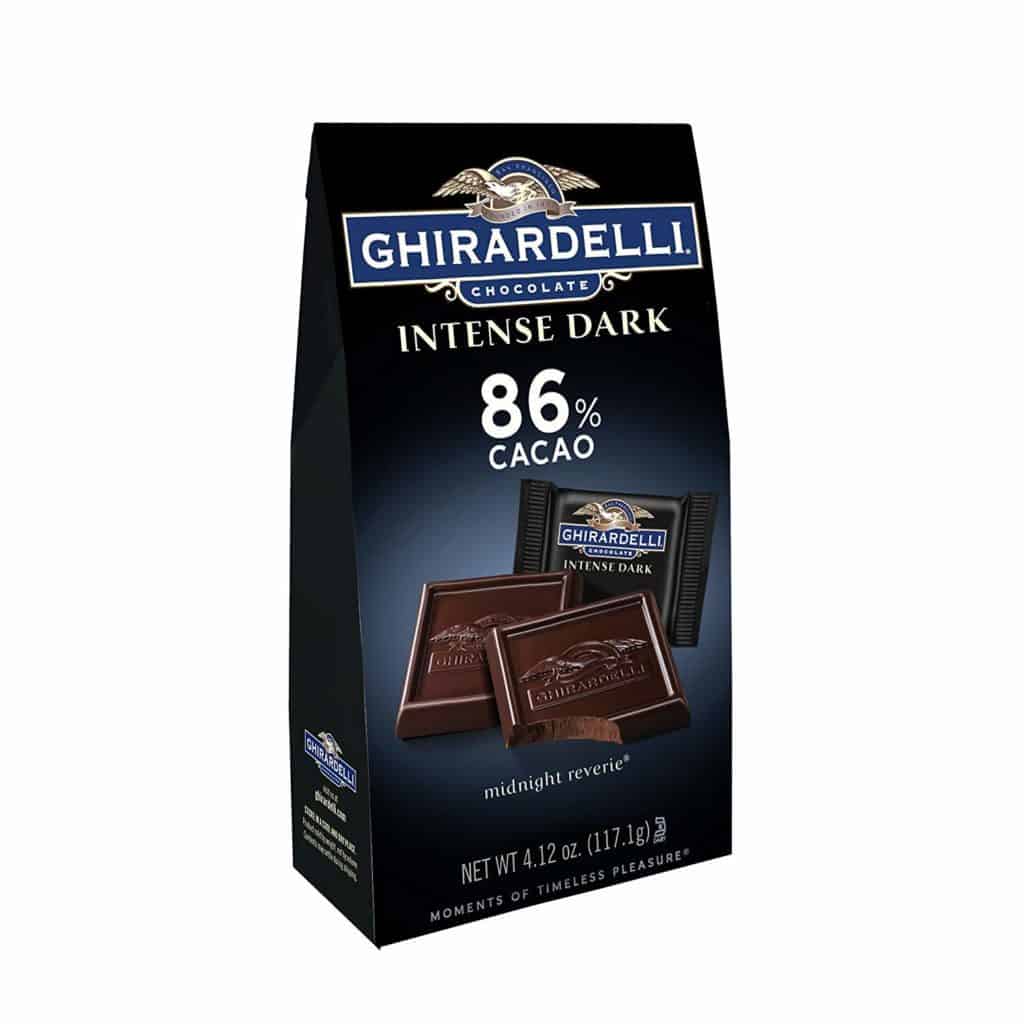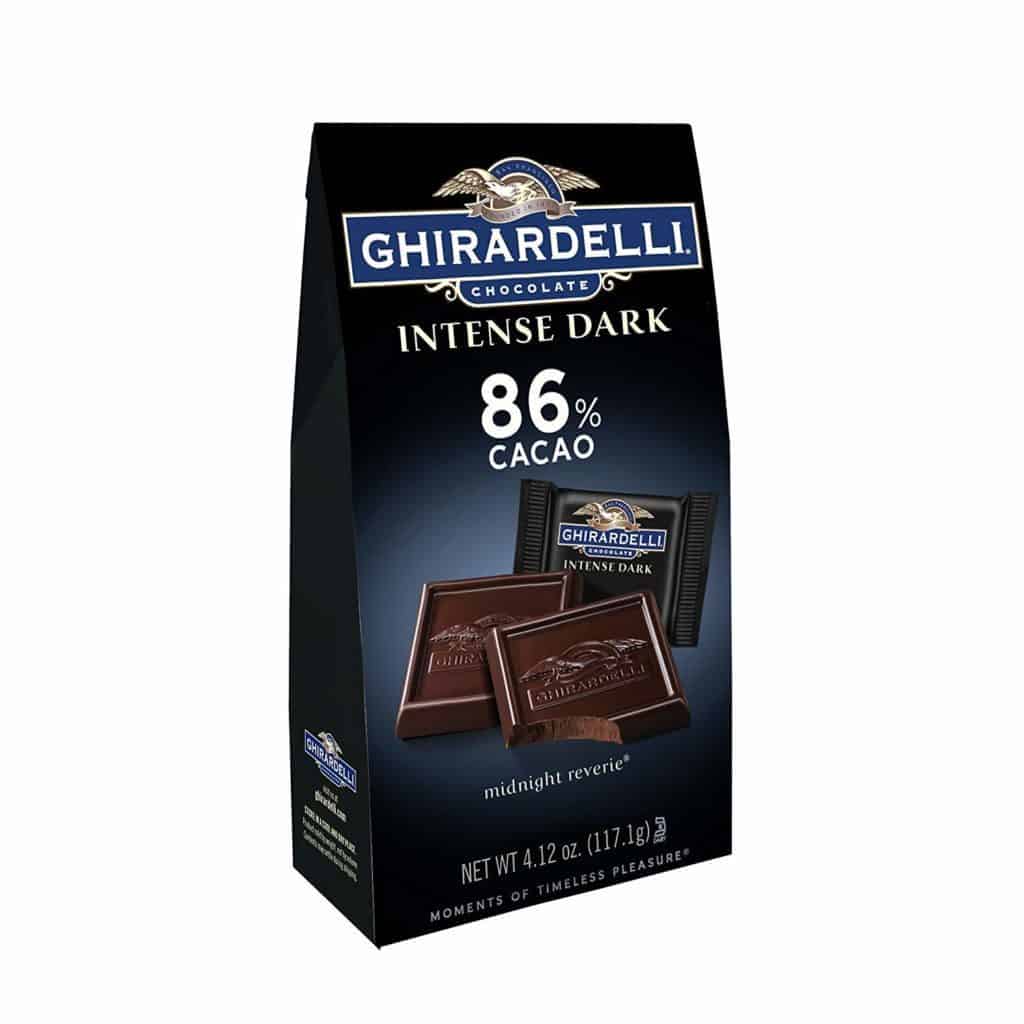 What chocolate bars are Keto friendly?
While dark chocolate is easy to find, if you dig a little deeper online, you will find all kinds of keto-friendly chocolate options. The benefits of a low-carb diet are too hard to resist and companies are stepping up to meet the demands of keto dieters everywhere. Here are a few great options!
Lily's Chocolate is some of the best-tasting low-carb chocolate you will find on the market and now, even in your grocery store! They also sell baking chips, chocolate covered almonds, and peanut butter cups. Try them in our Chewy Chocolate Chip Cookies or Chocolate Chip Cookie Dough.
Are Lily's chocolate bars Keto friendly?
Yes, these bars are only 1g of net carbs per serving, making them the best option for keto chocolate on the market.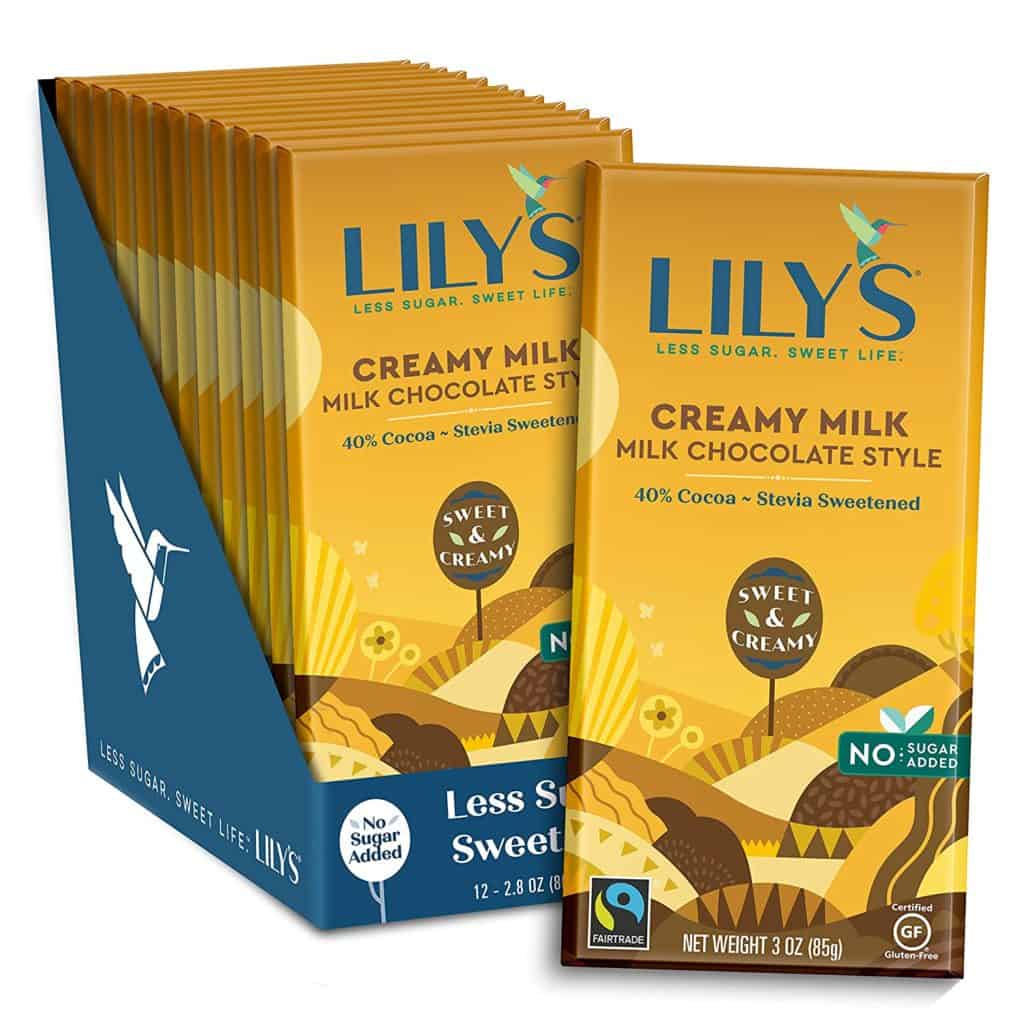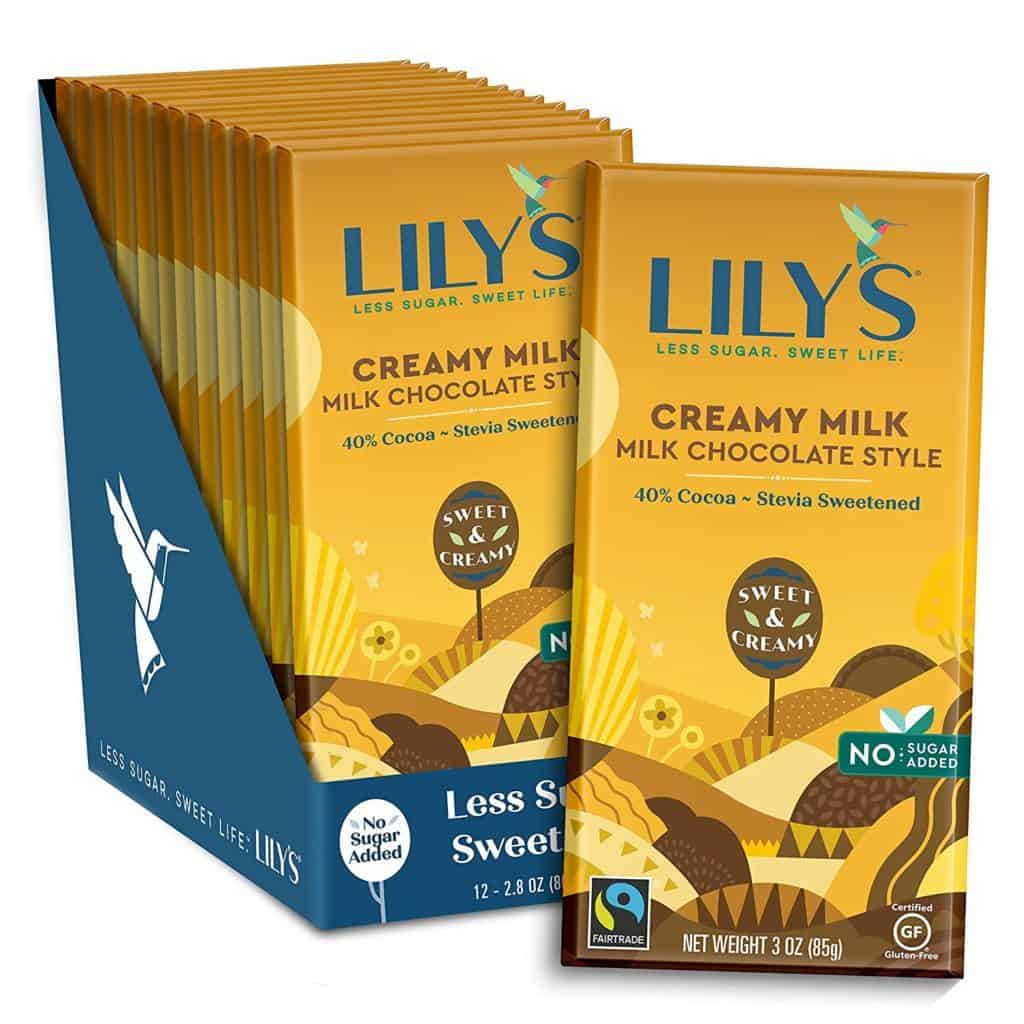 2. ChocZero – 1g net carb
ChocZero products are sugar alcohol-free and sweetened with monk fruit which is great news for people who are sensitive to sugar alcohol sweeteners. Their chocolate comes in individually wrapped squares, making portion control a breeze. They also sell white chocolate baking chips, sugar-free syrups, and keto bark!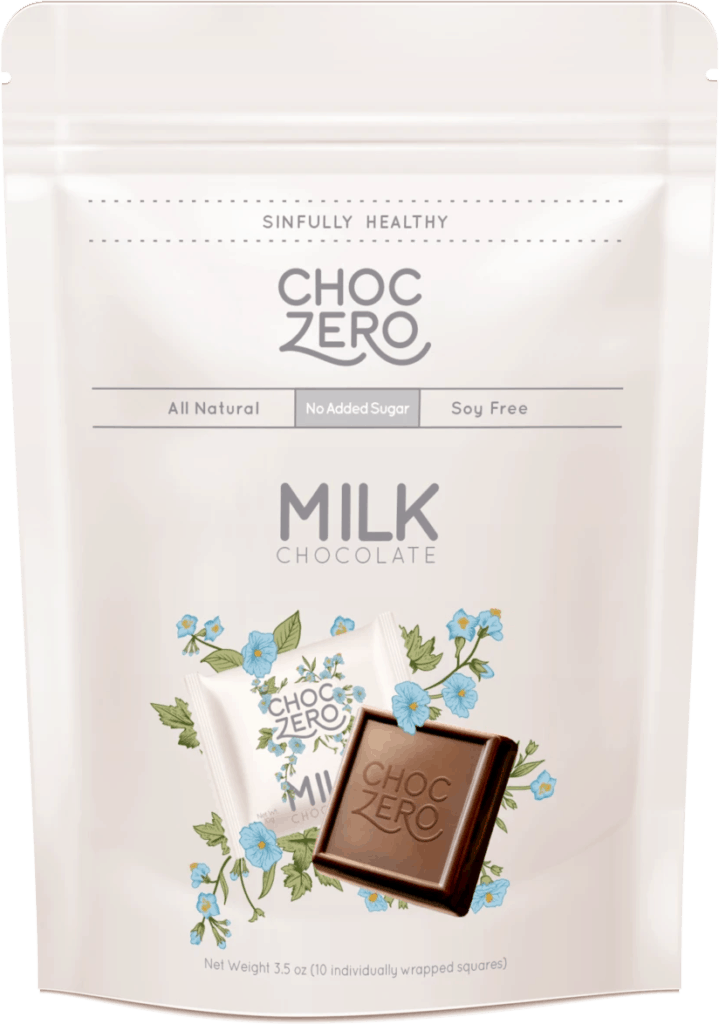 Not all of the SlimFast Keto products get the green light from us, but the Fat Bomb Peanut Butter cups are a hit! They're low-carb, available at Wal-mart, and satisfy that craving for Reese's.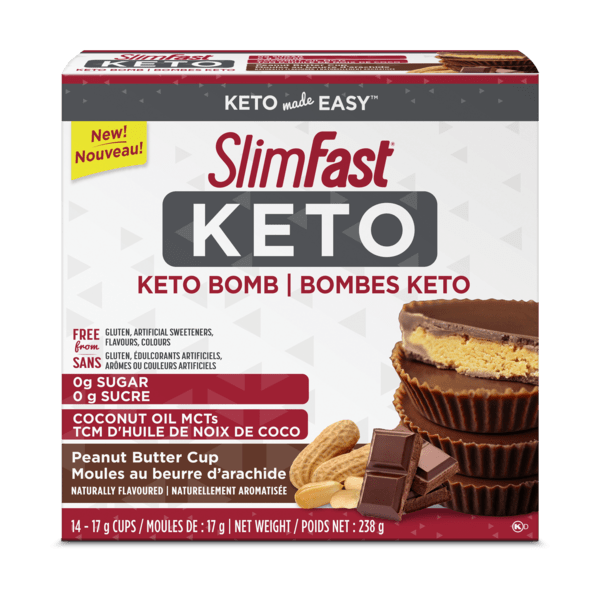 These low-sugar, perfectly portioned keto chocolate snacks are ideal for road trips and lunch boxes. Throw one in your purse for later and have one as an after-dinner, guilt-free dessert.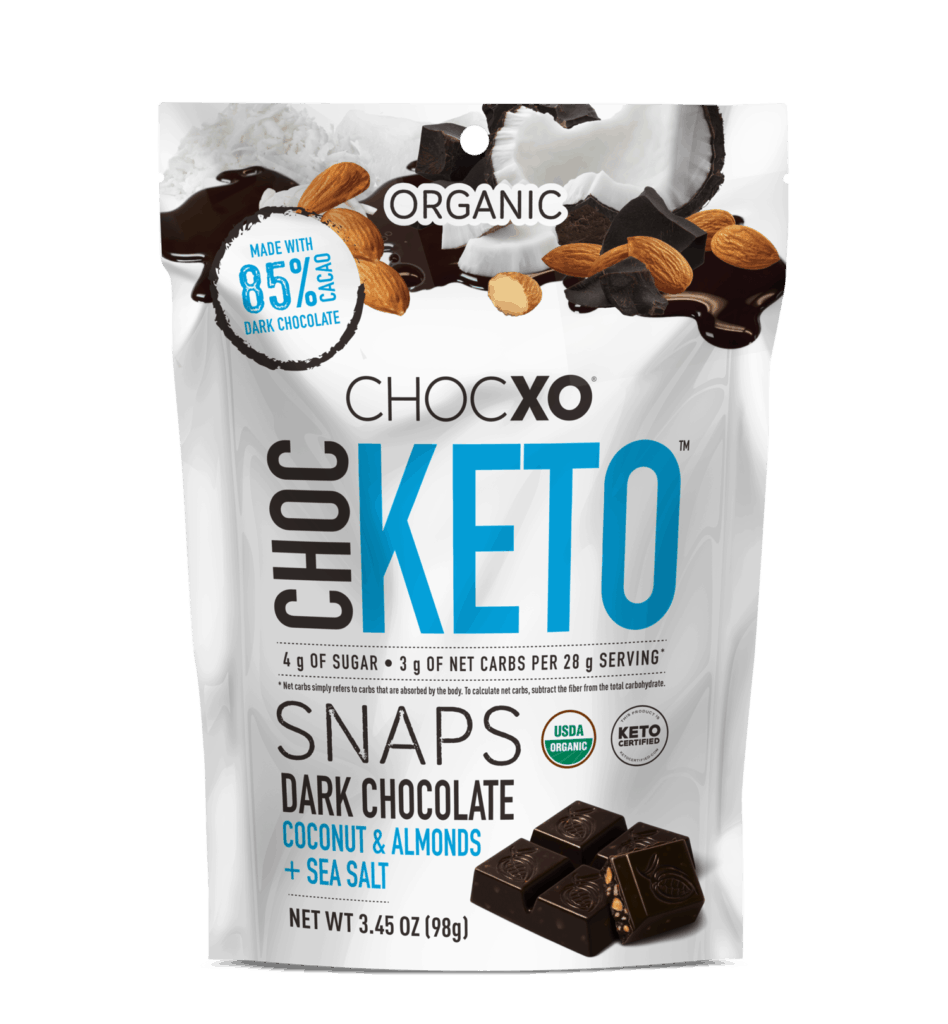 This low-carb chocolate bar is sweetened with a blend of erythritol and stevia and contains 12g of fat per serving!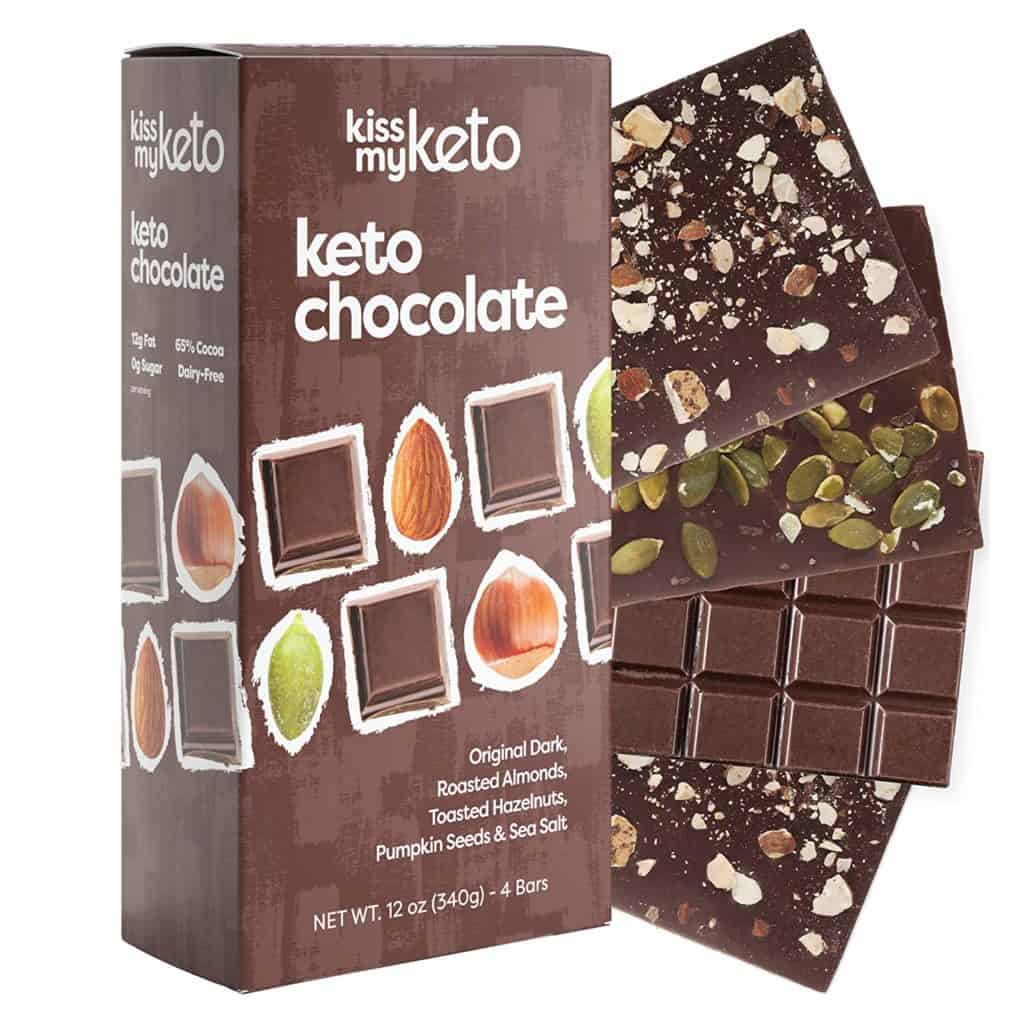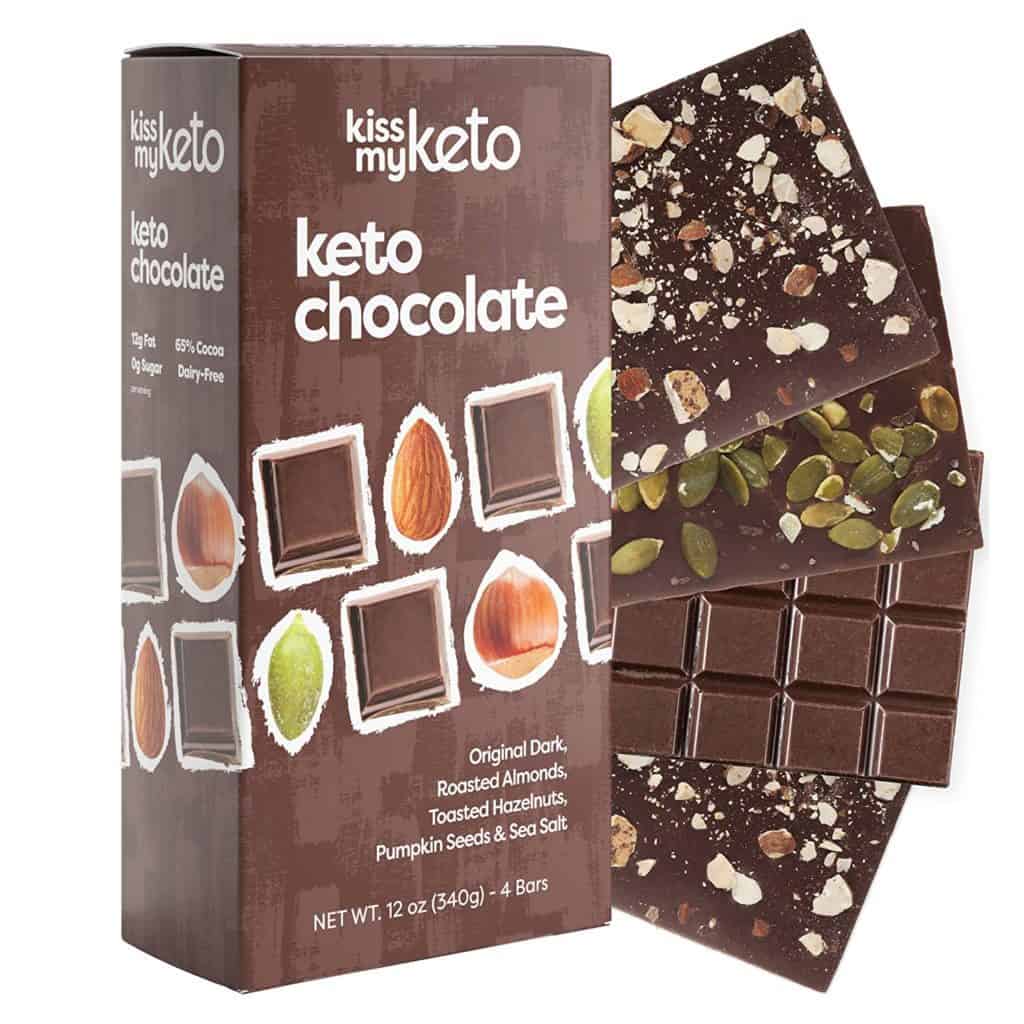 We might have a bias since we created these chocolate bars in collaboration with Keto Bars, but they really are one of our favorite low-carb snacks. The strawberry is tart and the dark chocolate is rich, resulting in the perfect flavor combination. Use code KETOCONNECT for 10% off your order!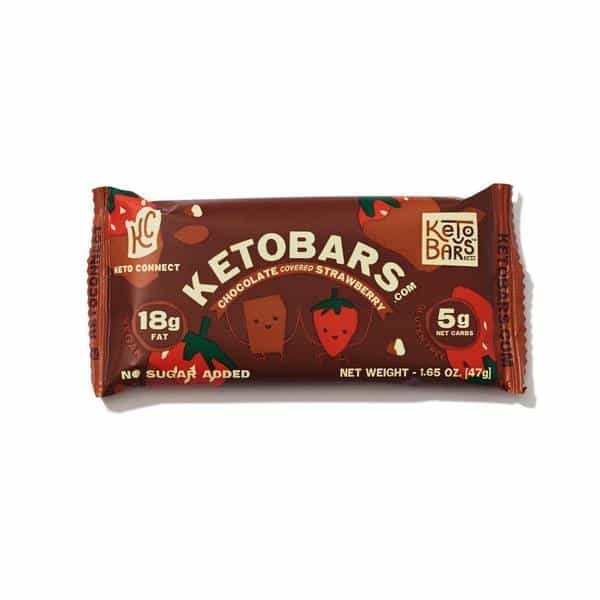 What sweets can I eat on keto?
You can eat sweets and baked goods on a keto diet, as long as they're made with low-carb sweeteners and other low-carb ingredients. Check out our products we love page for some of our favorite sweet keto treats! You can also try some of our favorite homemade keto sweets: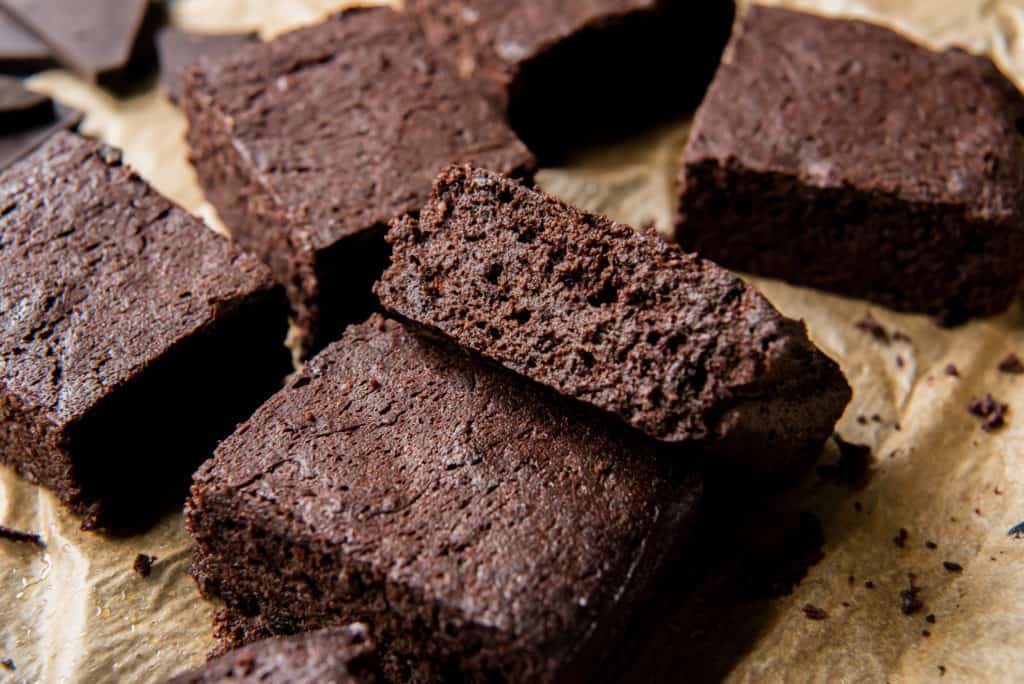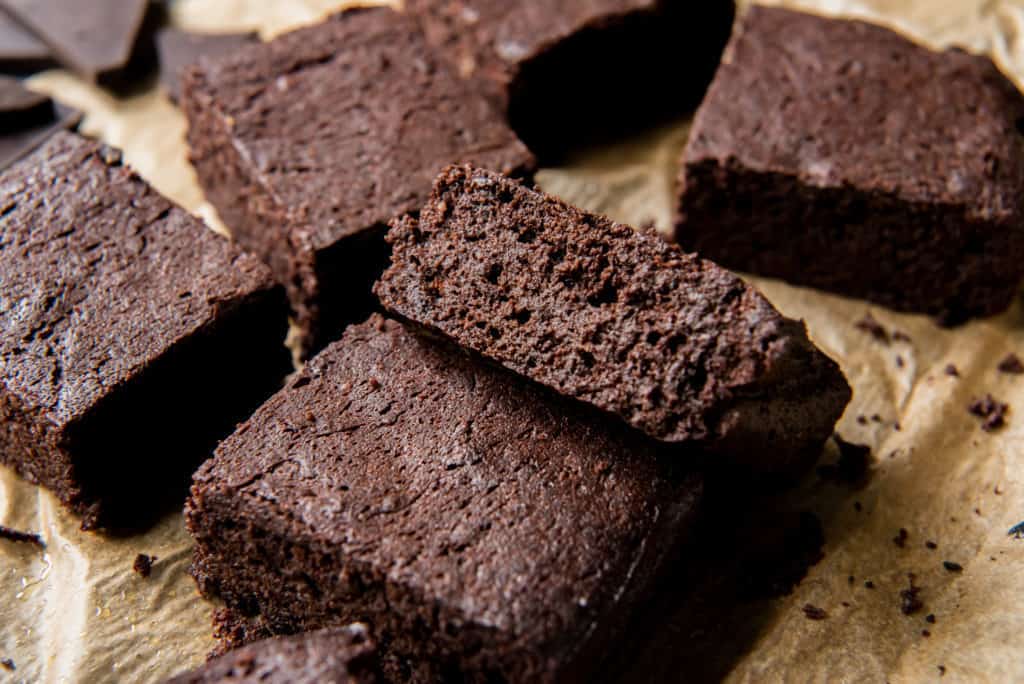 What is the lowest carb chocolate bar?
Other than Lily's Chocolate or Baker's chocolate which are the lowest carb chocolate bars, we love our homemade Keto Chocolate bar. Thanks to a chocolate bar mold we found on Amazon, we're able to create our very own chocolate at home using ingredients like cacao butter, stevia, and coconut oil. This recipe is only 2g of carbs for the entire chocolate bar! That's the best you're going to find.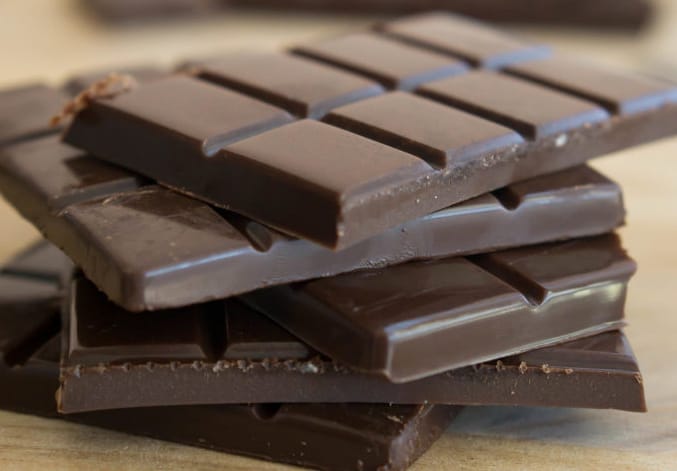 More Keto Chocolate Recipes
We've got plenty of keto chocolate recipes to choose from on the food blog, perfect for every craving and every occasion.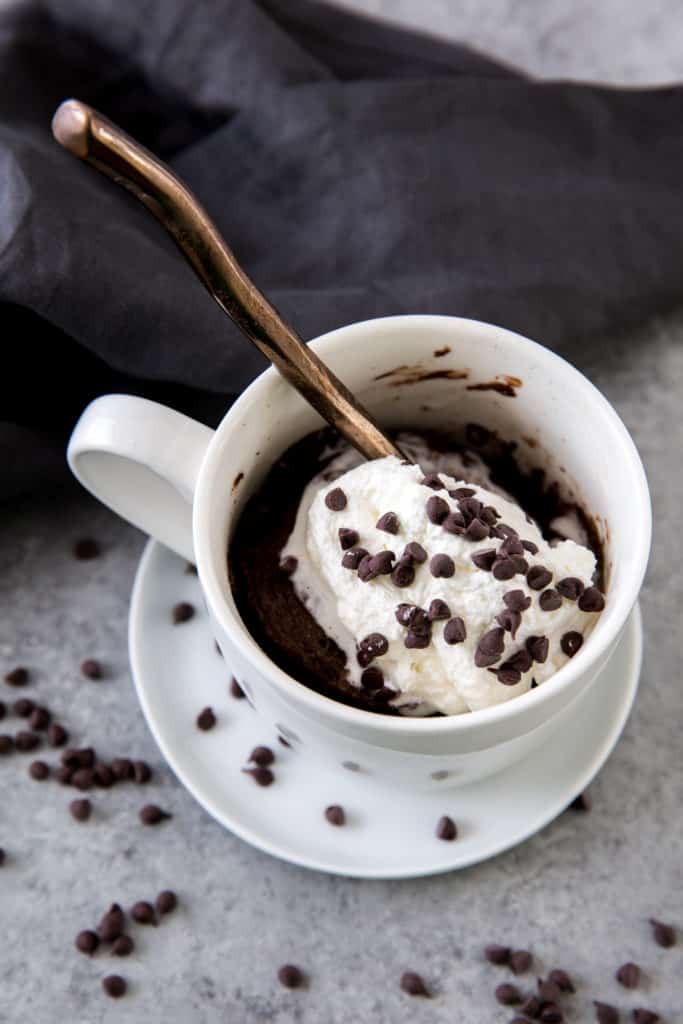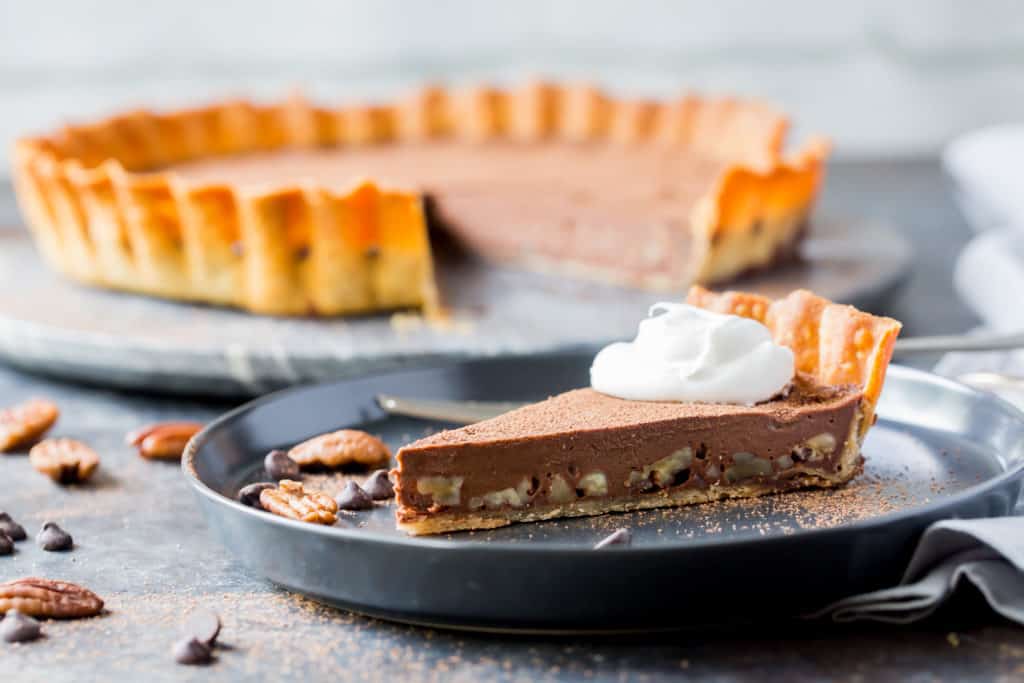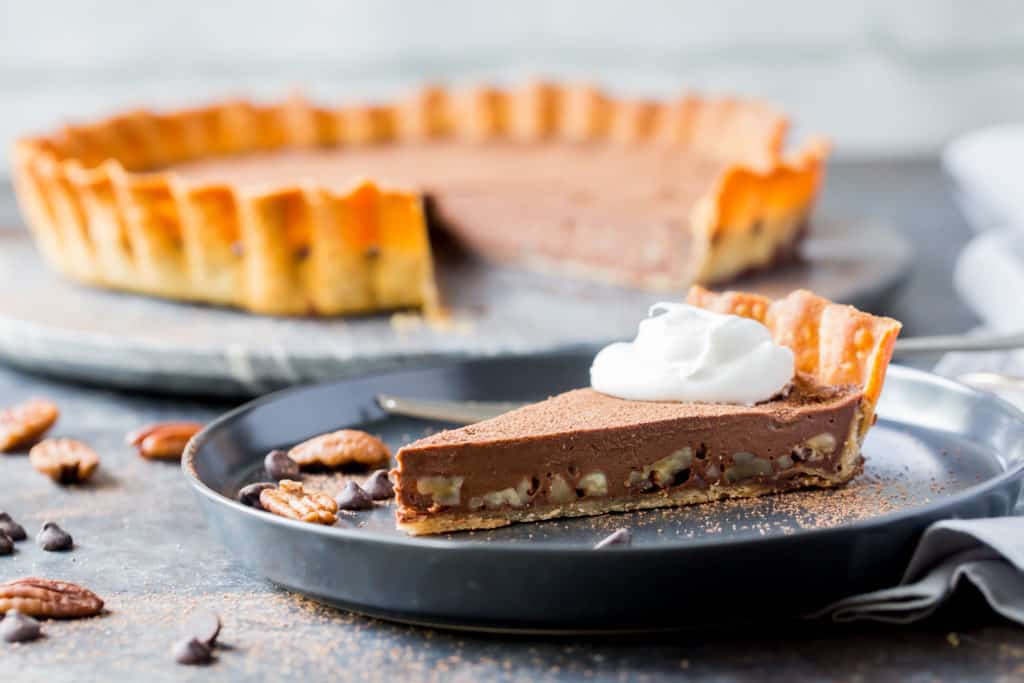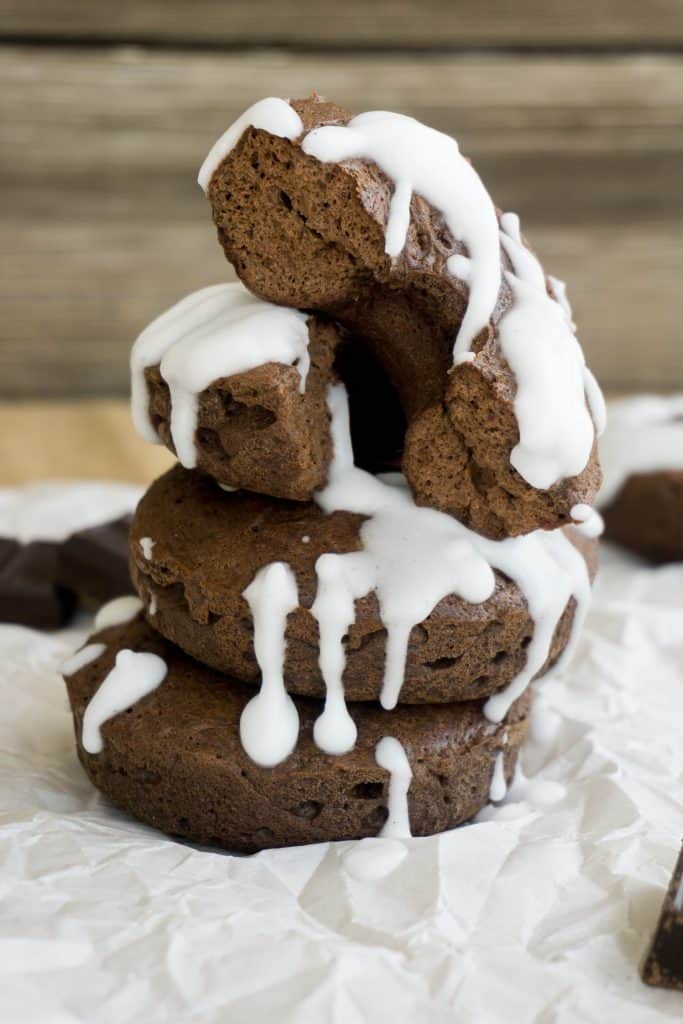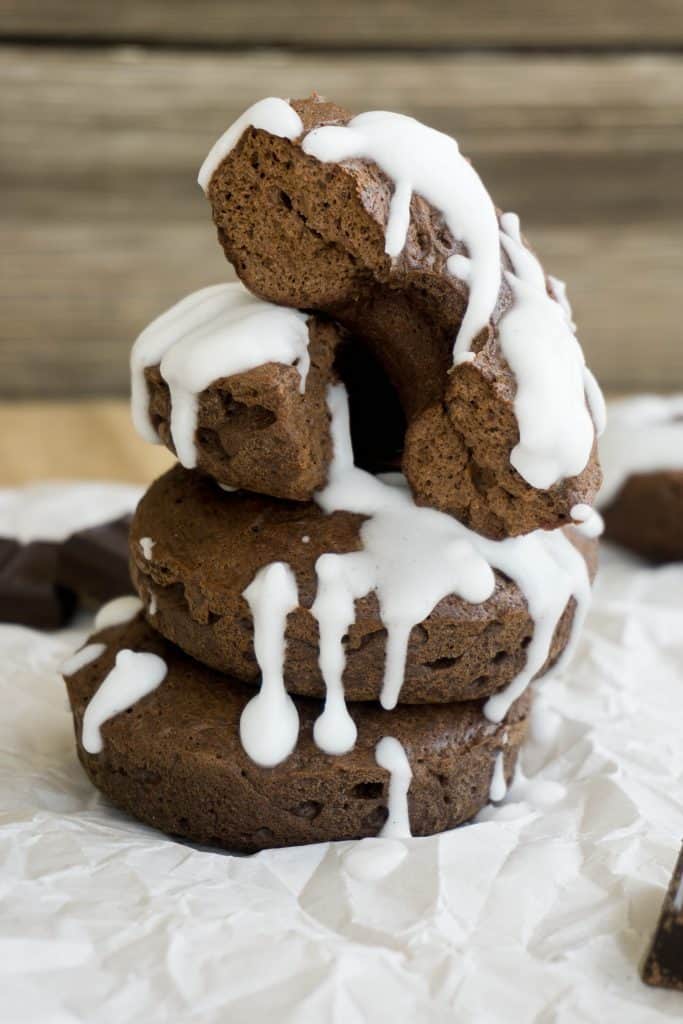 In Summary
Avoid traditional chocolate bars on the keto diet as they are packed with sugar and will put you over your daily carb limit.
Choose dark chocolate, typically 80% cacao content or higher will have the lowest carb content.
Look for individually wrapped chocolate squares to help with portion control.
Lily's, Choc Zero, Slim Fast, and Kiss My Keto offer low-carb chocolate options.
Find endless chocolate recipes on our food blog.