This keto chocolate milk is rich, decadent, and creamy just like the one you remembered growing up, except this time without any added sugar!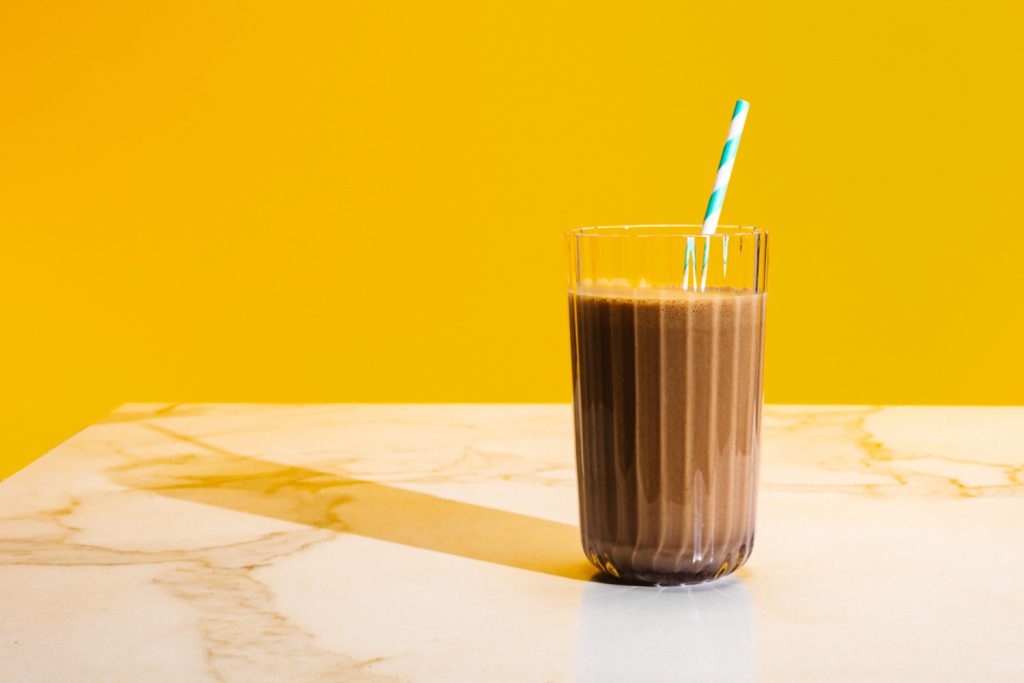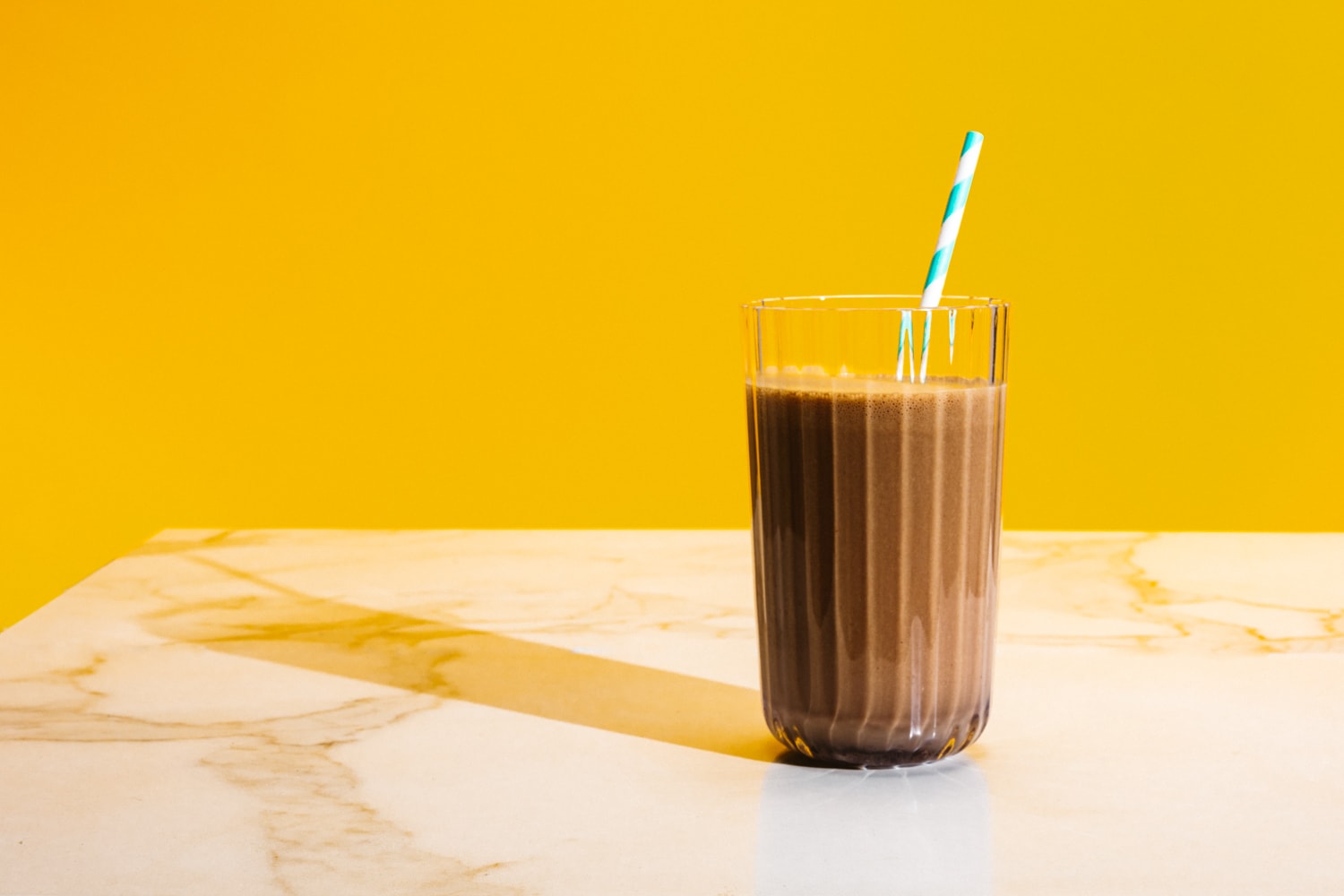 Why is Milk Bad for Keto?
This is a pretty common question people new to a keto diet have. Milk isn't good for keto because it contains lactose, a sugar found in dairy products.
A sugar is still a sugar whether it is naturally occurring or not, so it's best to avoid milk on a keto diet to prevent consuming excess sugar.
What Kind of Milk is Ok on Keto?
Most keto dieters will stick to heavy cream when making low carb recipes. It's low in carbs and sugar making it the perfect creamy addition to this keto chocolate milk recipe. It's also separated from the milk (aka the cream top) so that you skip out on excess sugar.
For a richer more decadent keto chocolate milk you can use canned coconut milk. Coconut milk is full of good fat and is a great sugar free option for a keto friendly lifestyle. Or, for a lower fat option try regular carton unsweetened coconut milk that can be picked up online or in most grocery stores.
Or alternatively, if all you have on hand is an unsweetened almond milk, this will work just as well. This lower calorie option, will also create a final product reminiscent of the sweet, delicious chocolate milk from your childhood, but without all the carbs from regular chocolate milk.
Try a variation with both almond milk and coconut milk for a rich, but slightly lower calorie keto chocolate milk.
Why We Love This Dairy Free Chocolate Milk Recipe
There are so many reasons to love this keto chocolate milk. It can be whipped up in just a few seconds, only has 3 ingredients, and doesn't even "taste healthy".
We also love this recipe because it's not only a healthy treat your kids will love, but also a sweet treat that doesn't have tons of sugar ready to knock you out of ketosis at any minute.
This recipe can also be made with whatever low carb milk you have on hand, meaning it can be higher or lower in fat depending on the milk you choose; and macros you want to hit.
Try this delicious chocolate milk with a scoop of extra protein for post gym gains, or mixed with a little coffee as a delicious at home mocha.
How Many Net Carbs are in Keto Chocolate Milk?
Depending on the choice of milk you use your net carbs will vary slightly. Our low carb chocolate milk recipe uses canned coconut milk which will be about 5-7 net carbs depending on how much cocoa powder you add.
Almond milk variations will have about 4-6 net carbs and heavy cream 5-7 as well. Again heavy cream similar to coconut cream will vary based on brand, so try to find the brand that has the lowest total carbs to keep it keto.
Is Keto Chocolate Milk Healthy?
Yes, keto chocolate milk is very healthy. Not only is it sugar free, but it is also full of good fats, vitamins, and minerals. Our full recipe for keto chocolate milk contains:
Coconut milk which has MCT oils. A type of fat linked to weight management and increased metabolism. It is also a good source of vitamins and minerals.
Unsweetened Almond milk which contains vitamin D and calcium. It is also low in calories and fat.
Heavy cream, A dairy product packed full of calcium and has a higher concentration of fat soluble vitamins A,D,E and K.
Cocoa powder a decadent treatrich in antioxidants that help reduce inflammation.
Is Cocoa Powder Keto?
When you are purchasing cocoa powder be sure to only buy 100% unsweetened. Only 100% unsweetened cocoa powder is keto. It's always a good idea to double check the ingredients to be sure it does not contain any added ingredients or sweeteners. We like Hershey's Specialty Dark and Better Body Foods Cacao Powder. Both are great sugar free cocoa options for this keto chocolate milk.
You might be surprised to find out that cocoa contains more antioxidants than most other foods. Not only is it delicious, but it also has some documented health properties.
As a reference, cocoa powder should have only 2 net carbs per tablespoon. Read our in depth keto chocolate article for more details.
Benefits of cocoa powder.
Not only does consuming cocoa powder allow you to indulge in the rich flavors of chocolate, without all the sugar, it also has some amazing health benefits.
It is rich in the antioxidant polyphenol. Which has been linked to lowering inflammation, cholesterol and blood sugar levels and increasing blood flow.
May have positive effects on mood and depression by reducing stress levels.
There are a ton of benefits to cocoa powder consumption, so if you were wondering whether or not you should eat that extra square of dark chocolate, go ahead, enjoy it!
How to Make Keto Chocolate Milk
Now that you know just how easy it is to make this recipe, it's time to get prepping. Let's make some creamy dreamy chocolate milk and relive our childhood for a bit!
Dairy Free Chocolate Milk Ingredients.
This dairy free chocolate milk recipe uses only 3 ingredients. We wanted to keep it super simple so you could make chocolate milk keto with minimal effort.
To make this recipe you will need any low carb milk or heavy cream. Options to make a good keto chocolate milk would be coconut milk, almond milk, cashew milk, or walnut milk. Just make sure whichever brand you buy is unsweetened.
Next you will need unsweetened cocoa powder. There isn't a big difference between cacao and cocoa other than cacao powder is not processed with heat, thus leaving the nutrients in tact. Since this chocolate milk will not be heated you can use cacao powder for extra antioxidants in desired.
Avoid products like Nesquik or Swiss Miss to make keto chocolate milk sugar free. Most healthy recipes should remind you of this, but incase you didn't know Nesquik and Swiss Miss are LOADED with sugar. They wont make chocolate milk keto because almost 70% of the mixes is pure sugar and carbohydrates.
We also have used the chocolate collagen from perfect keto before in our healthy recipes for hot cocoa because the flavor and texture is so rich and creamy. If you are wanting to make a strawberry milk recipe just switch the chocolate powder for Perfect Keto strawberry collagen.
To make chocolate milk keto you will also need a sugar free sweetener. Our favorites to use are stevia or powdered erythritol for a smooth blend.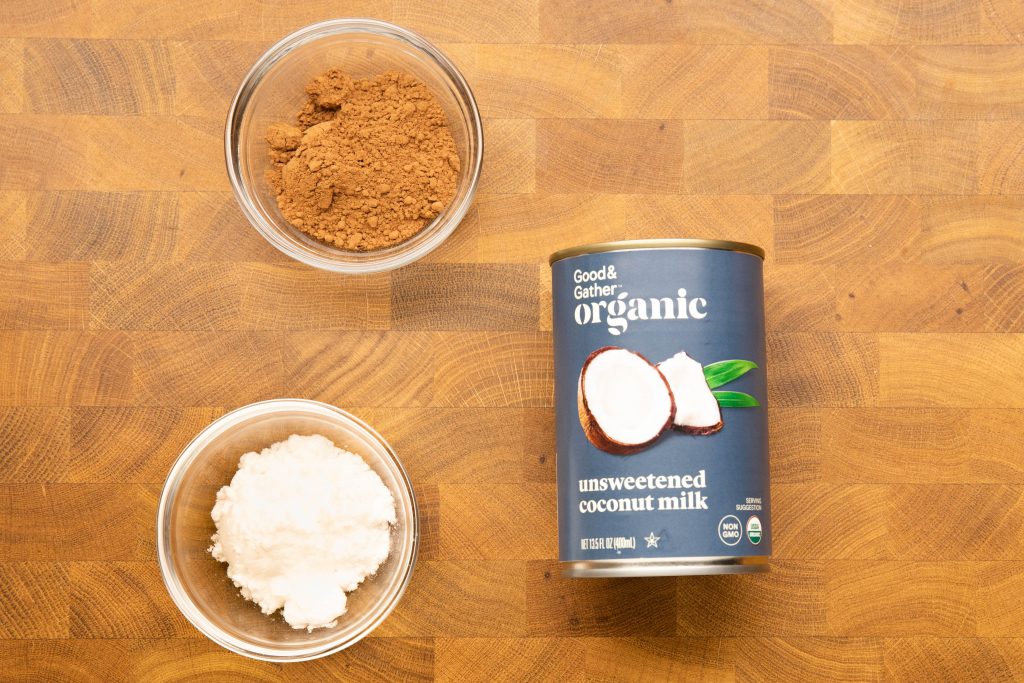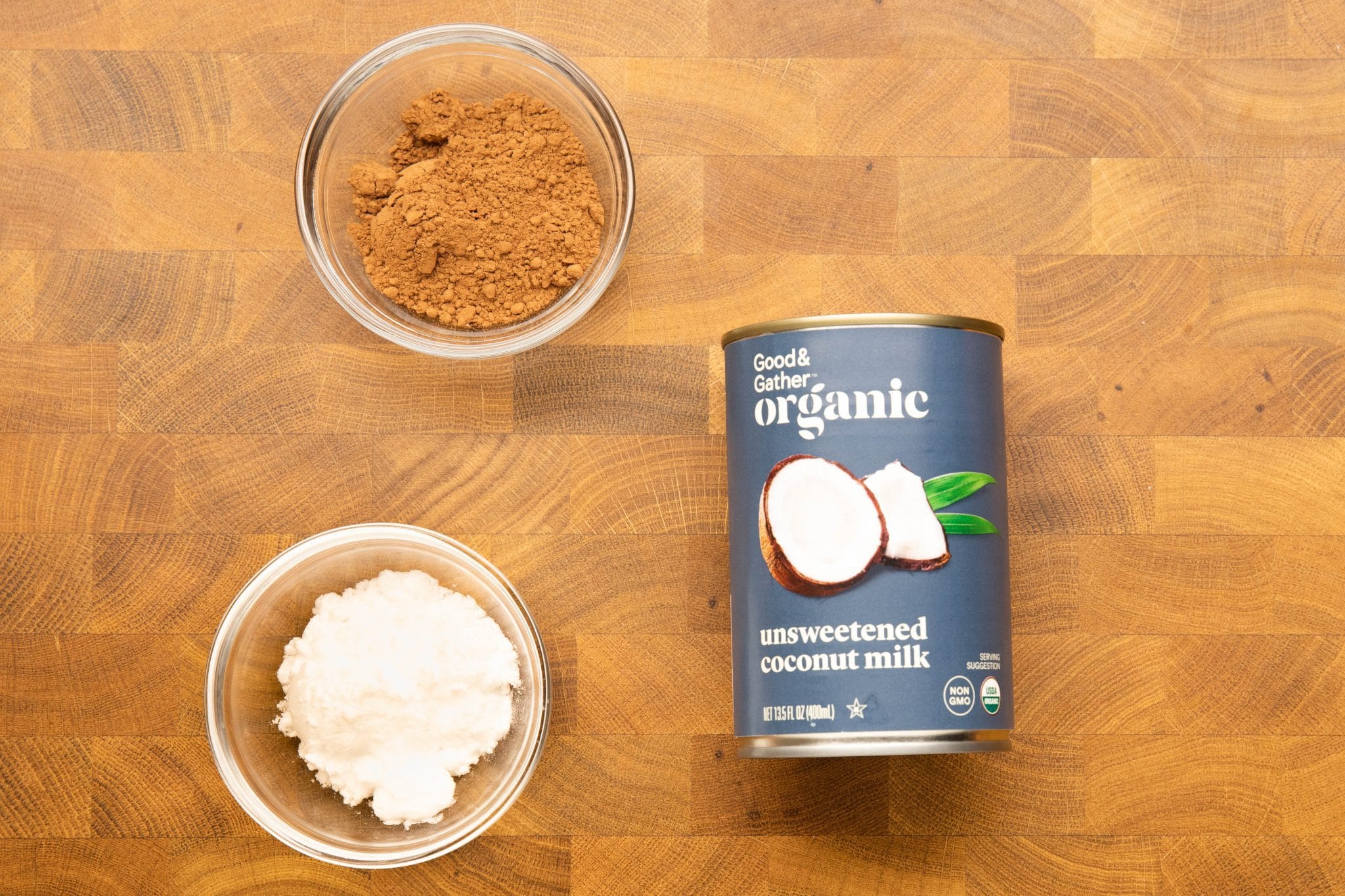 Equipment
All that is needed to make this recipe is a blender, but if you don't have one that's ok.
Alternatively, if you do not have a blender you can make a quick slurry. Simply combine your cocoa powder and keto sweetener with a bit of coconut, almond milk or heavy cream. Mix slowly with a whisk. Once you have a smooth paste, gradually add in the rest of your preferred milk while stirring.
Making Keto Chocolate Milk
Making good chocolate milk just became a whole lot easier. Like most of our keto recipes, we think ease is super important in creating a healthy low carb lifestyle that's maintainable.
Simple add the milk of choice, low carb sweetener, and cocoa powder into a blender. Blend on high until smooth and creamy.
Optionally you can add some keto protein powder or a little coffee to make a protein shake with the perfect balance of protein, caffeine, and fat.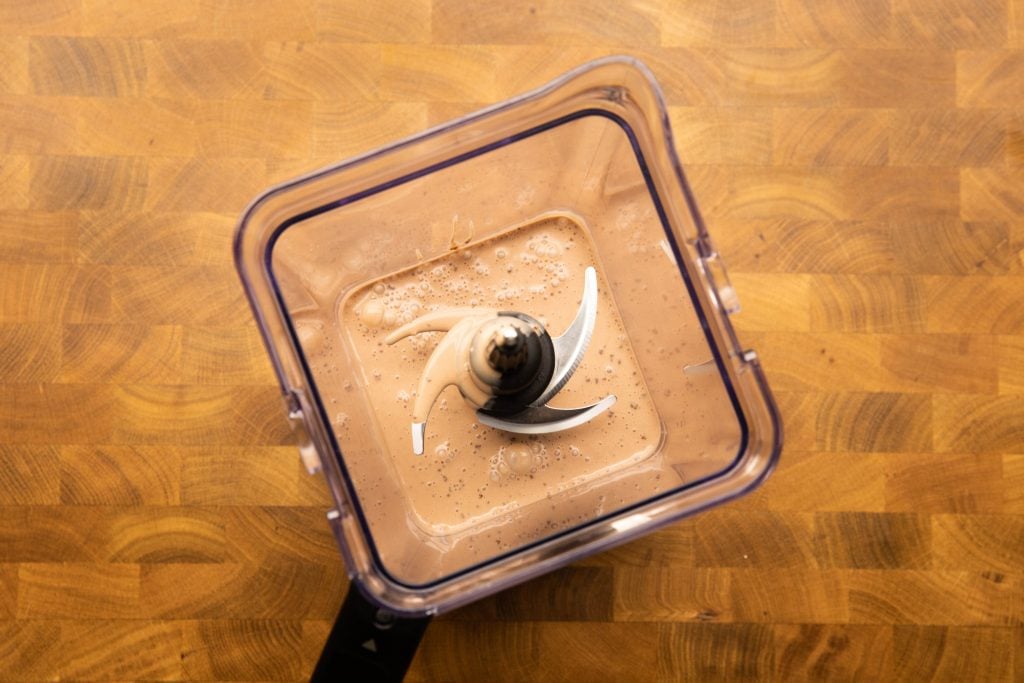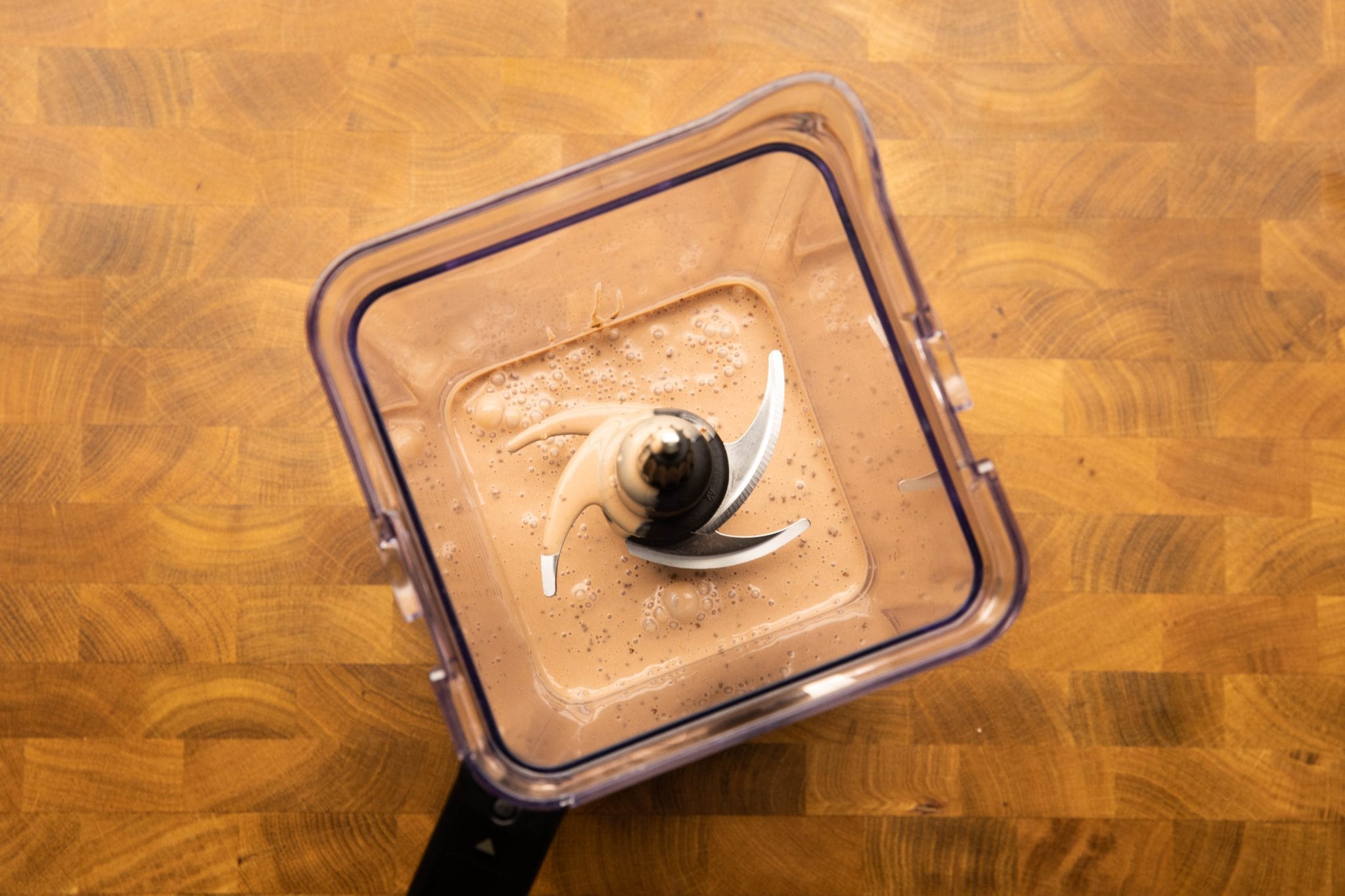 How to Store Keto Chocolate Milk?
This keto chocolate milk recipe will easily keep in the fridge for up to 5 days. If you are using heavy cream, take note of the expiration date.
Turn your chocolate milk into a protein shake.
For a delicious post-workout protein shake simply add a few scoops of chocolate collagen powder or your favorite keto protein powder. It's a quick and easy way to get more protein into your diet, or a great option if you are on the go.
Keto Iced Mocha
Why not pull out all the stops and make yourself the ultimate thick and creamy iced mocha!
We like to store our leftover coffee in the fridge for an afternoon pick me up. Otherwise an unsweetened cold brew from the grocery store will work just as well.
For a quick iced mocha, shake one serving of your premixed keto chocolate milk, with coffee. Top with whip cream or your favorite dairy free cream.
More Keto Drink Recipes
Looking for more delicious recipes to enjoy? Our keto recipes are sure to impress not only with taste, but also with their nutrition facts. Try our:
Keto Shakes– These keto shakes come in 5 different recipe variations so you can make your perfect drink. Simply grab your favorite milk and become your own expert recipe developer with these tasty treats.
Sugar Free Hot Chocolate– Not only is this hot cocoa sugar free, but it's also gluten free and easy to spice up with a different sweetener or cinnamon.
Pumpkin Spice Latte– We know you're just as excited for fall as us, and skipping out on the sacred pumpkin spice latte each fall is strictly prohibited. With barley any prep time one cup will be ready to enjoy in no time!
Hopefully you enjoy this recipe's useful tips and make your own perfect low carb keto glass of chocolate milk. Check out the full recipes in each of their blog posts to learn all about making the perfect drink.
Keto Chocolate Milk
This keto friendly drink recipe will easily become your new favorite beverage of choice. Whether you are rushing to get the kids out the door with sugar free chocolate milk, or lounging on the couch sipping your iced keto mocha you are sure to find the versatility of this recipe a total win.
Considering you can whip up this low carb chocolate milk recipe in minutes with only 3 ingredients there is just no reason to not keep this keto drink stocked up in your fridge at all times. Use it as a base for your protein shakes, an iced mocha, or to satisfy your sweet cravings. There is no doubt this healthy, nostalgic chocolate milk recipe will become a staple in your low carb lifestyle.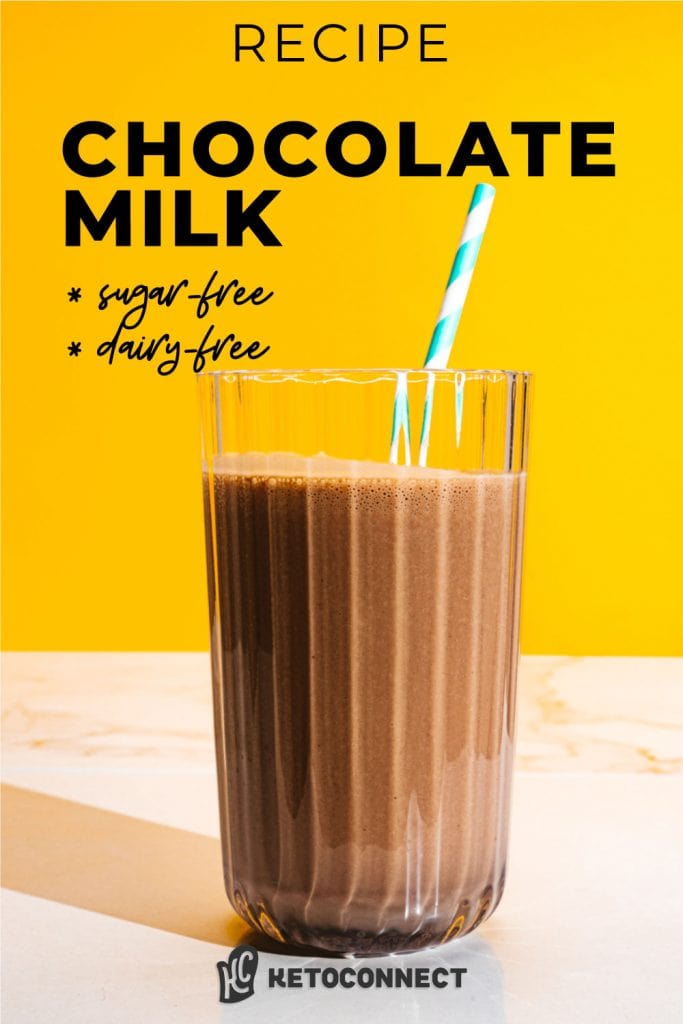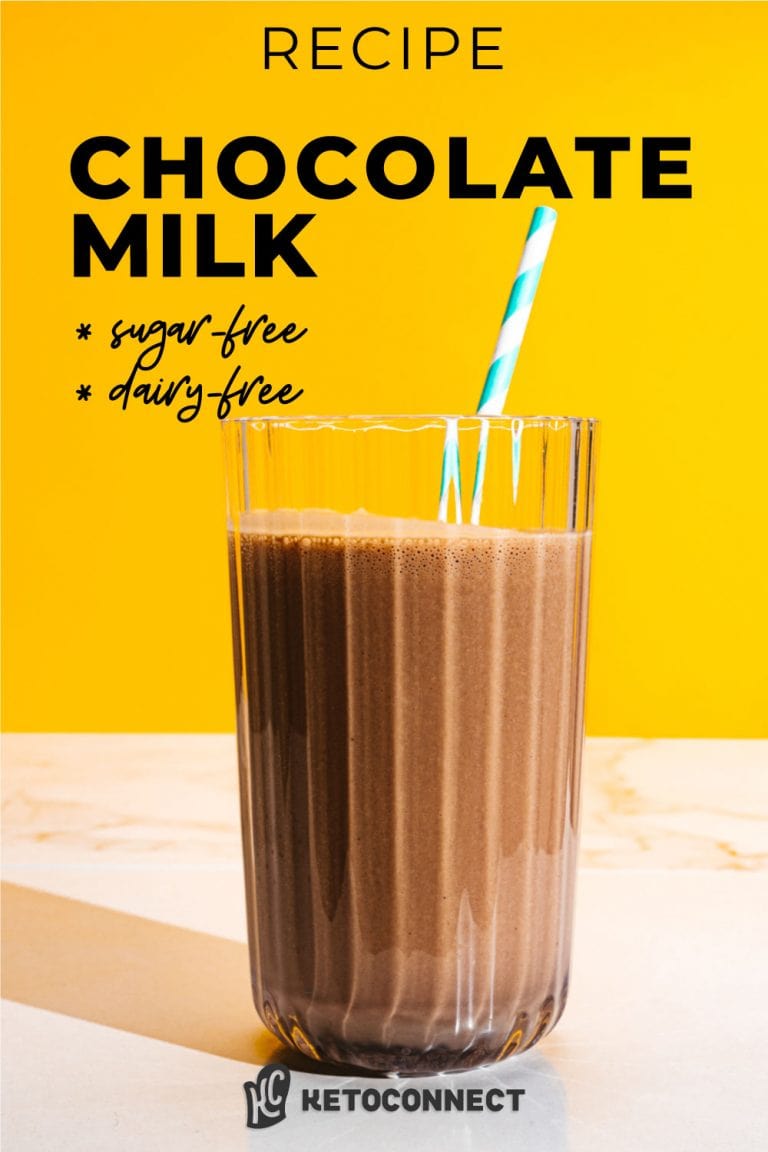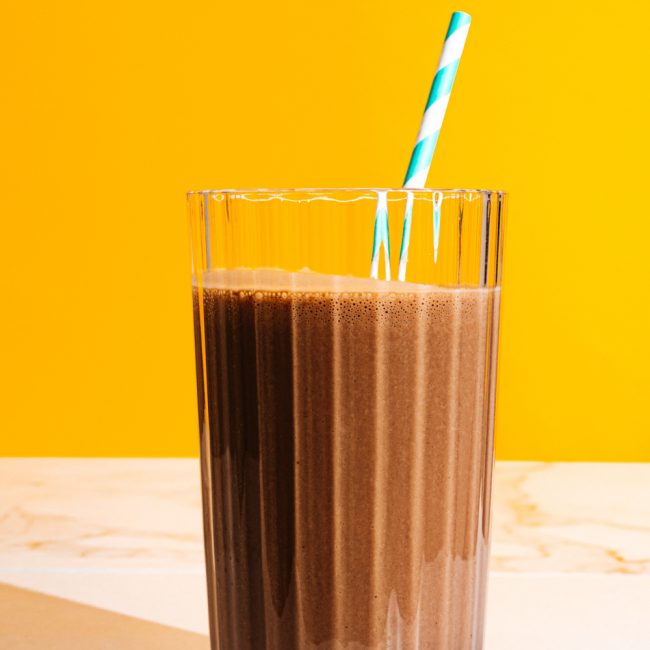 Keto Chocolate Milk Recipe | Dairy Free
This is a super simple keto chocolate milk recipe using just 3 simple ingredients.
Total Time 2 minutes
Servings 2
Calories per serving 317kcal
Prep Time: 2 minutes
Cook Time: 0 minutes
Instructions:
Combine all ingredients in a blender. Blend on high for 15 seconds. Pour into a glass and enjoy.
Notes
For a thicker keto chocolate milk you can leave out the water. You can also add ice to make it more of a chocolate milk shake.
Nutrition Facts
Keto Chocolate Milk Recipe | Dairy Free
Amount Per Serving
Calories 317 Calories from Fat 279
% Daily Value*
Fat 31g48%
Saturated Fat 28g140%
Polyunsaturated Fat 1g
Monounsaturated Fat 1g
Sodium 7mg0%
Potassium 114mg3%
Carbohydrates 7g2%
Fiber 2g8%
Sugar 3g3%
Protein 4g8%
Calcium 13mg1%
Iron 1mg6%
* Percent Daily Values are based on a 2000 calorie diet.
Written By