This is a complete list of the best keto Costco items available.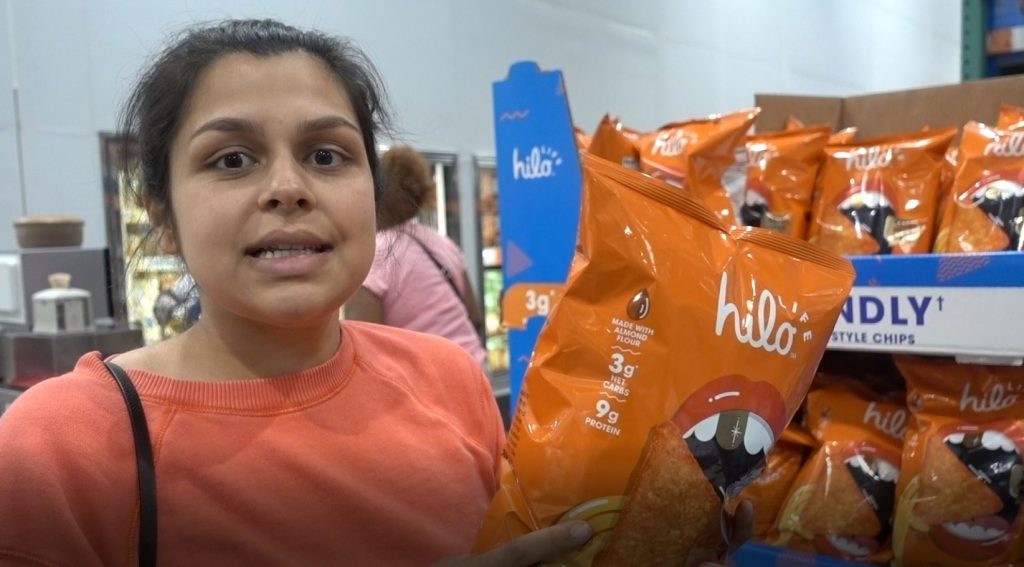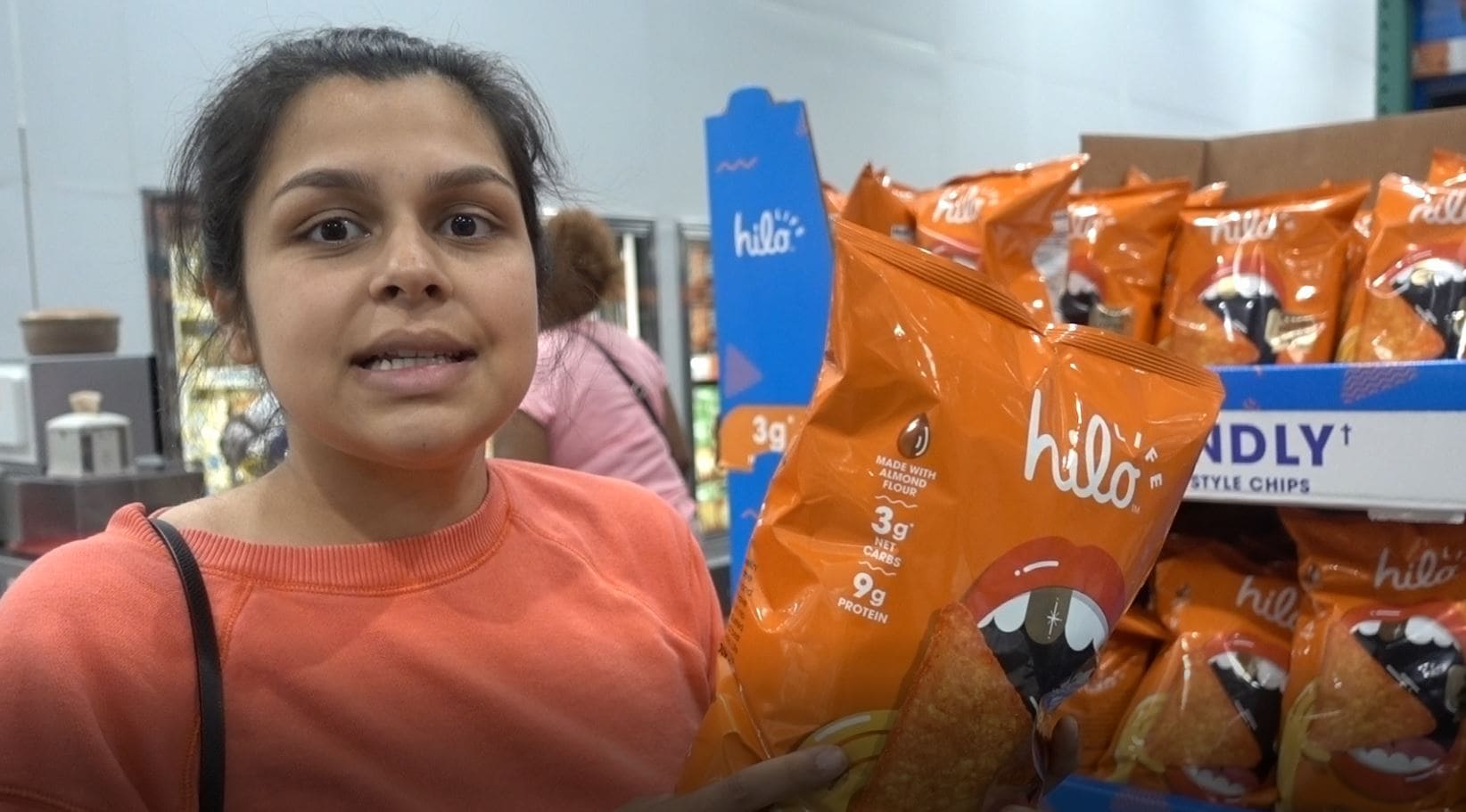 Costco is full of keto-friendly ingredients and meals that are perfect for those on a budget. Come shopping with us, and we'll show you all of our keto favorites, from meat and dairy products to veggies and produce. Let's get started!
What Keto Items Does Costco Carry?
It's tempting to run through Costco with an empty cart and grab anything that's low-carb and high in protein and fat. However, we like a little organization, so we'll break down everything we purchase from Costco on our normal visits by food type. This will help you spend minimal time shopping so that you'll have more time to meal prep!
Keto Specialty Items at Costco
When we first wrote this shopping guide 4 years ago there were nowhere near as many keto options at Costco as you will find today. In fact, we just added this section which goes over all of the keto specialty items that are now stocked at Costco.
You won't find all of these items in your local Costco, but here are the keto snacks you'll want to be on the lookout for.
Hilo Life Keto Tortilla Chips – MUST TRY
This is definitely our top pick of all the keto specialty items now at Costco. These are crunchy and flavorful chips made from Almond flour. The flavor is great and they contain 4 grams of net carbs per serving.
They compare closely to Dorito's and make for great dipping chips. This is our favorite keto snack while watching TV shows and movies.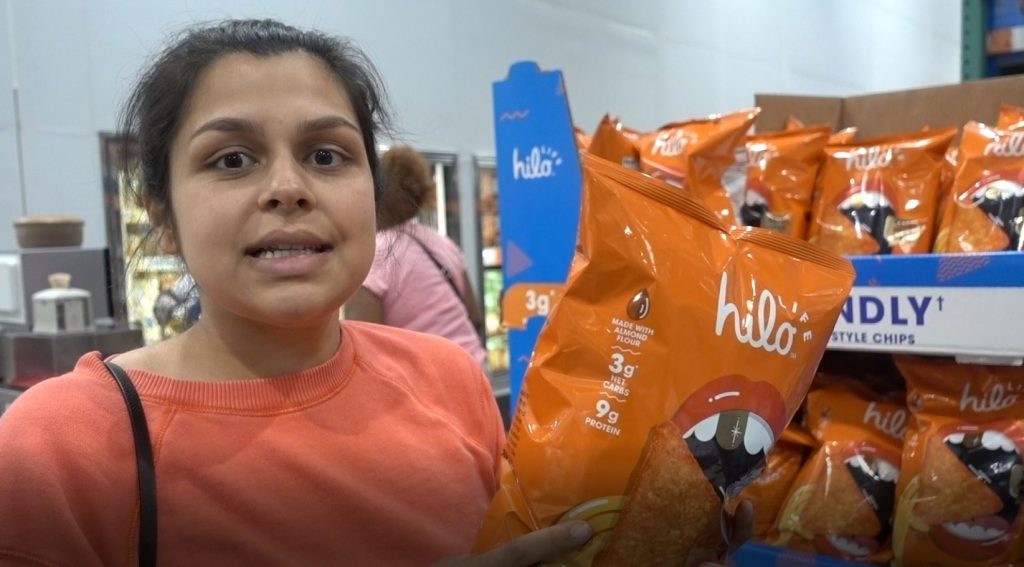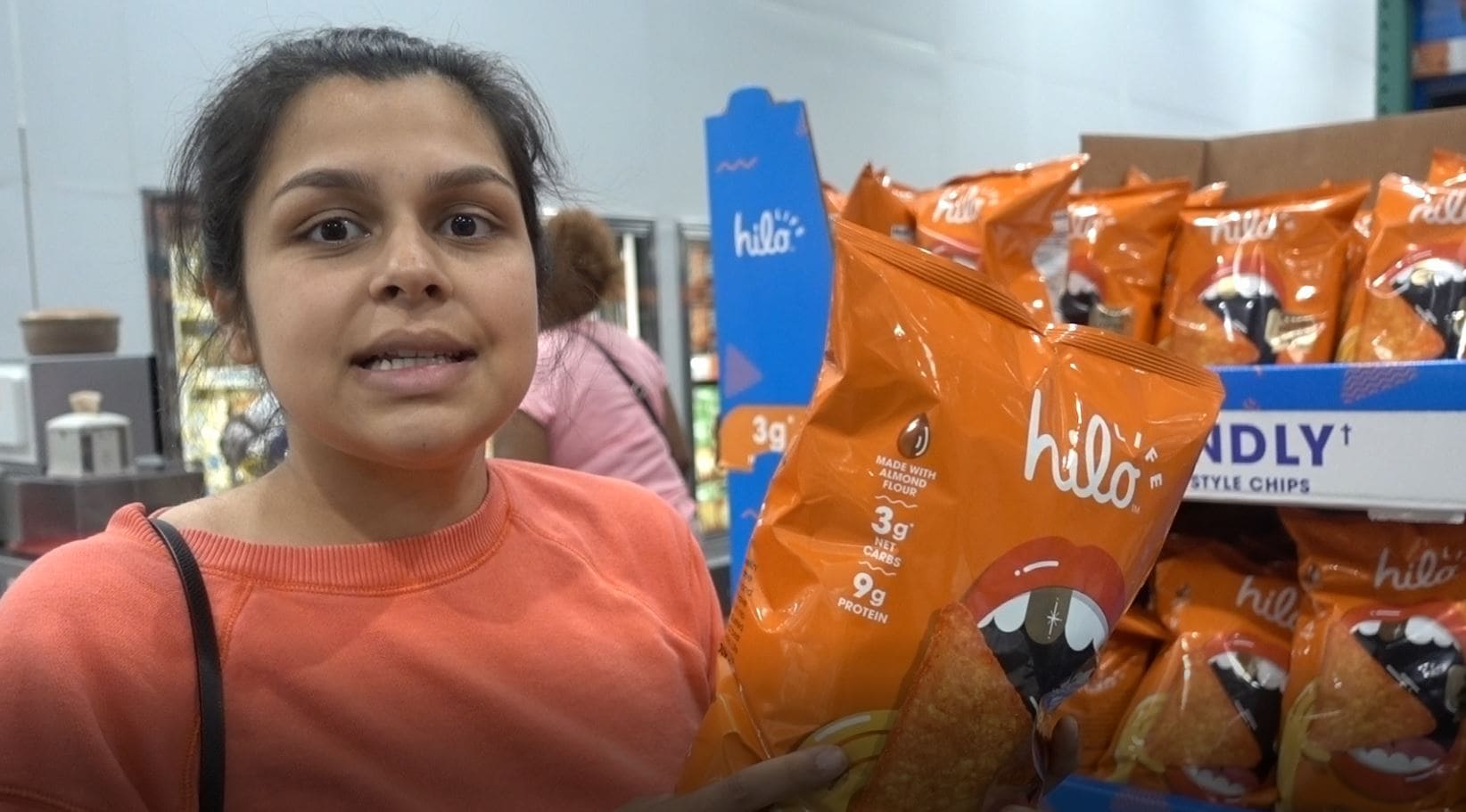 Super Coffee
While it's not a favorite of ours, some people swear by it. It's a mixture of coffee and protein and could be a great way to start your day if you're short on time. It's one of the best keto Costco drink options.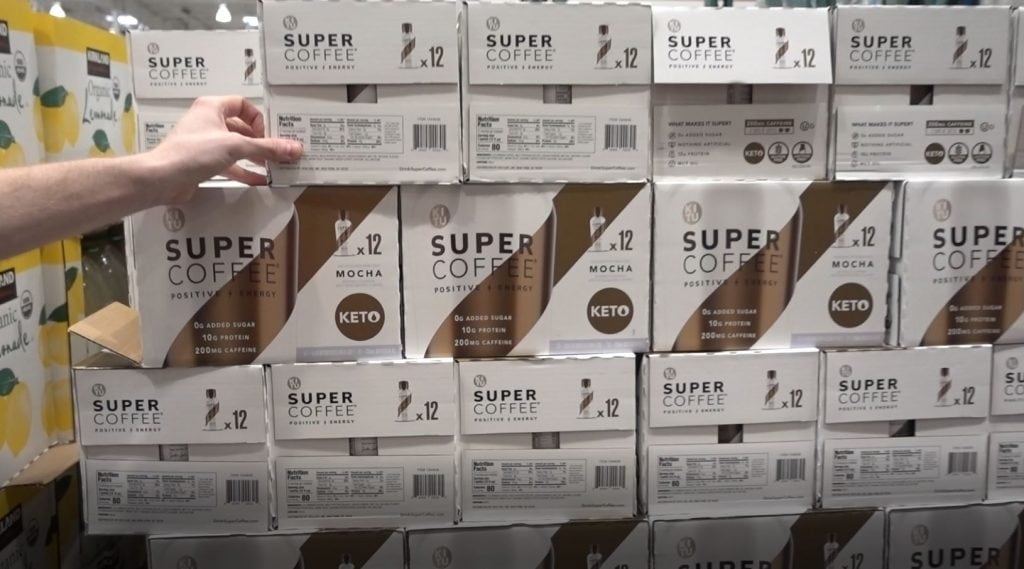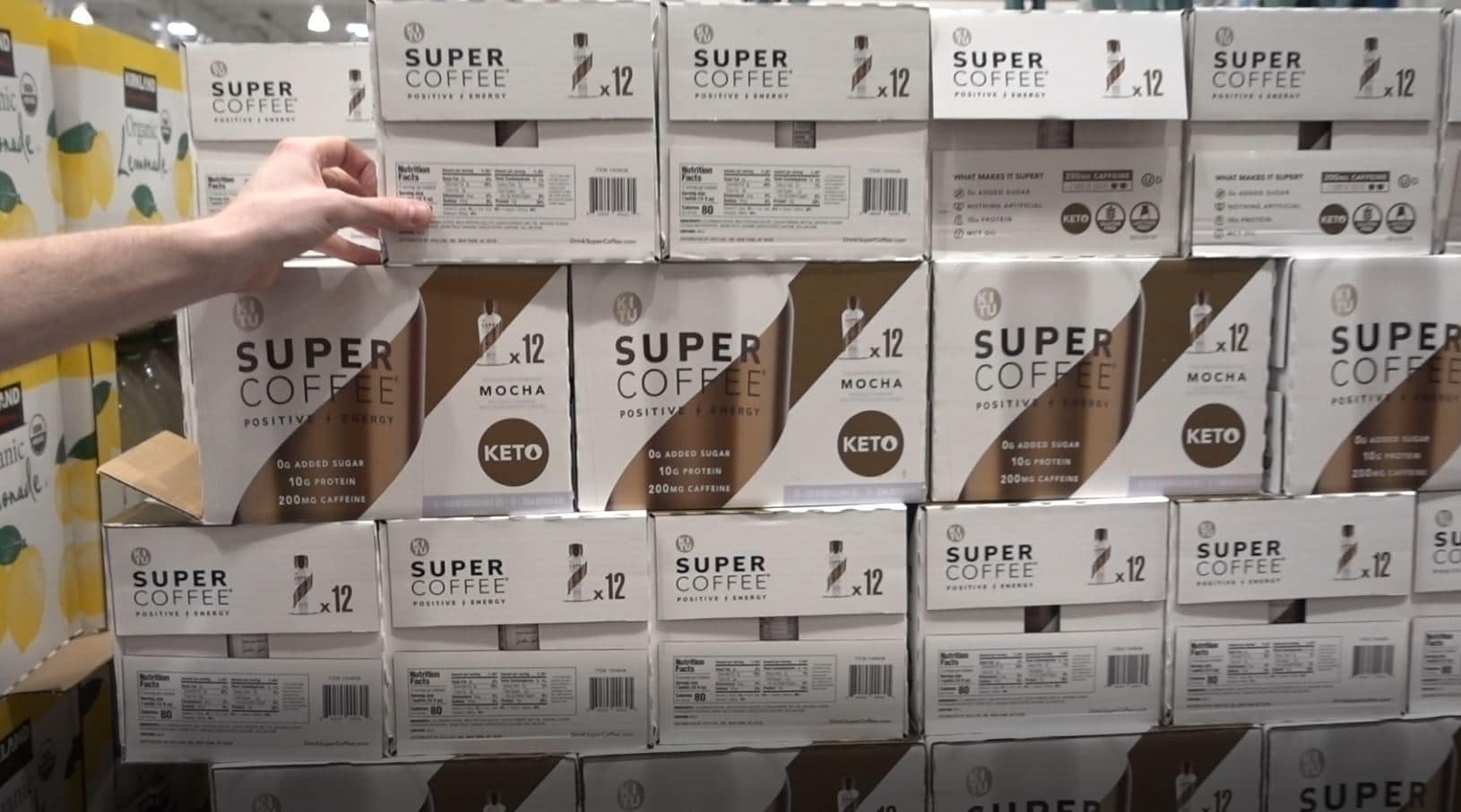 Almond Keto Bites by Bakery Street
These might be worth a try if you love the soft and sweet combination of a blueberry muffin. While I'm not the biggest fan of them, some people love them. They contain 5 grams of net carbs per serving.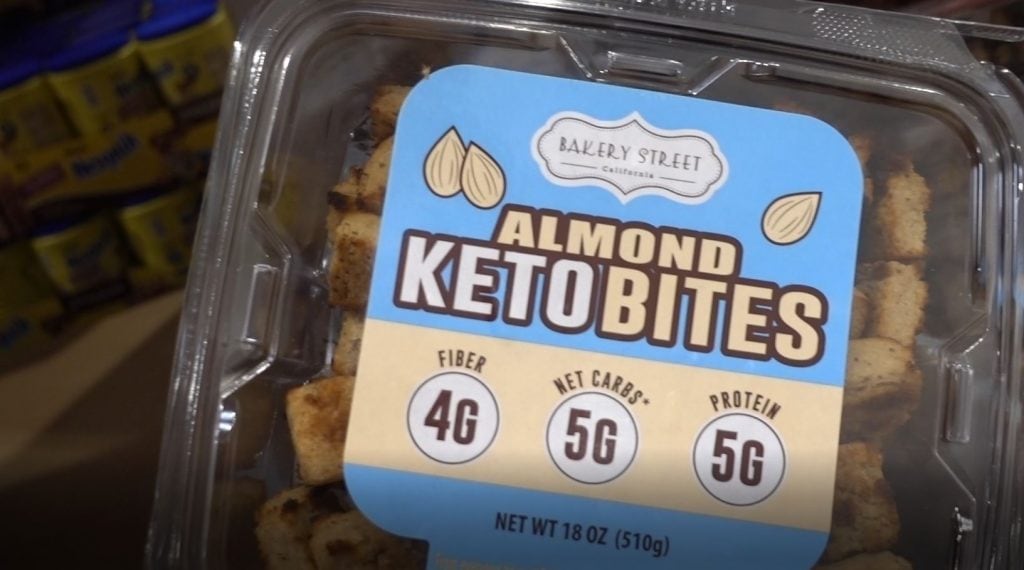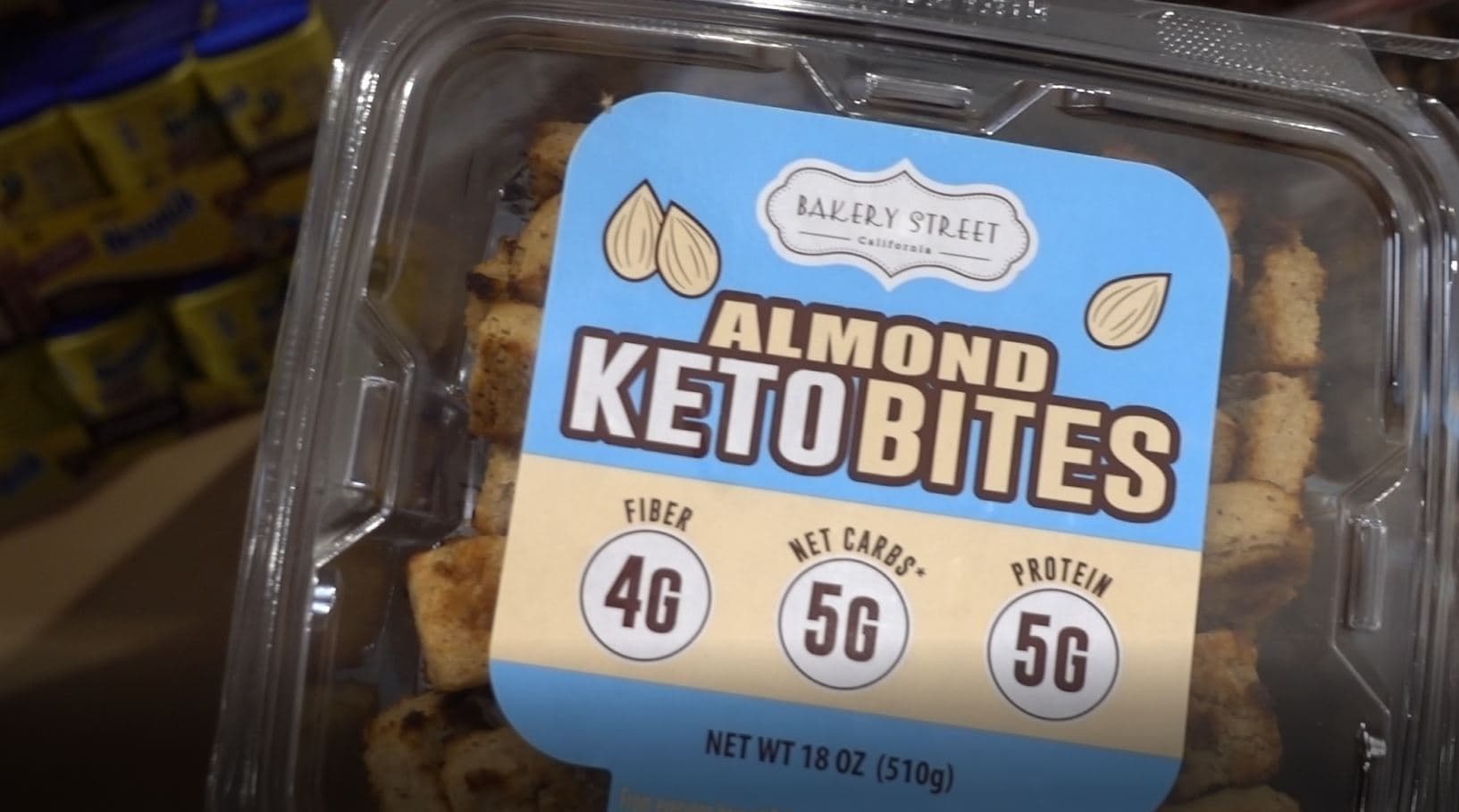 Highkey Mini Cookies
If you love Famous Amos cookies growing up then this is the healthy alternative that you have been looking for. They're gluten free, no added sugar, and very low in net carbs. If you can't make it into the store you can always pick some up online.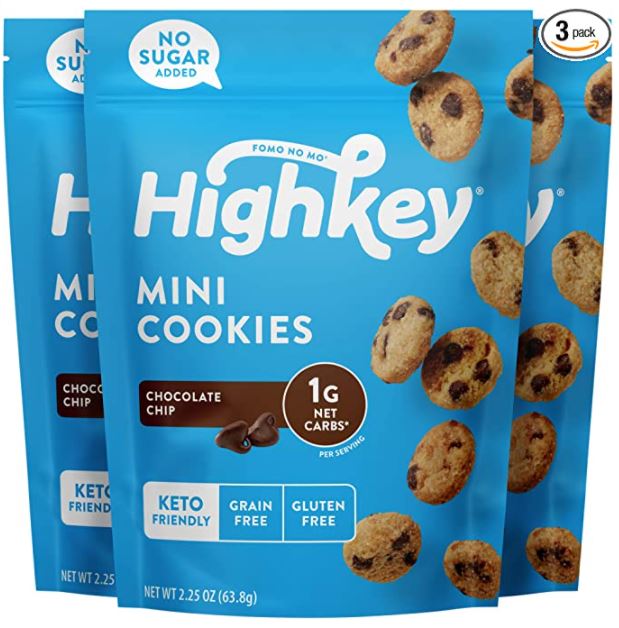 Inno Foods Coconut Keto Clusters
While these aren't our favorite, they might be a winner if you love coconut. The ingredients are not quite as good as we'd like and the flavor is a bit disappointing. It's still nice to see keto options like this at Costco though!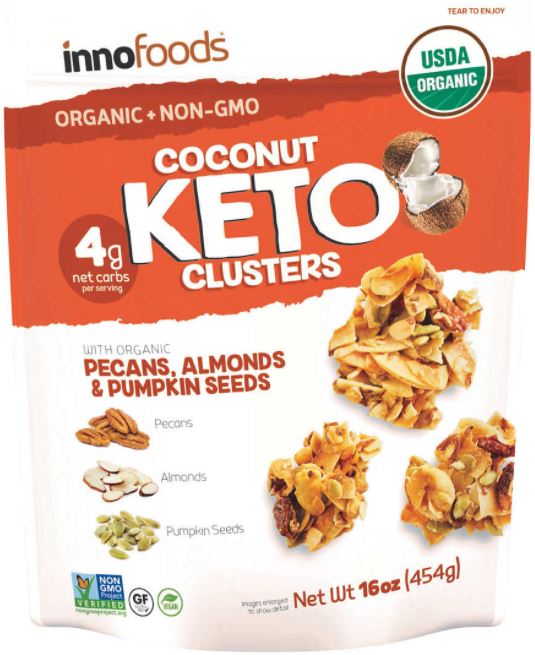 Inno Foods Gluten Free Keto Crackers
There are a couple of items by Inno Foods as Costco and they tend to disappoint. From both a quality and taste perspective they leave a lot to be desired. They do tend to be very affordable so it may be worth a try for you.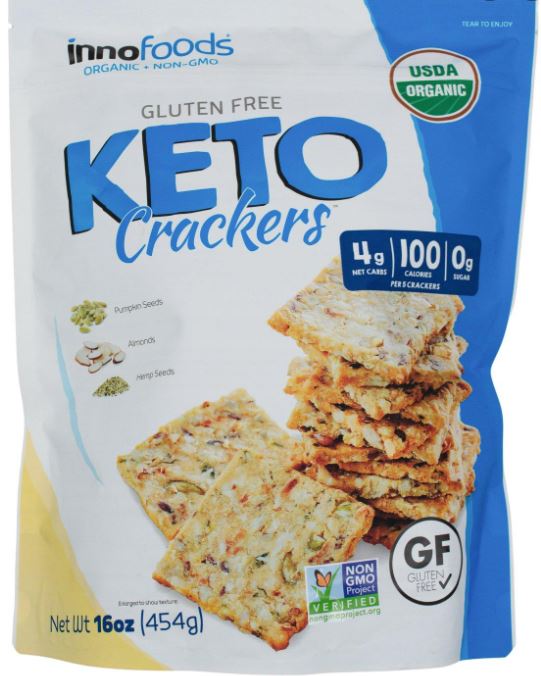 Real Good Foods Items
Real Good Foods is a company that has been making keto friendly foods in the freezer section for years now. They have pizzas, enchiladas, entrée meals, and even ice cream. Be on the lookout at Costco because these are definitely worth a try.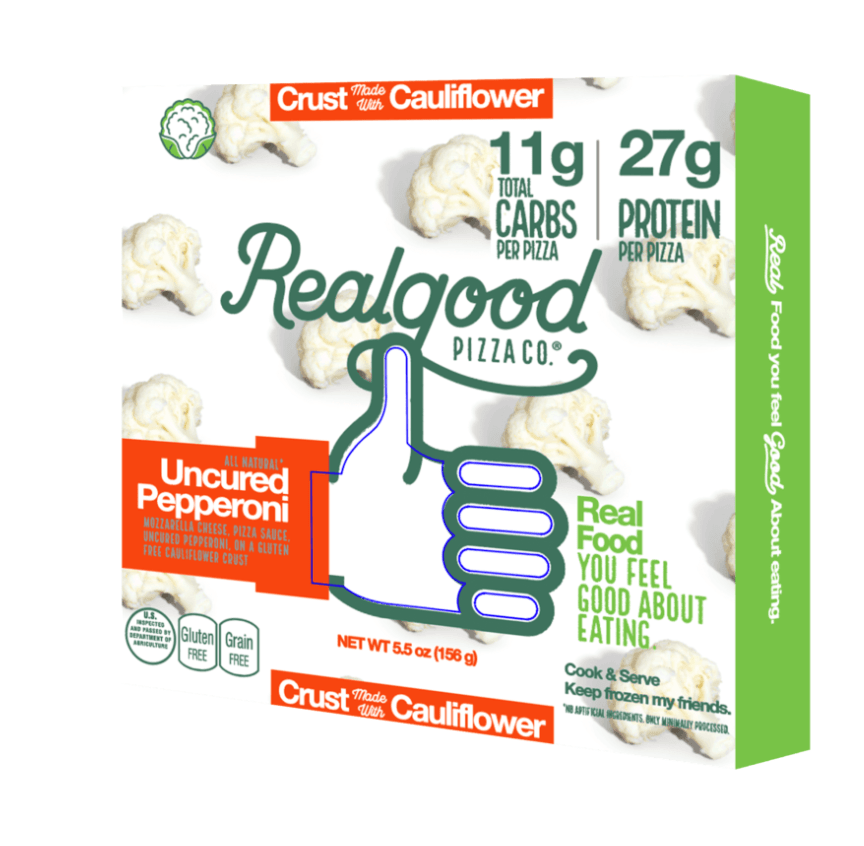 Birch Benders Keto Pancake Mix
This gluten free pancake mix made from almond flour is a huge hit at our house. It took us a few times to figure out the best way to use it but we've finally nailed it. You will need to add some sweetener and a couple of different mix-ins.
We like adding berries for a refreshing pop!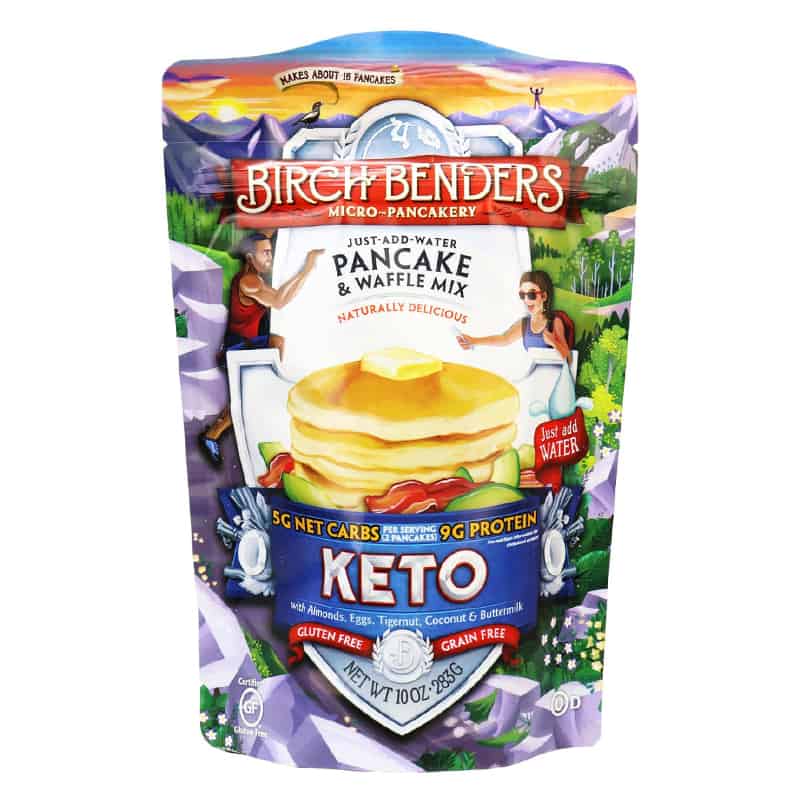 Miss Jones Keto & Paleo Brownie Mix
This is a new find, and it is quite good. While it is on the expensive side, it makes creating fudgy and flavorful brownies simple! We still prefer our homemade keto brownies, but these are a good option.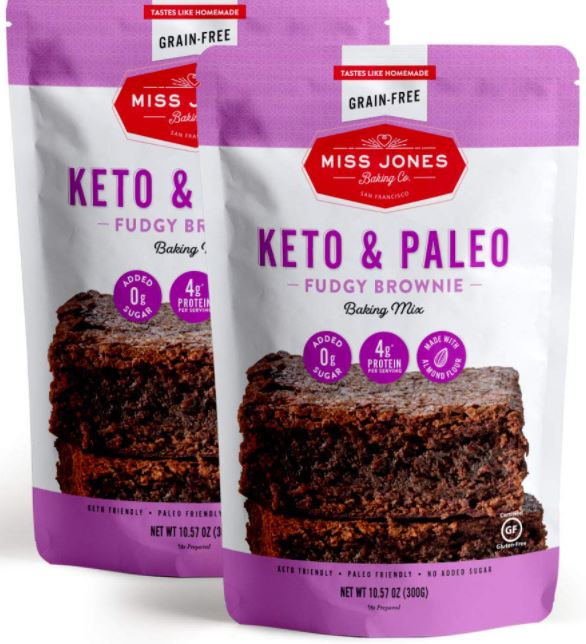 No Sugar Keto Cups
If you're a Reese's Cup lover then look no further. Costco now carries this variety pack of no sugar added keto peanut butter cups. While the flavor is strong and quite distinct, most people have said they really enjoy these. These are one of the most popular keto snacks at Costco.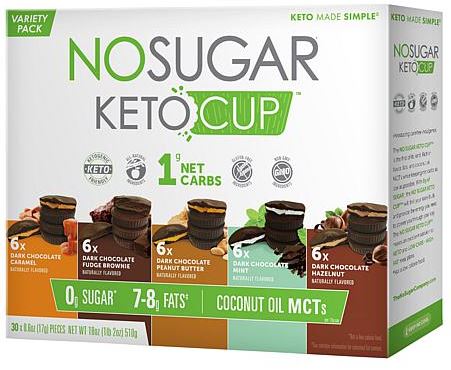 ChocXO Keto Snaps
Another keto chocolate option carried by Costco. This is further down our list, but for the true chocolate lovers it might be worth picking up a bag. These keto snaps are certified organic, gluten free, and contain very little net carbs per serving.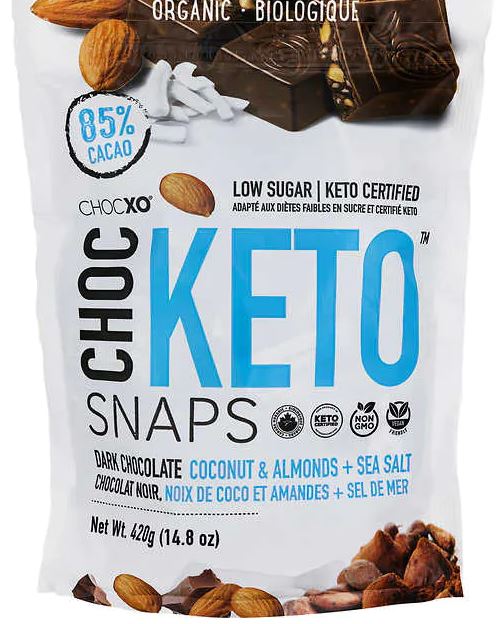 Wonderworks Keto Friendly Cereal
You can read our full guide to keto friendly cereal here. Wonderworks is a cereal made by General Mills and is available at Costco and Walmart. For a product made by a huge corporation, it actually uses decent ingredients and tastes pretty great.
Wonderworks is definitely worth a try if you can find it at your local Costco.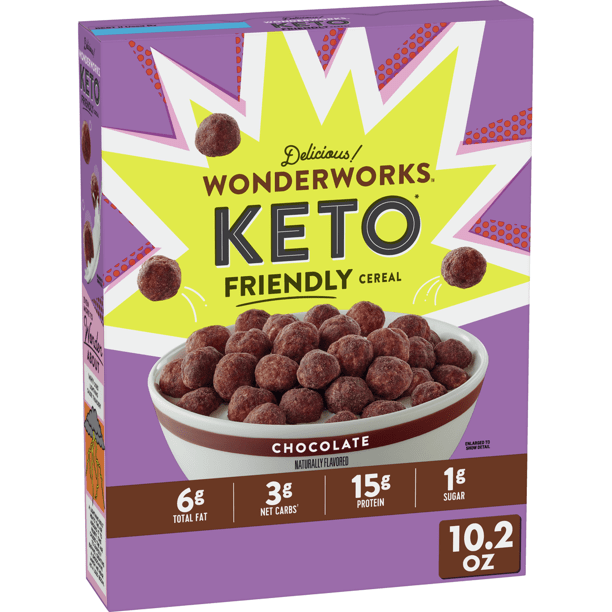 NuTrail Keto Nut Granola
More and more keto friendly granola is popping up at grocery stores. This option by NuTrail definitely cracks the list as one of the top options. It has a really good fruity flavor to it and the ingredients are top notch!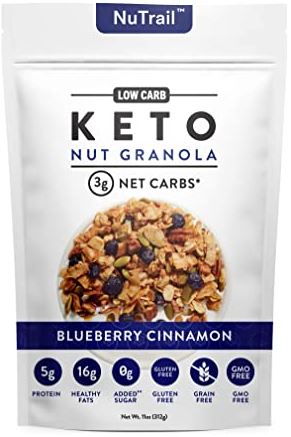 Nature's Garden Keto Snack Mix
Another great option for road trips and long hikes. This keto snack mix is perfect for the low carb dieter that is always on the go!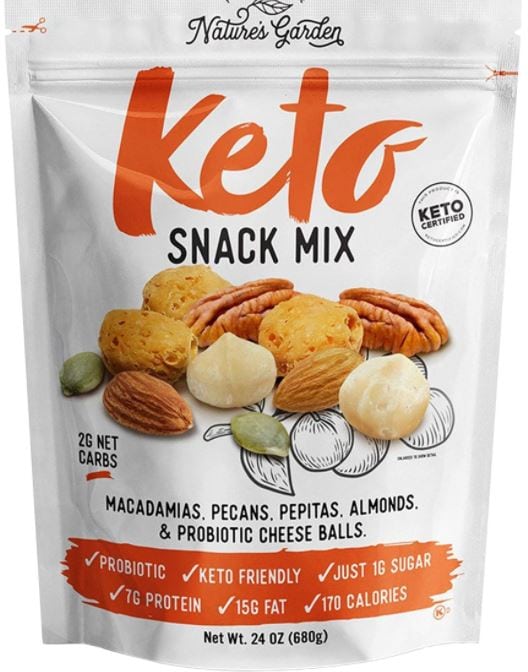 Meat at Costco
Meat is the bread and butter of most keto diets. It's high in protein and has a decent amount of fat, depending on the cut. Fresh meat is naturally low-carb or even carb-free, so fill up your cart to your heart's content with the below meat options at Costco.
Kevin's Paleo Chicken Meals – MUST TRY
These are a BIG favorite of ours. We probably make them 3-4 times per month because they are so easy, they use great ingredients, and they are delicious.
While the amount of carbs in the different flavors will differ, most of them are perfectly suitable for a low carb diet. If you're looking for our top keto Costco find then this is it!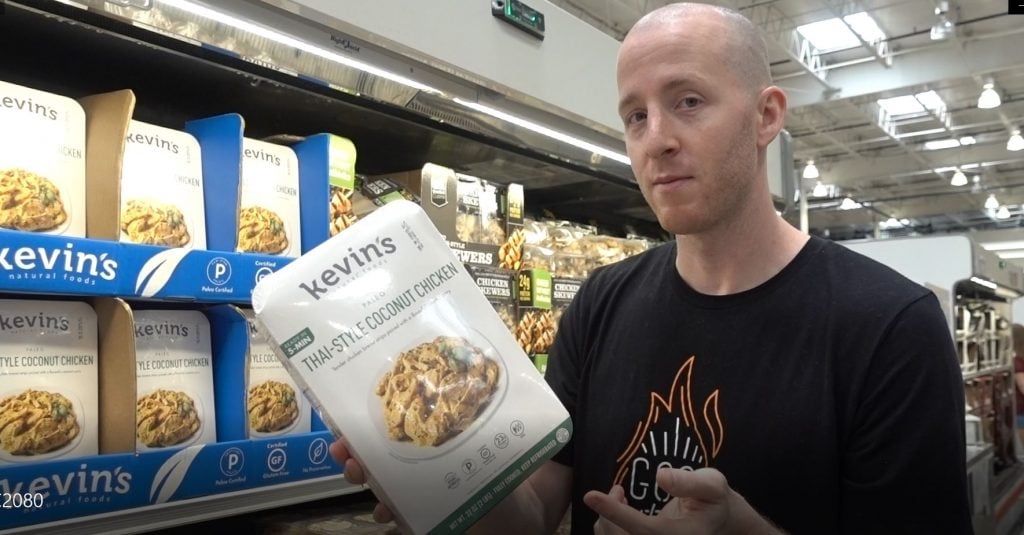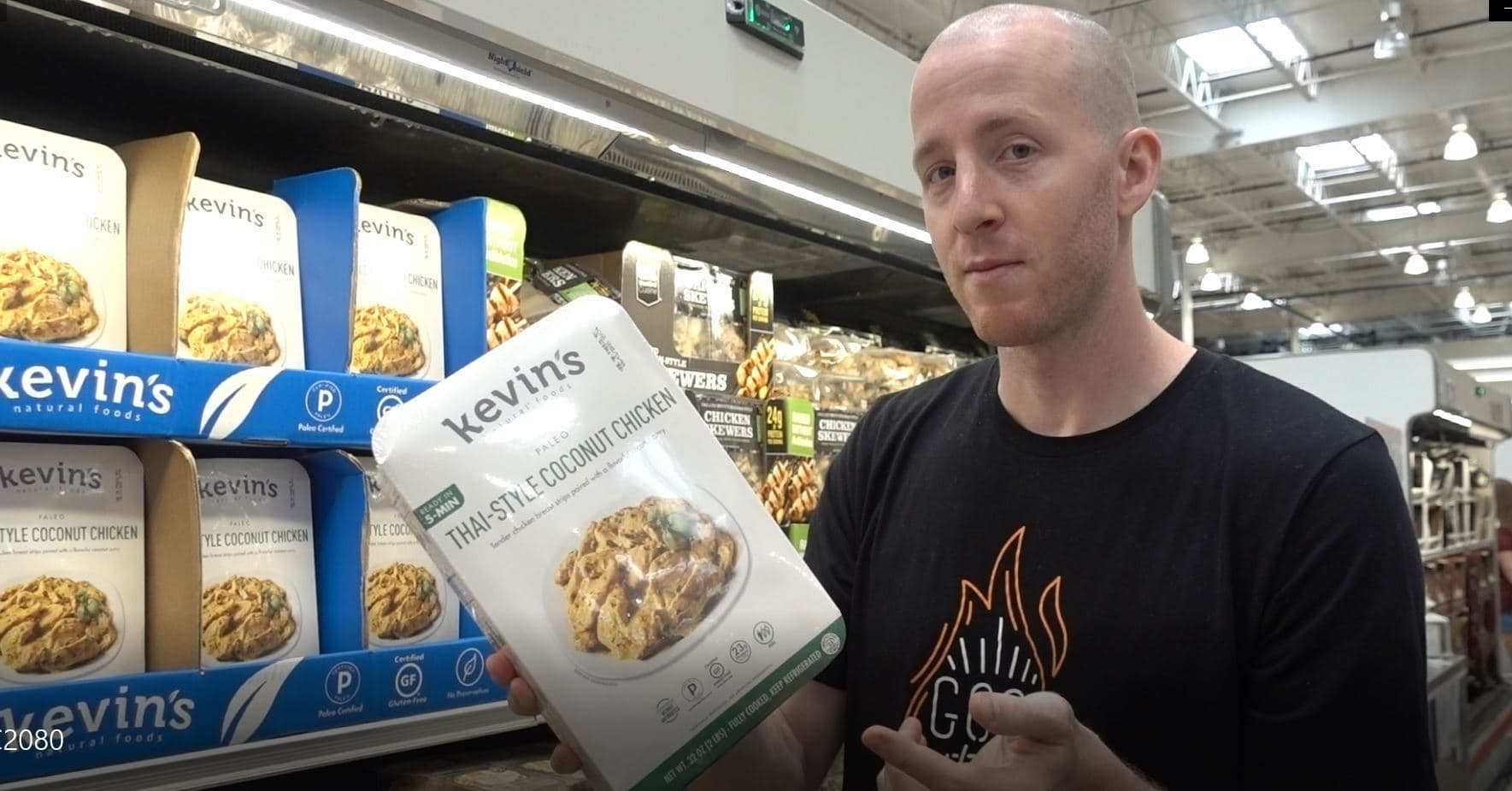 All Kinds of Sausage
Costco will typically carry 4-5 different kinds of sausage that are keto friendly. We've basically tried them all and they are all pretty good. Our top recommendation would be the Kiolbassa brand sausages, which use top notch ingredients.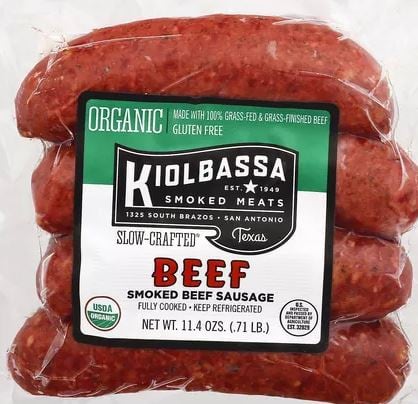 Tyson Chicken Strips
Make sure to look for the chicken strips that are NOT breaded. They make a few different flavors of these although they do not always have them in stock. "Blackened" is our personal favorite flavor.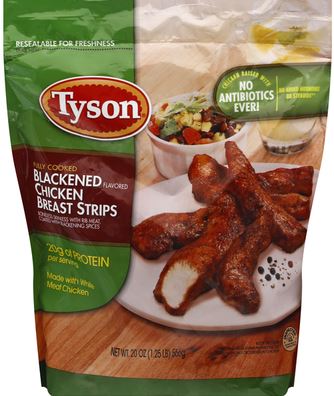 Deli Meat & Prosciutto
Costco has great deals on lunch meat and prosciutto if you have a family big enough to eat them in bulk. The prosciutto is a great deal since it is certified authentic from Italy. We pick some up each time we are at Costco.
Kirkland Signature Rotisserie Chicken
Chicken is a staple of most diets, including keto, and for good reason: it's full of protein and free of carbohydrates. Some people opt for chicken breast or other lean cuts, but this full rotisserie chicken is more affordable and will provide some healthy fat to maintain your caloric intake. It also helps that it's absolutely delicious.
Rotisserie chickens are ideal for ketoers with minimal time for meal prep or those who struggle to make their food delicious while remaining healthy. These chickens are seasoned and roasted to perfection, so all you have to do is warm it up, make a side of keto cauliflower mac and cheese, and feast!
West End Cuisine Grilled Chicken Skewers
Yes, we know that pre-packaged meat generally has some type of carb source added in, plus preservatives and potentially some other nasty stuff you want to avoid. However, these grilled chicken skewers still maintain their low-carb status, and they don't have too many additives.
We typically recommend buying whole, unprocessed, and unprepared foods, but these skewers are just too good to pass up. They're perfect for an easy meal, lunch on the go, or a late-night snack.
Best of all, they're not super expensive, so you can get a few packages and freeze any that you don't expect to eat quickly.
Kirkland Signature Bacon
No keto diet is complete without delicious, fatty bacon, and we'd never have a shopping list without it! Kirkland is Costco's generic brand name, so it's one of the best deals you can find on this keto staple. You can get four pounds of pre-sliced bacon for under $20. If you've bought bacon recently, you already know that's a steal!
This bacon is delicious, naturally low-carb, and high in fat to help you reach your daily fat goal. It's hickory smoked to give it flavor rather than maple cured, so you can rest easy knowing that your bacon isn't full of sugar and preservatives.
We recommend stocking up on this bacon when you find it because it's not always in stock. With recipes like keto bacon chili and bacon-wrapped jalapeno poppers, two packages — totaling eight pounds — should be enough for…a day or two, right?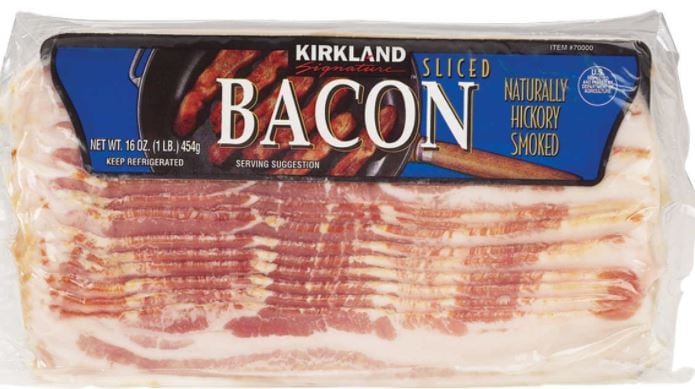 Morey's Wild Alaskan Salmon
You can't go wrong with a meal based around wild Alaskan salmon, especially when the filets come individually wrapped, frozen, and pre-marinated like these! These salmon fillets are an excellent option for those who have minimal time to meal prep but still want to pack in some protein and healthy fats.
You can certainly opt for fresh salmon, but these packages are super convenient and will last for months in your freezer. You can stock up and keep them in reserve for those rushed keto dinners or lunches where you have limited time to cook.
Best of all, you'll save significantly on a per-pound basis buying these over fresh salmon.
Kirkland Signature Albacore Tuna
We love a good tuna lettuce wrap or some fatty tuna salad for lunch, and there's no better way to be prepared for these meals than with Costco-brand tuna. These cans come in packs of eight, and they'll last for months without any problems. You can stock your pantry with them and be prepared for a tasty keto tuna meal anytime.
Costco offers this tuna in both water and oil, but the oil variety is less common. It's really a personal preference which one you choose, but we would opt for the tuna in oil to add even more healthy fat to our diets.
Choosing Costco's brand when it comes to canned tuna is a wise choice that will save you quite a bit on each can.
Kirkland Signature Organic Ground Beef
Ground beef is one of the foods we eat most frequently, and we usually try to opt for an organic variety for added health benefits. This packaged, grass-fed ground beef from Costco's own brand is super affordable, delicious, and high-quality.
It comes in one-pound packages that you can use as a single serving or freeze conveniently if you're the type to shop infrequently and stock up. Every time we've been to Costco, this meat is in good supply, so you should be able to pick up just about as much as you need.
Kirkland Signature Organic Chicken Thighs
Most ketoers love chicken, and the thighs are among the tastiest cuts to enjoy. This package of chicken thighs from Costco's brand comes in packages of around 6 pounds and costs under $5 per pound. Even for a naturally cheaper cut like thighs, this is a deal you can't pass up when you're meandering through Costco.
Chicken thighs are an excellent option for a keto diet because they're high in protein and low in carbs. Unlike other cuts of chicken, thighs are also high in fat, making them an easy option for reaching your daily fat intake goals. Plus, the high fat content makes them super tasty, even if you're not the best cook.
Perdue Boneless Chicken Breast
Our final item in the meat department is a package or two of Perdue's boneless chicken breasts. These packs each contain ten pounds of low-carb, protein-packed chicken breast. Ten pounds might sound like a lot in one container, but the breasts are individually sealed for freshness and convenience.
Perdue is a major brand name that you can find in most grocery stores. However, you'll enjoy savings of up to 50% when you buy in bulk from Costco as compared to other locations. These packs are an excellent way to fill your fridge and freezer with delicious chicken without breaking the bank.
Just keep in mind that chicken breast is naturally low in fat, so you'll likely want to supplement these breasts with a fatty meat, like the thighs mentioned above, or a fatty side, like Loaded Keto Cauliflower Casserole.
Vegetables & Fruits at Costco
Next, we'll be taking a lap through the produce section and the frozen food section to stock up on vegetables and fruits (mostly avocado!). Definitely less exciting than the meats, but you need fiber, vitamins, and minerals too!
Hampton Hills Asparagus Pouches
Cooking vegetables can take up precious time in the kitchen, so options like these asparagus spears from Hampton Hills are perfect for someone with time constraints. These asparagus spears come in individual pouches that can be popped in the microwave for easy and convenient steaming. No blanching, no pan-frying, no prep; just microwave and enjoy!
Asparagus is naturally a good option for those on a keto diet because it contains very few net carbs and plenty of fiber and vitamins. Frozen options like this prevent you from having to stock up on produce every week, and they're cheaper than most fresh options we've found.
Green Giant Riced Cauliflower
Most people on keto are well-acquainted with using cauliflower rice in just about every meal. It's a convenient way to get yourself to satiety without loading up on carbs.
This riced cauliflower from Green Giant is very affordable at Costco, and it comes in convenient microwaveable pouches. You can pop one in, heat it up, and be ready to chow down in minutes. Plus, it comes frozen, so it will keep in your freezer for months on end and be ready when you need it.
Make sure to check out our Costco Cauliflower Rice Review.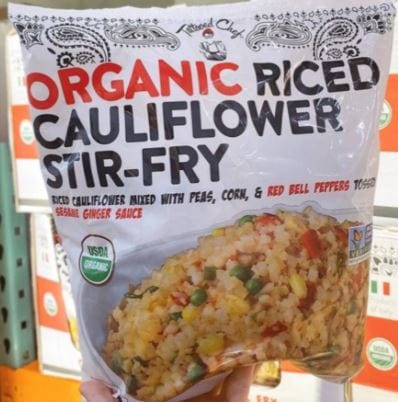 Hass Avocados
Finally, we arrive in the avocado aisle. Avocado is one of the few fruits that are acceptable on a keto diet because they're naturally low in carbs and high in super-healthy fats. If you're like us, you do your best to pack each day's diet with protein, fat, and avocados…they're basically their own food group when you're on keto.
Avocados can be expensive from other grocery stores, but Costco comes through once again with low prices. They sell bags of Hass Avocados for a little more than half the price we typically find in other stores.
Keep in mind that these are fresh produce, so don't overstock or you'll end up wasting some of them.
Eat Smart Sweet Kale Salad Mix
Some people on keto opt for iceberg lettuce or even leafy spinach on their low-carb diet, but lettuce is low in nutrients and spinach can get old quickly. While you're in the produce aisle in Costco, you can pick up a bag or two of this kale mix instead.
It has kale, chard, and other dark, fibrous veggies to bulk up any salad bowl, keep the vitamins high, and keep net carbs to a minimum.
We have, unfortunately, wasted some salad in our day, so be sure to plan out your meals in advance and only buy what you know you'll eat.
Highline Organic Mushrooms
Mushrooms have few net carbs but do contain some natural sugar, so it's best to limit your intake and how many packages of these mushrooms you buy at once. However, they come at a great deal at Costco, so they are difficult to pass up.
The organic mushrooms from Highline are organic and very affordable. You can use them to make enticing entrees like our Sausage Stuffed Mushrooms or just roast them with olive oil and garlic for a perfect side to any keto meal.
Naturipe Blueberries
Blueberries are a superfood packed with vitamins, antioxidants, and minerals. While they do have some sugar that should be carefully monitored, they can serve as a tasty, sweet treat after a workout or on days where you come in under your normal carb limit.
Blueberries are usually quite expensive, but the Naturipe packages at Costco cost under $5 for just over a pound. You can't beat these prices!
Blueberries are a great addition to some keto desserts or for use in our Keto Blueberry Muffins.
Dairy at Costco
Dairy products are an important part of many keto-friendly meals, although you'll need to moderate your dairy intake because of the natural sugars found in milk products. Costco has plenty of cheese and milk options for low prices.
Grass Fed Butter
For the longest time Costco had Kerrygold Butter for the cheapest price around. Recently they have started carrying their own Kirkland brand of grass fed butter that's EVEN CHEAPER. We did a taste test and there was no major difference between the two.
This is one of the things we stock up on every time we go to Costco in addition to heavy whipping cream and eggs.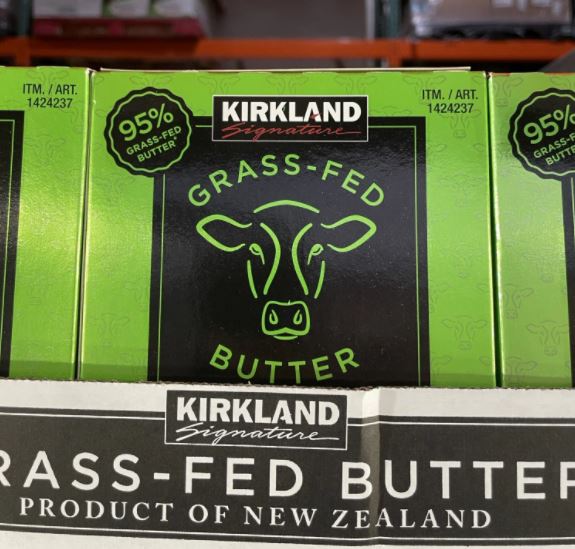 Kirkland Signature Aged Parmigiano Reggiano Cheese
Although it comes in large buckets totaling a full pound, parmesan cheese naturally stays good longer than most soft cheeses, so you can buy a pound without worrying about waste.
This cheese has zero grams of carbohydrates, so you can add it to just about any meal for a delicious, guilt-free cheesy taste.
Parmesan can be a bit expensive in some stores, but Costco offers this tub of cheese for significantly less per pound than most grocery stores we've checked.
Kirkland Signature Shredded Mild Cheddar Cheese
When it comes to cheese, which can be expensive, you can't beat Costco's brand. We stock up regularly on their shredded cheddar cheese for use in everything from Cheddar Bacon Soup to Low Carb Keto Cornbread.
Their cheddar cheese has just one gram of carbohydrates per serving, so you can enjoy it with most meals and still not pull yourself out of ketosis. The protein and fat content is excellent as well, at seven and nine grams per serving, respectively.
Ancient Organics Ghee
Ghee is clarified butter, so it contains more fat and zero carbs per serving. You can use ghee for cooking, frying, and getting a delicious, creamy texture in keto recipes for mashed potatoes, cauliflower mac and cheese, and more.
Our Costco typically stocks Ancient Organics Ghee, which comes in a 32oz jar that will likely last you several months. Ghee can be expensive in some grocery stores, but this massive jar costs under $20 at Costco.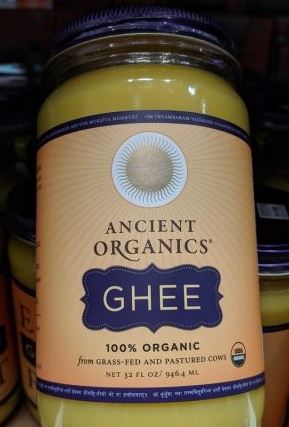 Chosen Foods Avocado Classic Mayo
Keto dieters are usually very health-conscious, which means most of us avoid refined vegetable oils as much as possible. Unfortunately, that means no mayonnaise in most cases. Don't fret! This avocado-oil mayo is available at Costco for around $7 a jar, and it's a much healthier alternative to regular mayonnaise.
This mayo alternative has just 1.5g of saturated fat per serving. It's also carb-free, so you can use it to your heart's content.
We use this avocado mayo as a mix-in for canned tuna, as a condiment, and in our Homemade Keto Caesar Dressing.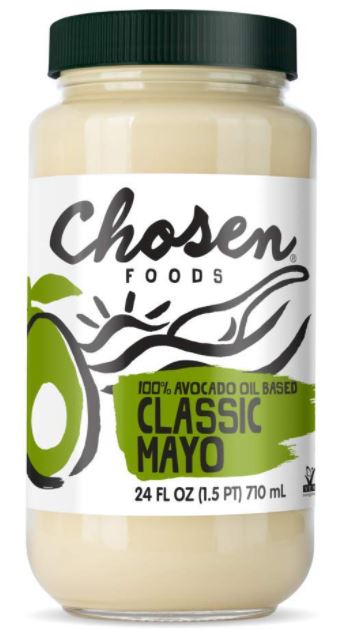 Bulk Eggs at Costco
Our final purchase from the dairy section in Costco is always their bulk eggs. They have a five-dozen container of eggs for $8.79. You read that correctly! When you buy in larger quantities at Costco, you can save a significant amount per dozen.
Eggs are considered a superfood, as they're packed with complete protein sources and exceptionally healthy fats. Best of all, you get just one gram of carbohydrates per egg, so you can pack in fat and protein without the carbs that you get in some other fatty foods.
Costco Nuts & Seeds
Nuts and seeds are good protein and fat sources for keto dieters, so no trip to Costco is complete without a turn down the packaged nut aisle.
Kirkland Signature Macadamia Nuts
Macadamia nuts are one of the healthier nut options, as they're full of healthy fats and have a modest amount of protein per serving. You can expect about two grams of carbs per serving from Costco's macadamia nuts, so you can use them as a quick and easy snack without worrying about dropping out of ketosis.
Getting fats from nuts, and especially macadamia nuts, can be very expensive. Costco's bags of roasted macadamia nuts are very affordable at around $30 for a two-pound bag, so you can comfortably have a serving or two each day without worrying too much about the cost.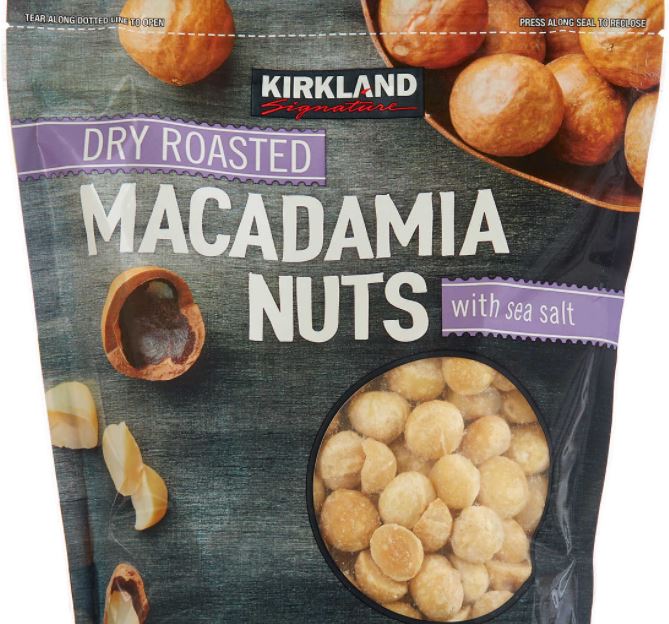 Kirkland Signature Almonds
Costco offers bulk almonds from their own brand at an amazingly affordable price. You can get a three-pound bag for around $21, and $7 per pound is much lower than we've found in any other grocery store.
These almonds are roasted and unsalted, but they have a salted option too if you don't mind the added sodium. They're packed with nutrients, including 15 grams of mostly unsaturated fat (with just one gram of saturated fat) and nine grams of protein per serving. They also have fiber and just two grams of net carbs in a quarter cup.
Kirkland Signature Almond Butter
You're probably seeing a trend here: everything from Kirkland is more affordable! That's definitely the case with almond butter. Costco sells this in 27-ounce jars, which should be plenty for just about any keto dieter for several weeks, if not months.
Almond butters and other nut butters are great for a keto diet in moderation. They provide plenty of healthy, unsaturated fats and some protein, not to mention a delicious and creamy taste.
This almond butter from Costco is not only affordable but also exceptionally healthy. There is one single ingredient: roasted almonds. No preservatives, no additives, so added sugar; just delicious and healthy almonds.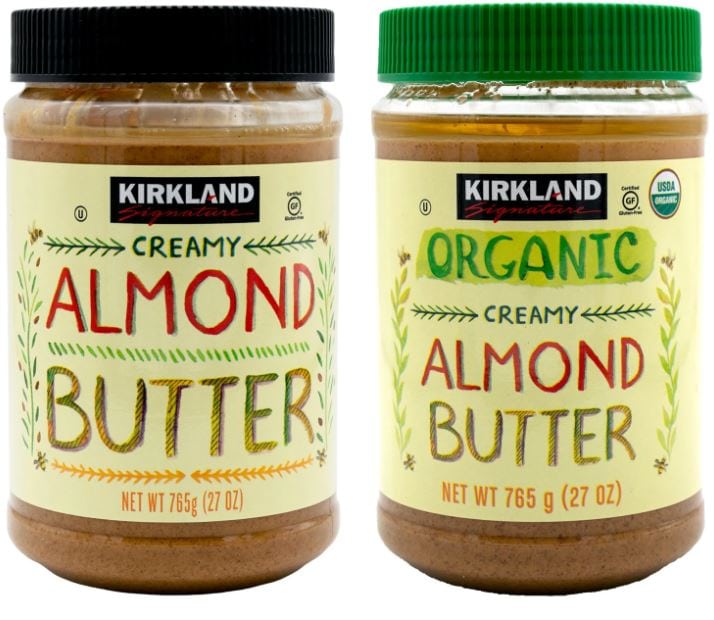 GoRaw Organic Pumpkin Seeds
If you're looking to add a little variety to your nut-and-seed game, pumpkin seeds are a wonderful option. They help pack in nutritious fats to reach your fat intake and calorie goal, and they provide some protein, vitamins, and minerals as well. Most notably is the abundance of vitamin A.
These pumpkin seeds are delicious, and they contain zero net carbs per serving, so you can snack on them as much as you want. You can even add them to a homemade keto snack mix.
Best of all, a large bag is just under $9 at Costco, so you'll get a great deal on this superfood if you buy in bulk.
Keto Baking & Cooking Ingredients
Costco makes it easy and affordable to stock up on the ingredients you need to cook and make all of your favorite keto baked goods. Check out these amazing deals below.
Kirkland Signature Organic Hemp Hearts
Hemp hearts provide an ideal ratio of protein and fat, and they're low-carb, so they're perfect for people on keto. They're also a great source of protein for vegan and vegetarian diets.
Costco's hemp hearts offer a great deal, with a two-pound bag costing less than $17. You can use these in a wide variety of recipes, including our Overnight Keto Oatmeal.
Kirkland Signature Blanched Almond Flour
Almond flour is a keto dieter's best friend when it comes to baking. This naturally low-carb, high-fat flour provides a great base for most baked good, including our Chewy Keto Chocolate Chip Cookies.
Costco's almond flour comes in a massive three-pound bag for under $20, so it's an excellent and affordable option for all of you keto bakers out there.
Kirkland Signature Organic Virgin Coconut Oil
Most people on keto opt to replace refined vegetable oils, and this coconut oil from Costco is an easy and affordable way to do just that. It comes in a large 84-ounce tub, so you can stock up on this keto cooking oil for months at a time.
Costco Snacks & Drinks
A healthy keto diet isn't about restricting snacks and tasty drinks; it's about working healthy foods and beverages into your diet while remaining under your daily carb goal. Costco makes that easy, even when it comes to keto snacks!
Rhythm Superfoods Roasted Kale
We almost put these roasted kale chips in the vegetable section because the only ingredients are kale, sea salt, and olive oil. They're super healthy, and an entire bag has tons of fiber and just one gram of net carbs!
These are one of our favorite keto-friendly snacks because they're incredibly tasty, convenient, and affordable. Whether your day is full of work and errands or you just like relaxing at night with a satisfyingly crunchy snack, these roasted kale chips will not disappoint.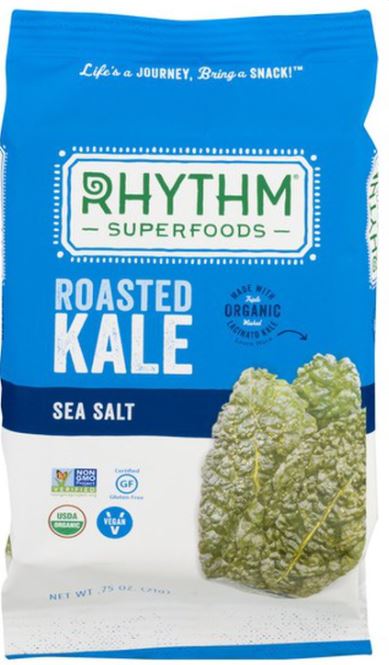 Kirkland Signature Cold Brew Coffee
We might not follow a fully keto diet if black coffee wasn't carb-free and low calorie! Coffee is more or less a necessity for most people, and this Costco-branded coffee really hits the spot and satisfies our caffeine cravings.
The cold brew is delicious, and it's super convenient because it comes prepackaged in cans. You can easily refrigerate them or stock up your pantry so that you never find yourself in a coffee emergency.
Pre-made coffee will always be more expensive than buying grounds and making it yourself, but Costco's relatively low prices for this cold brew option allows us to choose convenience without feeling too badly.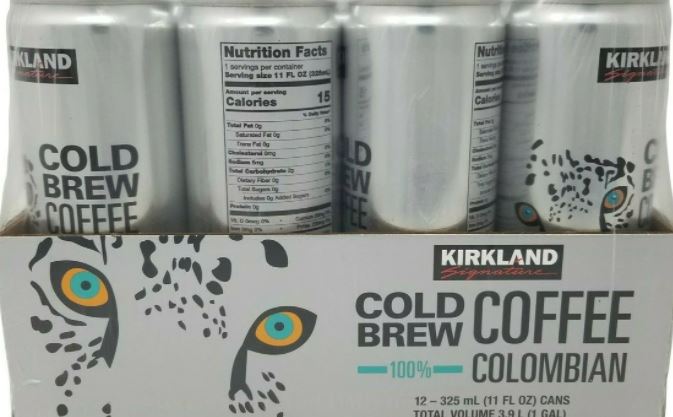 Cello Whisps Parmesan Cheese Crisps
We can confidently say that we're addicted to these. And how could you not be? They're just crispy pieces of delicious, salty parmesan cheese!
These have less than one gram of net carbs, seven grams of protein per serving, nine grams of fat per serving, and are heavenly. What more could you ask for from a keto-friendly snack?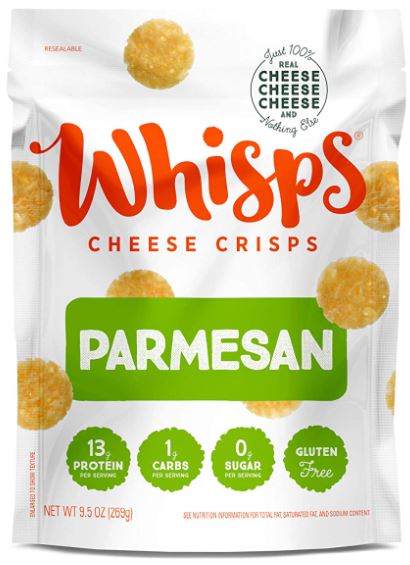 More Keto Grocery Shopping
If you liked our guide for grocery shopping at Costco on a keto diet, check out some of our other grocery shopping guides. First you'll want to read our keto shopping list overview. From there, move on to specific guides to your favorite store.
In Summary
Costco is a true powerhouse when it comes to keto-friendly foods and ingredients. You can make a single run through their store and stock your cabinets and pantry for months with low-carb, high-fat foods that are organic, natural, and super healthy. Everything you need to sustain a keto diet, you can buy at Costco.
Whether you're heading to your local Costco to buy meats, veggies, dairy, baking ingredients, snacks, or drinks, this Costco shopping list should help you get the best products to support your keto diet.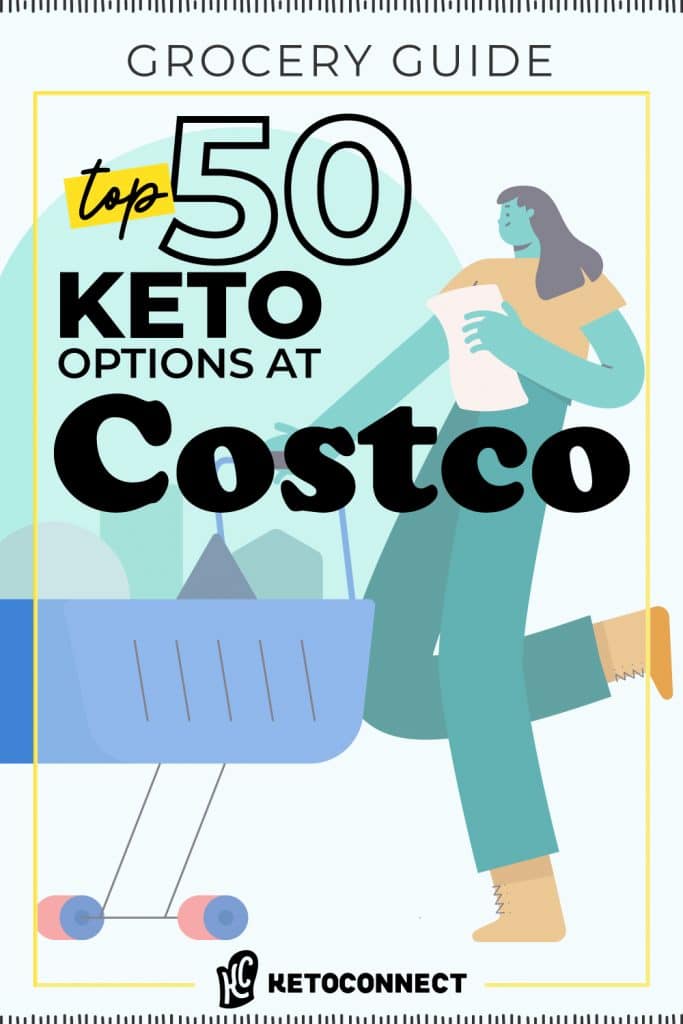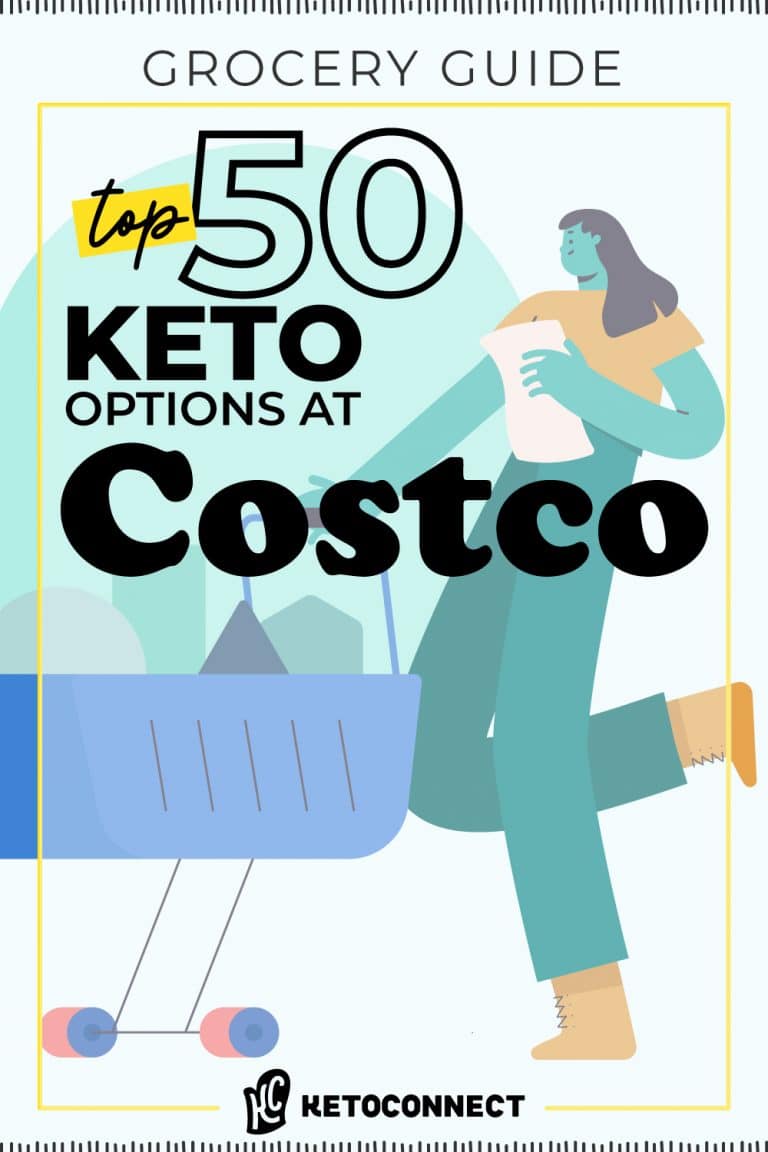 Written By