If you love cookies, you will be happy to know that you do not have to give them up because you are doing keto now. Baking with coconut flour is easy and makes a delicious batch of coconut flour cookies as a result.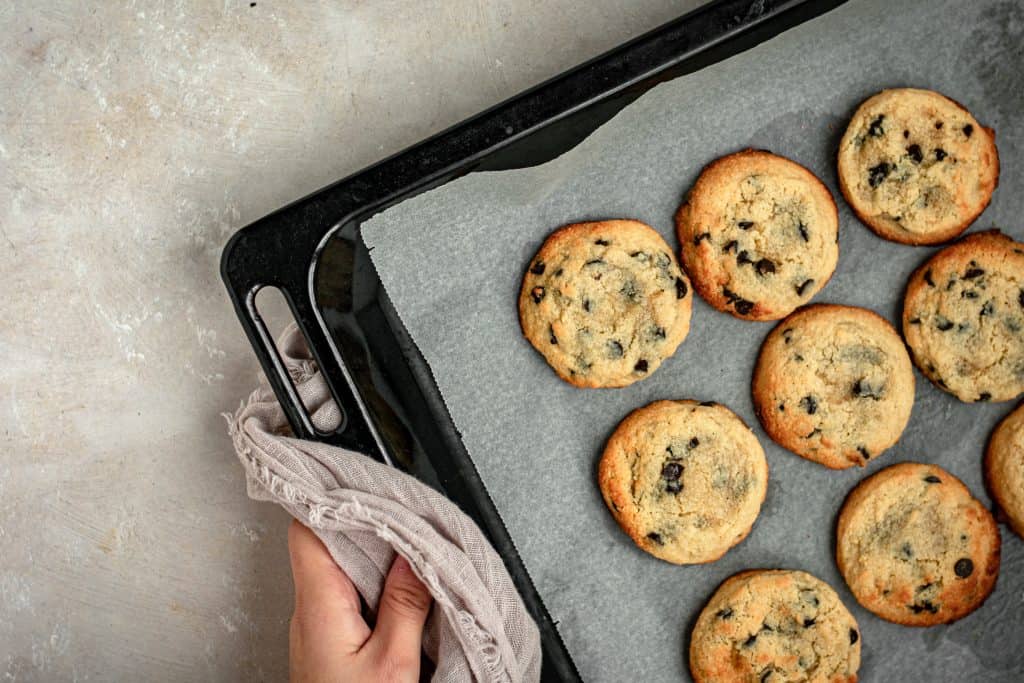 As a bonus, coconut flour has more fiber, protein, and consists of healthy fats when compared to traditional flour. Plus, it is gluten free and makes for a better low carb baking option.
If you are interested in baking your own coconut flour desserts, be sure to keep reading. All of the recipes we list here are grain free, keto friendly, and gluten free.
You can send us an email or fill out the required fields are marked in our contact form if you have any questions.
Let's start with what coconut flour is, before we get into what you can use it for.
What is Coconut Flour?
Coconut flour consists of the inner white part of the coconut. It is dried and ground into a very fine powder.
To efficiently use the entire fruit, the flour is made after the coconut milk is taken out. That way, there is less waste and plenty of the fruit is turned into baking products.
How to Use It in Baking
Coconut flour is an excellent gluten free baking alternative. A lot of this product goes a long way- you can use less of it than traditional flour for similar results. As another benefit, coconut flour is naturally sweet, which makes it perfect for using in baking goods.
Plus, if you enjoy no-bake snacks, you can safely use coconut flour. You can make a delicious and edible chocolate chip cookie dough easily with it. You can eat it without worry of becoming sick, since coconut flour does not attract bacteria like alternative flours do.
Substituting Coconut Flour for Normal Flour
In most cases, you will not want to switch out the two in your recipes. The coconut alternative is more absorbent and bakes differently, which most recipes will not take into account.
Coconut flour is also heavier than other flours, because it does not contain gluten. This means that you can not switch it out in a one to one ratio with normal flour. It also has a higher g saturated fat count, while the level of carbs are lower.
However, we have listed in this article plenty of delicious and healthy recipes, so you can start baking with coconut flour right away.
Coconut Flour Health Factors
While every person does have different nutritional needs, there are many benefits of using coconut in your cooking.
First, coconut flour is free of grains and is also gluten free. This makes it the best alternative for those who have celiac disease or other types of wheat sensitivities.
Additionally, coconut flour is low carb. If you are watching your carb levels for keto, this is a much better choice than traditional flour. You can use it in plenty of flour recipes, without having to worry about going over your carb limit.
Finally, coconut flour is packed with nutrients, especially when compared to all purpose flour. It naturally has a lot of fiber, protein, healthy fat, and is gluten free. Because of this, it is much better to reach for coconut flour as your healthy, low carb option. Since it has a good amount of fiber, your coconut flour recipes will also be naturally more filling. Plus, since it is sweet on its own, you can leave out the extra sweeteners.
Coconut flour is made entirely from coconuts. It is rich in nutrients, fiber, and MCTs- which may help promote healthy blood sugar levels, better digestion, and a healthy heart.
The makeup of coconut flour might also boost weight loss and help keep down infections. Additionally, it is a tasty ingredient- making it the best out of all of the flour alternatives out there.
Overall, there are many reasons as to why you should be using coconut flour recipes. So, before we get started into our list of the best recipes, make sure that you have a quality brand at home to cook with.
Is Coconut Flower Healthier Than Regular Flour?
Coconut flour is pretty healthy, however, it is more calorie dense than grain flours. Still, this allows coconut flour to have more protein, fat, fiber, and other minerals.
Coconut flour cookies will have iron and potassium in them- chocolate chips cookies made from normal flour will not have those additional nutrients.
Other flours also do not contain fat, while coconut flour does. That means that you can use it for cooking chocolate chip fat bombs, which might be necessary for you while you are on the keto diet.
Substituting Coconut Oil
Before we get started, it is important to note that you can substitute coconut oil for butter in the recipes we listed below. That way, you can enjoy these delicious desserts and snacks, without any dairy in them. If you need to eat dairy free foods, make sure that you stock up on coconut oil, since you use it in an one to one replacement ratio with butter.
So, instead of using butter in your coconut flour cookies, you can use coconut oil. This may slightly change the taste, bringing out a heavy coconut flavor in the cookies. You will want to make sure that you do not create a snack that has a taste that is too strong- unless you love coconut a lot!
When using coconut flour and coconut oil together, you will be achieving a stronger coconut flavor than your might otherwise.
Why Coconut Flour is Good For Keto
Coconut flour is a great alternative and useful as a keto flour. It is both low in carbs and high in fiber, which are two aspects that you should be looking for in any keto cooking ingredient.
Plus, coconut flour is gluten free, vegan, paleo, nut free, and dairy free. So, next time you reach for a coconut flour cookie with chocolate chips, remember that you are not breaking out of your keto diet! Coconut flour chocolate cookies taste amazing too, so you will not want to miss out on these recipes.
If we require peanut butter in any of these recipes using coconut flour, you can use an alternative. Sunflower butter and almond butter are delicious and healthy alternatives to peanut butter. That way, you can still enjoy these snacks if you are allergic. All brands of this alternative are nut free coconut flour, so you can feel safe working with this ingredient while baking cookies.
In your average serving of coconut flour, you get more than iron 1 mg. The USDA states that there are about 6 mg iron 1 serving. Plus, you get 0 g cholesterol. You can feel that you get all your nutrients when cooking with coconut flour.
As always, thank you for sharing our content! If you try any of our recipes or cookies, be sure to leave a comment. We love hearing from our readers and seeing what you baked is always a fun surprise. We want to see all of the unique ways you work with grain free coconut flour in the future.
The following are our top 12 coconut flour keto recipes. Let's get started!
12 Best Keto Coconut Recipes
Most of these recipes are fast. If you follow the instructions, preheat, and have your ingredients ready, you should get a prep time 10 minutes on average.
If you are making no bake cookies, you will only need to mix everything together in a bowl- making no bake cookies the fastest dessert to prep.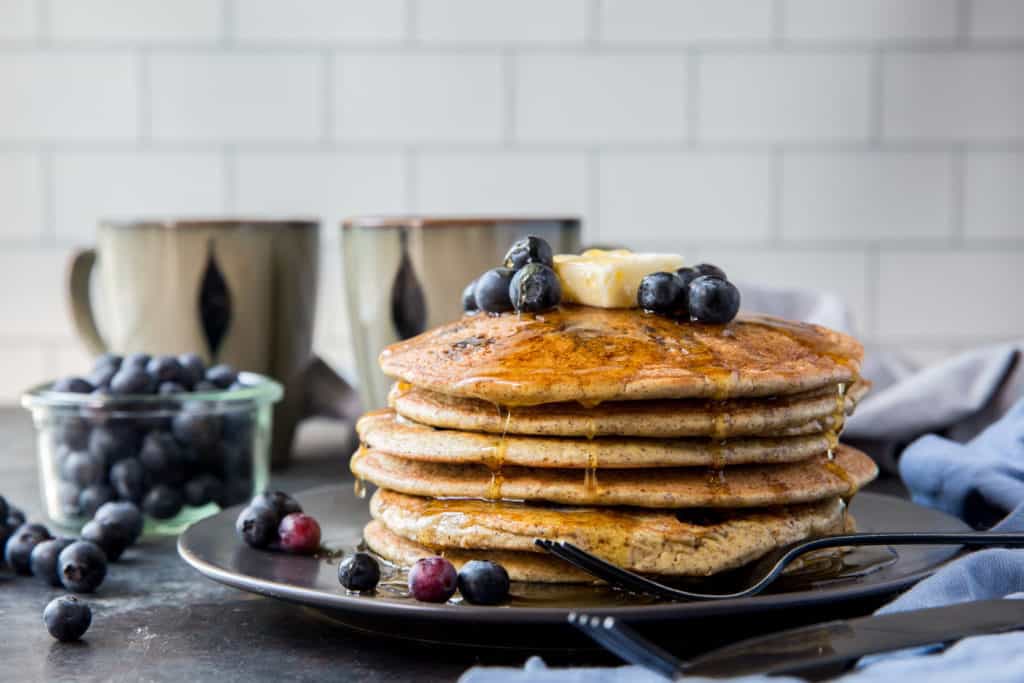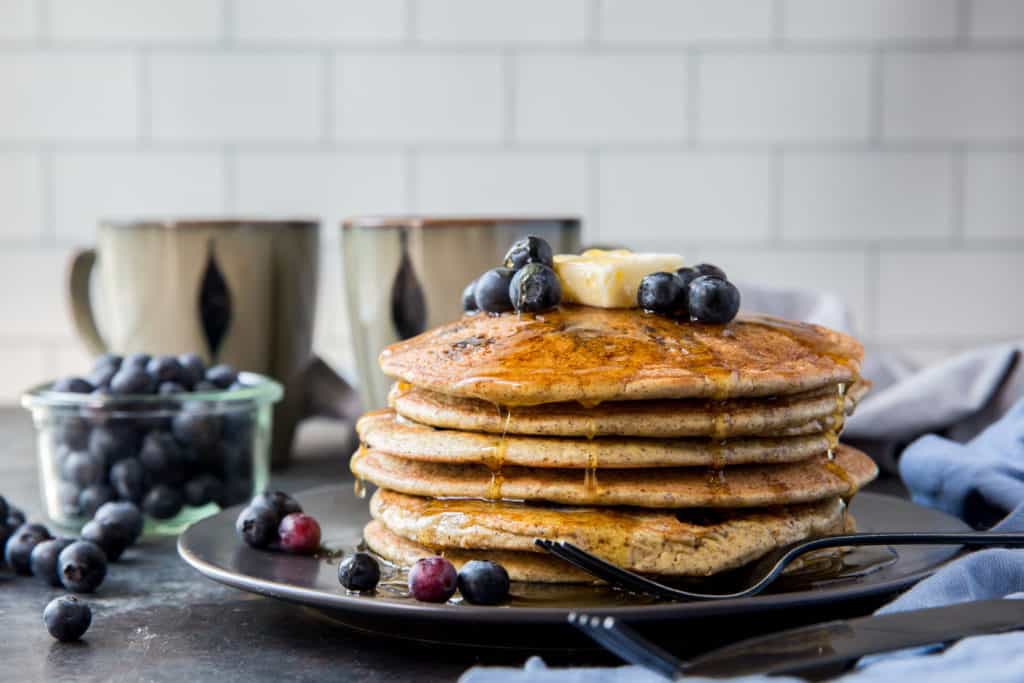 These are the best low carb pancakes that you get the internet. They are thick and do not taste low carb at all, you will love eating them with your favorite maple syrup.
This unique recipe is one of our favorites. You can cook these keto pancakes with a dairy free recipe, meaning you can eat them no matter what food sensitivities you have. Coconut oil can be substituted in for a completely dairy free take on keto pancakes.
Overall, this recipe can help you start your mornings off right. They take very little time, 10 minutes cook time on average. If you want to experiment with coconut flour, be sure to make this recipe first. It is simple and a great jumping off point if you are unfamiliar with this baking ingredient.
If you try out this recipe, leave a comment. We love to get them from our readers. As a tip, you can also use coconut flour, chocolate, and peanut butter in your keto pancakes. This gives them a dessert-like texture and taste, which we think you would enjoy.
There is some experimentation with coconut flour if you are not used to it. The cooking minutes total time might vary when you use this grain free flour. However, the best way to learn is to just get cooking.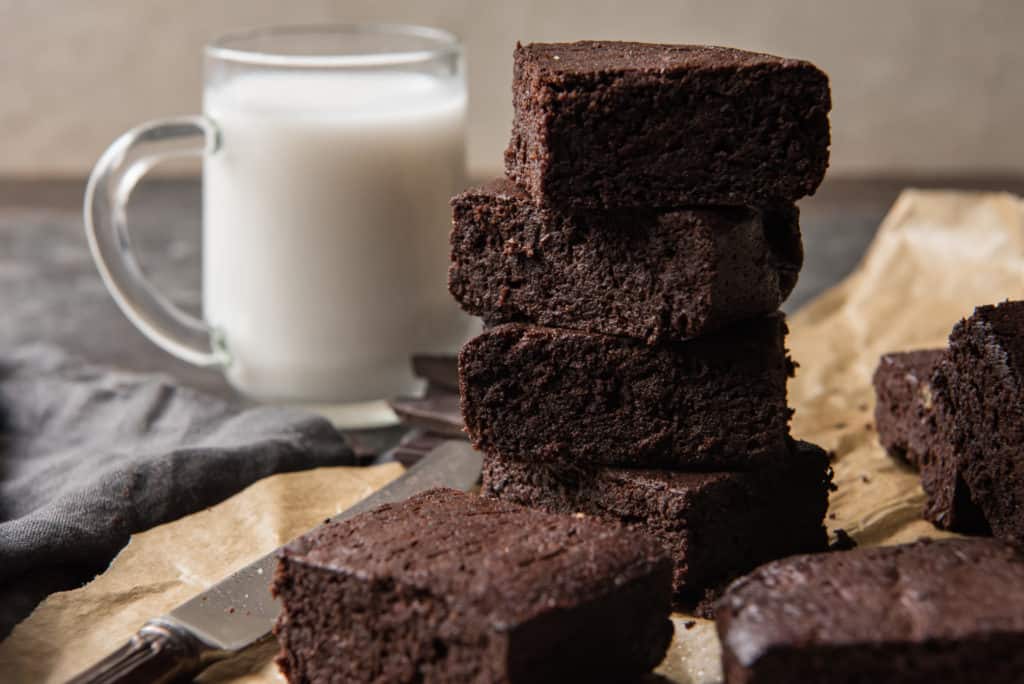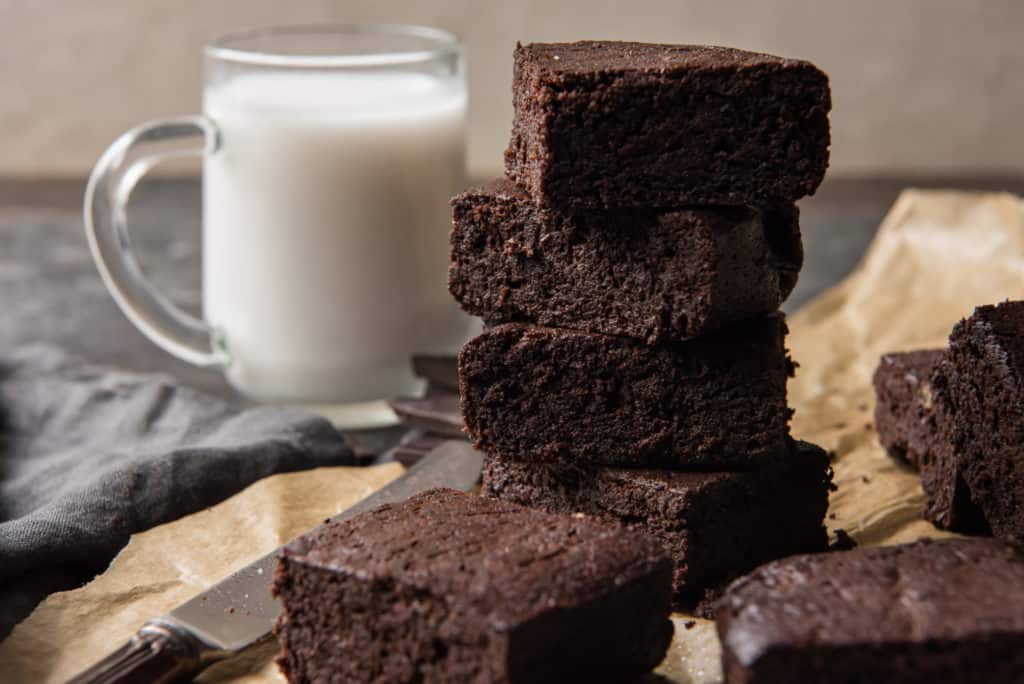 Who doesn't love brownies? They are the second most popular dessert, with cookies being the first. This recipe allows you to get perfect chocolate-tasting brownies, without any gluten and are entirely grain free. The final result is impressive, you will be surprised that you can eat something so delicious while on keto!
All you need in this nut free recipe are baking ingredients that you probably already have on hand at home. The best part? One brownie only has 3 net crabs- which is impressive for the amazing taste that you get with it.
If you want this recipe to turn out 100% keto, you will need to ensure that you get the proper sweeteners as well. For this recipe, we recommend that you use erythritol over the other options.
If you enjoy making baked goods, brownies, like cookies, are a staple. We recommend that you test out this keto dessert next time you have a craving for dark chocolate. They are naturally nut free, gluten free, and dairy free.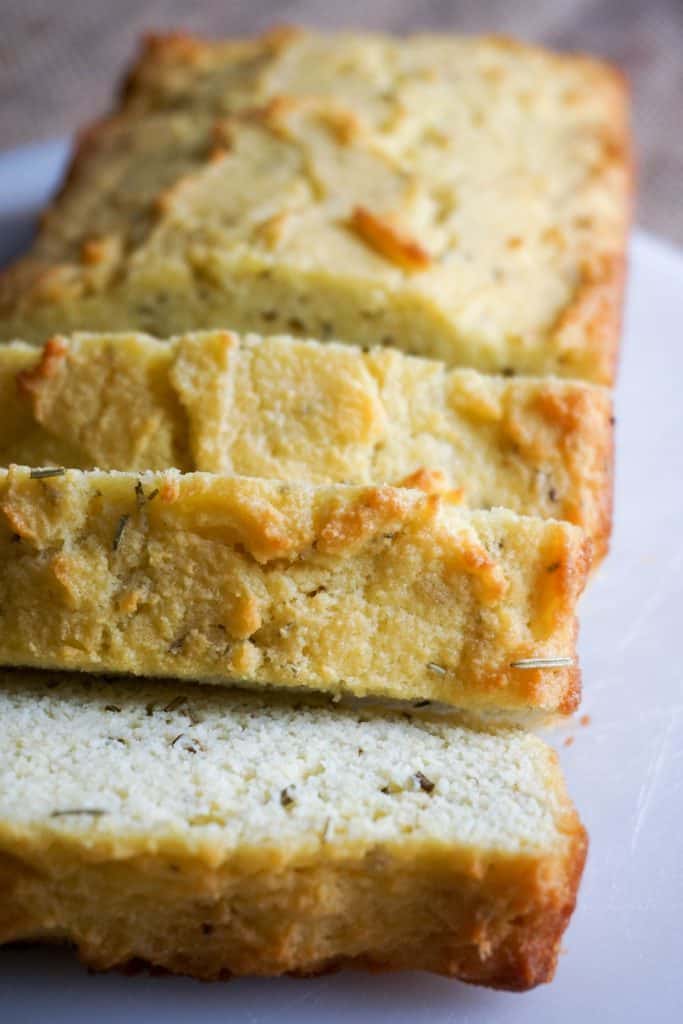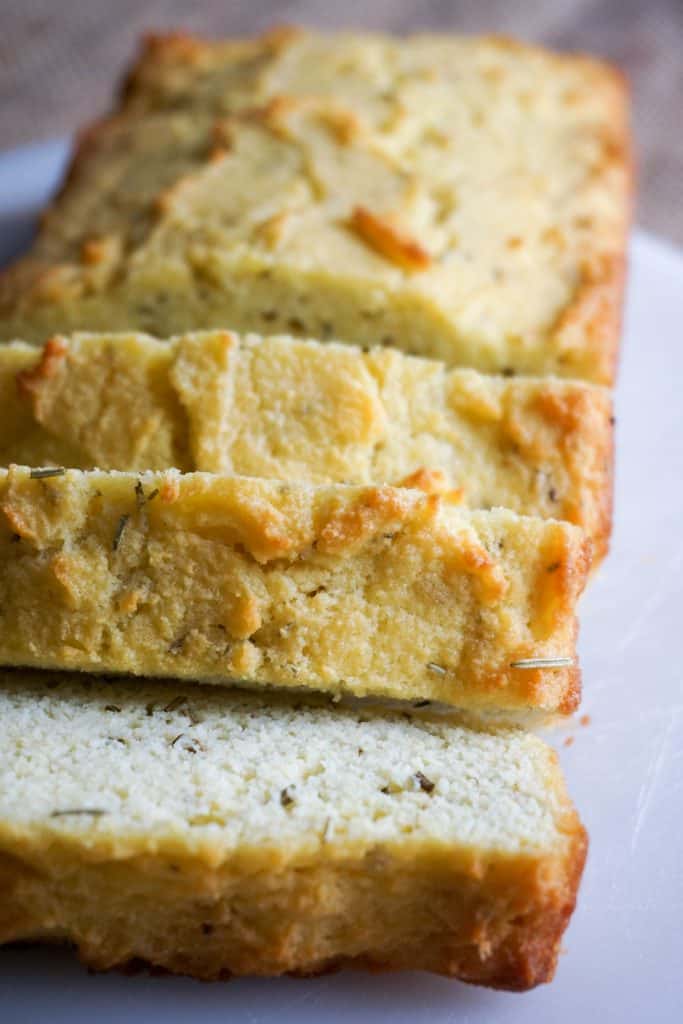 This bread is nut free and has a wonderful spicy flavor with garlic. It is excellent when served as a toast and topped with a small amount of butter.
We recommend that you use this grain free recipe as a fat bomb. Fat is good to eat while on keto. However, you can substitute that out with coconut oil if you can not have any dairy in your diet.
If you want bread that lasts a long time, be sure to try this recipe. You store it in the fridge, where it lasts about a week. In the freezer, you can even get the bread to stay fresh for over a month. However, you do not want to let it sit at room temperature. The ingredients in the bread will quickly go bad if left out.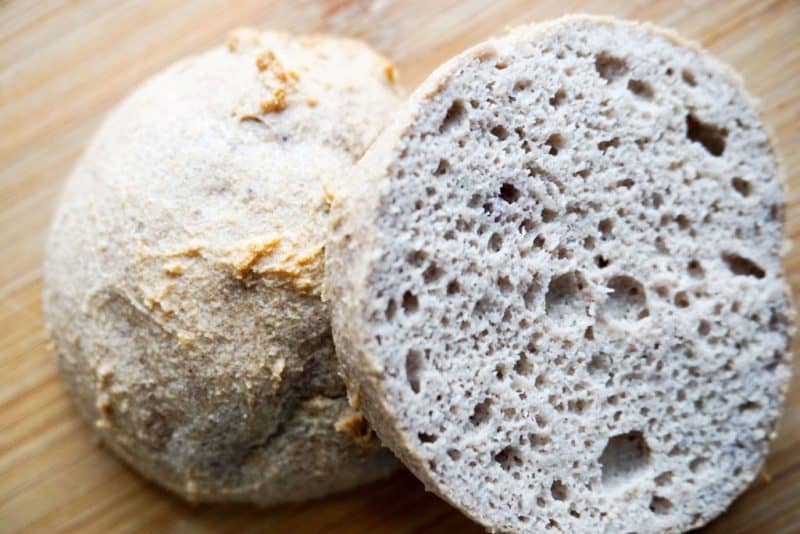 These rolls are low carb and soft in the center, with a crunchy crust. They also make for the perfect keto hamburger and sandwich buns. The rolls are easy to make and take less than half an hour to bake. You will probably want to cook them on parchment paper, since the dough can be very sticky.
In addition to baking powder, coconut flour, and eggs, you will want to be sure that you have psyllium husk powder available. It keeps the bread chewy and fluffy in the center, instead of becoming hard- which is what other gluten free and low carb recipes tend to do.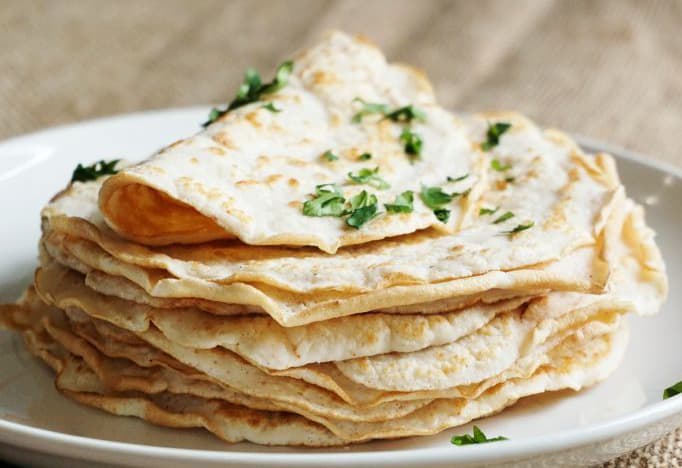 Tortillas are easy to make and are one of the fun recipes using coconut flour. You can use them in Mexican dishes, wraps, and plenty more recipes. The coconut taste is not overpowering in this recipe, so you will not have to worry about how your meal turns out.
When using coconut flour, you will notice right away that it is denser than other flours. It also absorbs wet ingredients fast, making it the perfect choice for tortillas with a wonderful texture.
This recipe is both nut free and gluten free. As long as you use coconut flour, you can be confident that anyone can this recipe.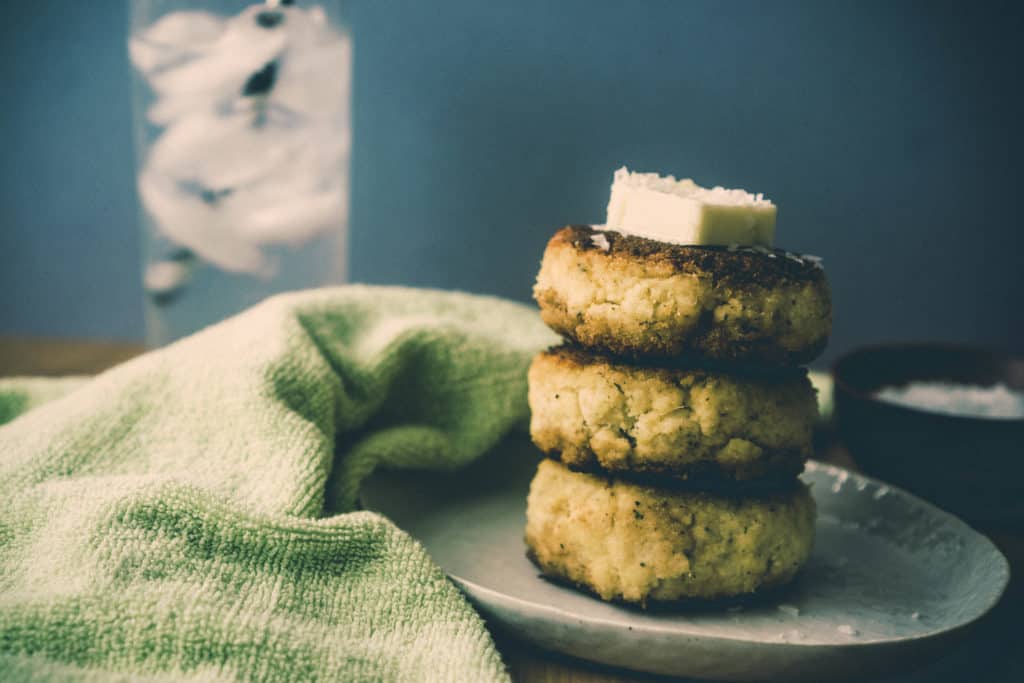 If you love seafood, you will enjoy these coconut flout keto crab cakes. This recipe is original to our website and are super simple to make. In fact, you probably already have most of the ingredients at home. You will likely only need to purchase lump crab meat and a few of the spices. If you have sea salt at home instead of pink Himalayan salt, substituting the two is completely alright to do.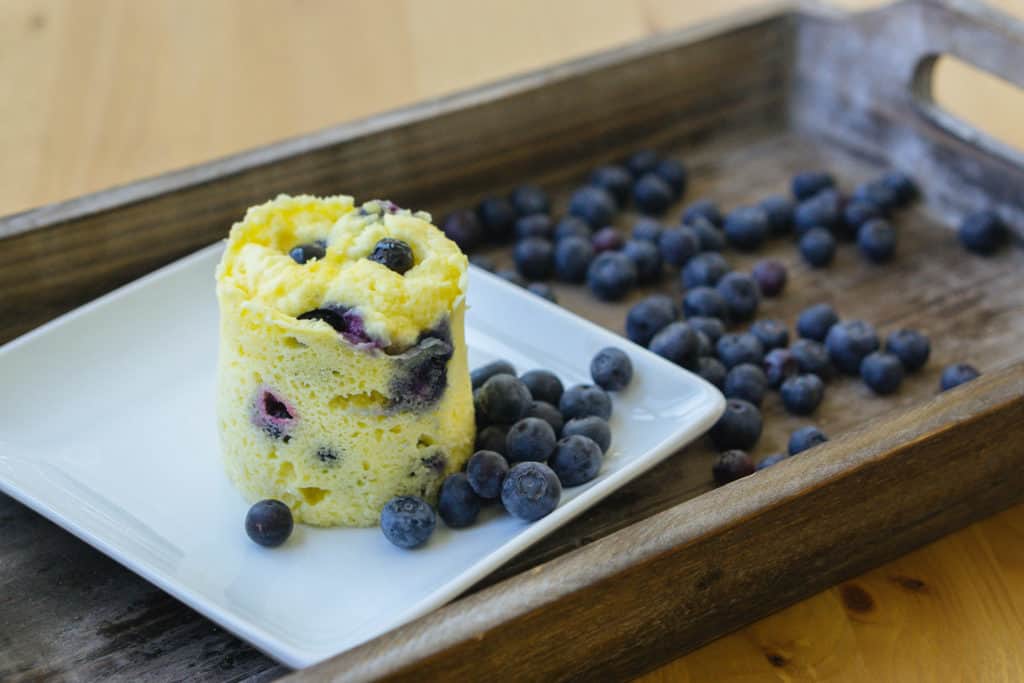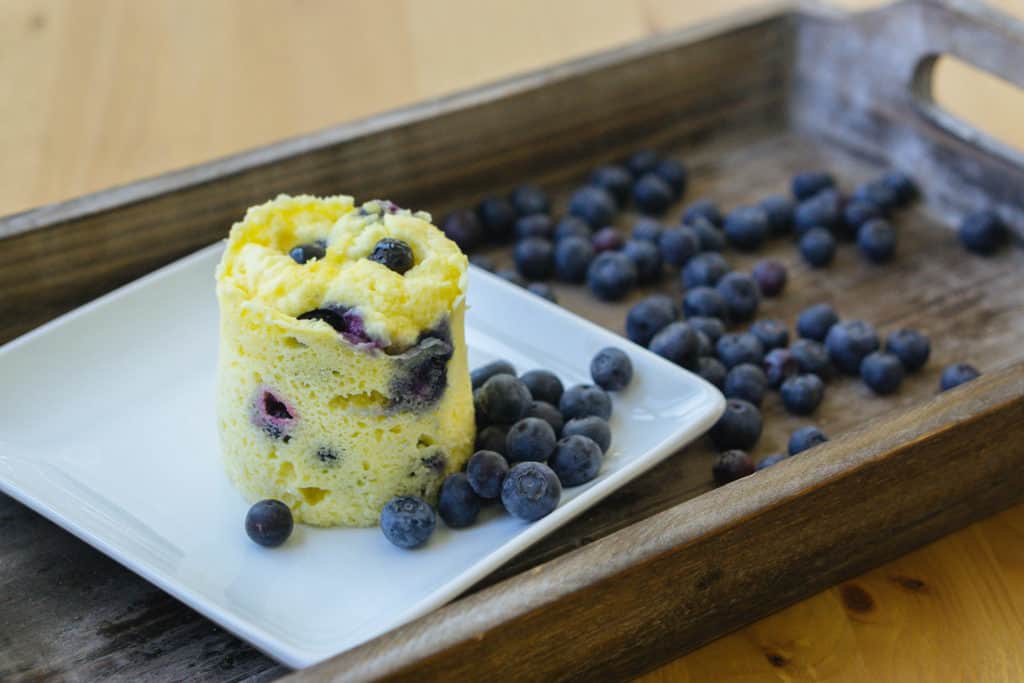 Have you seen those mug cake videos online, but have not been able to try one out yourself because you were doing keto? Well, you are in luck! This is one of our easiest coconut flour recipes to make, plus, it only takes three minutes of your time.
If you are going to try this recipe, it works best with coconut flour and baking soda, instead of almond flour. You can also add a 4 cup of berries, if yours are on the smaller side. They should cook evenly.
You can even swap out blueberries for a berry that you enjoy more or one that has lower net carbs. Overall, this recipe also has 29 g fat, 6 g fiber, and 10 g protein in one serving.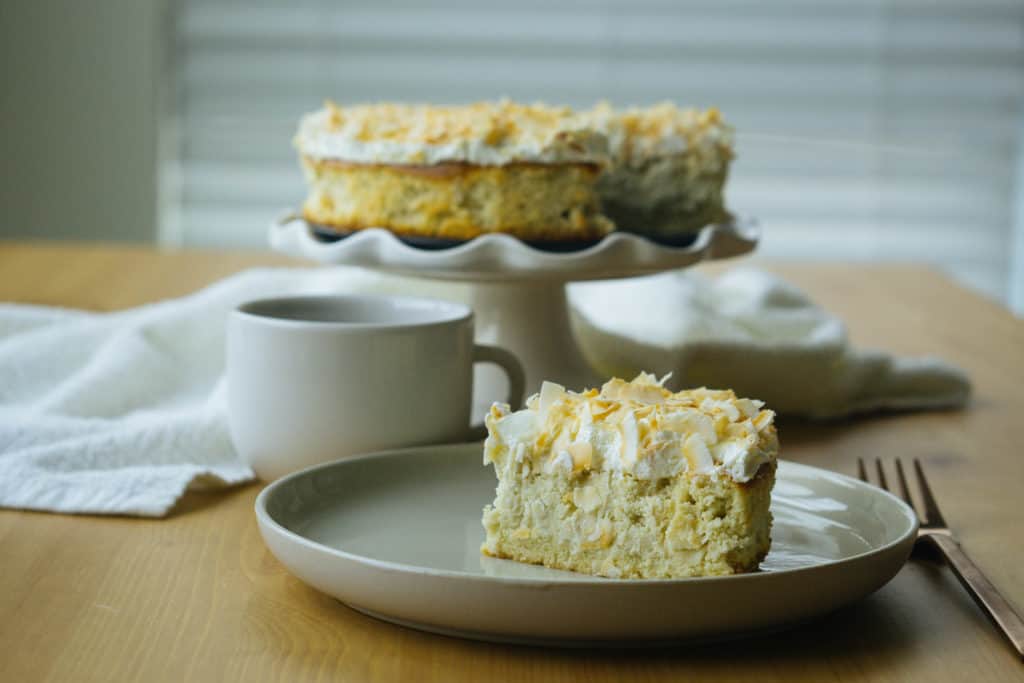 Coconut cream pie is a classic dessert, so you should be happy to learn that this grain free recipe allows you to enjoy it without nearly as many carbs involved. The recipe also is nut free, meaning you can eat this even if you are allergic to tree nuts.
Because you are going to use coconut flour instead of all purpose flour, you get a more coconut rich taste from this dessert. We recommend that you give this baked good a shot if you love that kind of flavor.
Plus, if you have a birthday or other event coming up at your home, this makes the perfect dessert to share. It is sweet and delicious, we are sure that know one would know it was keto unless you told them first. Serve them with some coconut flour cookies and your choice of beverage- everyone will enjoy this healthy snack.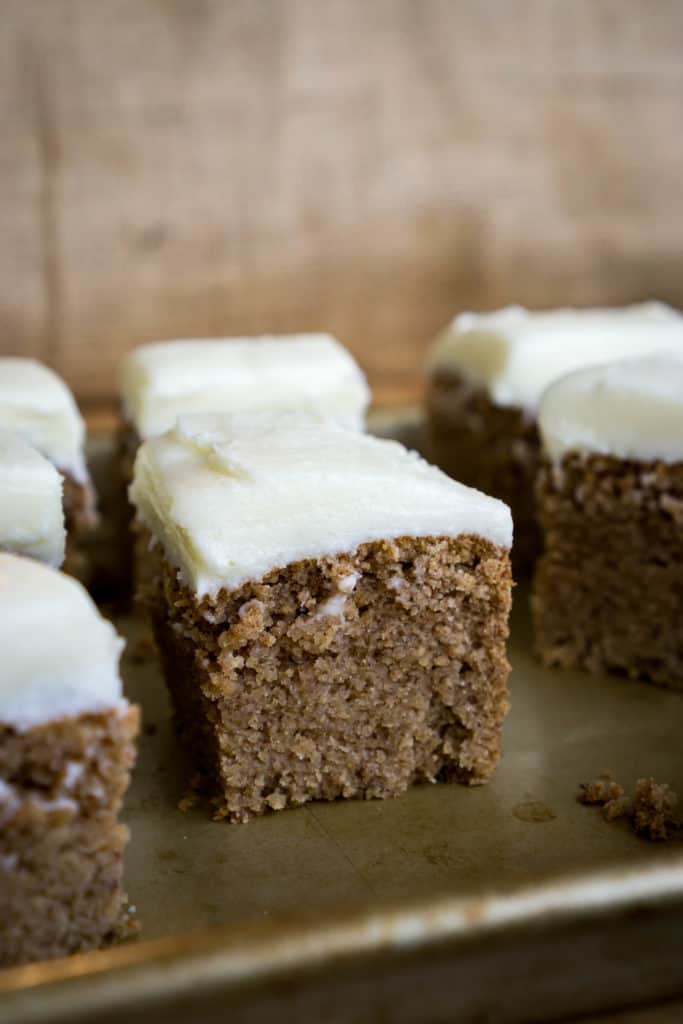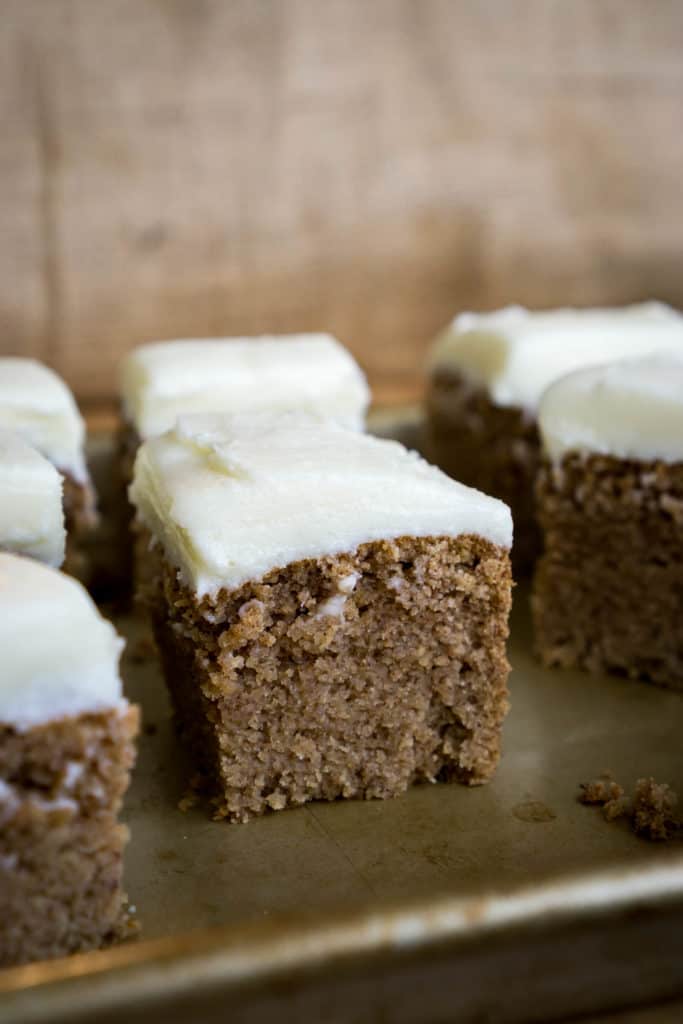 Gingerbread makes everyone feel festive, and with this recipe, you can feel festive without breaking your keto diet early. Instead of brown sugar and molasses, this coconut flour recipe uses browned butter- which keeps that rich gingerbread flavor we all love.
This keto cake also makes a delicious frosting. If you are planning on making other types of coconut flour cookies and want a sugar cookie for the holidays, you can use this frosting there. Doing so will help your festive recipes stay within your carb budget.
The best part of any cake is decorating it. If you have young ones at home, they will love making their own little candy decorations to cover this cake.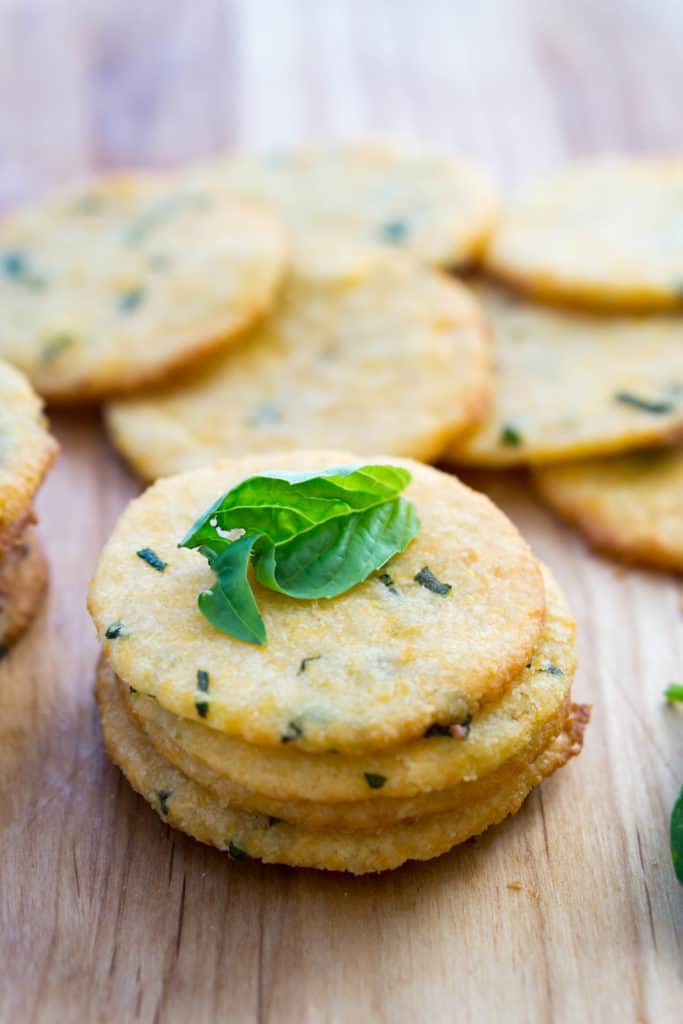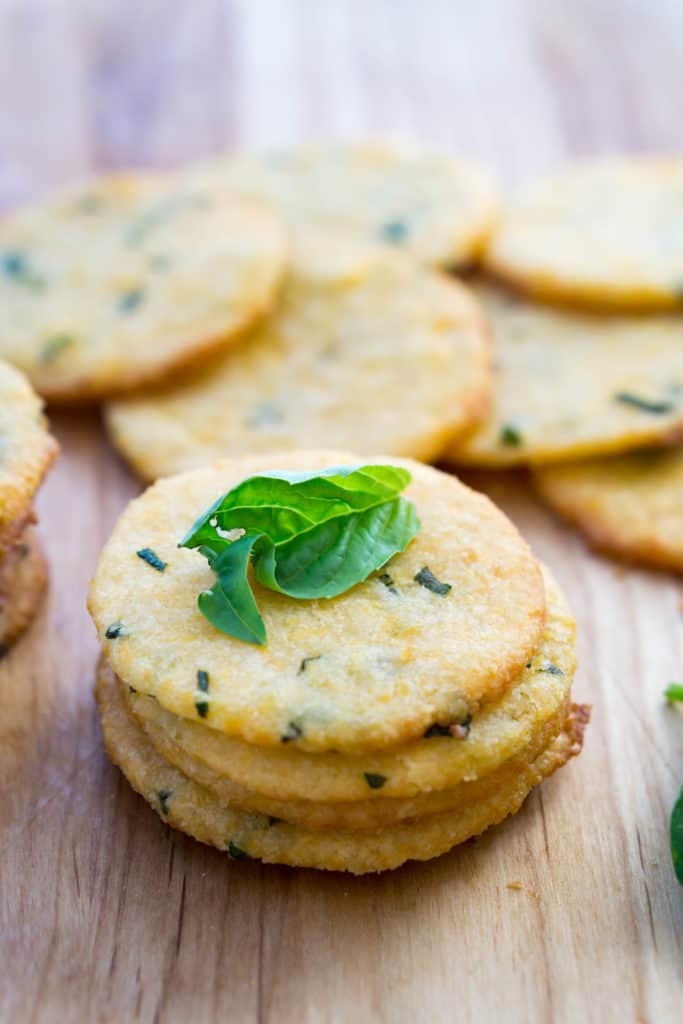 Maybe you would like something salty and savory over a sweet snack? If so, then you have found the perfect recipe. These cheese crackers are lower in calories than cookies and are keto friendly.
You will need to have a lot of butter and whipping cream to make them, plus, shredded cheddar cheese. This recipe is not for anyone who is lactose intolerant because it does contain a heavy amount of dairy products.
However, this snack is wonderful if you often find yourself craving a crispy or cheesy snack. You will need coconut flout and fresh basil as well.
This snack is fun to serve at house parties, since they go amazing with just about every other kind of food. You can fill a tray with meat and cheese, or offer these crackers up with some cookies- your guests and family are sure to love them.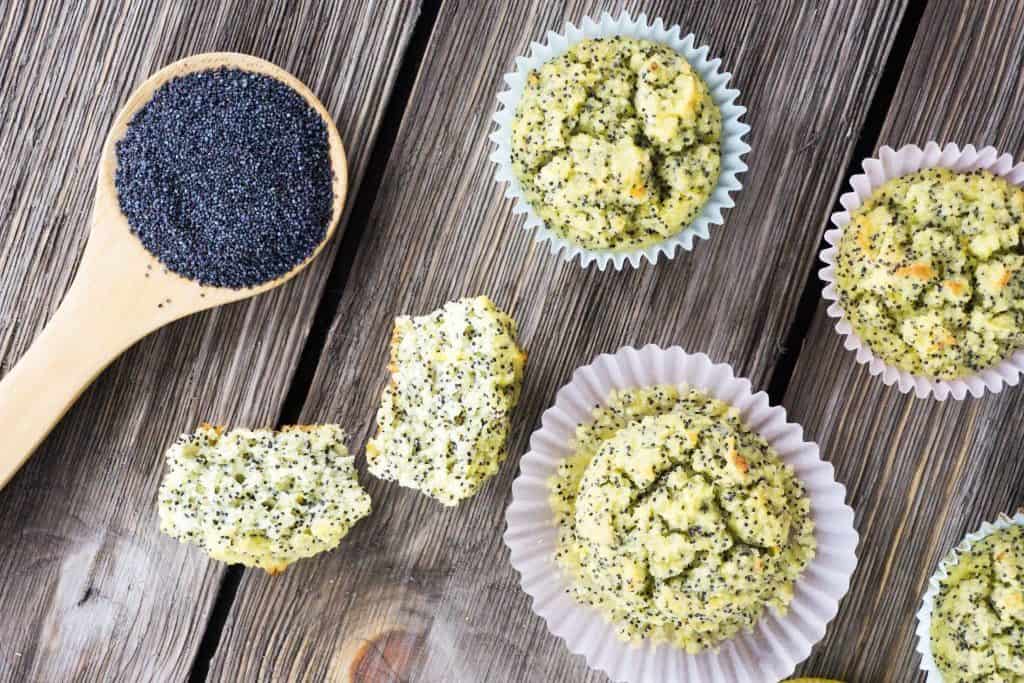 We created these muffins with the intention of them being zesty, flavorful, and fun! They stay moist and are very delicious. If you love having muffins for breakfast or dessert, we are confident that you will appreciate our original coconut flour recipes.
The grain free muffin base in this recipe is perfect for any flavor. So, if you do not want a lemon and poppy seed muffin, simply substitute them out for something else. Chocolate and peanut butter muffins, coconut sugar muffins, or plain muffins- the final choice is up to you!
The best part about making muffins, would have to be the convenience. They are very simple to make, taste great, and are perfect for eating on the go! All you need to do is peel off the wrapper.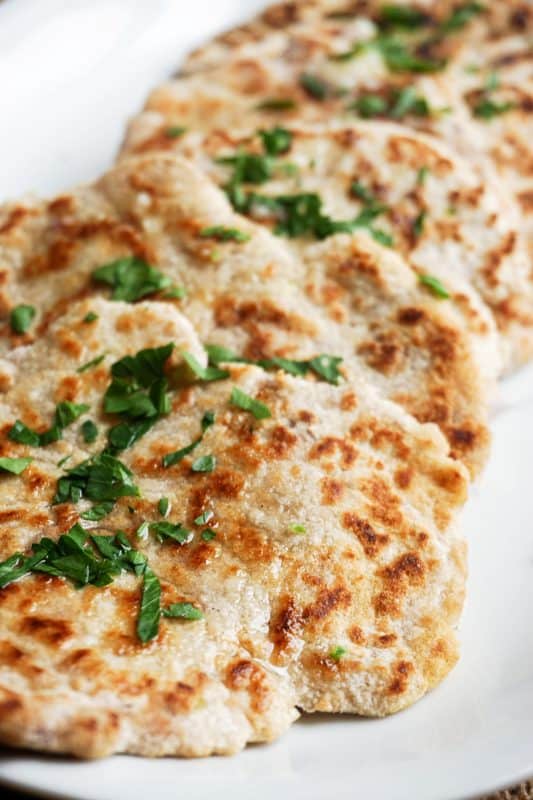 Grain free naan bread is perfect for use in a wide selection of meals. You can use them in sandwiches or snacks as well. Since we tend to eat a lot of those types of food, it can be frustrating when you start a new keto diet and have to drop them. Luckily, with this low carb naan bread recipe, you can have sandwiches again- while staying within your carb budget.
Our recipe also lists garlic naan, if you would like to have something more flavorful. Plus, it is almost impossible to ruin this recipe. If your bread dough seems to be too dry, you can add more water into your mixing bowl. If it seems too soupy, then add more psyllium husk powder to dry it up.
If you like this recipe, you may also like more of our low carb breads. Be sure to check out our website if you are interested. We have every keto recipe you can imagine!
Coconut Flour Cookies Tips
In coconut flour cookies, chocolate chips and peanut butter go amazing together. The chocolate chip cookies are able to hold together with the peanut butter, plus, it adds additional flavor to the cookies. If you use the right ingredients, it is also very easy for your cookies to be paleo friendly.
We have plenty of dessert recipes on our website, which are also keto and paleo friendly. Just because you are starting a new diet does not mean you have to give up cookies entirely.
If you have any questions, be sure to reach out with your name, email, website, or email address only. We would also love if you leave a comment, we read all of them.
Final Thoughts
There is a lot that you can do with coconut flour. For starters, banana bread, coconut flour cookies and cakes, pancakes, and more are all coconut flour recipes that you may enjoy making at home.
It can be difficult to adjust to keto, especially if this is your first time doing the diet. To make these recipes, you will want to make sure that you have dark chocolate or cocoa powder, chocolate chips, vanilla extract, baking soda, sea salt, and maybe coconut sugar. Of course, you will need to have access to the best coconut flour, which should be dairy free and sugar free. They help your cookies and other snacks stay together.
Coconut flour, chocolate chips, and large eggs go excellent in any keto cookie dough. Make sure to preheat oven to 350 degrees to save time, and you should be ready to start baking! Keto cookies taste like heaven with the additional coconut flavorings.
If you have any questions, make sure to leave a comment, name, email address, and fill out the published required fields. We enjoy hearing from our readers, so do not hesitate to reach out to us!
Check this out if you are looking for the best almond flour recipes!
Thank you for sharing!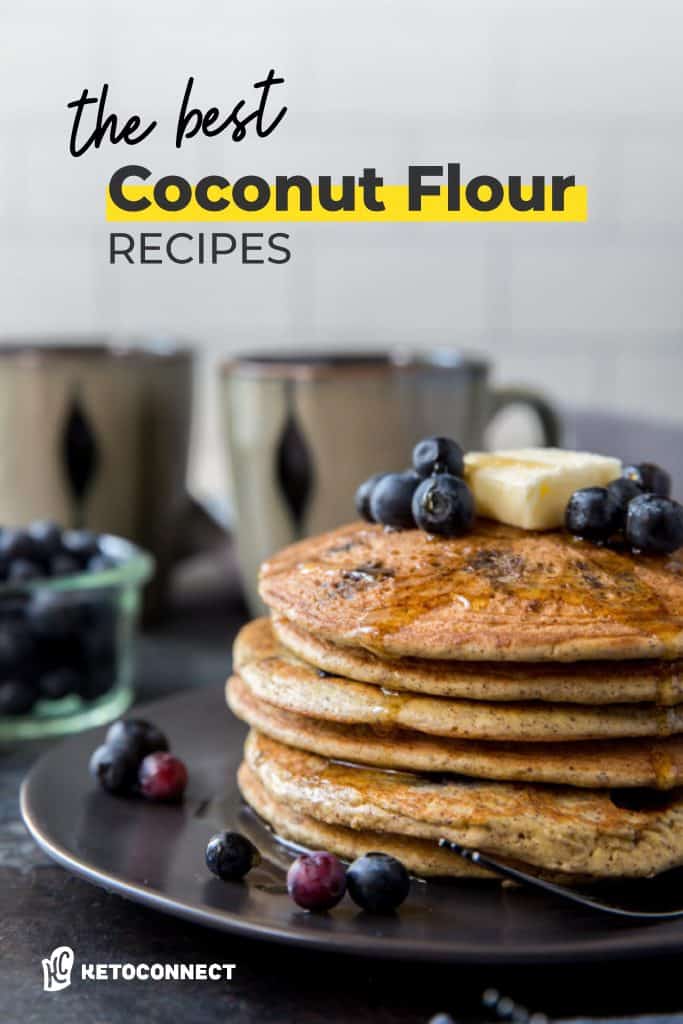 Written By