This Keto Gingerbread Cake recipe is hands down my favorite dessert recipe and is insanely perfect for the holiday season! Gingerbread can be tricky on a keto diet since it usually requires molasses or brown sugar to get that deep flavor, but we found the perfect trick to achieving the deep flavor along with keeping it super low carb. Watch me make it below and serve it at your holiday dinner this year.
Our Secret To The Ultimate Gingerbread Recipe
I bet you're itching for the secret to this recipe. Well, it's browned butter! I was stuggling to find the perfect solution to this recipe until it dawned on me that all those times I burned the butter, and it has a delicious aroma, I was tossing it instead of using it for good. I figured if there was a perfect time to use the browned butter method, it was during the holiday season when all foods were not only brown, but rich, buttery and nutty or spiced! Trust me on this one.
If you are passionate about everything ginger-related, make sure to check out our Keto Gingerbread Cookies recipe you'll definitely love!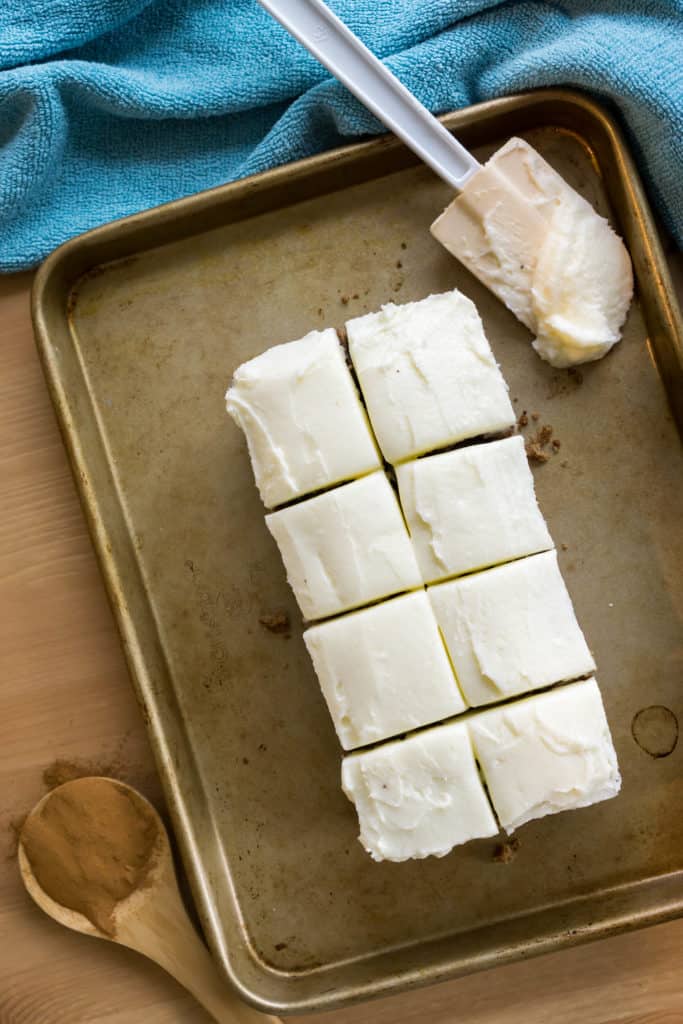 The Perfect Low Carb Frosting To Top!
Not that this decadent, spiced cake needs more richness, but with it being holiday season and all we thought it was only perfect to top it with a cream cheese frosting! It's simple to make and the perfect topping to all your desserts year round. You can ice the entire cake or just the top like we did and even get a little wild and add some spices to the cream cheese frosting. Double the recipe if you want to put some extra out on the table for those who like to indulge a little harder!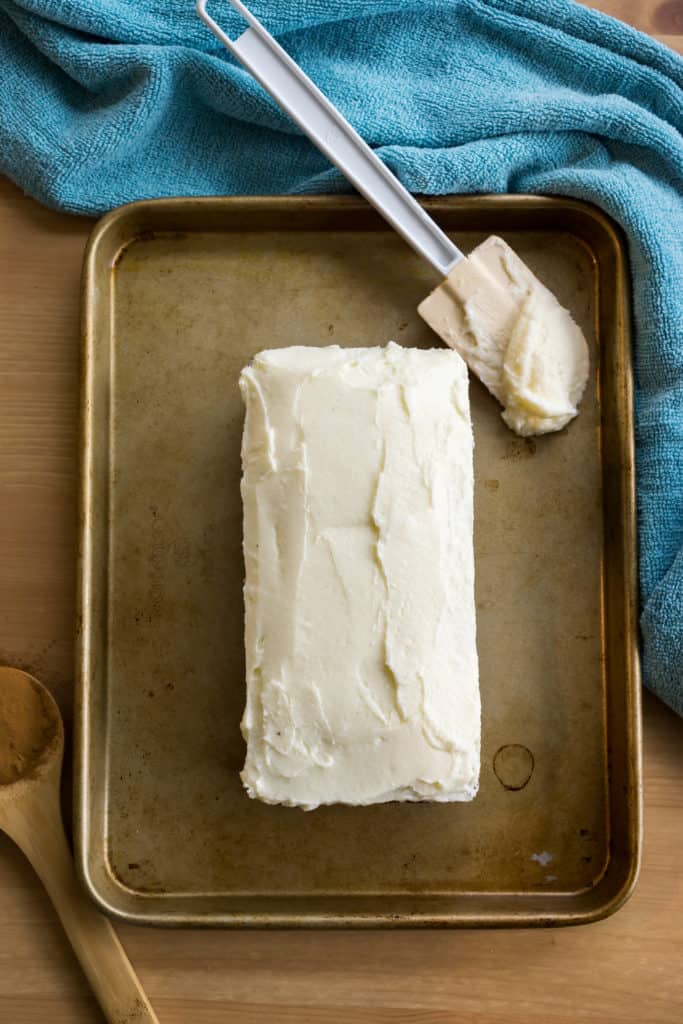 Holiday Keto Gingerbread Cake
I can't imagine that a moist, rich, spiced cake with cream cheese frosting wouldn't be all your dreams coming true this season, but if this isn't your choice of dessert we've got plenty more to choose from. Check back next week for our almond ricotta cookies, but be sure to glance over lasts year pumpkin pie cheesecake and chocolate fudge cookies​! Whether or not you're a gingerbread fan we can almost guarantee everyone else at your holiday dinner will love this gingerbread cake, so be sure to make it for them!

Recipe can be quickly added to MyFitnessPal – Search "KetoConnect – Gingerbread Cake"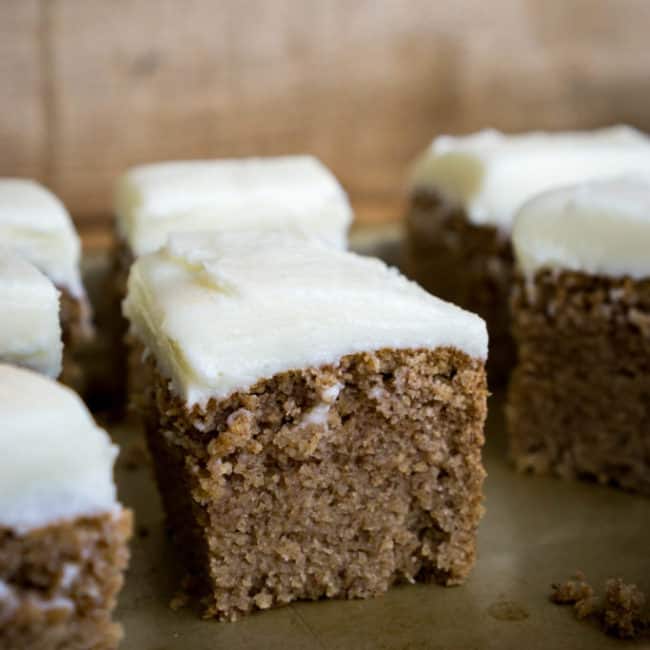 Gingerbread Cake
Total Time 1 hour 20 minutes
Servings 8 servings
Calories per serving 230kcal
Prep Time: 10 minutes
Cook Time: 45 minutes
Instructions:
Make the brown butter: heat a bottom heavy saucepan to medium-low heat and add the butter.

Once fully melted combine with a spoon until it starts to froth over. This should take about 5-7 minutes. At this point it is important to keep an eye on it as it browns, but make sure it doesn't burn. Once it gets a deep brown it is done – remove from heat.

Strain the butter into a small bowl and set aside to cool.

Grease a 8×4 loaf pan and preheat the oven to 350 degrees.

Make the cake: In a medium bowl combine the coconut flour, erythritol, baking powder, ginger, cinnamon and allspice. Combine with a whisk. Set aside.

Once the butter has cooled, about 15 minutes, add the maple extract, eggs, and browned butter to a large bowl. Whisk together.

In two batches add the dry ingredients to the wet and combine.

Pour the cake into the greased loaf pan and bake for 43-45 minutes. Ovens vary in temp so do a toothpick test at 40 minutes!

Allow the cake to cool for atlas 20 minutes prior to cutting, and if you are frosting it, allow it to cool completely prior to frosting!

Make the Frosting: Using a hand mixer, cream together the room temperature cream cheese and butter until fully incorporated.

Add the salt, vanilla extract and confectioner and cream together until combined.

NOTE: we used 3/4ths of the frosting recipe on the gingerbread cake, which is reflected in the recipe!
Nutrition Facts
Gingerbread Cake
Amount Per Serving
Calories 230 Calories from Fat 180
% Daily Value*
Fat 20g31%
Carbohydrates 7g2%
Fiber 3.9g16%
Protein 3.9g8%
* Percent Daily Values are based on a 2000 calorie diet.
Written By