The keto diet has helped thousands of people improve their health and lose weight, but if you're just starting out, something as simple as grocery shopping can seem scary. We've asked bunch of keto experts to to dish the details on their keto staples.
Check out how these keto veterans stock their keto kitchens in the video and blog post below.
What are the staples of a keto diet?
Keto staples will vary from person to person, but there are a few things you will almost always see on a keto grocery list: High fat foods, good sources of protein and some low-carb vegetables.
FREE PRINTABLE: Keto Food List
Join 150,000 others to get a FREE keto food list and new recipes every week!
The keto food pyramid starts with a solid base of healthy fats like tallow, lard, extra virgin olive oil, and coconut oil. Moving up the pyramid you have fatty cuts of meat like beef, bacon, chicken legs, and eggs. As you get higher, you will see vegetables like broccoli, lettuce, spinach, and cauliflower – veggies that are high-fiber and low in carbs. Near the narrow top of the pyramid are things like nuts, berries, and keto treats.
What groceries should I buy on keto?
When starting the keto diet, it's best to find a few low-carb meals you enjoy eating. When you're excited to eat delicious food, it makes sticking to a diet so much easier. Things like Keto Taco Casserole, Easy Bacon Chili, or Chicken Salad are easy to meal prep and taste really good.
We asked several keto professionals to share their keto staples to hopefully give you a clear idea of what to buy the next time you go shopping.
1. Eggs
It's no surprise eggs top the list of keto staples.
Eggs provide a delicious keto meal in under five minutes.
Eggs have the perfect ratio of fat-to-protein that will keep you full for a long time.
The yolk is packed with important nutrients.
Eggs are budget-friendly!
Make them into Egg Salad, as Breakfast Casseroles, or in a Quiche.
2. Butter
One of the first lessons you'll learn on the keto diet is butter is healthier than margarine and other vegetable oil spreads, especially if you can find a grass-fed variety. Cook your meals in butter or add some to roasted veggies to easily increase your fat intake. If you're lactose intolerant, try ghee!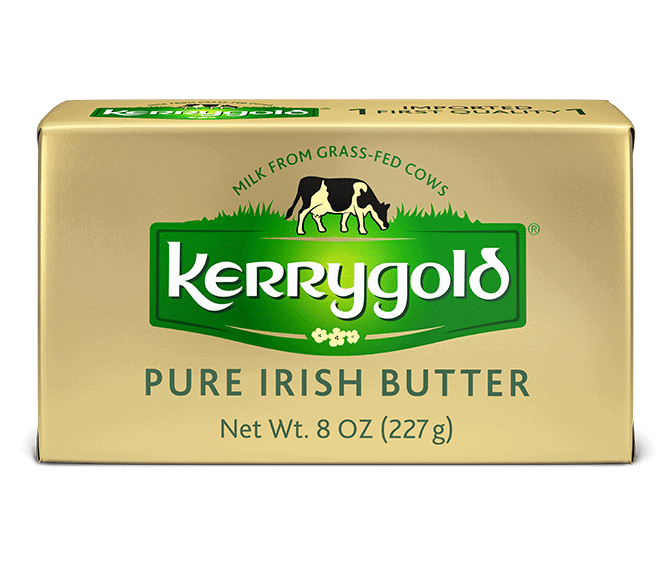 3. Meat
The base for most of keto meals is a good source of protein. When shopping for meat, choose the fatty cuts like chicken thighs with skin on or regular ground beef instead of the lean options. This is an easy way to ensure you get in enough fat every day to maintain energy and satiety.
Pasture-raised or grass-fed meat will have a better ratio of omega-3 to omega-6 fats in comparison to grain-fed animals. We like to buy our pasture-raised meat from a local farm or from a delivery service called Butcher Box. To learn more about connecting with local farmers, check out Matt's course on The Curve where he explains exactly how he started shopping locally.
4. Avocado
When we're talking about keto staples, we have to discuss avocados. Whether you think they're a fruit or a vegetable, we can all agree they are a great source of fat and fiber. This creamy, delicious green fruit is low in carbs and high in potassium.
On a keto diet, you hold onto much less water which means you need to increase your electrolyte intake. We recommend supplementing with sea salt, magnesium, and potassium. (View Keto Supplement Guide) One avocado contains more than 900mg of potassium!
5. Coffee
Coffee is a keto staple for many people even though it's calorie-free and is lacking in nutrition. The reason people love coffee on the keto diet is because of something called Bulletproof Coffee or Butter Coffee.
If you practice intermittent fasting, some black coffee makes it easier to push off your next meal and extend your fasting window. Take our Fasting Course on The Curve to learn more about the amazing benefits to intermittent and extended fasting on the keto diet.
6. Heavy Whipping Cream
If butter coffee isn't your thing, then a splash of heavy cream is a great replacement to your regular high-sugar coffee creamer. Heavy cream or canned coconut cream if you're dairy-free, is a great thing to have on hand for keto recipes.
We add cream to keto Bacon Cheddar Soup, Butter Chicken, Chicken Florentine, and all kinds of low-carb desserts.
7. Cauliflower
If you're new to the keto diet, you're going to want to pick up some cauliflower. This low-carb vegetable is a great alternative to some of your favorite high-carb foods. Here are some of our favorite cauliflower recipes.
8. Pork Rinds
At first, it may be hard to find the crunch you crave on a keto diet, but luckily there are plenty of keto chips you can enjoy, including pork rinds. Look for brands cooked in lard, not vegetable oils, like our favorites 4505 Meats and Epic Meats.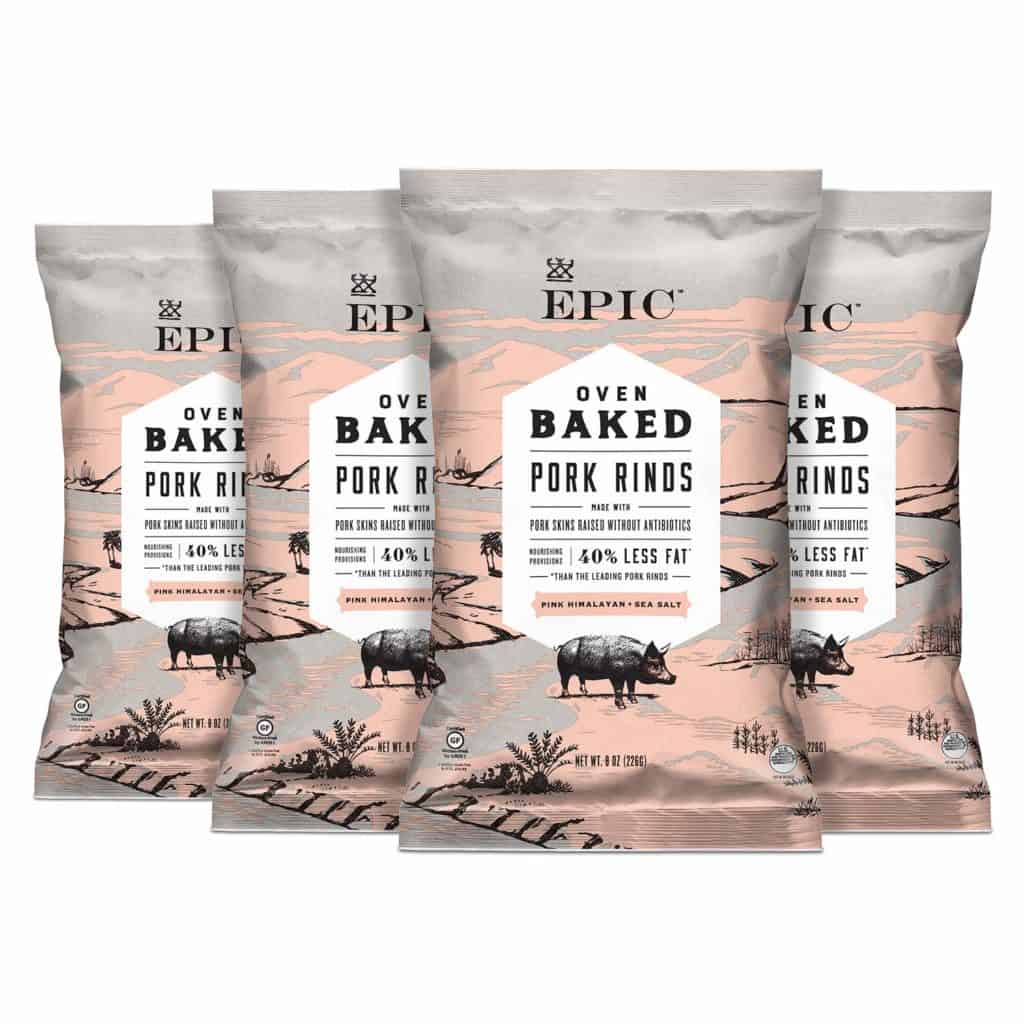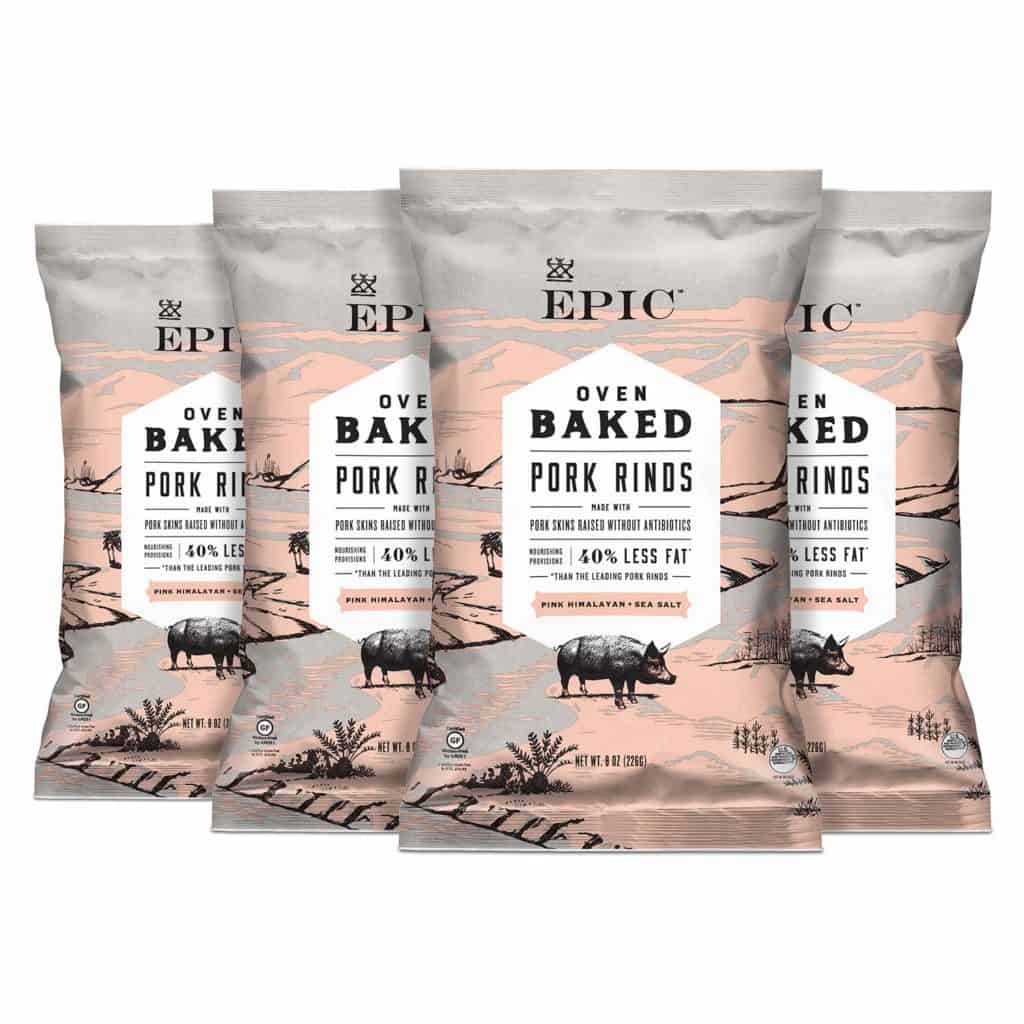 Grind up pork rinds to use in crispy coatings or for deep fried breading. They give the perfect crunchy exterior to our Fried Goat Cheese Appetizer and Sweet and Sour Pork recipe. They also make a great Cinnamon Toast Crunch cereal!
9. Healthy Cooking Oil
Cooking oil or cooking fat is definitely part of our must-have keto staples, but before you go shopping we recommend reading our Guide to Healthy Cooking Oils. You will need to understand the different between refined, cold-pressed, and extra virgin in order to make smart purchases.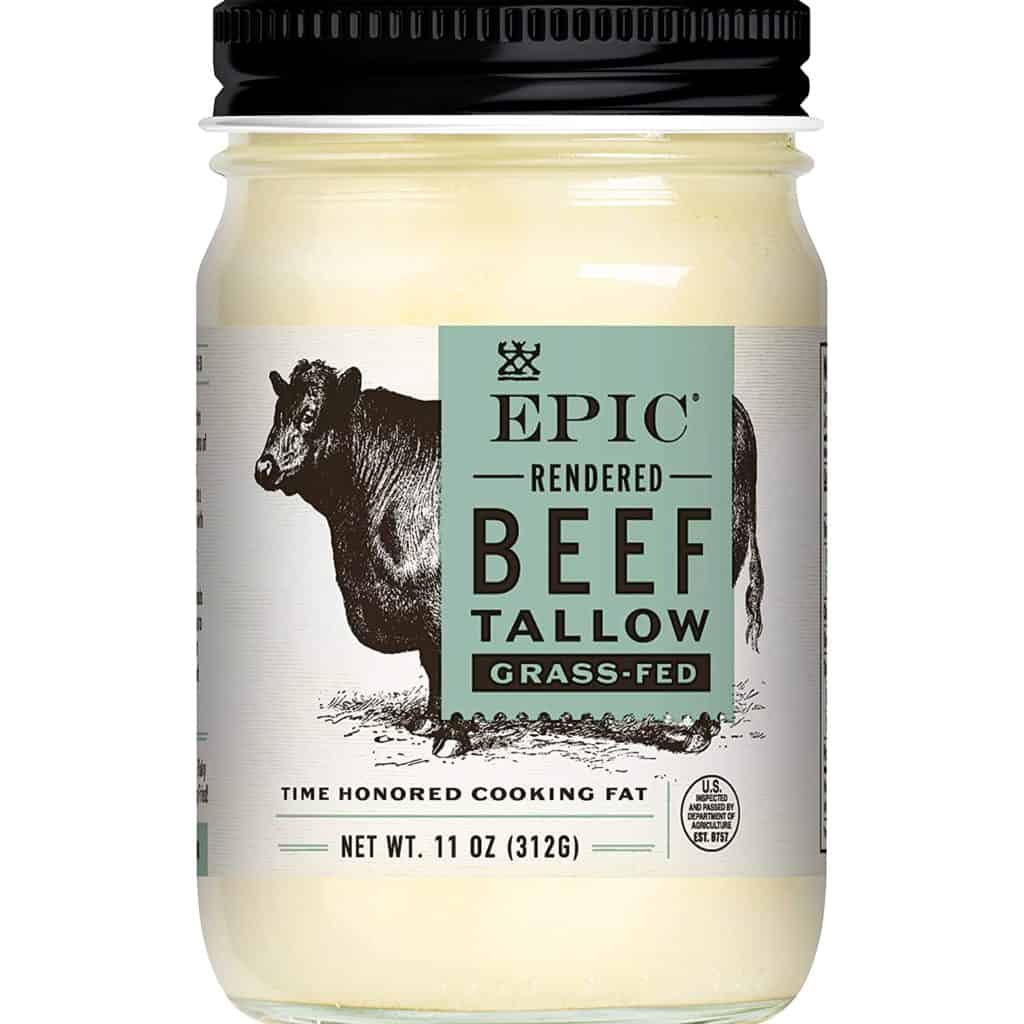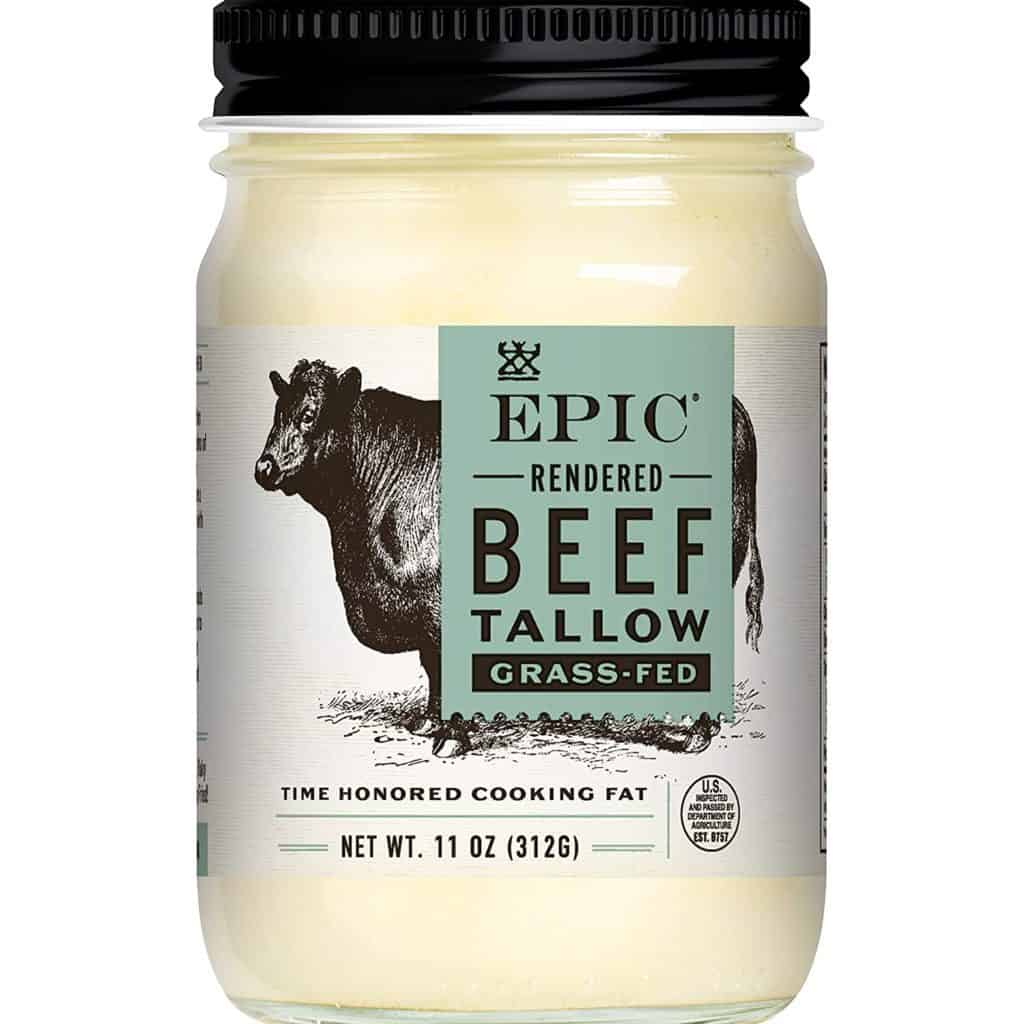 There are also many common cooking oils that you should avoid due to their damaging effects on health, like canola oil and soybean oil. Look for cooking oils that are minimally processed like coconut oil, avocado oil, or extra virgin olive oil, or opt for animal fats like tallow and lard which have high smoke points and are good for frying.
10. Cream Cheese
Cream cheese has a way of making any recipe delicious, which is why it makes our list of keto staples. Eating keto food that is delicious and that you enjoy is crucial to sticking to the low-carb lifestyle. We like to add cream cheese to fat bombs, desserts, soups, sauces, and dips. It's high in fat, very low-carb and calorie-dense.
Check out our Fat Bomb Bible eBook for tons of high-fat snack recipes for mug cakes, fat bombs, dips, and drinks.
11. Seasonings
To keep your keto meals exciting and flavorful, we recommend having good seasonings on-hand. They add a lot of flavor without adding a bunch of carbs or calories. A few of our favorites are curry powder, garlic, or the Everything But the Bagel Seasoning from Trader Joe's. (Especially on our Keto Bagels!)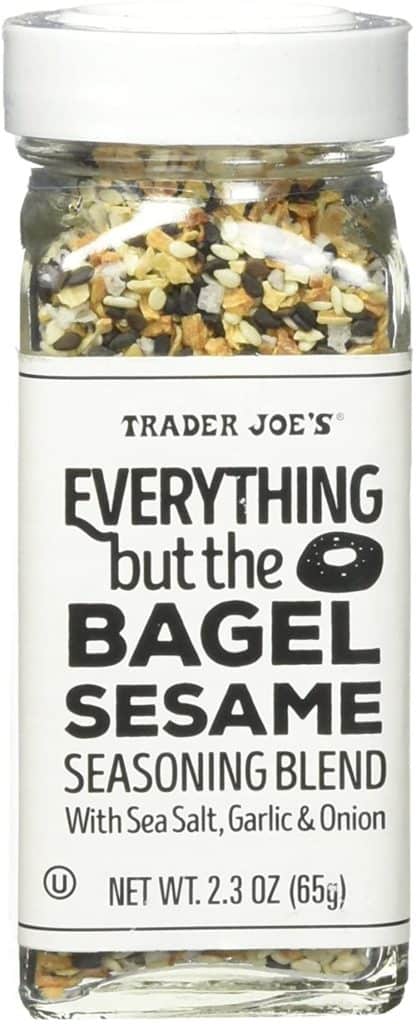 Remember to read the labels on seasonings as some of them may be quite high in added sugar that can add up quick when used in abundance.
12. Berries
A common keto myth is that you can't enjoy fruit on a low-carb diet, but that's not the truth. We love berries for their low-sugar content and enjoy them as a snack, in salads, or with some cream for dessert.
Buy your berries frozen or in season when they're sweet and delicious. Great options are raspberries, blackberries, blueberries, and strawberries.
13. Protein Powder
Aaron from our Keto Baking Course on The Curve loves protein powder not only as an extra source of protein for after his workouts, but as a baking ingredient!
You can find low-carb protein powder and use it as a low-carb flour replacement in all kinds of recipes like our Protein Cake, Protein Waffles, or Chocolate Glazed Donuts. Our favorite brands are Quest and Isopure.
Aaron also recommends using protein powder as a coating before crisping up foods in the Air Fryer...YUM.
14. Chocolate
No, Mars Bars and Kit Kats are not keto-friendly, but there are plenty of ways you can enjoy chocolate on a low-carb diet.
Lily's Sweets carries keto chocolate bars, baking chips, and other candies like chocolate covered caramel.
Dark chocolate – look for varieties containing 80% cocoa or higher for the lowest carb content.
We have a delicious Keto Chocolate Bar recipe on the blog you can whip up at home.
Choc Zero carries low-carb chocolate products.
SlimFast has a new keto line of products which aren't all great for low-carb (read the labels!) but their fat bomb Peanut Butter Cups are a great replacement for Reese's.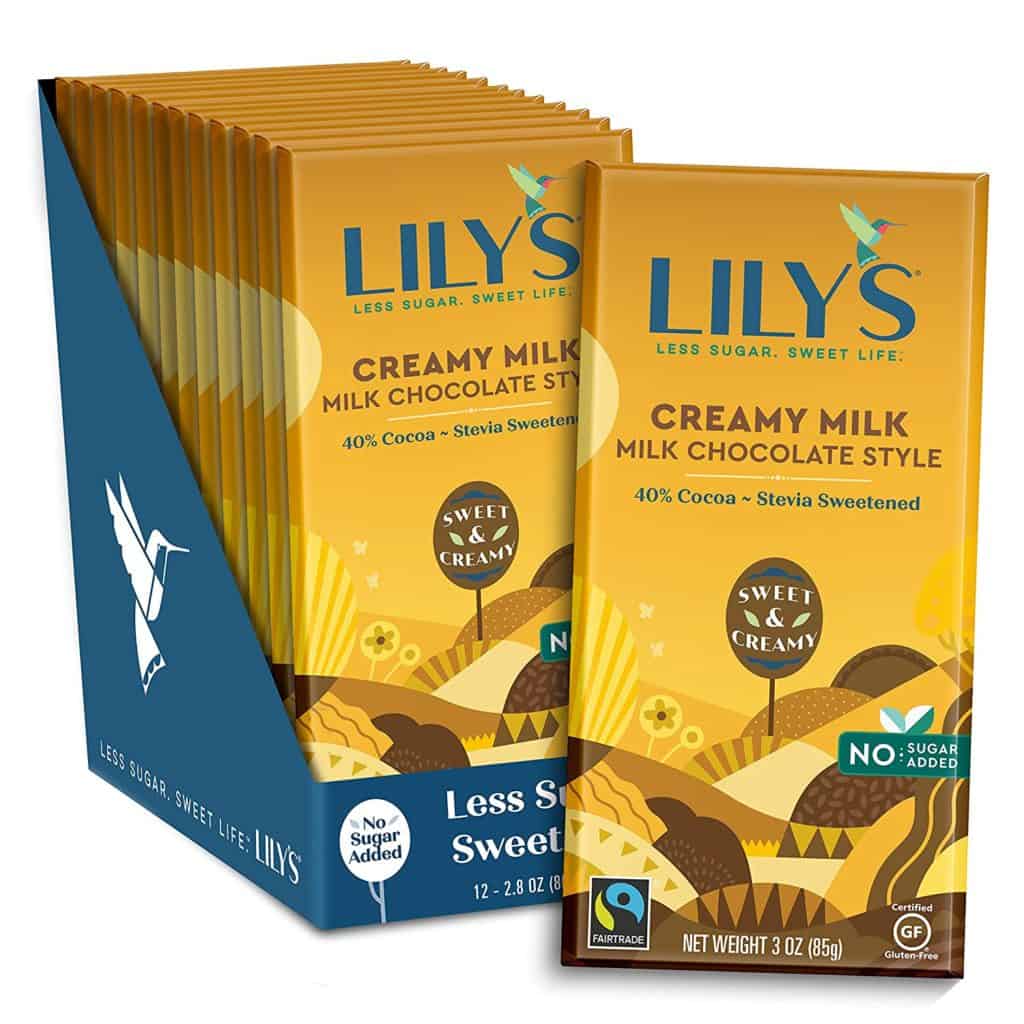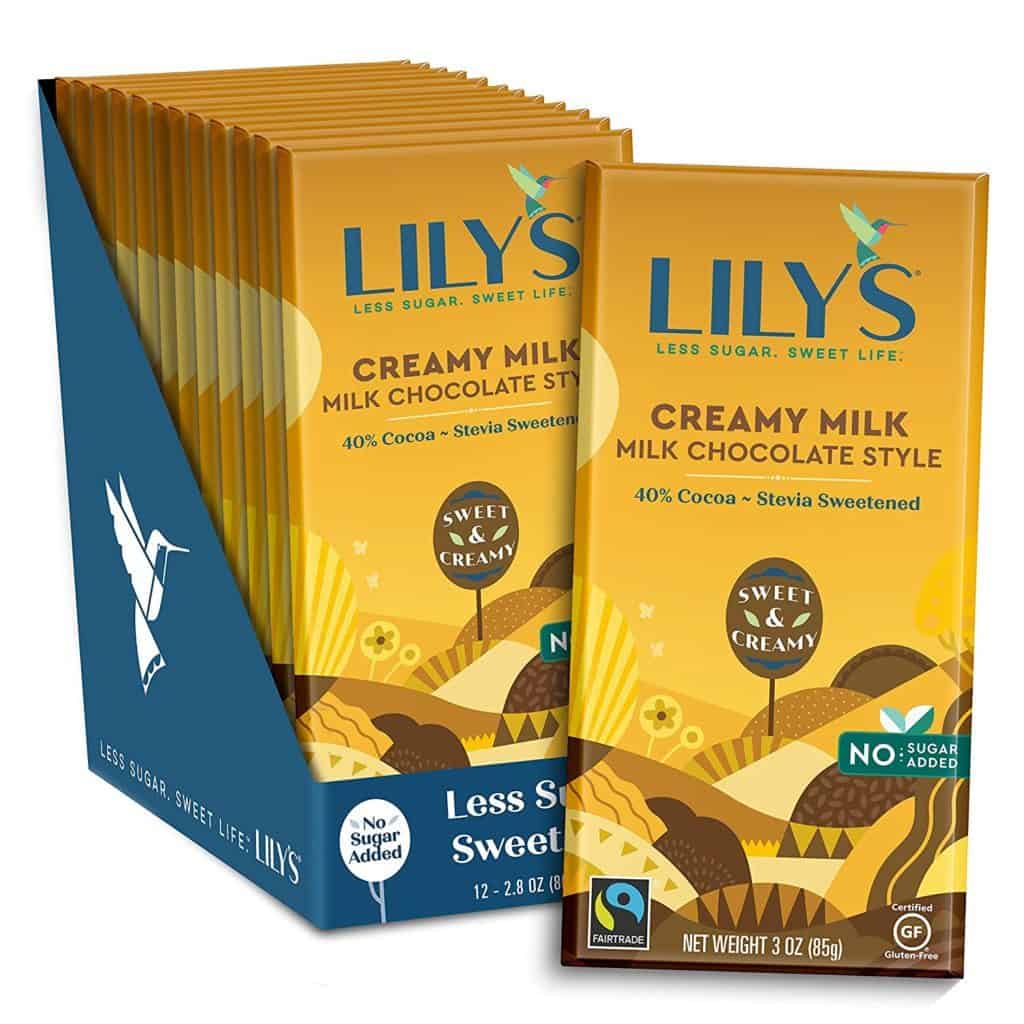 If you prefer homemade treats, our website is packed with low-carb chocolate sweets you and your family will love, like our Chewy Chocolate Chip Cookies and Fudgy Brownies.
15. Cookware
No, you can't eat cookware and there's no such thing as "keto cookware", but we think good equipment can make all the difference in your cooking experience. Here are a few of our keto kitchen favorites.
Kelsey, better known as @lowcarb.kelsey on Instagram, loves her cast iron cookware for searing meat on the stovetop and finishing it in the oven. The cast iron can do both! And if you take good care of it, it will last you for years.
16. Liquid Stevia
Sometimes, you just want a touch of sweetness whether it be in your morning cup of coffee or in a batch of cookies. Liquid stevia is a great ingredient to have on hand since it only takes a few drops to add a ton of sweet flavor and it's completely zero-carb and zero-calorie.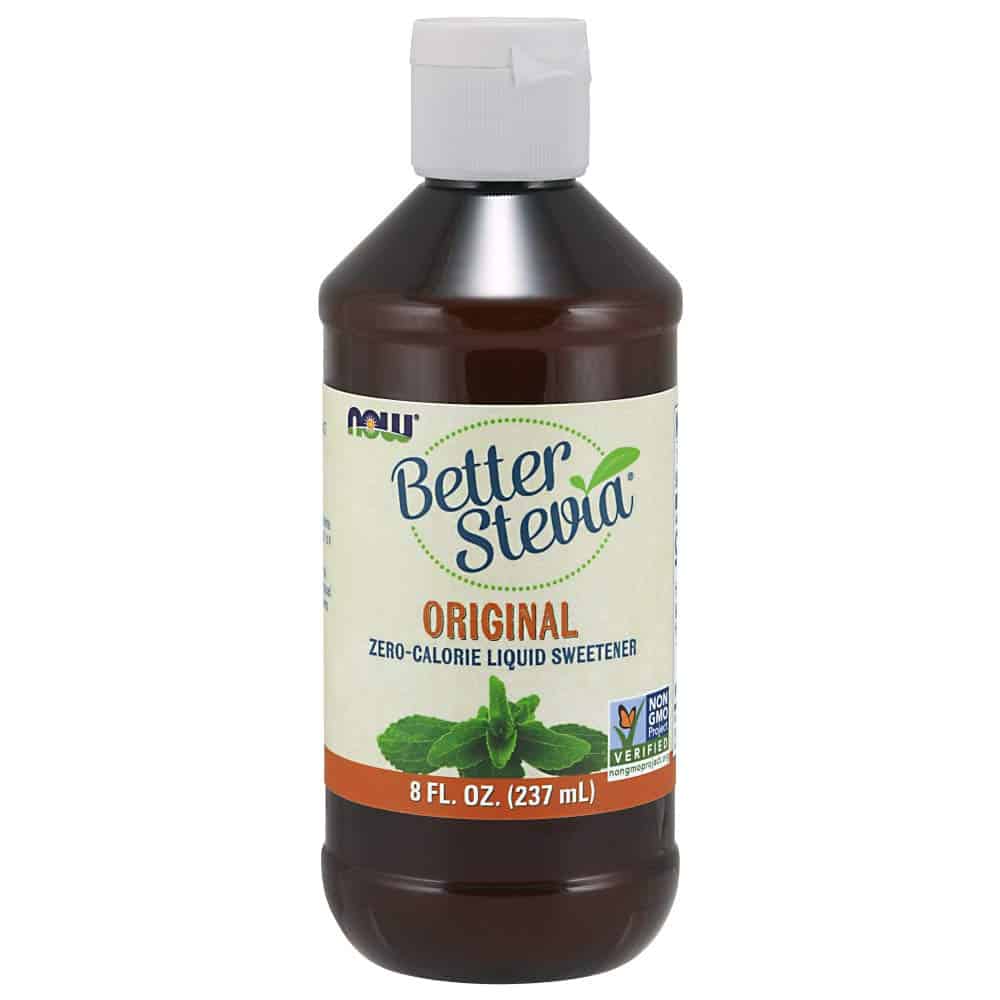 Some people notice a bitter aftertaste with stevia, so monk fruit might be a better option for those folks. We like to use a combination of stevia and erythritol in our baking recipes to reduce the bitterness, but keep the sweetness.
17. Fresh Herbs
You're going to be spending a lot more time in the kitchen now that you're on the keto diet. There are so many recipes to try, you won't be able to keep up! With a new found love for cooking, we guarantee you're going to have a whole new appreciation for flavor and freshness.
Fresh herbs are a fantastic way to take an average keto dish to the next level. If you don't have an herb garden, then we recommend keeping the stems of your herbs in water to keep them fresh for longer.
Try fresh basil in our Pesto Chicken or cilantro in our Spicy Salad Dressing.
18. Electrolytes
Because your body holds onto less water when you consume less carbs, it also holds onto less electrolytes (sodium, potassium, and magnesium). Without enough electrolytes on a keto diet, you will feel tired, sluggish, and even experience leg cramps.
Chela, also known as @foodieturnedsleevie on Instagram, is an endurance athlete following a keto diet and she says electrolytes are a staple for her. She recommends Pure Planet Sports Salts and Zip Fizz.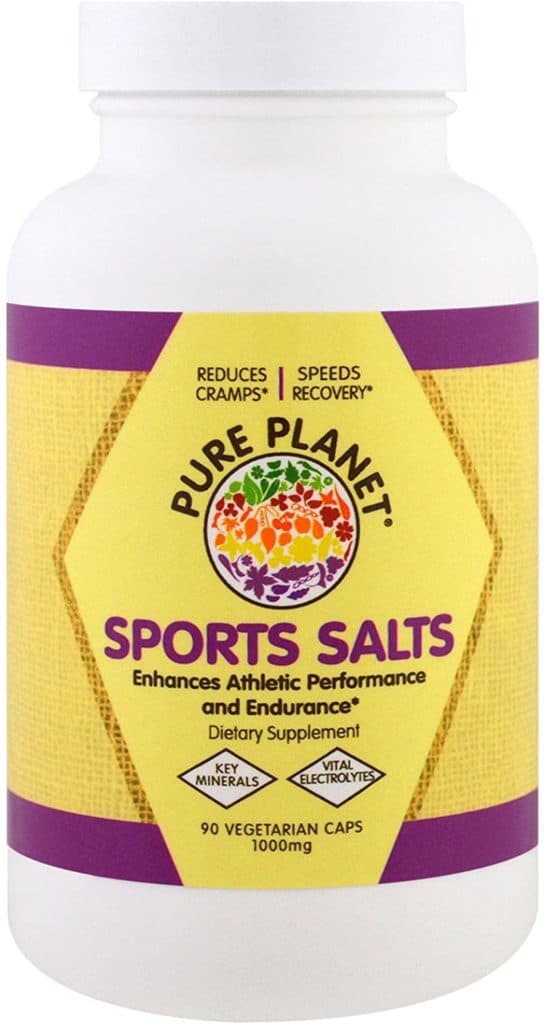 We have a full guide on Keto Supplements where we talk about the importance of electrolytes on keto, so check that out for more information.
19. Keto Bars
Keto bars may not be a staple for everyone on the keto diet, but they do come in handy when you're transitioning away from granola bars and Oh Henry! bars during office coffee time.
Keto snacks and bars aren't necessary to achieve great success on the keto diet, but they're convenient and tasty. Here are a few of our favorite and a list of the top keto protein bars.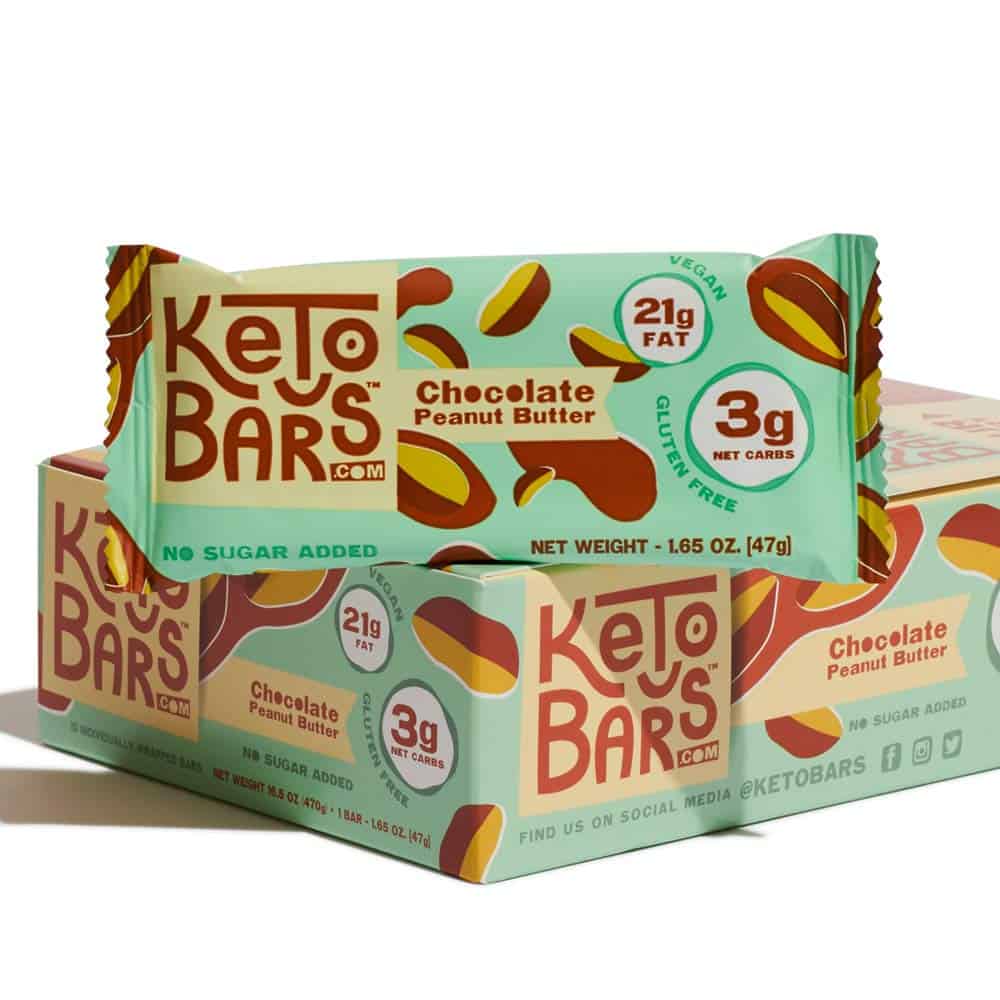 Chela recommends a Keto Bar or Stoka bar as a pre-workout snack. It's light, tasty, and provides a good source of fat and energy – especially with some nut butter on top.
20. Canned Fish
You're going to learn a lot about good fats and bad fats on the keto diet and fatty cold water fish is a great source of good fats. Fish like sardines and mackerel are packed with omega-3 fatty acids which are important for lowering inflammation in the body.
Look for wild-caught varieties that are in water or olive oil, not soybean oil or canola oil. These oils are high in omega-6 fats which increase inflammation! If you don't like the taste of fish, but still want to increase your omega-3 fats, we recommend a supplement like cod liver oil.
What are your keto staples?
These 20 items are a great starting point for any keto diet and you will begin to generate your own keto staples as soon as you get cooking and eating.
Been doing keto for awhile? Comment below and tell us your keto staples. We would love to hear them.
20 Keto Staples in Summary
Eggs
Butter
Meat
Avocado
Coffee
Heavy Cream
Cauliflower
Pork Rinds
Healthy Cooking Oil
Cream Cheese
Seasonings
Berries
Protein Powder
Chocolate
Cookware
Liquid Stevia
Fresh Herbs
Electrolytes
Keto Bars
Canned Fish