With so many different options, have you ever wondered which keto jelly is the right one for you? We did our research and found a solid list of 10 keto jelly products on the market.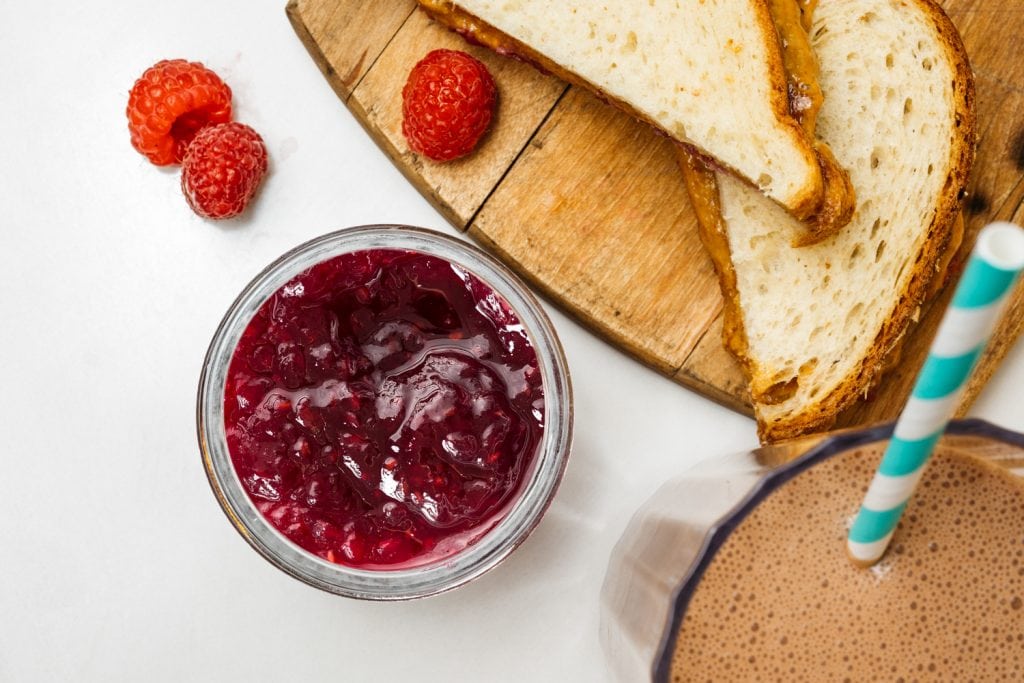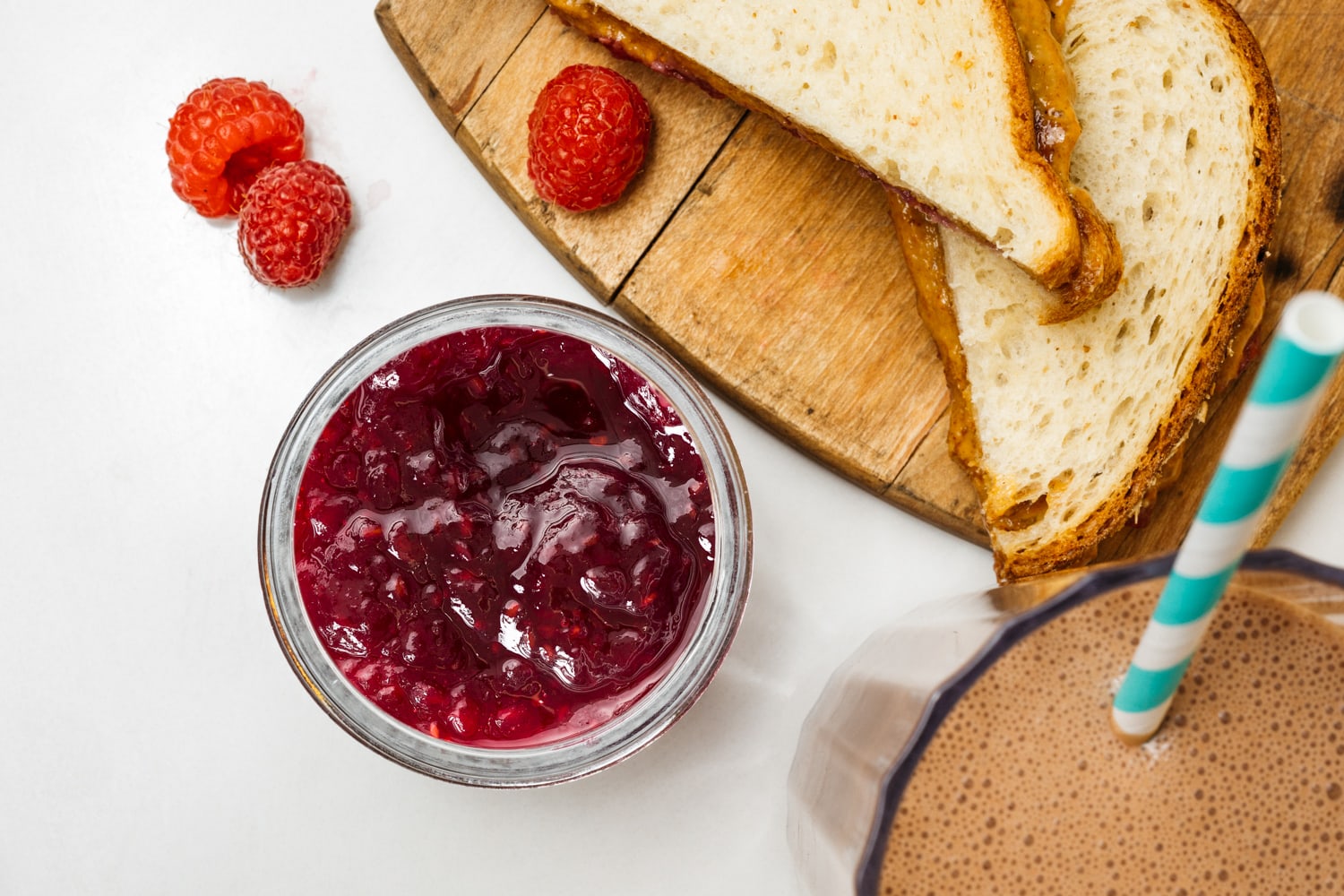 Not all keto friendly jelly is the same, so make sure you dive in to read a little bit more about each one. They may vary not only by the number of net carbs, but also specific ingredients. Hope you can find one that suits you and your keto lifestyle!
However, if you're more of a fan of homemade jam and love cooking up keto recipes at home, scroll all the way down to find our easy Keto Mixed Berry Jam Recipe! It's absolutely delicious, I promise!
10 Keto Friendly Jams
Take a look at our list of 10 keto and low carb friendly jams. If there are others you love and they're not on this list, let us know in the comments so we can add it ASAP!
1. Good Good Keto Jam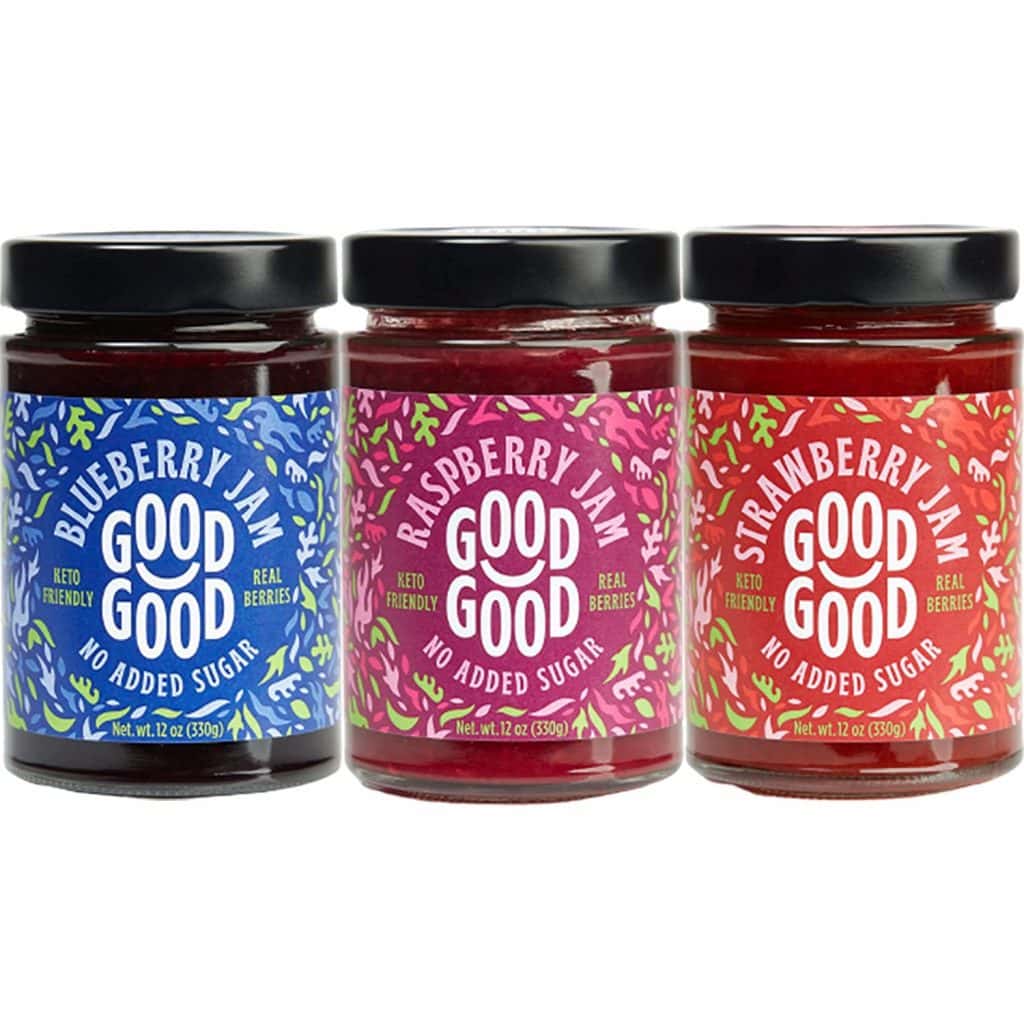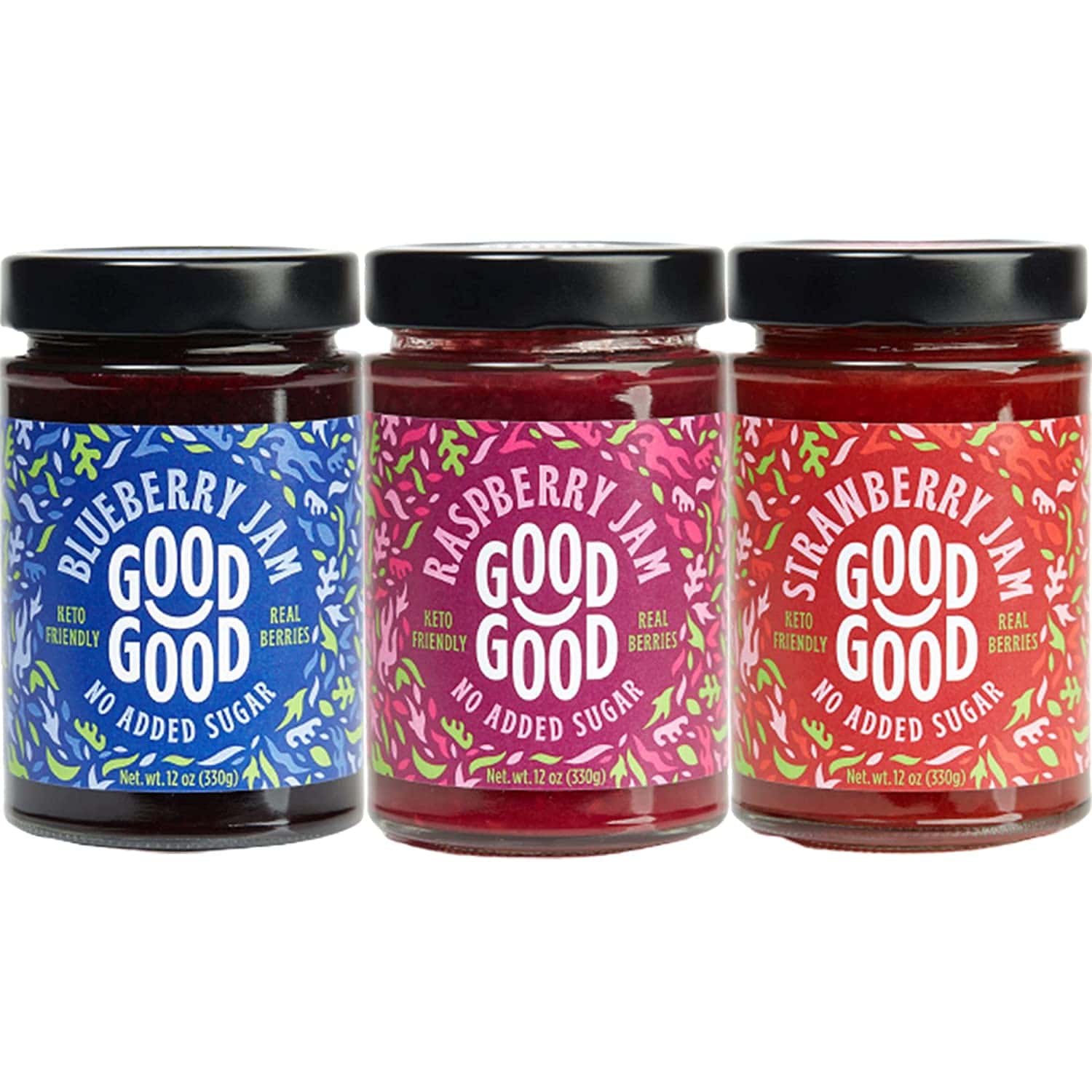 Definitely one of the best low carb, sugar free jams we've ever had, Good Good Keto Jam has everything you would want in a jam. It's easy to work with and doesn't have a clumpy texture. If you ask me, the consistency is much like the regular jam consistency.
There is no chemical aftertaste either , which is a common issue in keto and low carb jams. Nope, not in this one! Both me and Megha like the raspberry or the blueberry ones, depending on what we're eating. I'm obsessed with using the blueberry one with our Keto Protein Pancakes.
2. Chia Smash Jam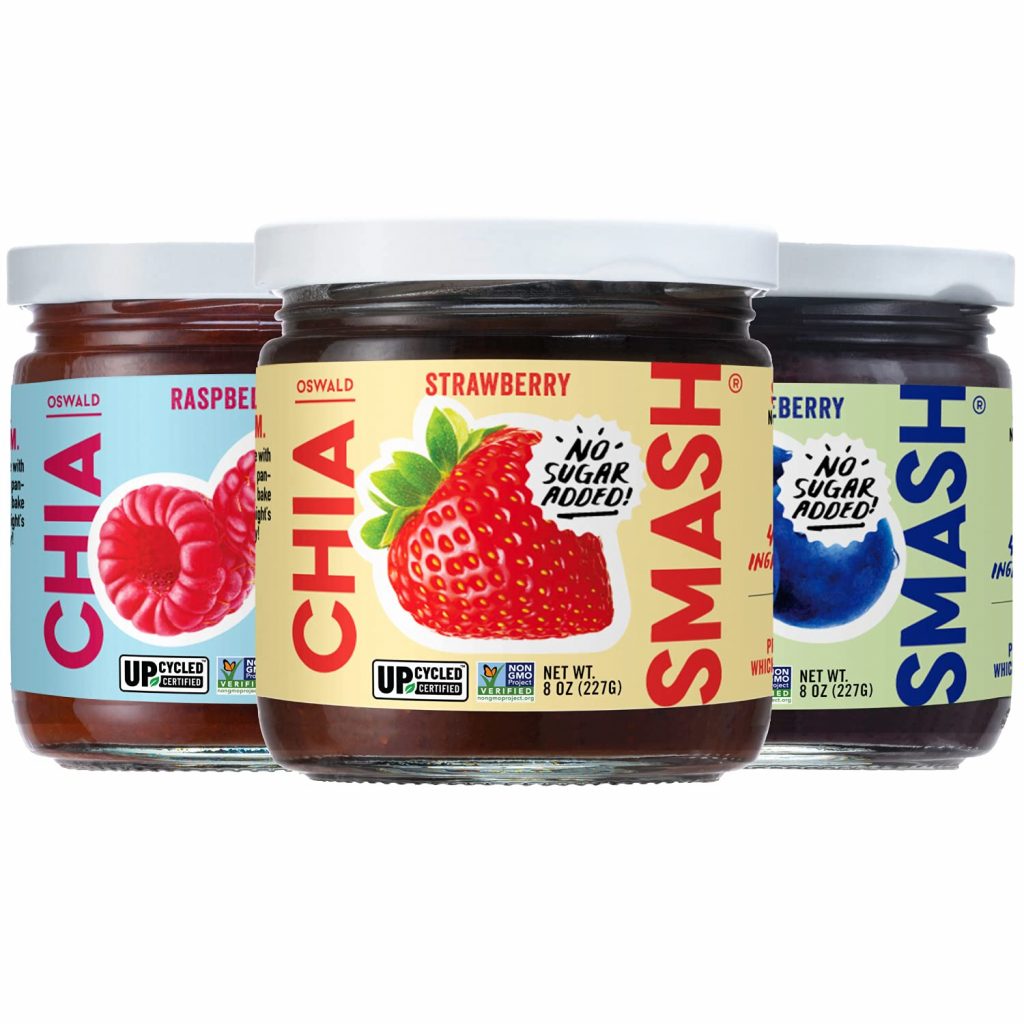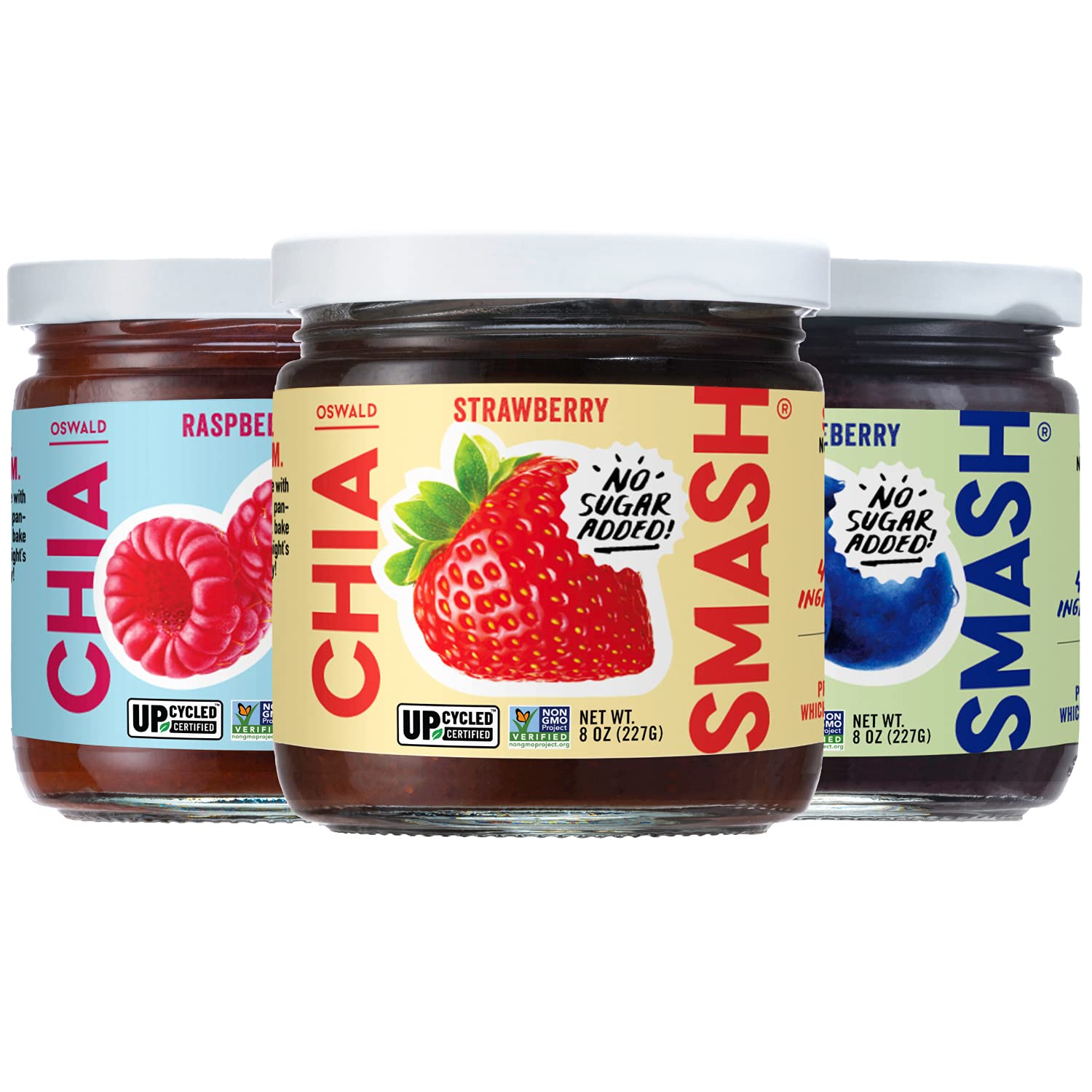 Ever heard of Chia Smash Jam? With all clean ingredients you can simply put it on a piece of low carb bread and enjoy throughout the day. It has the right amount of sweetness for those who don't eat sugar regularly, but if you're just in your first day of keto it might be a little sour to you in taste.
As the name suggests, it's packed with healthy chia seeds which have tons of health benefits and are high in fats! I like their sugar free strawberry jam version the most. It has 4g of net carbs per tablespoon, but no sugar alcohols at all.
3. Nature's Hollow Jam
If cutting down on calories is your primary concern, then Natures Hollow was made for you! In comparison to other low carb, keto jams this one has only 15 calories per tablespoon. It's sweetened with both xylitol and erythritol, so it might raise your sugar a tiny bit.
It's keto, low carb and diabetic friendly so it makes our keto jelly list. It's definitely a delicious keto strawberry jam, but a little on the pricier side. If money isn't an issue, then give it a shot and let us know if you liked it!
4. Skinnygirl Sugar Free Preserves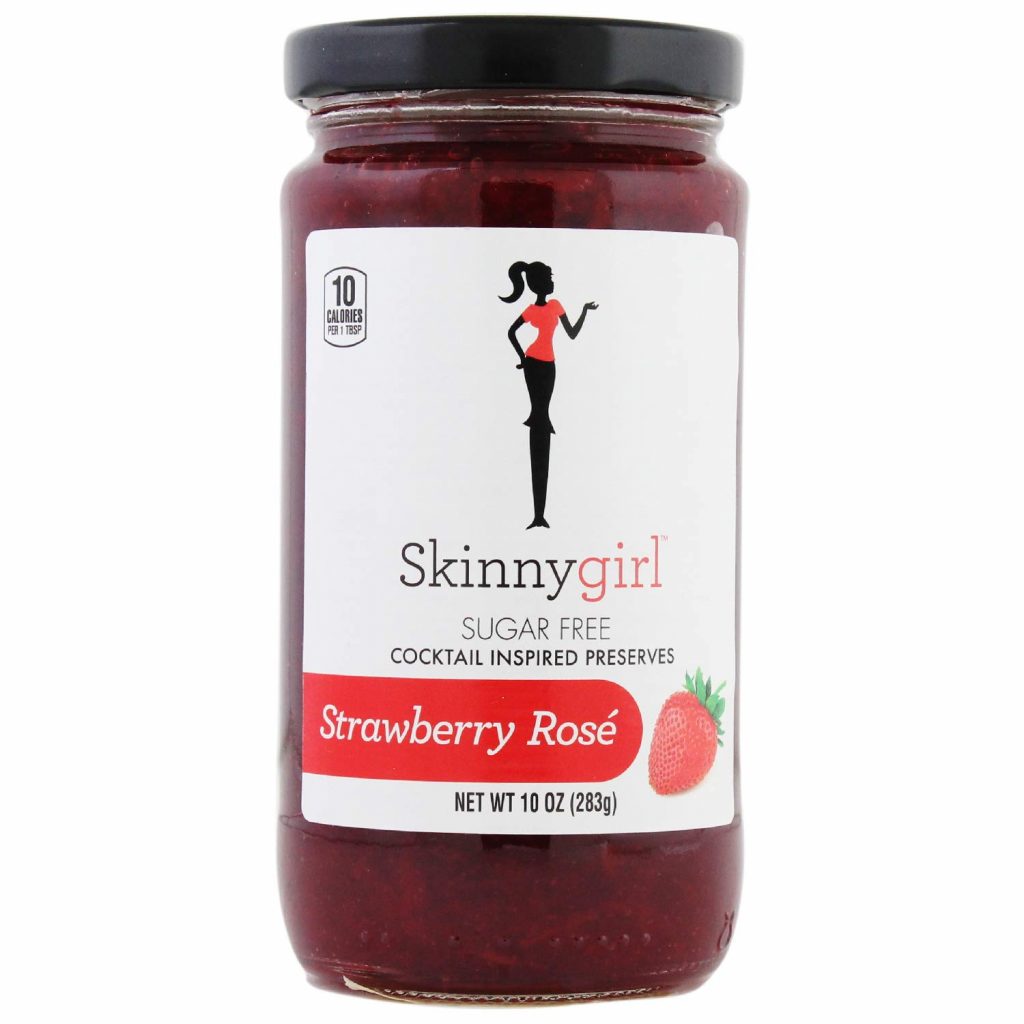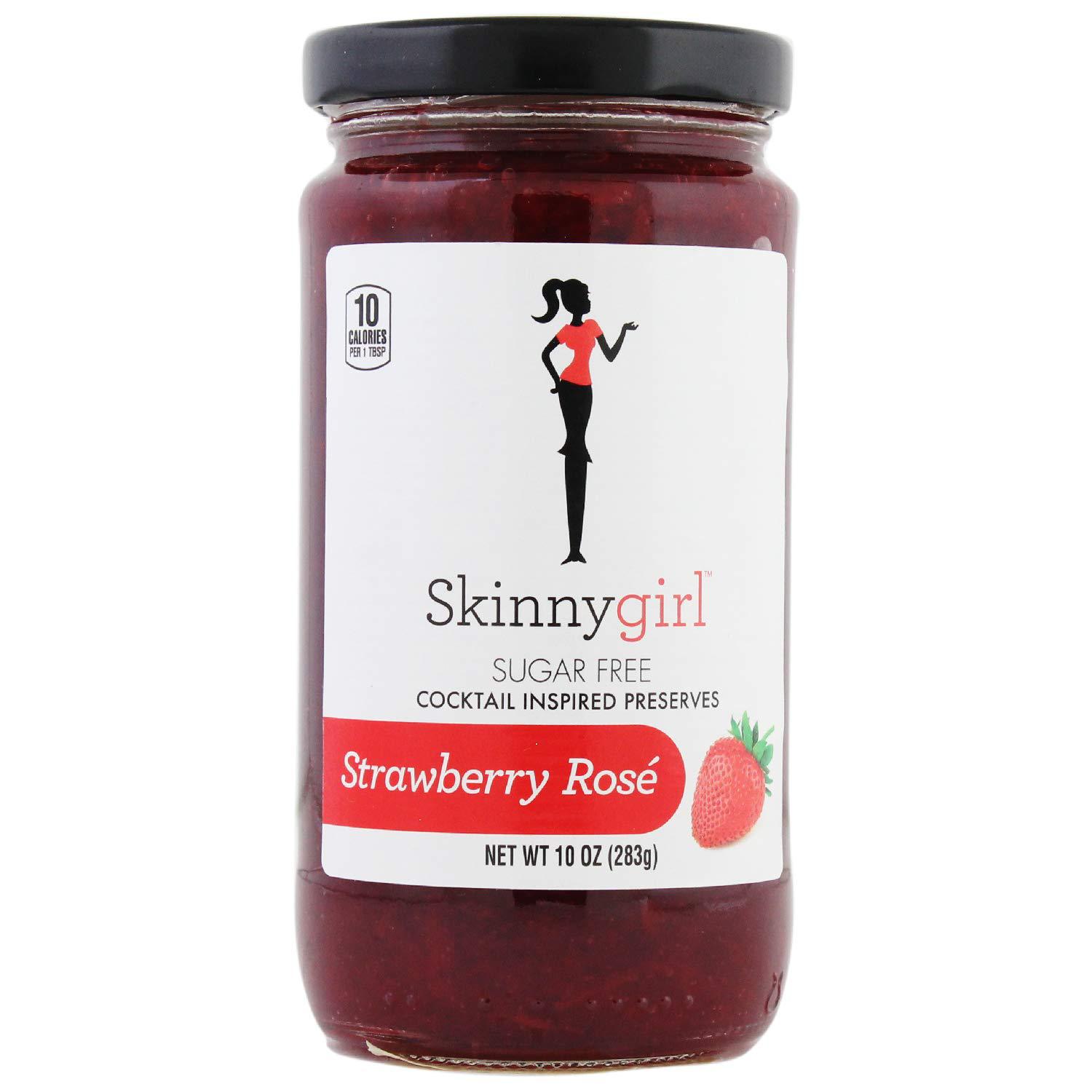 This keto strawberry jam preserve will satisfy anyone who wants to keep their net carbs to a minimum. With only 1g net carbs per tablespoon, you can enjoy it with low carb bread without worrying about getting kicked out of ketosis.
Skinnygirl Sugar Free Preserves is known for its homemade jam texture, a very "fresh strawberries" kind of a taste and no chemical feeling after eating. Also, it's made by Bethenny Frankel and we wouldn't really expect nothing less from her either.
5. Smucker's Sugar Free Strawberry Jam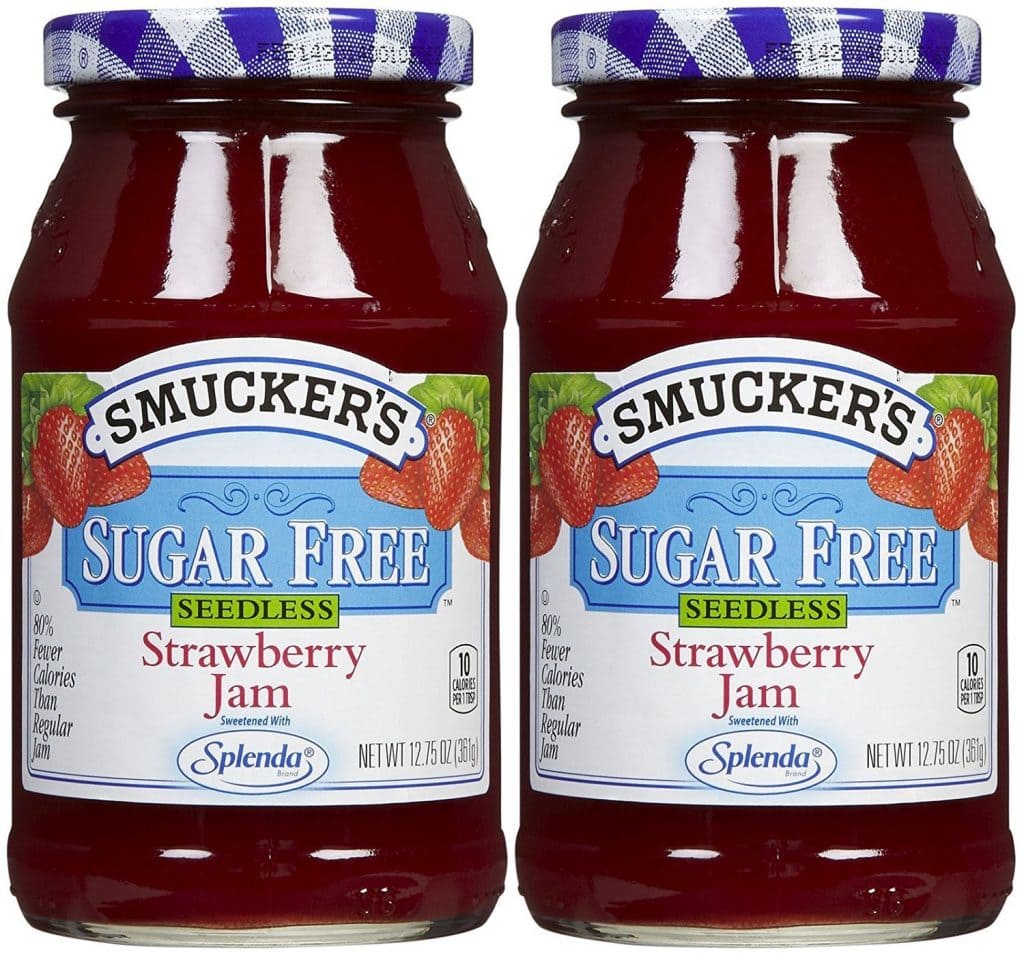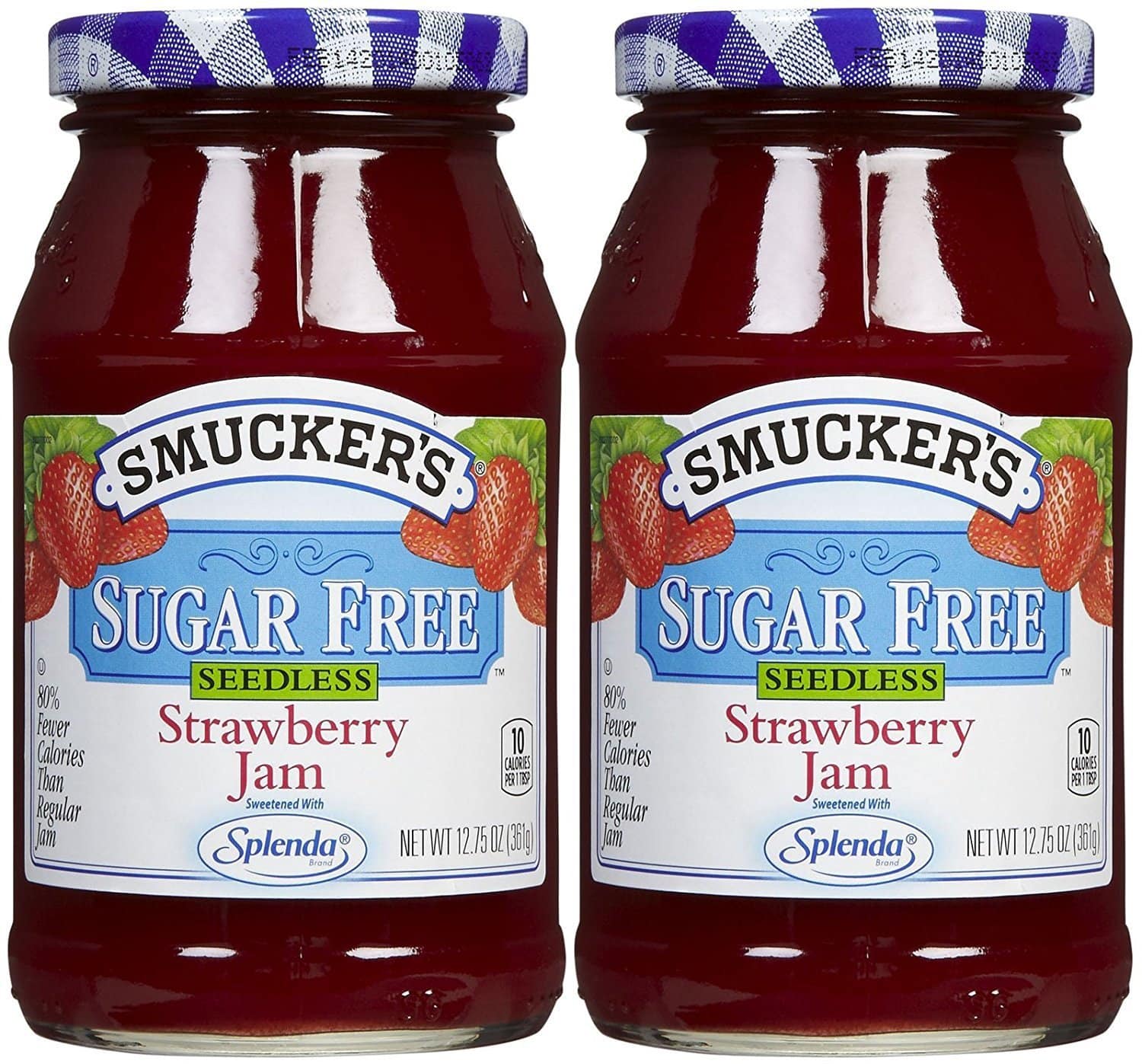 I think when it comes to keto jam flavors, strawberry takes the cake here. Although this one isn't the cleanest when it comes to their ingredients, this sugar free jelly is probably the most widely available in your local grocery stores.
This Smucker's Sugar Free Strawberry Jam has 5g of net carbs per tablespoon. If you're interested in a sugar free jam that will stay longer in your fridge, this is the one you should go for.
6. Real Red Raspberry Jam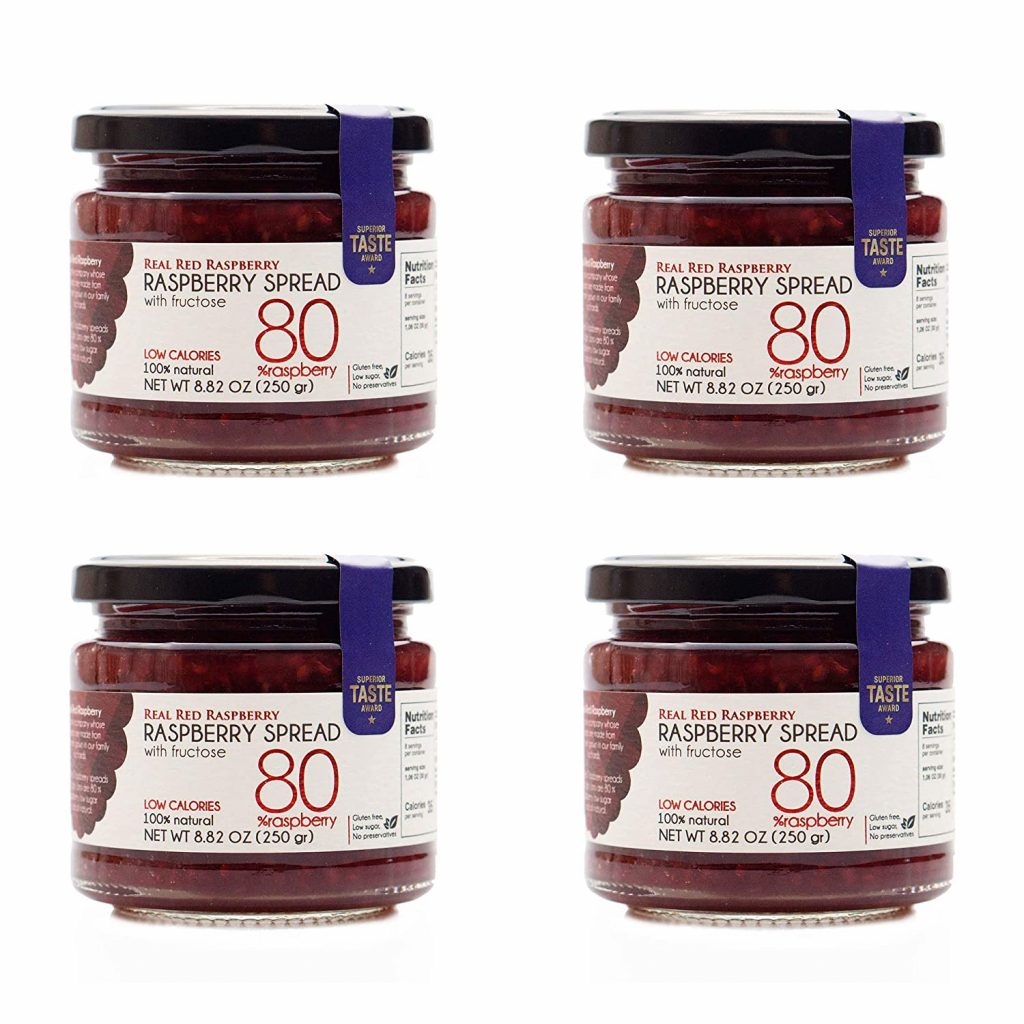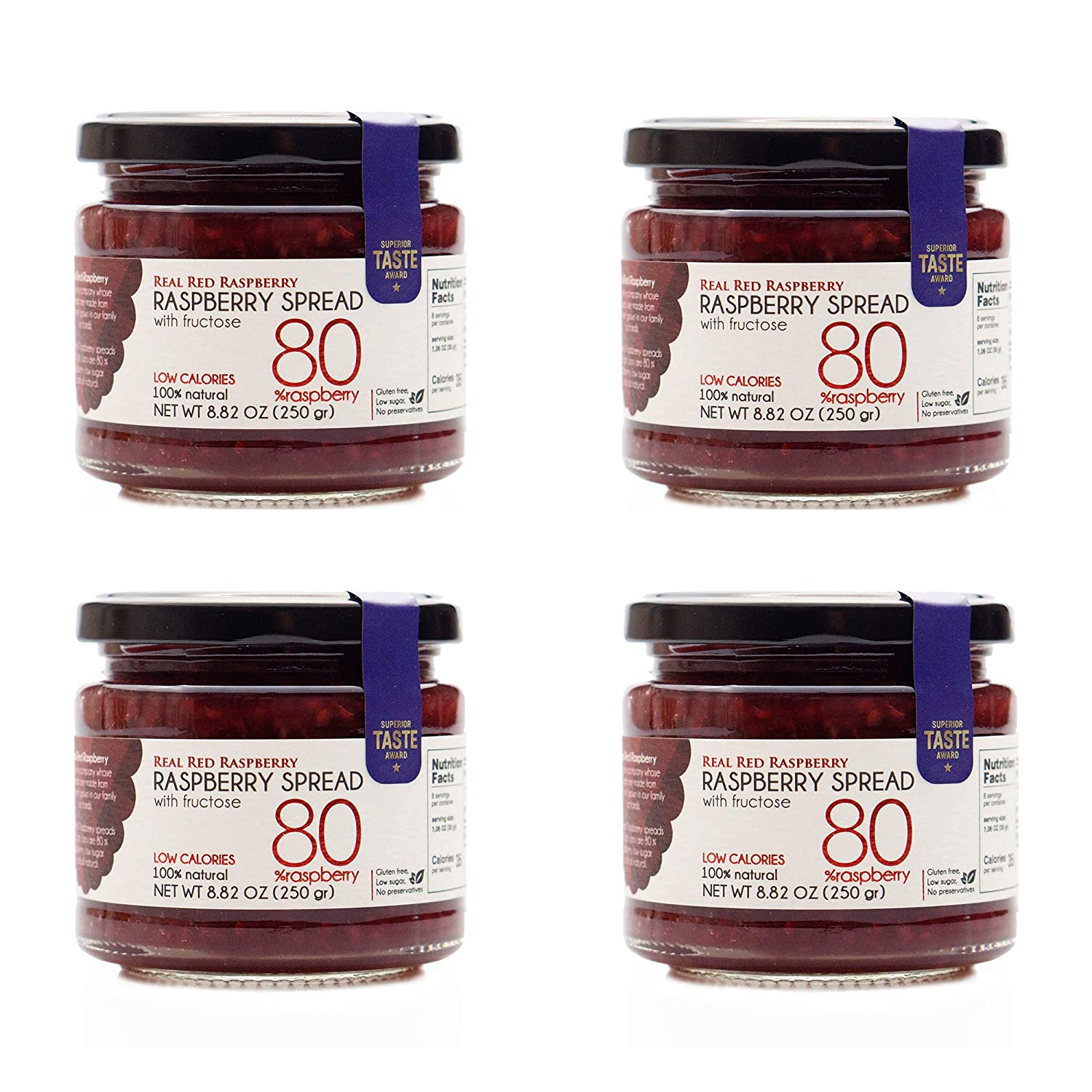 This jam is more low carb than keto, but if you are sensitive to polyols this one is 100% free of sugar alcohols. Depending on the person, these are known to cause gastrointestinal issues if not eaten in moderation.
Therefore, take a closer look at the Real Red Raspberry jam with 7g of net carbs per about 2 tablespoons.
7. WeDoKeto Strawberry Keto Jam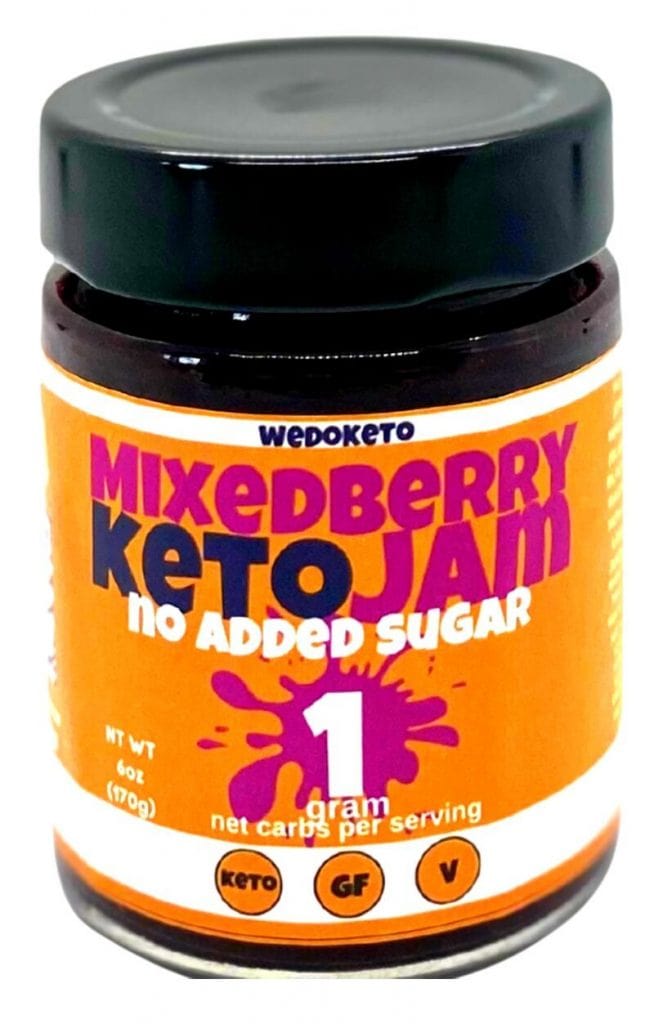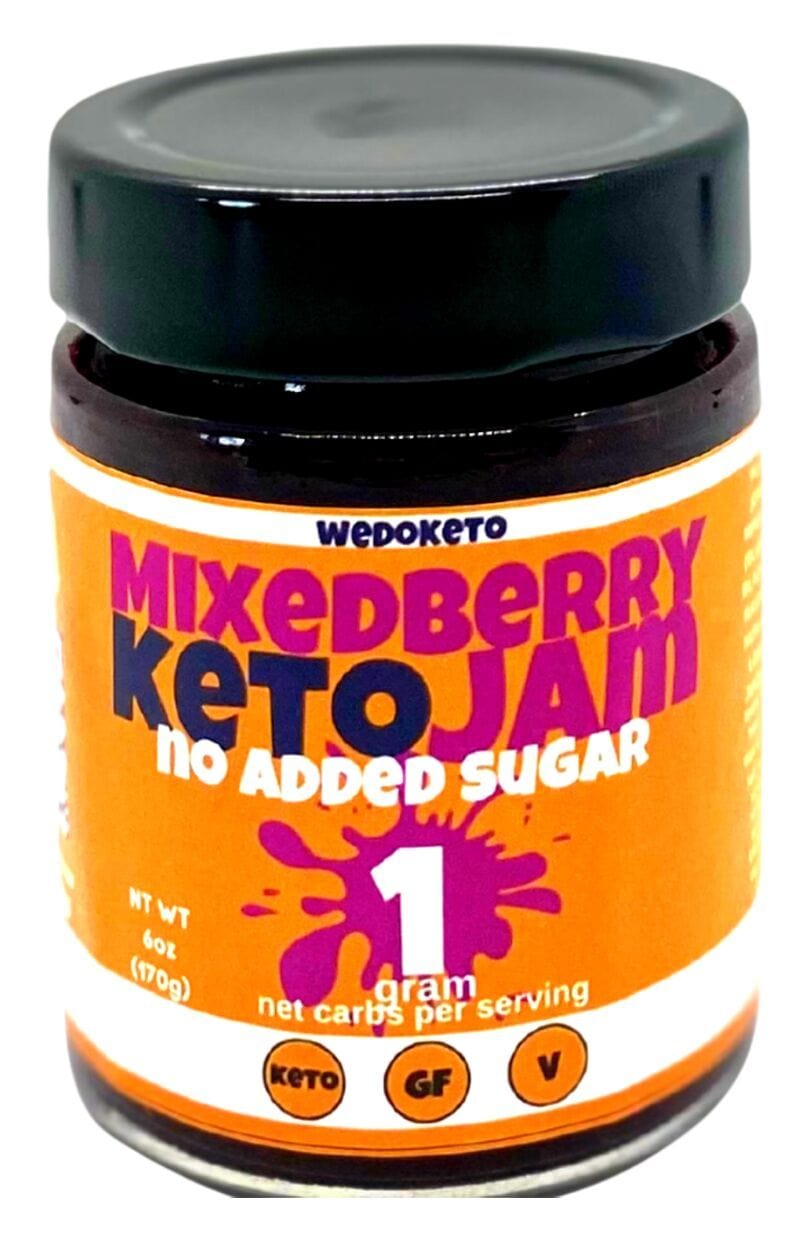 One of the best choices on this list, WeDoKeto came out with three keto jam flavors – strawberry, blueberry and mixed berry. Whether you're more low carb or strictly on a keto diet, we can definitely recommend this one due to its clean ingredients.
Aside from keto friendly fruits, you'll find allulose, lemon juice and pectin in their ingredient list. The less ingredients the better, right?
8. Polaner Sugar Free Preservatives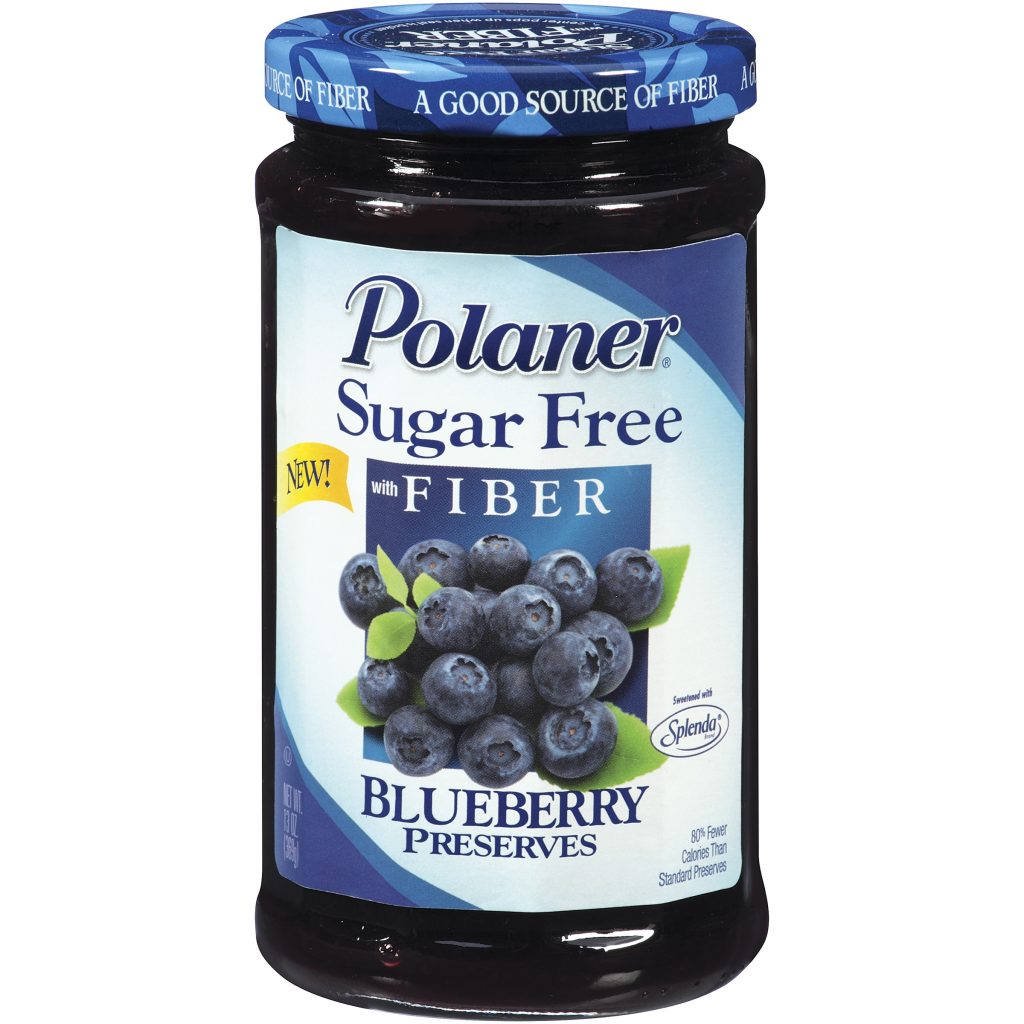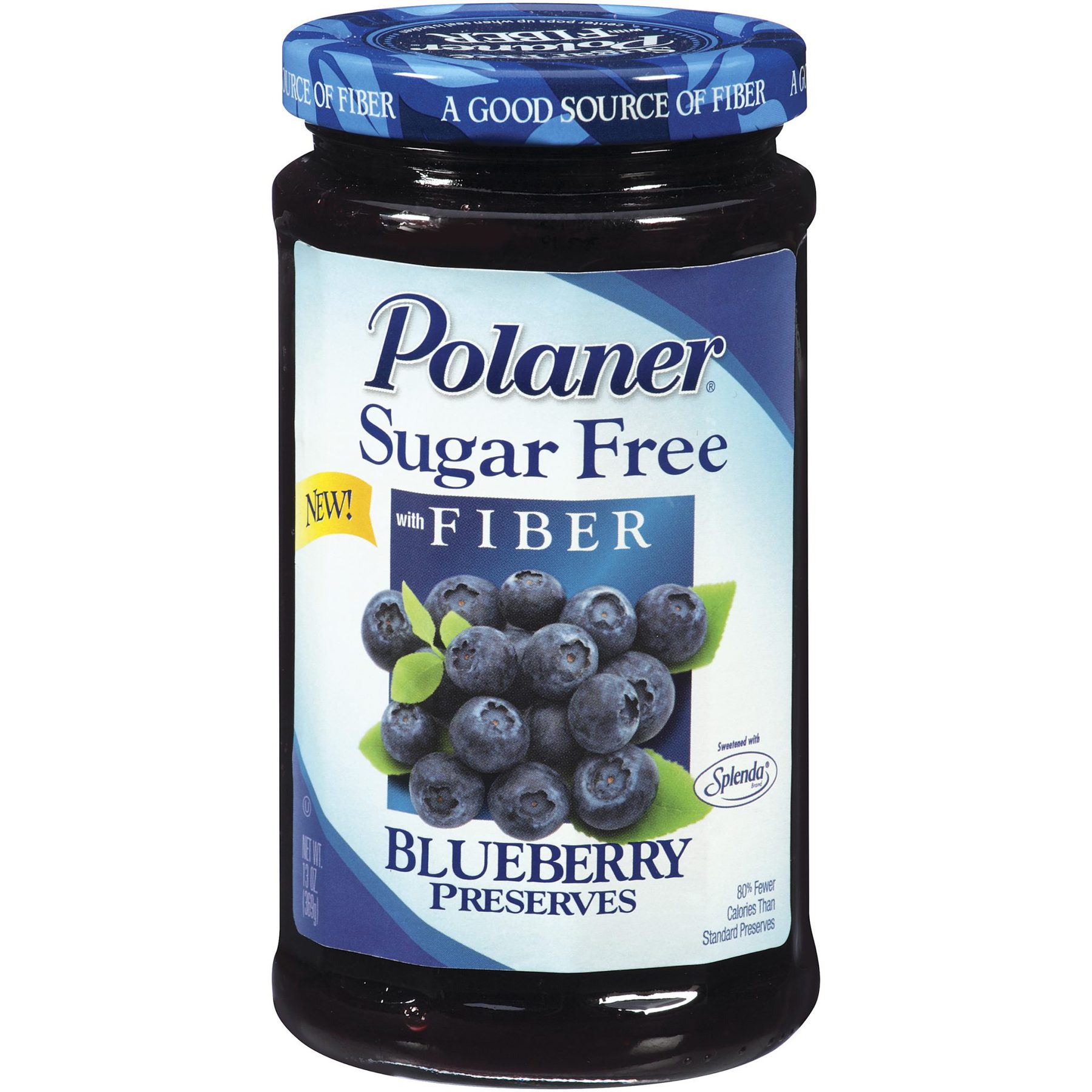 If you love raspberry jam, you'll like this one too. Polaner makes a sugar free jelly, keto and low carb which tastes pretty good. It only has 2g of net carbs per tablespoon and 5g of total carbs.
When it comes to the ingredients, they're not ideal. Consider this jam more of a "dirty keto" indulgence.
9. Walden Farms Jam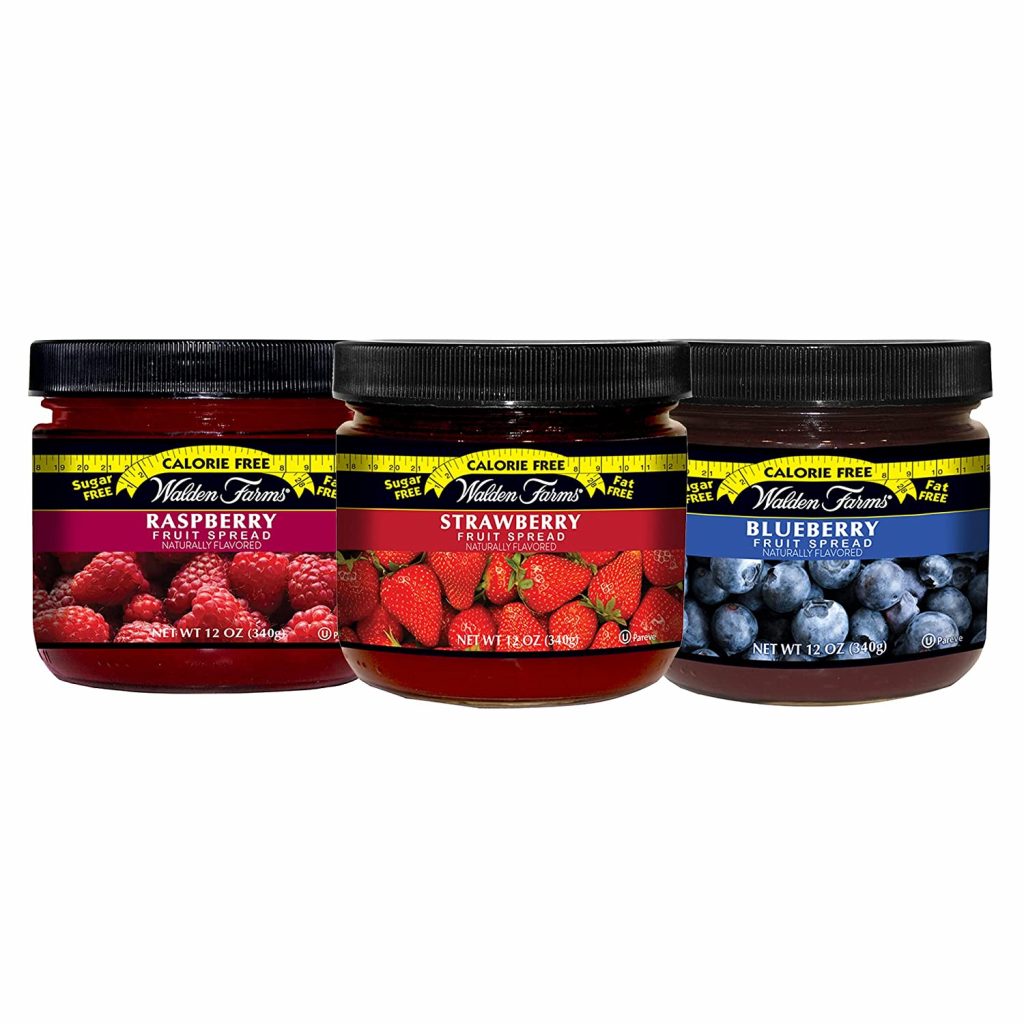 This Walden Farms jam is more of a spread due to its runny texture in comparison to other jams that are low carb diet approved. In terms of ingredients, these could be much better and cleaner but nonetheless it's still good for those who preach the IIFYM mantra.
The company makes this jam in three flavors: strawberry, blueberry and raspberry.
10. Hold The Carbs Keto Jam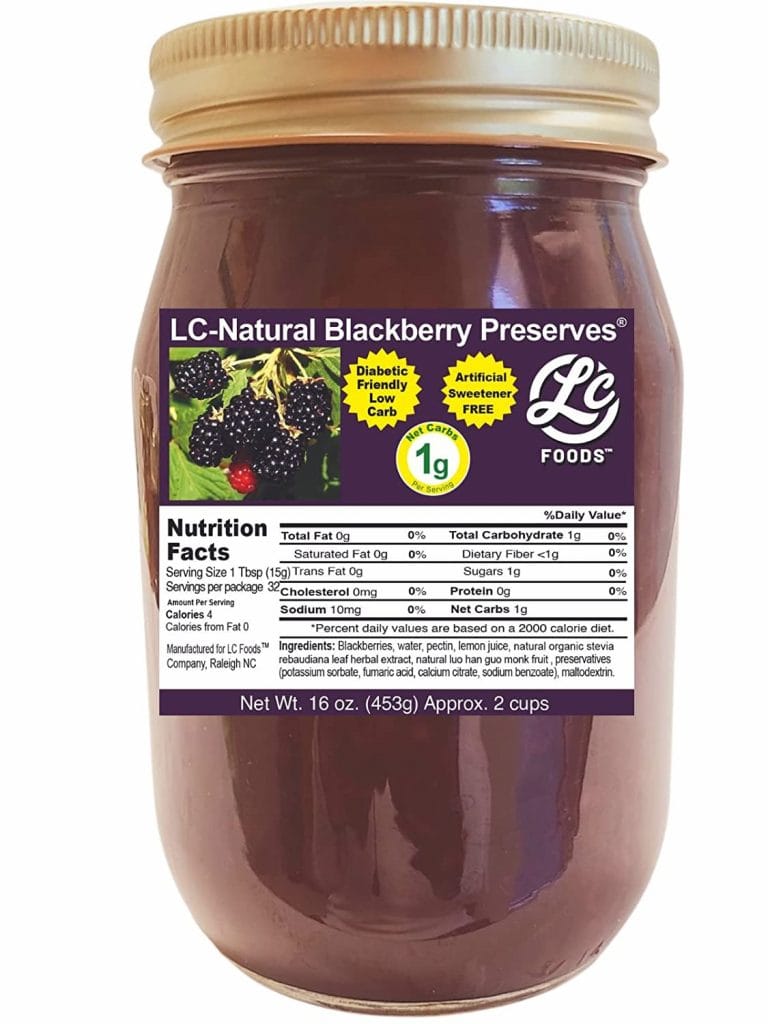 Definitely last but not least, this Hold The Carbs keto jam is ideal if low net carbs is what you're after. It has less than 1g of net carbs per tablespoon! There's a bit of maltodextrin in it which we don't love, but they mostly use monk fruit as a sugar replacement which makes it to our top low carb sweeteners list.
Keto Sugar Free Jam Recipe – Berry Flavor
This is hands down one of our favorite recipes when it comes to keto jam. However, if you prefer to make a keto strawberry jam you can easily substitute one fruit for the other.
All you need is 4 ingredients (well, 3 ingredients if we're not counting water)! It's an easy recipe you'll definitely love and store in your fridge at all times.
Ingredients
Mixed berries – we used both blueberries and raspberries for this keto jam recipe. They're low in carbs and high in fiber, which makes them the best keto fruits out there. Plus, you can never go wrong with a mixed berry flavor!
Water – in this recipe we're using water to first bloom gelatin and then thin out the jam a little bit.
Gelatin – one of the most underrated ingredients, gelatin is an animal-based protein. In this recipe, it will help to hold the low carb jam together without the need to use chia seeds or xanthan gum.
Keto sweetener – in this low carb jelly recipe we used an erythritol blend, but you're more than welcome to use monk fruit sweetener if you'd like. Any solid sugar free sweetener will work.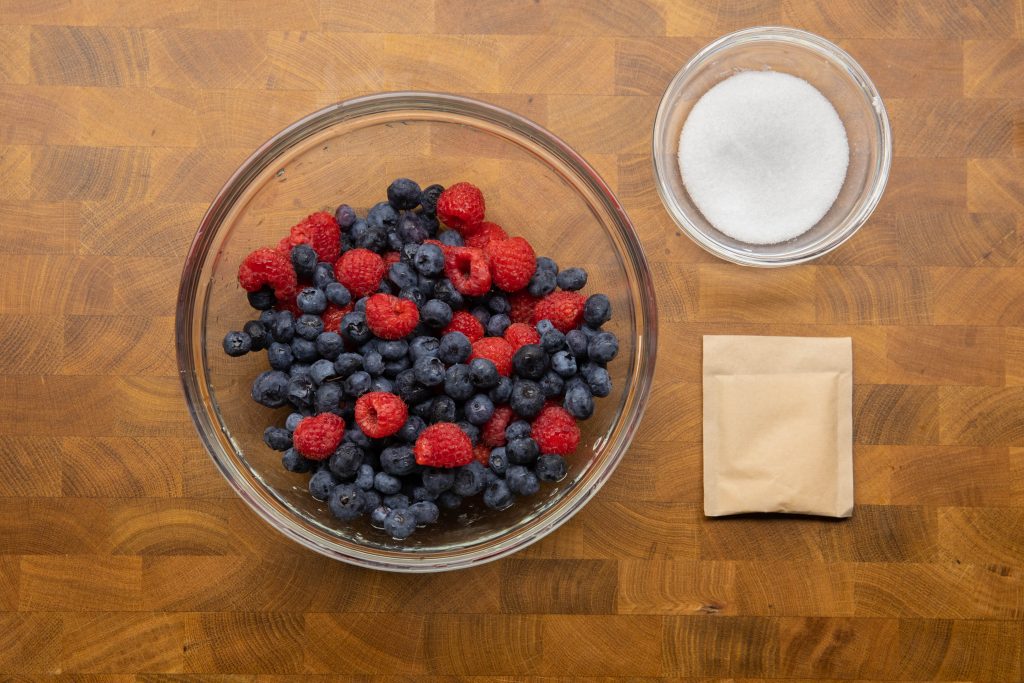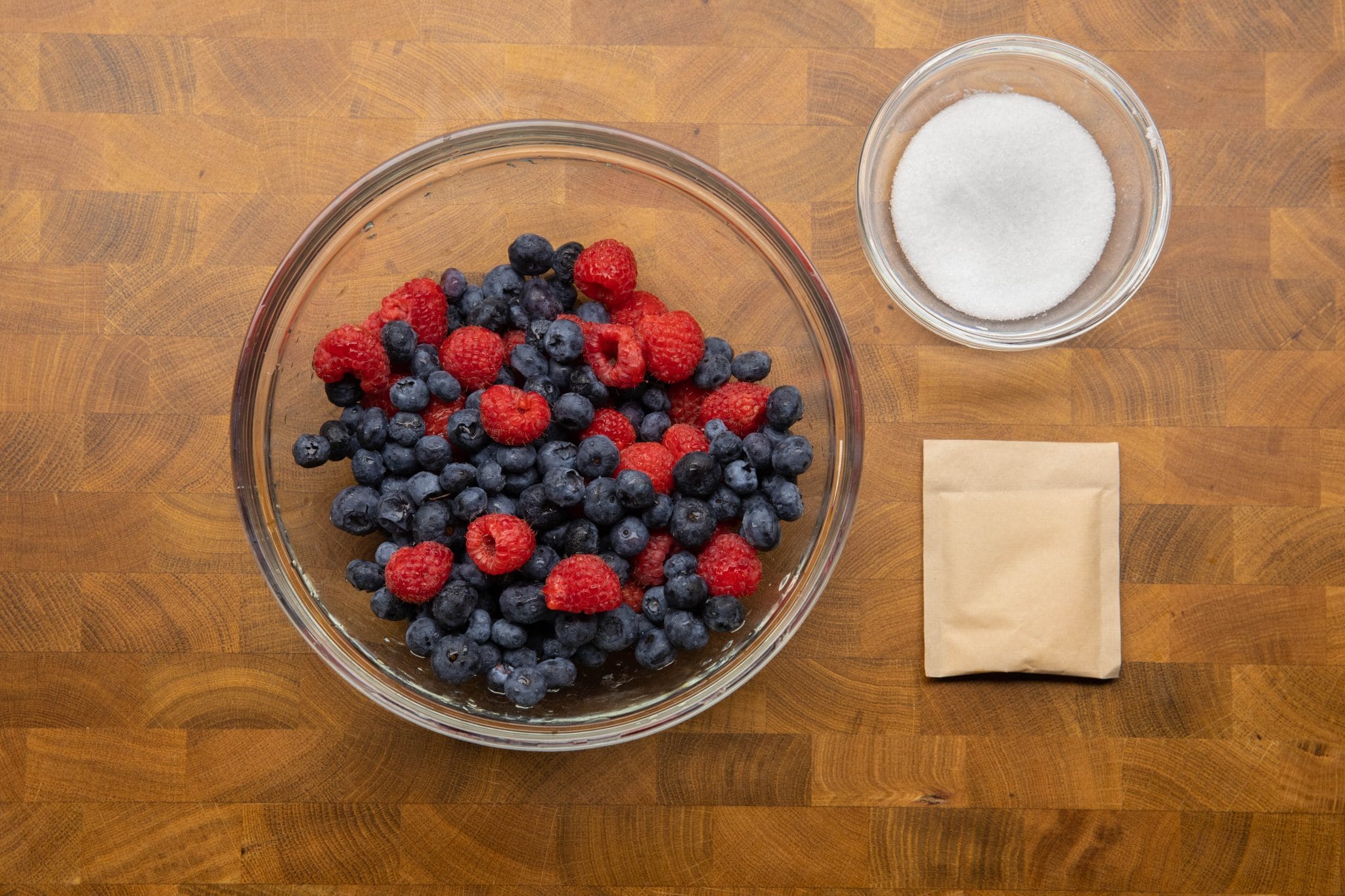 Prep
Step 1: Combine ingredients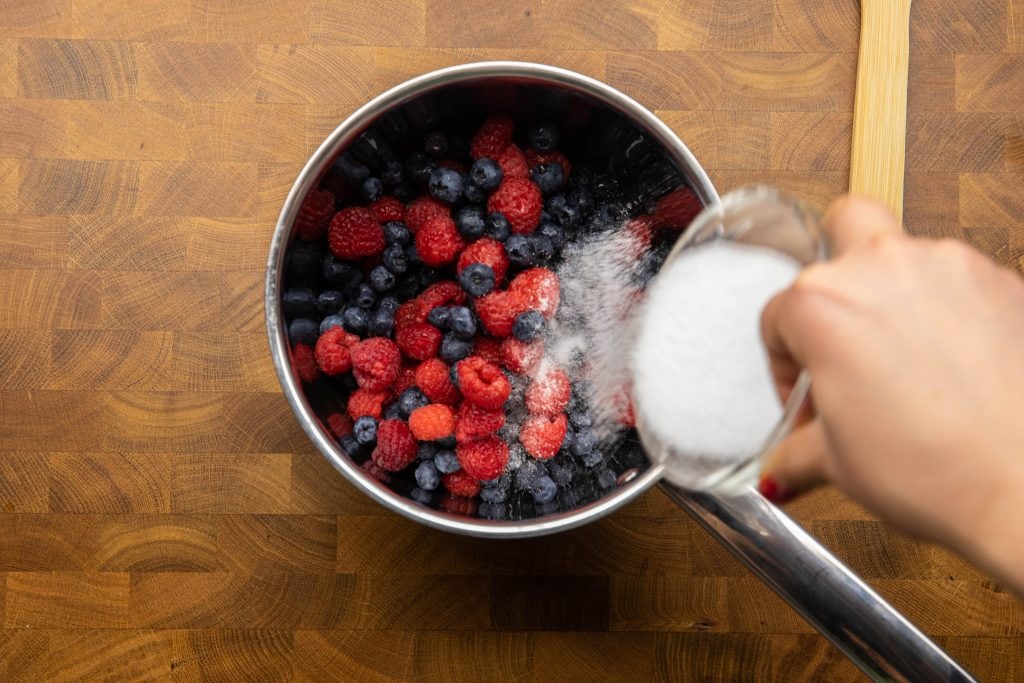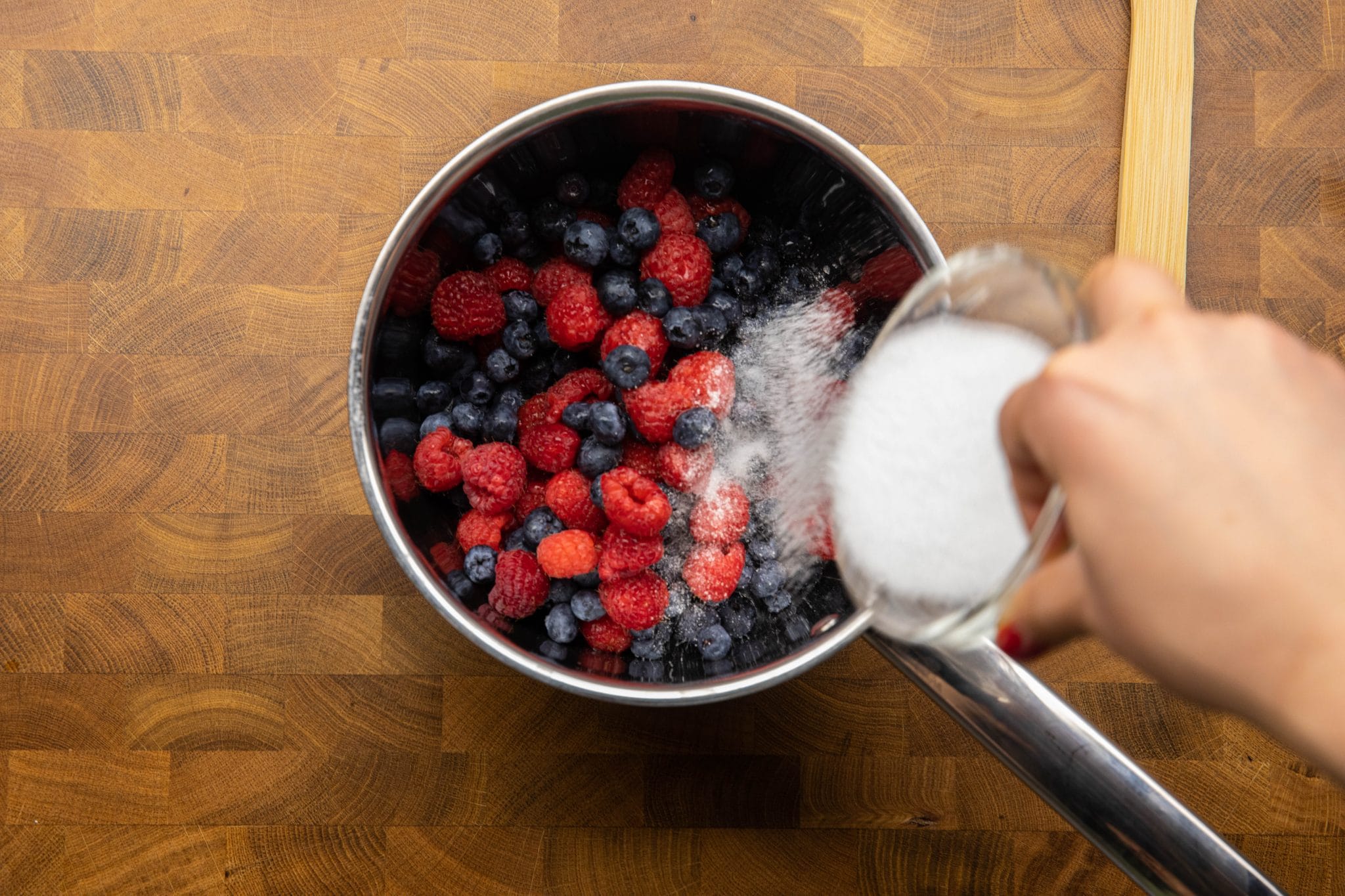 Mix together fresh fruit, keto sweetener and 1/2 a cup of water in a small saucepan.
Step 2: Bring to boil
Bring all ingredients to a boil and simmer for about 7 to 10 minutes just right until all fresh berries have broken down and all juices have been released. Make sure to stir often to prevent burning.
Step 3: It's gelatin time
Combine gelatin and 1/4 cup of warm water (make sure it's warm, otherwise this step won't work). Allow it to sit for about 3 minutes so the blooming process can begin.
Step 4: Strain berries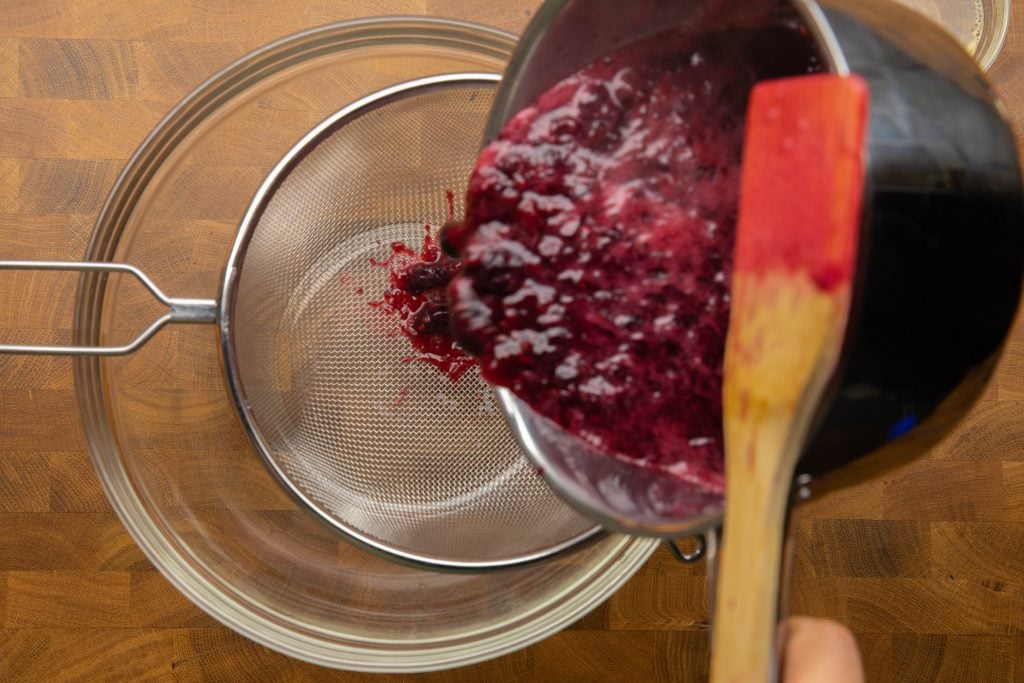 Remove the pot with berries from heat and carefully strain out the seeds with a mesh strainer over a bowl. Be careful and don't burn yourself!
Step 5: Almost there!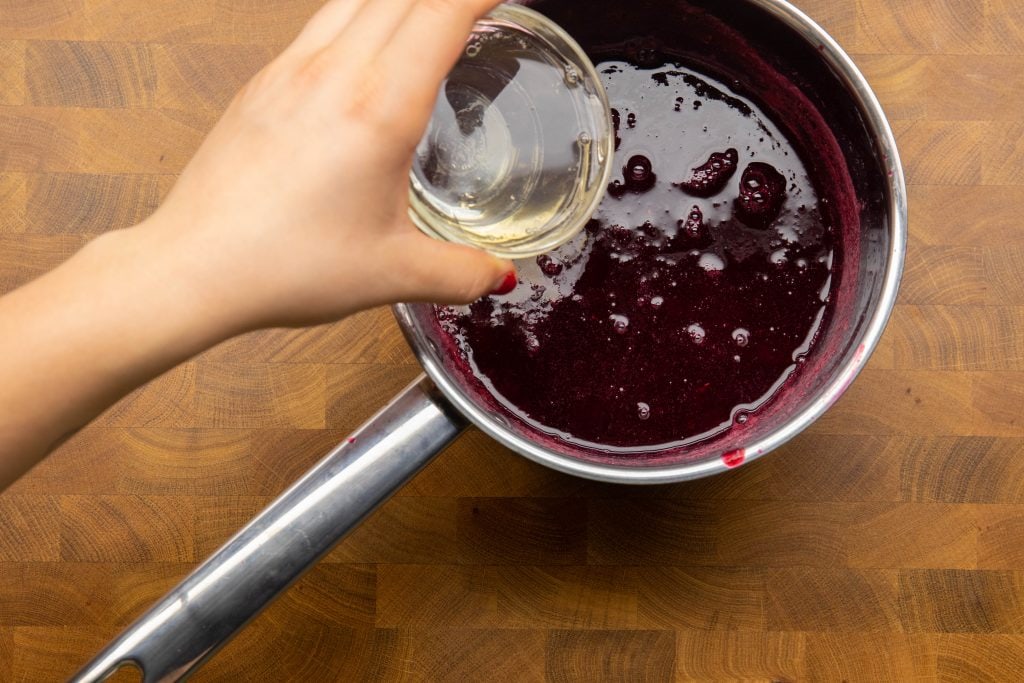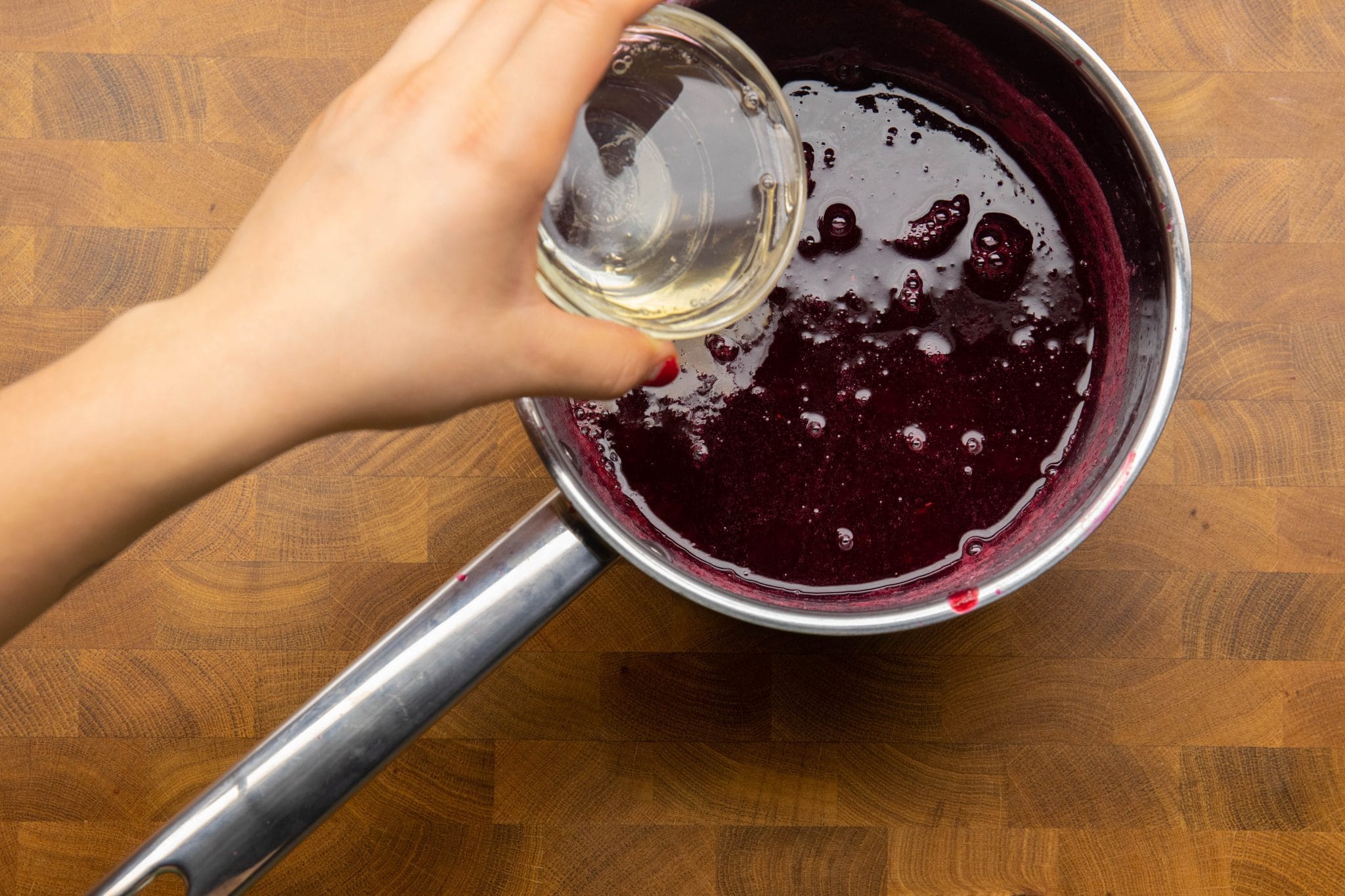 Add previously bloomed gelatin and the remaining 1 cup of water. Bring everything back to the heat and cook for about 2 minutes.
Step 6: Done!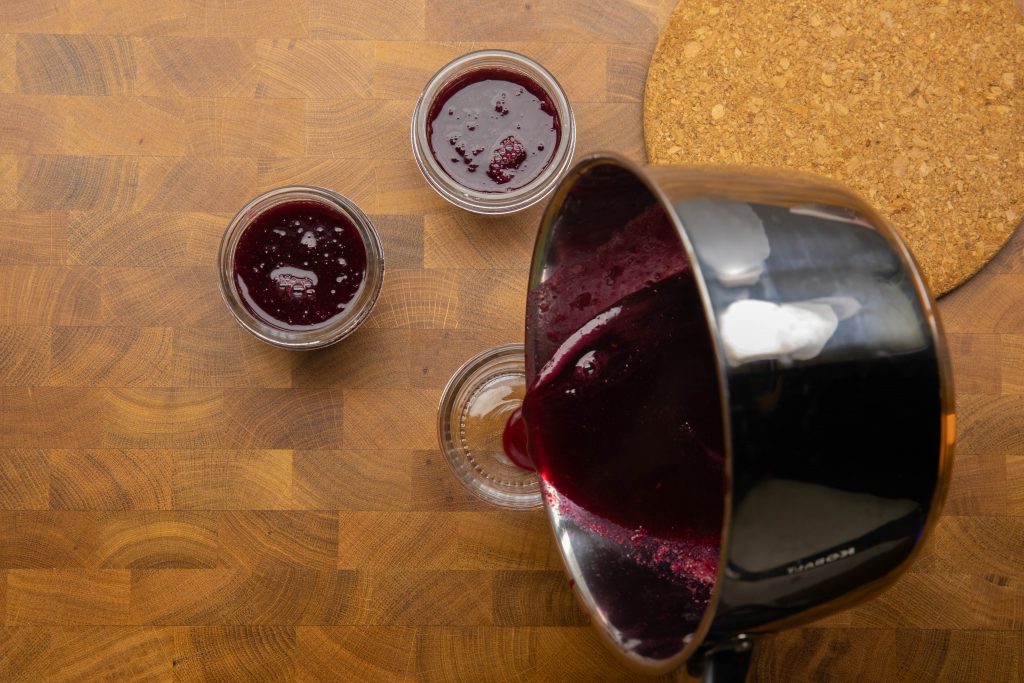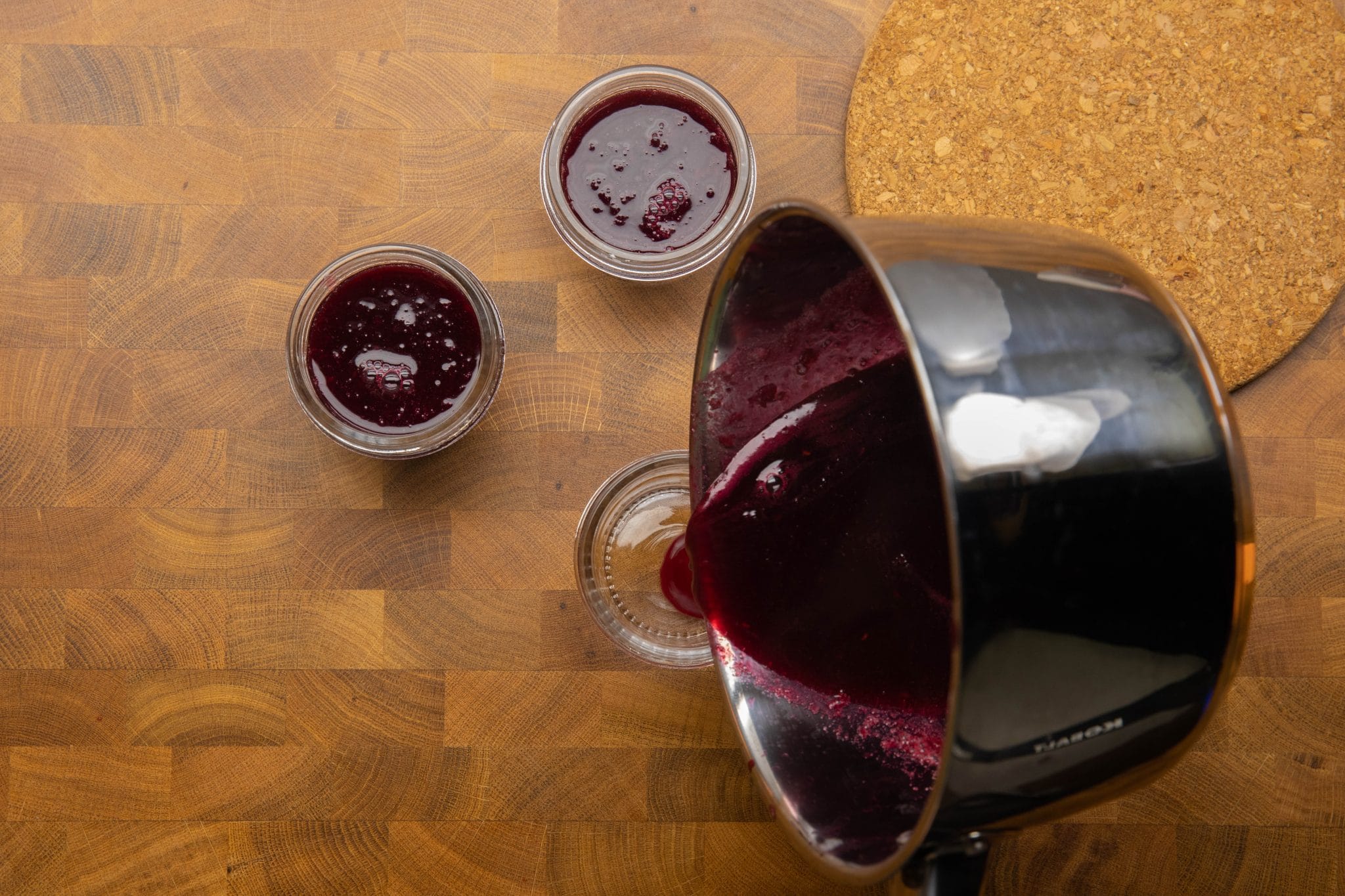 Pour your mixture into jars and allow it to set and cool down. Once they're at least at room temperature, put them in the fridge to finish the setting process.
Have you tried this recipe?
Let us know in the comments. You're feedback about our recipe is really important to us!
Did you like it? Did you swap some ingredients and it worked out? Did you try making keto strawberry jam instead by using strawberries in lieu of mixed berries?
Drop a comment below and let us know. We'd love to hear your thoughts!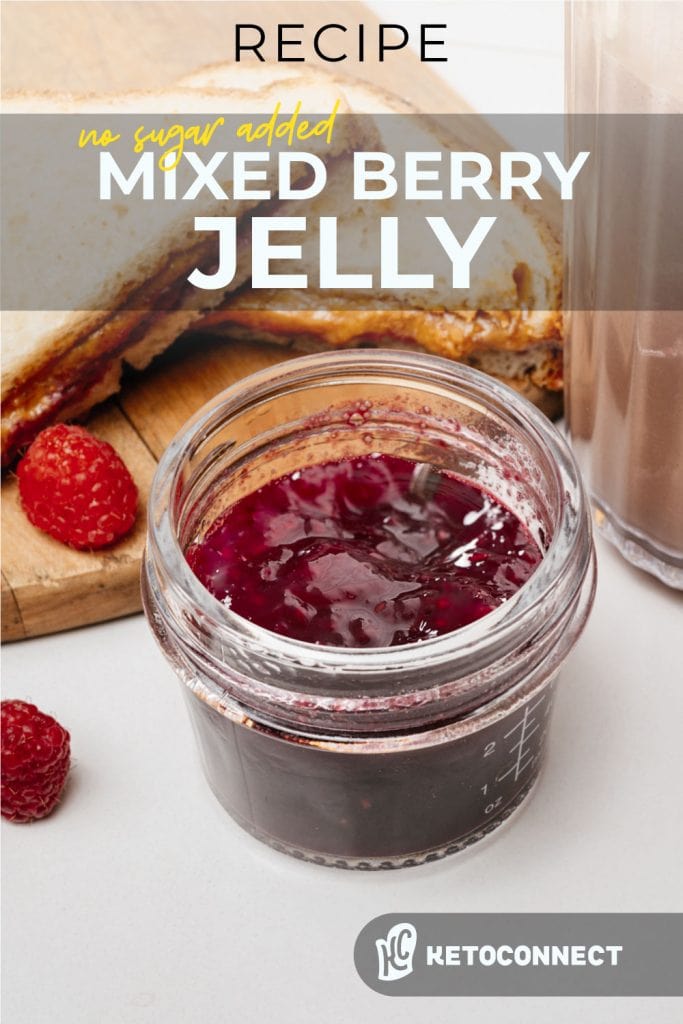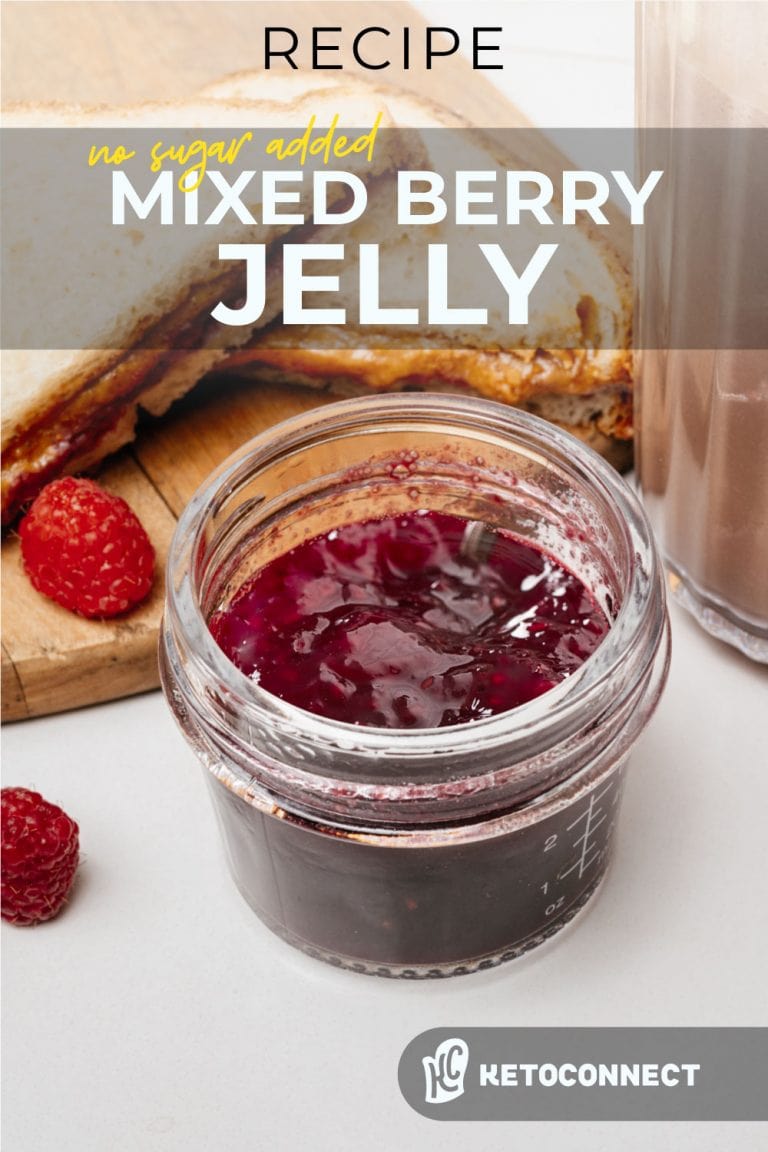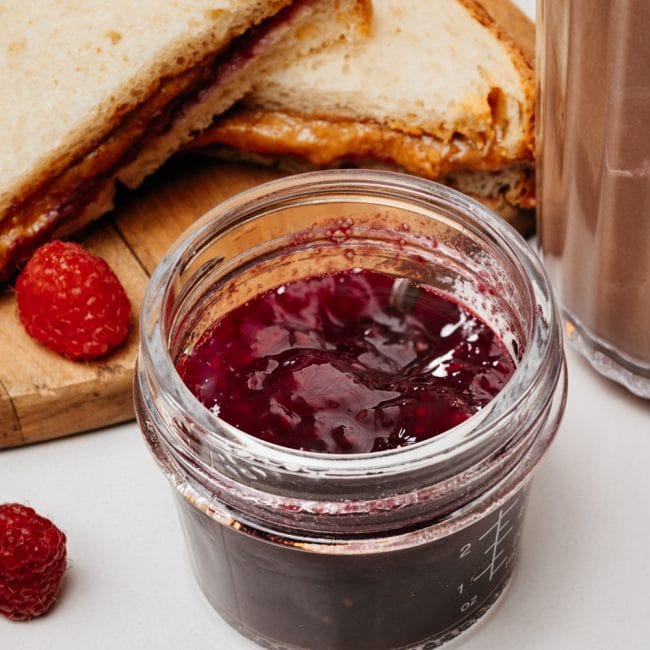 Mixed Berry Keto Jelly
It's an easy recipe you'll definitely love and store in your fridge at all times.
Total Time 20 minutes
Servings 3 servings
Calories per serving 180kcal
Prep Time: 3 minutes
Cook Time: 17 minutes
Instructions:
Combine the berries, sweetener, and 1/2 cup of water into a saucepot.

Bring to a boil and simmer for 7-10 minutes, or until the berries have broken down. Make sure to stir often

Combine the gelatin and 1/4 cup of warm water. Allow to sit for 3 minutes to begin blooming.

Remove berries from the heat and strain out the seeds and flesh with a mesh strainer over a bowl.

Add the bloomed gelatin and remaining 1 cup of water. Bring back to the heat and cook for 2 minutes.

Pour into jars and allow to set. Refrigerate after cooling to finish the setting process.
Notes
If you prefer to make a keto strawberry jam you can easily substitute one fruit for the other.   This recipe has 6 net carbs per serving.
Nutrition Facts
Mixed Berry Keto Jelly
Amount Per Serving
Calories 180 Calories from Fat 18
% Daily Value*
Fat 2g3%
Saturated Fat 1g5%
Polyunsaturated Fat 1g
Monounsaturated Fat 1g
Sodium 15mg1%
Potassium 360mg10%
Carbohydrates 20g7%
Fiber 14g56%
Sugar 6g7%
Protein 5g10%
Vitamin A 137IU3%
Vitamin C 57mg69%
Calcium 54mg5%
Iron 2mg11%
* Percent Daily Values are based on a 2000 calorie diet.