These Walnut Snowball Cookies are by far the closest we've gotten to making an exact replica of a non-keto reipce, and what a great recipe to do it with! You may have heard them called Russian tea cakes or Italian wedding cookies, but no matter what you call them they are a must make! We guarantee you will find your new favorite cookies in this recipe and be craving them all year long. They are easy to make and even easier to eat – watch Matt make them below!
The Best Christmas Recipes…
Though this has to be our favorite Christmas recipe, we have plenty of other options on our food blog. Hankering for pecan pie? We got it. What about a low carb stuffing? Have that too! We have a cookie round up that can help you easily narrow down some of the must make desserts this holiday season and we even have other sides dishes, such as green bean casserole and cornbread! But, my personal favorite, since I am allergic to tree nuts, has to be the gingerbread cake with cream cheese frosting. We kind of have a no child left behind policy, except with desserts!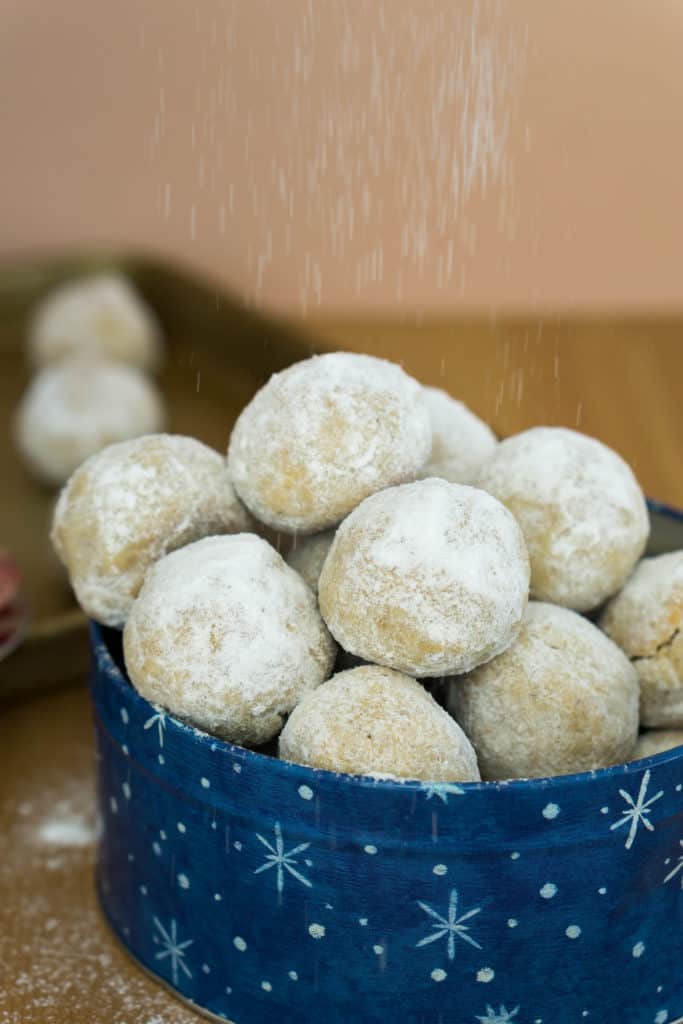 Our Favorite Walnut Recipes!
Walnuts are one of the best nuts in our opinion. They have a good macro profile for a low carb diet and they also make great desserts! Aside from this recipe, another one of Matt's favorite cookies are our walnut spiced cookies, made purely from walnut flour! We always have a big bag of walnuts in our closet to process into flour or roughly chop and add to salads, desserts or pesto sauce!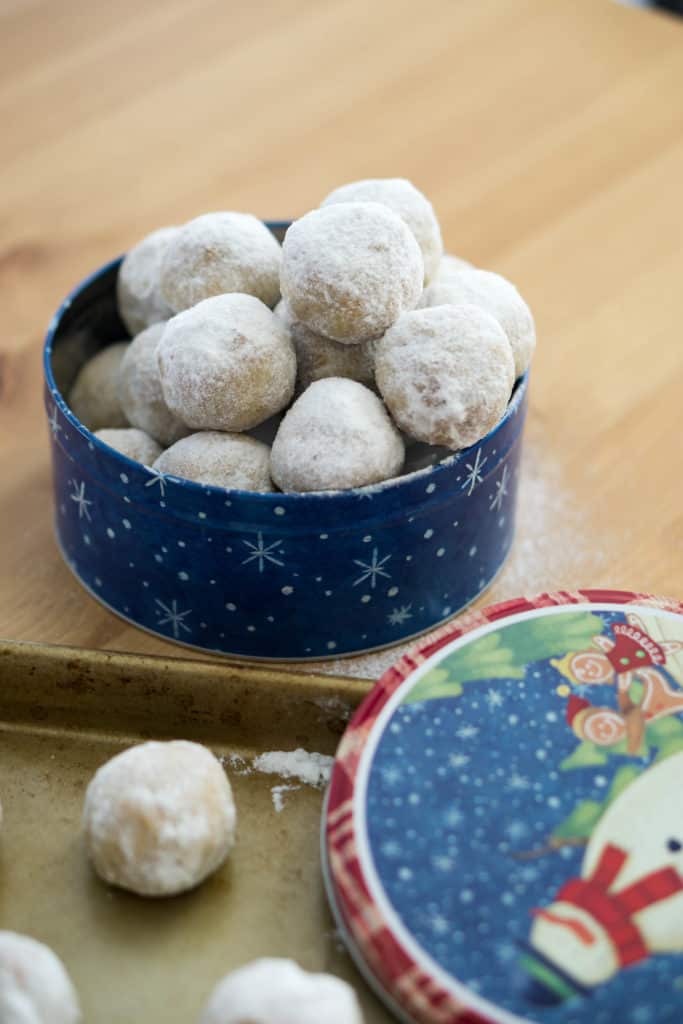 Walnut Snowball Cookies
If you're still unsure of what to make this Christmas for friends and family and don't want to force them to eat something they may be able to tell is low in carbs, these cookies are your best bet! They won't be able to tell the difference and if you did want to make a batch rolling them in normal sugar for the non-ketoers you can easily adapt this recipe. If walnut snowball cookies are on your list of recipes this year, it's going to be a great one!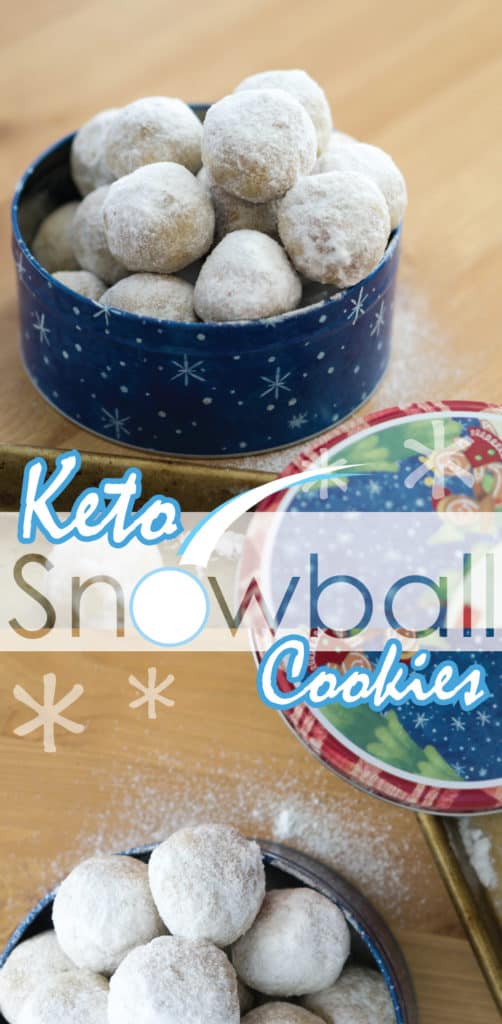 Recipe can be quickly added to MyFitnessPal – Search "KetoConnect – Walnut Snowball Cookies"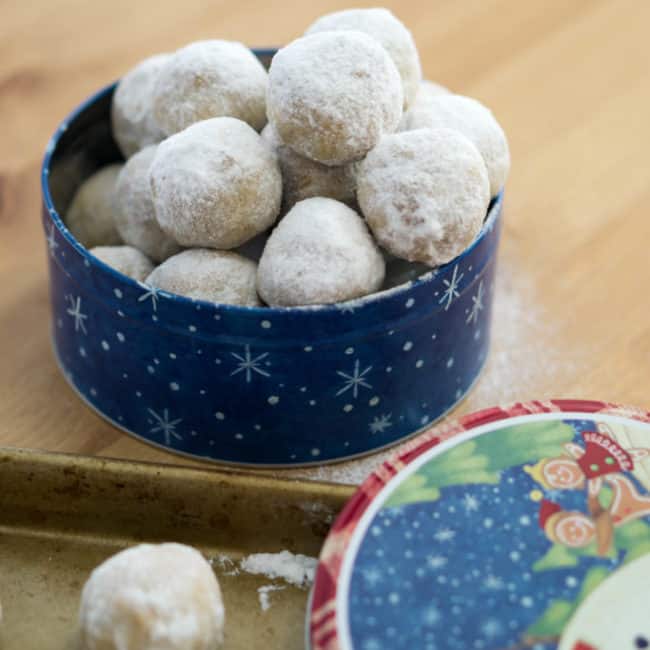 Walnut Snowball Cookies
Total Time 1 hour 5 minutes
Servings 15 cookies
Calories per serving 131.5kcal
Prep Time: 15 minutes
Cook Time: 30 minutes
Instructions:
Preheat your oven to 300 and line a baking sheet with parchment paper.

Combine the melted butter, egg, stevia and vanilla extract in a large bowl and set aside.

Add the walnuts to a processor and pulse until ground. Pour walnut flour into a medium bowl and add the coconut flour and 1/4 cup of the swerve. Combine.

In two parts add the dry mixture to the wet and whisk to combine.

At this point the dough should be soft, but firm enough to form into balls by hand without it sticking to your palms. If it is not the right consistency add 1-2 tbsp of additional coconut flour and combine.

Make 15 equal sized balls and line the parchment paper. They will not spread in the oven. Bake for 30 minutes.

Allow to cool for 5 minutes, and then roll the (still warm) balls in the remaining 1/4 cup swerve. Place them back on the parchment paper and allow to full cool, another 20-30 minutes, until eating!
Nutrition Facts
Walnut Snowball Cookies
Amount Per Serving
Calories 131.5 Calories from Fat 108
% Daily Value*
Fat 12g18%
Carbohydrates 3.7g1%
Fiber 2.2g9%
Protein 2.4g5%
* Percent Daily Values are based on a 2000 calorie diet.