If you're like most people, you probably enjoy a good cocktail from time to time. Whether it's because you've had a rough week and need to take the edge off or a weekend party, I've put together a list of 30 Keto Cocktails You NEED to Try!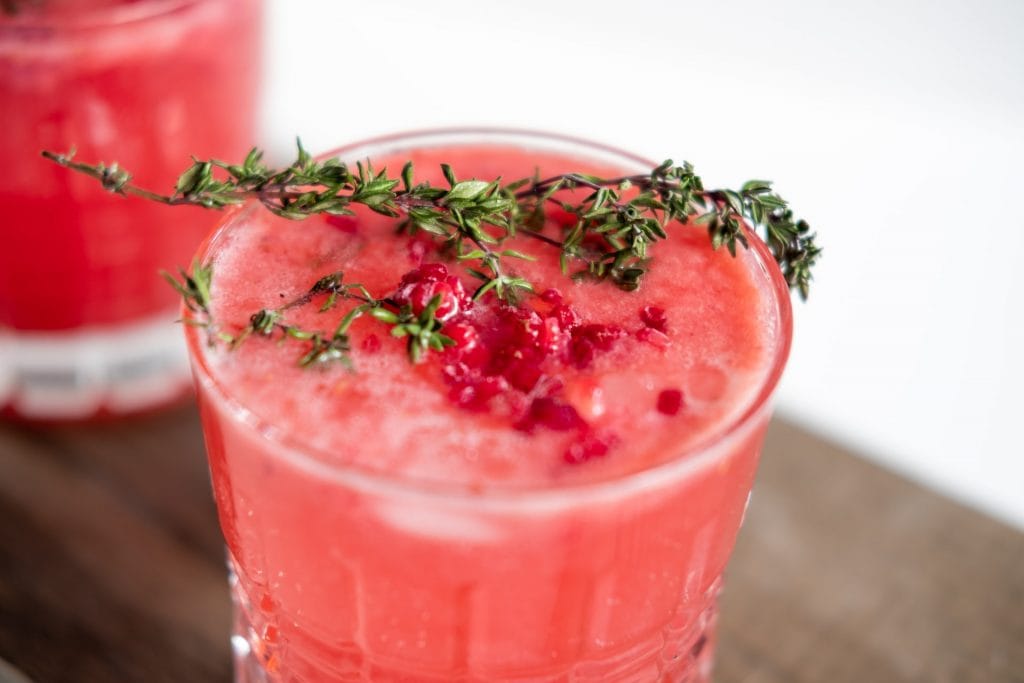 I know it's difficult to have low carb drinks while still staying on track with your diet, but I hope this list will make it that much easy. Enjoy, but remember – the key lies in moderation!
How to Make a Cocktail Keto Friendly
Making a cocktail keto friendly is all about finding the right substitutes for high carb ingredients. There's plenty of inspiration in this article as well as on the internet, but if you want your creativity to flourish, here are a few tips to follow:
Avoid juices and mixers – these are definitely not low carb unless specified otherwise. Substitute with sugar free juices or low carb fizzy drinks such as Sparkling Ice.
Swap sugar for a low carb alternative – many cocktail recipes call for sugar or simple syrup. You can make a keto version using stevia, erythritol, monk fruit, or any other sugar free, low carb product available on the market.
Keep it simple – hard liquor doesn't have any sugar or carbs, so the best low carb cocktails are simply ice with liquor, club soda, and lemon or lime for garnish.
Best Types of Alcohol for the Keto Diet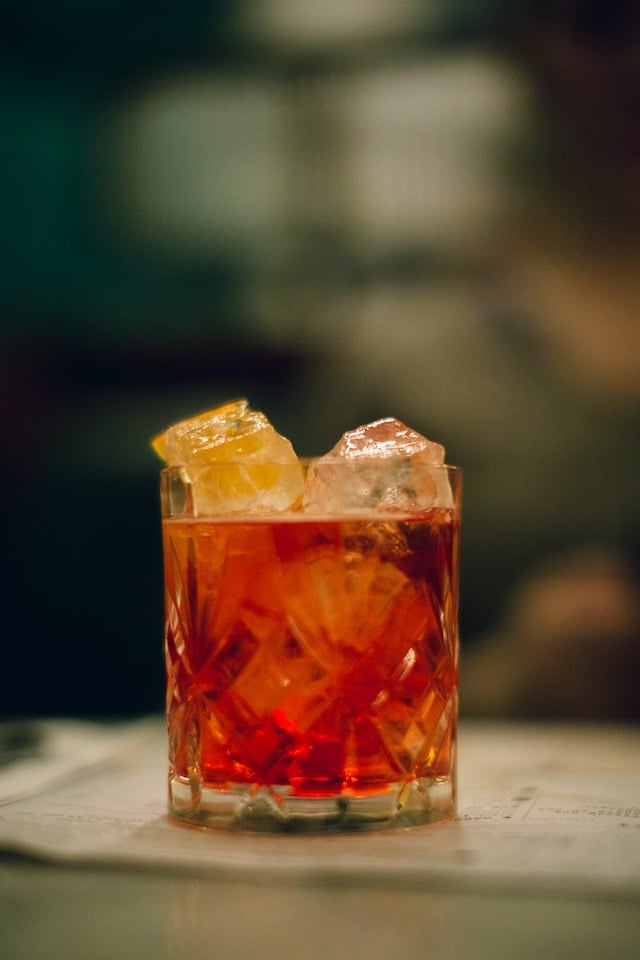 Not all alcoholic beverages are created equal, and some have more carbs than others. If you're worried about getting kicked out of ketosis, check out our detailed post on what to drink on keto and what to avoid.
In general, these are the liquors you can drink:
Vodka
Rum
Tequila
Whiskey
Gin
Rye
Scotch
You can mix them with:
Diet Coke or Pepsi
Diet Sprite
Diet Ginger Ale
Sparkling Ice
La Croix
Bubly
However, avoid these at all costs since they're high in carbs:
High carb wines, such as Moscato, Riesling, Port, Madeira, Chenin Blan
High carb beers, including Blue Moon, Budweiser, Busch, Coors Original, Guinness Draught, Killarney's Red Lager
Pre-made mixers
30 Best Keto Cocktails
1. Keto Old Fashioned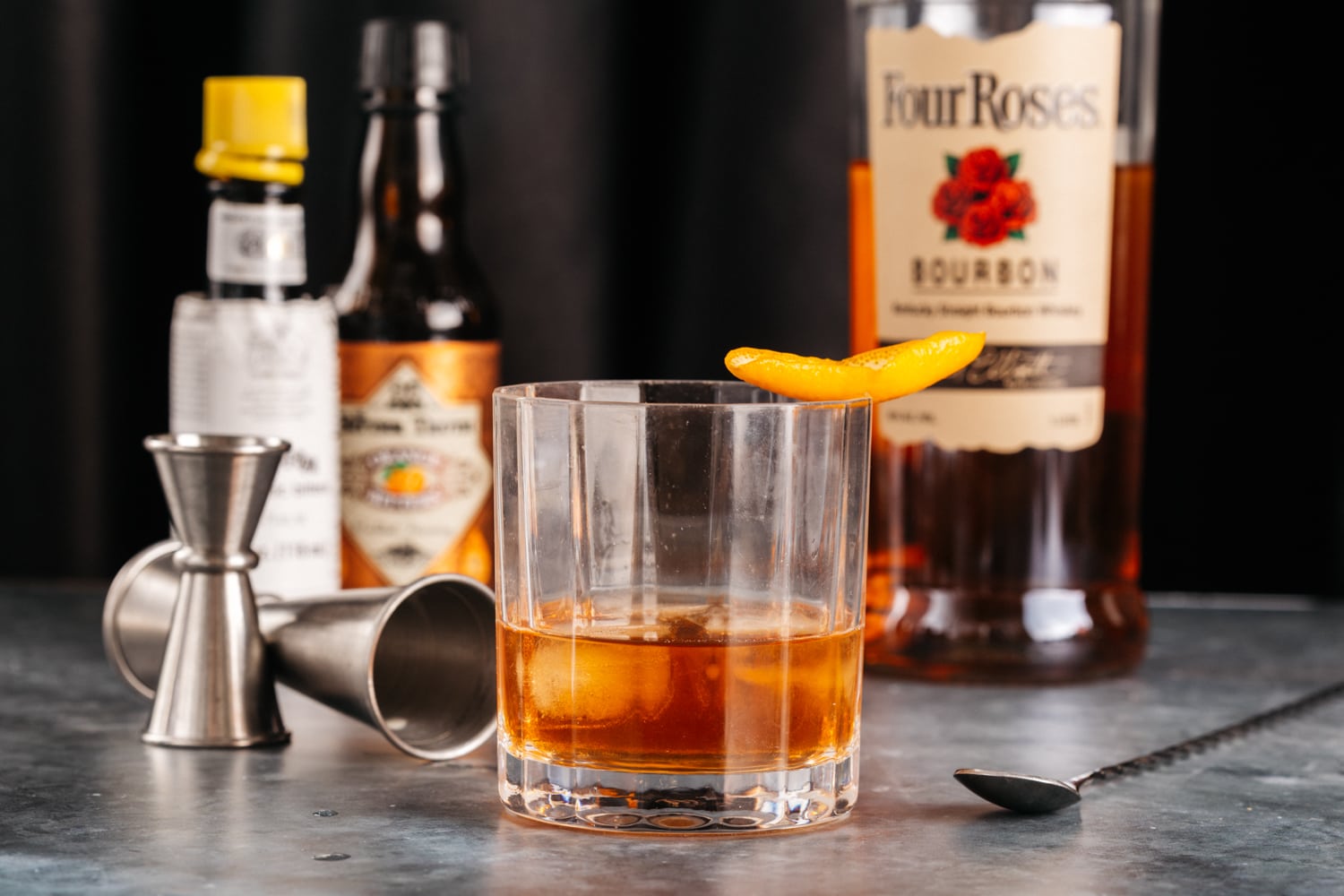 First and foremost, let me introduce you to our Keto Old Fashioned Recipe. It's an absolute must on your top keto cocktails list! It's both sweet and spicy, but sugar free, along with a bit of spiciness for a richer flavor. Who knew a simple drink like this one can bring so much joy?!
2. Keto Bloody Mary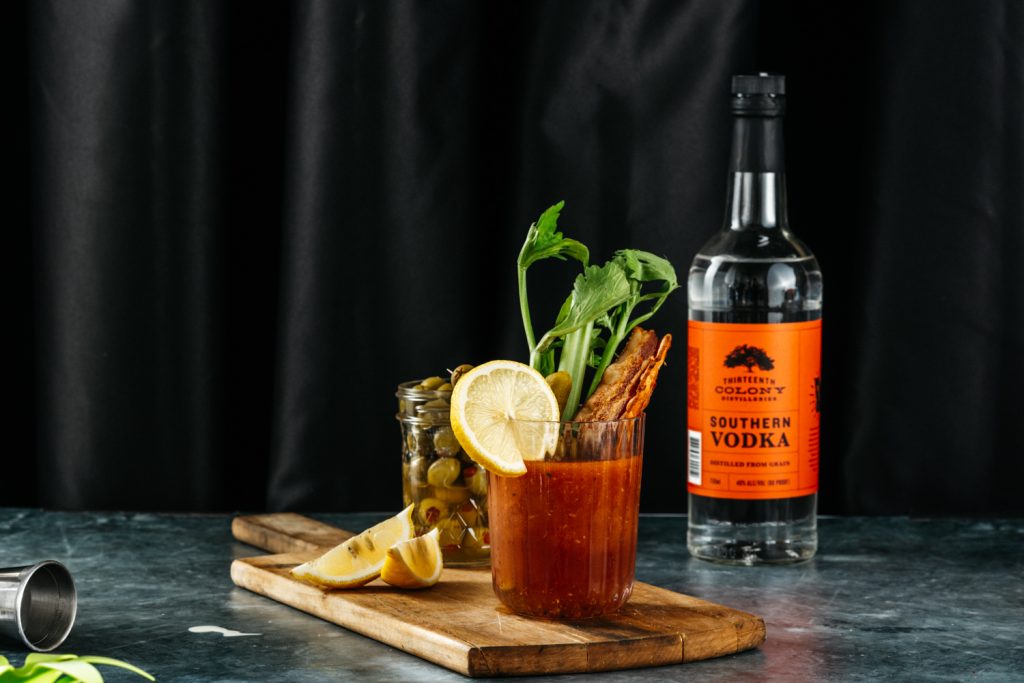 For a perfect brunch keto cocktail, try this Keto Bloody Mary Recipe. The bold flavor of the Worcestershire sauce adds depth and complexity to any Bloody Mary recipe, along with rich tomato juice and horseradish for extra flavor. Add as much or as little hot sauce as you like!
3. Keto Eggnog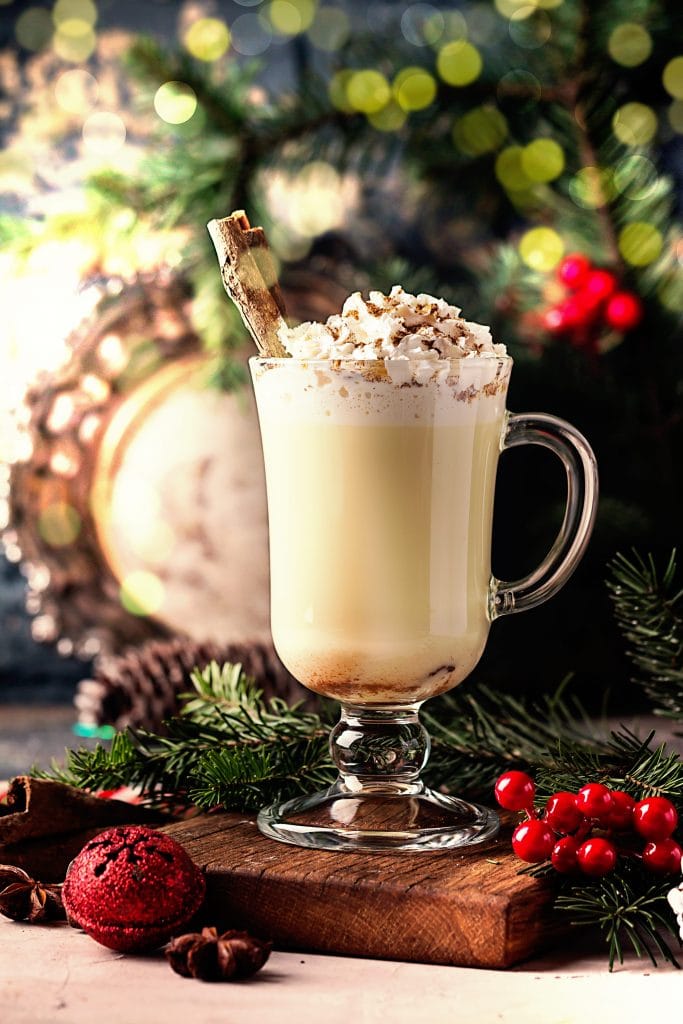 Keto dieters, rejoice! This year you can enjoy all the flavors of holidays with our Keto Eggnog Recipe. While it's originally a drink full of carbs, this keto version is a perfect combination of creamy and sweet without all the guilt. Plus, it's only 2g of net carbs per serving.
4. Keto Martini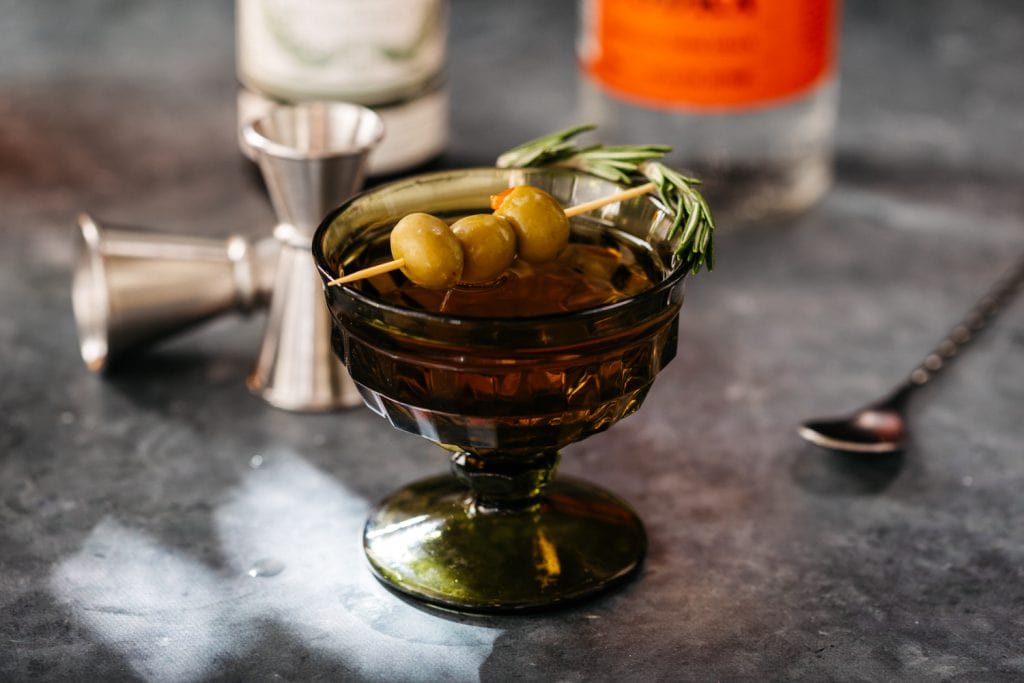 What can be more keto friendly than a classic Keto Martini Recipe? It's made with gin, vermouth and pimento stuffed olives for a refreshing and botanical flavor with a spicy kick. If you prefer straight liquor and would like to stay away from any mixers, you'll absolutely love this low carb drink.
5. Keto Pina Colada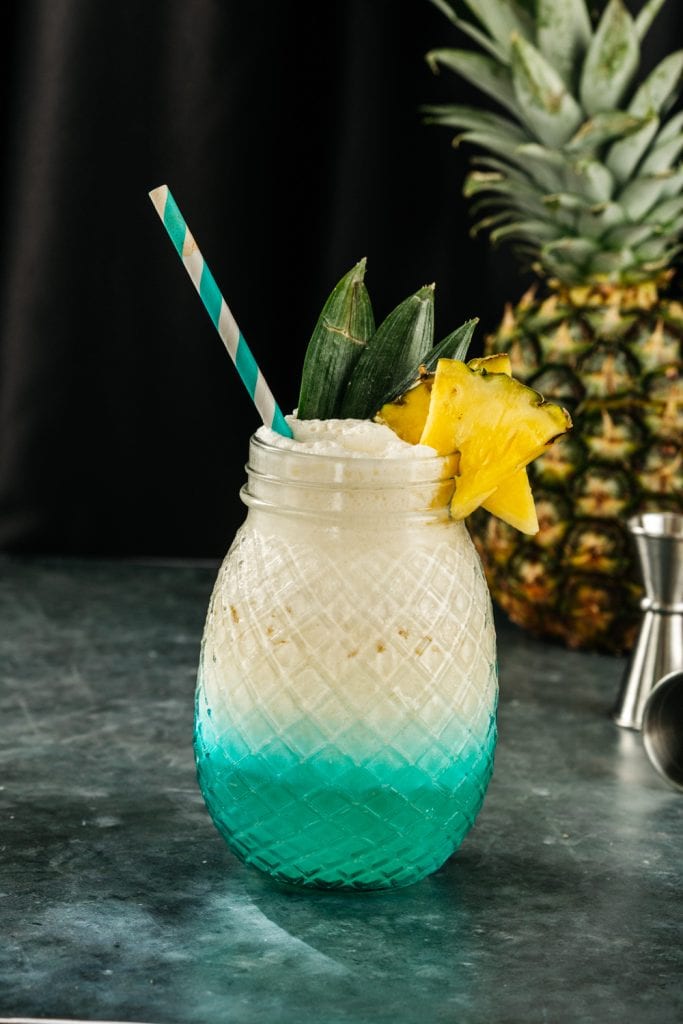 Looking for keto cocktails that will remind you of your last tropical island vacation? Feel no guilts with this Keto Pina Colada Recipe made with both light and dark rum, heavy cream, pineapple flavor, and ice. Hands down one of the best keto cocktails out there.
6. Keto Margarita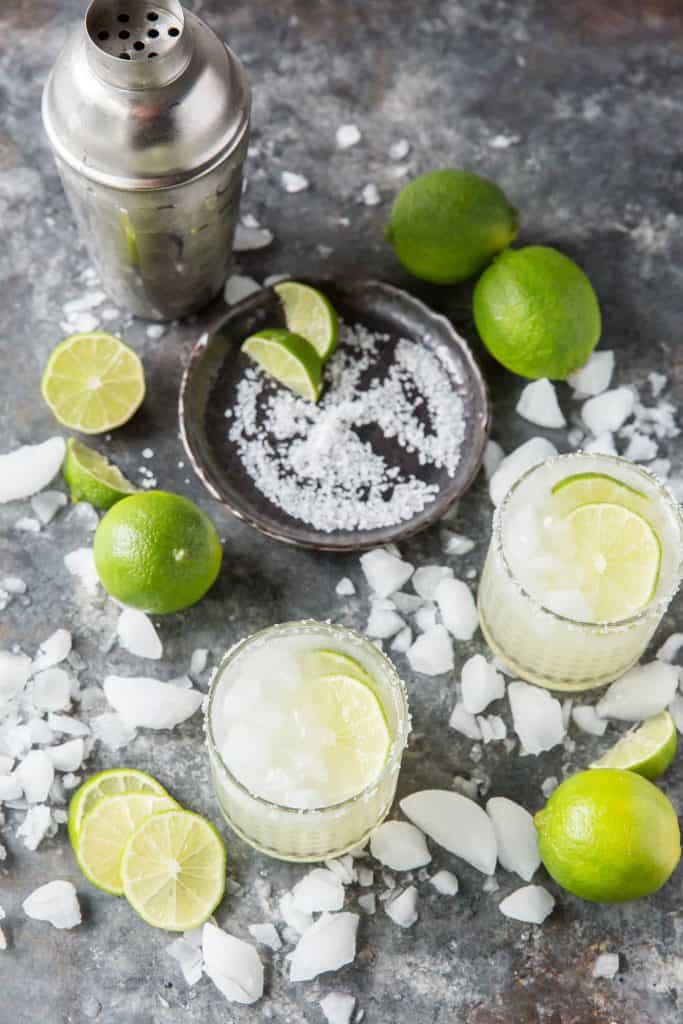 This Keto Margarita Recipe is one of the most refreshing, yet simple mixed drinks out there. Simply combine all the ingredients in a shaker with ice, shake well, strain into a glass, and enjoy your favorite keto margarita without worrying about getting kicked out of ketosis.
7. Keto Irish Coffee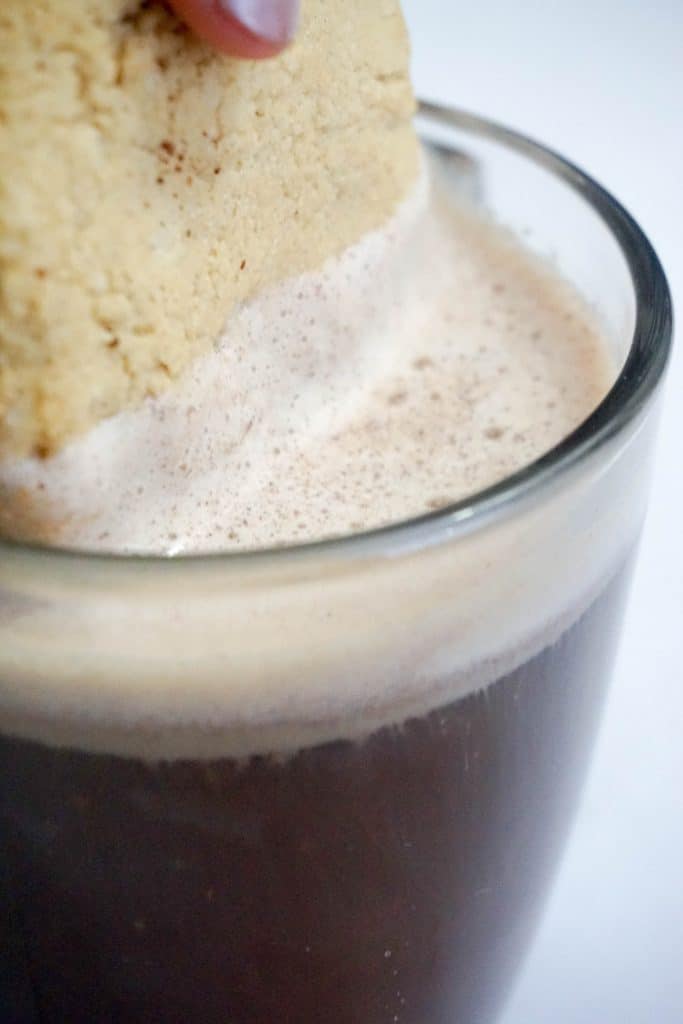 Coffee, whiskey, cinnamon, and heavy cream – that's all you need to make this Keto Irish Coffee Recipe in less than five minutes. If you want more sweetness, just add a bit of stevia or monk fruit to it and mix well. Trust me, you'll never grab the original version again after this one.
8. Keto Apple Cider Moscow Mule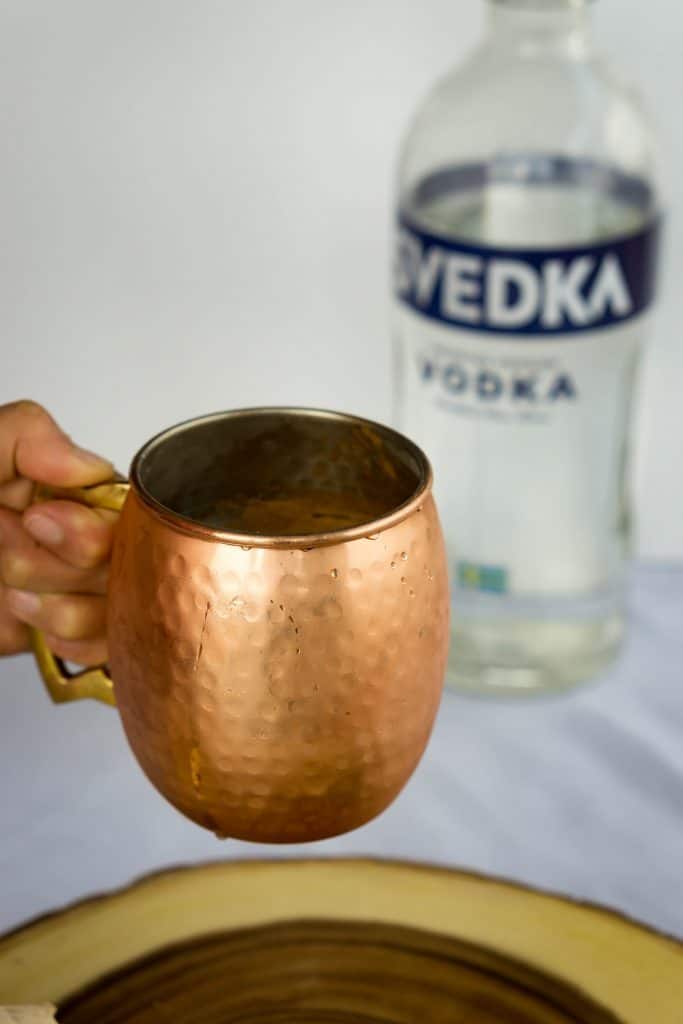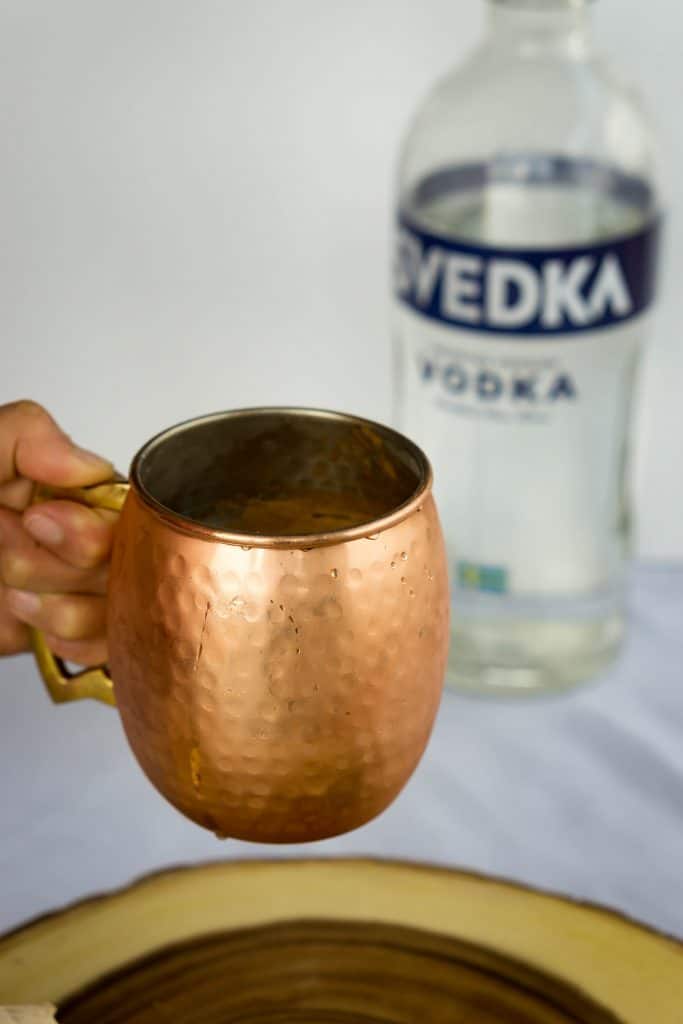 I'm not even a huge fan of drinking apple cider vinegar straight up, but I totally forget my preferences with this Keto Apple Cider Moscow Mule Recipe. I think it's the taste of sugar free ginger beer that transforms it completely into a wonderful, sweet, and tangy aftertaste. Ready to give it a try and make it in under 5 minutes?
9. Keto Mojito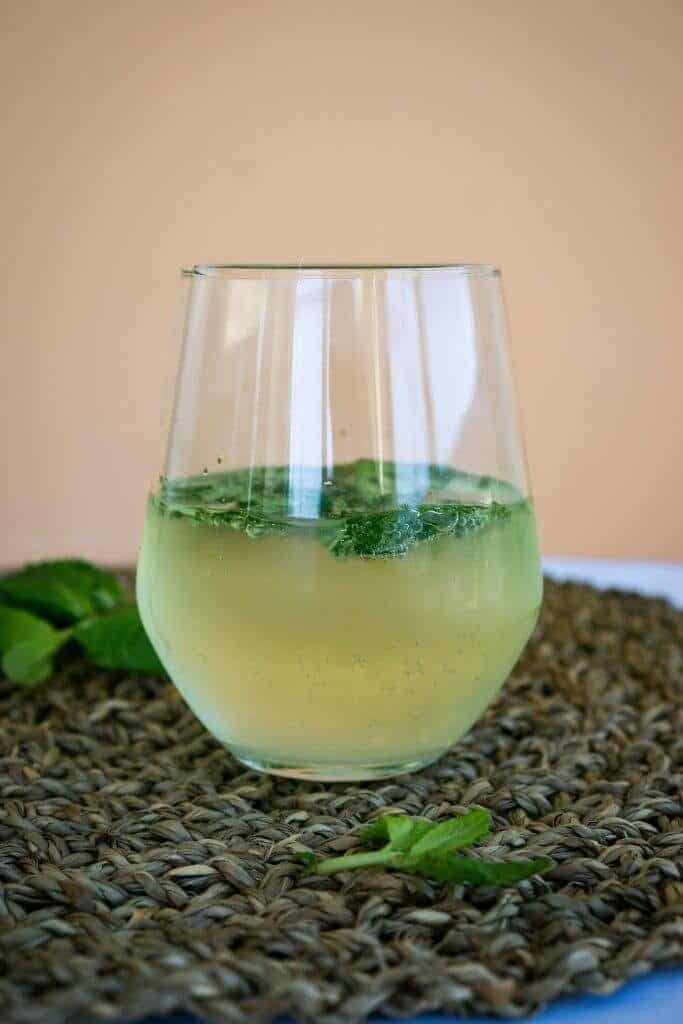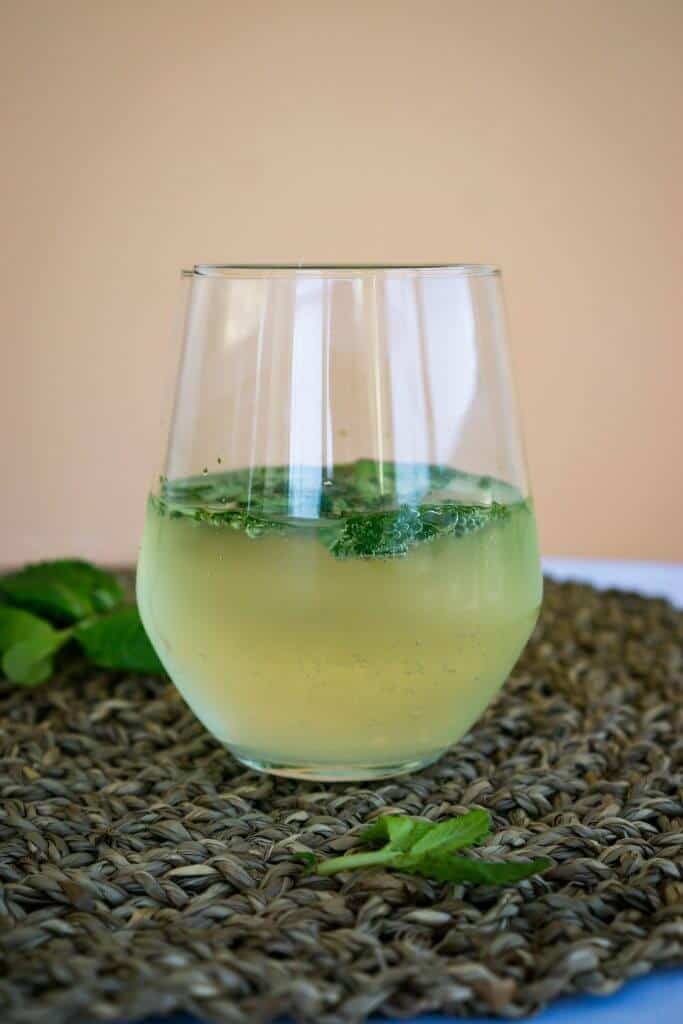 Even if you're on keto to lose weight, you can make this Keto Mojito Recipe without all the guilt. It's only 98 calories per serving and has less than 1 gram of net carbs! Grab your vodka, club soda, mint leaves, lime juice, a non-granular sweetener such as stevia, and some ice, shake shake shake and enjoy!
10. Keto Espresso Martini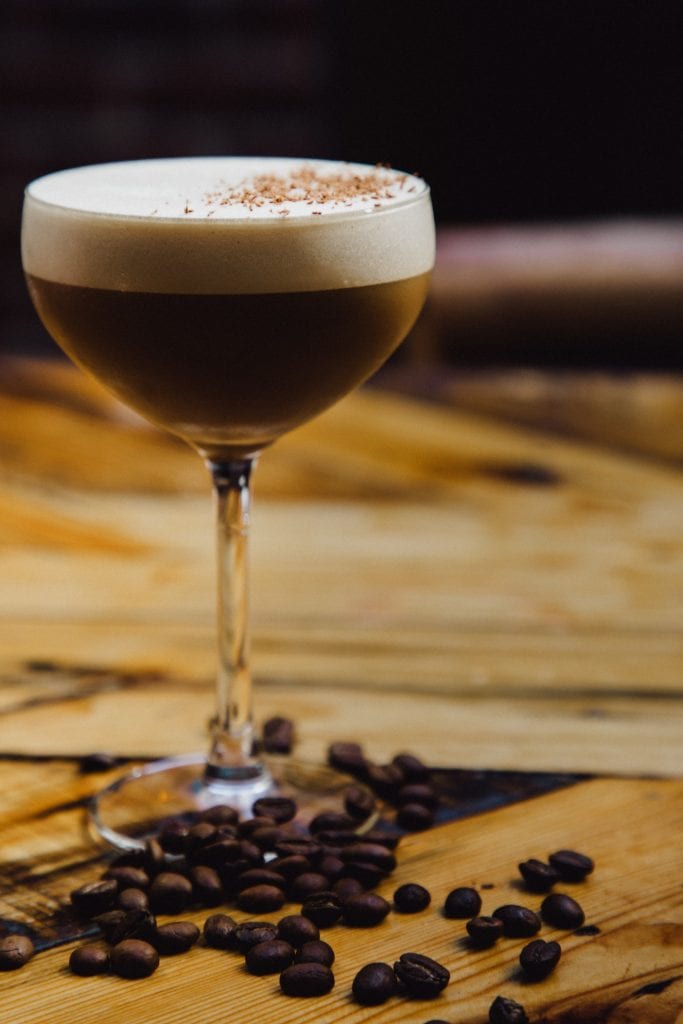 I love coffee, so the coffee-based drink is a must in my opinion. This Keto Espresso Martini Recipe from Keto Millennial is a perfect drink for any occasion. We've made it at home and it's ideal, rich in caffeine notes and smooth too. One serving is only 131 calories and less than 1 gram of carbs.
11. Keto Cranberry Margarita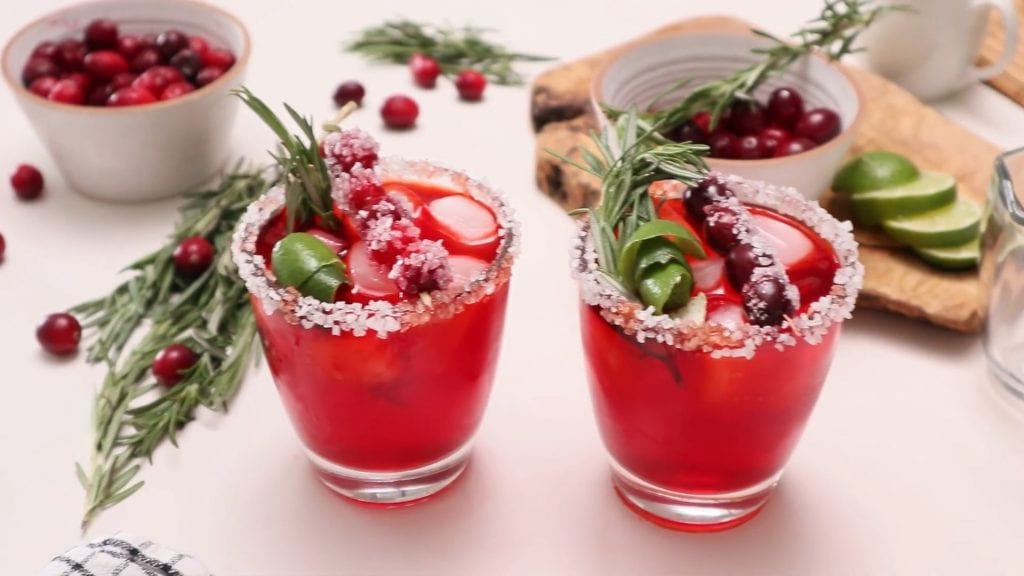 Thought cranberry was off the chart on the keto diet? This Keto Cranberry Margarita Recipe was made without cranberry juice – instead, Step Away From The Carbs used a low carb cranberry sauce instead. With a little bit of fresh lime juice, you'll fall in love with this keto drink real quick. Just make sure to pace yourself!
12. Traditional Keto Moscow Mule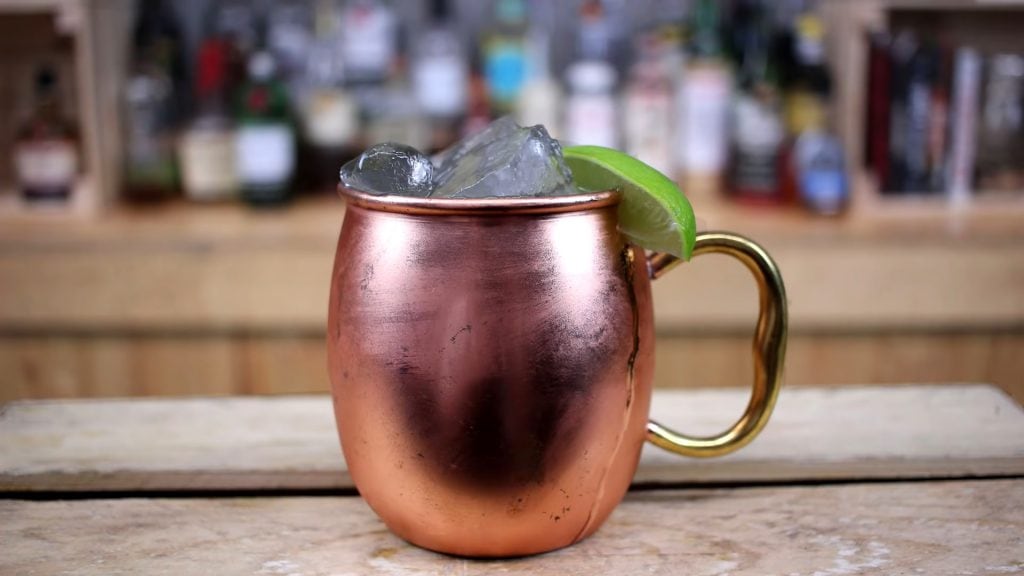 Just when I thought I'd never have another Moscow mule on keto (and it's my favorite drink, ever) this Traditional Keto Moscow Mule recipe from Little Pine Kitchen gave me hope again! At just 102 calories per drink and 1 gram of carbs, I'd grab this low carb version over the original recipe any day.
13. Keto Paloma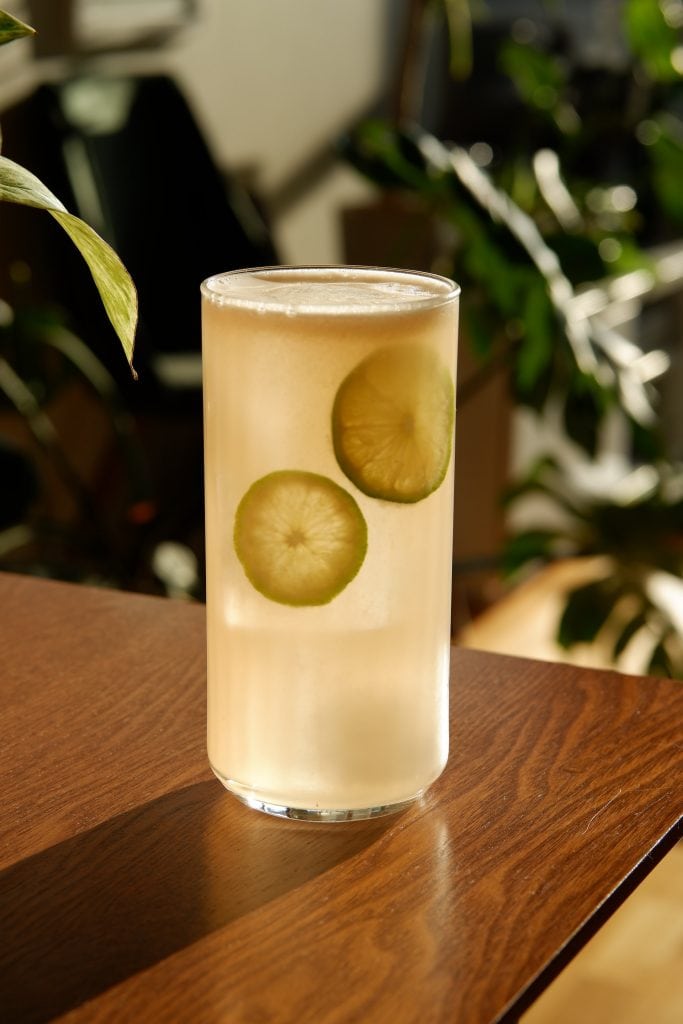 This Easy Keto Paloma Recipe from My Life Cookbook has all the refreshing flavors of grapefruit juice without all the carbs. All you need is a bit of tequila, lime juice, Sparkling Ice grapefruit soda (it's sugar free and keto perfect for keto cocktails!) plus a bit of coarse salt, a lime wedge, and grapefruit zest. One serving is only 128 calories.
14. Keto Highball Whiskey Soda
There's no secret what's simple is best, so this Keto Highball Whiskey Soda Recipe from Low Carbing Asian definitely takes the cake. All you need here is a bottle of your favorite whiskey and zero carbs club soda. With only 140 calories per serving, this is one of the best simple, fizzy drinks out there.
15. Keto Frozen Strawberry Daiquiri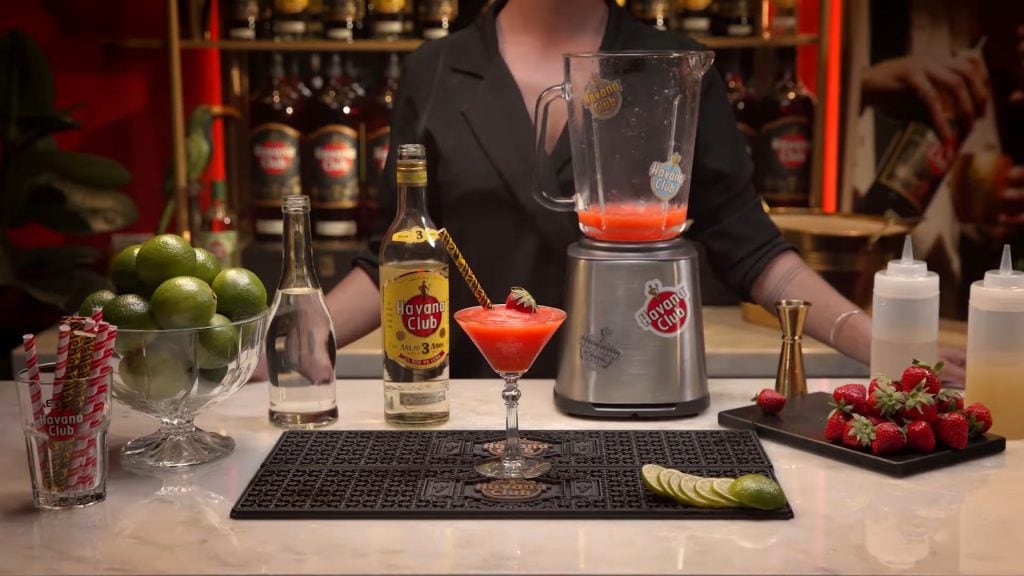 Grab your blender and literally run to make this Easy Keto Frozen Strawberry Daiquiri Recipe from My Keto Home. To make it into a sweet cocktail, use a keto friendly simple syrup and frozen strawberries.
It's such a refreshing drink, perfect for a hot summer day when you want to spice up your afternoon without worrying about the keto diet. Nutrition facts? 158 calories, 6 grams of net carbs.
16. Keto White Russian
Did you know it's possible to make a 2-Minute Keto White Russian Recipe? Keto Pots created this insanely delicious, keto cocktail with vodka, cold brew coffee, water, stevia (you can use any other keto sweetener you like), heavy cream, and ice cubes.
It has 97 calories, 2.5g of protein, and 2.3 grams of net carbs. If you're a coffee lover, it's a great alternative to the popular coffee martini!
17. Keto Lemon Drop Vodka Martini
Got a martini glass at home? Even if you don't, I really recommend you make this Keto Lemon Drop Vodka Martini Recipe from Stay Snatched.
All you need is vodka, two tablespoons of keto approved, sugar free lemon syrup, lemon juice, and a zero calorie sweetener to garnish the rim. Plus, this refreshing cocktail is only 145 calories!
18. Keto Italian Strawberry Mimosa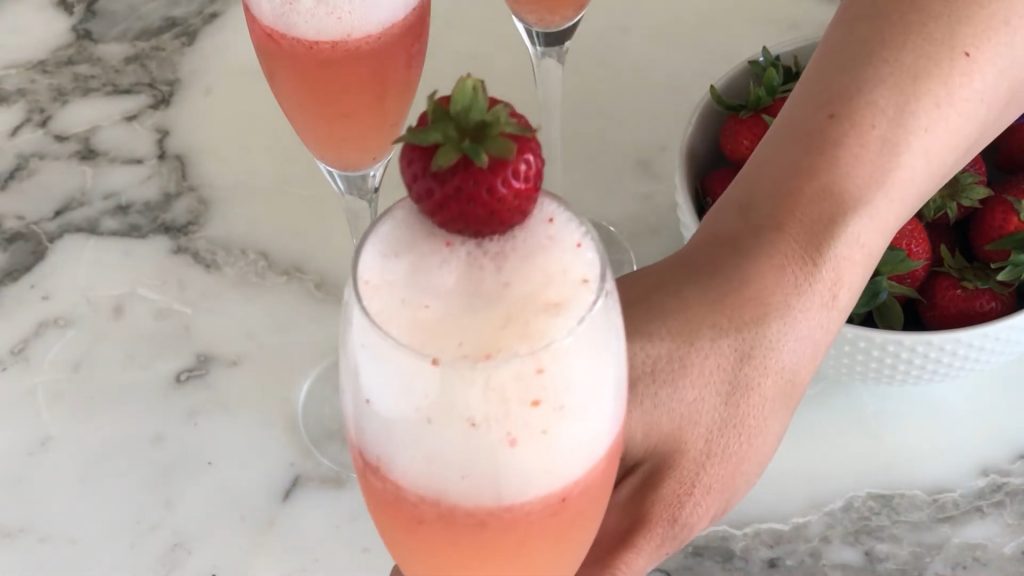 You can't really have strawberry champagne on the keto diet, but this Keto Italian Strawberry Mimosa Recipe from Tasty Low Carb will satisfy all those cravings and more.
19. Keto Vodka Chata
All you need is a shaker and a few ingredients to make this incredible Keto Vodka Chata Recipe from Skinny Mixes. It's only 2 grams of carbs per serving and 190 calories, which makes it a perfect sugar free, keto cocktail.
20. Keto Sparkling Strawberry Lime Rum
To make this Keto Sparkling Strawberry Lime Rum Recipe from Kimspired DIY, grab a lime, lime juice, a few strawberries, white rum, and sparkling water. All topped with fresh mint leaves to taste. This drink is one of the best, refreshing keto cocktails I've ever had. Perfect after a hot summer day.
21. Keto Dark and Stormy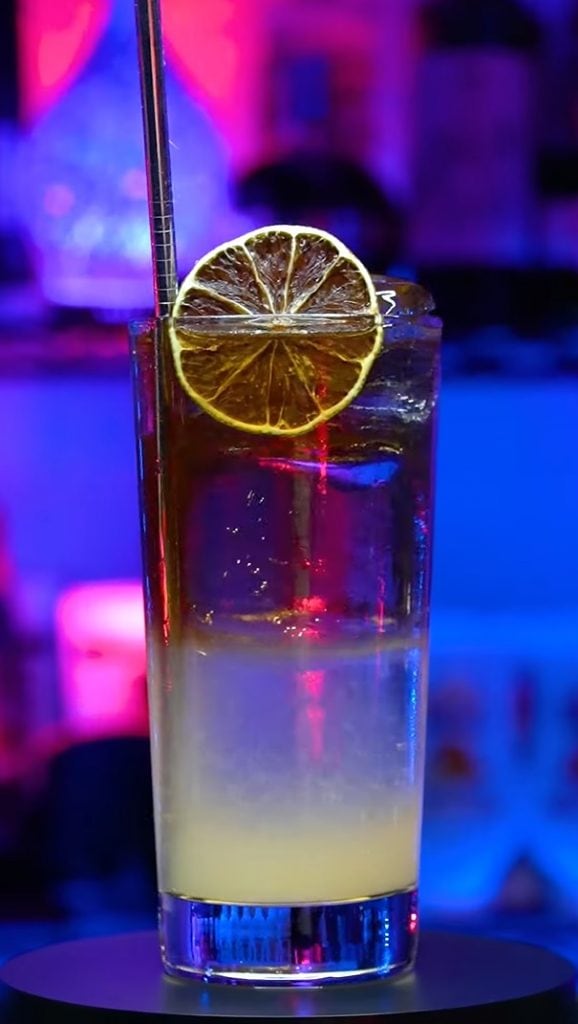 This Keto Dark and Stormy Recipe from My Keto Home calls for some dark rum, sugar free ginger beer, fresh lime juice, and freshly grated ginger. Although most kinds of ginger beer are not approved on the keto diet, you can make this recipe without worrying about all net carbs.
22. Keto Low Carb Negroni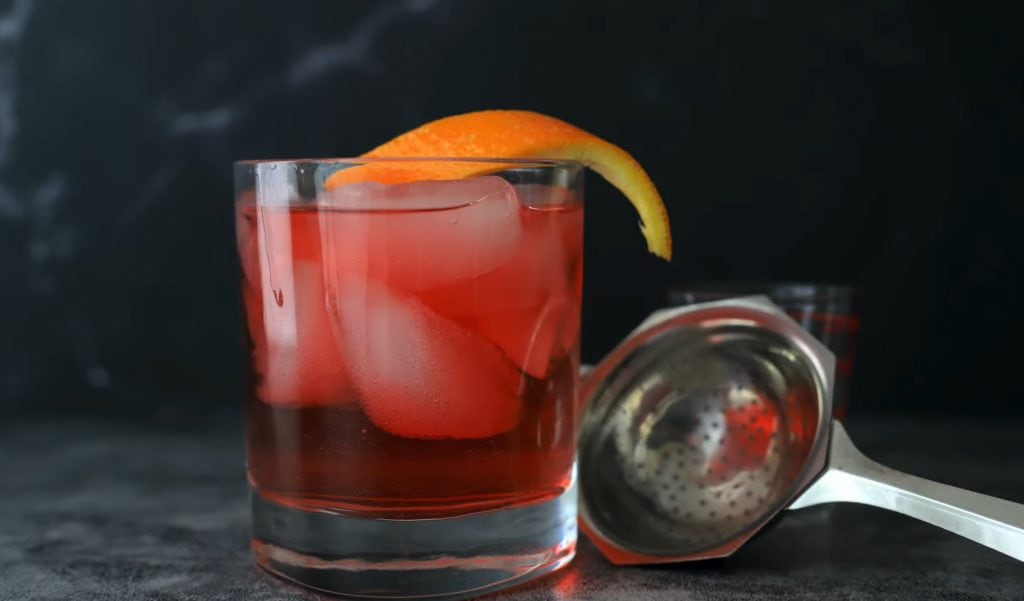 If you're a fan of keto friendly drinks with gin, try out this Keto Low Carb Negroni Recipe from I Hacked Diabetes. This low carb cocktail features gin, just one ounce of organic pomegranate juice, three dashes of bitters, water, ice, and an orange twist for garnish.
23. Keto Sparkling Chili Lime Gimlet
Looking for more alcoholic beverages with gin? Grab a cocktail shaker and try this flavorful Keto Sparkling Chili Lime Gimlet Recipe from Lovin' It Keto. Low carb cocktails don't need to be boring – this modern twist on a classic cocktail will take your taste buds to the next level.
24. Keto Cosmopolitan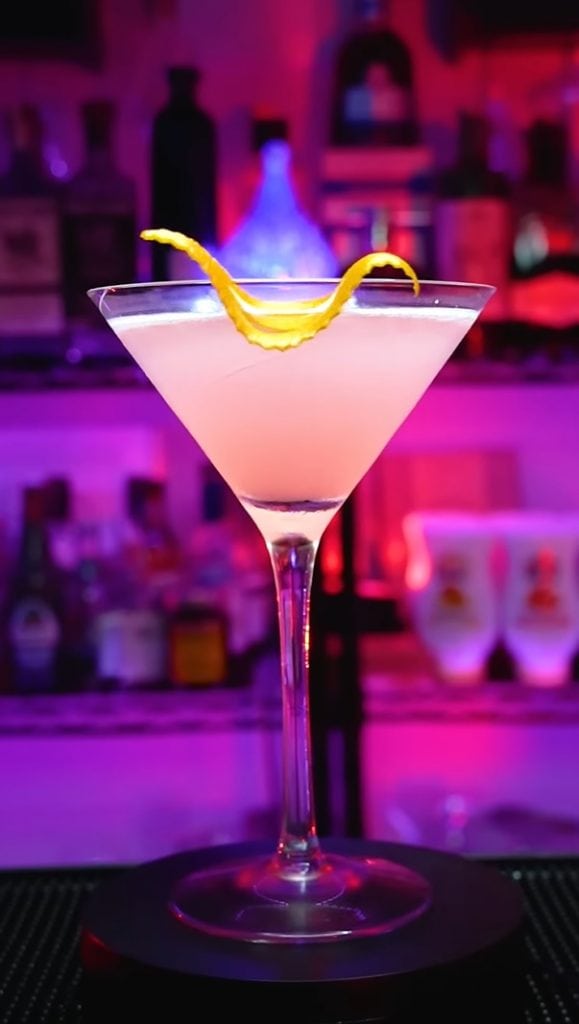 Looking for the perfect drink for happy hour? This Keto Cosmopolitan Recipe from Dear Mica is a great addition to your keto cocktails menu. With only 2g of net carbs per serving, you don't need to worry about getting kicked out of ketosis.
25. Keto Sangria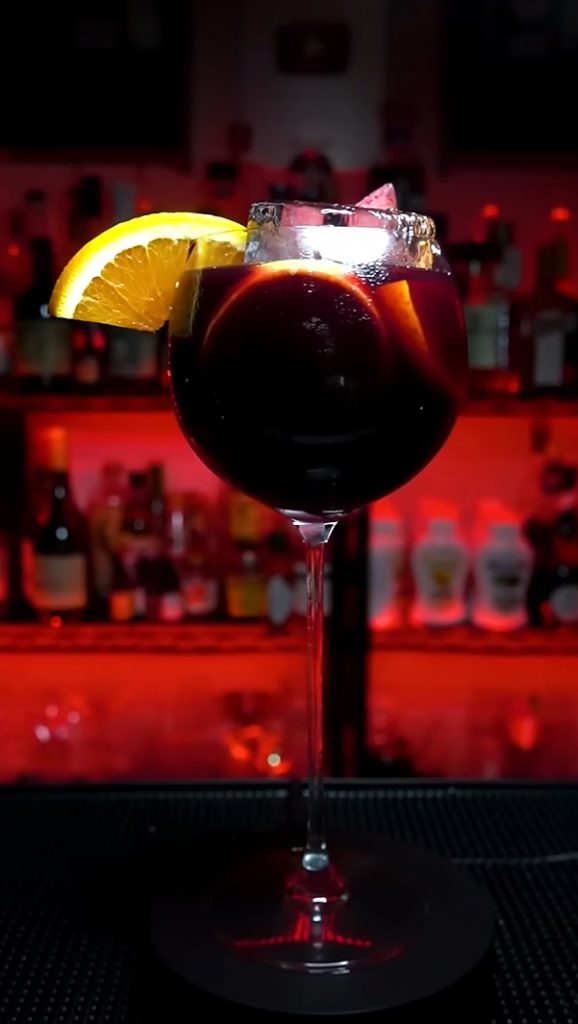 Holy moly, I thought I'd never have sangria again on keto. This Keto Sangria Recipe from Sweet As Honey tastes phenomenal, is low carb and measures up to all the traditional recipes out there. It's a delicious drink, perfect for a gathering with friends and family.
26. Keto Mai Tai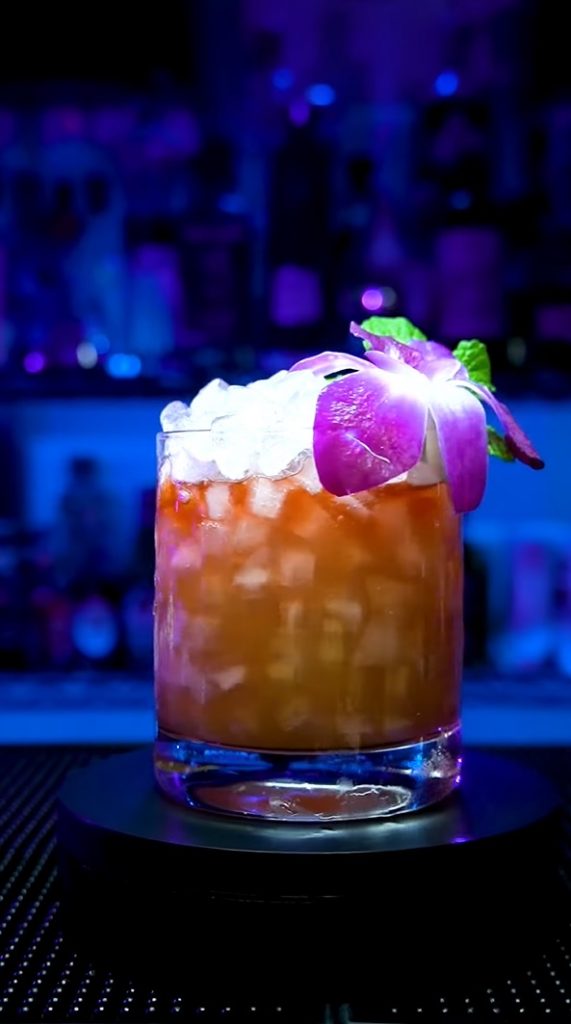 Curb your sweet tooth with this Keto Mai Tai Recipe by LowCarbOlogy. It's a keto friendly version of the original cocktail made with sugar free ingredients with one serving at 197 calories. It's the perfect keto cocktail with all the flavors of the Caribbean, tropical nights.
27. Keto Manhattan
Check out this Keto Manhattan Recipe by The Kitchen Magpie Low Carb if you're in the mood for a strong low carb cocktail. It's slightly sweet, but more on the mellow side and a bit bitter – will surely satisfy someone who isn't a huge fan of overly sweet drinks.
28. Keto Mint Julep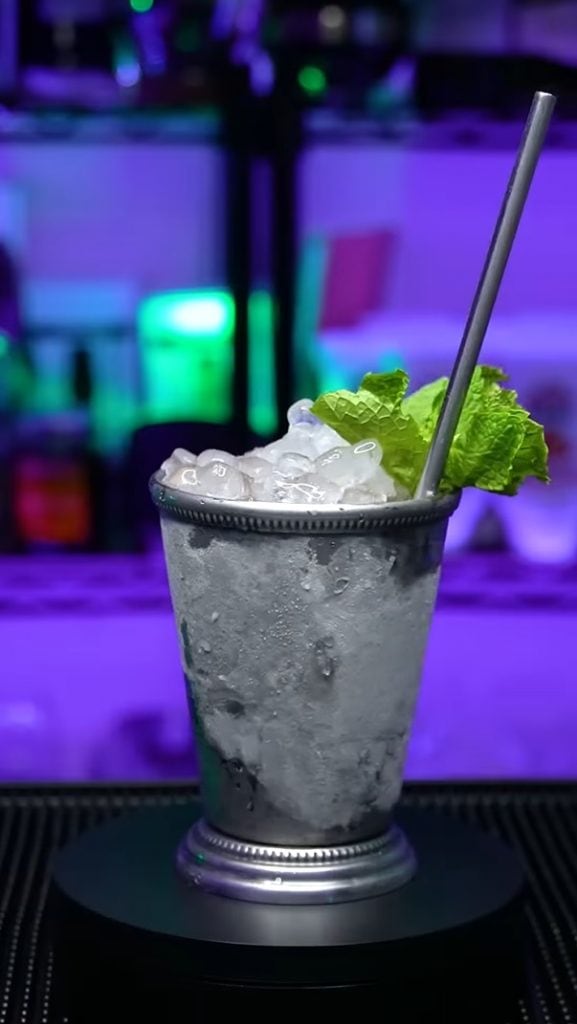 Perfected by a chef with more than 20 years of experience, this Keto Mint Julep Recipe by Culinary Lion is all you want in a refreshing, bourbon cocktail with fresh mint. Instead of spiking up the carb count with sugar, this recipe is made with keto friendly liquid stevia.
29. Keto Orange Creamsicle Cocktail
Wanna turn the taste of childhood into a drink for grown-ups? This Keto Orange Creamsicle Cocktail Recipe by Tasty Low Carb taste like the creamsicles you had as a child! It has vanilla, orange extract, and a creamy texture, all in a sugar free keto diet approved cocktail.
30. Keto Blackberry Mojito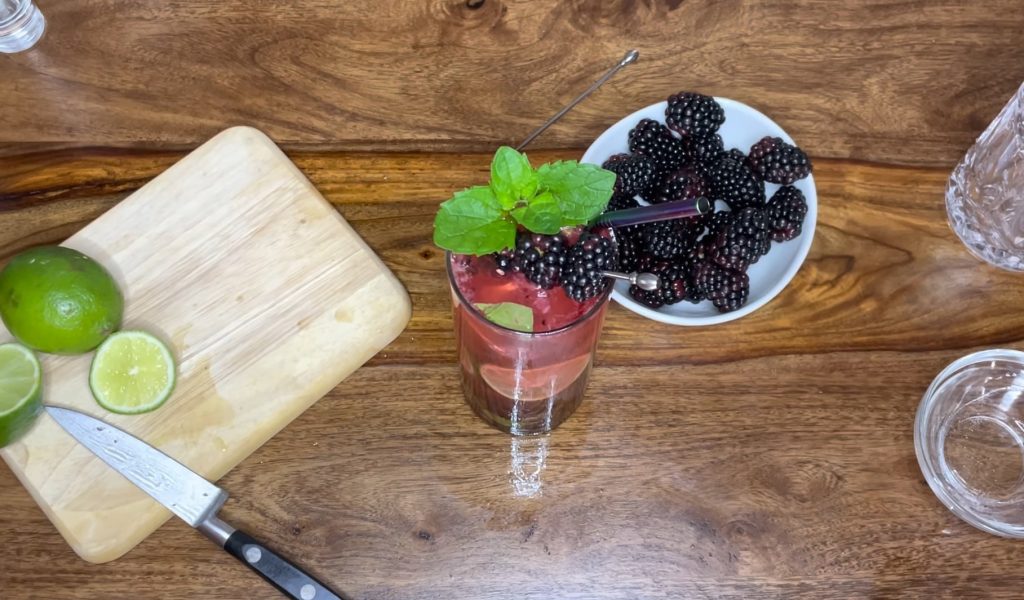 With so many mojito kinds out there, I'm sure you'll love this Keto Blackberry Mojito Recipe by Farm To Jar. It's sugar free, low in carbs, and a good cocktail to have if you want something refreshing. Blackberries are a bit more tart than any other berry out there, but still sweet and most of all – perfectly fine on the keto diet.
Final Thoughts: Low Carb Cocktails
Staying keto and low carb in a world full of delicious recipes is no easy task – especially when it comes to drinks. You don't need to say goodbye to alcohol entirely, but it's good to limit it.
Any liquor will stall your weight loss progress. Once you have a drink, your body prioritizes burning alcohol first before burning fat. While having keto drinks won't kick you out of ketosis, it will halt your weight loss. Plus, let's not forget about all the calories!

We're not keto police, and we have a drink here and there too. What's most important is to remember that everything is good – in moderation. Also, remember that you'll feel the booze much quicker while you're on keto!
Do you have a favorite low carb, keto drink? Let us know in the comments!
Written By