Going low-carb is easier than ever before thanks to keto desserts, new takeout options, and keto alcohol. Whether you're going out for happy hour with friends or just having a drink with dinner, there are countless keto alcohol options to choose from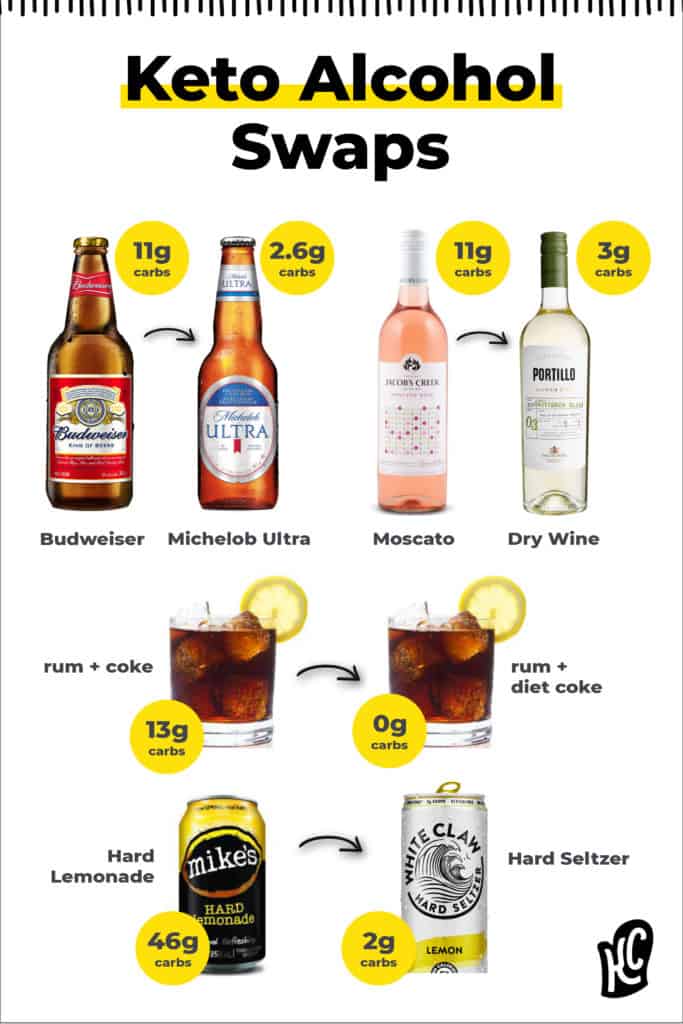 However, there are a few things you need to know before you ask for the cocktail menu. In this post, we'll cover the best and worst keto alcohol options, and of course, leave you with some easy recipes to make at home.
Before we get started, let's get the science out of the way. The more you understand ketosis, the easier it will be to make smart decisions.
Keto and Alcohol: The Science
Keto alcohol, such as hard liquor and spirits like rum and vodka, won't take you out of ketosis, but they can impact ketosis and fat burning.
The liver uses energy from fat to produce ketones, but in the presence of a toxin like alcohol, the liver must enter detox mode. It will switch over to using alcohol for energy in an effort to keep producing ketones and rid your body of the toxic substance. This means you will still be in a state of ketosis, but you will no longer be burning fat for fuel.
It's important to note that alcohol isn't calorie-free either. One gram of alcohol contains seven calories, so weigh all of the pros and cons before moving forward.
Keto Alcohol Tolerance
When you go out for pizza and beer with your friends, the carbs from the pizza actually absorb some of the alcohol in your bloodstream, resulting in a slower buzz. On a keto diet, there won't be as much glucose in the bloodstream, which means the alcohol heads straight to the liver to be processed, resulting in a much quicker intoxication.
It's common to have a lower tolerance to alcohol on a keto diet and many people find they need to limit their alcohol intake or take things slow.
Hangovers from Keto Alcohol
If you think the hangovers are worse on keto, you're right. Both the keto diet and alcohol have a diuretic effect on the body, which means they make the body flush out all of its stored water. Hello, dehydration.
As a keto dieter, you know the importance of electrolytes for things like brain fog, energy, and muscle cramps, but they will also help with the hangovers. We recommend supplementing with some electrolytes before and after you drink alcohol to ensure you are staying hydrated.
If you're still worried about the hangover and are looking to minimize the side effects, consume some extra carbs prior to drinking. Extra carbs will hinder ketosis, but it's a compromise you might choose to make.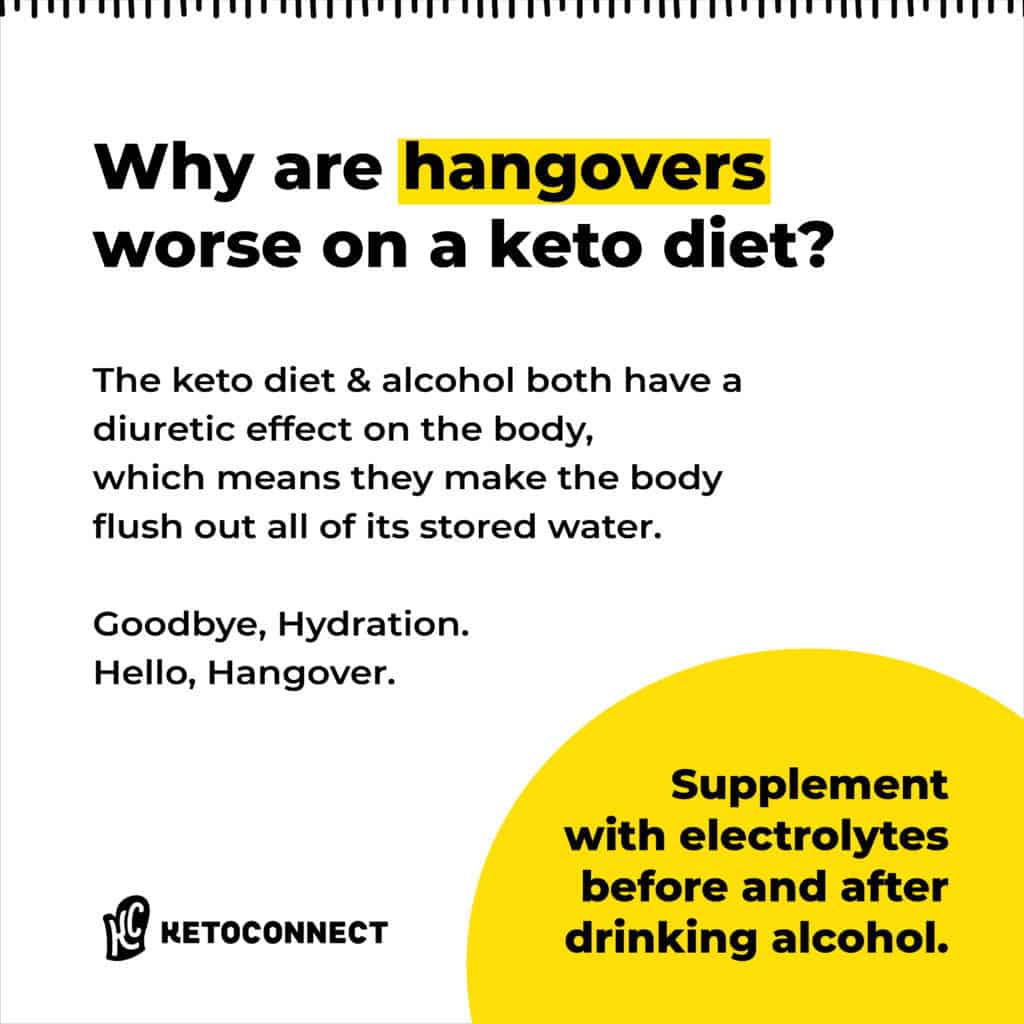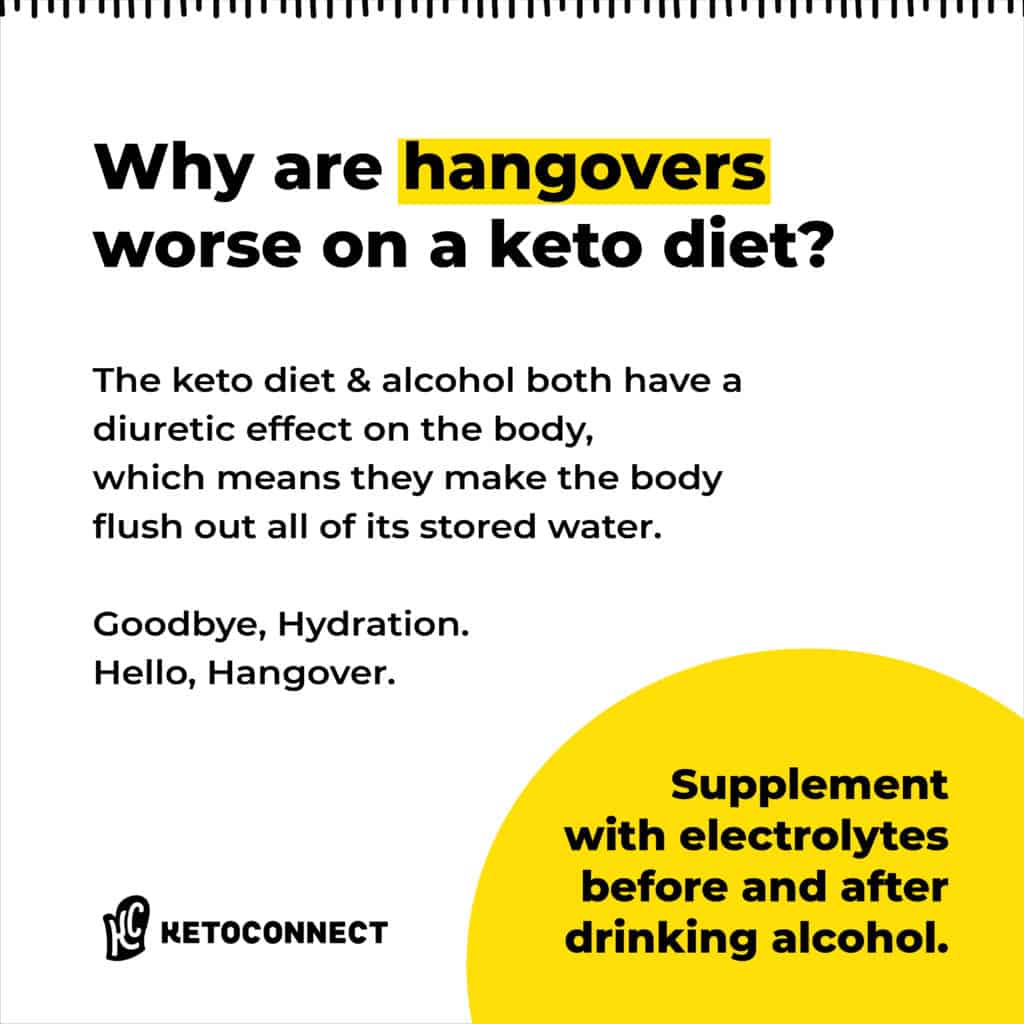 Keto Alcohol Options
The following spirits are zero-carb, making them good options for the keto diet. Just remember they are not zero-calorie, and if you are mixing them, make sure to choose sugar-free options.
Vodka
Rum
Tequila
Gin
Whiskey
Rye
Scotch
Keto Alcohol Mixers
At a bar or restaurant, you will most likely mix with diet soda or water, but when you're entertaining at home, there are countless sparkling waters and keto mixers to choose from.
Diet Cola
Diet Sprite
Water/Soda Water
We use Zevia Mixers to make some of our favorite keto cocktails. You can find them at most supermarkets or online. Mixed drinks are a great option for a ketogenic diet and can even be 0 grams of carbs per drink!
Are Cocktails Keto?
Most cocktails will contain sugars and simple syrup for flavor. Let's go over a few popular drinks and how you can modify them for keto.
Classic Cocktails
Gin and Tonic: This simple drink, made with just gin, tonic water, and a lime wedge is actually quite high in carbs. It's common to confuse tonic water with soda water, but they really are quite different when it comes to carb count. Soda water is zero-carb, while tonic water has 33g of carbs per 12 fluid ounces! Swap for a Gin and Soda.
Old Fashioned: Traditionally made with bourbon, bitters, sugar, and some soda water, but you can omit the sugar cube or swap for some erythritol and the drink will be much lower in net carbs. You can also try this recipe that uses monk fruit sweetener.
Mojito: By now, you must be catching on. Swap the sugar for your favorite keto sweetener and you've got a low-carb cocktail. The same goes for the Mojito made with rum, soda water, and mint. Try this keto version!
Fancy and Fruity
Margarita: Typically made with orange liqueur and simple syrup, most margaritas come in at around 28g of carbs per serving. Order a tequila with club soda and a lime wedge instead, or make your own keto margarita at home.
Daiquiri: Sugar, lime, and rum is all you need to make this tropical treat. You can easily swap the sugar for a keto-friendly sweetener like they do in this low-carb recipe.
Whiskey Sour: The identifying ingredient in a whiskey sour is the egg white, which on its own, is keto-friendly, but not when combined with simple syrup. Try this keto Whiskey Sour instead.
Keto Cocktails
Moscow Mule: Famous for the copper cup it comes in, this cocktail is usually made with vodka, ginger beer and lime juice. Try our Apple Cider Vinegar Moscow Mule. It's low-carb and delicious.
You can also like our keto martini cocktail recipe that is low carb and has no sugar.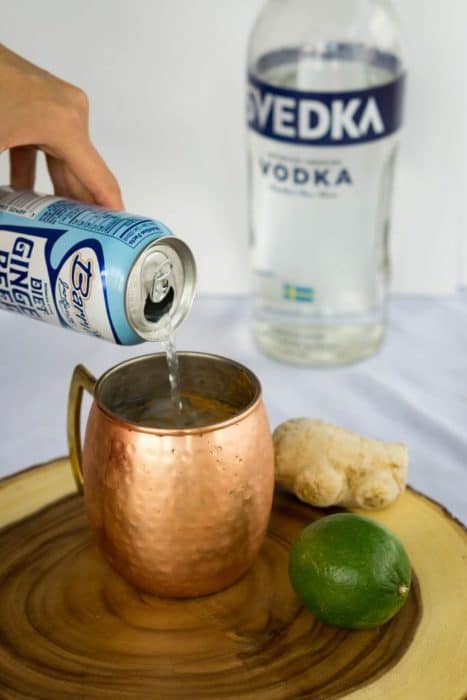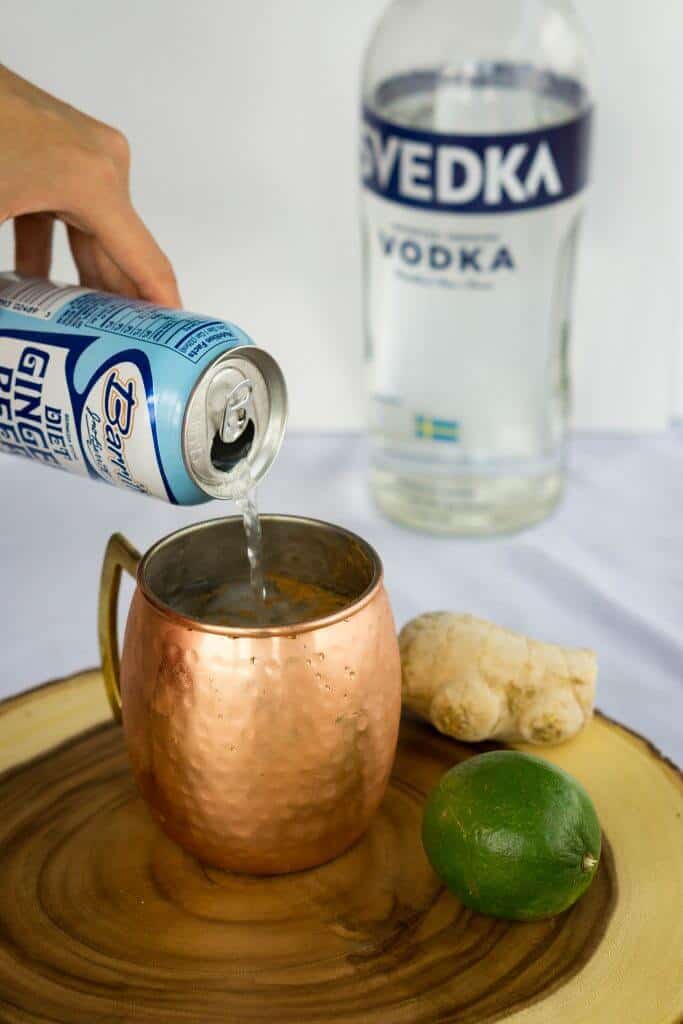 Bloody Mary: This cocktail is far from simple, requiring ingredients like horseradish, Tabasco sauce, Worcestershire, and a number of seasonings. Try a keto version with all the savory fixin's.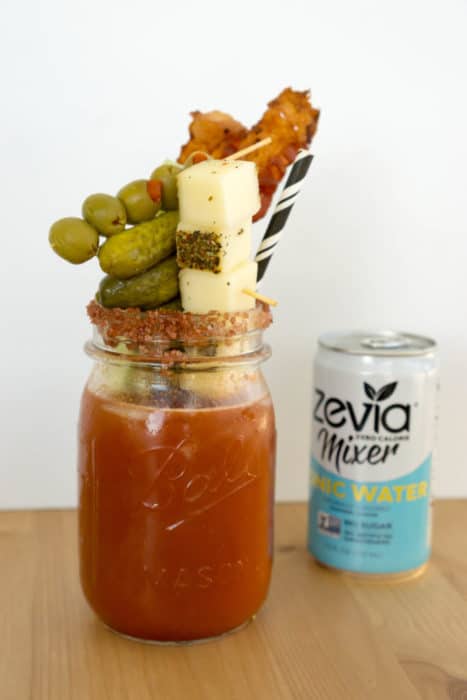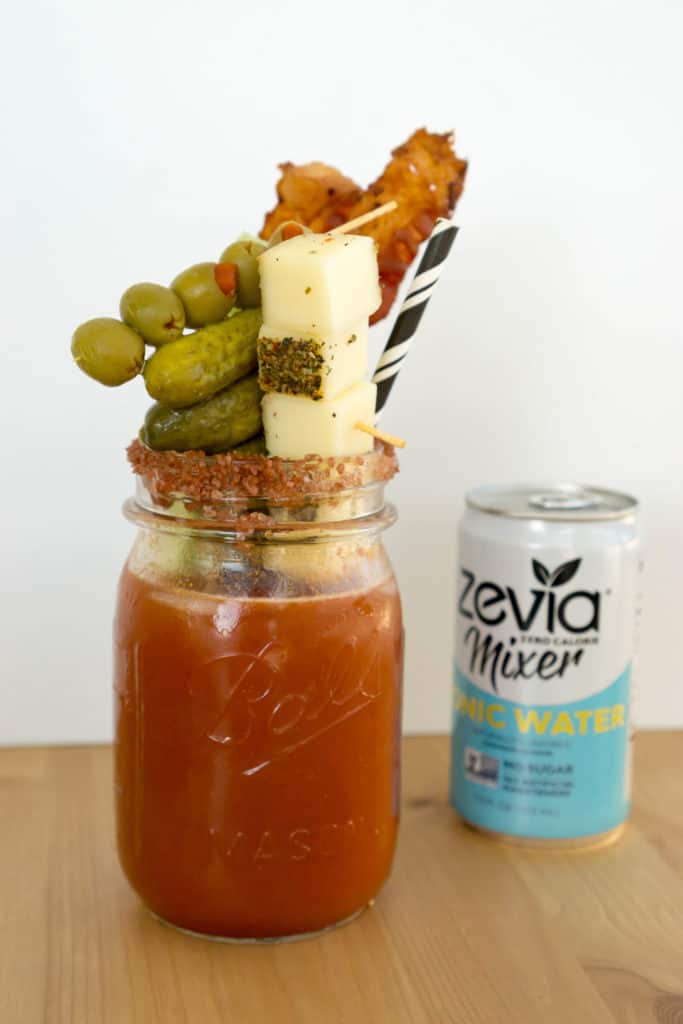 Irish Coffee: You could omit the sugar from the Irish Coffee, but we find some added sweetener cuts the bitter alcohol and coffee, making it a smoother experience. Try out Keto Irish Coffee and see for yourself.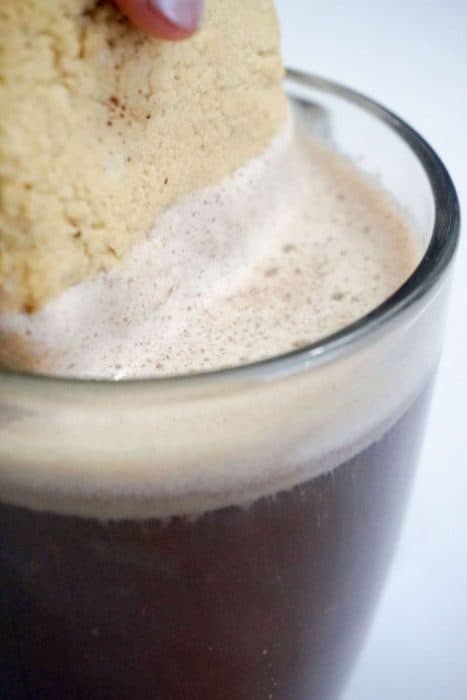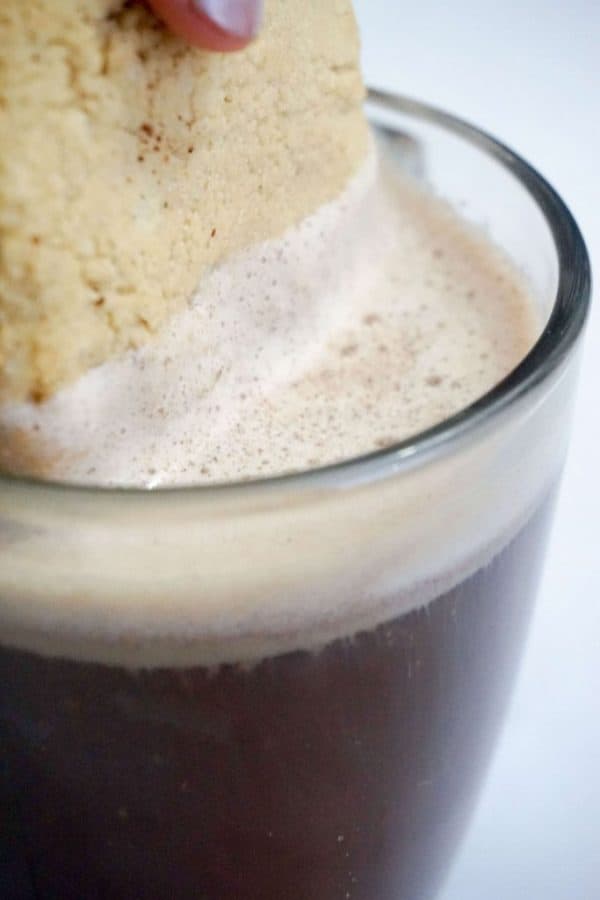 Are Wine and Beer Keto?
Choosing a wine or beer on a keto diet is going to take a little more effort than just mixing rum and diet cola.
Low-Carb Wine Options
When it comes to finding a low-carb wine, the dryer the better. The dryer the wine, the less residual sugar it will contain, making it taste less sweet. A general rule is that white wine will be 1-2 grams of carbohydrates lower per glass than red wine. The following options usually contain anywhere from 0g to 5g of carbs per glass of wine.
Sauvignon Blanc – 3g carbs per serving
Pinot Noir – 3.5g carbs per serving
Chardonnay – 3.2g carbs per serving
Pinot Grigio/Pinot Gris – 3g carbs per serving
Merlot – about 3g of carbs per serving
Champagne – 2g carbs per serving
Riesling – 5.5g carbs per serving
This low-carb company fully ferments their wine, leaving behind no residual sugar, resulting in just 1g of sugar per liter.
You can also consider checking our Dry Farm Wines Review because it produces sugar-free wines, making it popular amongst keto-dieters.
Low-Carb Beer Options
Beer is one of the hardest alcoholic drinks to keep low-carb while maintaining good flavor. But as low-carb diets become more popular, companies continue to come out with lighter options. Check out our Guide to Low-Carb Beer before you go shopping.
The newest low-carb beer to hit the shelves is Blue Moon's new LightSky. It brings all that tangerine taste for only 3.6g of carbs per serving. Definitely something to try this summer. Most light beers will be decent options, although they are quite low in alcohol content so you may wind up overdoing it on the carbs if you have a bunch.
The Worst Beer and Wine for Keto
Sometimes, it's easier just to know what it completely off limits on keto. Save yourself the stress of reading these label. We did it for you.
High Carb Wines
Moscato
Sweet Rieslings
Port
Madeira
Chenin Blan
High Carb Beers
Low-Carb Seltzers
Beverages like White Claw and the new Bud Light Seltzer, are popular amongst health conscious consumers who are watching their carbohydrates and calories. Seltzers are simply carbonated water mixed with alcohol and flavoring.
These canned drinks have changed the game for people on a ketogenic diet looking for convenient sugar-free options at the liquor store.
Should You Drink on Keto?
Whether or not you choose to drink on a keto diet, it is up to you. Some people experiment and find their tolerance is much lower on keto, so make sure to take things slow when you first start out.
Drunk Eating
It's no surprise why people hit up fast food joints or order pizza after a night of drinking. Alcohol reduces your impulse control and leptin (the hormone that tells your body you're full). After a few drinks, you might feel ravenous and start making poor eating decisions. This might steer people away from drinking, if they're following a keto diet to lose weight.
If you're eating out on keto, check out the low-carb menus for your favorite fast food joints.
How to Eat Keto at Taco Bell
To Summarize
Alcohol is not off-limits on a keto diet and there are many ways you can make your favorite drinks keto-friendly.
Alcohol may slow fat loss, but won't slow ketosis.
The hangovers will probably be worse on a keto diet, so make sure to supplement with electrolytes.
Spirits like rum, whiskey, and vodka are zero-carb, but not zero-calorie.
Choose low-carb mixers like diet soda, sparkling water, and other low-sugar energy drinks.
Swap sugar for keto sweeteners in your favorite cocktails.
Dry wines are lowest in carbs.
There are a variety of light or low-carb beers to choose from. These carbs can add up quick when having more than one beer.
Drinking can lead to poor eating decisions, which could hinder your weight loss.
Do you drink on a keto diet? Let us know! If you have a keto alcohol beverage, drop the recipe in the comments below.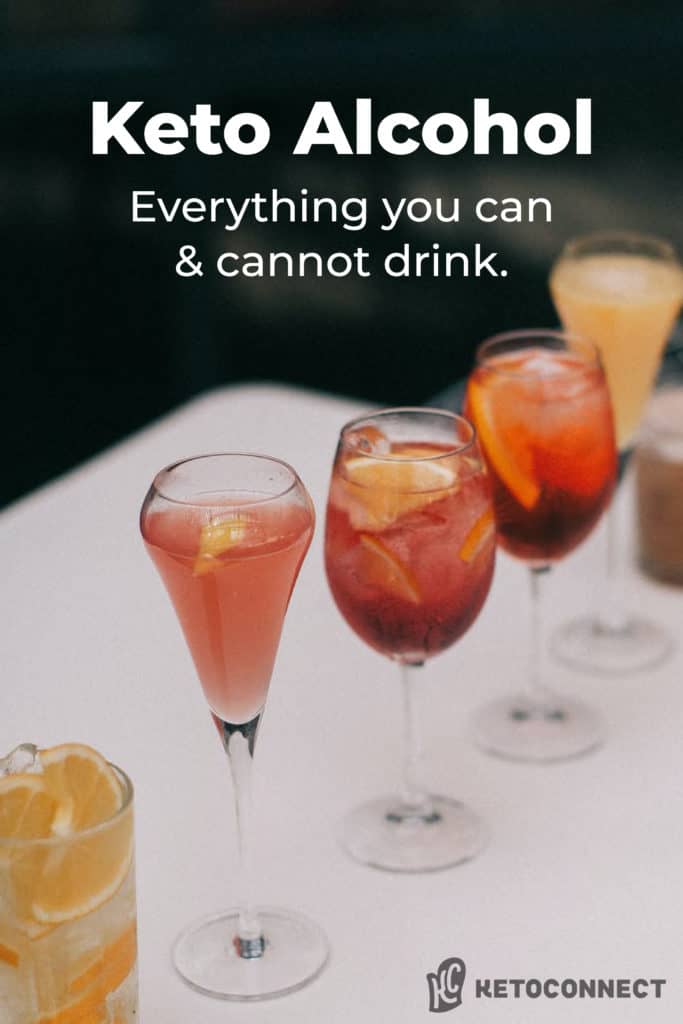 Written By