Thirsty Thursdays Kickoff Cocktail!
We decided it was due time we started making a few fun keto cocktail recipes! We're starting a new blog and video series called Thirsty Thursday's, and this Irish Coffee is the first installment. It's a simple yet delightful keto cocktail filled with a little bit of fat and a whole lot of flavor. We've also got a video to show you just how easy this Irish Coffee is to make:
Irish Coffee Ketofied
The basics of an Irish Coffee are as follows:
1 Cup Coffee
1 tablespoon brown sugar
1 jigger Irish Whiskey
Slightly whipped heavy cream
Are you thinking what I'm thinking? Turning this Irish Coffee keto is going to be easy! The only non-keto ingredient is the brown sugar, and we're simply going to omit that. That's not all though, we're going to make a few other modifications to up the flavor and replace a bit of the sweetness we're leaving out.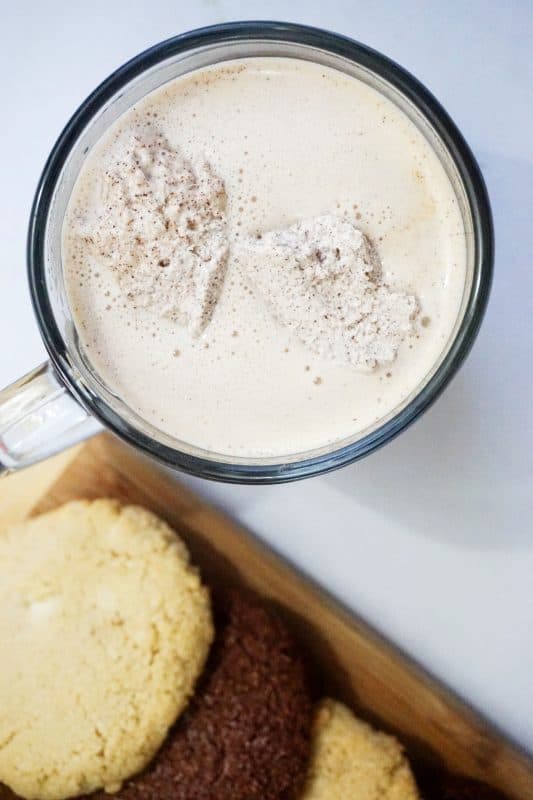 Step Your Whip Cream Game Up!
Instead of just regular old lightly whipped cream, we're going to use a fully whipped cream with cinnamon. This stuff is the bomb! The cinnamon combines with the natural sweetness of the cream to bring a perfect subtle sweetness to this cocktail. You won't even realize there's no brown sugar in here!
Possible Modifications
If you're an Irish coffee purist you could opt for a bit of Truvia brown sugar. Another route you could go to get some additional sweetness in here is to add some stevia drops or erythritol to the whipped cream. I think you'll find the drink to be sweet enough with just the cinnamon whipped cream, especially if you've been on a keto diet for a while and have kicked your sweet tooth. This is our first keto cocktail. If you enjoy this one please comment below with some other cocktails you'd like to see ketofied and we'll do our best to make it happen!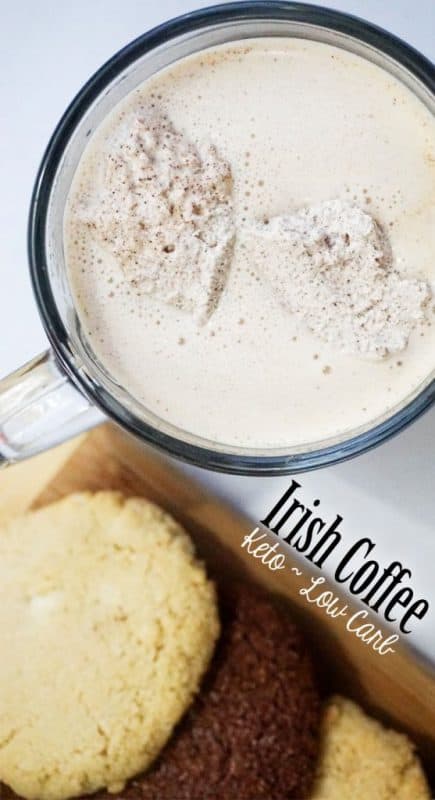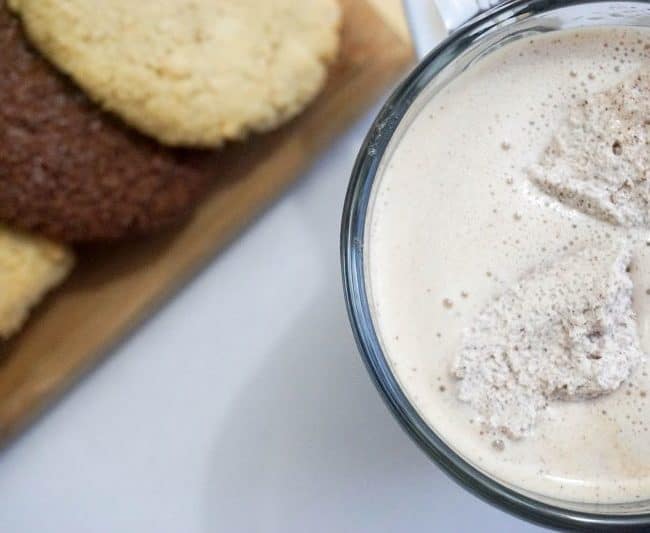 Irish Coffee | Keto Friendly Cocktail | 4 Ingredients
Total Time 5 minutes
Servings 1 Drink
Calories per serving 300kcal
Instructions:
Brew 1 cup of coffee.

In a mixing bowl add heavy cream and beat with a hand mixer until whipped cream is formed.

Add 1 tsp of cinnamon to whipped cream and continue mixing until combined.

Pour 1 shot of whiskey or scotch into the coffee and mix.

Top with a large spoonful of cinnamon whipped cream. Enjoy!
Notes
Alcohol: 28g / Net Carbs: 2g
Nutrition Facts
Irish Coffee | Keto Friendly Cocktail | 4 Ingredients
Amount Per Serving
Calories 300 Calories from Fat 180
% Daily Value*
Fat 20g31%
Carbohydrates 30g10%
Protein 2g4%
* Percent Daily Values are based on a 2000 calorie diet.
Written By