We've been so long on keto that we've tried all sorts of keto friendly breads. Many stores now sell convenient and easily available low carb bread which is quite awesome, and you can also easily make your own delicous keto bread. But if you fancy something a bit different, here comes our wonder bread chaffle recipe to the rescue!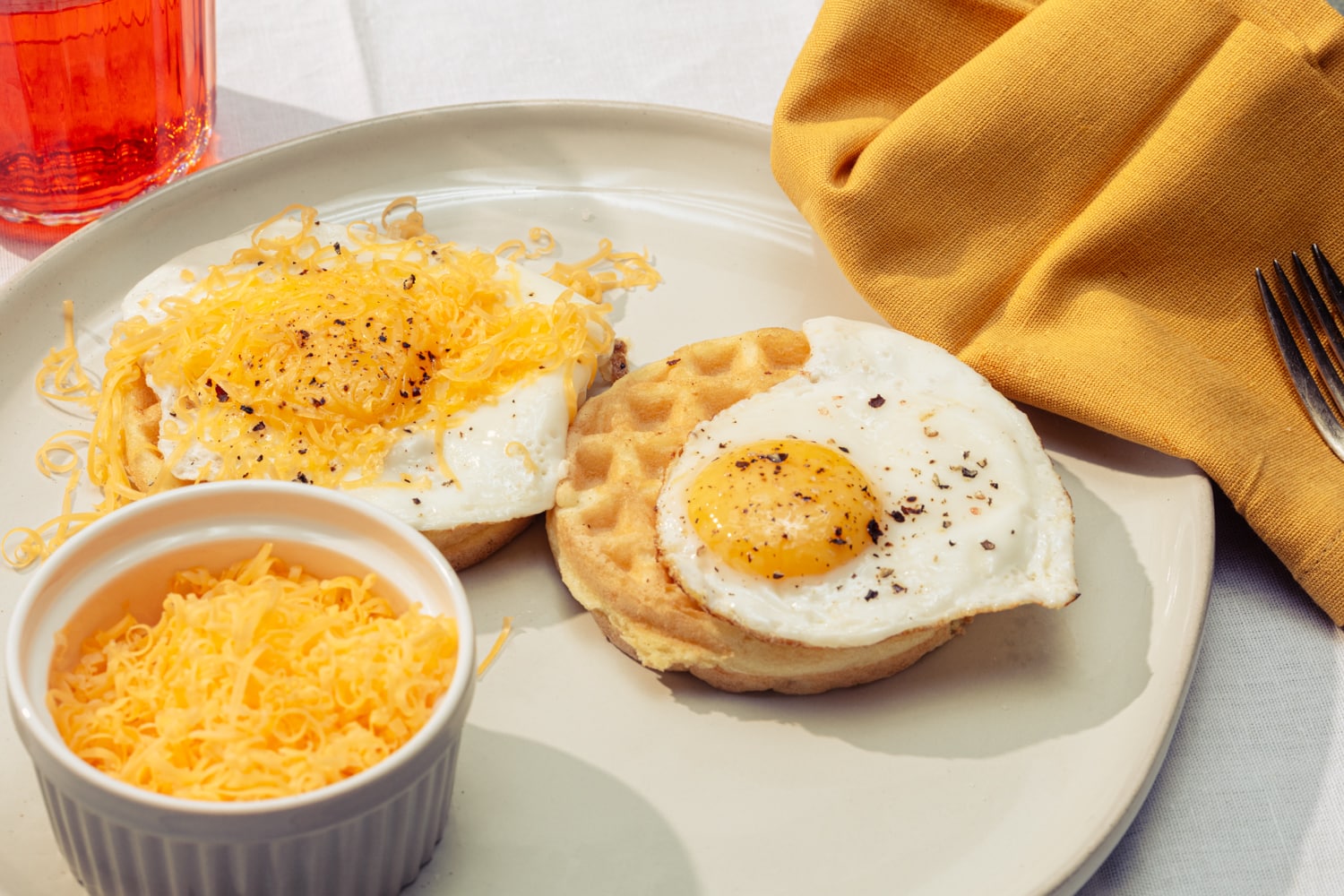 I have no idea who came up with chaffles first (if you do, leave a comment below) but we're huge fans. First of all, they're really easy to make and the most important thing is how versatile they are. You can eat them with savory flavors or if you have a sweet tooth, you can satisfy that craving as well.
I'm sure that a lot of you miss bread. It's so easy to eat a sandwich or a keto bagel with cream cheese, especially since preparing it doesn't require much cooking time and it's convenient.
As a fun fact – did you know that a regular sandwich bread slice has around 15g of net carbs? Same goes for the infamous wonder bread.
Our chaffles are low in net carbs and high in healthy fats. So get your mini waffle maker ready and let's make a keto bread chaffle recipe!
What are Chaffles?
A traditional chaffle is simply a waffle made out of cheese and eggs. However, we know that not everyone eats dairy and some of you are lactose intolerant so we came up with our own version of a chaffle that doesn't really need any cheese.
Chaffles are usually eaten instead of sandwich bread. If you loved wonder bread sandwiches before going low carb and keto, you'll definitely enjoy this keto wonder bread chaffle. I can't say they're ridiculously similar in texture, but they definitely do resemble sandwich bread.
Since they have no cheese, they are much softer than the regular keto cheese chaffles, hence why they're named wonder bread chaffles. They work great as a sandwich substitute and yes – if you're on the road, they're quite the bomb as well. Make "keto bread" sandwiches, wrap them up in foil and you're ready to go.
What Do I Need to Make a Wonder Bread Chaffle?
You only need a few simple ingredients to make this keto bread recipe. Read on to find out our tips on how to make a delicious white bread chaffle recipe.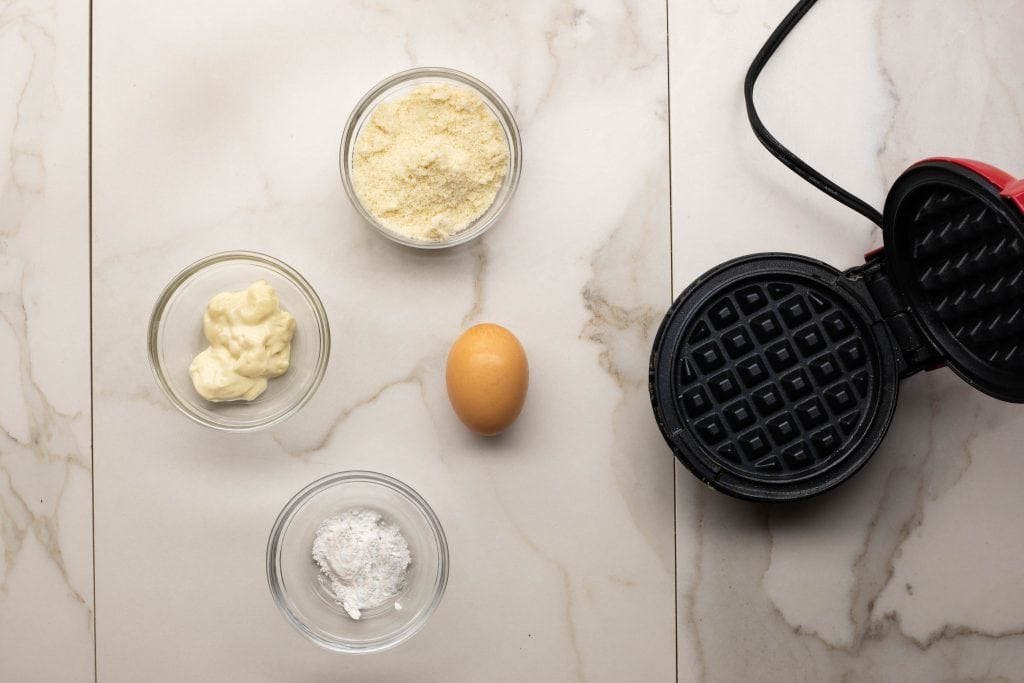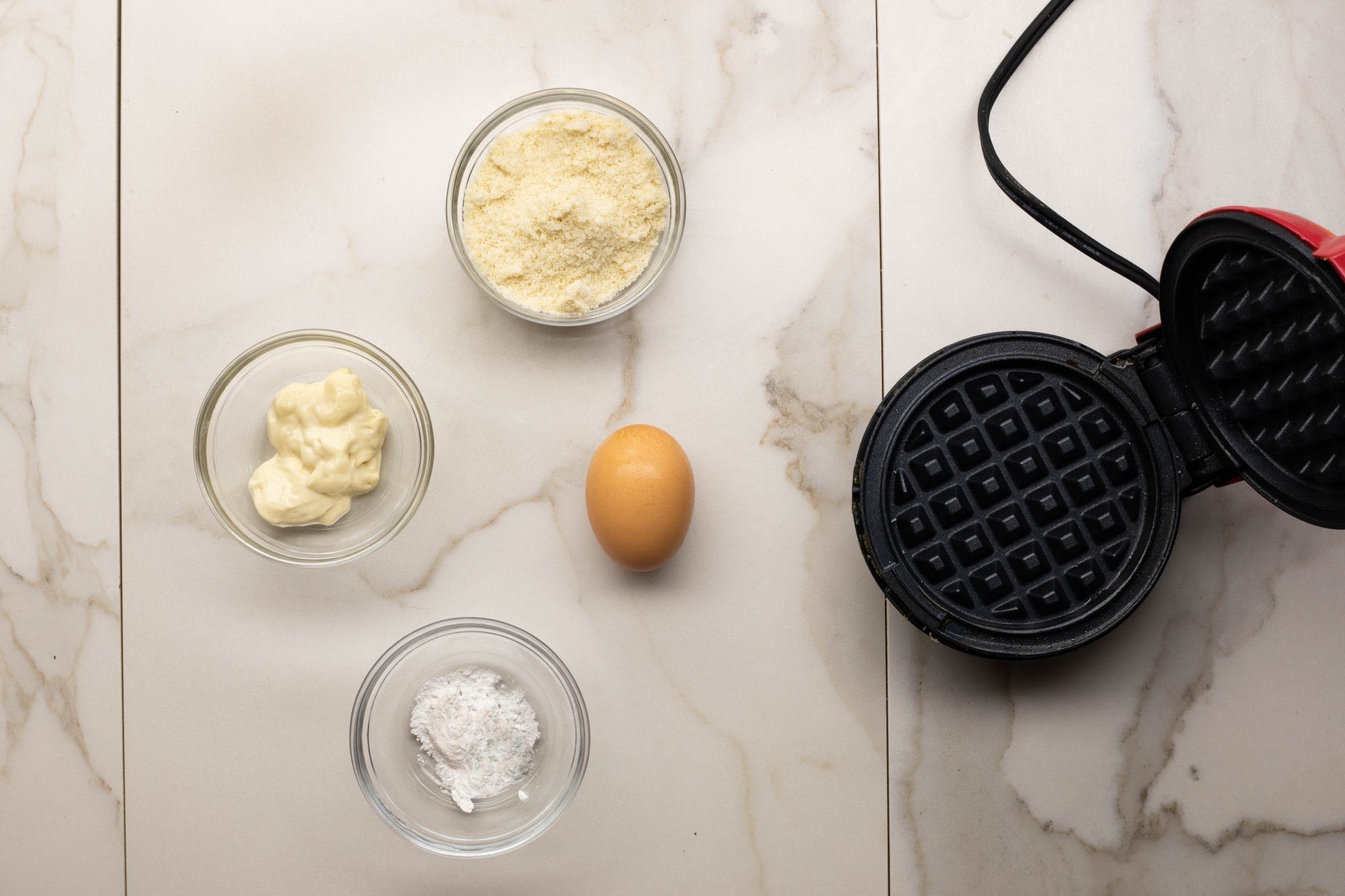 Ingredients
Almond flour – all the carbs in this recipe will come from almond flour, but that works out perfect when it comes to keto dieting because 1/4 cup (exactly what we need for this recipe) contains only 3g of net carbs! Also, remember – don't use coconut flour instead.
An egg – you'll need one whole egg for this recipe. There are several reasons why you should get free-range eggs, so that's our best pick for which kind to choose. A large-sized egg should be fine here.
Avocado oil mayonnaise – if you've never tried it, I highly encourage you to do so! It's a bit higher in fats and lower in carbs, but that isn't the best part of it. It's known to help in preventing heart disease and better nutrient absorption.
Baking powder – don't skip this ingredient. Baking powder helps chaffles brown a bit and rise, which gives that white bread, non-keto diet feel (while still being keto, of course).
Wonder Bread Chaffle – step by step
1. Combine ingredients
Take a small bowl and mix together avocado mayonnaise, one egg, add almond flour and baking powder. To customize it and make it more versatile, you can use any spices you want, such as garlic powder, Italian seasoning or simply salt and pepper.Make sure you mix it well until it's uniform in consistency. It should resemble a batter and shouldn't have any clumps.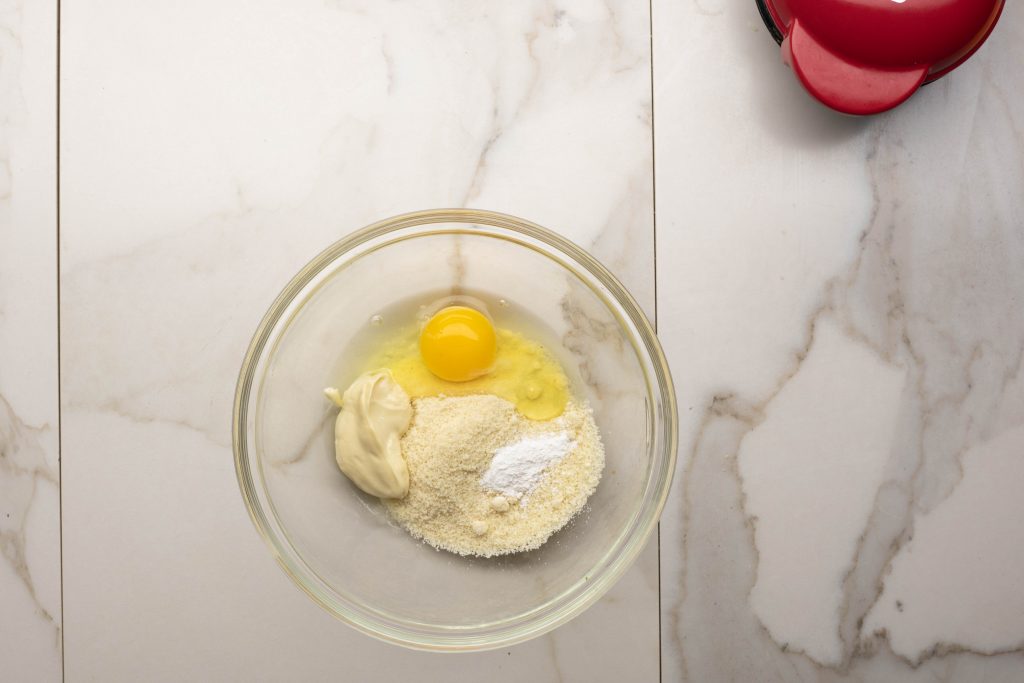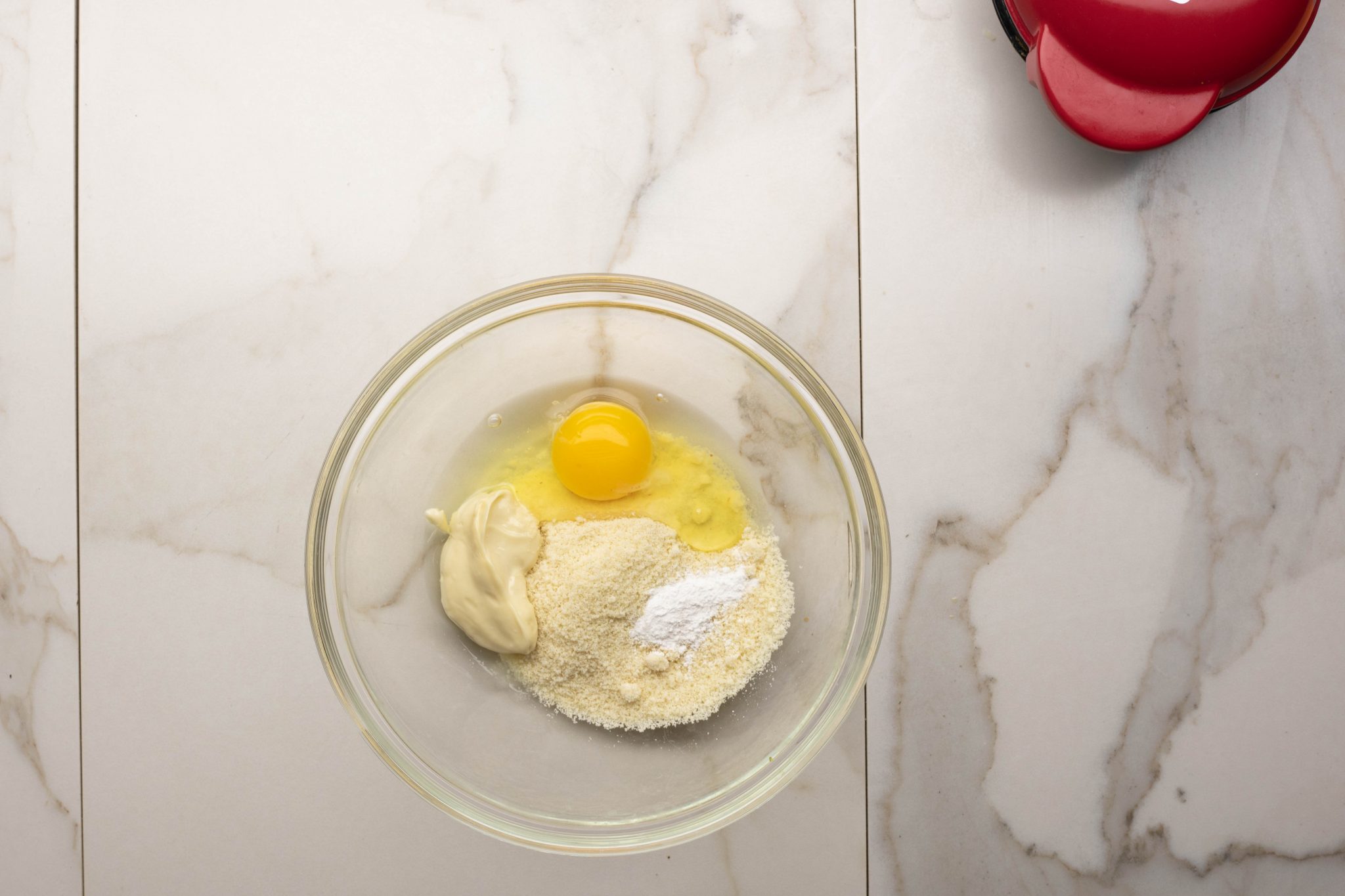 2. Prepare the waffle maker
Heat up your mini waffle maker and greasy it lightly. You can use cooking spray to do this or pour a very small amount of extra virgin olive oil onto paper towel and smear it across the waffle iron.
3. Cooking
Pour half the batter into your mini waffle maker and cook until it stops steaming. Depending on your particular waffle maker, this should take about 1-3 minutes. Remove the chaffle and repeat with the remaining half of the batter to make a second waffle.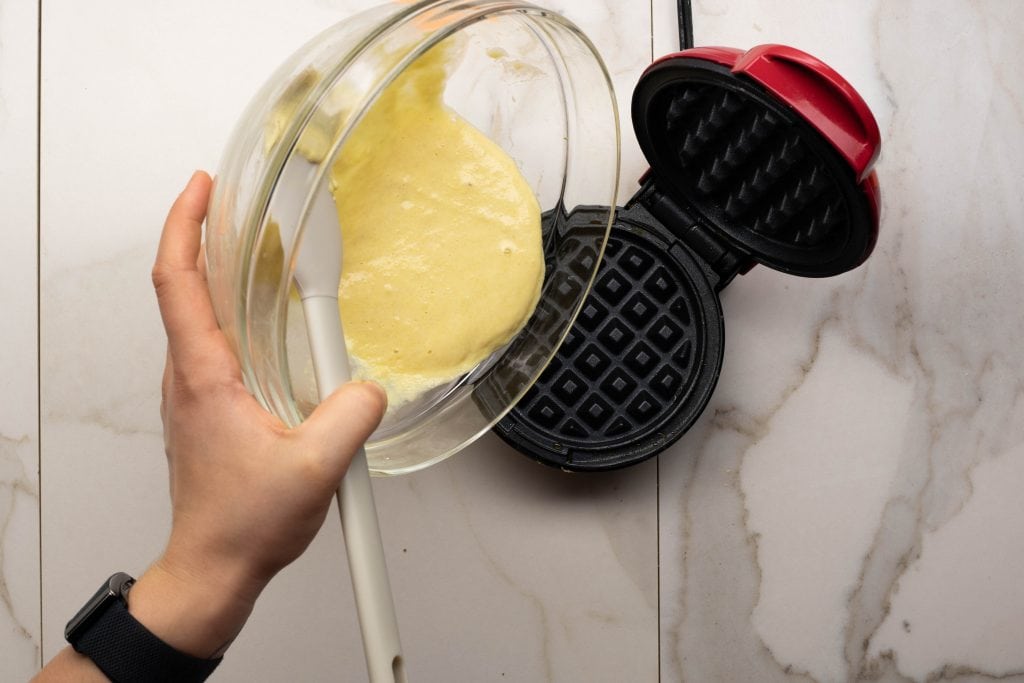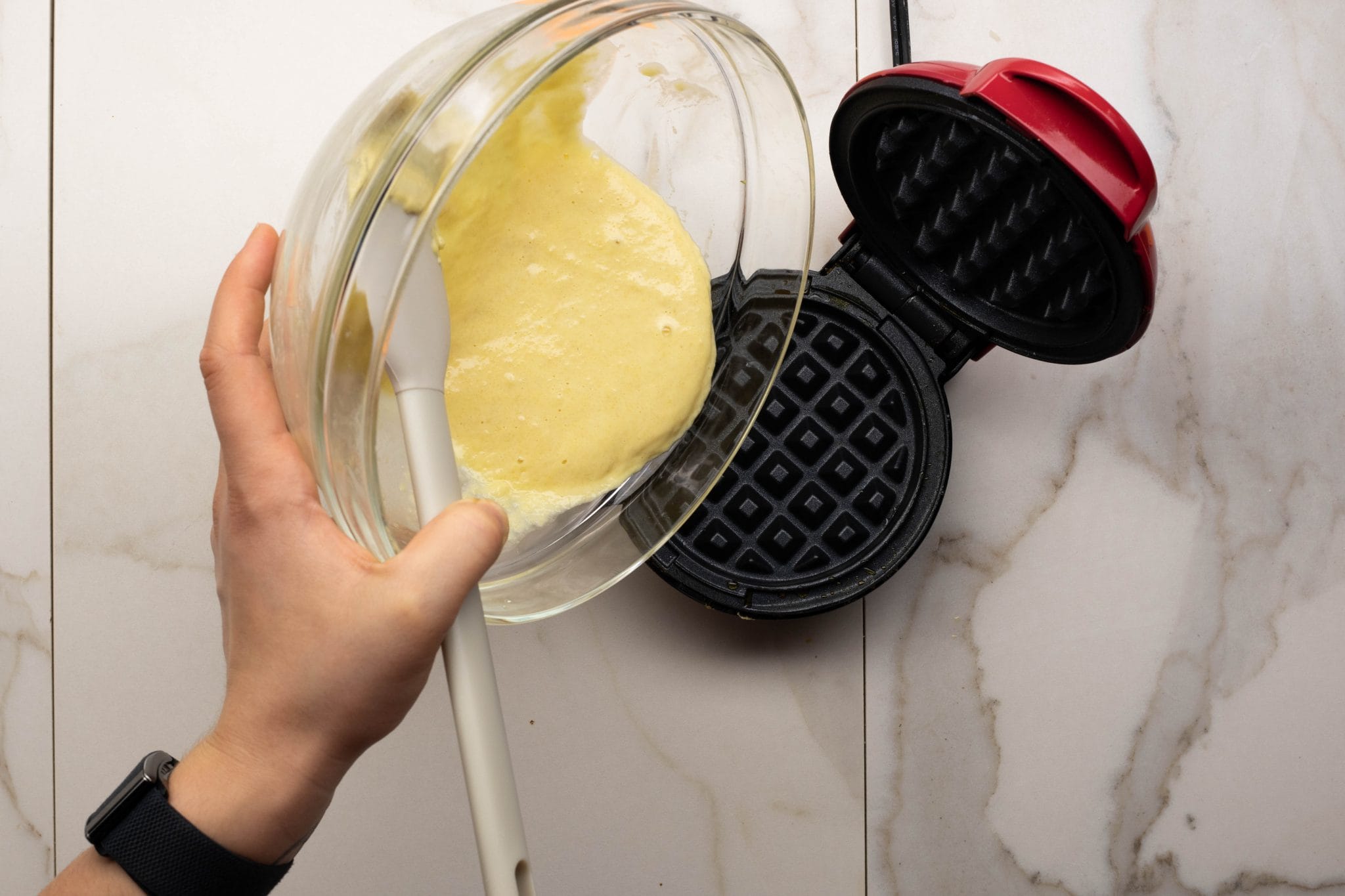 4. Assembling the chaffle
Now that you have two chaffles you can customize it into any way you want to. Use it as a substitute for white bread, hamburger bun or even pizza crust.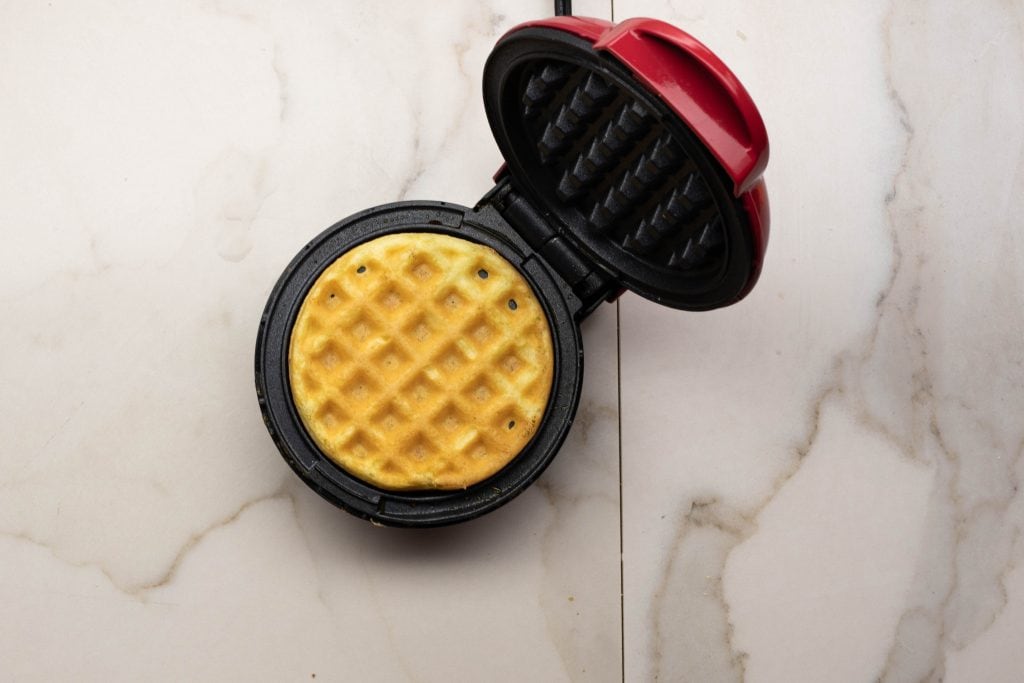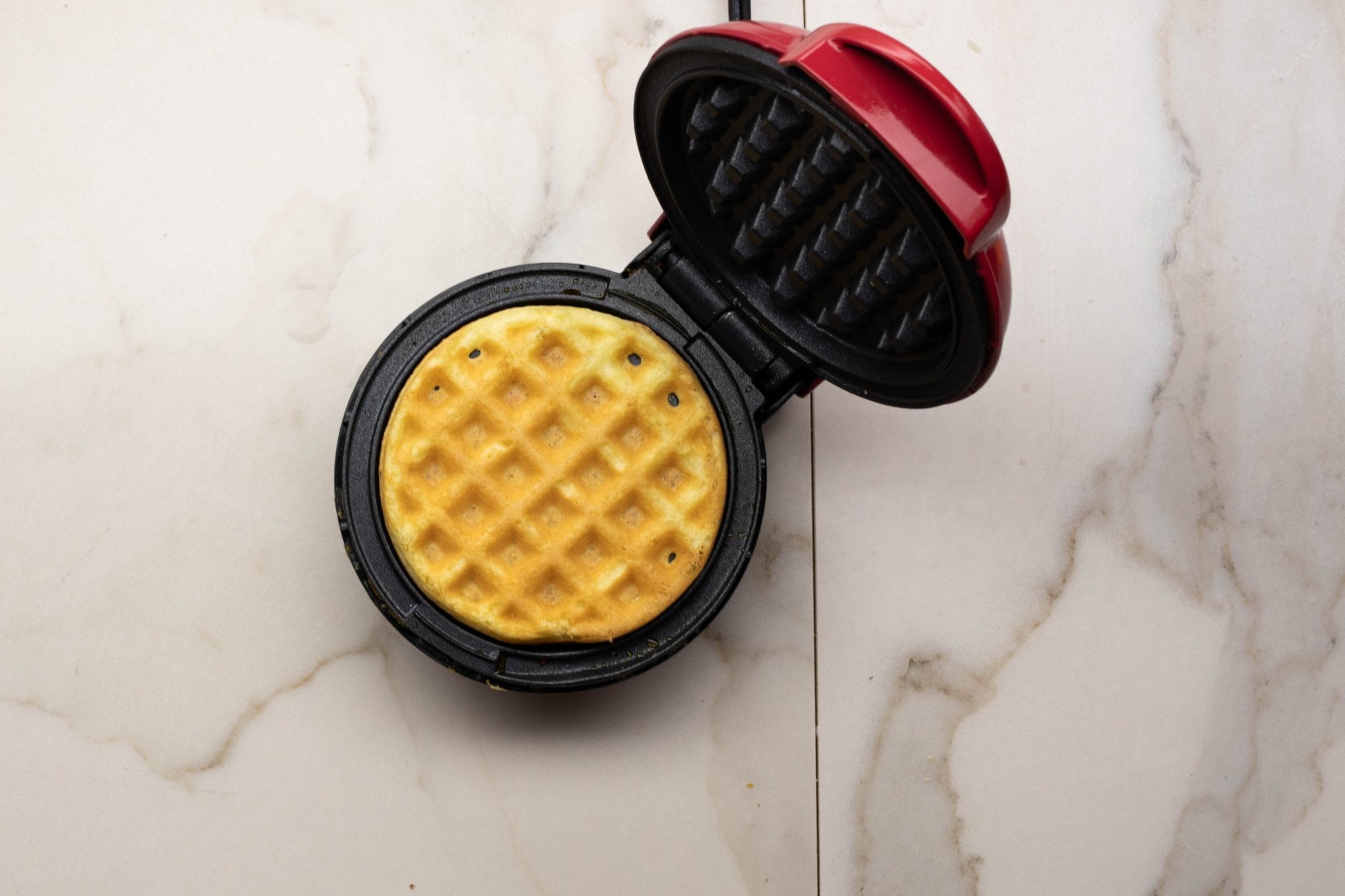 Keto Sandwich Bread Ideas
Possibilities for keto chaffle recipes are honestly limitless. Not only can you incorporate different spices into the batter to get any chaffle recipe you like – you can also top it with so many foods we can't even count them all. Here are some of our favorite sweet and savory ways to eat a white bread keto chaffle:
Savory Keto Waffle Ideas
If you miss white bread or sandwich bread in general, a good chaffle recipe will definitely hit the spot. Whether you eat it with ham and cheese or change it up a bit with Philly cheesesteak, even the pickiest eater can come up with a combination that will suit them.
BLT Keto Chaffles
Are there any bacon, lettuce and tomato fans in the house? Whip out your mini waffle maker, make a keto wonder bread chaffle and spread some mayo on.
Pizza Keto Chaffles
In this option you're not necessarily using this white bread keto chaffle as sandwich bread. Instead, grab a chaffle and top it with low carb marinara sauce, cheese and pepperoni. You can use any toppings you usually like on your pizza and then broil it for a minute or two until the cheese is melted.
Bacon, Egg & Cheese Keto Chaffles
I'm a breakfast fan in general, so if there is one thing I do miss on keto from time to time are breakfast sandwiches. Whenever I make a keto wonder bread chaffle I usually eat it with some bacon, eggs and cheddar cheese.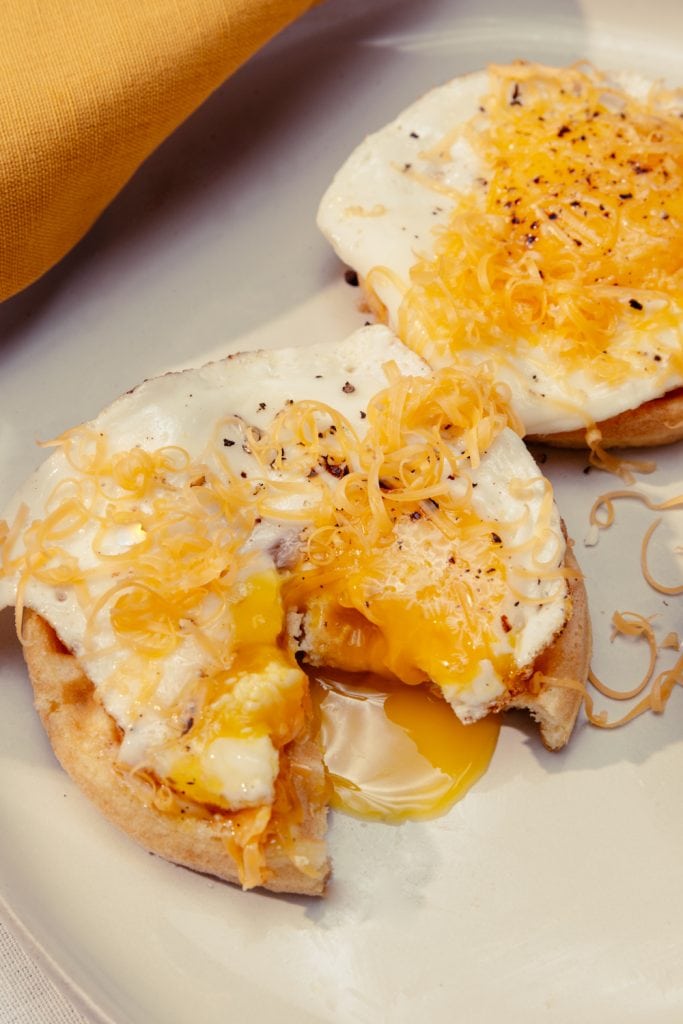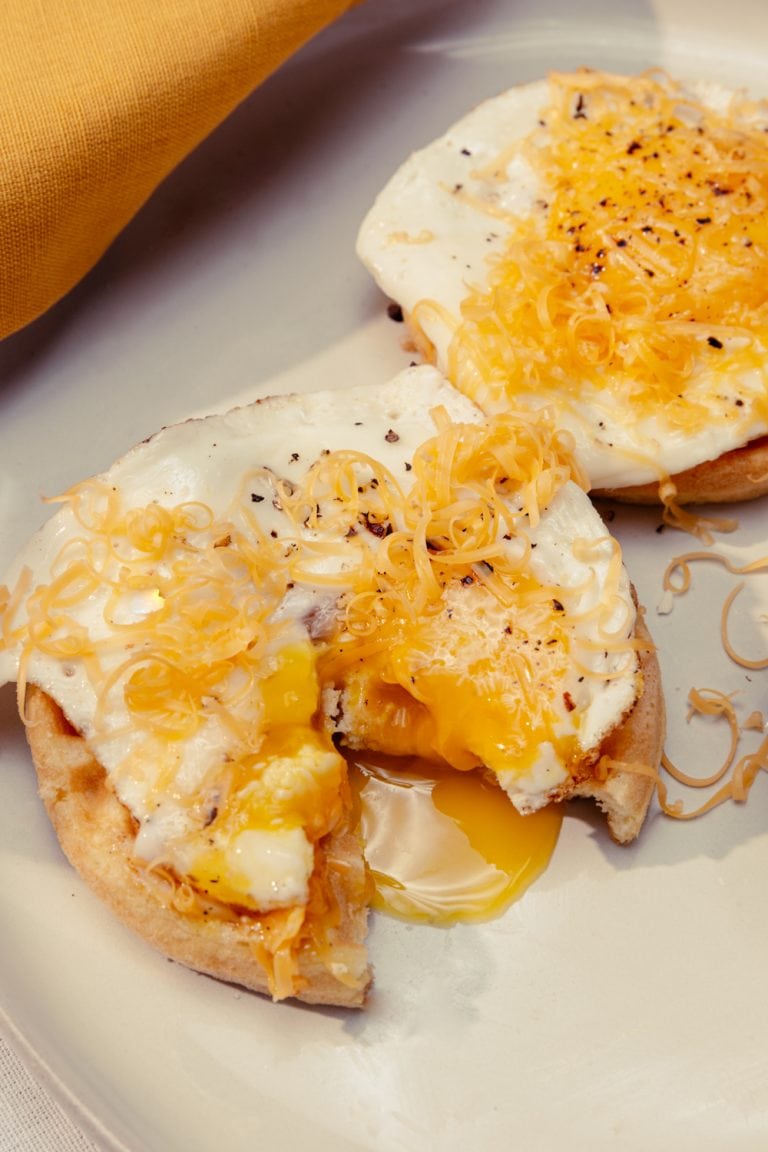 Everything Bagel Keto Chaffles
Yes, I'll admit it, I'm one of those people who put Everything But The Bagel seasoning on everything. Honestly it's no surprise I'd put it on a keto chaffle recipe as well and eat it with cream cheese. Simple, yet delicious.
Sweet Keto Waffle Ideas
Are dessert chaffles even a thing? Absolutely! If the idea of eating something sweet with traditional chaffles (made out of eggs and cheese) is just not for you, then these wonder bread chaffles will be your thing for sure.
Peanut Butter & Low Carb Jelly Chaffles
Whip out your two waffles and eat it together with a spoon or two of peanut butter and low carb, keto jelly. How can you make jelly? Simply boil down low carb berries and add bloomed gellatin.
Whipped Cream and Strawberries Keto Chaffles
You can always make this white bread keto chaffle recipe and treat it like a waffle or a french toast. Put some strawberries over it and homemade, sugar free whipped cream.
Pancake Style Keto Chaffles
Smother with sugar free syrup. Don't go too crazy of course, but a little bit never hurt anyone.
Commonly Asked Questions
I gathered up a few questions I've seen on different keto community forums about making keto chaffle recipes below. If you have more questions than these, you can always leave a comment below and we'll gladly answer them.
Can I use coconut flour instead of almond flour?
You should never substitute coconut flour for almond flour in any recipe. This is because coconut flour absorbs moisture like crazy and if you use it in place of almond flour it will come out dry and crumbly. If you want to avoid using almond flour and don't mind a bit of dairy in the form of cheddar, check out our Traditional Keto Chaffle Recipe.
Plus, while I like cooking and baking with coconut flour, I think the coconut taste would overpower these by a lot so I stuck with almond flour instead.
I don't have a mini waffle maker. What do I do?
The whole idea of a chaffle came with the Dash Mini Waffle Maker. You can literally get them anywhere at this point, from Target to Amazon and even at Williams Sonoma. It costs anywhere between $10-$12 depending on where you purchase it and honestly, it's money well spent.
If you don't have the Dash Mini Waffle Maker, you can always make this recipe using a regular waffle maker. Most of them have four compartments, so we'd recommend you double, triple or even quadruple this recipe to adjust it to your own waffle maker.
The point is, you can make a bread keto chaffle recipe in any waffle maker, you might have to exercise a bit more with making it.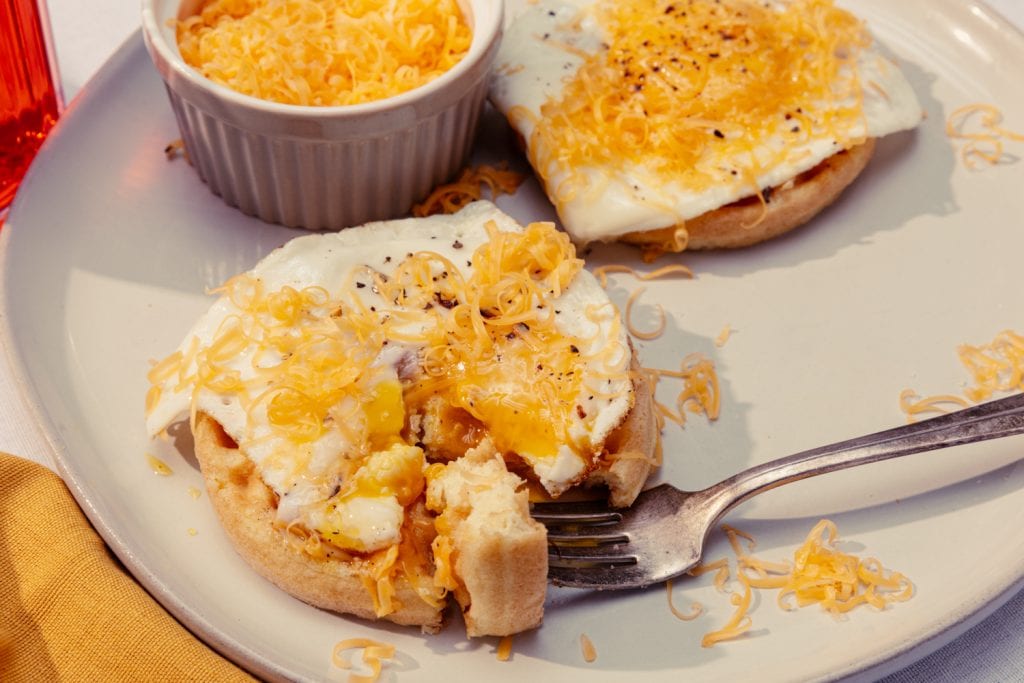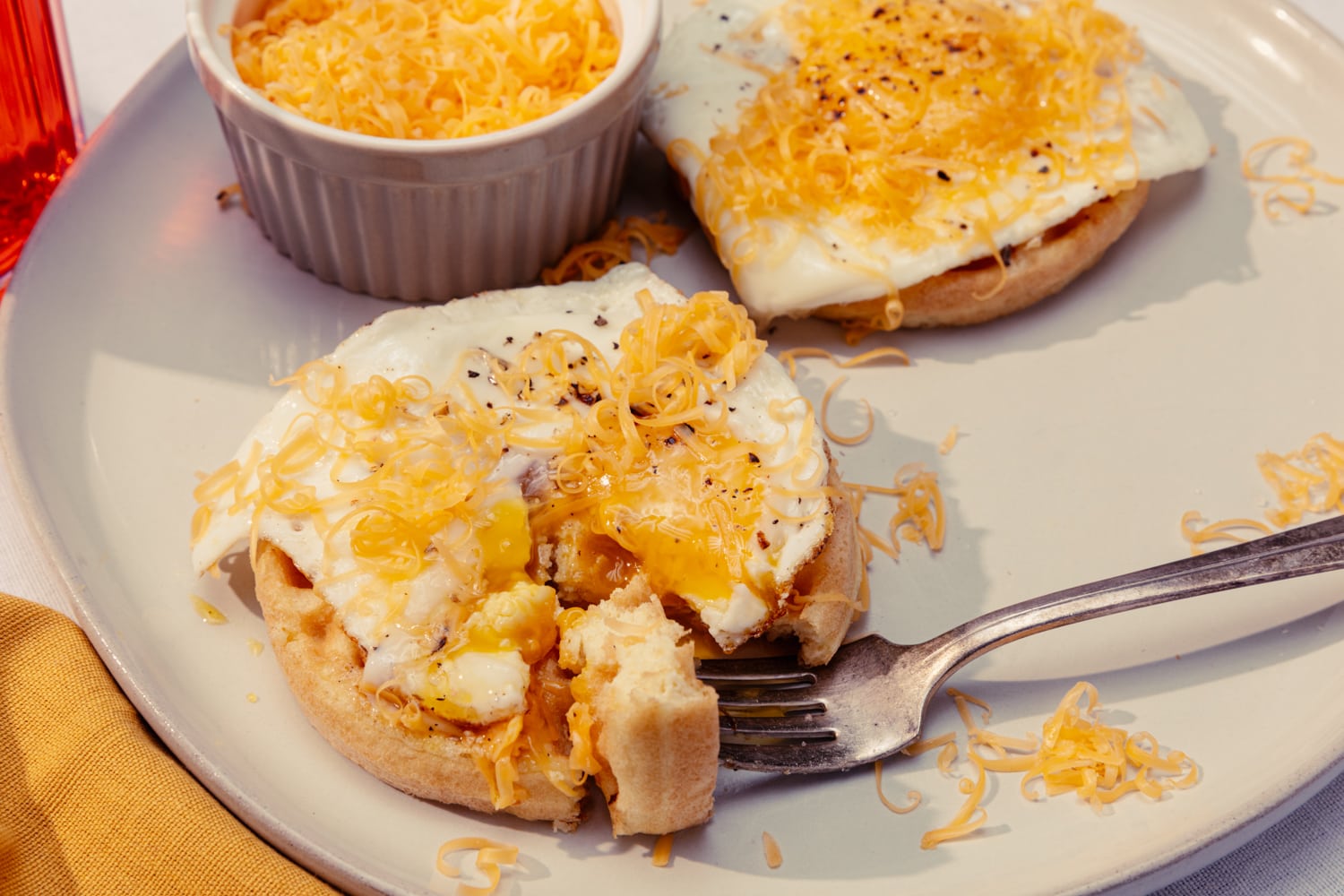 Do chaffles taste like eggs?
I wouldn't say these have an eggy taste, but if you're very particular with that you can use different seasonings. Depending on what you want to eat your keto wonder bread chaffle with, you can season the batter with garlic powder, onion powder, paprika, Italian seasoning or salt and pepper.
If you want it to be on the sweeter side, you can always add a pinch of cinnamon, nutmeg or even a drop or two of vanilla extract to the batter.
You may also like our list of the best dash waffle maker recipes!
Can I store or reheat chaffles?
Fridge: you can store them in the fridge for up to 5 days. Don't put any ingredients on top, just leave them as they are and use whenever you are craving white bread.
Freezer: stack chaffles up and put parchment paper in between so they don't stick to one another. Ideally you'd want to put these in a resealable freezer bag or in an airtight container.
Reheating: you can reheat a white bread keto chaffle whenever you want to in a regular oven until crispy or in a toaster oven.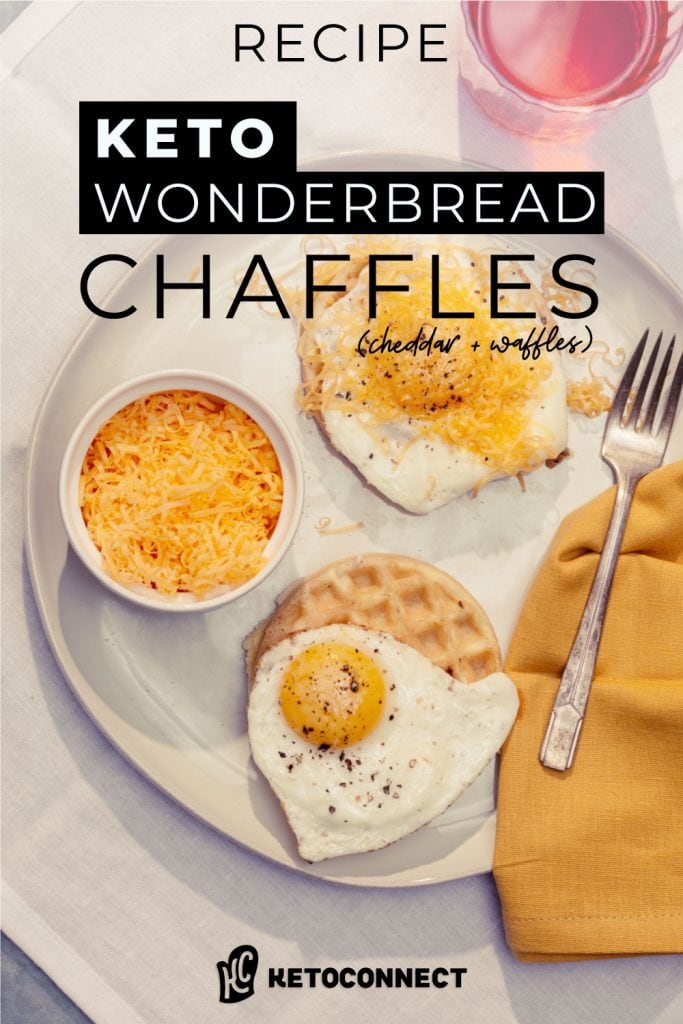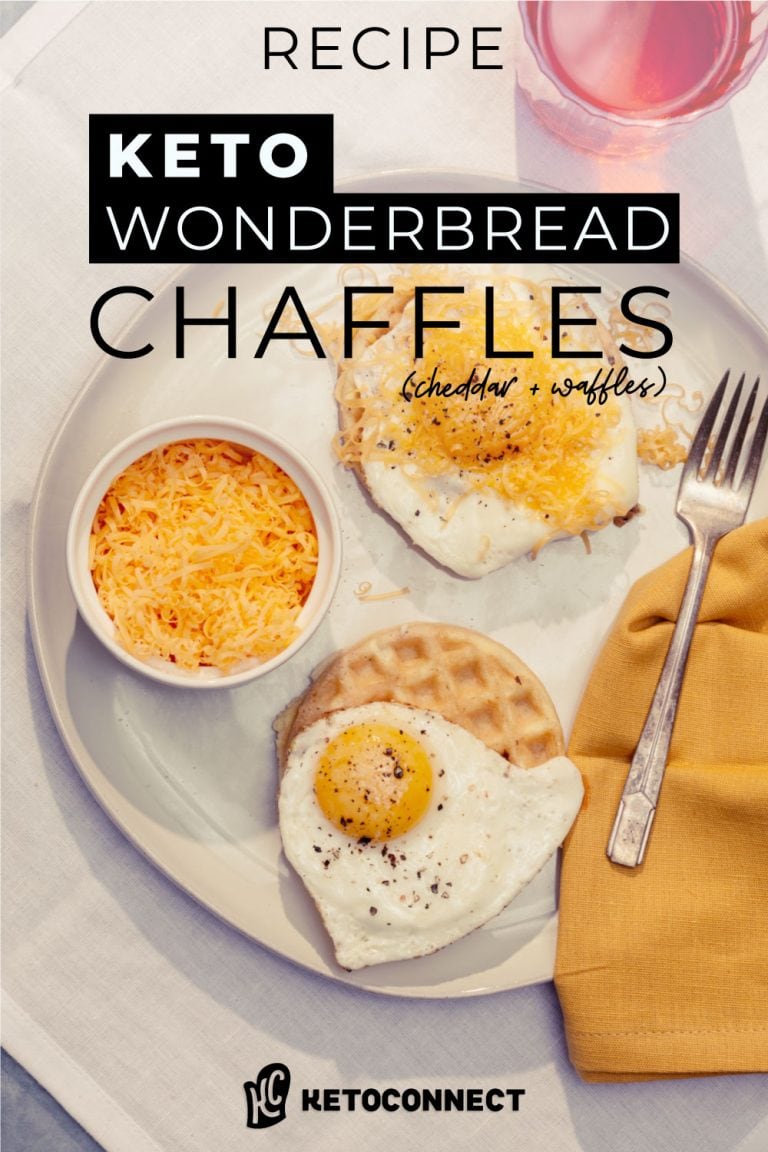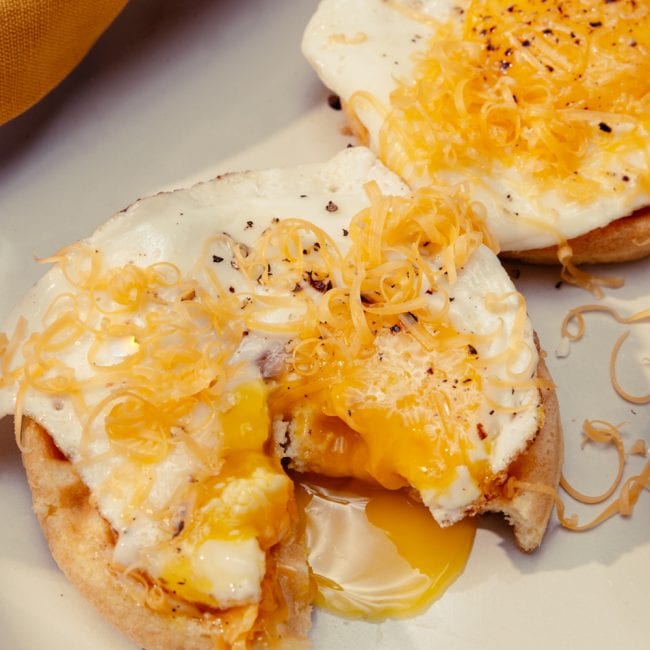 Wonder Bread Chaffle Recipe
These delicious chaffles are easy to make and low carb! So get your mini waffle maker ready and let's make a keto bread chaffle recipe!
Total Time 11 minutes
Servings 2 servings
Calories per serving 179kcal
Prep Time: 5 minutes
Cook Time: 6 minutes
What You Need:
Mixing Bowl

Mini waffle maker
Instructions:
In a small bowl combine the mayo, egg, almond flour, and baking powder.

Heat a mini waffle maker and lightly grease it.

Pour half of the batter into the waffle maker and cook until the iron stops steaming 1-3 minutes.

Remove the chaffle and repeat with the remaining batter.
Notes
To customize it and make it more versatile, you can use any spices you want, such as garlic powder, Italian seasoning, or simply salt and pepper.
Nutrition Facts
Wonder Bread Chaffle Recipe
Amount Per Serving
Calories 179 Calories from Fat 144
% Daily Value*
Fat 16g25%
Saturated Fat 2g10%
Trans Fat 1g
Polyunsaturated Fat 1g
Monounsaturated Fat 1g
Cholesterol 82mg27%
Sodium 92mg4%
Potassium 131mg4%
Carbohydrates 4g1%
Fiber 2g8%
Sugar 1g1%
Protein 6g12%
Vitamin A 119IU2%
Calcium 85mg9%
Iron 1mg6%
* Percent Daily Values are based on a 2000 calorie diet.
Written By