We get asked all the time what the secret to our delicious and thick keto hot chocolate is. Well, I'm here to tell you what it is and exactly how you can make it at home tonight! Whether you are dairy free or not, this keto hot chocolate using canned coconut milk is going to blow your taste buds away.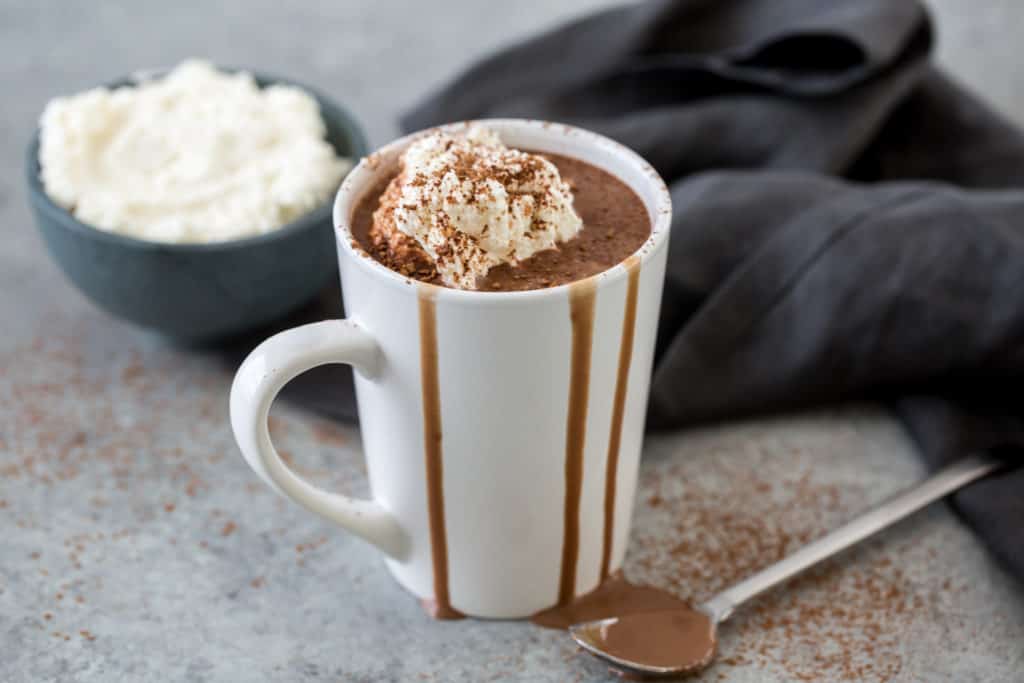 Easy Keto Desserts
We all have those nights where we want a dessert so bad, but we don't want to put in the work to bake up a batch of cookies or brownies. To be honest, those are most of our nights.
If you decide you have the time to bake something I highly recommend you make 2-3 batches at a time and freeze them so you always have something to turn to. The majority of our desserts freeze well and taste delicious right out of the freezer, especially our chewy chocolate chip cookies!
FREE PRINTABLE: Keto Food List
Join 150,000 others to get a FREE keto food list and new recipes every week!
If, on the other hand, your freezer stash is wiped out, but you need something sweet you can quickly whip up a mug cake or protein waffles. You can thank us later!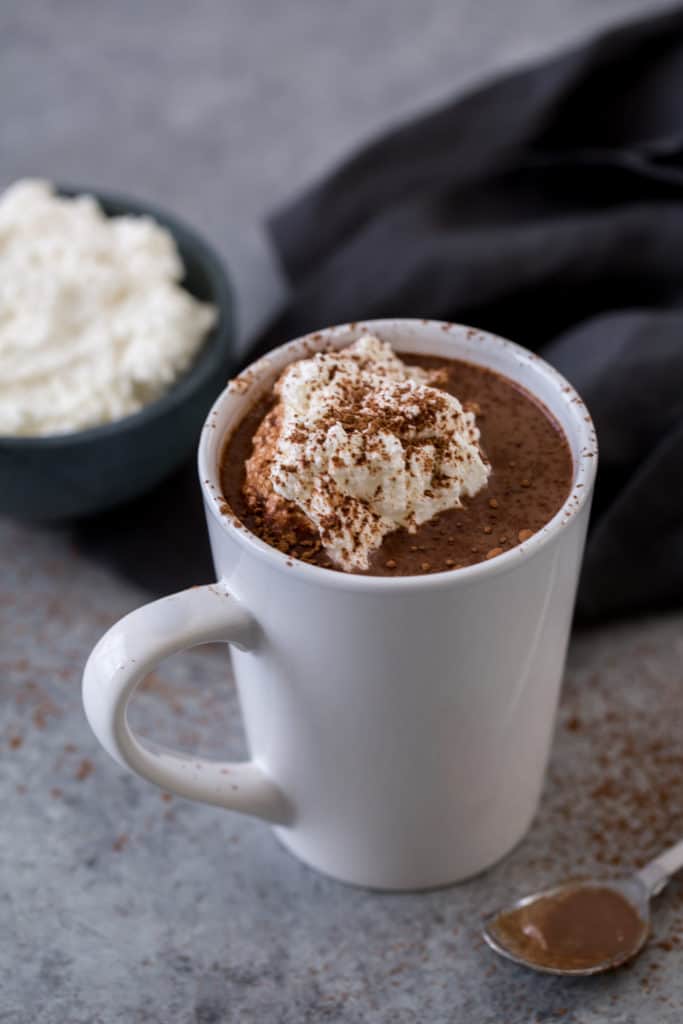 What Hot Drinks Can You Have On Keto?
People often find a keto or low carb diet to feel restrictive, but truth be told there are so many replacements available these days that you won't feel like you're missing out!
Something you may be unfamiliar with when starting out, but will grow to love is bullet proof coffee. Our tried and true recipe will quickly make you a convert and leave you satisfied all morning long!
Additionally, if you love this hot chocolate recipe, but want to change things up you can make our white hot chocolate and rediscover your love for white chocolate while staying low carb!
Tips And Tricks
Dairy: We've already given you the biggest trick for making this dairy free using canned coconut milk, however, if you don't have any on hand and love your dairy (we get it!) then you can swap in some heavy cream and still yield the same thick and delicious drink.
Sweeteners: While we like to use liquid stevia concentrate in this recipe any other sweetener you have on hand. You can use our sweetener conversion chart to quickly determine how much and which one to use to perfectly sweeten your keto hot chocolate!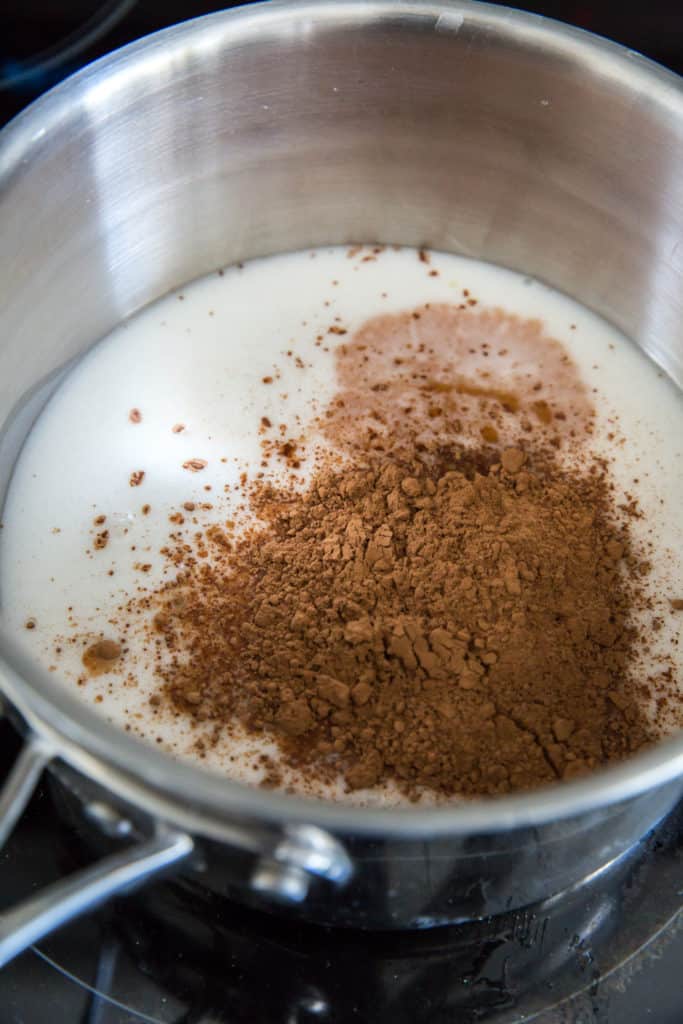 Add-ins: anything that tastes like chocolate can be added to this hot drink. If you don't have chocolate bar on hand you can just increase the amount of cocoa powder, swap in some lilys chocolate chips or add some of my personal favorite, chocolate MCT powder or chocolate collagen from Perfect Keto!
Dairy Free Keto Hot Chocolate
This recipe is coming in hot (pun intended) and will leave your sweet tooth satisfied. It's a great way to up your fat on the day and top off the night when you're not feeling up to a bake sesh in the kitchen. If hot chocolate was never your thing we guarantee this keto version will be!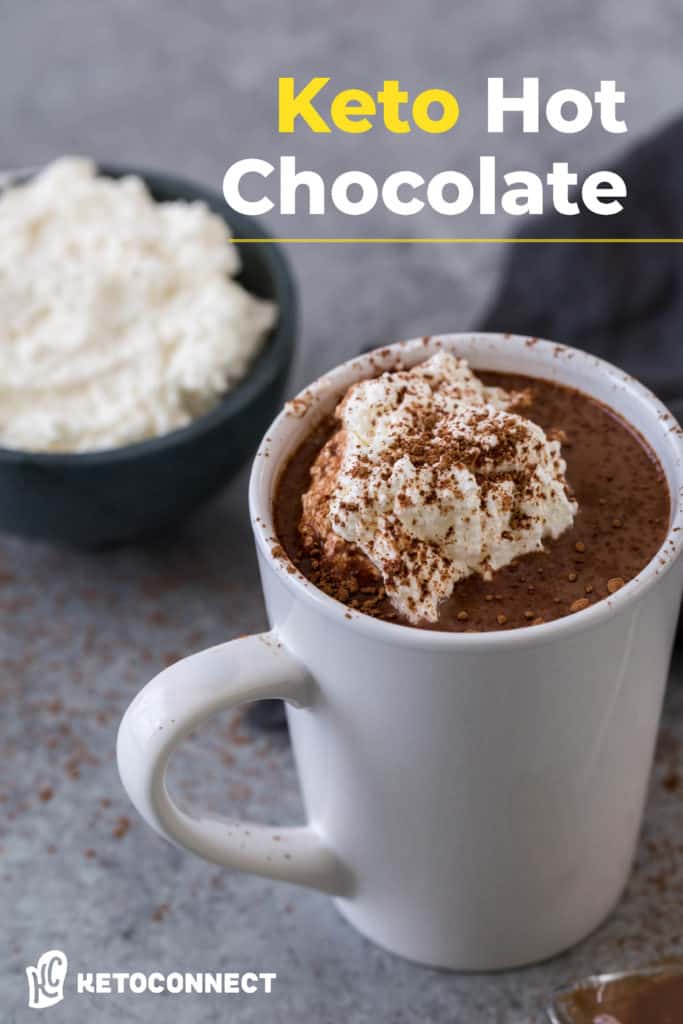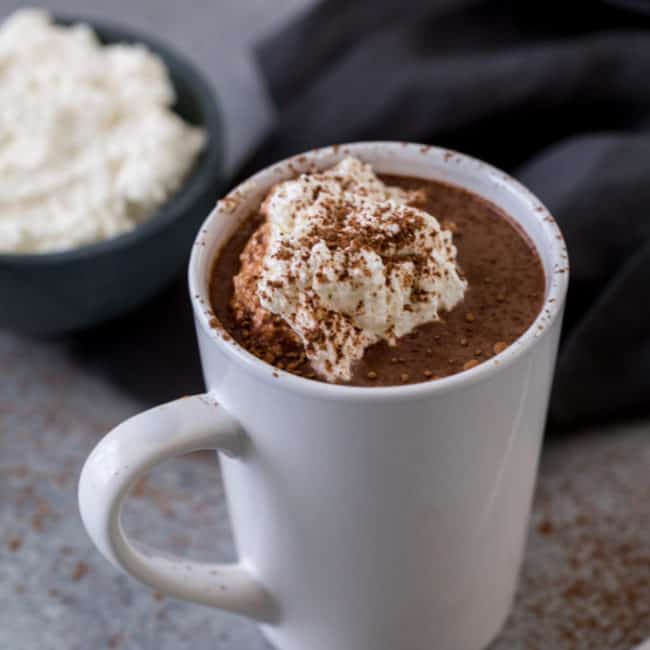 Keto Hot Chocolate | Dairy Free!
Our Keto Hot Chocolate combines dark chocolate squares and canned coconut milk for a dairy free twist on a classic thick hot chocolate recipe!
Total Time 10 minutes
Servings 3 servings
Calories per serving 279kcal
Instructions:
Add coconut milk, cocoa powder, dark chocolate, stevia, vanilla extract and salt to a small saucepan over low heat.

Whisk to combine until everything is completely dissolved.

Bring to a simmer and add nut milk to increase volume, if desired.

Remove from heat and pour into two mugs. Serve immediately.
Notes
Net Carbs: 2g
Yields: 3 servings
Nutrition Facts
Keto Hot Chocolate | Dairy Free!
Amount Per Serving
Calories 279 Calories from Fat 243
% Daily Value*
Fat 27g42%
Carbohydrates 6g2%
Fiber 4g16%
Protein 1g2%
* Percent Daily Values are based on a 2000 calorie diet.