If you want pizza NOW and don't have time to make a low-carb crust, then you're in luck. Ditch the crust and make a pizza dip!
One of my fondest memories is standing in my best friends kitchen devouring Easy Pizza Dip that her mom made for us. There would always be two fresh baguettes sliced up for scooping and shoveling dip into our mouths. It wasn't the healthiest of foods, but back then nutrition wasn't an issue for our parents. We ate what we wanted and then went outside and ran around to work it off!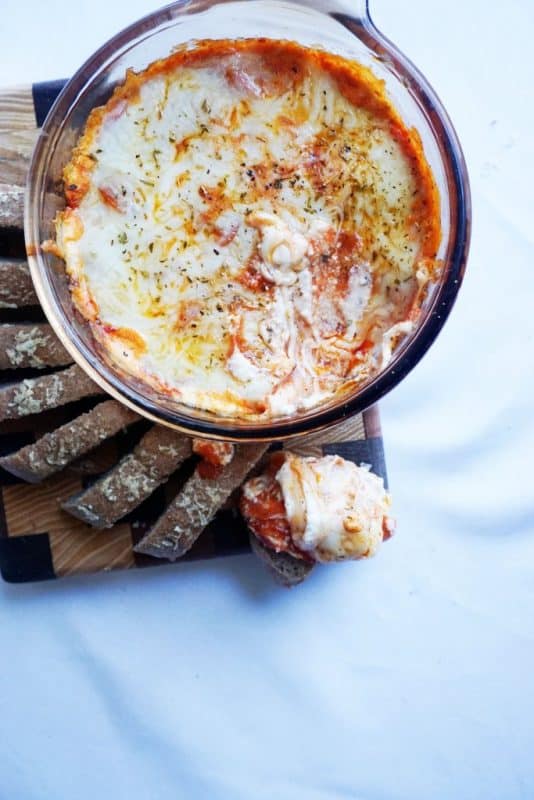 At the time, my best friend was a vegetarian so she would work around the pepperoni and still manage to get all the other goodness. So, for all of you vegetarian dip lovers out there, this can be made with or without the meat portion or made with and eaten around!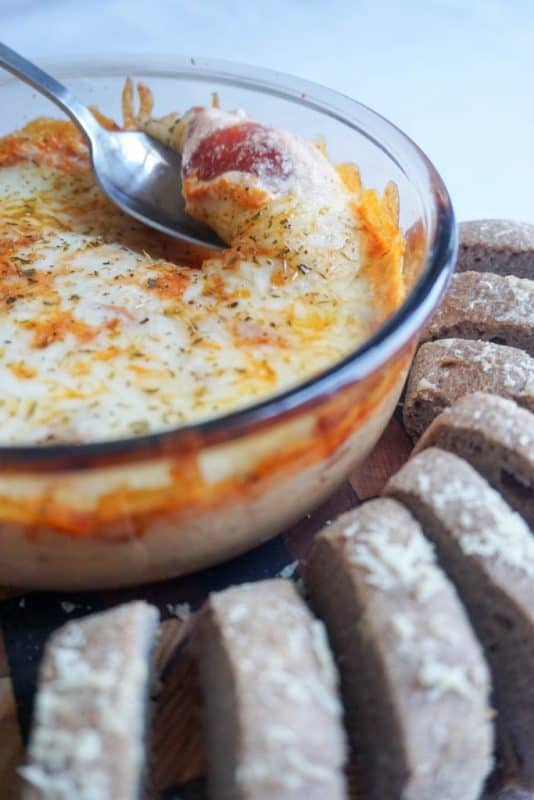 What Makes This Easy Pizza Dip To Die For?
What makes any dip great is the layers, the combination of flavors and each bite that hits the spot every time! This dip is no different. It requires minimal work, but is guaranteed to impress even the finest of palates. The pepperoni pizza dip contains the 5 ultimate ingredients:
Cream Cheese
Sour Cream
Pizza/Tomato Sauce
Pepperoni
Mozzarella Cheese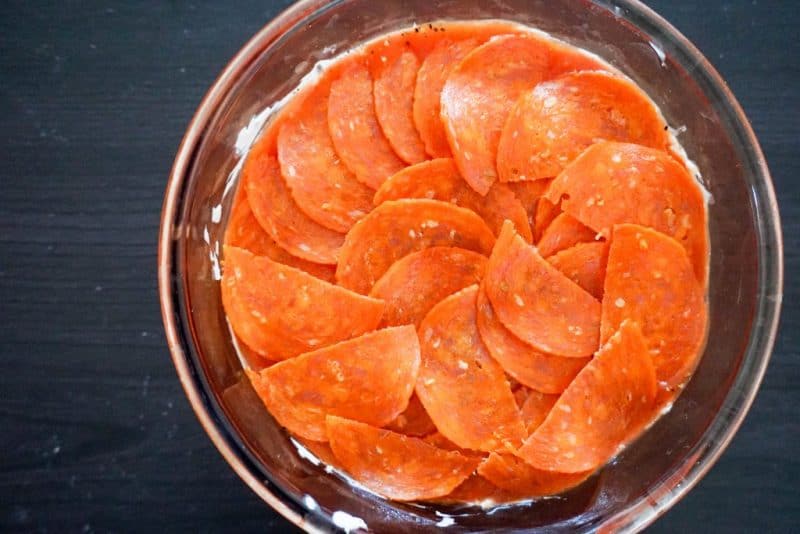 What Do I Dip?
That's a good question, and we know the options can be somewhat limited on a keto diet. We made our low carb dinner rolls recipe into a baguette shape. We brushed it with some olive oil and sprinkled with parmesan cheese. Here's some other ideas though:
Substitutions
For this recipe we used 1/3 less fat cream cheese due to its general lower carb count. We also used store brand tomato sauce we had in the cupboard. If you are looking for a higher fat count and lower carb count you can opt for the full fat cream cheese and try Rao's Homemade Tomato Sauce, which I have linked for you below in the ingredients. We just discovered Rao's in Whole Foods, but were dettered from purchasing it due to the high cost.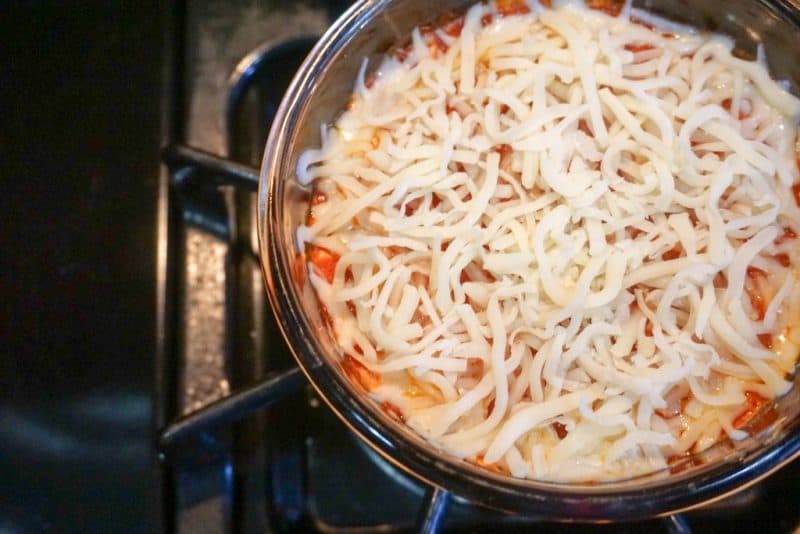 When I used to eat this in my best friends kitchen we always made it with onions instead of onion powder. I opted to leave those out of this recipe due to their carb count. However, if you're looking for a little crunch in your bite onions are a great option! The great thing about this dip is one you have the cream cheese, sour cream base the possibilities are endless. I can guarantee this dip will be show stopper at your next party!

Search "Ketoconnect – Easy Pizza Dip" On MyFitnessPal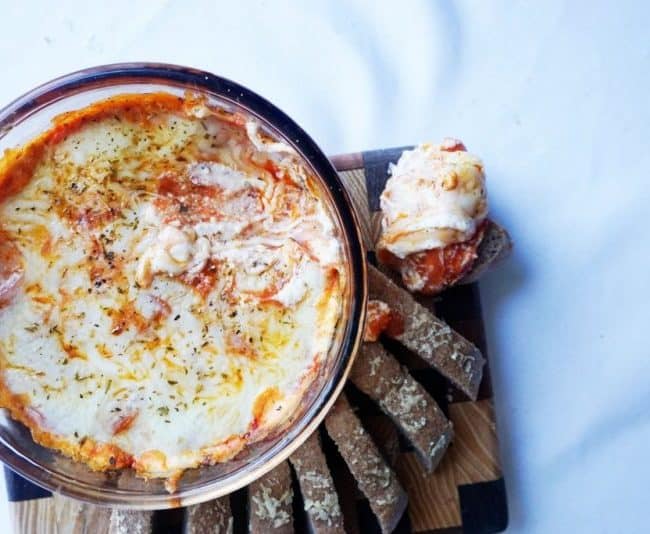 Easy Pizza Dip
Whip up this savory and delicious easy pizza dip for a simple night in or for your next party!
Total Time 30 minutes
Servings 8 servings
Calories per serving 162kcal
Prep Time: 5 minutes
Cook Time: 25 minutes
Instructions:
Preheat oven to 350 degrees.

Combine first six ingredients in a bowl and spread onto the bottom of a 9 inch baking pan.

Top with pizza sauce and season with salt and pepper.

Layer pepperoni on top of sauce whole or chopped up in pieces. Both work great!

Bake for 15 minutes.

Pull out of the oven and layer on the mozzarella cheese and bake for another 10 minutes or until cheese is fully melted.

Serve warm and enjoy!
Nutrition Facts
Easy Pizza Dip
Amount Per Serving
Calories 162 Calories from Fat 126
% Daily Value*
Fat 14g22%
Carbohydrates 4g1%
Fiber 0.25g1%
Protein 6g12%
* Percent Daily Values are based on a 2000 calorie diet.