Would you rather have chocolate or avocado? Wait, why have just one when you can have both with our Chocolate Avocado Pudding recipe. After all, two is better than one! You'll not only be indulging in a chocolatey pudding, but you'll be getting in your fats from the avocado. Could there be a more perfect dessert?!
Avocado Dessert: Two Ingredients
If you're a member of our keto family, then on any given day I can guarantee you have these two ingredients in your house: coco powder and avocado. And, in that case you can make this delicious chocolate avocado pudding! Just combine with a hand mixer or go the old fashion route with a fork and dessert is served! If you like it sweet add in some stevia.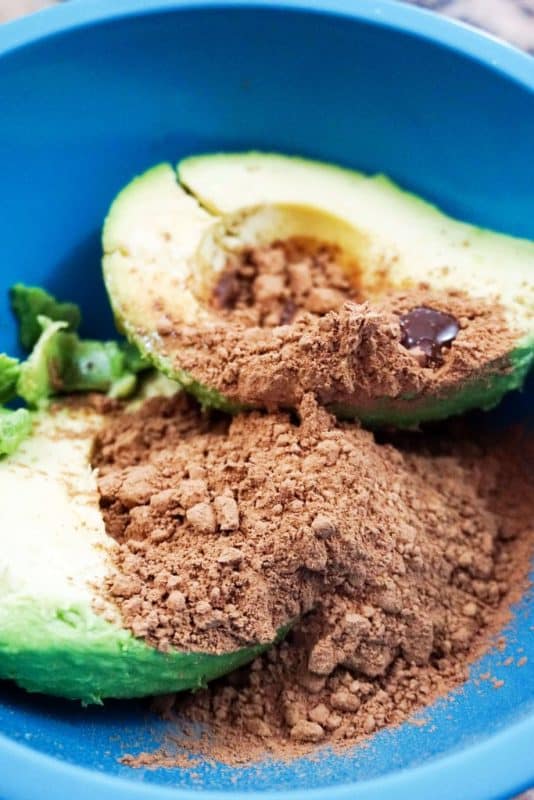 Easy Avocado Pudding
Most of the time Matt and I write the recipes we've either created or like the most. This chocolate avocado pudding is one of Matt's creations, but I'm writing the post. Why, you ask? Well, right off the bat Matt told me I wasn't going to like this recipe, and normally, it's not something I would ever want to eat, but guys, this recipe is a winner. I'm pleasantly surprised at how well the chocolate and avocado complement each other! It's like the perfect harmony.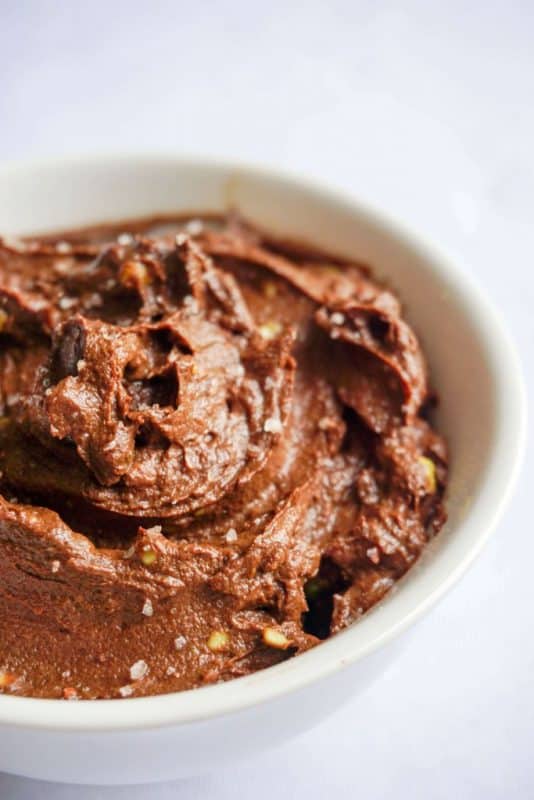 With how easy and fatty this recipe is there's no way you can read this post and not walk straight into your kitchen to make it. Trust us, you'll be in keto pudding heaven and have a new dessert to add to the books. Good bye mug cakes! Well, maybe not good bye, but rather move over mug cakes!
Search "KetoConnect – Chocolate Avocado Pudding" on MyFitnessPal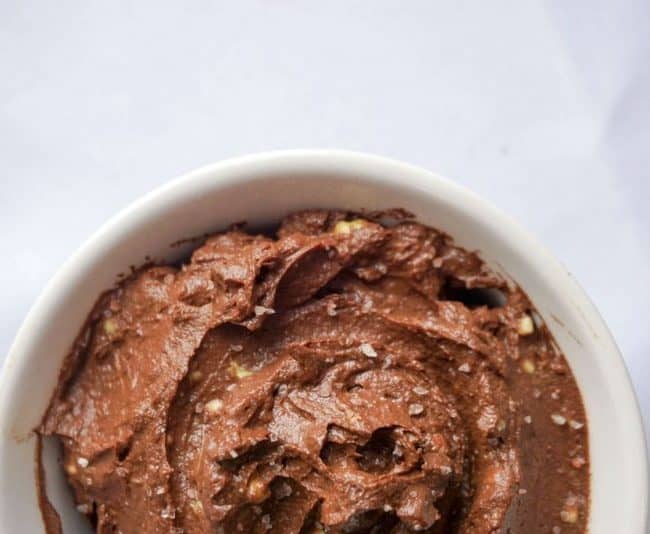 Chocolate Avocado Pudding
For those days you're craving chocolate - try this chocolate avocado pudding recipe!
Total Time 5 minutes
Servings 1 large bowl
Calories per serving 284kcal
Instructions:
Remove the pit from the avocado and place in a mixing bowl.

Add cocoa powder, stevia, and vanilla extract and mix with a fork until a pudding is formed. You can gently use a hand mixer also, but a fork does the job.

Top with pink sea salt. Enjoy.
Nutrition Facts
Chocolate Avocado Pudding
Amount Per Serving
Calories 284 Calories from Fat 207
% Daily Value*
Fat 23g35%
Carbohydrates 24g8%
Fiber 18g72%
Protein 7g14%
* Percent Daily Values are based on a 2000 calorie diet.
Written By