No kidding guys, this was one of the most difficult fast food restaurant guides we have done to date! Dominos keto and low carb options are very limited, which is also true for any pizza restaurants.
Eating low carb and keto outside the comfort of your own home is never easy, but with our free keto guide you can easily find food that is low in net carbs anywhere you go.
You can still order low carb, but it's not easy since their menu is filled with high carb items ready to kick you out of ketosis. Baked sandwiches with bread, different types of pizza with a high sugar sauce, desserts – these are all the things you need to stay away from!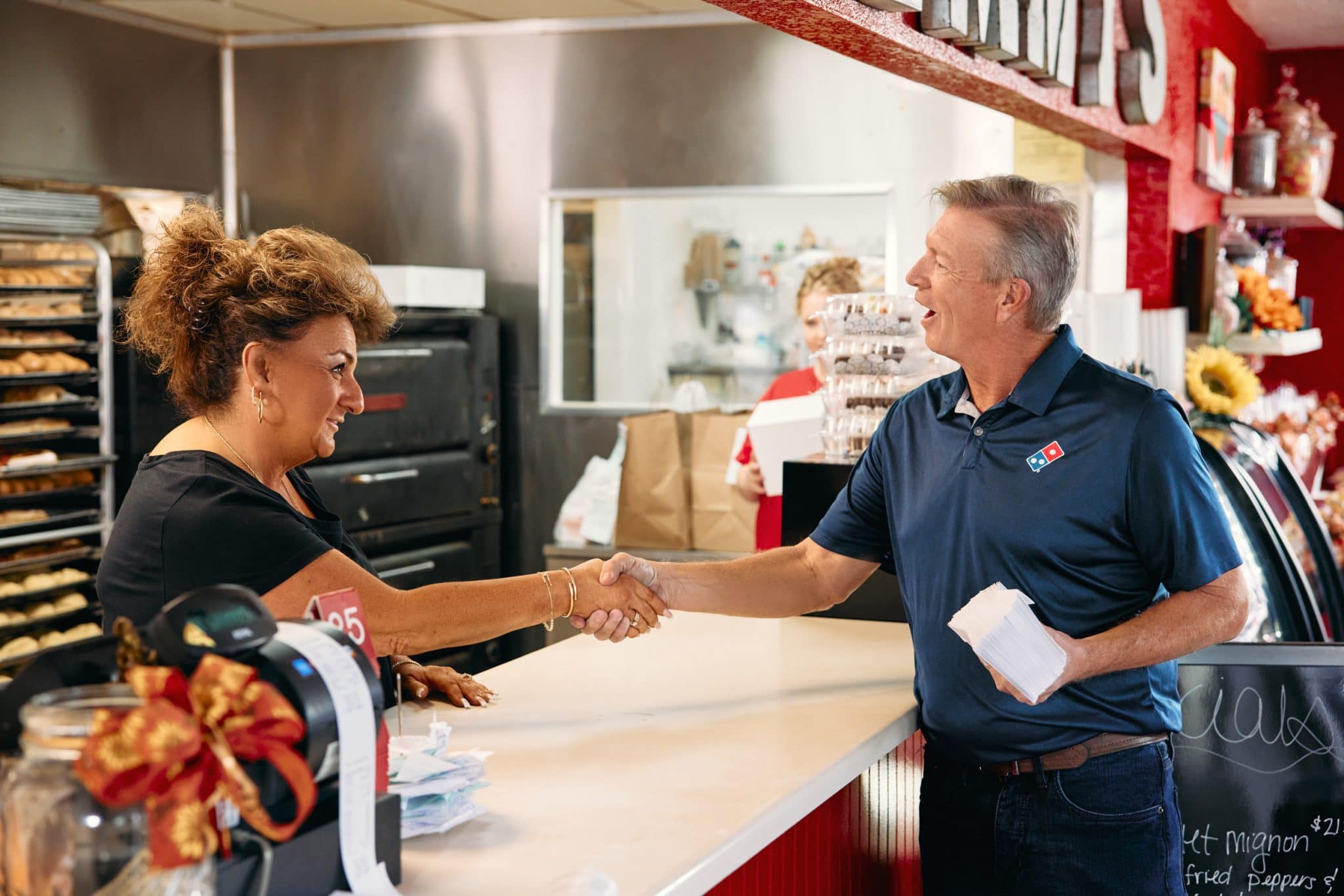 It doesn't matter whether you're at Domino's or Pizza Hut, the rules are simple – you can't have pizza the way it is. Order plain wings instead, grab a low carb salad (skip the dressing if you're watching your weight).
How to Eat Low Carb at Domino's?
Keto diet is easy to maintain when you're at home, but can be tricky at fast food restaurants. These are usually not low carb diet friendly and packed with hidden carbs and sugars everywhere.
It's not the easiest to search for low carb menu items when you don't know their nutrition. We narrowed it down for you below, however you can check our Domino's Nutrition Guide by yourself too.
Here are our 3 major tips:
If you are ordering pizza, keep your meal nearly carb free by scraping off the toppings and tossing away the crust.
If you want a healthy option, stick with salads. Add extra meat to increase fat and protein count, but stay away from high carb sauces and sweet dressings. It's a good option for everyone whose goal is weight loss.
Get one of the sandwiches we listed below without the bread – they're low carb and keto diet friendly. Add a low carb dipping sauce too.
Is Pizza High in Net Carbs?
Unfortunately, yes.
Domino's pizza doesn't have any keto friendly or low carb options available on their menu in terms of crust. Even the most keto, low carb small crunchy crust option has 67g of carbs per pizza!
The truth is, pizza isn't a healthy food option. There have been studies to revolutionize the idea of traditional pizza in order to provide more vitamins and minerals, but these are still in the works.
But, ladies and gentlemen, if you're still craving Domino's pizza you can scrape off all the toppings and stay away from eating the crust. Save your toppings, put them in a bowl and grab a fork. It's still a keto meal!
Which Ready Made Pizza Toppings Can I Eat?
At Domino's, you can make your own pizza or order one of their famous combinations. Let's start off here with bad news – you can't eat the pizza as it is and the only thing you can eat are toppings.
The good news? Some of their popular pizza combinations are filled with meats, pepperoni, ham and other protein, then covered in cheese. If you scrape all of them off into a bowl, you should be perfectly fine.
If weight loss is your ultimate keto diet goal, you may want to opt for one of their salads. Keto has proven itself many times to be a perfect lifestyle for those who struggle with weight and obesity, but in order to make it work for yourself too you need to make conscious choices of what you're eating.
This is why fast food restaurants are not the best option for you. Cooking at home allows you to closely monitor what you put into your body. Knowing what you eat gets a little trickier if you want to save time and eat out, but this is why we're creating these guides for you so you know what you can and cannot eat on the keto diet.
Here are some of your options at Domino's:
REMINDER! Skip the crust for EACH ONE.
MeatZZa
ExtravaganZZa
Ultimate pepperoni
Bacon cheeseburger
Honolulu Hawaiian (no pineapple)
Italian sausage and pepper trio (no crust)
Spinach and feta (add meat if you want to)
Tuscan salami and roasted veggie
Chicken and bacon carbonara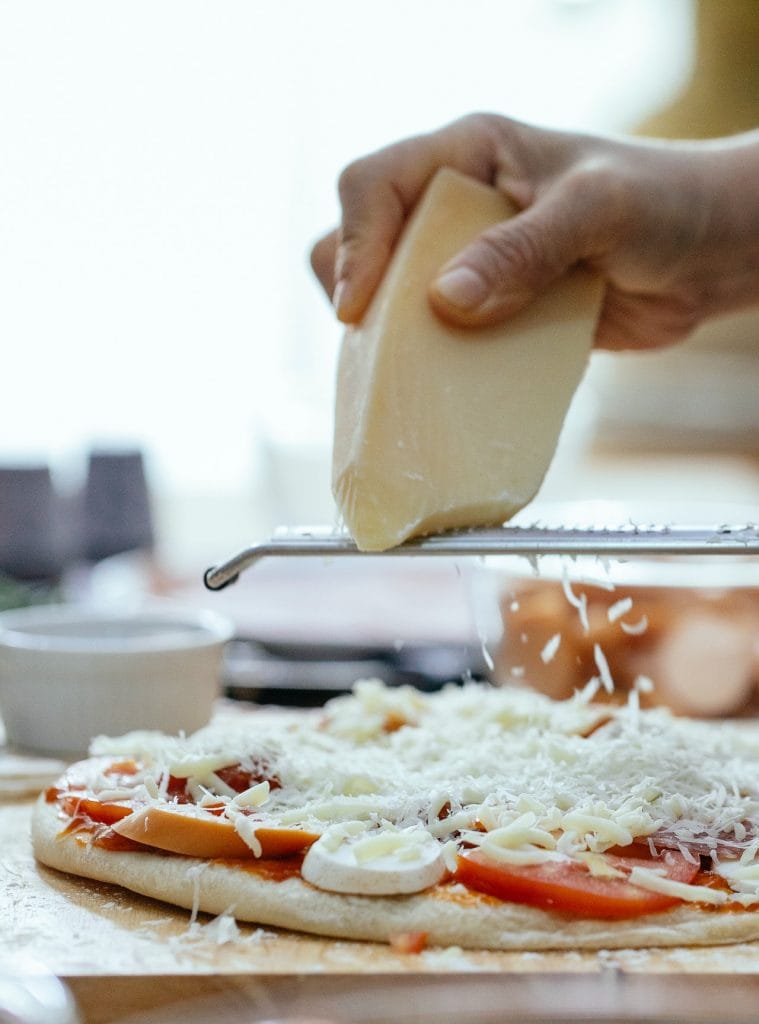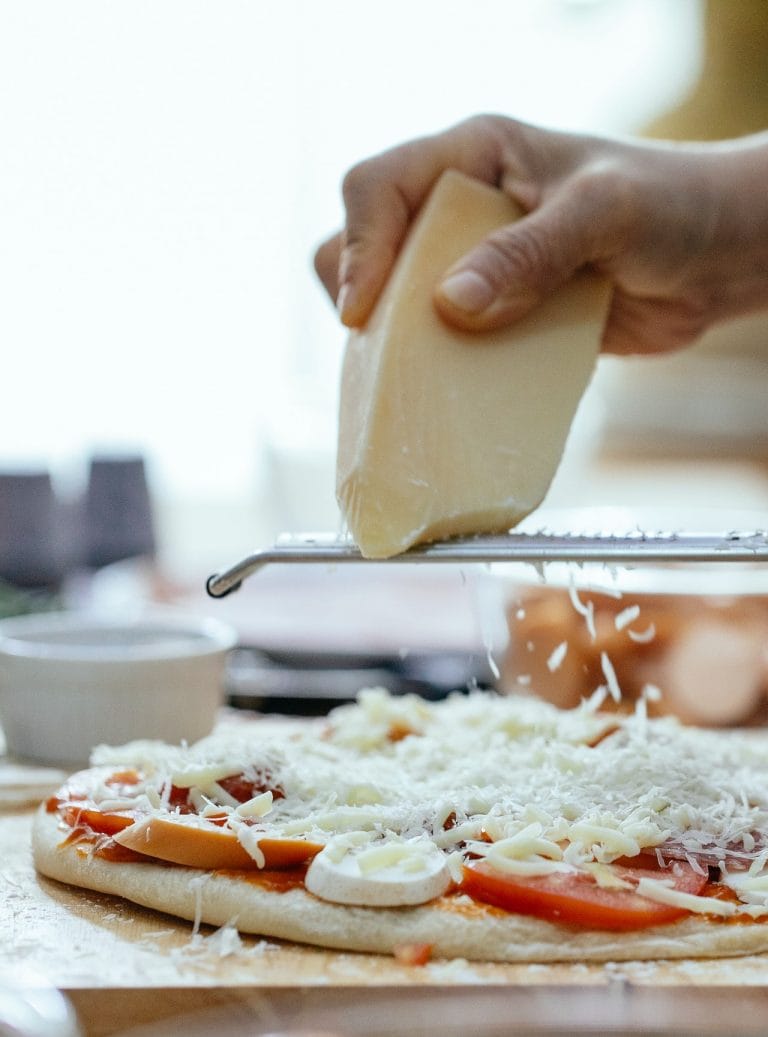 Here are low carb, keto friendly pizza toppings at Domino's (small pizza amount) and their net carbs:
Bacon (5g)
Banana peppers (1g)
Beef (0g)
American cheese (2g)
Cheddar cheese (0g)
Feta cheese (1g)
Parmesan-Asiago (1g)
Provolone cheese (0g)
Chicken (2g)
Chorizo (2g)
Green chile pepper (2g)
Fresh green peppers (2g)
Ham (0g)
Jalapenos (3g)
Fresh mushrooms (2g)
Black olives (1g)
Green olives (1g)
Fresh onions (3g)
Pepperoni (0g)
Philly steak (1g)
Roasted red pepper (2g)
Salami (1g)
Sliced sausage (0g net carbs)
Baby spinach (1g net carbs)
Tomatoes (3g net carbs)
Wing sauce (1g net carbs)
Domino's Keto Sandwiches
You can add extra cheese, chicken and veggies to all sandwiches. Keep it low carb at Domino's and don't forget to toss the bun.
You can eat some sandwiches with extra meat, crispy bacon, just ask someone at the counter to let you know what options you have.
Buffalo Chicken Sandwich (no bread)
Chicken Bacon Ranch Sandwich (no bread)
Chicken Parm Sandwich (no bread)
Italian Sandwich (no bread)
Italian Sausage and Peppers Sandwich (no bread)
Mediterranean Veggie Sandwich (no bread)
Philly Cheese Steak (no bread)
Other Keto Domino's Menu Items
Plain Chicken Wings (8 pc.): 390 calories; 26g fat; 34g protein; 5g total carbs; 4g net carbs
Garden Salad: 140 calories; 7g fat; 7g protein; 9g total carbs; 5g net carbs
Grilled Chicken Caesar Salad: 170 calories; 7g fat; 19g protein; 9g total carbs; 5g net carbs
Greek Salad: 220 calories; 13g fat; 12g protein; 10g total carbs; 5g net carbs
Keto Diet Friendly Dipping Cups and Dressings
You can use these on any of the above salads or as a dip with chicken wings.
Got any other ideas on how to use these? Leave us tips in the comment section under this post!
Blue cheese dressing
Buttermilk dressing
Creamy Caesar dressing
Light Italian dressing
Golden Italian dressing
Greek dressing
Blue cheese dipping cup
Garlic dipping cup
Kicker hot sauce dipping cup
Ranch dipping cup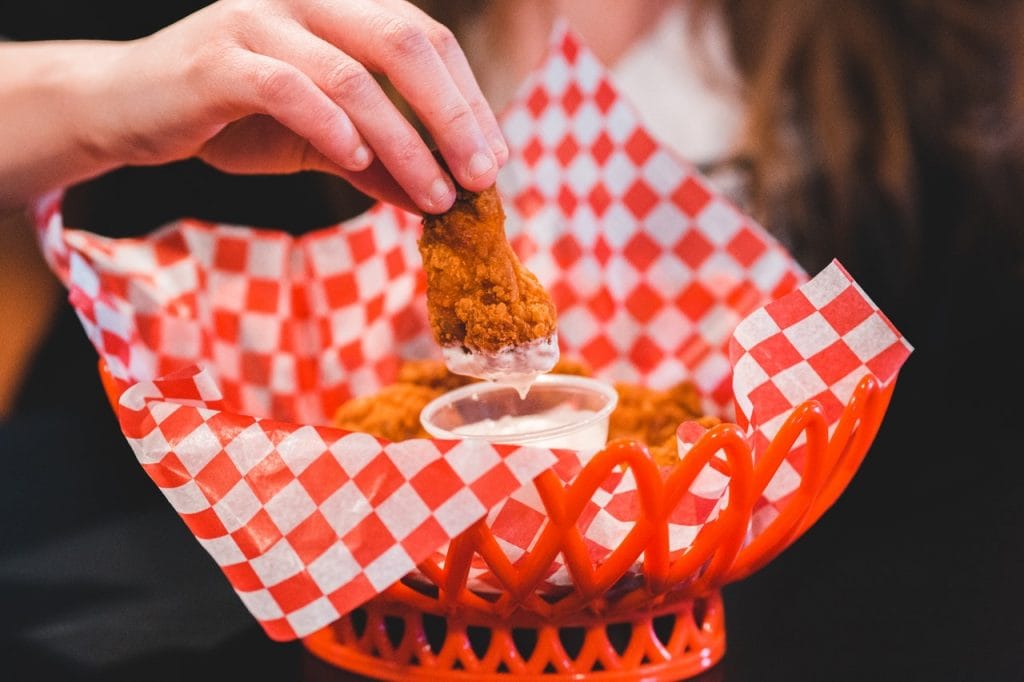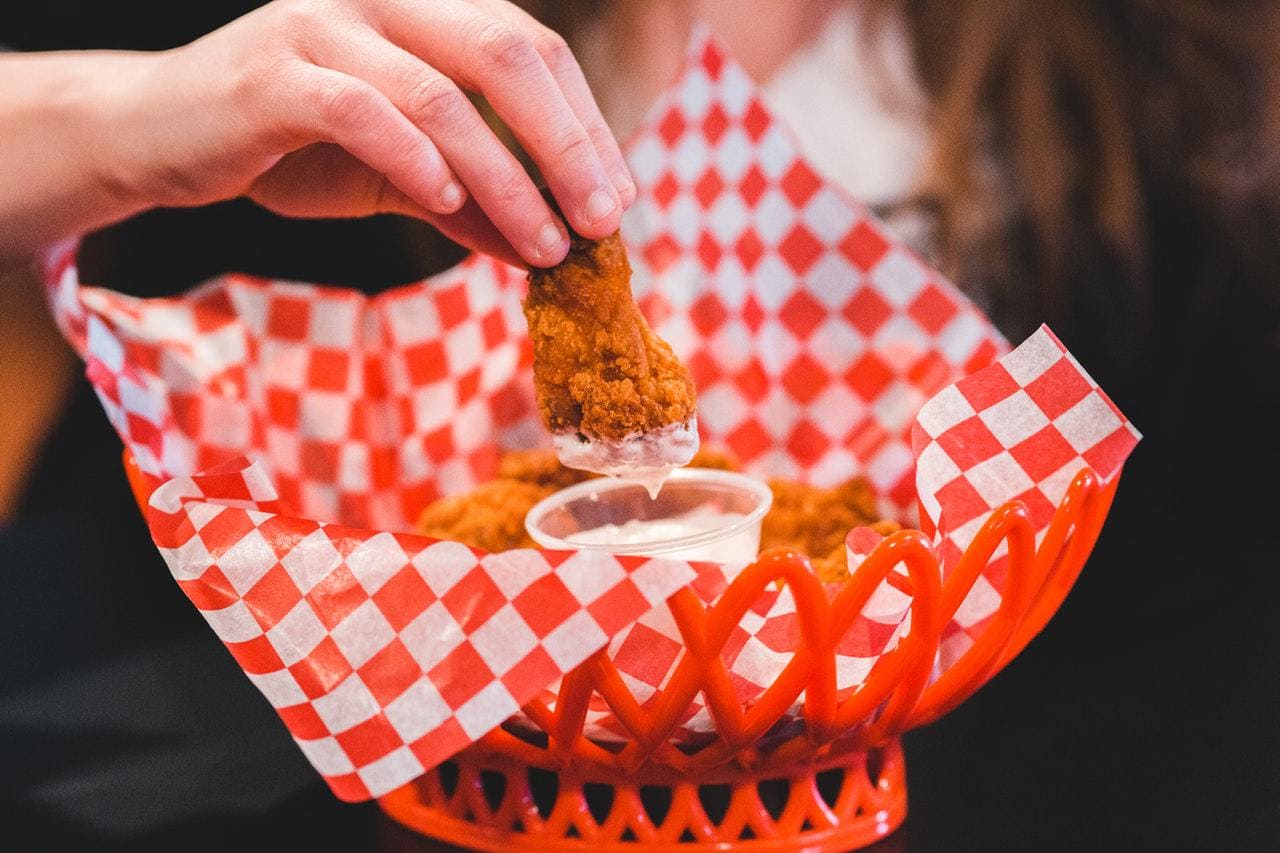 What to Avoid at Domino's
No pizza's (you can eat toppings only)
No appetizers
No boneless chicken
No spicy jalapeno pineapple chicken
No Memphis BBQ chicken
No sweet BBQ bacon chicken
No mango habanero chicken
No classic hot buffalo chicken
No stuffed cheesy bread
No penne pasta
No desserts
Our Final Opinion
If you're keto and you just wanted a slice of pizza, low carb, Domino's is not the place to go to.
In fact, you can't eat any pizza there since their net carb count is quite high and eating it would automatically kick you out of ketosis.
There are other foods you can eat there, but after all you need to remember, it's fast food. We hope that next time you're at Domino's you'll be able to search for keto diet foods with no hassle.
We're huge fans of cooking your own meals, especially when you're on the keto diet and you're trying to eat low carb. If you're still craving pizza, check out our Chicken Crust Pizza, 20-minute Fathead Pizza recipe or the Low Carb Keto Pizza Casserole recipe if you want the taste, but not the carbs. Our readers love all of them!
For more fast food restaurant hacks and how to order low carb, check out our guides on eating at Marco's Pizza, Arby's, Cheesecake Factory, Sonic, Subway, Jimmy John's or skip over to our supersized article featuring the 50 Best Keto Fast Food Options!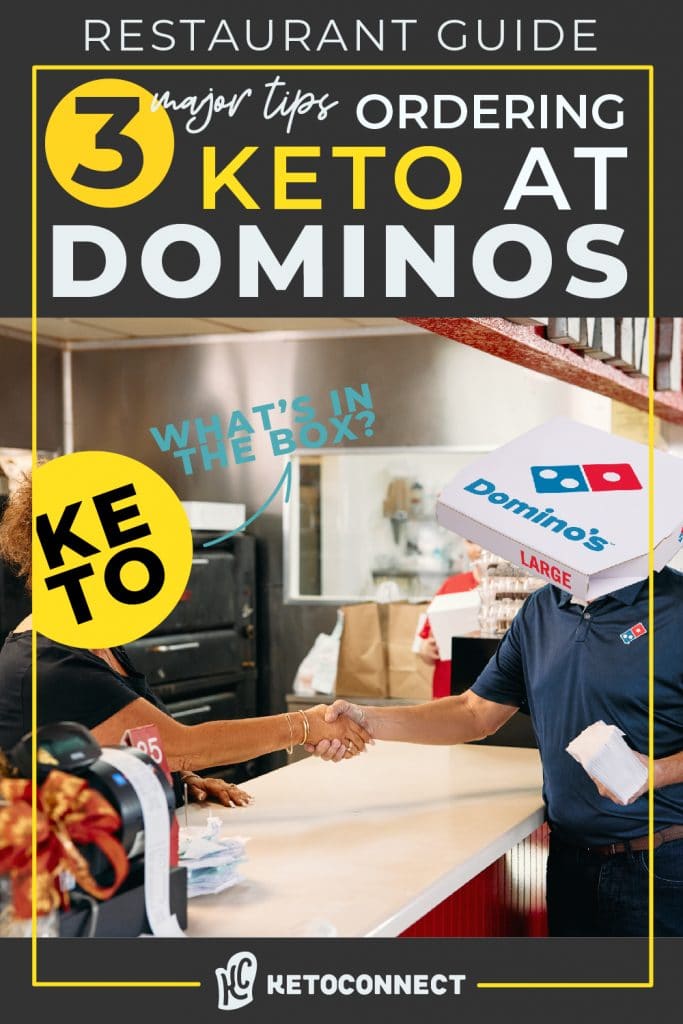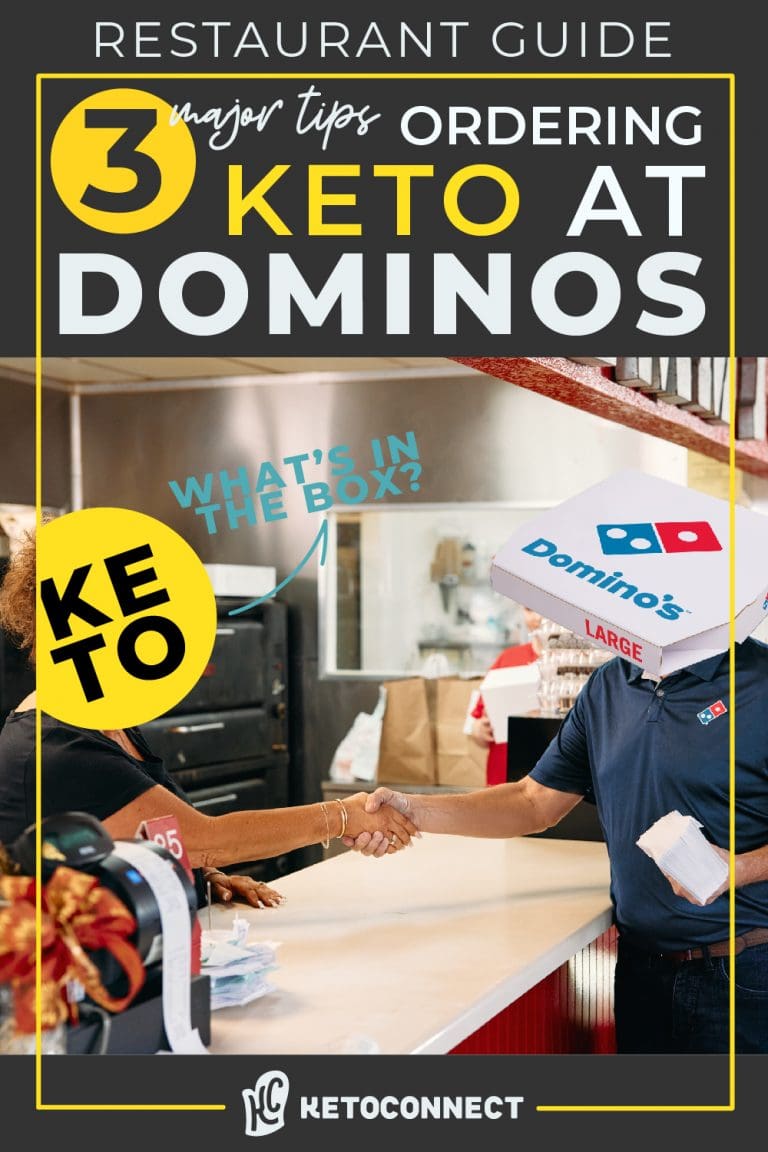 Written By