This keto peppermint bark recipe is a perfect treat for those who want a low carb bite of a holiday season treat without all the sugar and carbs. It takes less than 15 minutes to make with only a few simple ingredients. Trust me, there's no turning back once you fall in love with peppermint bark!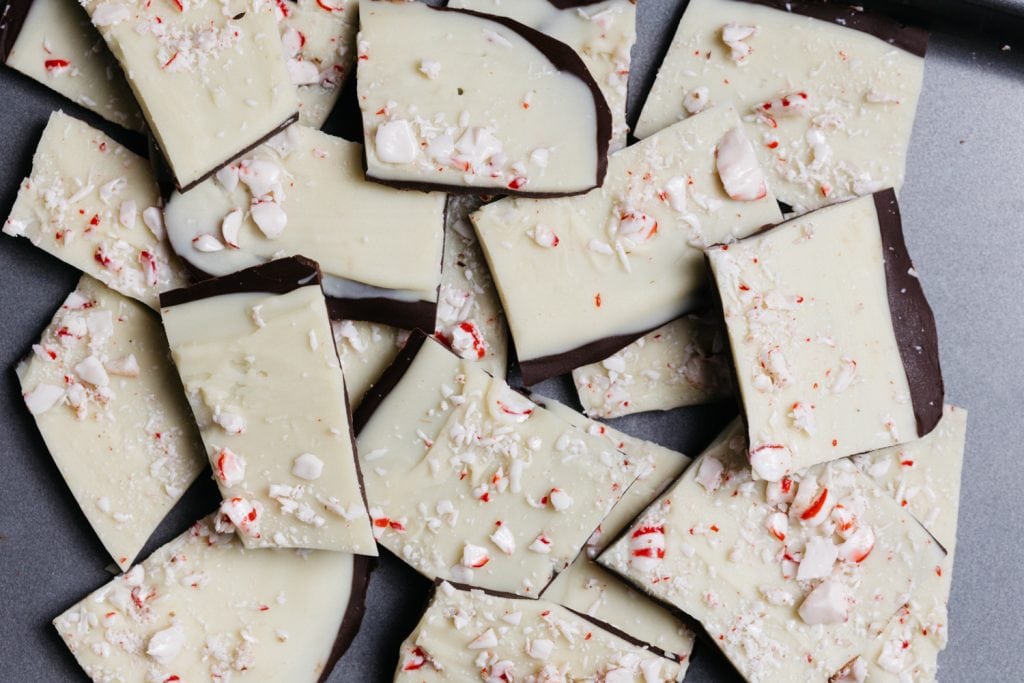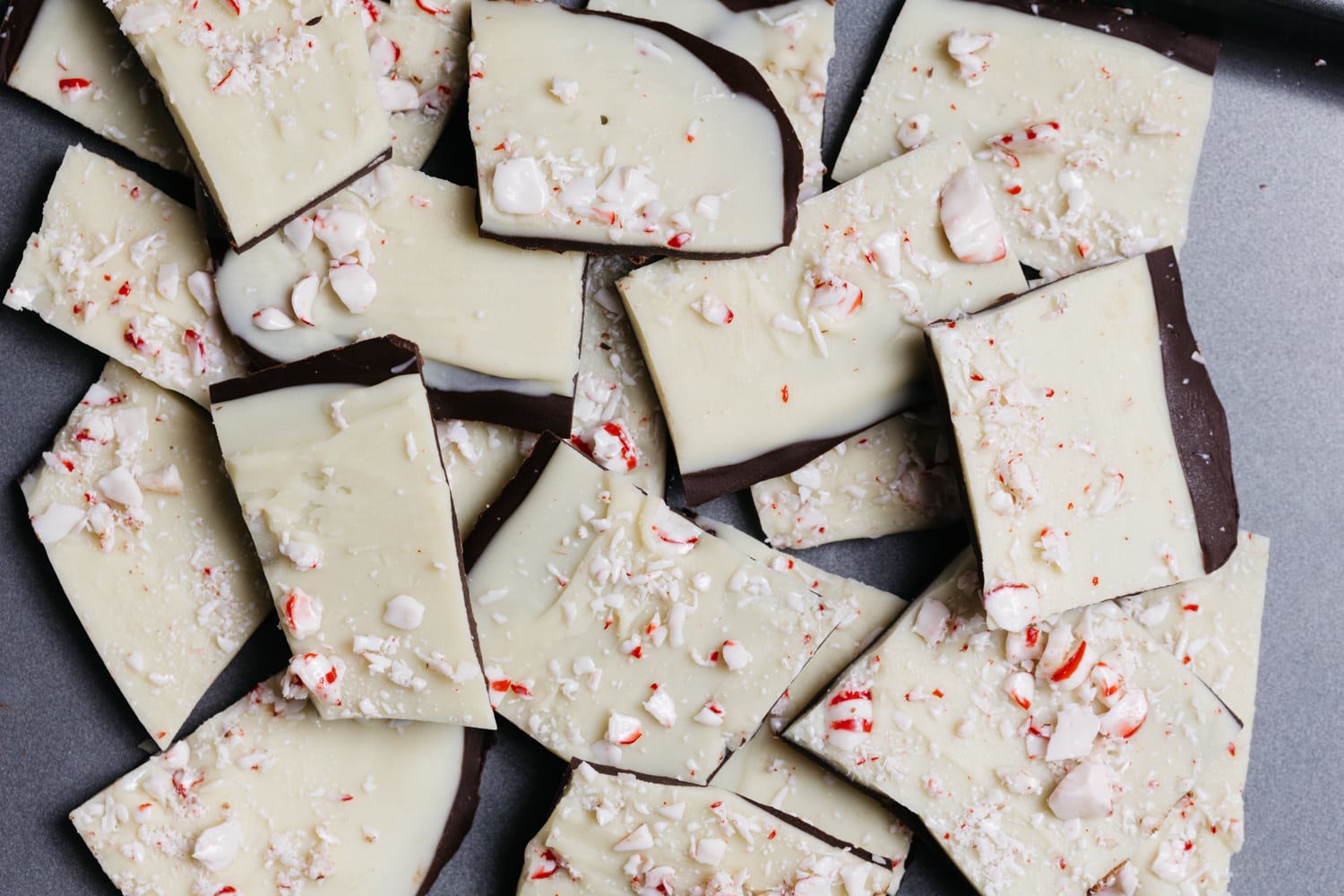 What is Peppermint Bark?
It's a chocolate treat especially popular around the holiday season. Aside from its distinct peppermint flavor, it usually features crushed peppermint candies on top. You can only imagine how sugary the traditional version is, that's why we wanted to make low carb peppermint bark so bad!
We both love peppermint bark and I couldn't wait until I was able to have it on a low carb diet. There's seriously nothing else in the world that reminds me of holidays more than chocolate and peppermint. Let's get down to the details, shall we?
How to Make Keto, Sugar Free Peppermint Bark?
If you're on a quest for an easy peppermint bark recipe that's both keto diet friendly and low carb, you'll absolutely love this one! With sugar free peppermint candies for an extra crunch you'll bring your tastebuds right into the holiday season and spirit.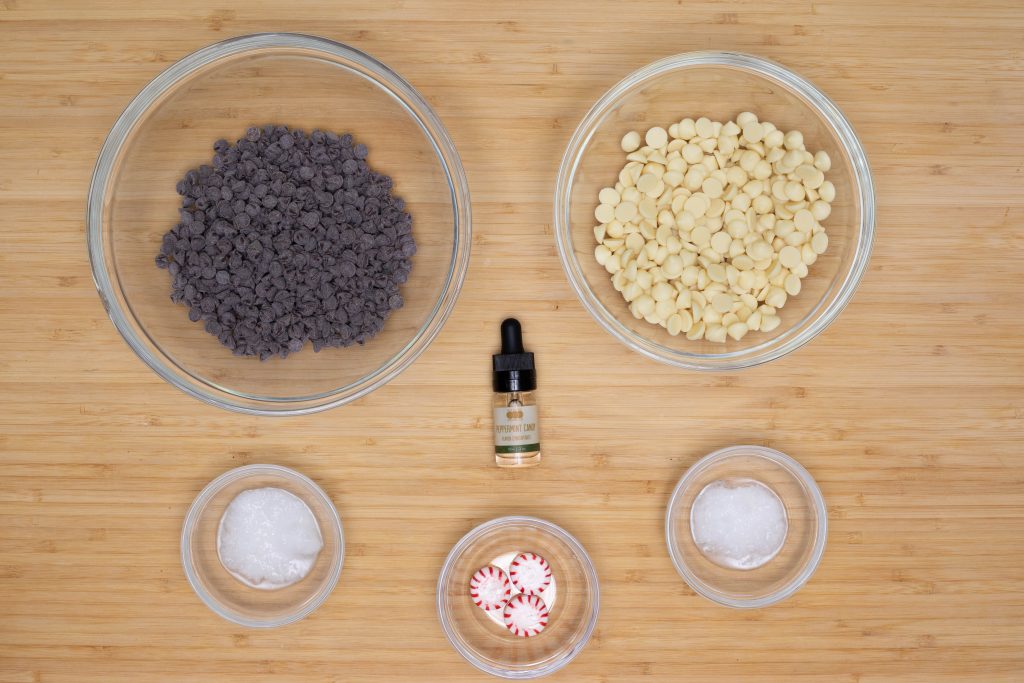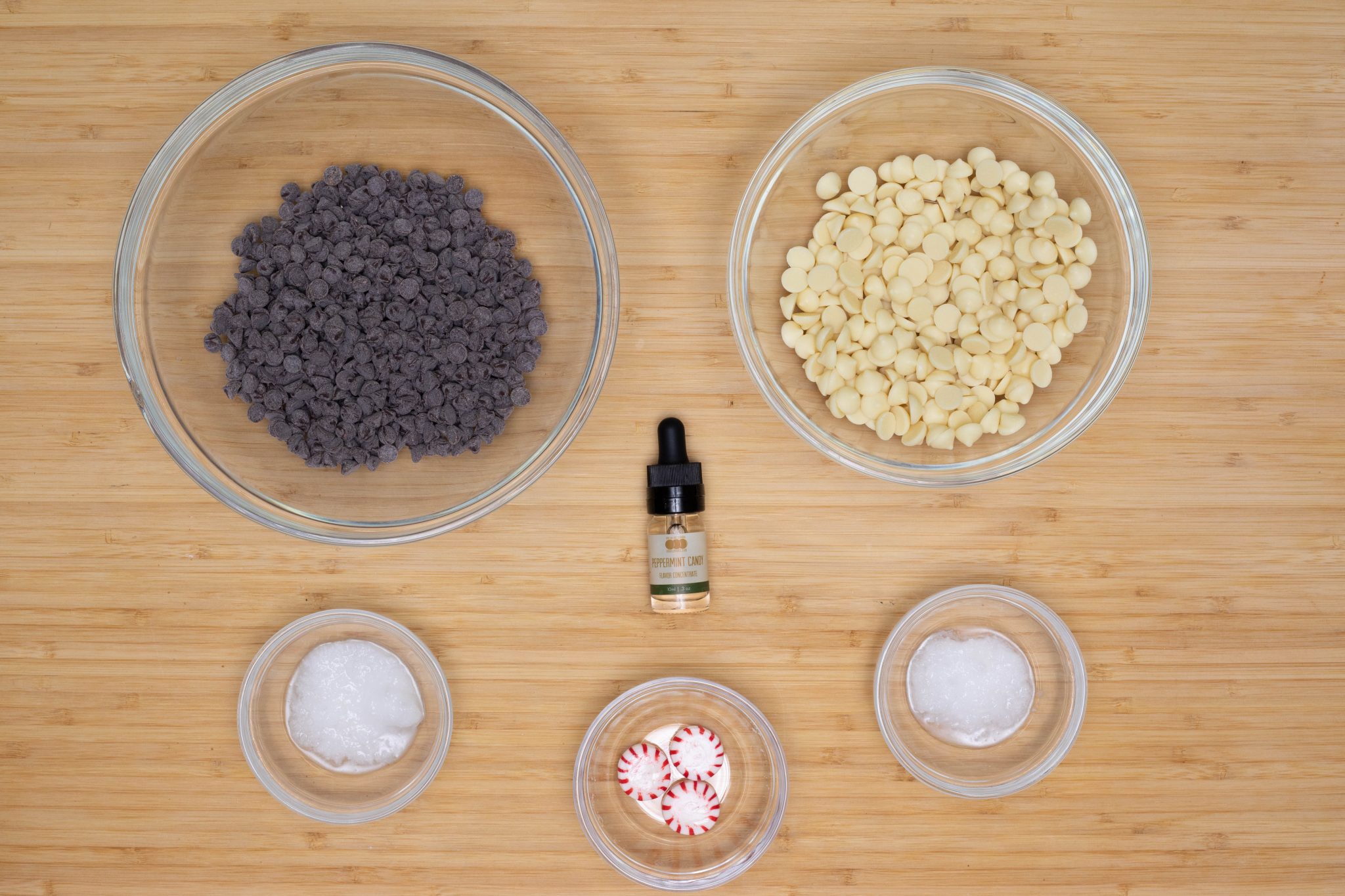 Ingredients
Pick the healthiest versions of these ingredients that are available. Go for unsweetened chocolate or one with a high cacao content and get low carb peppermint candies. Other than that, all the ingredients are pretty straightforward.
Sugar free white chocolate
If you can't find it at your local store, buy it on Amazon – at this point there's plenty to choose from. However, if you can't find it, you can make your own using cocoa butter. Just keep in mind the process is quite long in comparison to clicking away and getting it online.
Sugar free chocolate chips
Pick the darkest chocolate you can find with the highest cacao content or go for keto friendly, low carb chocolate chips. I always say it and I'll repeat it again – look at labels! Just because it says there's no sugar added doesn't mean there aren't other ingredients inside that are high in net carbs.
Coconut oil
We use 2 tablespoons of coconut oil in the entire keto chocolate peppermint bark recipe. That's a good amount of healthy fat, but not too much to add to your daily calorie count. Try not to use refined coconut oil since it's more processed than the unrefined version.
Peppermint candy extract
There's no peppermint bark without peppermint extract, can you agree? You can find a keto version of it without unnecessary sugar and additives.
Alternatively, you can use edible peppermint oil as well. The key here is the word "edible" since there are plenty used for cleaning purposes and we don't want that!
Crushed peppermints (optional)
There's no way there is such a thing as sugar free peppermint candy… right? Nope, wrong! Perhaps you won't find these at your local grocery store, but there are a few diabetic friendly and keto friendly options to choose from on Amazon.
You're only using a tiny little bit to give the keto peppermint bark recipe a more authentic taste. If you want even more crunch, you can add crushed cacao nibs. Knowing they are high in powerful antioxidants, I admit I don't use them enough in my kitchen at all (shame on me!).
Step by step guide
It's hands down one of the most delicious recipes we make during the holiday season. Since our chocolate peppermint bark is both keto diet friendly and low carb approved, it won't kick you out of ketosis or stall your weight loss goals!
Here's a brief guide on how to make keto peppermint bark in a few easy and simple steps:
Step 1: Melt chocolate
Grab 1 tablespoon of coconut oil and all of the white chocolate chips. Melt together using a microwave, ideally in 30 second intervals and stirring in between to prevent burning.
Then, repeat the same with the other chocolate. Make sure you are using a microwave safe bowl or if you don't have a microwave, use a double boiler.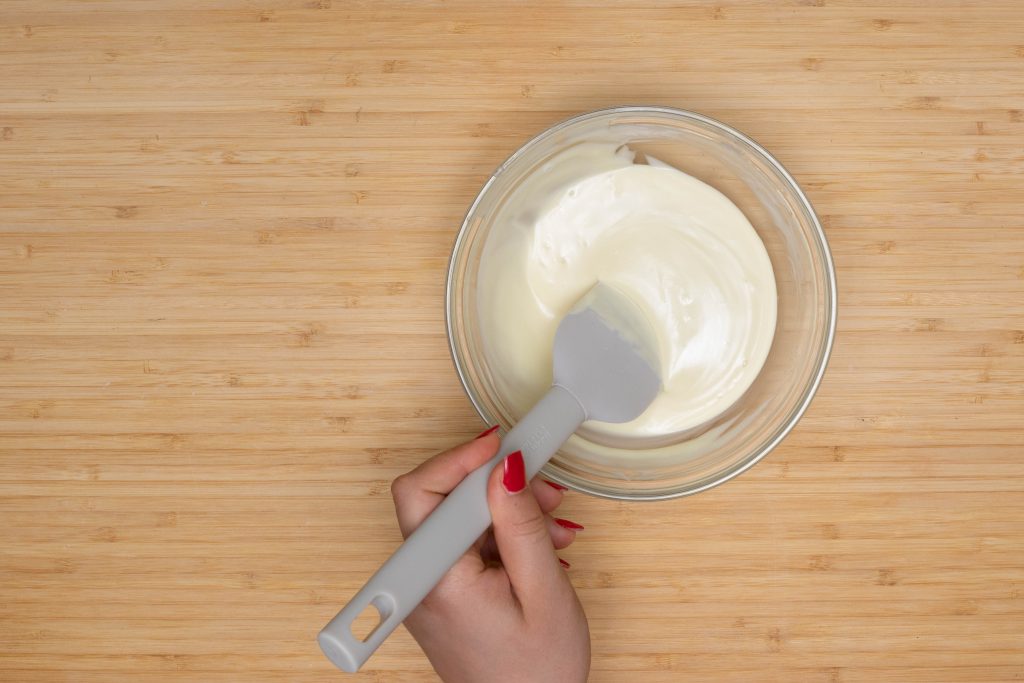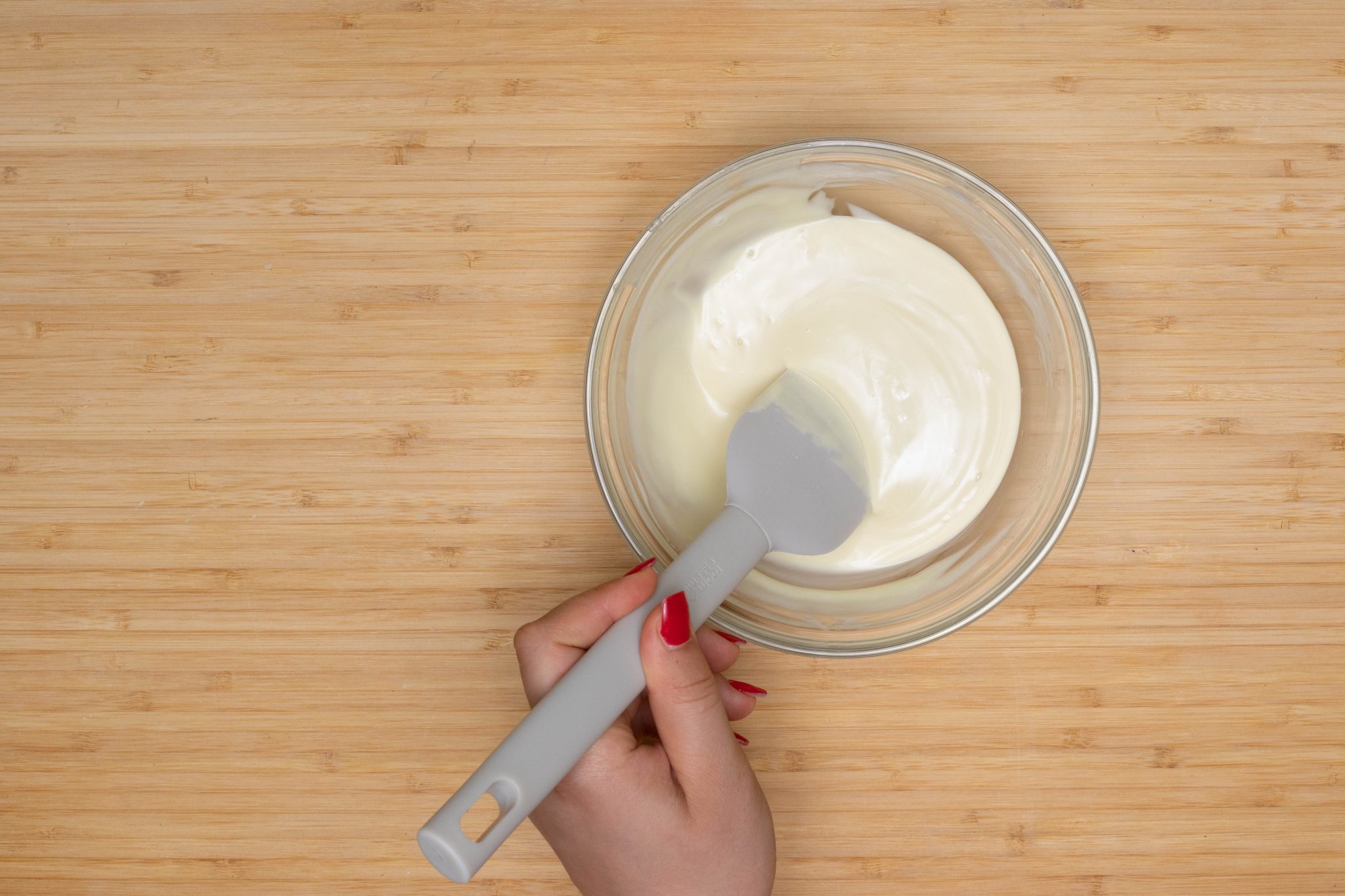 Step 2: Add flavor
Before you make the white chocolate layer, first grab the bowl with melted white chocolate and add 26 drops of peppermint extract. Mix throughly to evenly distribute the flavor.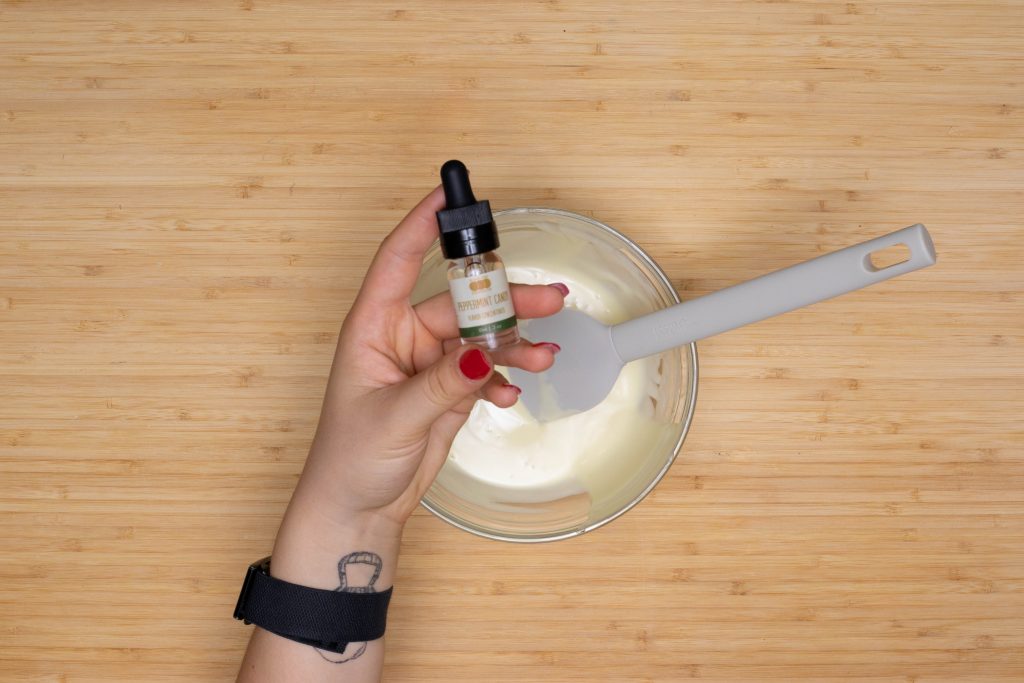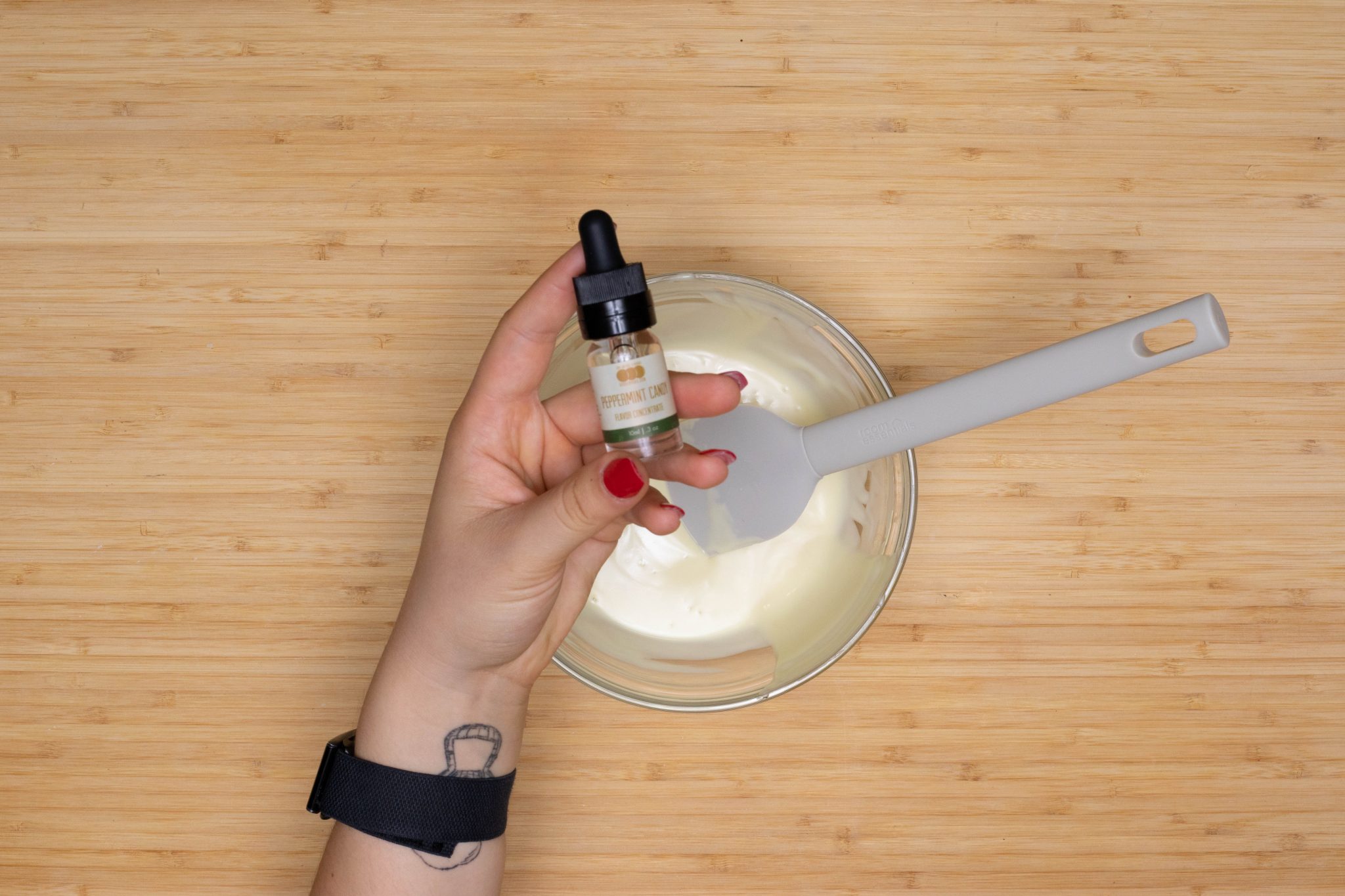 Step 3: Assemble chocolate layers
You're almost done with your low carb, homemade peppermint bark recipe! It's time to get the melted chocolate going.
First, take a baking sheet lined with aluminum foil or parchment paper and pour the sugar free dark chocolate layer. Spread evenly. It should be about 1/4 inch thick. Then, place it in the freezer for about 10 minutes until set.
Once the time has passed, take it out and pour the white chocolate peppermint mixture on top. If you are using crushed peppermint candies, sprinkle them on top of the white chocolate layer. Then again, freeze until set. Just to be safe I'd leave it in the freezer for an hour.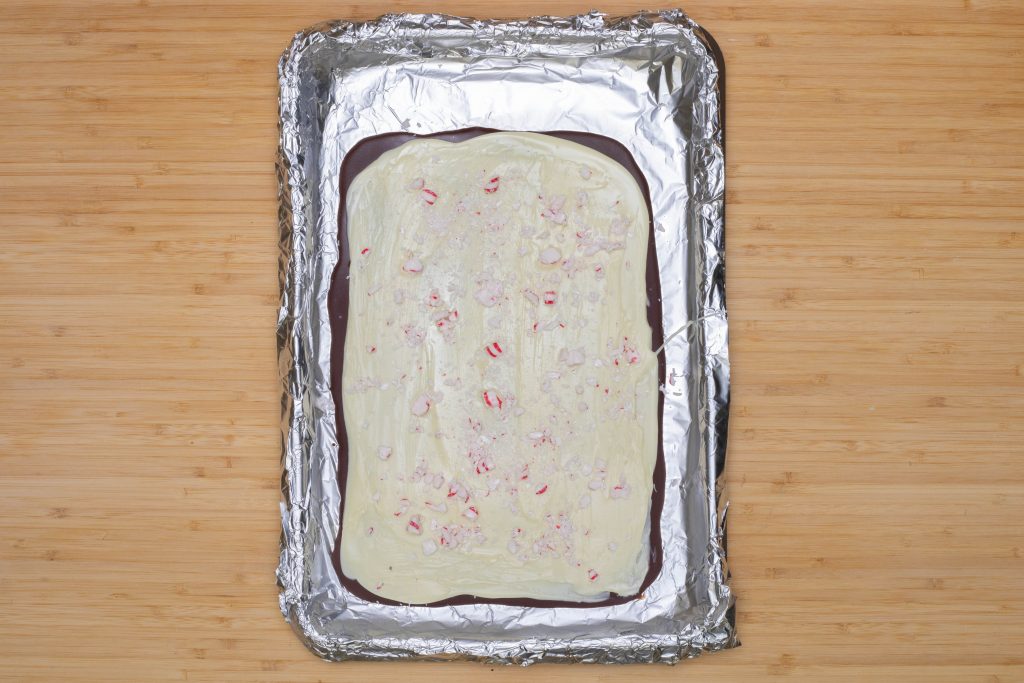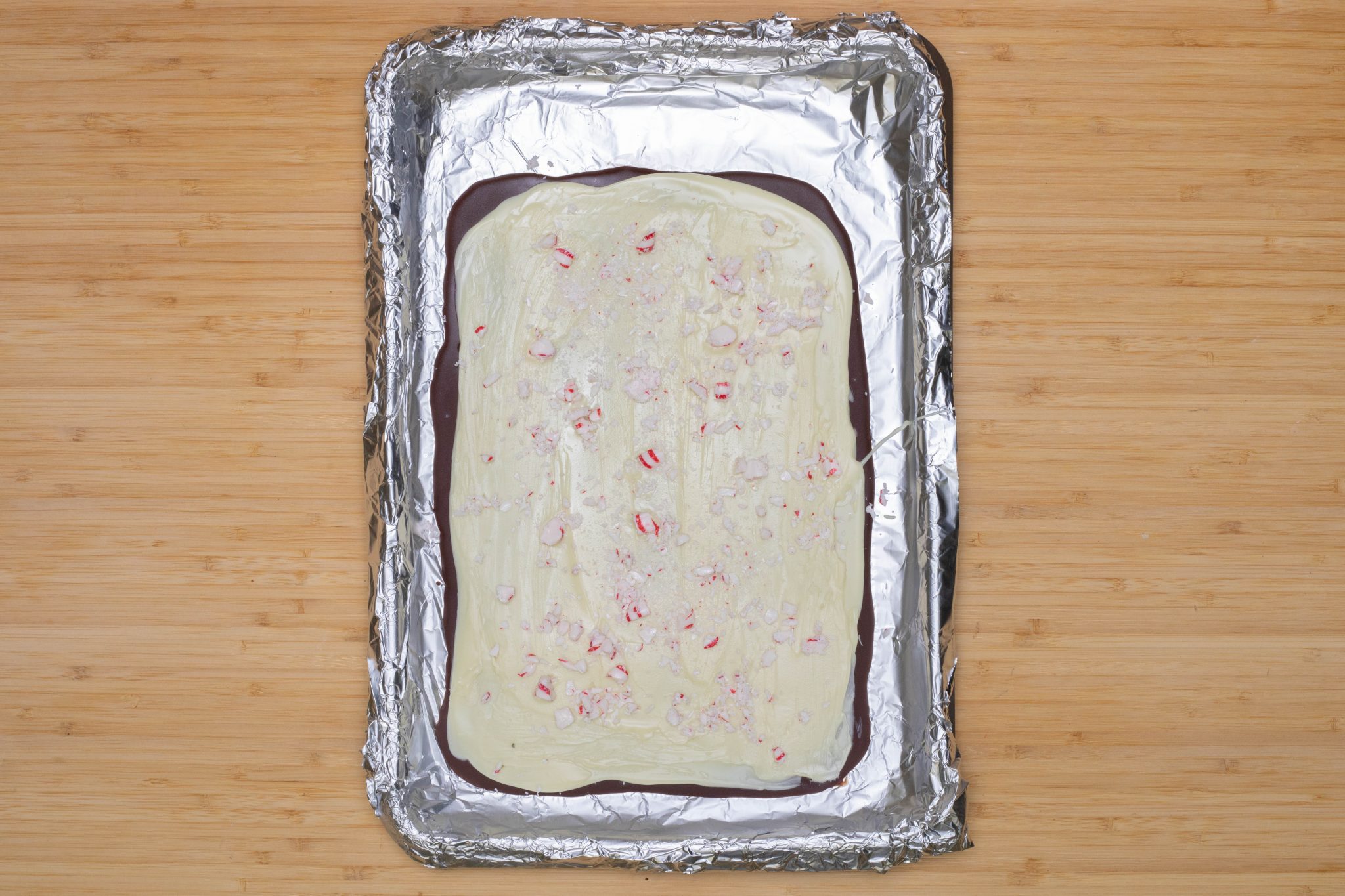 Step 4: Ready to serve!
In my opinion, chocolate peppermint bark with crushed candy canes on top looks the prettiest when nonchalantly broken apart into random pieces. Absolutely delicious and visually pleasing at the same time!
However, if you want to cut your keto peppermint bark into even pieces simple take a long knife, submerge it in very hot water for a few seconds and then cut. That process will help the knife go through the keto bark seamlessly.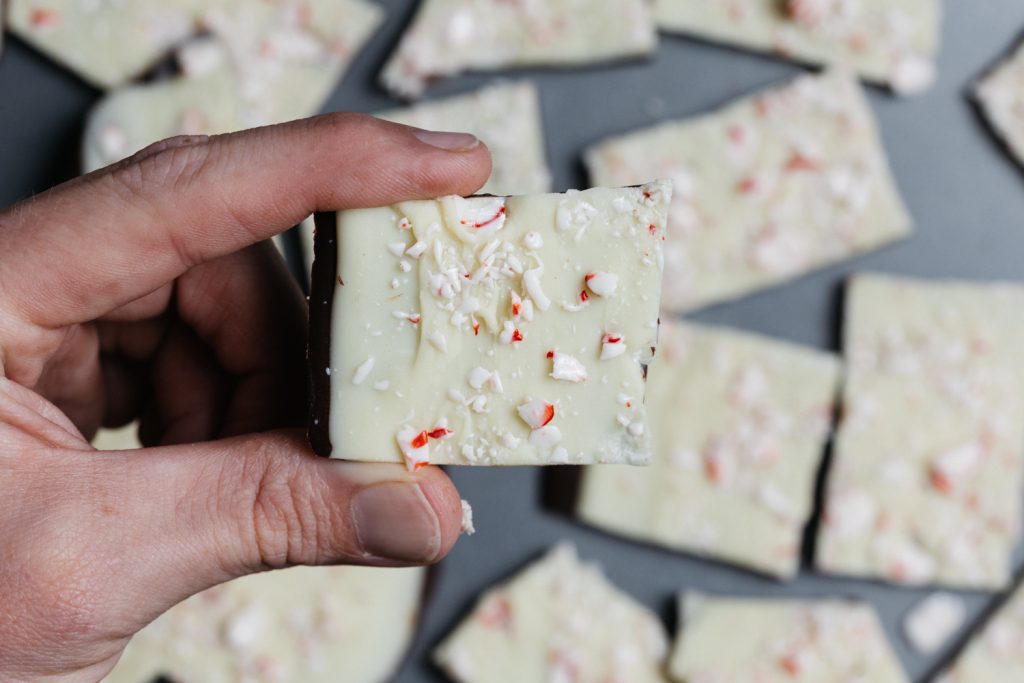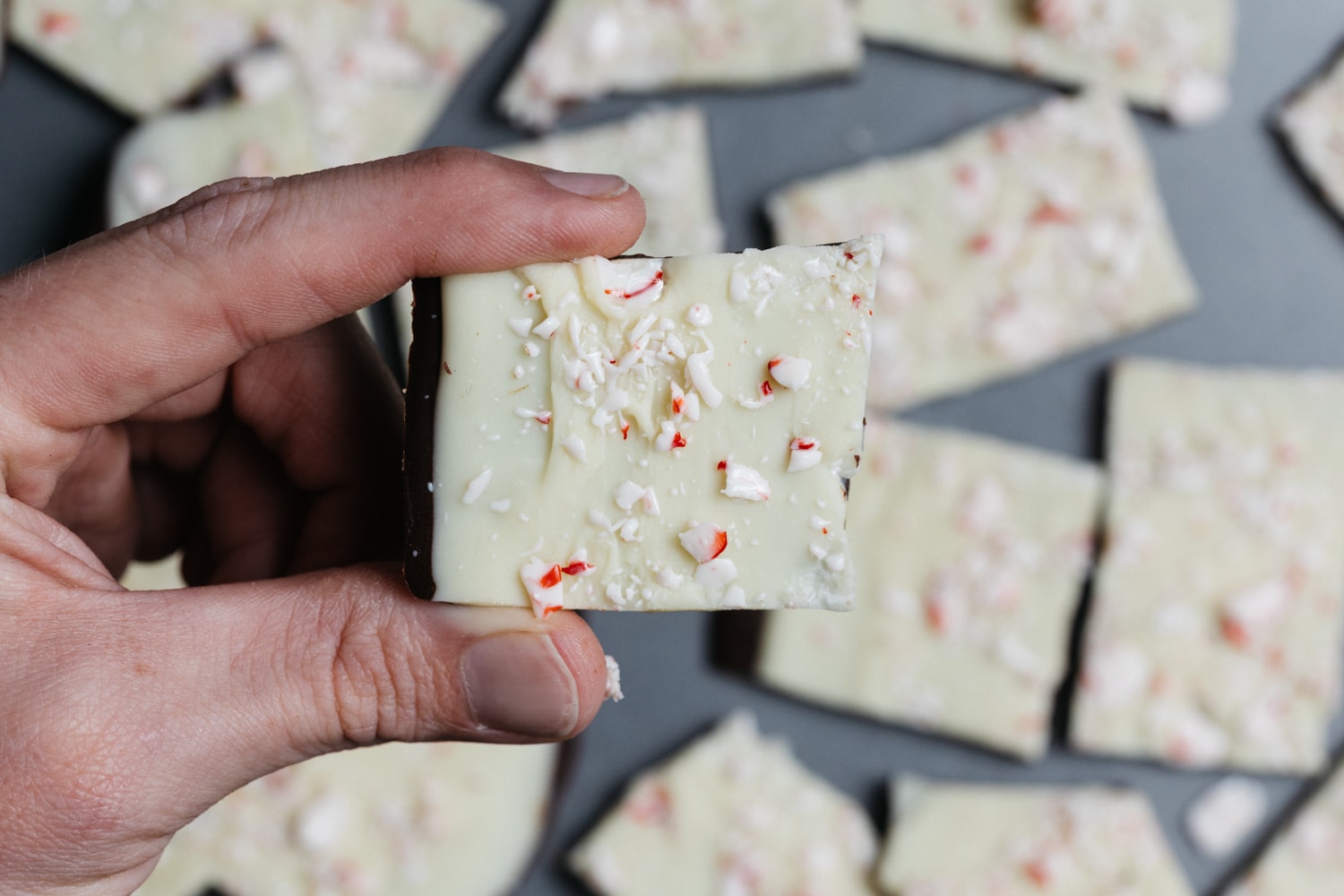 FAQs
Can I use milk chocolate instead of dark chocolate?
Unfortunately no, since milk chocolate isn't sugar free. To be quite honest with you, you have to watch out even with dark chocolate. Just because the product is marketed that way doesn't mean it is sugar free.
Make sure you get a type of dark chocolate with the highest amount of cocoa, for example, 95%. Or if you want to make this sugar free peppermint bark recipe even more keto friendly, choose a type of chocolate sweetened with stevia or erythritol.
How can I store keto peppermint bark?
I prefer to store mine in the freezer and if you store it in an airtight container with parchment paper between the pieces of peppermint bark it should hold for up to one month at least.
You can also keep it in the fridge, but it will soften up a little bit and might lose its shape. Definitely don't leave it outside for a long time in room temperature because thanks to the coconut oil it might just melt through your fingers.
Have You Tried Our Peppermint Bark Recipe?
Let us know in the comments if you enjoyed our keto chocolate bark! To check out more holiday recipes, see our post on The Best Keto Christmas Recipes with both savoury and sweet creations inside!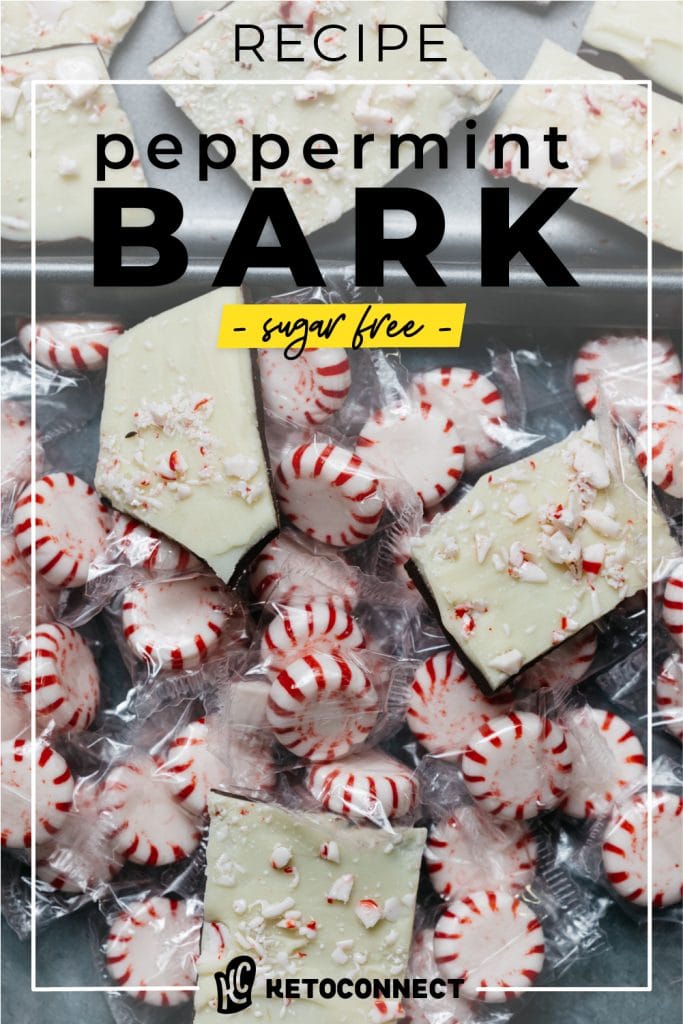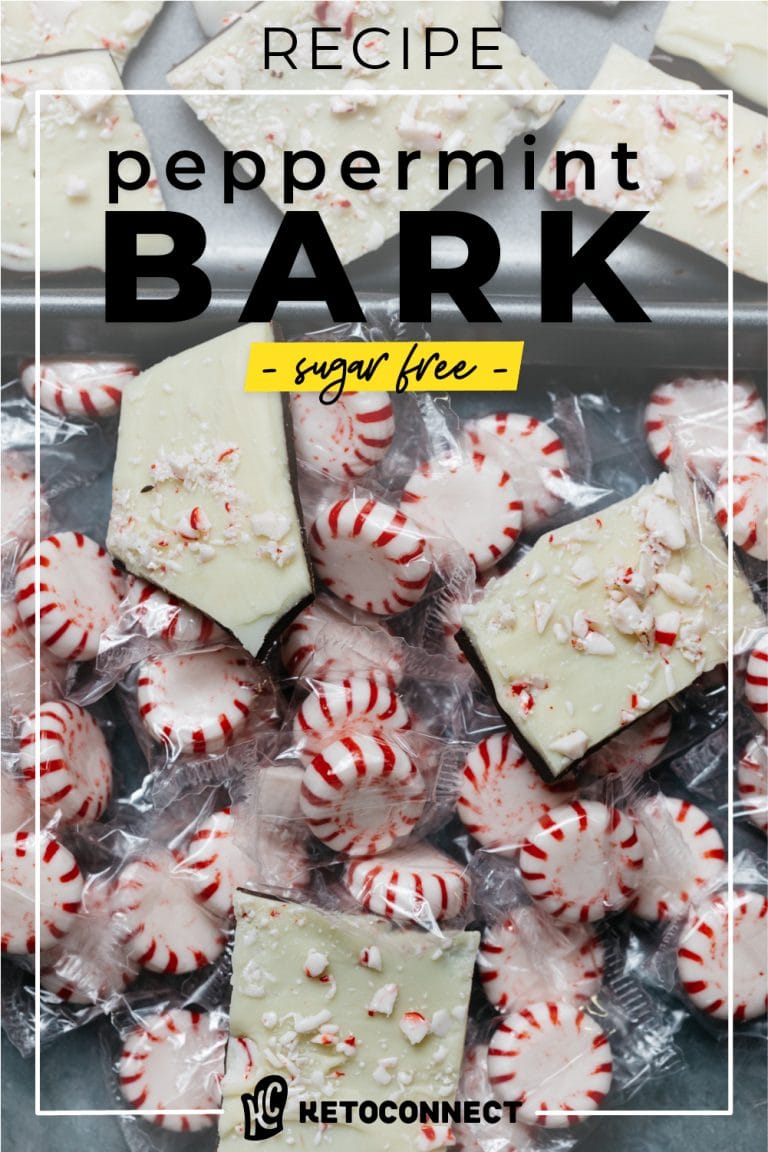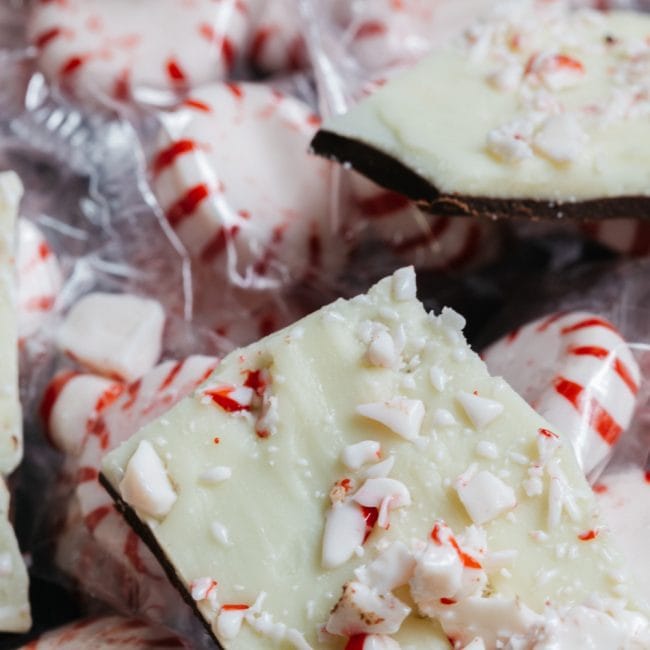 Keto Peppermint Bark Recipe
This Keto Peppermint Bark Recipe takes less than 15 minutes to make with only a few simple ingredients. You'll definetely love it!
Total Time 1 hour 14 minutes
Servings 6 Servings
Calories per serving 175kcal
Prep Time: 5 minutes
Freezing time: 1 hour
Cook Time: 9 minutes
What You Need:
Microvawe safe mixing bowls
Instructions:
Melt 1 tbsp of coconut oil with white chocolate chips in the microwave. Heat the chocolate in 30 second intervals, stirring after each round.

Repeat with the regular chocolate in a separate bowl.

Add 26 drops of peppermint extract to the white chocolate and mix to combine.

Pour the dark chocolate onto a baking sheet lined with aluminum foil. Spread into a 1/4 inch thick layer. Place into the freezer for 10 minutes.

After the chocolate has set pour the white chocolate on top. If using crushed candy sprinkle the mints on now. Freeze until set.

Break apart into pieces when ready to serve.
Notes
Each serving is 9 grams of net carbs
Nutrition Facts
Keto Peppermint Bark Recipe
Amount Per Serving
Calories 175 Calories from Fat 243
% Daily Value*
Fat 27g42%
Saturated Fat 10g50%
Polyunsaturated Fat 1g
Monounsaturated Fat 1g
Sodium 1mg0%
Carbohydrates 30g10%
Fiber 21g84%
Sugar 1g1%
Protein 3g6%
Calcium 1mg0%
Iron 1mg6%
* Percent Daily Values are based on a 2000 calorie diet.
Written By