Is there any condiment more classically American than Thousand Island Dressing? Sweet, creamy and just a touch tangy, this versatile salad dressing improves just about anything it's added to. If you're on a keto diet, you may be struggling to find a sugar-free version. So, we created our very own Keto Thousand Island Dressing recipe so you can enjoy that iconic burger-in-a-bottle flavor anytime you please – without the added net carbs.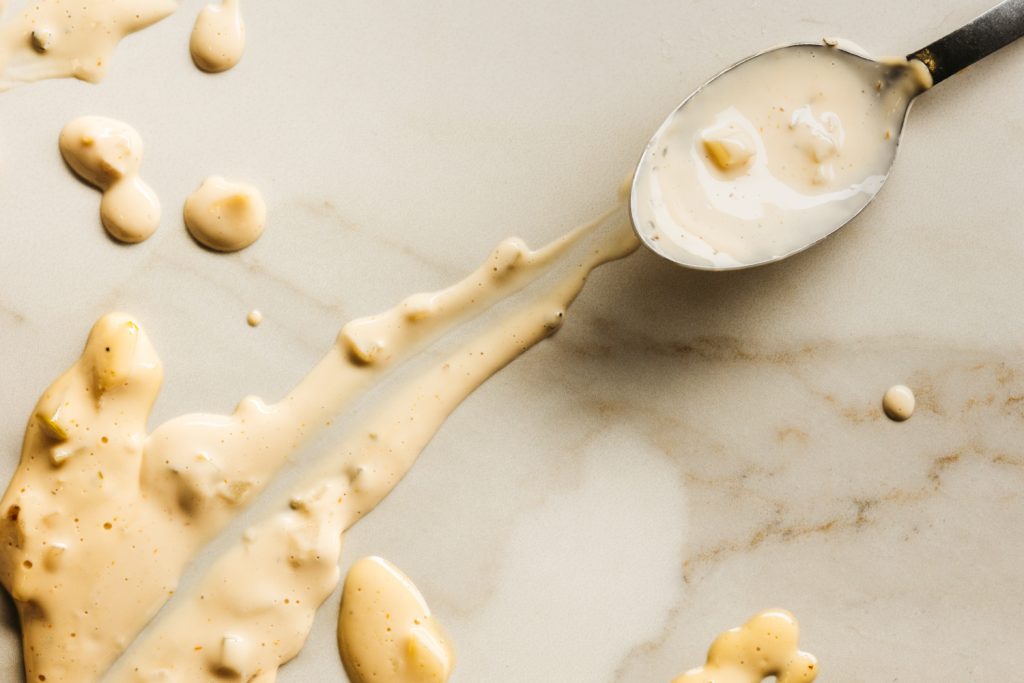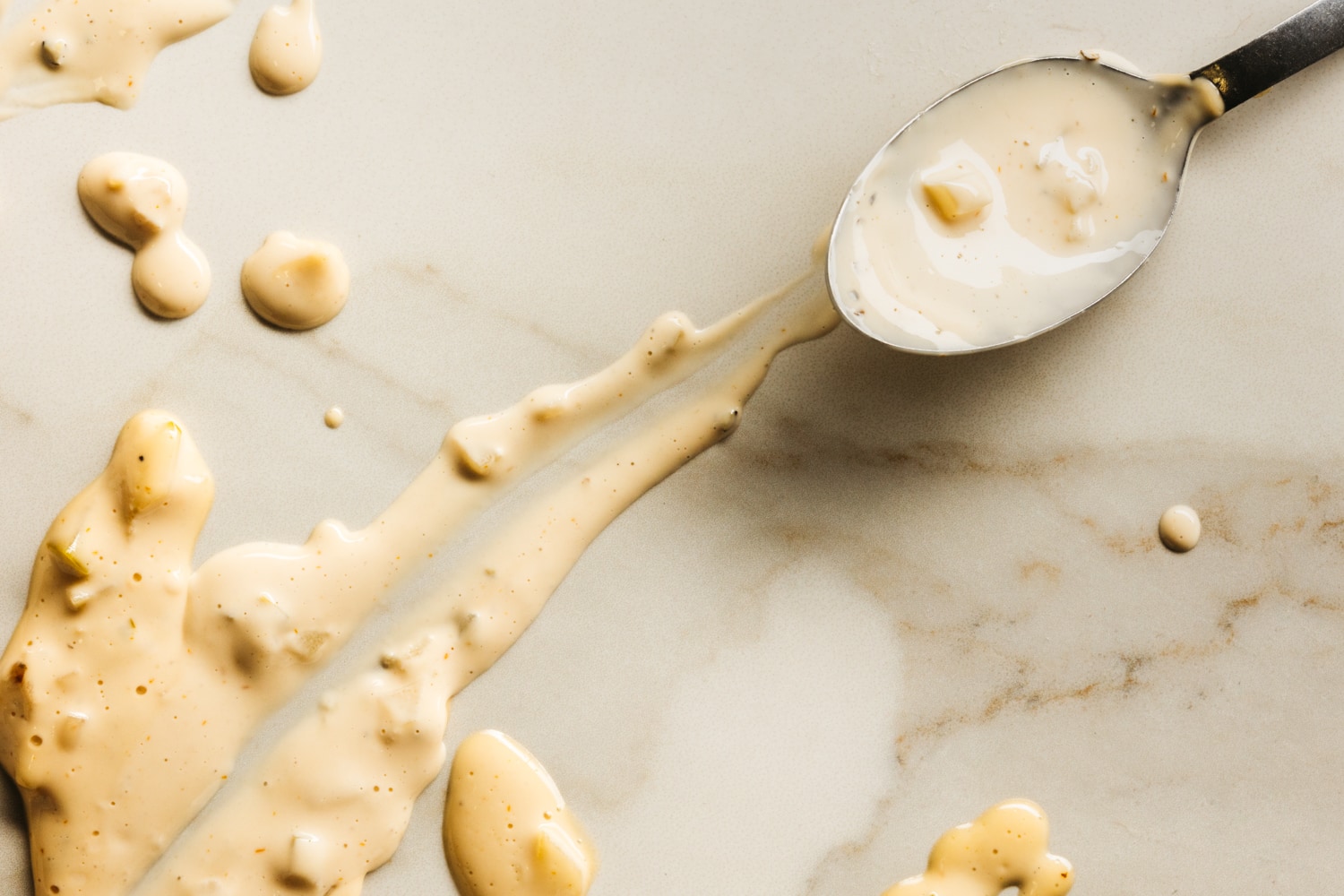 What You'll Need
Forget fancy gadgets like immersion blenders or Thermomixes. You'll only need two simple kitchen tools to make this incredibly simple (but super delicious!) Keto Thousand Island Dressing:
A mixing bowl
A spoon or whisk
That's it! You can use a blender if you like a smoother Thousand Island Dressing. However, we prefer to leave the chopped dill pickle intact for texture.
How to Make Keto Thousand Island Dressing
Got five minutes? That's more than enough time to whip up a fresh batch of creamy, delicious Keto Thousand Island Dressing.
Step 1: Measure Out the Mayonnaise
Measure out half a cup of mayonnaise and add to a mixing bowl.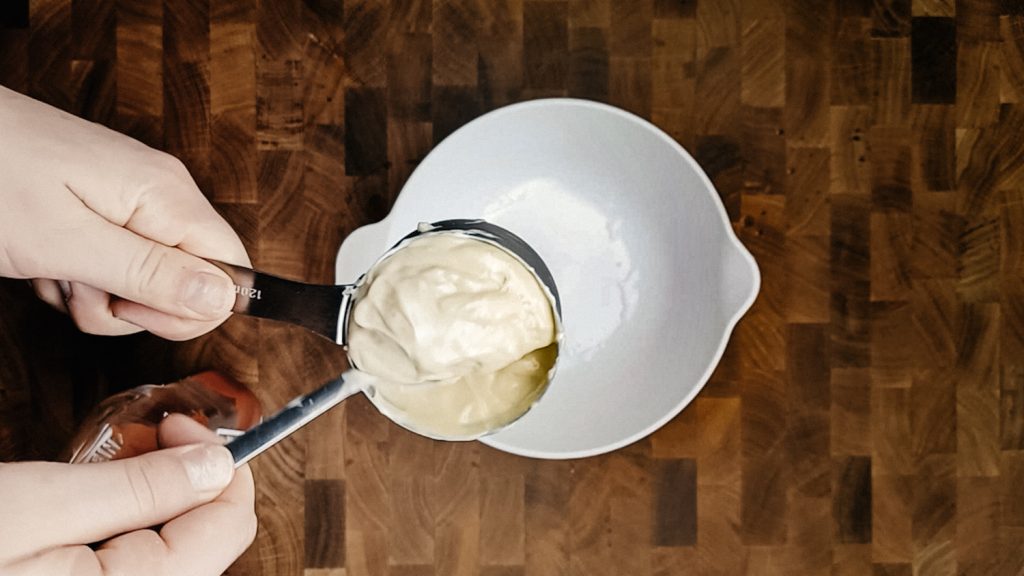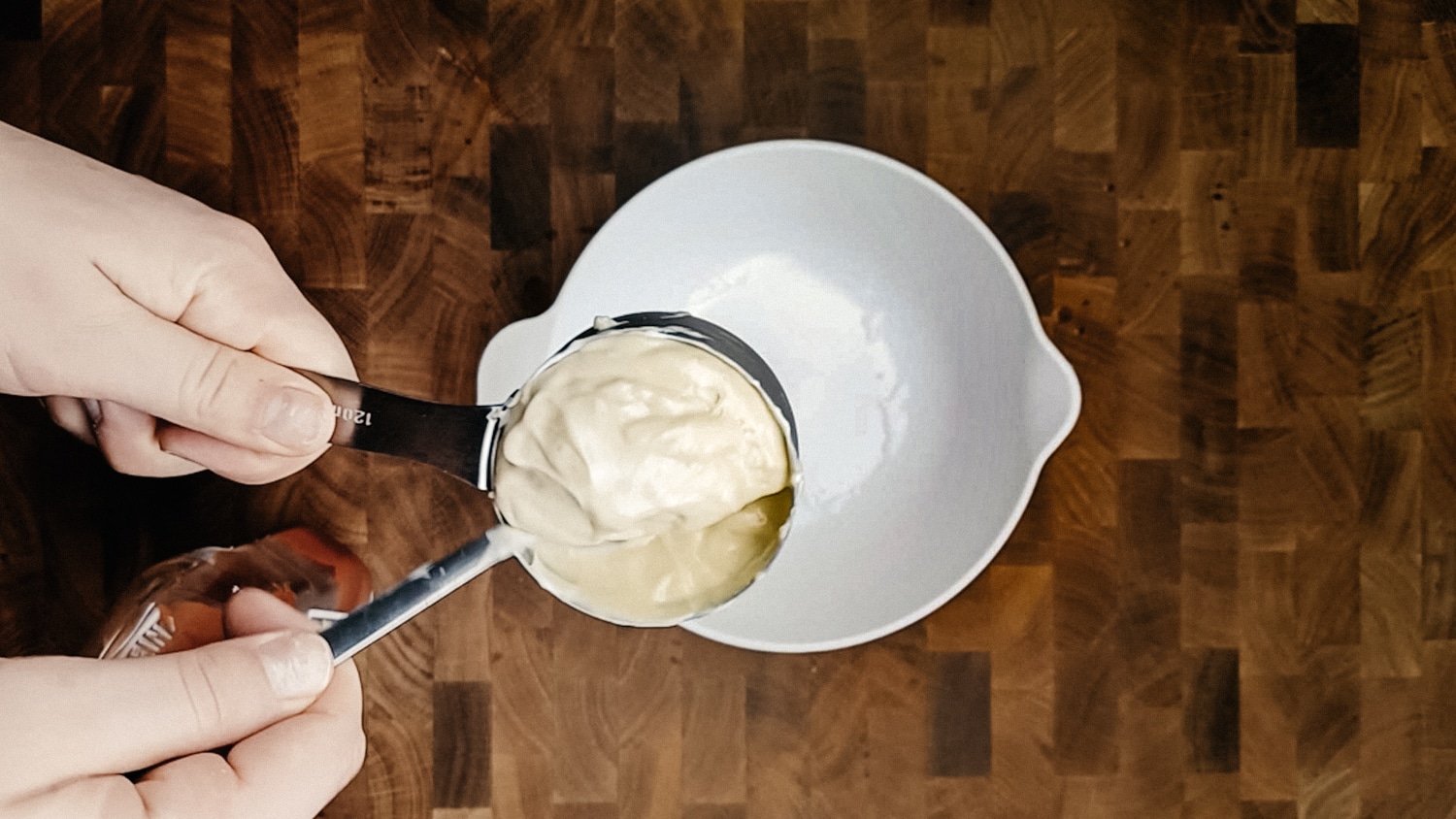 Step 2: Add the Ketchup
Add in one and a half tablespoons of sugar-free ketchup.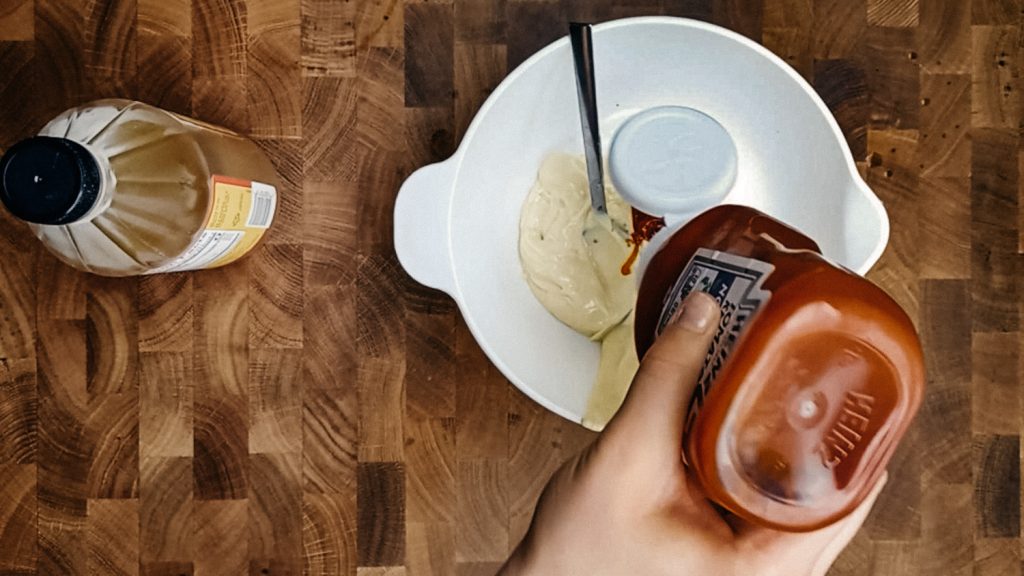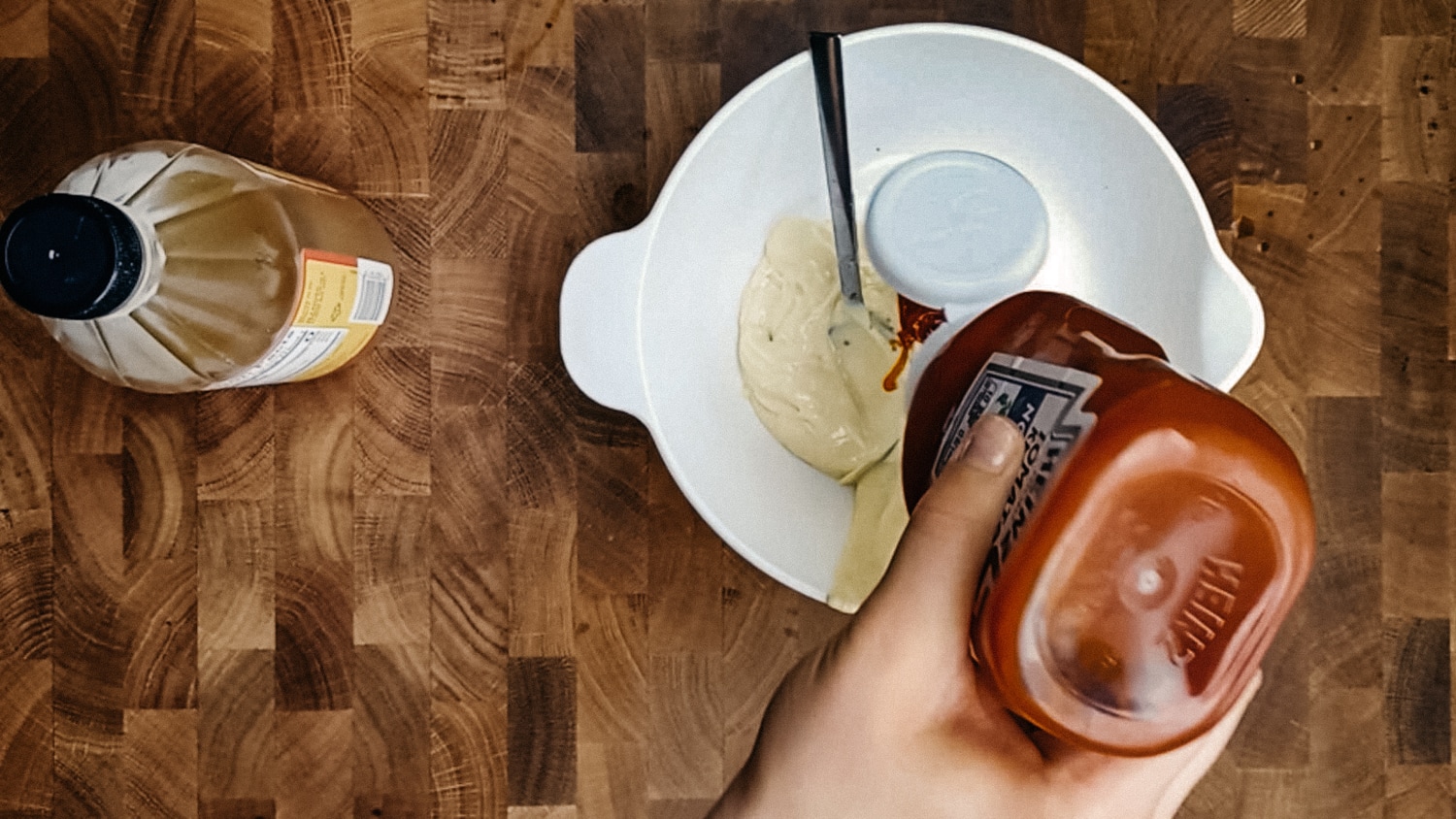 Step 3: Add the Vinegar
Pour in one teaspoon of vinegar.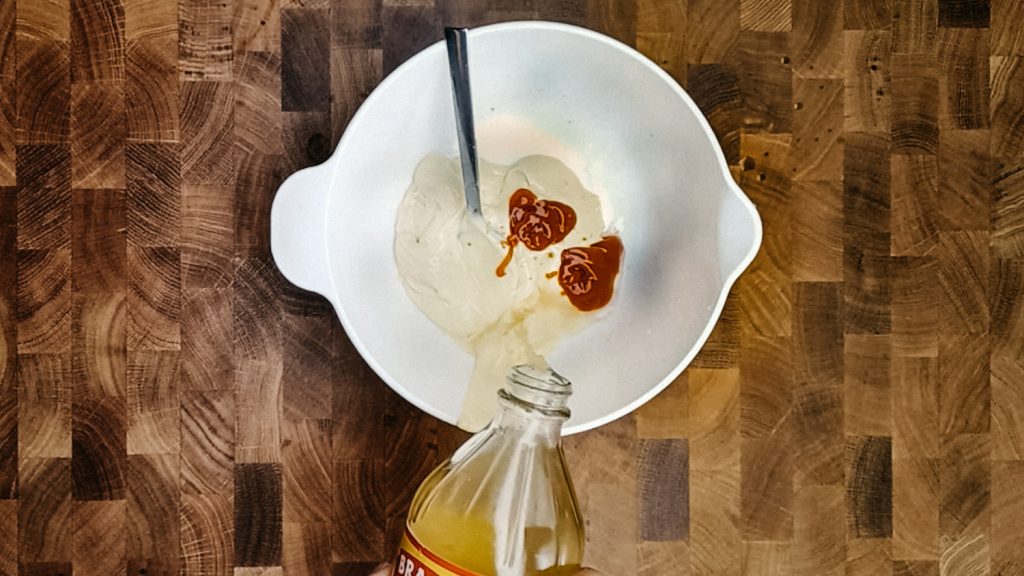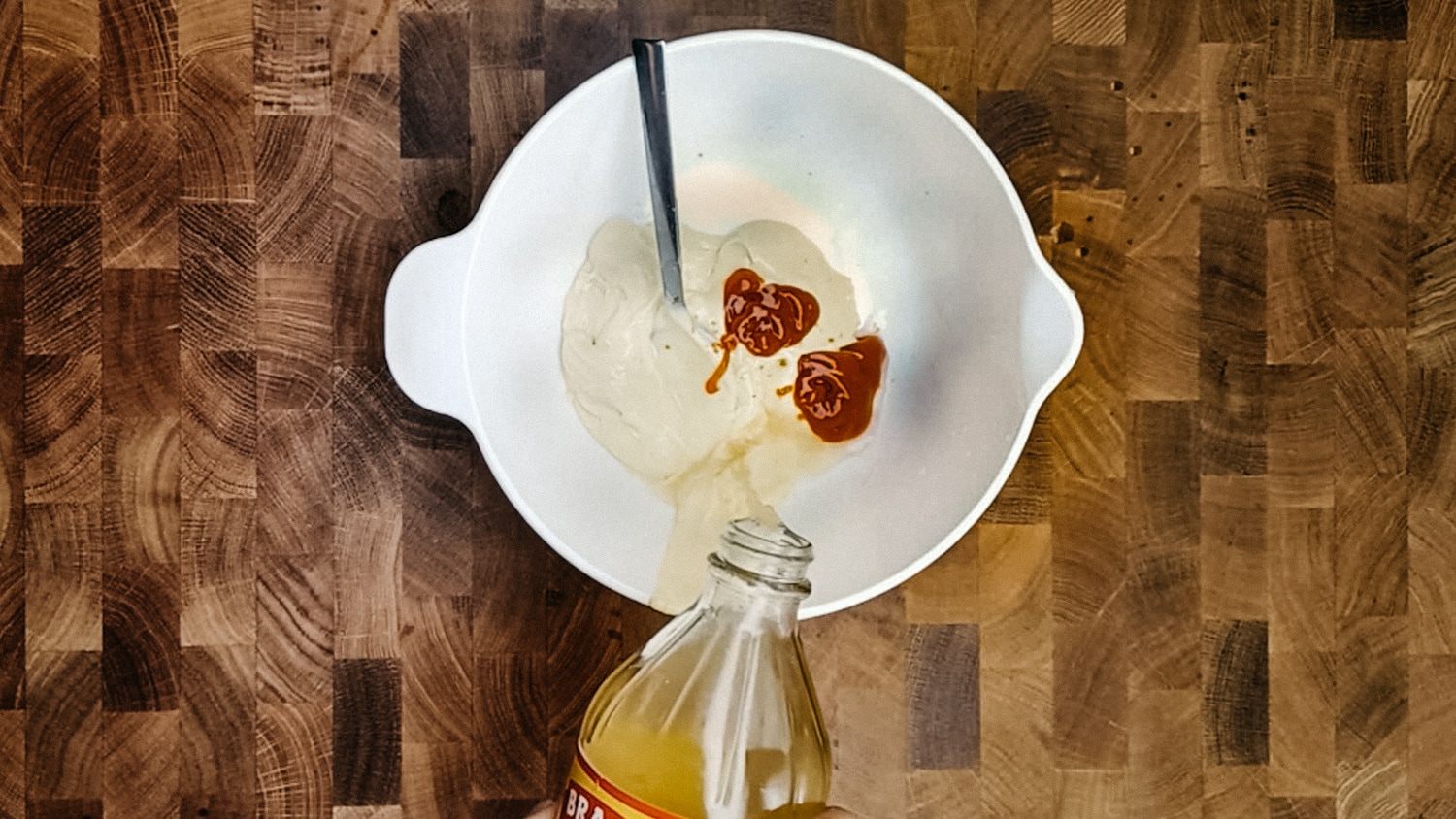 Step 4: Season
Season with fresh cracked pepper and salt.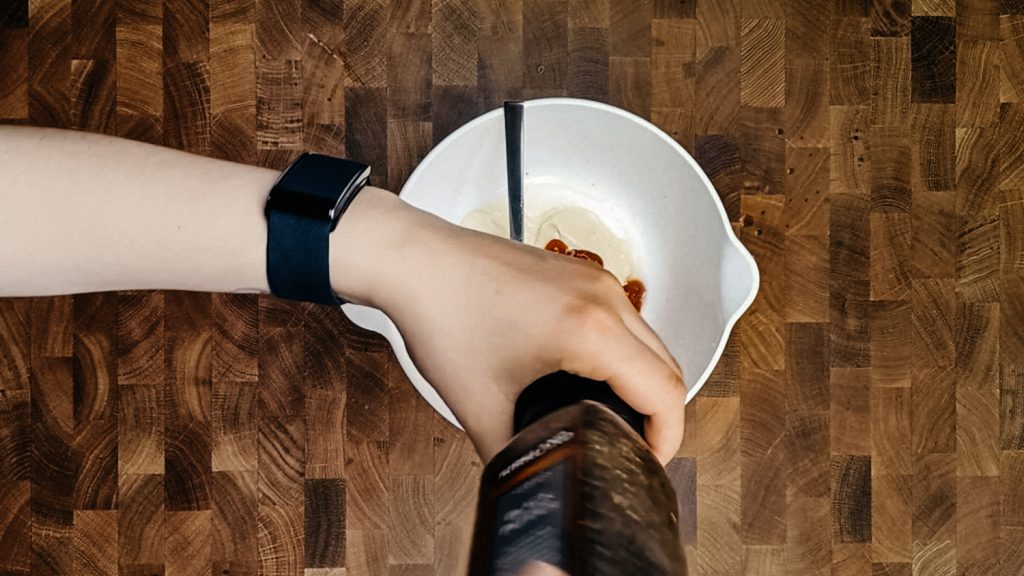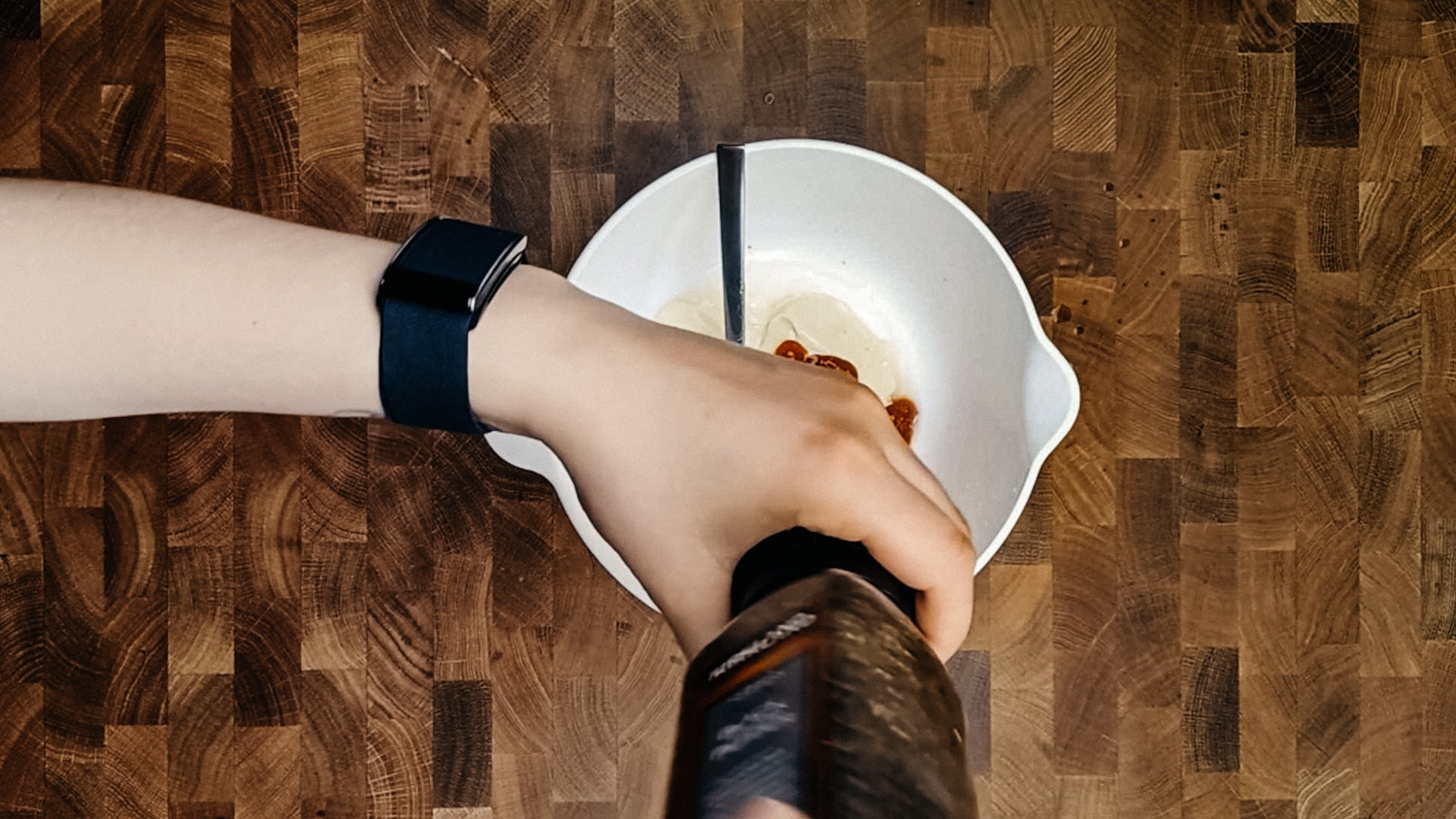 Step 5: Add the Dill Pickle
Add in 1 tablespoon of finely diced dill pickle.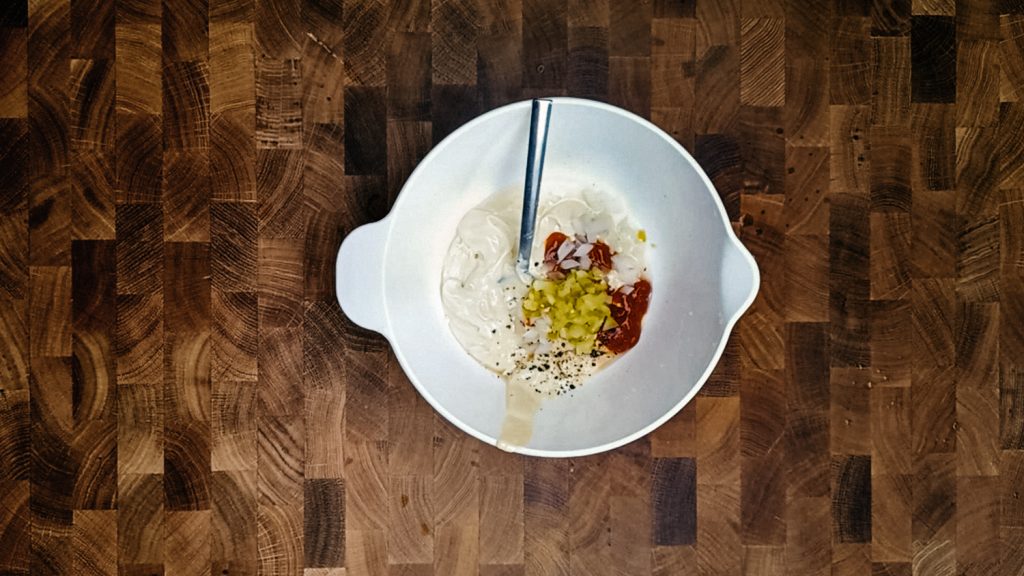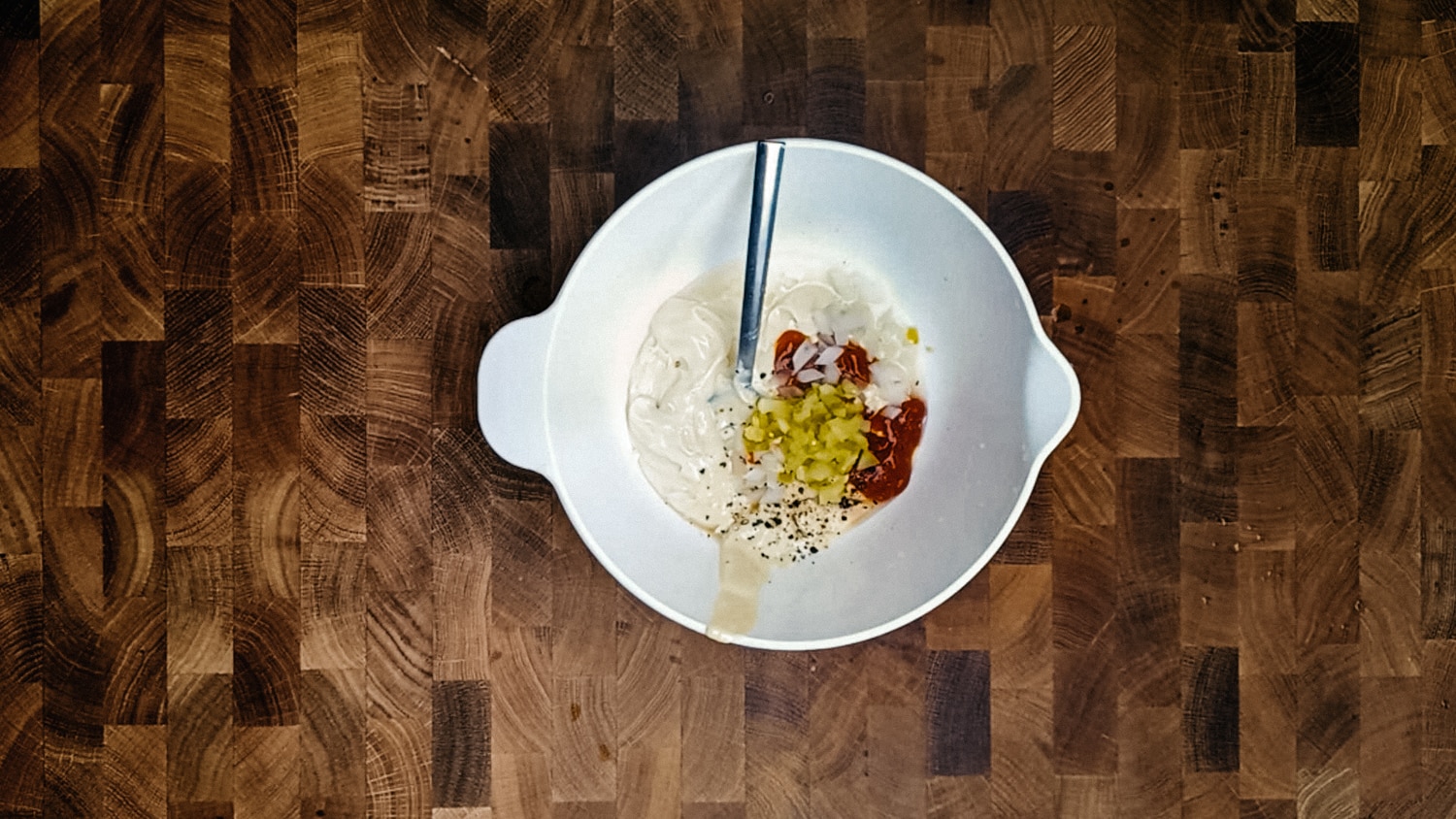 Step 6: Sweeten
Sweeten with 5 drops of liquid stevia.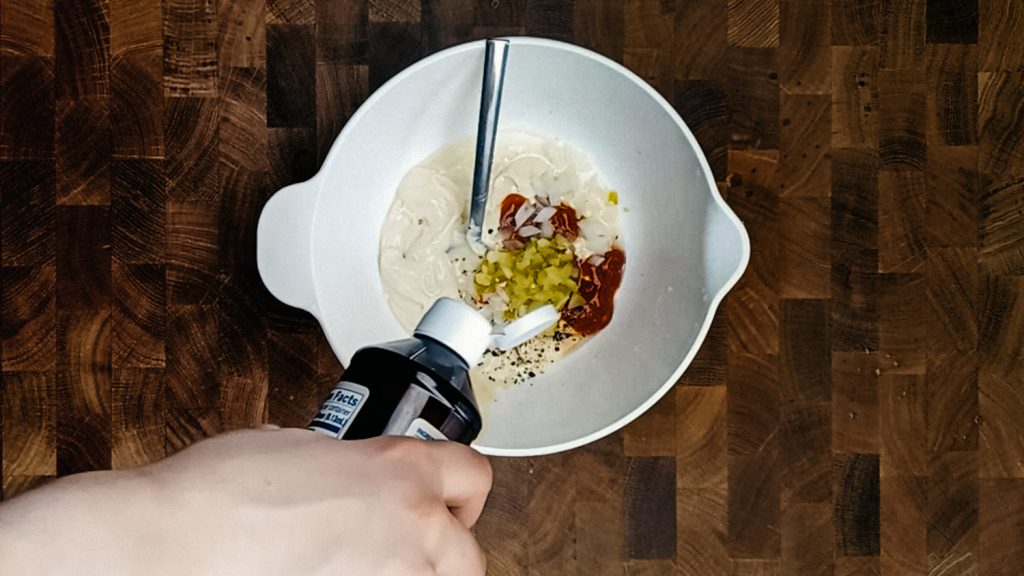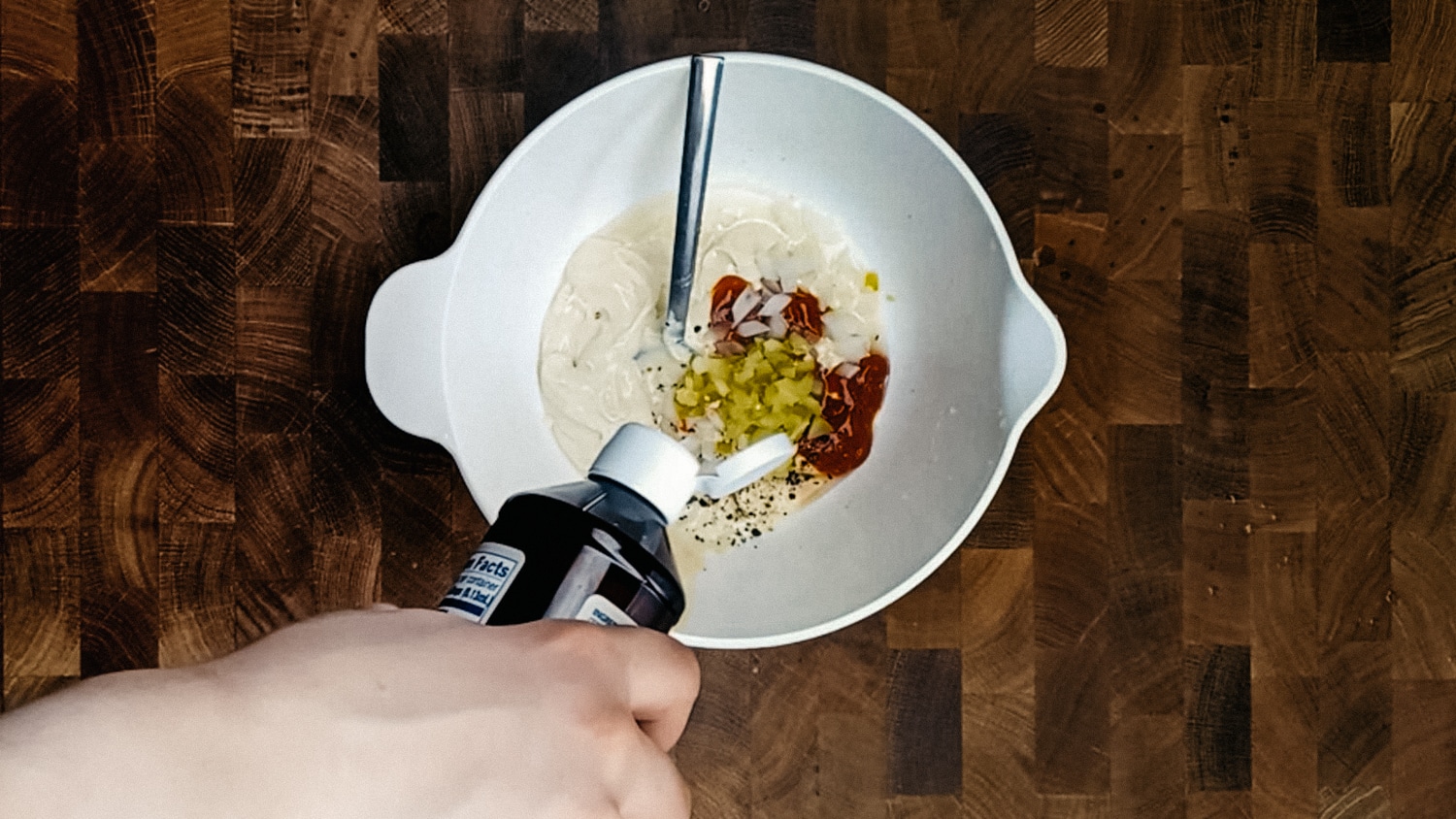 Step 7: Stir and Store
Stir with a spoon or whisk thoroughly to combine all ingredients, then refrigerate your low carb Thousand Island Dressing in an airtight container or jar.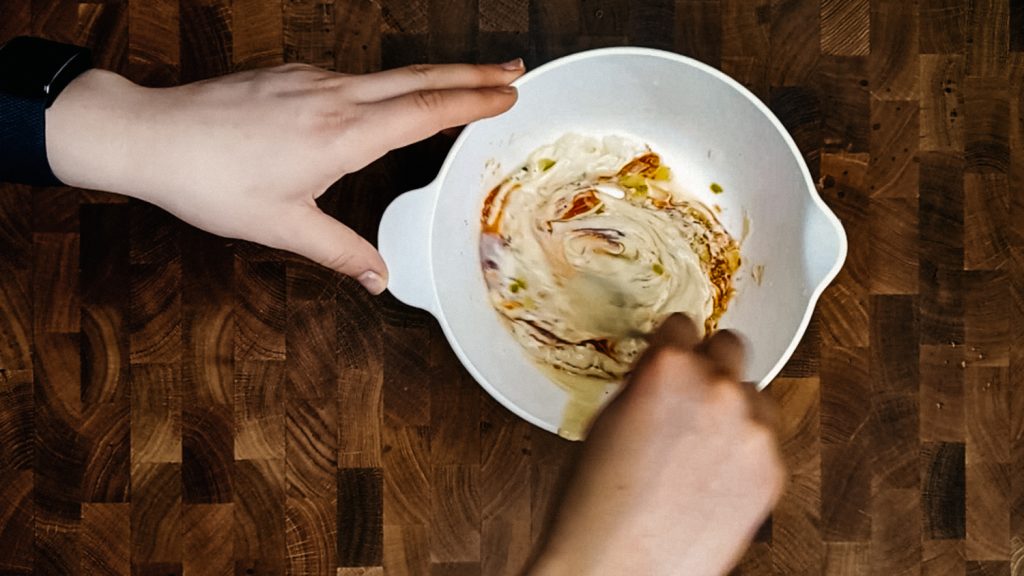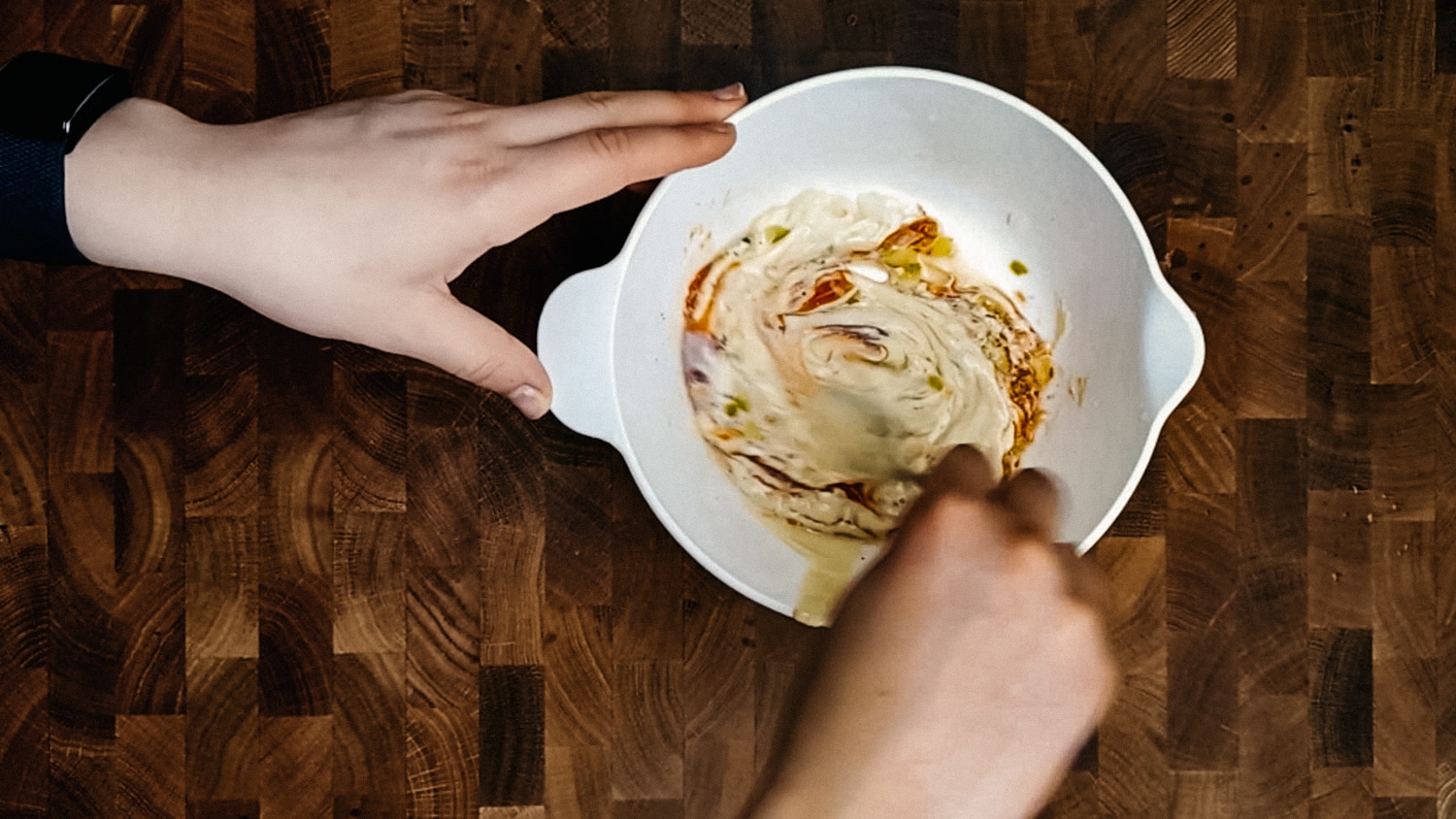 Common Questions
We know what you're thinking. Keto Thousand Island Dressing? Surely this is too good to be true!
Check out some of these commonly asked questions to see why you should choose our recipe over the usual kind – and how to make the best salad dressing possible, of course.
Does 1000 Island Dressing Have Carbs?
Thousand Island Dressing may be high-fat, but don't be fooled: the store-bought variety is often loaded with hidden sugar!
So, exactly how many carbs and sugar are in Thousand Island Dressing? To look at a commonly used brand, two tablespoons of Kraft Thousand Island Dressing contains 4 grams of carbs – and almost all of that (3 grams) is from sugar.
In fact, sugar is the fourth thing listed on this brand's Thousand Island Dressing ingredients.
Other brands don't fare too much better, either. Newman's Own Thousand Island Dressing also has 4 grams of carbs with 3 grams of sugar. Trader Joe's Thousand Island Dressing has 4 grams of carbs with 2 grams of sugar. Ken's Steakhouse has 4 grams of carbs, all of which is sugar.
Even the "healthy" 365 by Whole Foods Market Thousand Island Dressing has 3 grams of carbs per serve – which is also all sugar.
So if you ever find yourself a little heavy-handed with the dressing bottle, you could be adding a pretty high amount of sugar to your salad – enough to totally derail you from your carb limit for the day.
Our advice? Ditch the sugar-laden bottled stuff and make your own Keto Thousand Island Dressing at home!
What Keto Sweetener Can I Use?
This recipe uses liquid stevia, which is a highly concentrated, keto-friendly sweetener that works great in sauces.
If you don't have any stevia – or just don't like it – you could substitute it with any other keto-friendly sweetener. Check out our post on the Best Sugar Substitutes here.
Make sure to choose a liquid or powdered sweetener to avoid any unpleasant gritty texture. You can easily blend up any granulated sweetener into powder.
If you're using a powdered sweetener, make sure to adjust the ratio so you'll get the same level of sweetness. Five drops of stevia are equal to around a tablespoon of erythritol.
What If My 1000 Island Dressing Isn't Sweet Enough?
Prefer a sweeter dressing? We've used only a small amount of stevia for this Keto Thousand Island Dressing recipe, but feel free to add a little extra until it reaches your desired level of sweetness.
Make sure you don't add too much liquid stevia at once. A little goes a long way, so start with just one drop!
Remember, you'll also be getting extra sweetness from the sugar-free ketchup, as well as the natural sweetness from the dill pickle.
Plus, the longer you're keto, the more your palate will adjust to a sugar-free diet. That means you likely won't need quite as much sweetener in your recipes.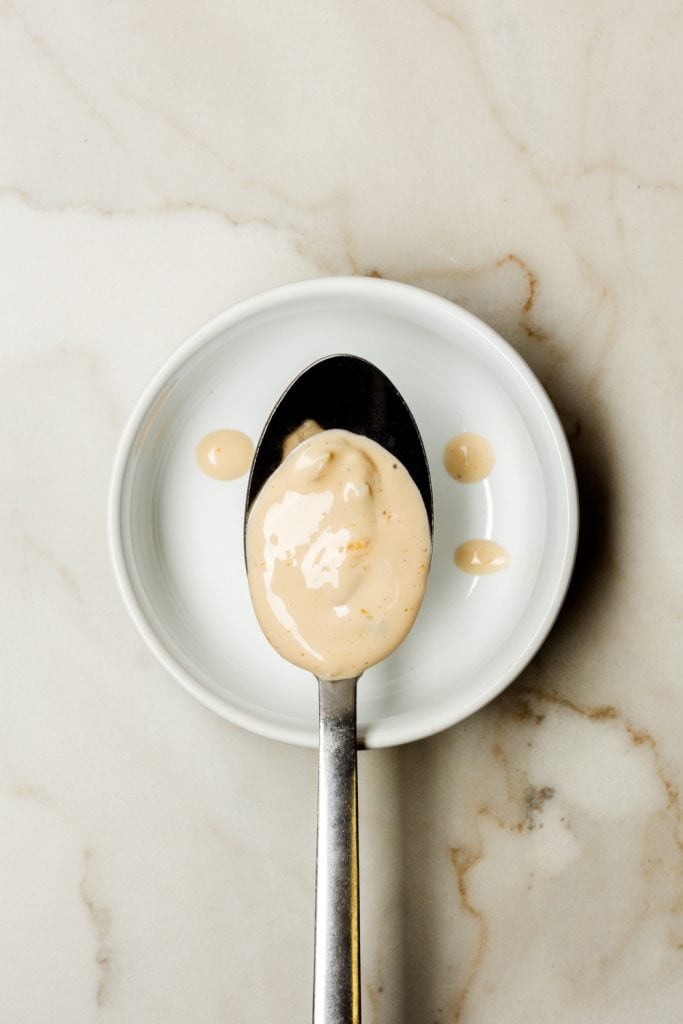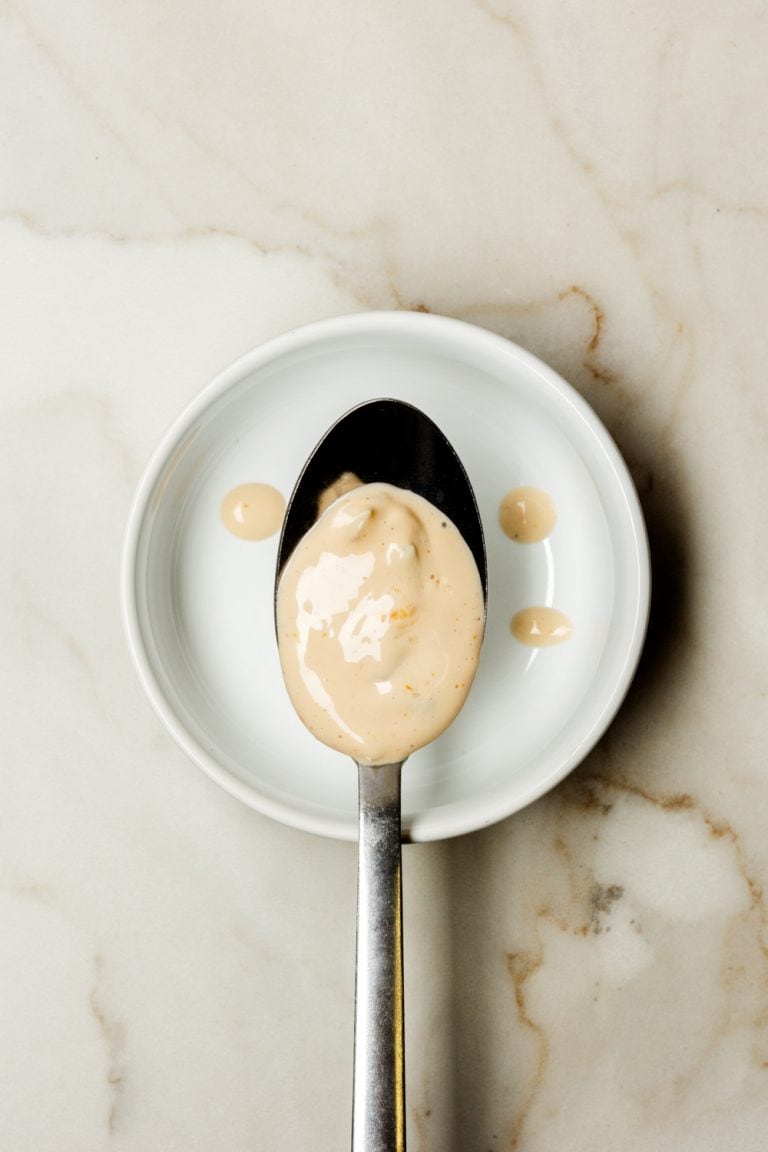 Which Ketchup and Mayonnaise Should I Use?
We recommend choosing ketchup with as little sugar as possible – preferably none at all.
Make sure to double-check the ingredients to look out for "natural" sugars such as honey, maple syrup or fruit juice. These contain net carbs you want to avoid on a keto diet.
It's also a good idea to find mayonnaise made with healthy oils, such as avocado oil or olive oil. 
And pay extra attention to that ingredients list! Sometimes "avocado oil mayonnaise" is actually a blend of avocado and vegetable oil.
We use Primal Kitchen brand mayonnaise, as it's made with 100% avocado oil.
You can read all about which cooking oils to choose and avoid in our Healthy Cooking Oils Guide.
Is This Thousand Island Dressing Recipe Healthy?
Yes! Unlike the sugar-filled store-bought version, our sugar-free low carb Thousand Island Dressing recipe is indeed healthy.
This Thousand Island Dressing contains two surprisingly nutritious ingredients that don't just add flavor, but extra health benefits, too: pickles and vinegar. These tangy ingredients are seriously underrated!
Did you know that pickles contain Vitamin K, potassium and calcium? Anyone on a keto diet knows how important potassium is! It's essential for normal cell function and can become depleted on a keto diet.
Vinegar has been used in cooking for thousands of years and boasts a ton of health benefits, such as potentially reducing the glucose response to carbohydrates and helping you to feel satiated after meals.
Not to mention this low carb Thousand Island Dressing is loaded with healthy fats to help you feel satisfied and full on a keto diet.
What Is a Good Substitute for Thousand Island Dressing?
Thousand Island Dressing just not your thing? No problem. There are plenty of other creamy, tangy, high-fat salad dressings you can enjoy on a keto diet.
Our recommendations are:
Caesar dressing
Ranch dressing
Mayonnaise
Big Mac Sauce
As always, read the ingredients and nutrition panel on the bottle of any dressing you buy to check for net carbs and unhealthy cooking oils.
Or, just make one of our amazing keto recipes – check out the recommendations further down in this post!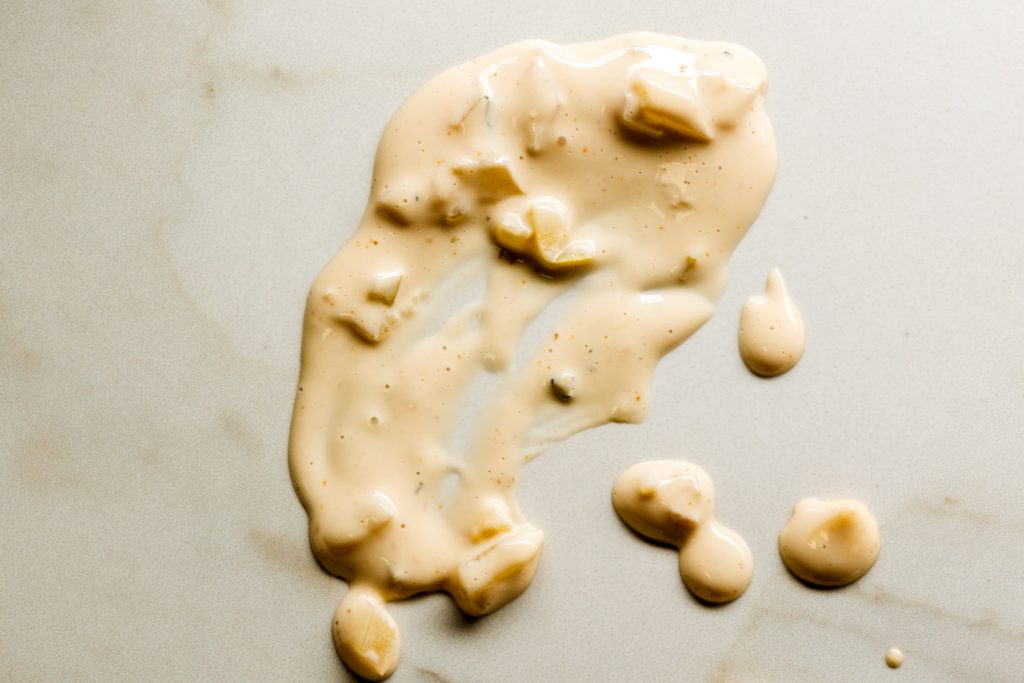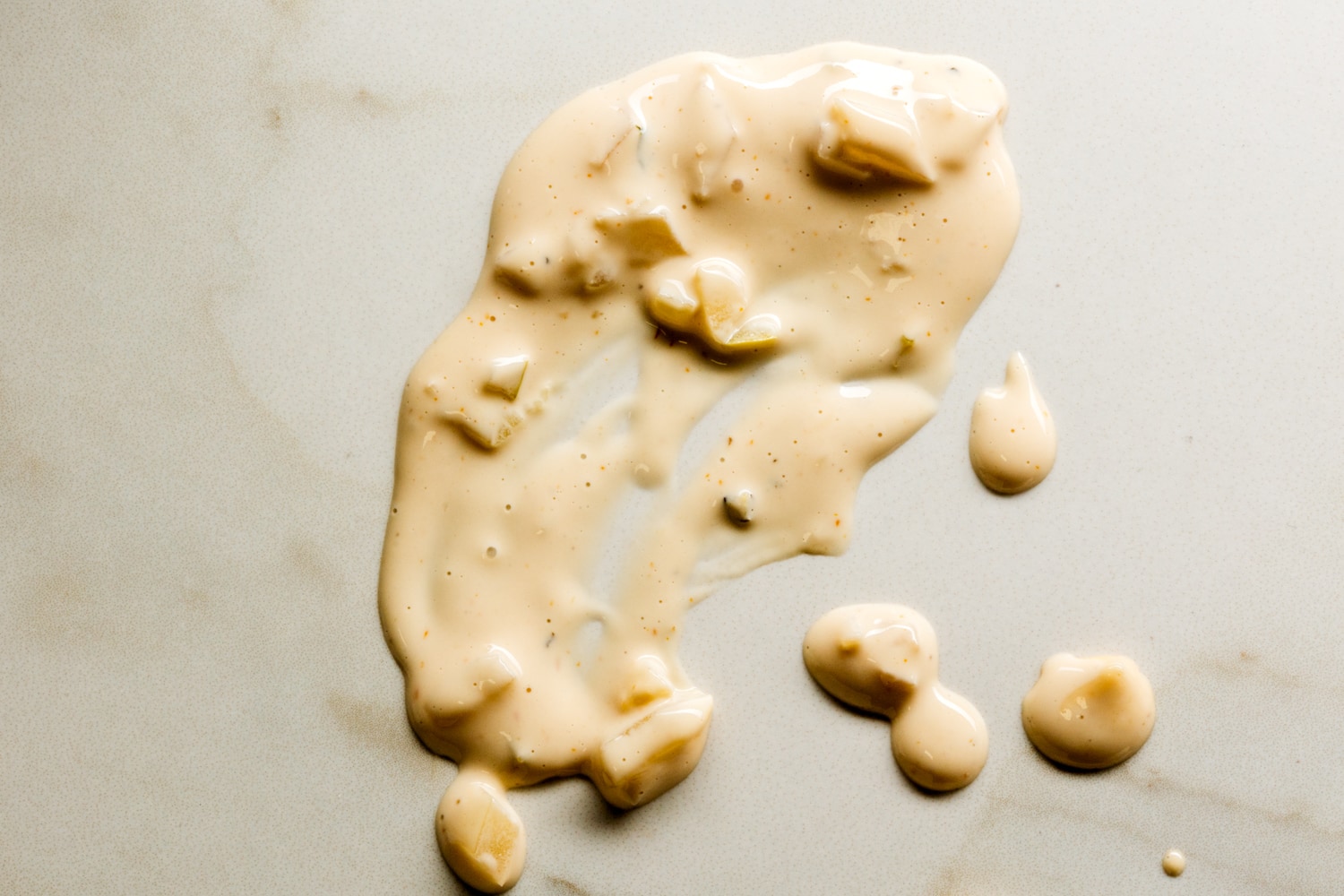 What Can I Serve With Keto Thousand Island Dressing?
The best part about this Keto Thousand Island Dressing? It's super versatile! You really can put it on absolutely everything – not just salads.
You could of course mix it through your favorite salad mix for a delicious keto salad that won't leave you hungry half an hour later.
You can also spread it on a keto burger for a fast food-style sauce that'll make you feel like you're eating at your own diner. Our Keto Hamburger Buns are perfect for this!
And don't forget to try it as a dipping sauce, too. Serve it with our Keto Chicken Tenders or better yet, Low Carb Onion Rings.
Trust us: it improves whatever you put it on!
How to Store Your Keto Thousand Island Dressing
This Keto Thousand Island Dressing can be easily stored in a sealed container or jar. Feel free to repurpose old salad dressing bottles if you like!
This recipe will keep in the fridge for up to a week, or frozen for up to 6 months. Be sure to whisk it thoroughly after defrosting.
But be warned: this Thousand Island Dressing is so good that it may not even last the week!
More Keto Recipes Like This
Our Keto Thousand Island Dressing recipe shows just how delicious a keto diet can be with a little added fat! Whether you're after another sugar-free dressing to add to your repertoire or need a hand perfecting your salad game, we've got plenty of keto recipes we just know you'll love.
Check these out:
Big Mac Salad – Our delicious take on the tastiest keto salad out there.
Homemade Keto Caesar Dressing – You won't even need anchovies for this irresistible salad dressing!
Keto Salad – Our best keto salad recipes, plus a comprehensive guide to creating the perfect keto salad.
Conclusion
This is the salad dressing we always reach for when we're about to throw together a quick salad, but can't stomach the idea of eating another bland (or worse, overly vinegar-tasting) bowl of lettuce leaves. And now, you can, too!
And while we love to create delicious keto dressings with fresh herbs, specialty vinegar and an array of different seasonings, sometimes you just can't beat the classics. And we're happy to say that our Keto Thousand Island Dressing is much lower in sugar than any store-bought version – and way tastier, too.
We'd love to see how creative you get with your Keto Thousand Island Dressing! Share your results on social media and make sure to tag us. We promise no food combination is too unusual for this amazing dressing!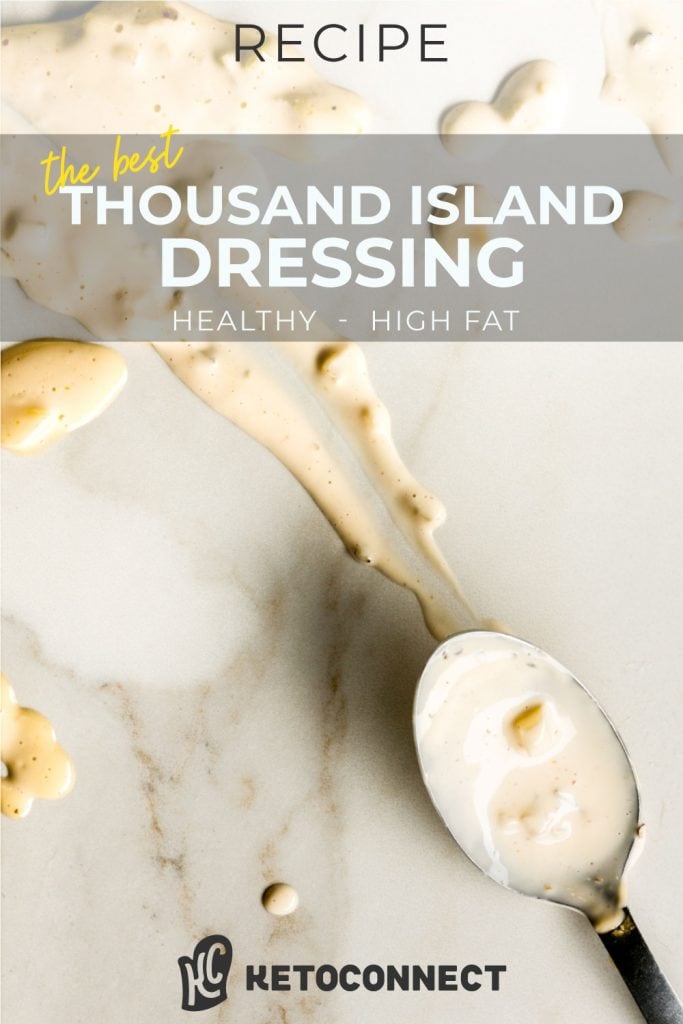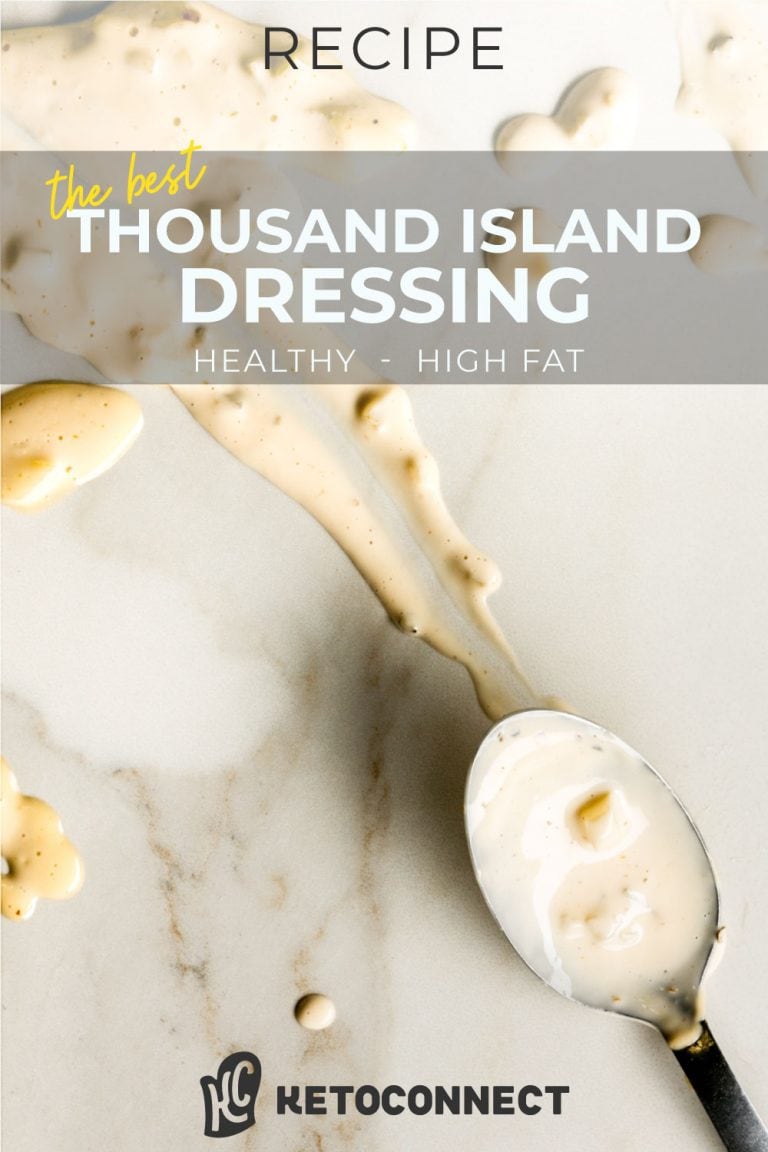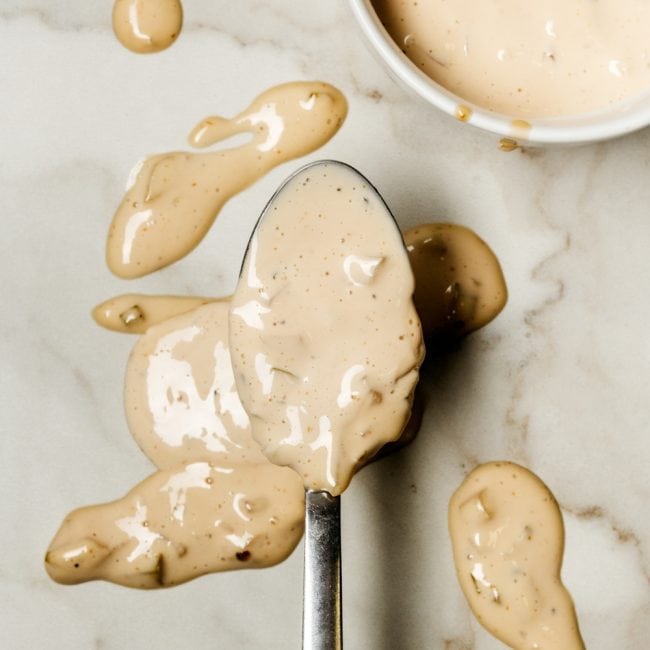 Keto Thousand Island Dressing Recipe
A dressing that tastes just like your favorite without all the sugar and low quality oils.
Total Time 5 minutes
Servings 6 Servings
Calories per serving 128kcal
Prep Time: 5 minutes
Cook Time: 0 minutes
Ingredients:
1/2 c Mayo
1 1/2 tbsp Sugar Free Ketchup
1 tsp White Vinegar
2 tsp Finely Chopped Onion
1 tbsp Finely Diced Dill Pickle
5 drops Liquid Stevia
Instructions:
In a medium bowl combine the mayo, ketchup, vinegar, onion, pickle, and stevia.

Stir well to incorporate all ingredients fully.

Store in an airtight container for up to a week.
Nutrition Facts
Keto Thousand Island Dressing Recipe
Amount Per Serving
Calories 128 Calories from Fat 126
% Daily Value*
Fat 14g22%
Saturated Fat 2g10%
Trans Fat 1g
Polyunsaturated Fat 8g
Monounsaturated Fat 3g
Cholesterol 8mg3%
Sodium 140mg6%
Potassium 7mg0%
Carbohydrates 1g0%
Fiber 1g4%
Sugar 1g1%
Protein 1g2%
Vitamin A 17IU0%
Vitamin C 1mg1%
Calcium 3mg0%
Iron 1mg6%
* Percent Daily Values are based on a 2000 calorie diet.
Written By