Tacos are a delicious food enjoyed just about everywhere! They're quick, easy, and super flavorful, but only if you have the right pre-made keto taco seasoning!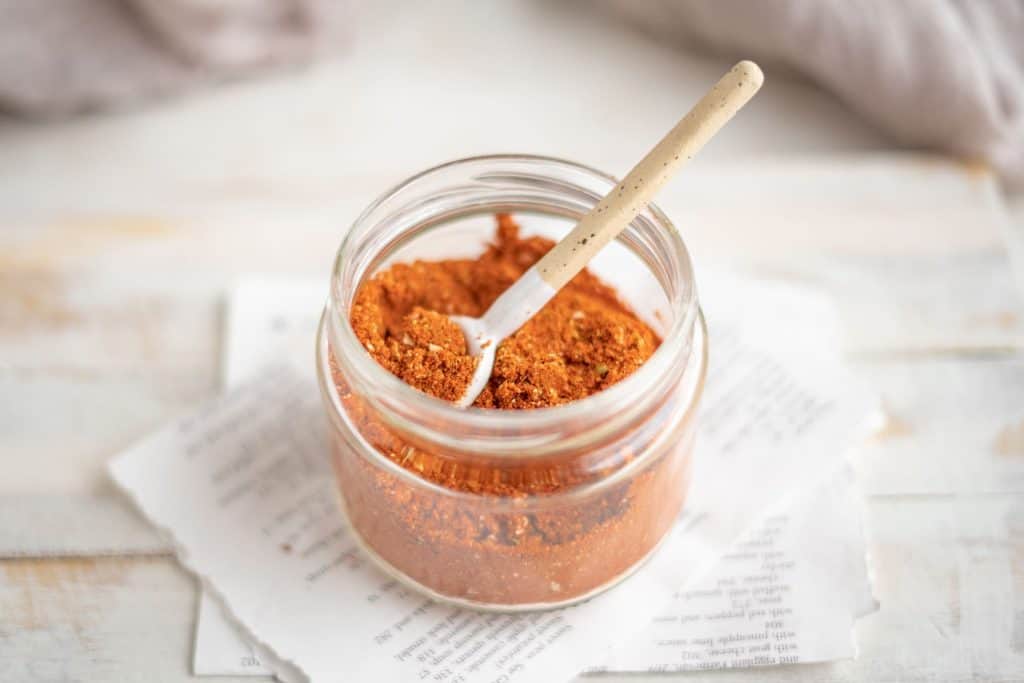 Are Tacos Keto?
There is nothing specifically wrong with tacos, more the shell your ground beef sits in. Ground beef has great keto macros, but taco shells on the other hand can have 22 grams per flour tortilla and 20 grams per corn shell.
So, if you want to enjoy your tacos you are going to need a keto friendly shell, and a healthy sugar and filler free taco seasoning.
Is Taco Seasoning Keto?
Like I said above traditional taco seasonings are NOT keto. This is because standard companies will use ingredients like cornstarch, flour, sugar, and maltodextrin to bulk up the seasoning and lower costs.
Fillers often have large amounts of added carbs too which can up the net carb count substantially. Thankfully our keto taco seasoning is low carb, gluten free, and packed with flavor.
Are There Carbs in Spices?
Short answer yes, spices do have carbs, but carb counts will vary depending on the seasoning. Chili powder and oregano are practically carb free, but garlic and onion powder is where the carbs will be upped.
Still, depending on your goals you can lower or increase the amount of taco seasoning mix on your keto friendly taco Tuesday. Simply add less or half the amount recommended to lower the carbs. You may lose some flavor, but there will still be enough to pack a punch.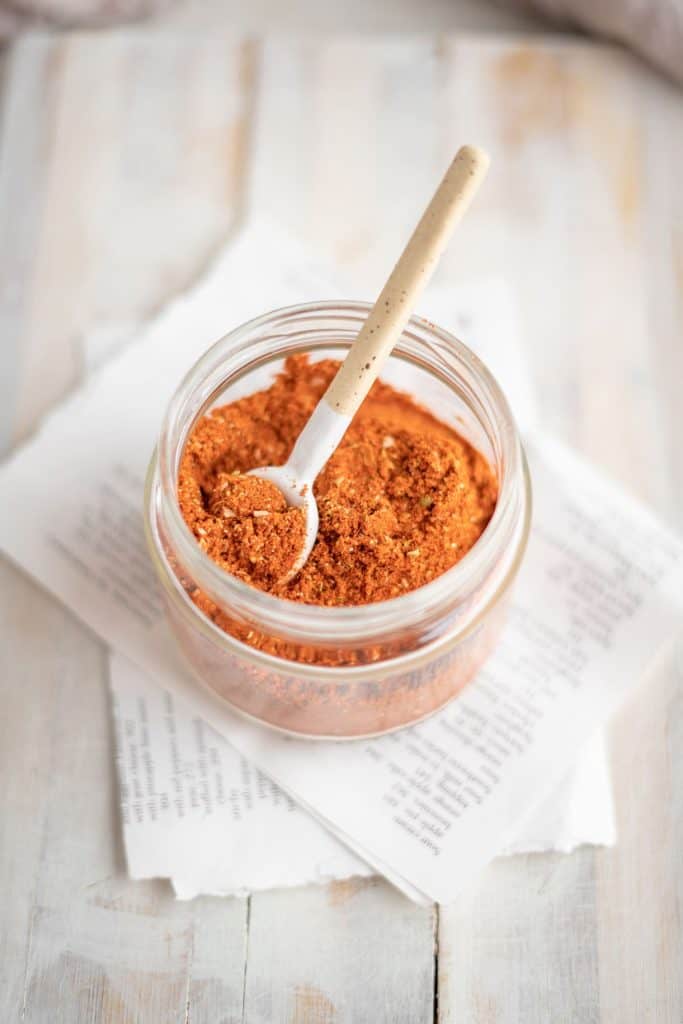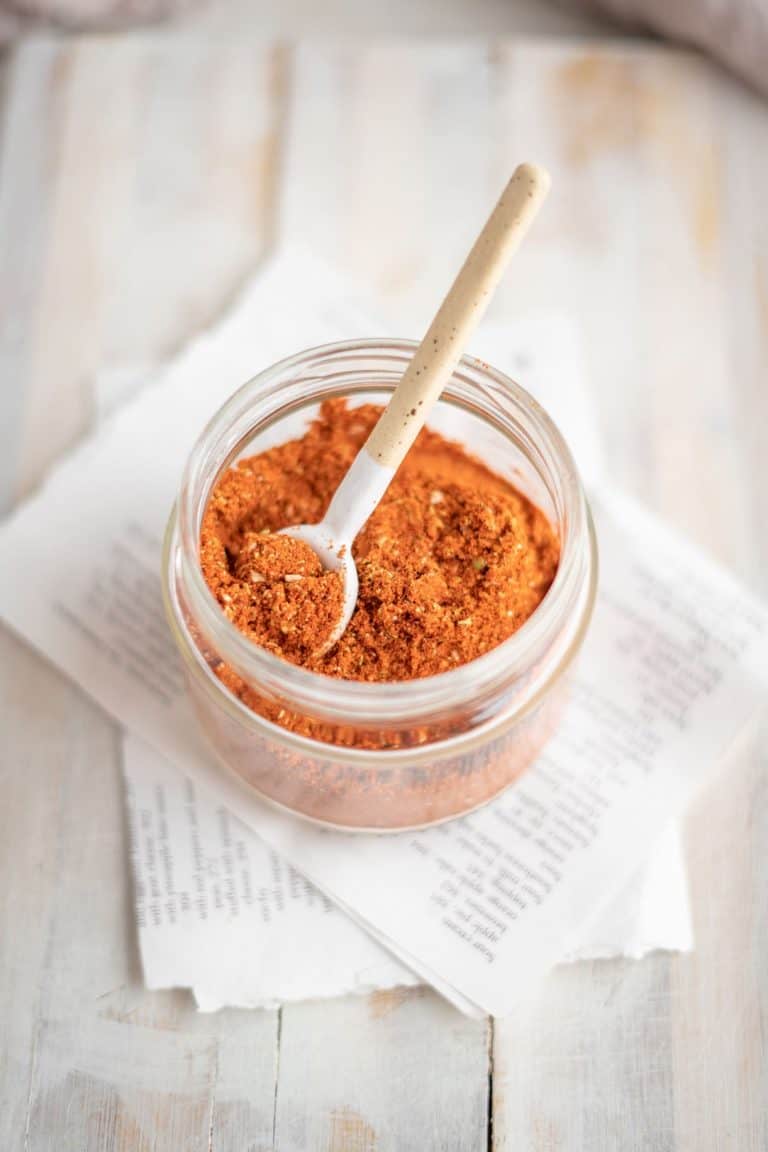 What Makes a Good Keto Taco Seasoning
Homemade taco seasoning takes a blend of powerful and flavorful spices to truly be a showstopper. However, without fresh spices your homemade low carb taco seasoning just won't be as punchy.
Ground spices like chili powder and cumin will start to lose their flavor around 3 months of opening. S0, instead of buying spices in bulk try to buy select portions of spices from your local bulk section.
Spices from the bulk section are usually changed more frequently giving them a fresher flavor.
Gluten Free Filler Free Seasonings
Too many pre- made taco seasoning mixes are loaded with cheap gums, flours, and fillers. By making your own homemade taco seasoning you will ensure there is no added nonsense in your seasoning.
To make a delicious taco seasoning keto you need all thriller no filler, so let's bring on the spices!
An Under 5 Minute Recipe
This keto friendly taco seasoning is so easy to whip up you have no excuse to use a low quality store-bought version. It takes about 2 minutes to measure out all the ingredients and another minute to shake up or whisk together your spices.
Plus when you add this keto taco seasoning mix into your ground beef you'll have a super quick taco dinner done in under 20 minutes.
Keep scrolling to see our top keto taco shells and toppings so you can have your own personal taco night with all the fix-ins.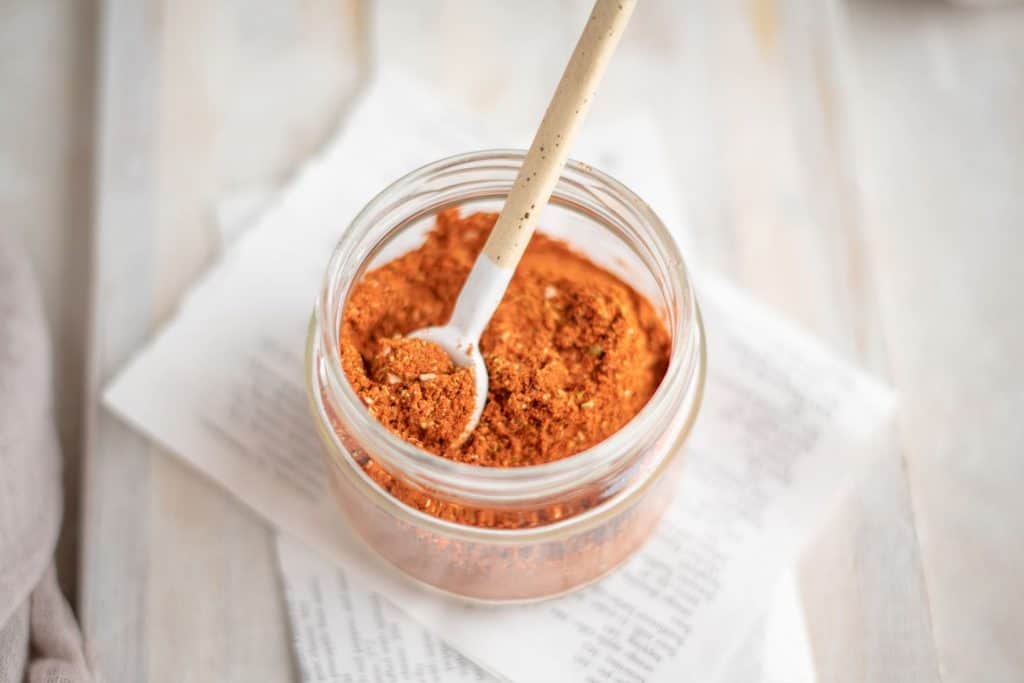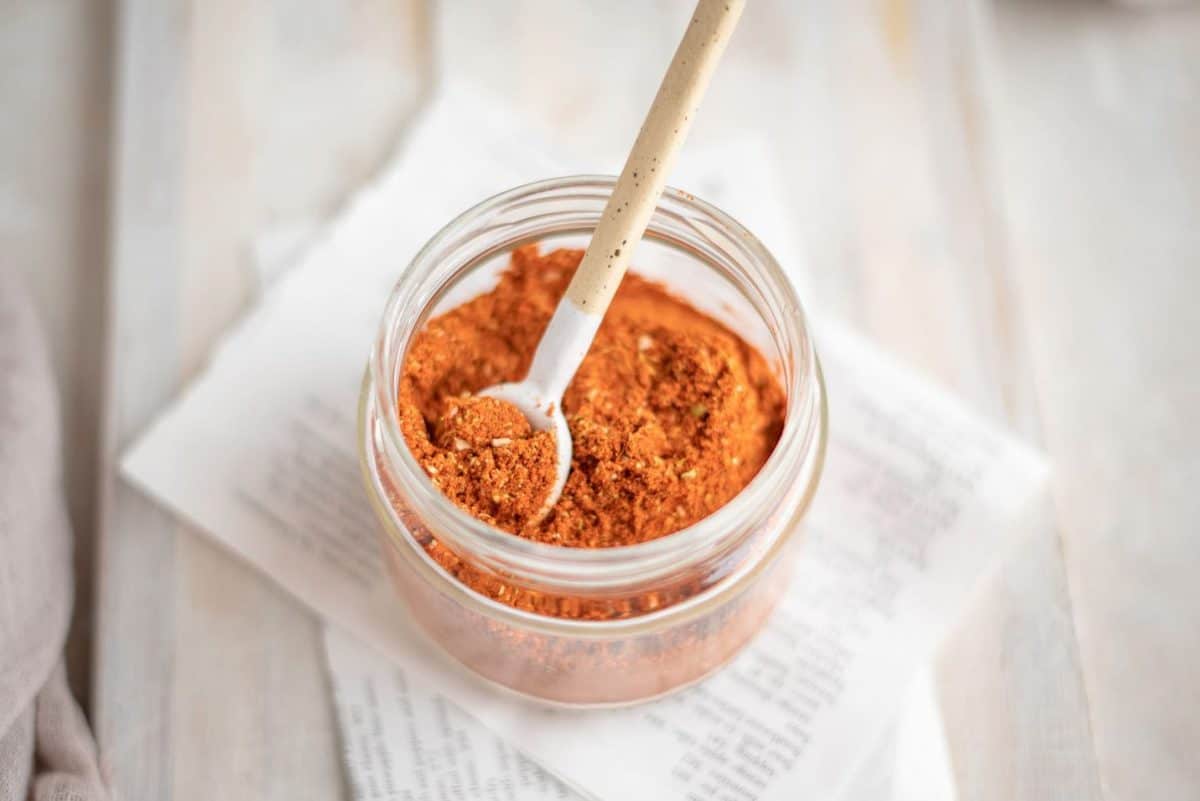 What to use Taco Seasoning On
Everyone knows taco seasoning is for tacos, but what else is it good on? Lucky for you there are a couple more delicious uses for a keto taco seasoning mix. Some additional uses are:
Keto Chili Starter – When it's a cold winter night and you're just craving some gluten free chili, use our taco seasoning mix as the perfect soup spice base. Many of the spices are the same in both dishes so you won't lose out on that authentic chili flavor.
Keto Chicken Quesadillas – Chicken quesadillas always need a little extra something, and we recommend that something be homemade keto taco seasoning on your grilled chicken. It adds flavor and smokiness to your quesadilla.
Keto Fajitas – Low carb taco seasoning also works great on fajitas. You can use it on chicken and steak varieties to add a little extra punch to your recipe.
Obviously there are a ton of delicious Mexican recipes you can add taco seasoning too, but these are just a few of our favorites.
How to Make Keto Taco Seasoning
If you're craving tacos then it's time to make your own delicious keto taco seasoning. Grab out a jar and let's get mixing!
Ingredients
To make this low carb taco seasoning recipe you are going to need chili powder and ground paprika the the base spices. You can use smoked paprika or regular varieties, same goes for Mexican chili powder or plain chili powder. Then you are going to need cumin, oregano, garlic powder, and minced onion flakes. Onion flakes rehydrate and give a little more flavor to the spice mix than just onion powder. Finally you will need a little salt and a little black pepper.
We whisk this recipe together in a mason jar, but you can always just whisk it in a bowl and then transfer it into a Tupperware container.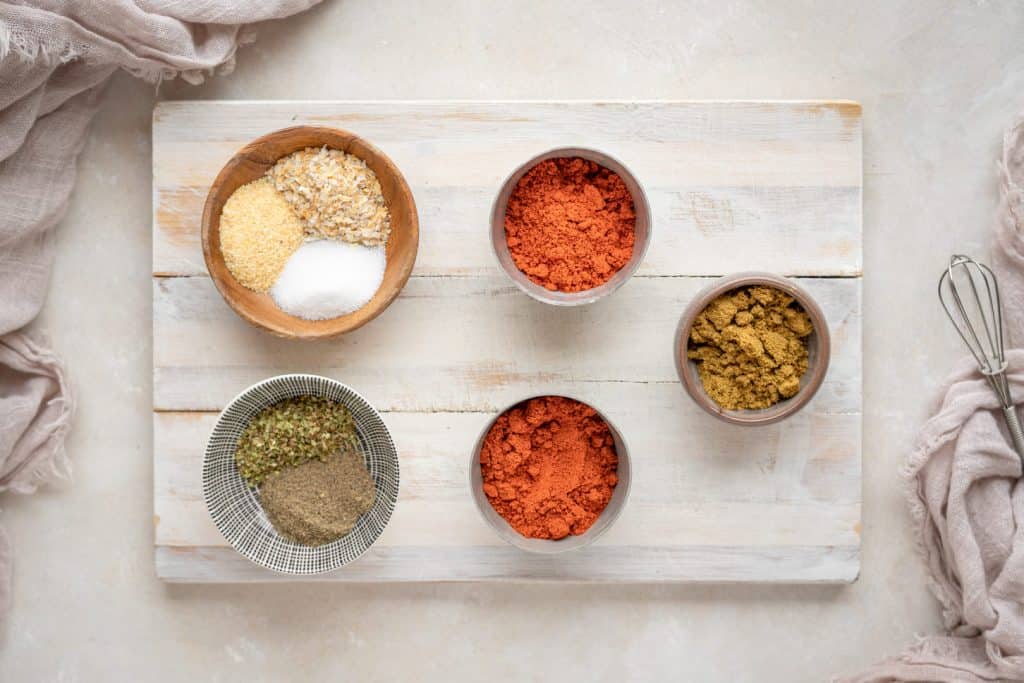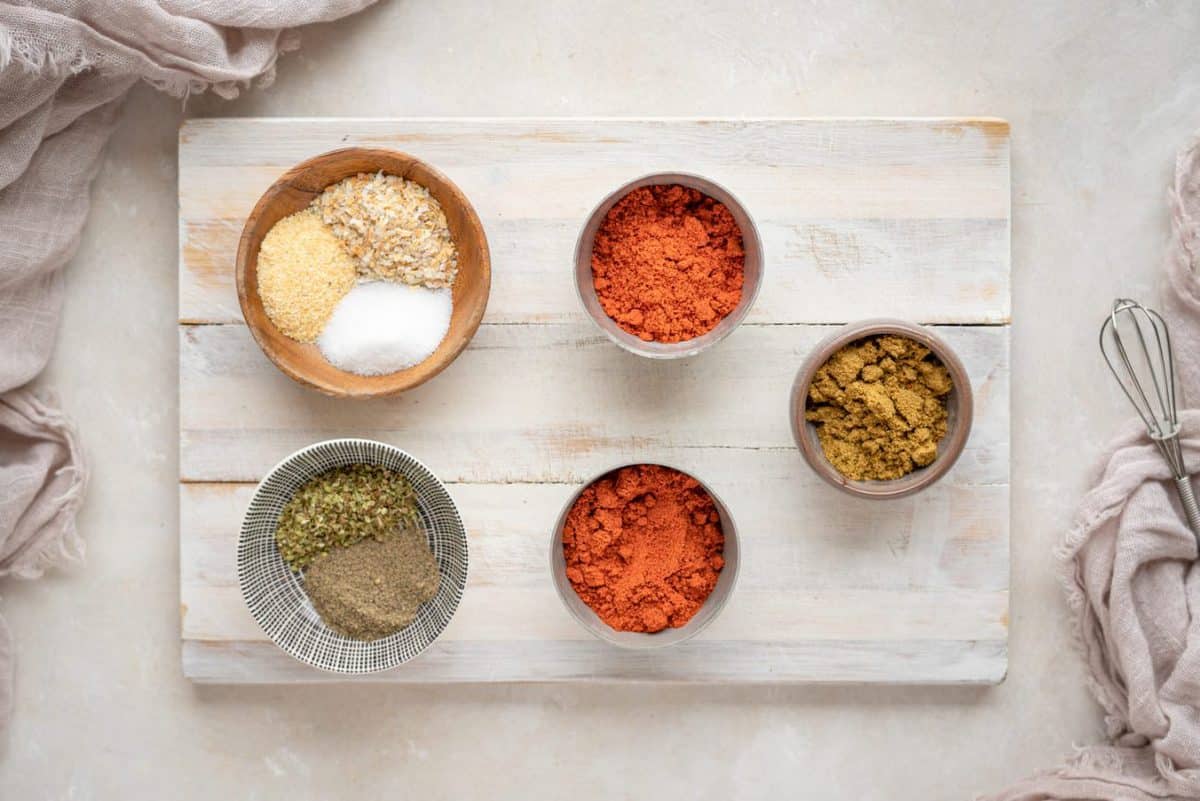 Making Taco Seasoning Keto
To make taco seasoning keto you'll need a mason jar and just 2 minutes. Before you know it you'll have a delicious taco seasoning recipe perfect for flavoring all your Mexican style dishes.
Begin by adding all your spices into a mason jar.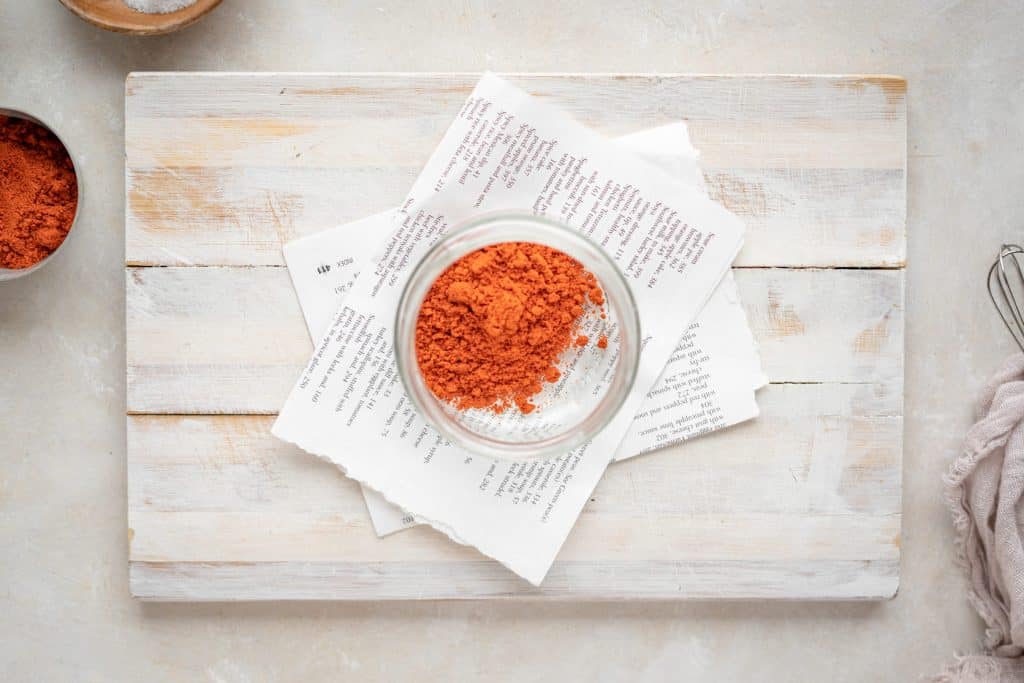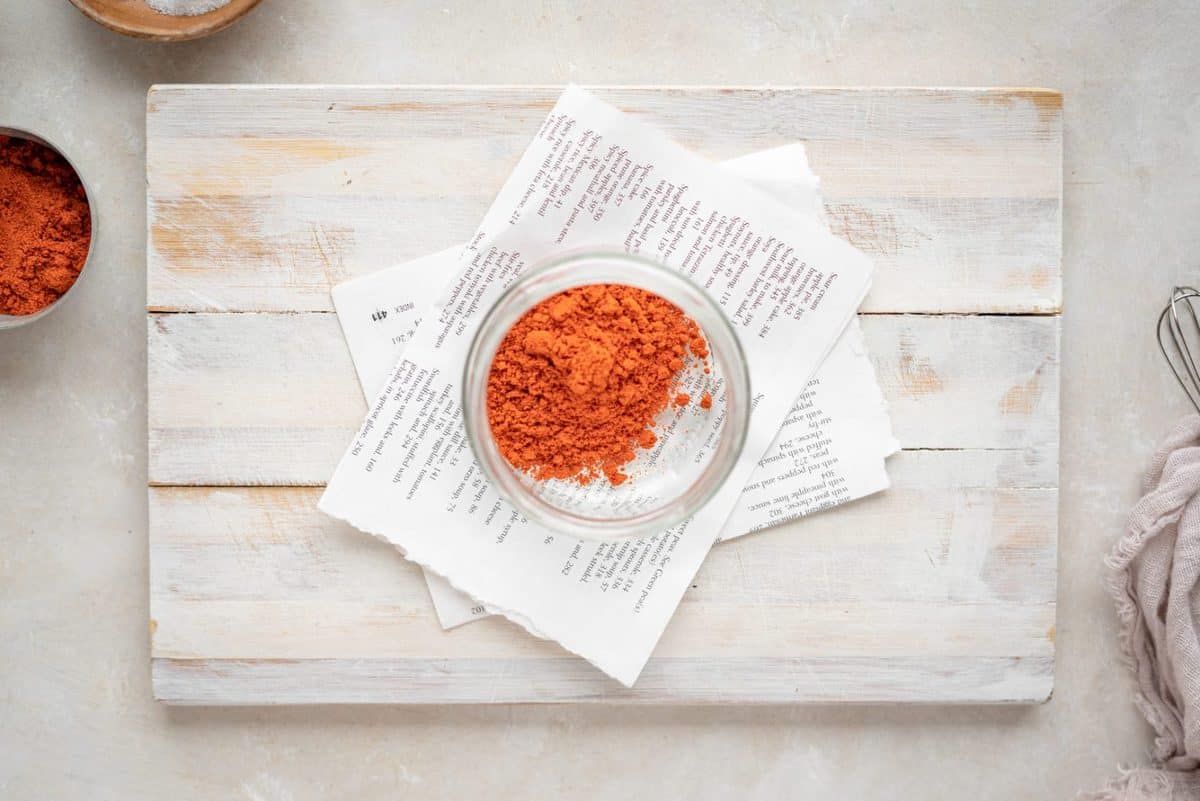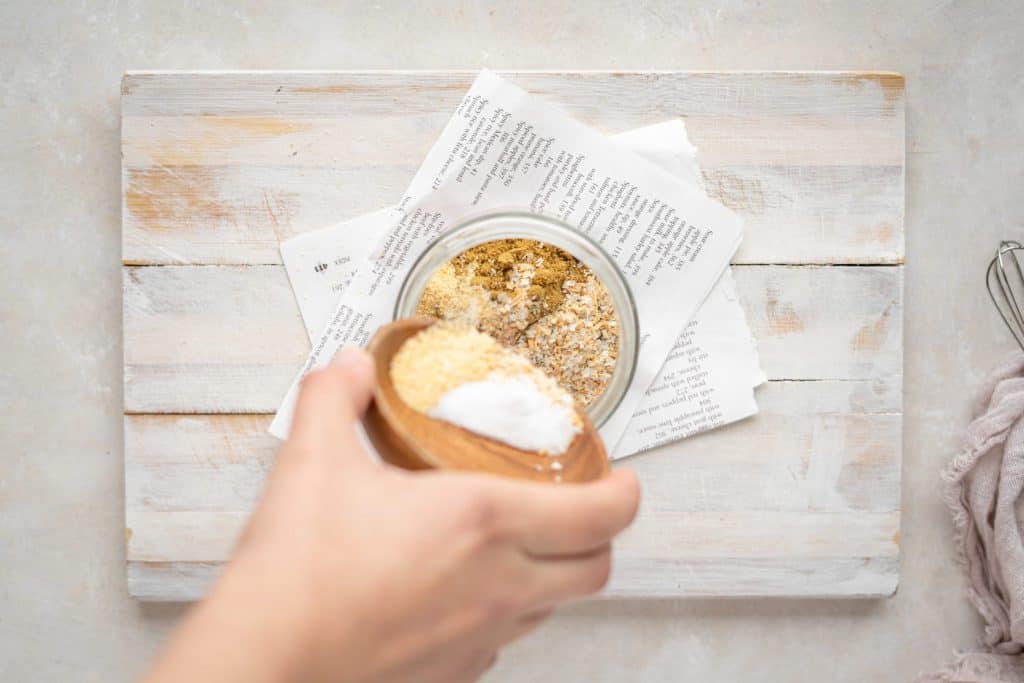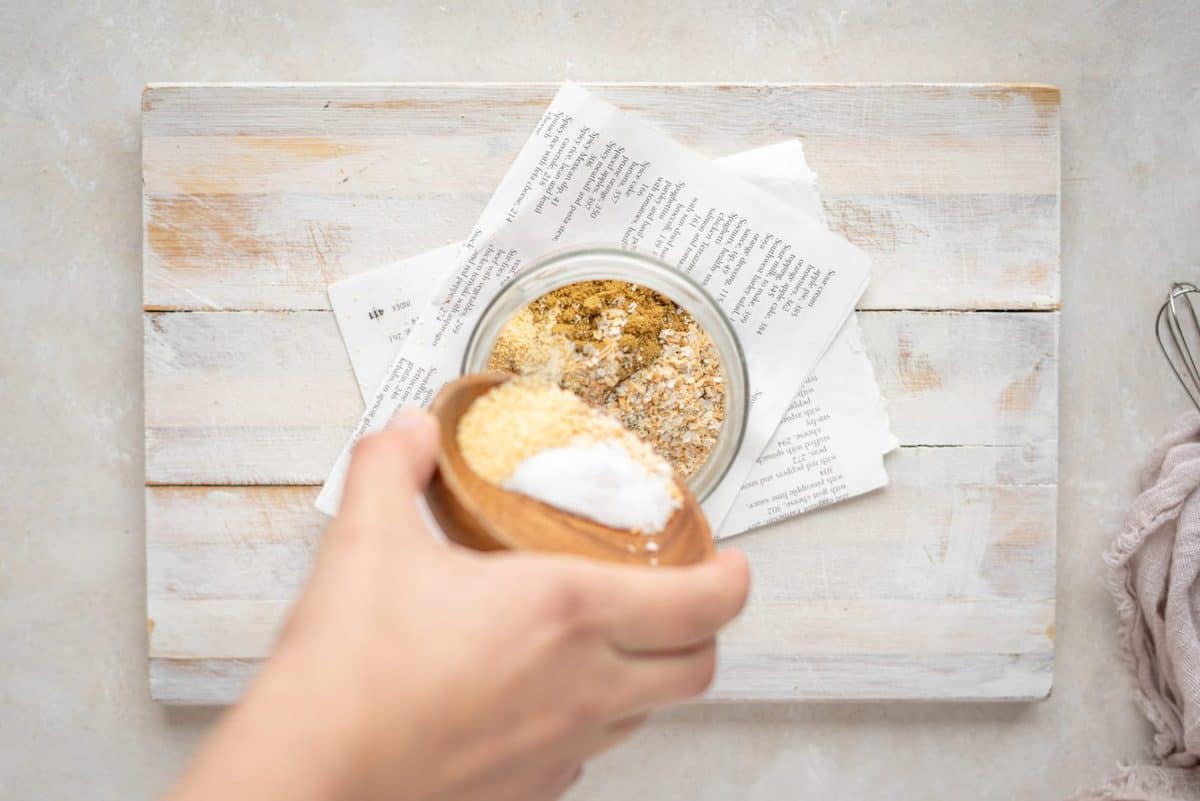 Now whisk or shake the mason jar (with a lid on of course!) to throughly mix the spices.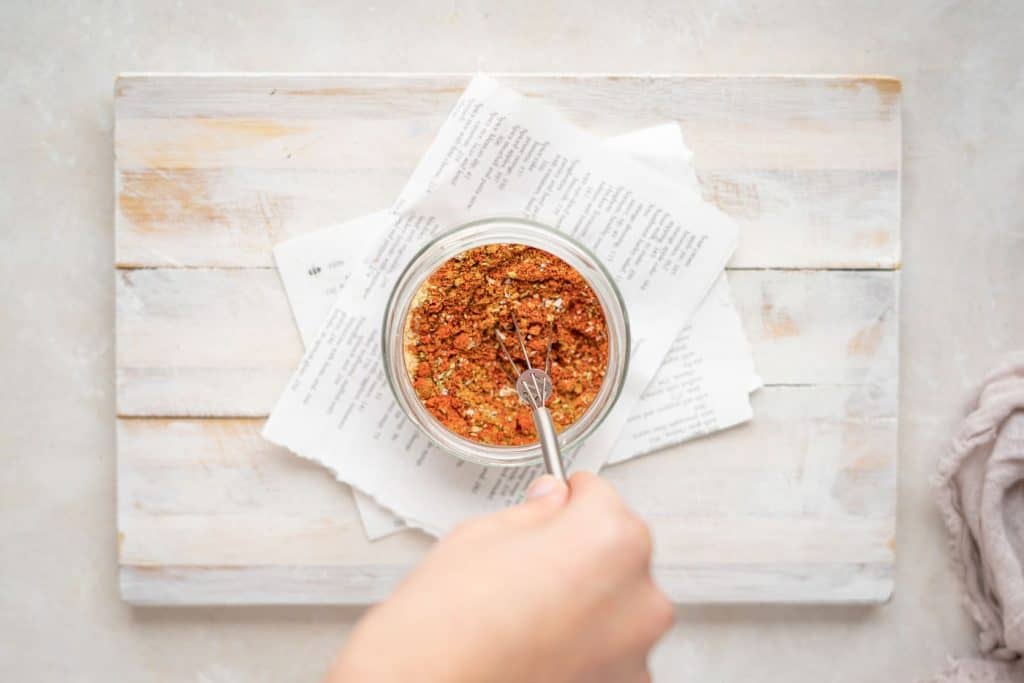 Pop the lid on your keto taco seasoning and set it aside for later use.
Storing This Homemade Taco Seasoning Recipe
Our homemade low carb taco seasoning stores best in an airtight container in a dry area to prevent clumping. If it does clump simply whisk the clumps apart. It lasts for 3 months before the spices will start to lose flavor.
How to Season Ground Beef for the Perfect Tacos
Most single serve taco seasoning packets and larger spice bottles will recommend 2 tablespoons of taco seasoning per pound of meat. We agree that it's almost always the perfect amount, because it has a ton of flavor without being overpowering.
To actually add it into your meat we recommend cooking a pound of ground beef and a tablespoon of oil allowing the meat to brown. Then add in your homemade low carb keto taco seasoning to the browned meat and stir.
Once everything is well mixed you'll have the best ever low carb keto taco meat without a ton of extra net carbs.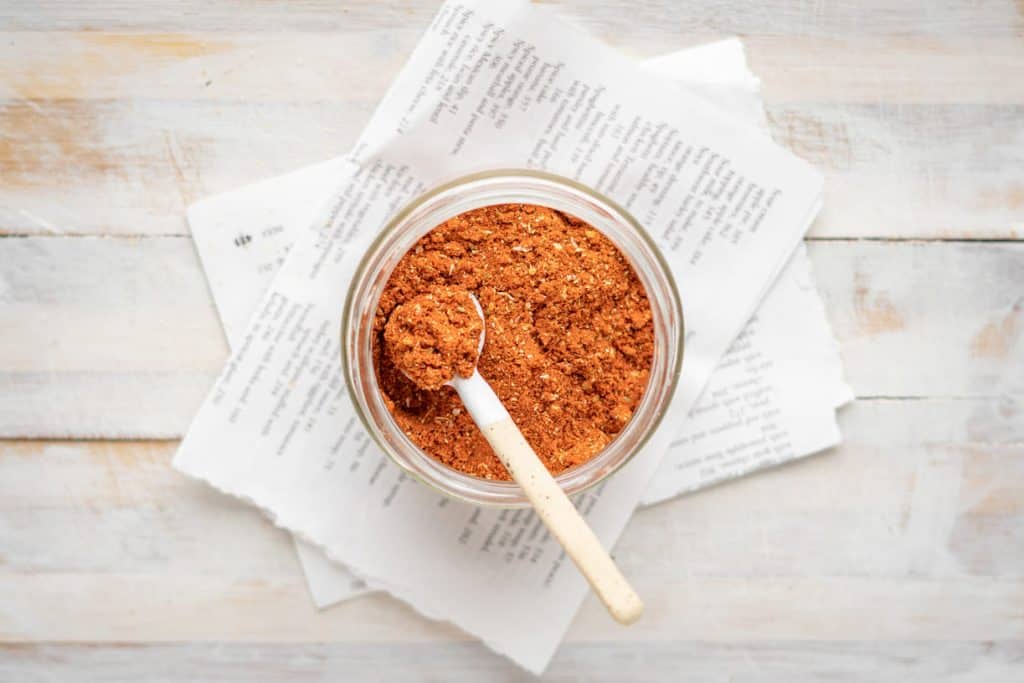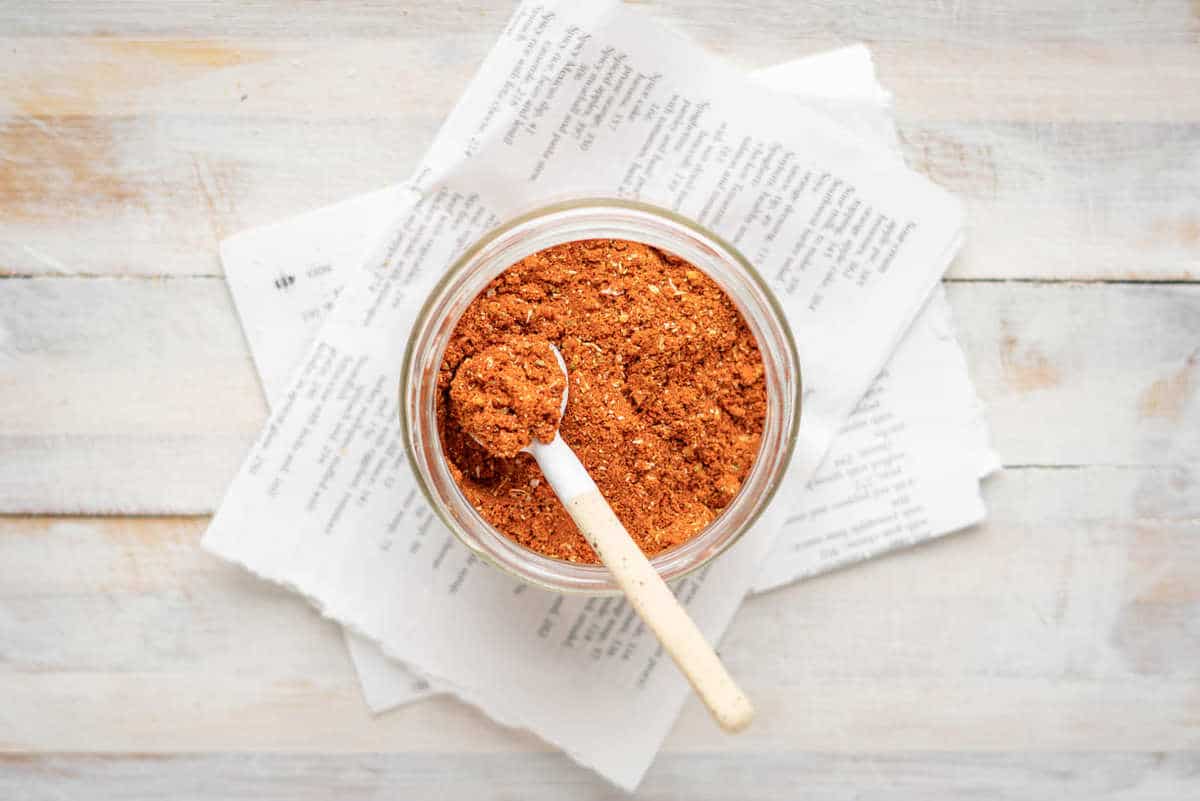 Making the Perfect Taco
The perfect taco like most dishes is relative. Everyone likes their taco meat and finished tacos a little different, but that doesn't mean we can't share our favorite tacos!
For starters we always use this recipe, the store bought taco seasoning packets just never compare to freshly mixed spices like smoked paprika and garlic powder. Then we season our meat heavily with the spice mix.
As for tortillas to fill with your taco meat, you'll want to make sure all the shells you choose are low in net carbs and friendly for a keto diet.
Best Tortillas for Keto Tacos
Lucky for you we have some great taco shell ideas to make keto tacos that are both delicious and nutritious for your keto diet.
Our favorite shell is one we're quite biased for and that's the homemade keto tortillas from our blog. Make sure you make a ton because once you start eating tacos you won't be able to stop!
If you don't want to make homemade tortillas and would rather have a store bought version that's low in net carbs we have a few more options for you. Our favorite store bought tortillas are: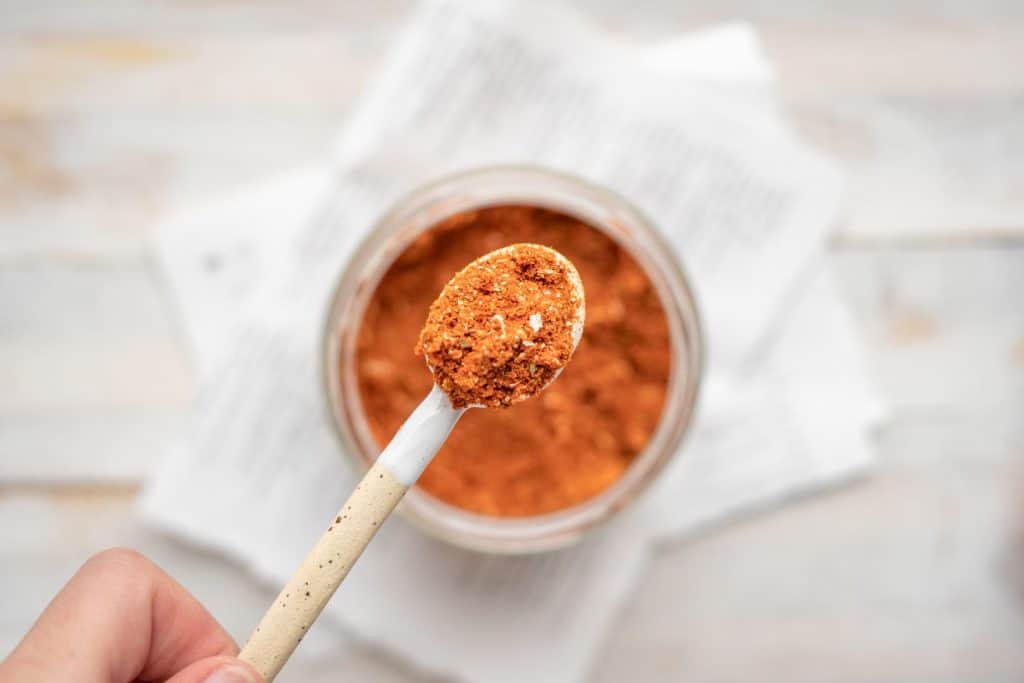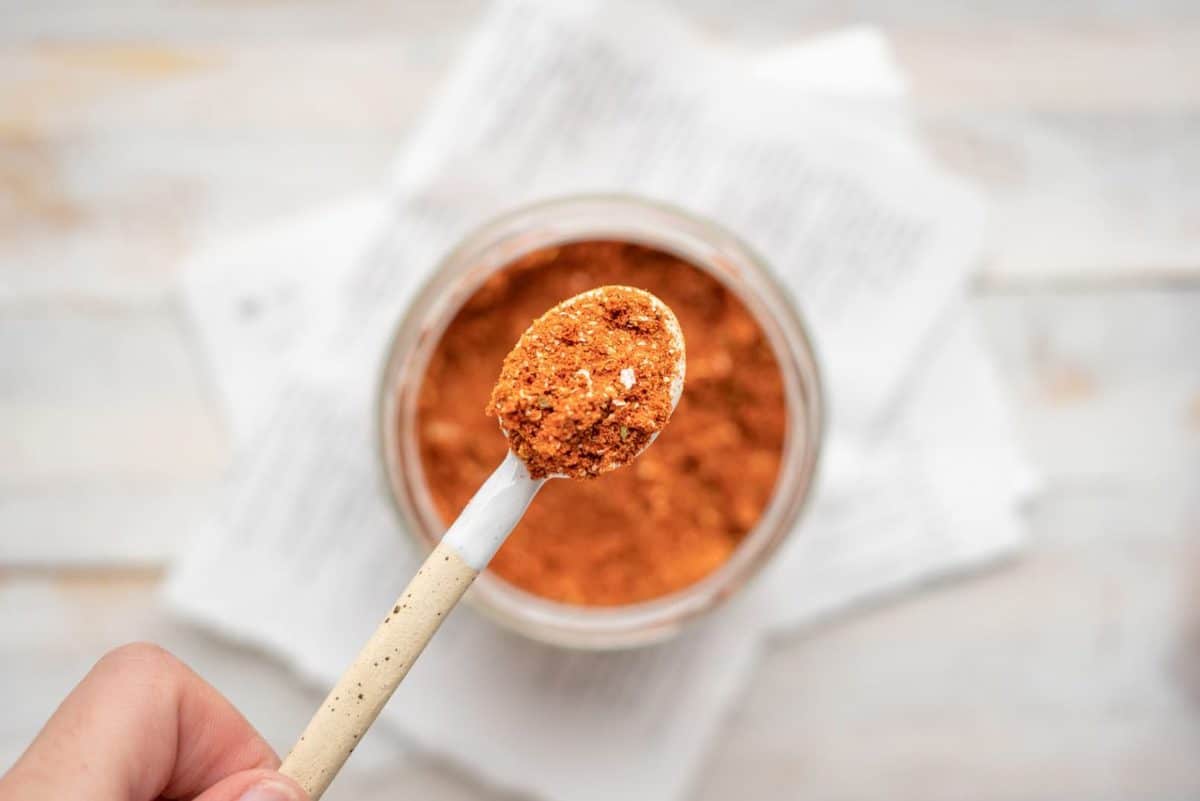 Topping Keto Tacos
Everyone knows a good taco has fresh ingredients and a few moving parts like guac and pico. That being said when we're topping our tacos we like to get creative and use a few different types of vegetables.
Some of our favorite taco toppings are:
Diced Bell Peppers– Bell peppers add a nice crunch and refreshing flavor to this recipe.
Guacamole– You can't have Mexican food without guac, and fresh guacamole can't be beaten!
Salsa– Another Mexican classic salsa tastes great on a variety of different Mexican dishes. Just make sure your salsa is added sugar free.
Pico– Pico is another delicious type of fresh tomato salsa with herbs and onion.
Sour Cream– Salsa, guac, and sour cream are the trio taco must haves. Sour cream is thick, creamy, and perfect to cut through a spicy taco seasoning.
Cheese– You can do shredded cheddar or crumbled cojita cheese, either way cheese is a must have on keto tacos.
These are our favorite taco toppings, but feel free to get creative and try out new flavors and textures. If you've tried this recipe before you can always add extra spices based on your preferences to complement the toppings you use too!
More Mexican Keto Recipes
Keto Nachos– Our low carb taco seasoning works well to season ground beef on nachos too! Enjoy an ooey gooey plate of keto nachos after making this keto taco seasoning recipe.
Keto Margaritas– Need a light and refreshing drink to go with your keto friendly taco night? Try out our tasty keto margarita that's homemade, low carb, and keto friendly.
Mexican Shredded Chicken– Mexican shredded chicken is a great meal prep ingredient because you can add it to so many different dishes. Once cooked you can make a keto friendly taco salad, Mexican wrap, or Mexican eggs and lime chicken.
For even more delicious keto recipes take a look at the Mexican recipes section of our site.
Keto Taco Seasoning
Our homemade keto taco seasoning is the perfect low carb spice mix for your busy weeknight dinners. Whenever you want to have that keto friendly taco night just add 2-3 tablespoons of our spice mix per pound of meat.
This homemade keto taco seasoning is going to change the keto taco game, so what are you waiting for? Taco Tuesday can now be everyday!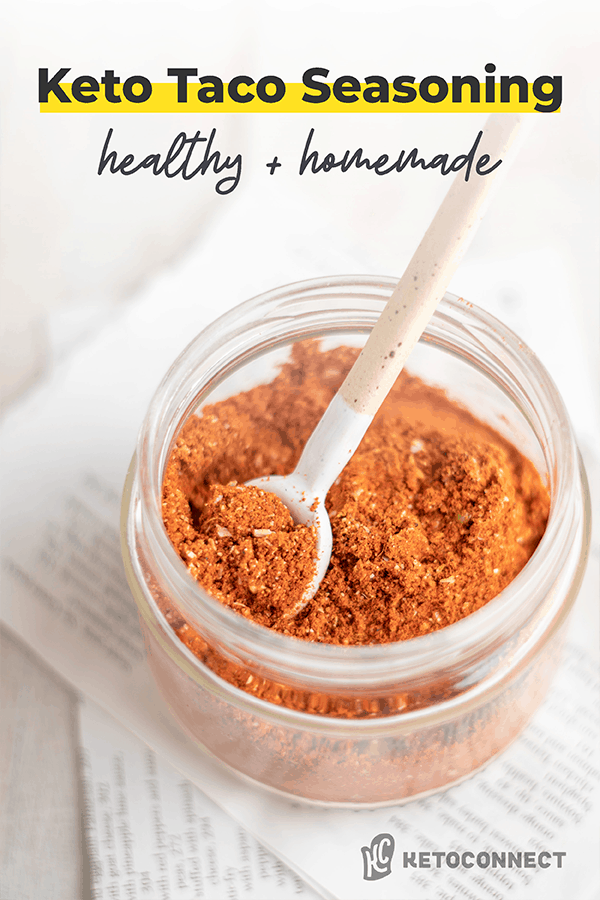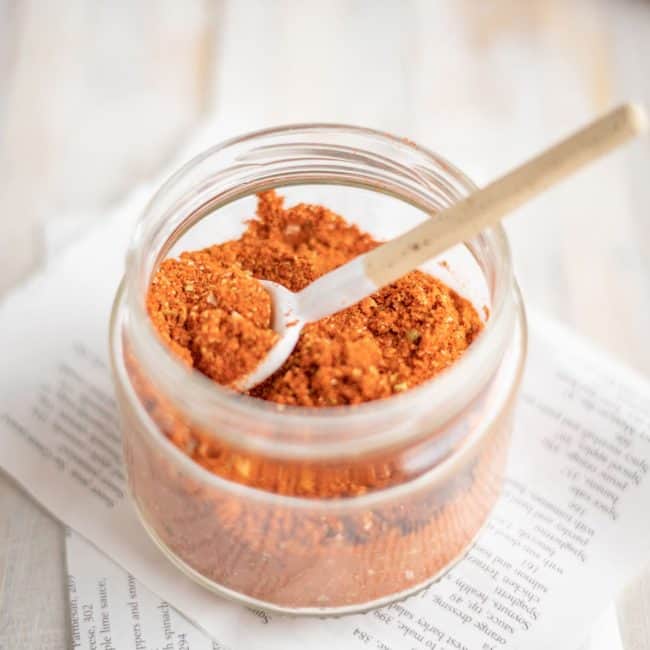 Keto Taco Seasoning Recipe | Sugar Free
A spiced flavorful taco seasoning perfect for all your favorite Mexican dishes.
Total Time 5 minutes
Servings 12
Calories per serving 20kcal
Instructions:
In a jar, add all the ingredients and whisk until well combined.

Store in an airtight container in a cool dry place for up to a year.
Notes
Serving Size: It makes enough for about 3 lbs of ground beef or 12 servings total if each are 4oz.  Net Carbs: 2
Nutrition Facts
Keto Taco Seasoning Recipe | Sugar Free
Amount Per Serving
Calories 20 Calories from Fat 9
% Daily Value*
Fat 1g2%
Saturated Fat 1g5%
Sodium 414mg17%
Potassium 111mg3%
Carbohydrates 3g1%
Fiber 1g4%
Sugar 1g1%
Protein 1g2%
Vitamin A 1000IU20%
Vitamin C 1mg1%
Calcium 33mg3%
Iron 2mg11%
* Percent Daily Values are based on a 2000 calorie diet.
Written By