Need the perfect pre- made pizza crusts to make for a busy dinner night? Cali'flour Foods is here to save the day with their delicious cauliflower pizza crust!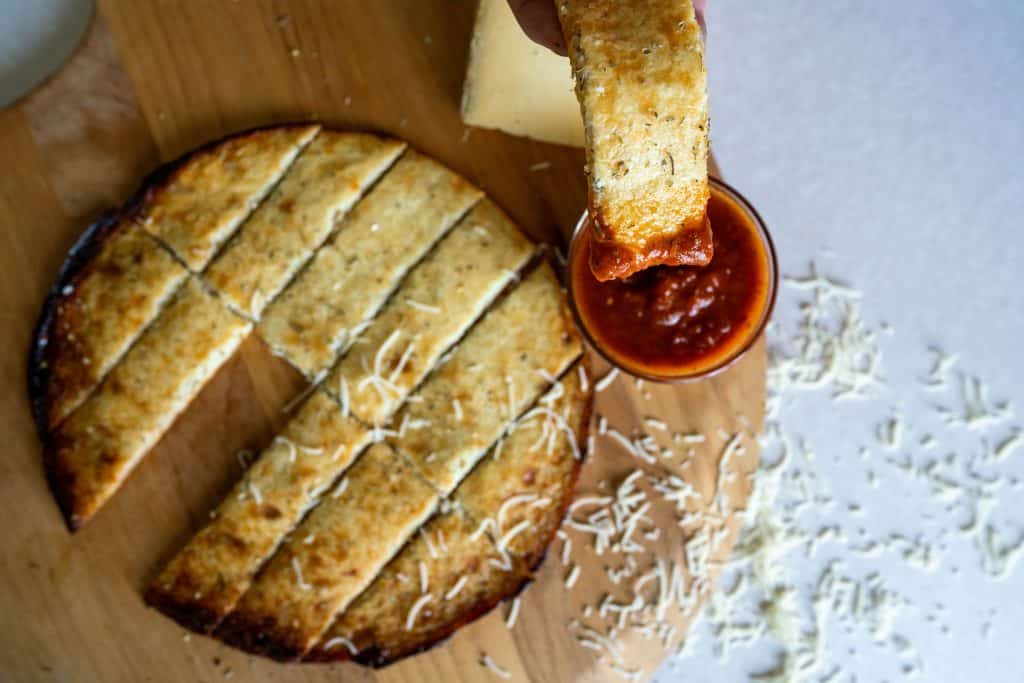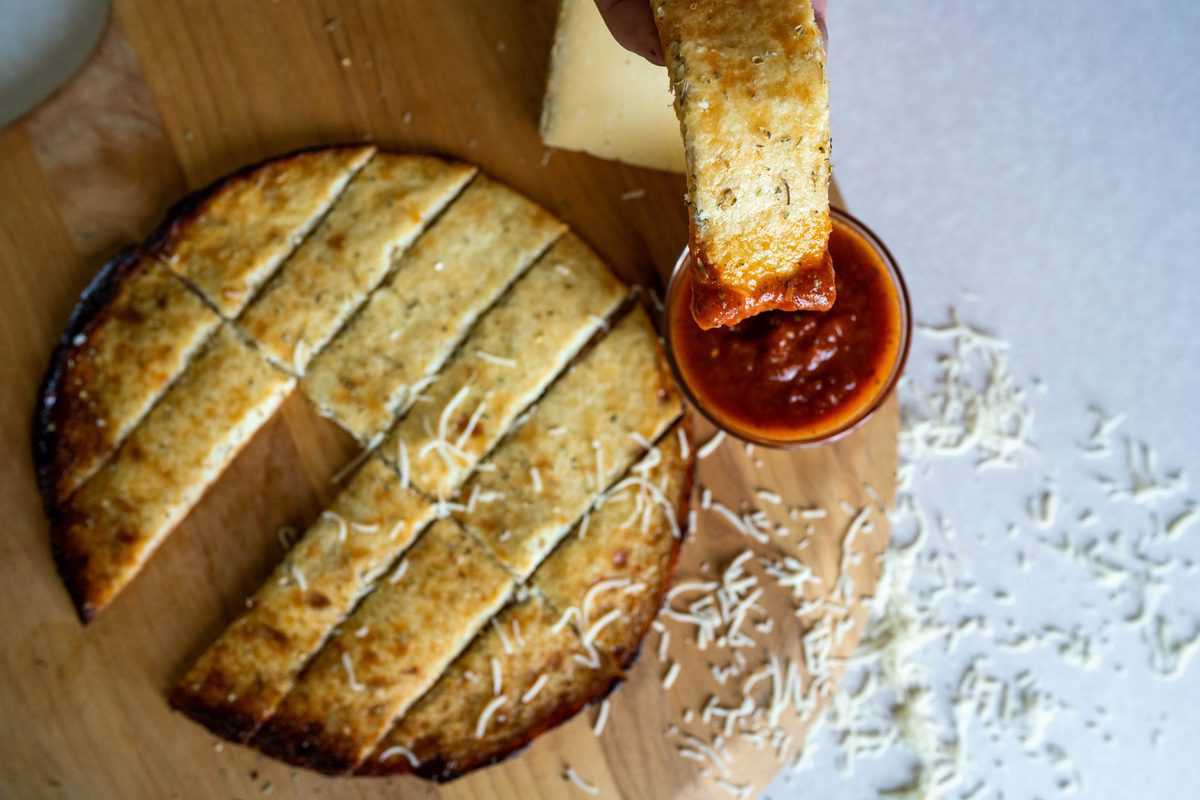 Why We Love Cali'flour Foods
We've used Cali'flour Foods cauliflower pizza crust in the past because not only do they have great ingredients, but also great macros.
Their crusts are gluten free, keto friendly, and low carb so you can add all the toppings your heart desires. The best part is that they have tons of flavors for every occasion.
Feeling like a classic? Try their plain pizza crust or the Italian one. Looking to get fancy? Enjoy their sweet red pepper crust! Or if you just want to make life extra simple check out our new KetoConnect Cali'flour Foods bundle!
Ingredients
The ingredients are next level compared to other brands which use cheap fillers and hidden carb sources. Cali'flour Foods uses just three simple ingredients in their plain cauliflower pizza crust. It contains fresh cauliflower, mozzarella cheese, and egg whites. Yes, you did hear right; that's it just three ingredients!
Say bye to carb laden cauliflower crusts and flimsy chicken pizzas. There's a better option in town and it's called Cali'flour Foods pizza!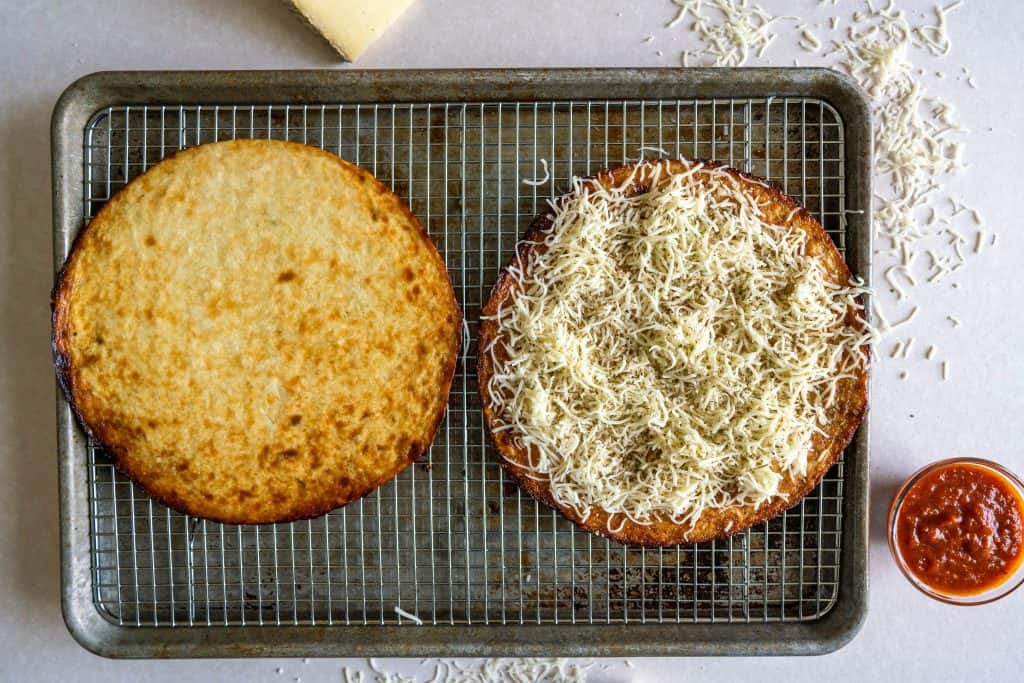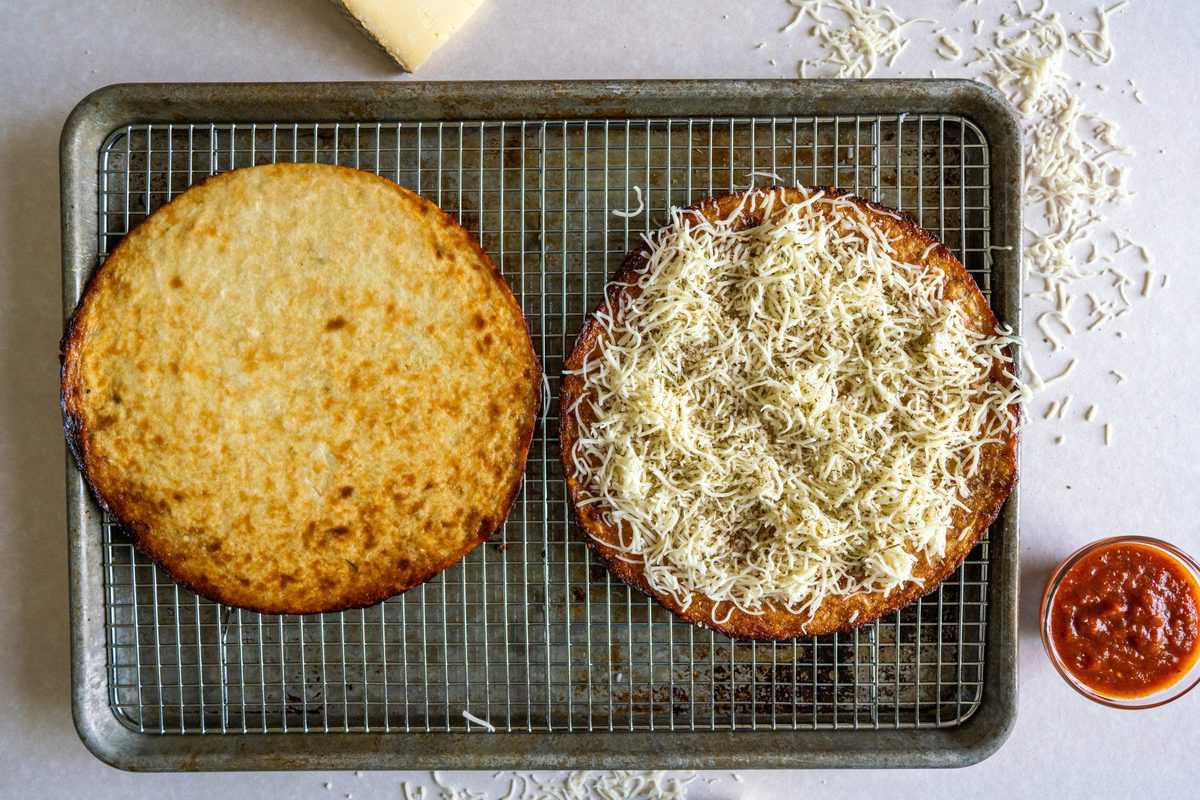 Macros
The macros for Cali'flour Foods plain cauliflower pizza crust is outstanding. Low carb dieters everywhere will rejoice when they learn per serving there is just 1 net carb!
Plus because the crust is made with cheese there's 7 grams of protein per serving, that means there's 21 grams per crust. That's just the cauliflower pizza crust before toppings too. Add some pepperoni or chicken and you'll have a high protein show-stopper.
Finally for those wondering just how great the fat macros are for a keto diet, you'll be happy to know each serving has 6 grams of fat. Most chicken based pizza crust brands have way more protein than fat which can cause off balanced keto macros. Thankfully Cali'flour Foods makes their cauliflower pizza crust recipe not just low carb friendly, but also keto friendly.
Taste and Texture
These cauliflower crusts are a bit different from a traditional pizza crust, but are delicious all the same. They are a bit more flexible allowing you to fold it slightly to hold in all your toppings.
As for taste these cauliflower pizza crust varieties can really pack a punch! Cali'flour Foods has everything from red pepper crusts to spicy jalapeño cauliflower crusts/ flatbreads.
No matter how you like your flavors (traditional or bold) they have you covered. You can even check out our specific KetoConnect bundle at Cali'flour Foods' website to get your own keto crusts.
Key's for Making the Best Cauliflower Pizza Crust
There are a few important tips you should know when making a keto flatbread or pizza crust. A truly cheese and cauliflower based crust like this one is enhanced by proper cooking time and technique.
To make the best possible keto pizza crust:
Bake the Crust in a Vented pan First– Using a vented pizza pan in the oven will help to crisp up all sides and surfaces of your delicious pizza or flatbread crust.
Don't Skip the Bake and Wait– Pre- baking the crust allows mozzarella to crisp and firm up inside the base. Then waiting 10 minutes before topping lets the cheese set and cool a bit to better hold your toppings. So don't skip waiting!
No Soggy Pizza Please– While we love all toppings, try to avoid wet toppings like too many vegetables that will release water and make the crust soggy. Instead stick to things like cheeses, meats, and fresh herbs if you're worried about a soggy base.
Quick Broil to Avoid Burning– No matter how many times we say it someone will forget. Please do not try to race the broil oven and finish a task before times up. While we love a timed challenge, leaving your pizza unattended under broil is sure to cause a blackened dinner.
As long as you follow these simple tips your red pepper pizza and sun- dried tomato flatbread is sure to turn out stunning.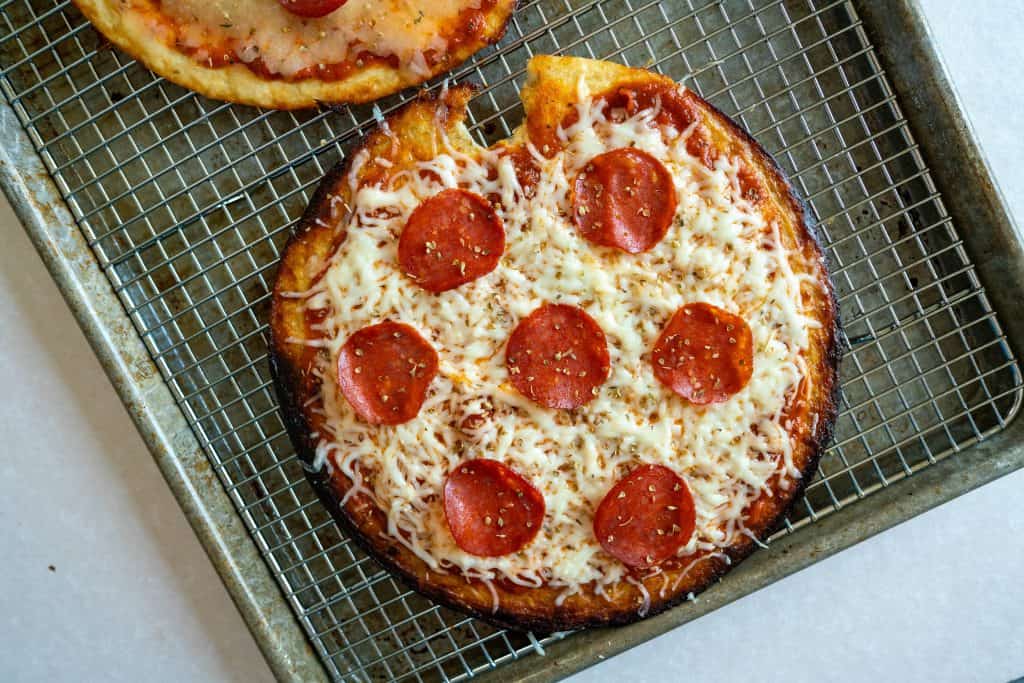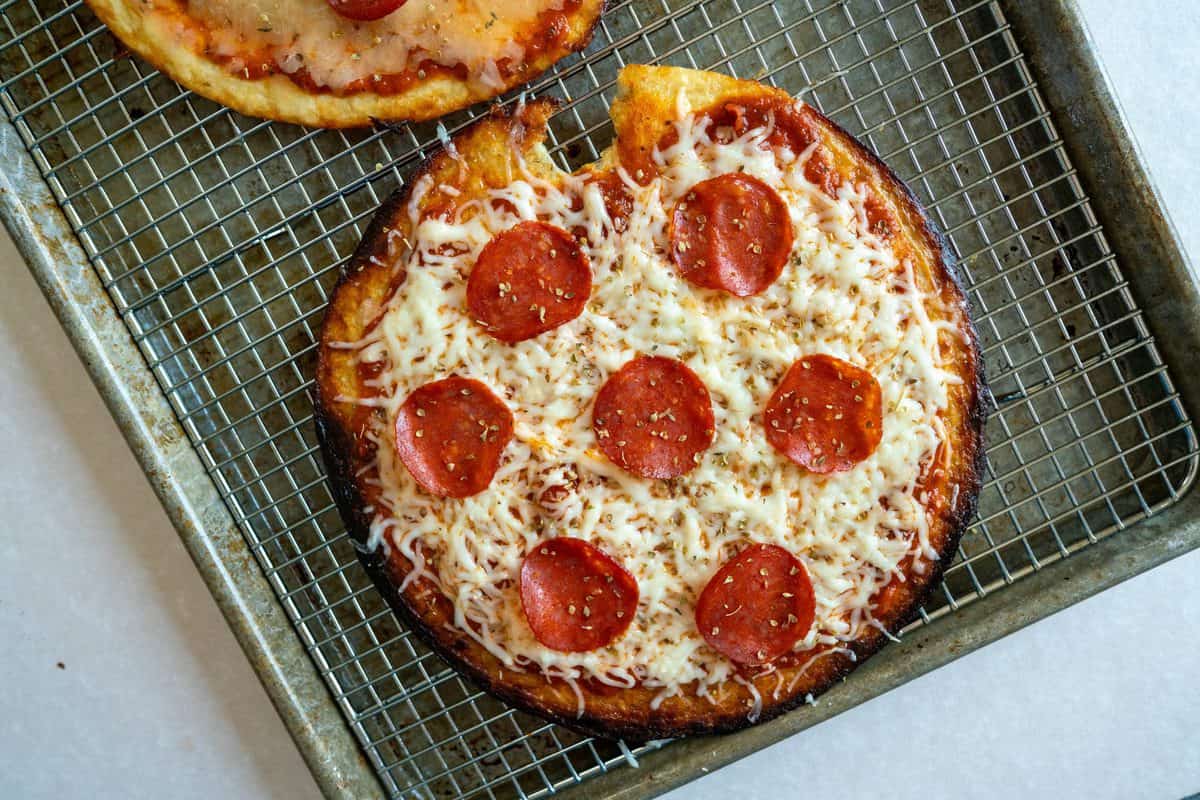 The Best Keto Pizza Toppings
Need some delicious cauliflower pizza crust topping ideas for your next pizza night? Don't worry we've got you covered.
Cali'flour Foods pre- made crusts make assembling keto pizza a breeze. Some of our favorite keto cauliflower pizza toppings are:
Pepperoni- A true classic there's nothing better than sauce, cheese, and pepperonis. It's delicious on any type of flatbreads and pizzas, even something fancy like a sweet red pepper crust.
Turkey– Believe it or not chunks of turkey is actually delicious with a creamy white sauce, bacon, mozzarella, and a drizzle of ranch. Add some fresh herbs for extra pizzaz and you have the perfect Midwestern pizza.
Red Pepper Slices– Any color of pepper will work, but we just love the refreshing crunch they bring. To pack in the flavor try red pepper slices on top of their sweet red pepper crust.
Pesto and Chicken– Instead of traditional sauce try pesto, fresh mozzarella, and chicken. Chicken thigh is a little fattier, but if you like to go ham on the cheese you may already have enough added fat and can stick to chicken breast.
With frozen cauliflower flatbreads and pizzas from Cali'flour foods you'll be eating like a king in no time. Stop eating fake cauliflower pizzas with low quality ingredients and make the switch to a healthy real foods crust.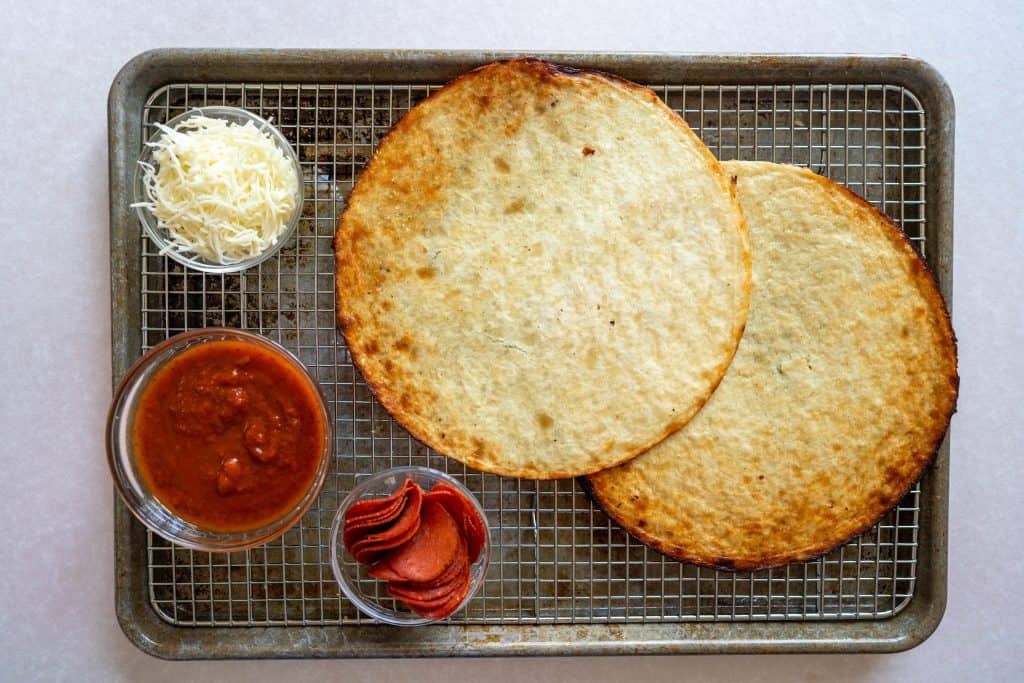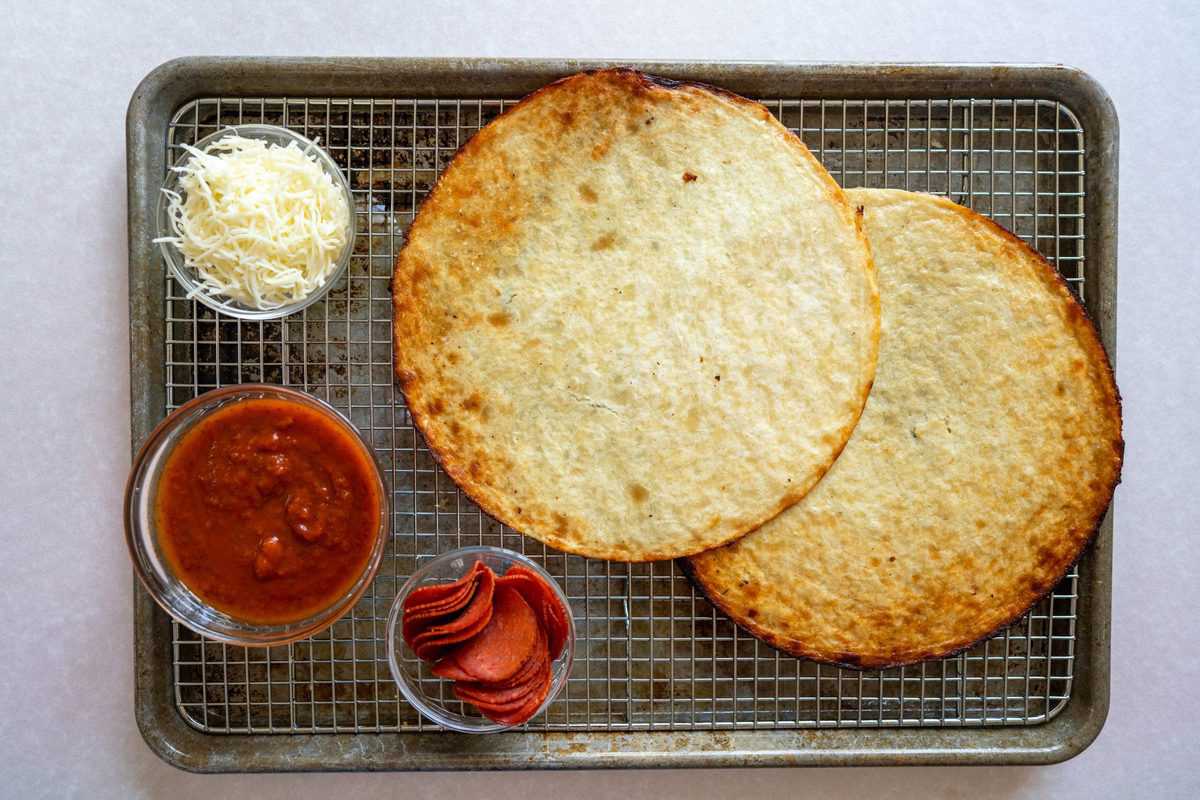 How to Make Keto Breadsticks with Cali'flour Foods
Making a keto friendly pizza is pretty simple with the premade cauliflower crusts by Cali'flour Foods. We're going to show you how to make something a little bit different now… Keto Breadsticks.
Ingredients
The ingredients are very straightforward for this recipe. You'll need two Cali'flour foods pizza crusts. We like using the plain crusts. You will also need 1 1/2 cups of shredded mozzarella cheese, 1 tablespoon of italian seasoning and 1 teaspoon of garlic powder.
Making the Low Carb Breadsticks
Now for the fun part. Use the same preparation method as described above for making a pizza. Bake the crusts in the oven on a baking rack for about 10 minutes. Slightly less than you would for a normal pizza.
Once the crusts are cooked, but not yet browned, removed them from the oven and allow to cool for about 5 minutes.
Once cooled, begin adding the cheese and seasonings to one of the crusts. Place the other crust on top of the cheese, creating a cheese layer between the two crusts. Now return to the oven until the cheese is fully melted. This should take about 5 minutes.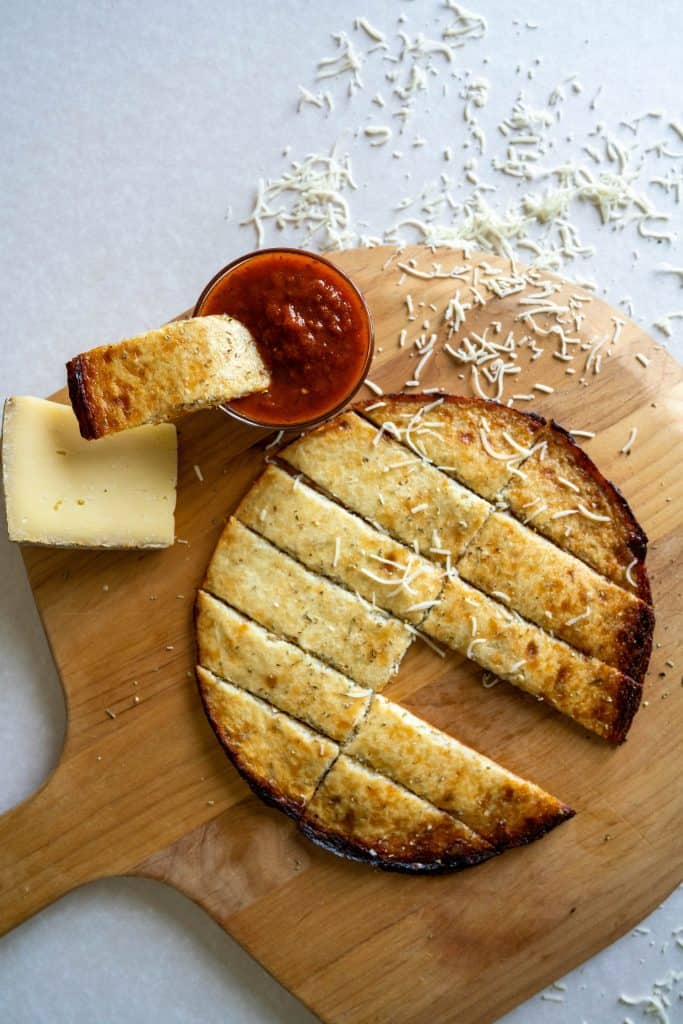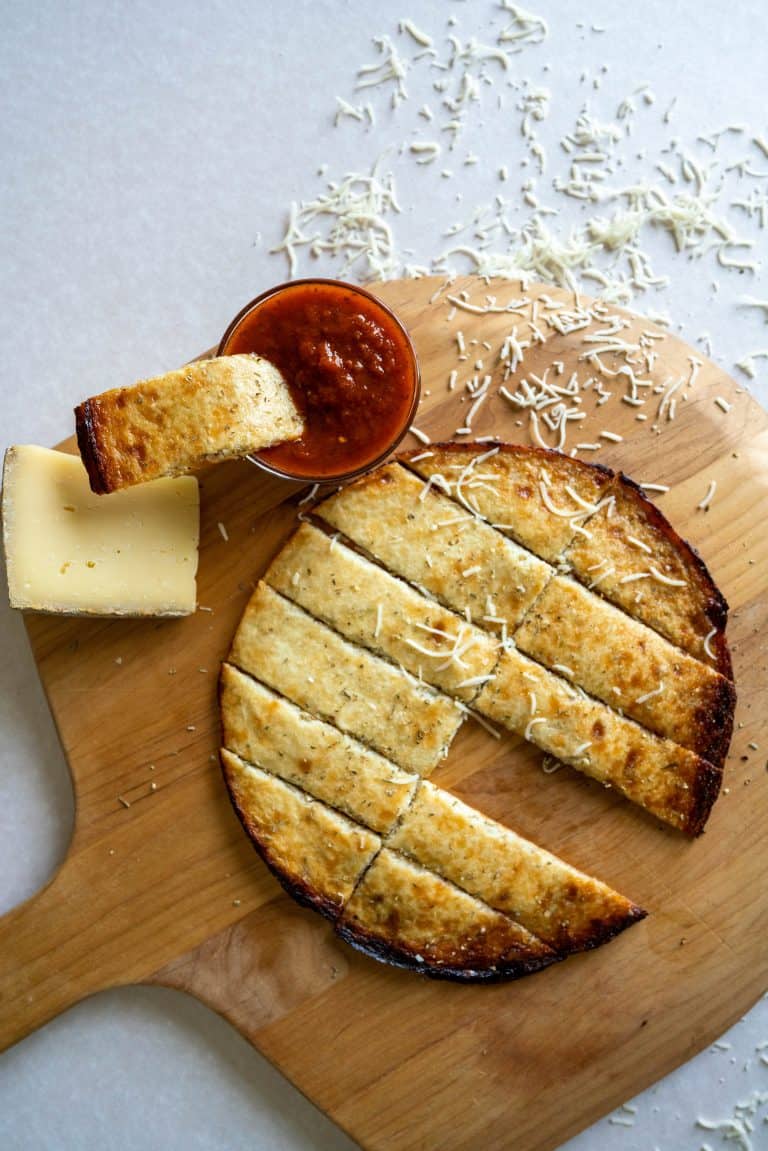 The Best Keto and Healthy Cauliflower Pizza Crust
There are few brands that make health this easy and widely available. Don't wait on trying this tasty frozen crust that's made with just 3 ingredients.
Cook it right to get the best crispy crust then top it with all your favorites. Our recipe is just a guide for you to add in your own personal flare and flavor.
Pizza night just got a whole lot simpler because you can now enjoy it any day of the week. Don't forget to check out our new KetoConnect bundle to get our favorites delivered right to your door!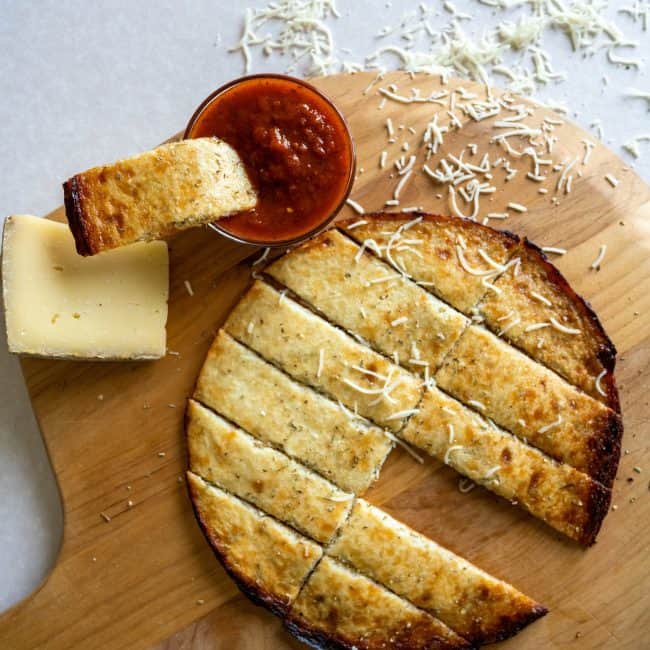 Keto Cauliflower Breadsticks
These keto cauliflower breadsticks are made using two cauliflower pizza crusts with a layer of melted cheese to bind them together!
Total Time 20 minutes
Servings 2 servings
Calories per serving 534kcal
Prep Time: 5 minutes
Cook Time: 15 minutes
Instructions:
Preheat oven to 400 degrees.

Remove two Cali'flour pizza crusts from packaging and place on a baking rack, on top of a baking sheet. This provides air flow for the crusts to cook evenly. Bake for 8-10 minutes or until the crusts begin to brown.

Remove crusts from the oven and allow to cool for 5 minutes.

Place mozzarella cheese, garlic powder, and Italian seasoning on top of one of the crusts. Place the other crust on top, creating a layer of cheese between the two crusts.

Return to the oven for 5 minutes or until the cheese is fully melted.

Slice with a pizza cutter into breadsticks and serve warm with marinara sauce.

Store in the fridge for up to 5 days, reheat in the oven for 5 minutes at 350 degrees.
Nutrition Facts
Keto Cauliflower Breadsticks
Amount Per Serving
Calories 534 Calories from Fat 333
% Daily Value*
Fat 37g57%
Saturated Fat 11g55%
Cholesterol 66mg22%
Sodium 528mg22%
Potassium 113mg3%
Carbohydrates 14g5%
Fiber 7g28%
Sugar 1g1%
Protein 40g80%
Vitamin A 610IU12%
Vitamin C 1mg1%
Calcium 465mg47%
Iron 1mg6%
* Percent Daily Values are based on a 2000 calorie diet.
Written By