This isn't just any plain old keto strawberry cheesecake where the cheesecake is pink and has a hint of strawberry flavor. We give this delicious low carb cheesecake the works by making a fresh strawberry topping that has bite and melts in your mouth! Check out the recipe video to see exactly how its made.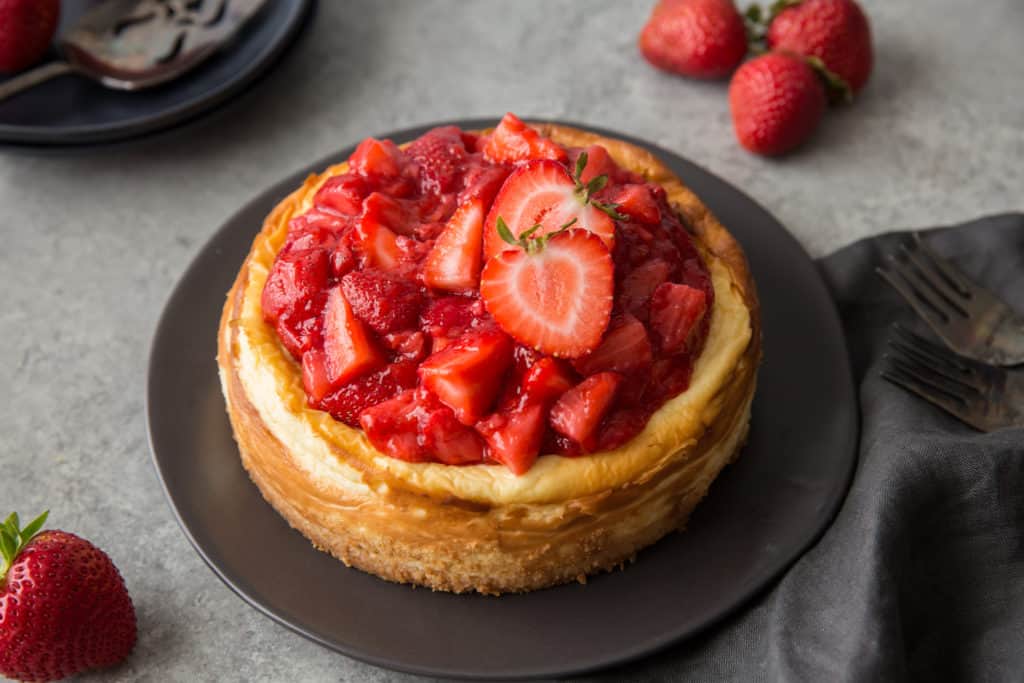 So Many Low Carb Cakes
When you find out you have to give up bread, flour and basically all carbs you quickly realize that cake is no longer on the table. However, that is where you are wrong. Maybe it's not going to be Aunt Debra's famous butter cake she makes for every holiday, but we've sure got some amazing replacements!
Some of our best low carb cake replacements and pies can be found on our food blog, but if you want a quick list, here you go:
Can I Eat Fruit On Keto?
That's a great question and one of the first ones I asked myself! The important thing to consider when wanting to know if you can eat a certain food on keto is the carb count. Keeping your carbs under 20 net is going to be the best route when starting out and most fruit have more than that, depending on how much you eat.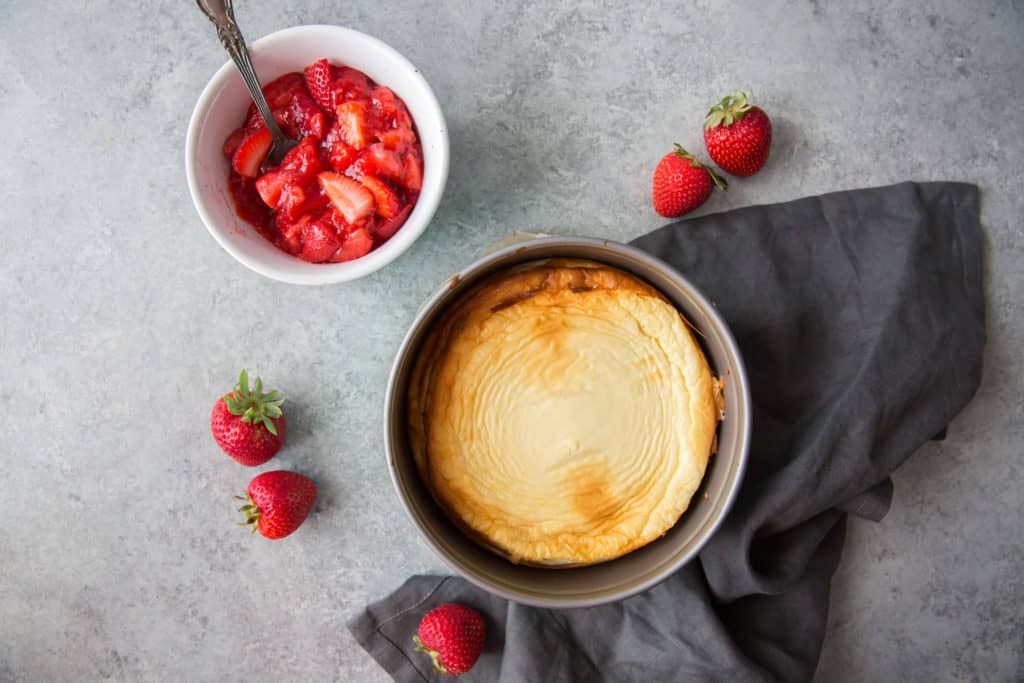 Since fruit is all sugar the carbs can add up, so your best options are berries! We love blueberries, strawberries, blackberries and sometimes even kiwi for an after dinner dessert or mid day snack.
This keto strawberry cheesecake will work great with any berry you have on hand. The process to make the sauce is the same, but the carb count will vary.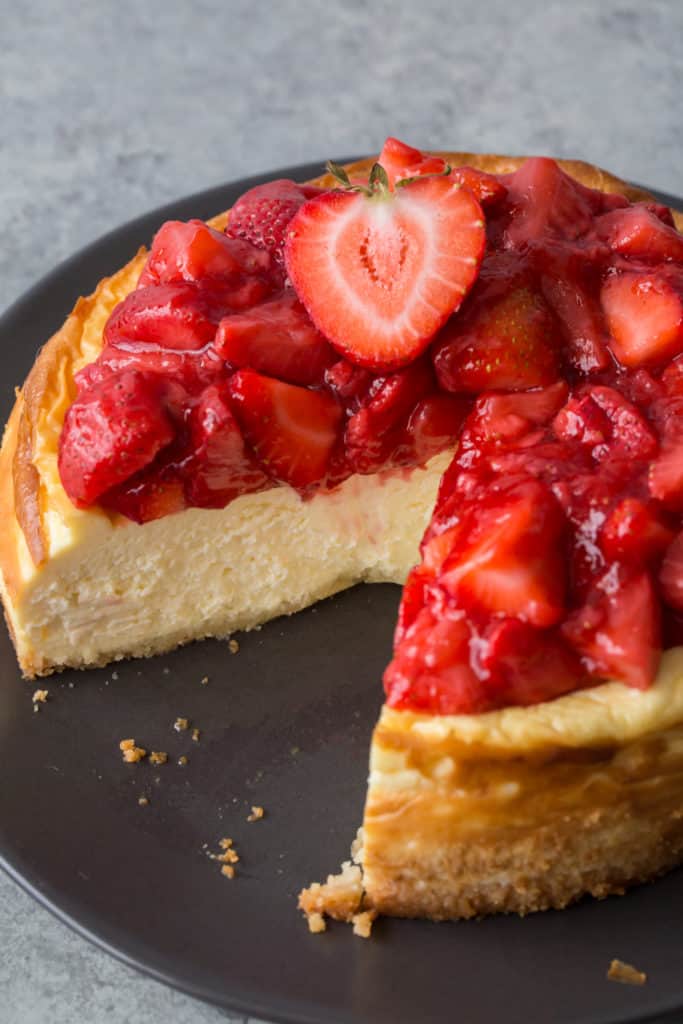 The Perfect Cheesecake Filling!
I know you wouldn't believe it, but the filling might be the trickiest part to make. We've made many cheesecakes that don't come out as smooth and rich as one would hope and there are always a few tweaks that could have made all the difference.
Make sure your ingredients are room temperature. Cold eggs and cold cream cheese will lead to a lumpy filling!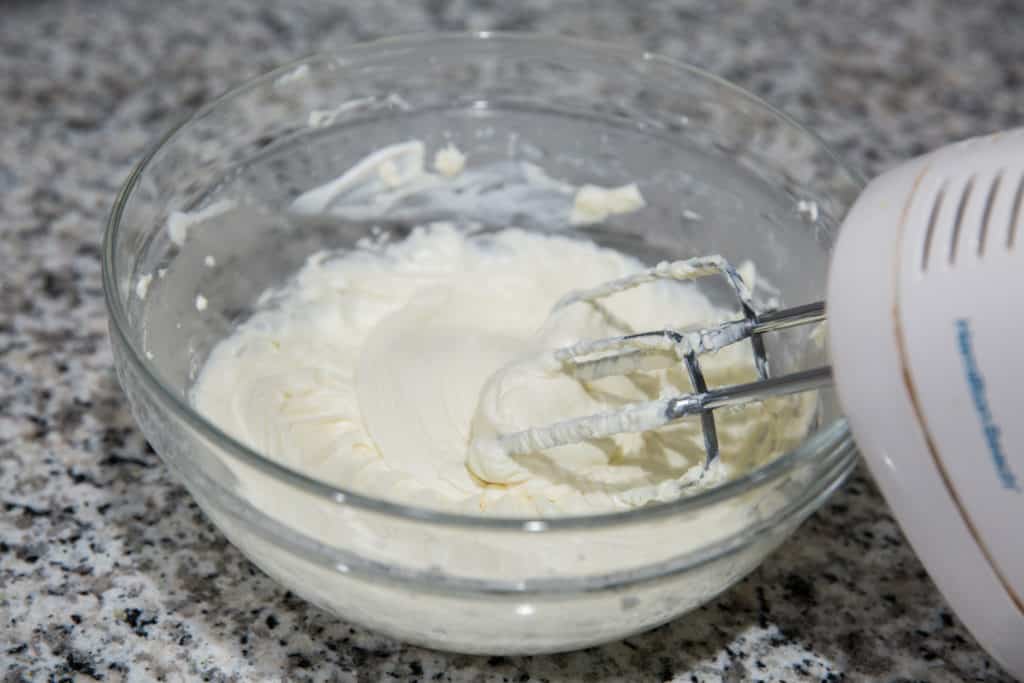 Use a hand mixer for best results. Sure, you can use a whisk, but the speed and power of a hand mixer will ensure everything is fully incorporated and save you some time.
Grease your spring form pan. This is crucial because no one wants cheesecake that sticks tot he sides of the pan. Using a spring form pan will make serving and slicing much easier because it will pull away from the sides – no digging required!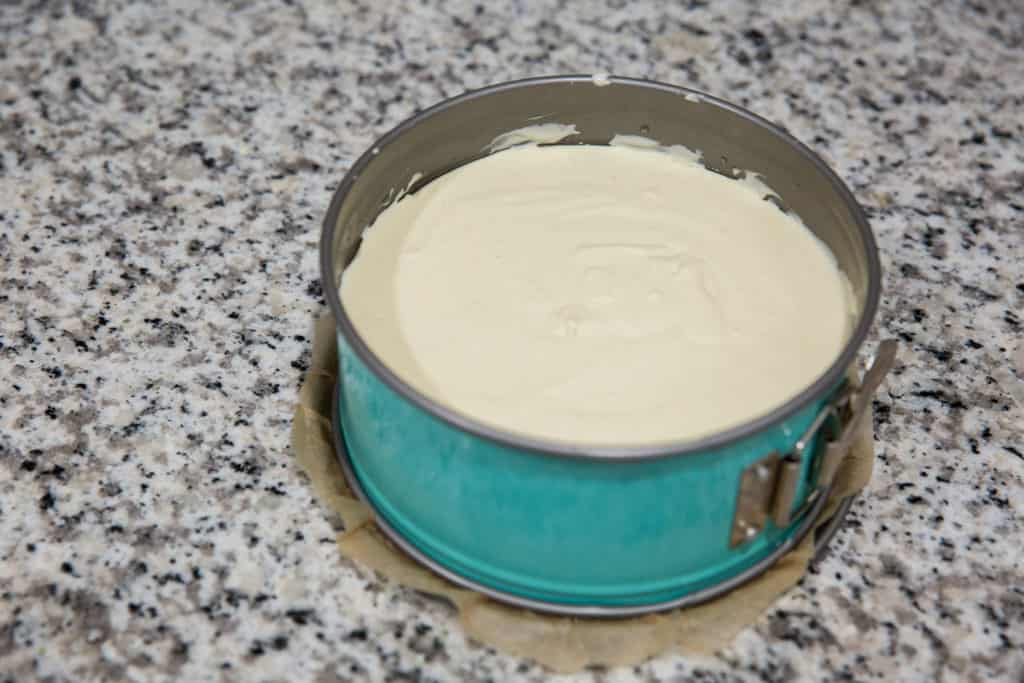 Keto Strawberry Cheesecake
This keto strawberry cheesecake will double great for birthdays and be the star of the show this holiday season. Feel free to change up the topping with different berries or use the cinnamon pecan sauce from our keto sweet potato casserole for a more indulgent twist!
Don't forget to try out our super easy Keto Cheesecake Fluff recipe that you'll definitely love!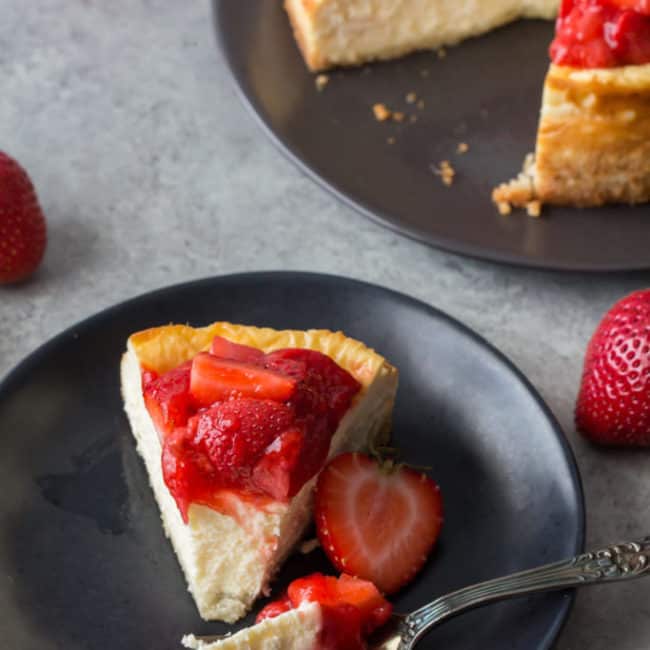 Keto Strawberry Cheesecake
This keto strawberry cheesecake has a rich strawberry sauce and creamy cheesecake filling for the perfect low carb dessert!
Total Time 5 hours 10 minutes
Servings 8 servings
Calories per serving 308kcal
Prep Time: 10 minutes
Resting/Cooling Time: 4 hours
Cook Time: 1 hour
Ingredients:
Instructions:
Cheesecake
Pre-heat oven to 325°F, adjusting rack to the middle. Grease a 8-inch springform pan, placing a circle of parchment in bottom of pan.

Combine nut meal, erythritol, and melted butter in a medium bowl and mix well. Transfer mixture to the prepared pan and press into an even layer using your fingers.

Refrigerate for 20 minutes.

Meanwhile, beat cream cheese and powdered erythritol together at low to medium speed until fluffy. Add eggs one at a time, beating between each.

Next, beat in sour cream, lemon zest, vanilla extract, and stevia until smooth. Pour into the prepared springform pan and smooth the top.

Bake 45-50 minutes, until the cheesecake is mostly set but still jiggles just a little in the center when shaken. Turn off oven and crack door, allowing cheesecake to cool for 30 minutes.

Remove from oven and run a sharp knife between cheesecake and pan to release it from sides.

Let sit on the counter for 1 hour, then cover loosely with plastic wrap and refrigerate at least 4 hours or overnight.
Strawberry Sauce
Put the chopped berries, water, lemon juice and sweeteners into a small saucepan or pot and simmer over medium heat 8-10 minutes. Add xanthan gum and simmer until thickened. Cool and serve over cheesecake slices.

Best stored separately in air tight containers in the fridge up to one week.
Notes
Nets Carbs: 5g
Serving Size: 1 slice with strawberry topping
Nutrition Facts
Keto Strawberry Cheesecake
Amount Per Serving
Calories 308 Calories from Fat 270
% Daily Value*
Fat 30g46%
Carbohydrates 6g2%
Fiber 1g4%
Protein 6g12%
* Percent Daily Values are based on a 2000 calorie diet.
Written By