Keto Pound Cake (Video) | Blueberry Walnut
This Keto Pound Cake recipe will change your breakfasts and desserts for life! We've created a dense, flavorful low carb pound cake that serves up great with some butter for breakfast or warmed up and topped with whipped cream and blueberries for dessert!
Almond Flour Pound Cake For The Win
When you want something deliciously moist, and a dessert that closely resembles a high carb one almond flour is our go to flour! While it depends on what consistency you are trying to achieve, coconut flour, peanut flour, protein powder or any fibers will achieve a much less moist, more crumbly consistency.
A Cream Cheese Pound Cake?
While cream cheese is not typically found in pound cakes, it is the secret ingredient that makes for the moist, dense texture we're looking for. It also goes perfectly with the blueberry walnut flavor profile in this recipe, but you can change up the flavor if you so choose. A common flavor that people love is lemon pound cake. Instead of blueberries just add a little lemon juice and don't forget to shave in some of that flavorful lemon zest!
FREE PRINTABLE: Keto Food List
Join 150,000 others to get a FREE keto food list and new recipes every week!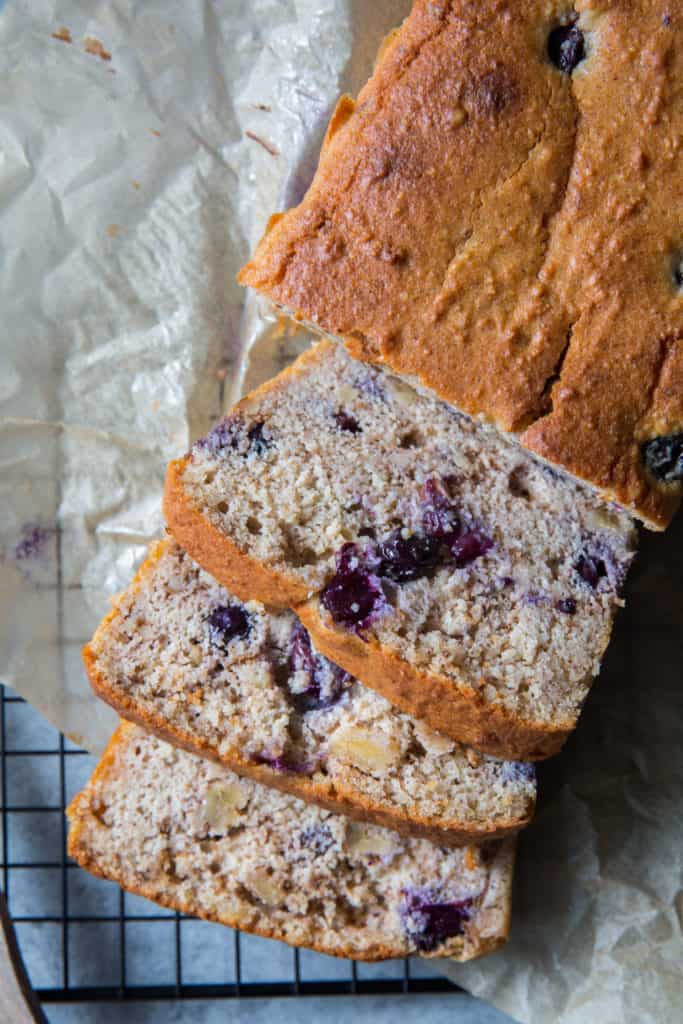 Our Favorite Low Carb Cake Recipes!
There is no one I know that doesn't love a big slice of pound cake, and the best part about big loaves or cakes is that you can always change up the fillings depending on what you're craving.Some other low carb cake recipes that would be great to experiment with are our Olive Oil Cake, our extremely low carb protein cakes and one of my personal favorites, cinnamon ricotta cake! Cake is always in season so give one of our keto cakes a try tonight!
Comment down below with a cake recipe that you are a big fan of OR a recipe that you want us to try and recreate.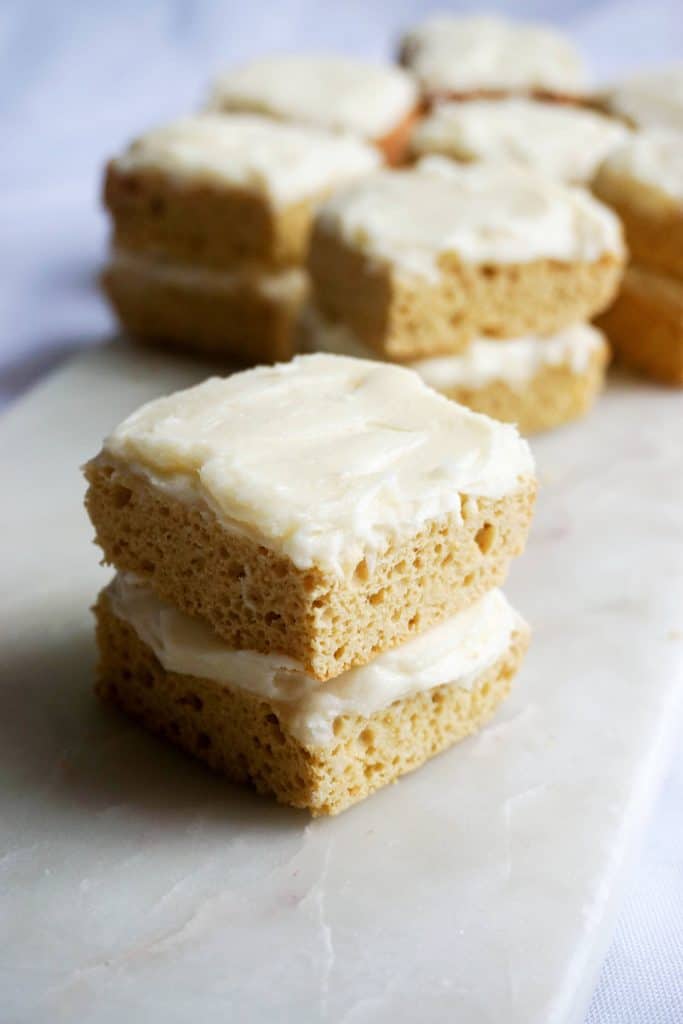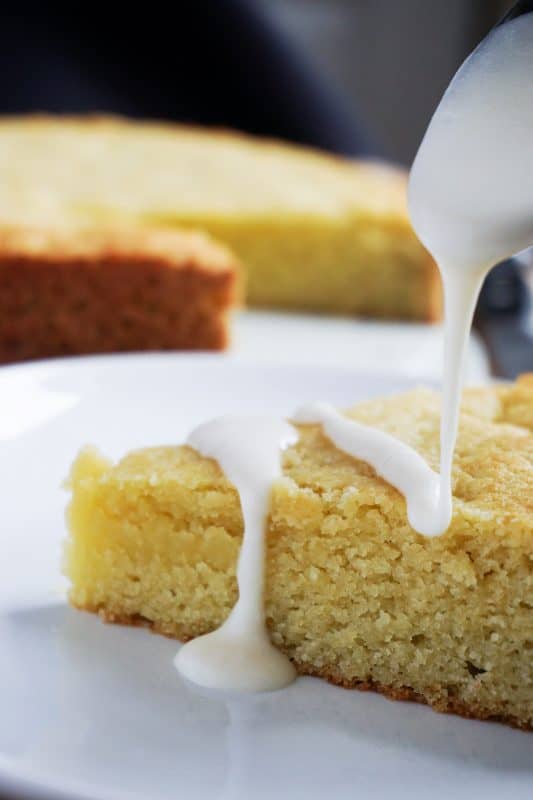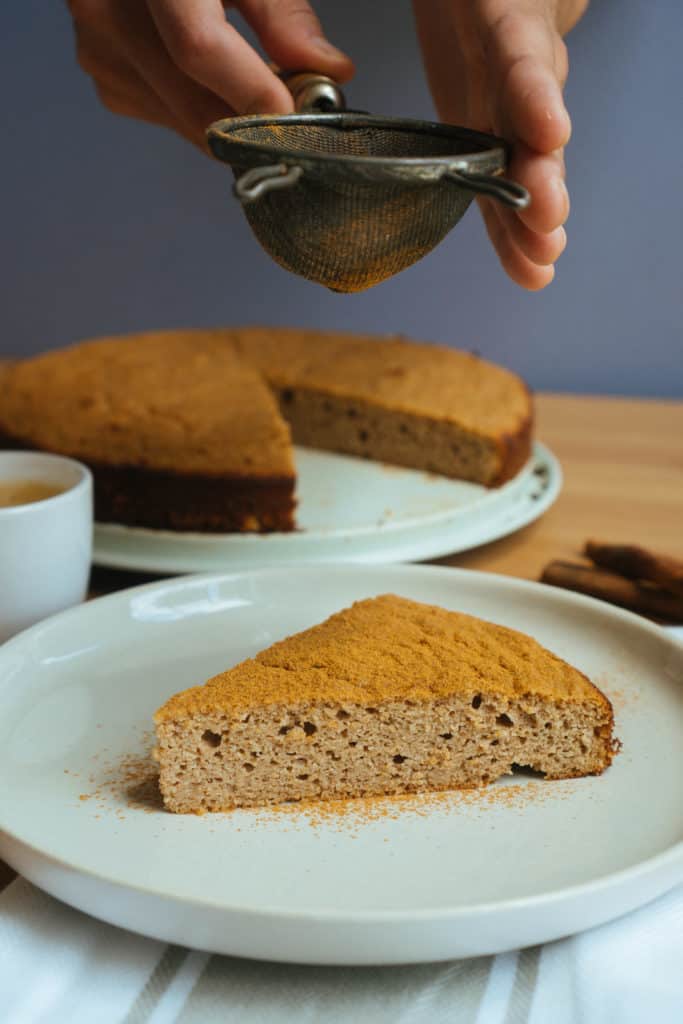 Where there is cake there is hope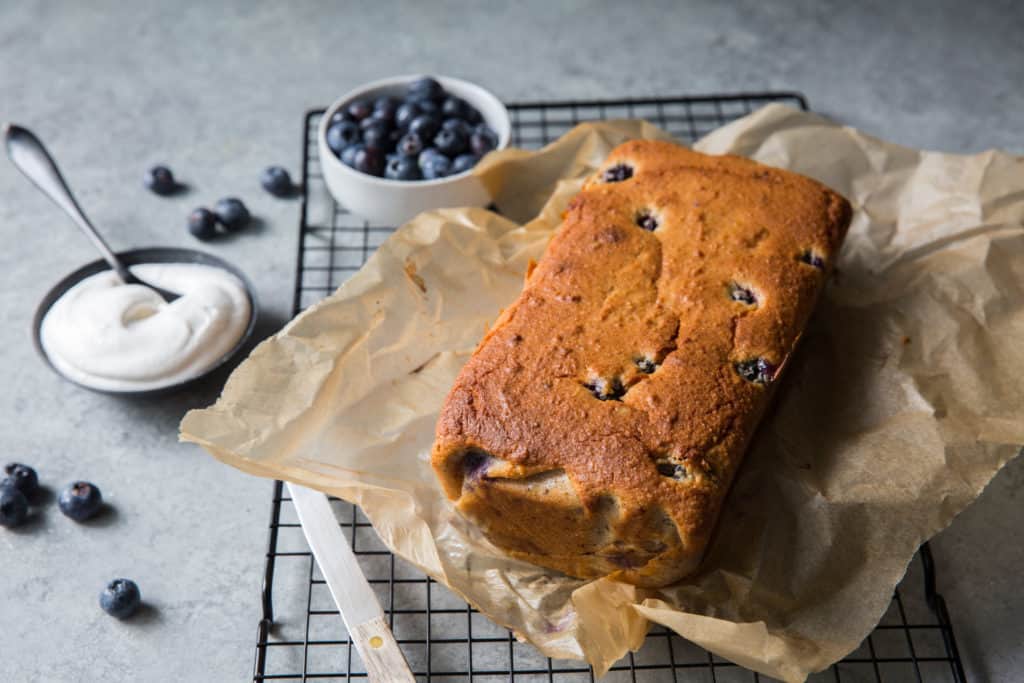 How to Make a Keto Pound Cake
If you love your cake and want to eat it too, guilt free, this recipe was created just for you! In the video above I show you how easy it is to make and perfect it is for meal prep/snacks all week long. You'll love this keto pound cake for breakfast with your morning coffee or tea and your kids will love it for a quick after school snack before heading outside to play! Check out the recipe down below and be sure to share it with your friends if you like it.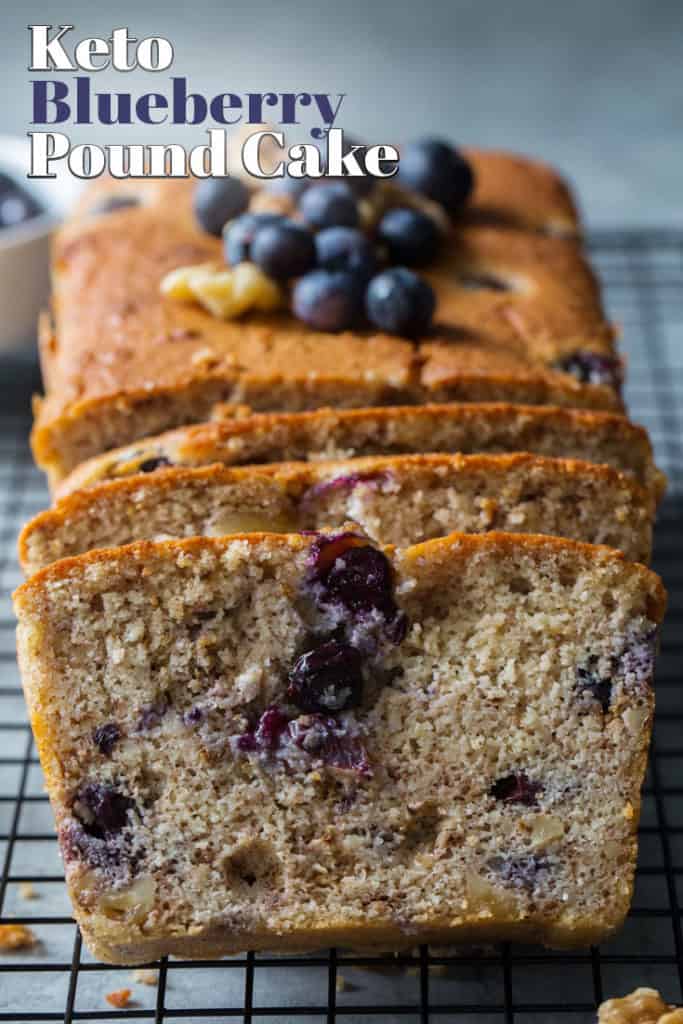 Recipe can be quickly added to MyFitnessPal – Search "KetoConnect – Keto Pound Cake"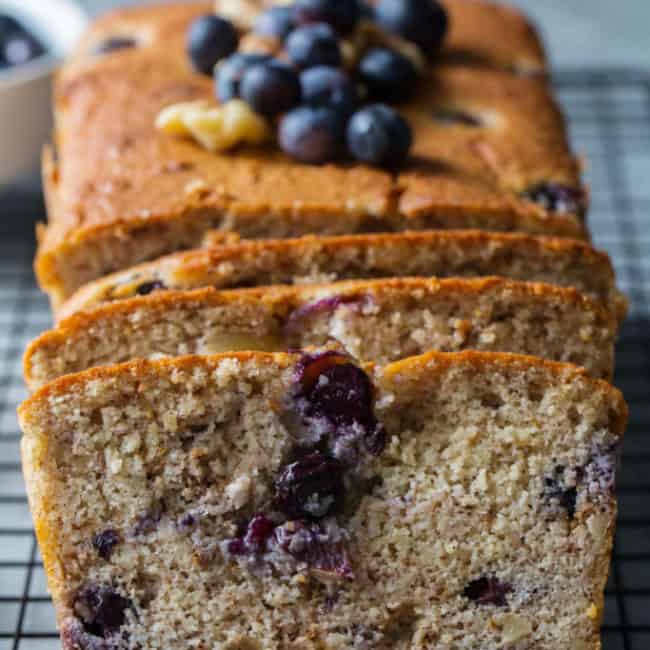 Keto Pound Cake | Blueberry And Walnut!
A dense poundcake filled with sweet blueberries and walnuts.
Servings 10 slices
Calories per serving 297kcal
Prep Time: 10 minutes
Resting Time: 15 minutes
Cook Time: 50 minutes
Instructions:
Preheat oven to 350 degrees F.

Spray a 8.5 x 4.5 bread loaf with oil of choice. Can also line with parchment paper for easier removal.

In a medium bowl add almond flour, baking powder, cinnamon, and salt. Combine using a hand mixer until fluffy and incorporated.

In another large bowl, add the cream cheese, butter, and erythritol. Beat until well combined.

Add vanilla, sour cream, and stevia and mix well. Add eggs and beat well until fully incorporated.

Add the dry ingredients in 2 batches to the wet ingredients ad combine one last time using the hand mixer.

Fold in the blueberries and walnuts.

Bake for 50-60 minutes until a toothpick comes out clean. Remove from oven and allow to cool in the pan for 10-15 minutes, then transfer to a cooling rack. Slice into 10 pieces and top with whipped cream and fresh blueberries, if desired.

NOTE: Oven temps vary so be sure to check on the pound cake starting at 40 minutes. If it's browned all over and a toothpick comes out clean it should be fully cooked through!
Notes
Net Carbs: 6g Serving Size: 1 slice (pound cake yields 10 slices)
Nutrition Facts
Keto Pound Cake | Blueberry And Walnut!
Amount Per Serving
Calories 297 Calories from Fat 243
% Daily Value*
Fat 27g42%
Saturated Fat 8g40%
Carbohydrates 9g3%
Fiber 3g12%
Protein 9g18%
* Percent Daily Values are based on a 2000 calorie diet.