This Keto Protein Waffles Recipe is a nightly staple in our household. They're fluffy, sweet, and perfect topped with a bit of fruit and nut butter. It's a simple recipe that only requires a few ingredients, the main one being a high quality protein powder. It's the perfect guilt-free, quick and easy, post dinner snack or dessert! Check out the video below to see just how easy they are to make.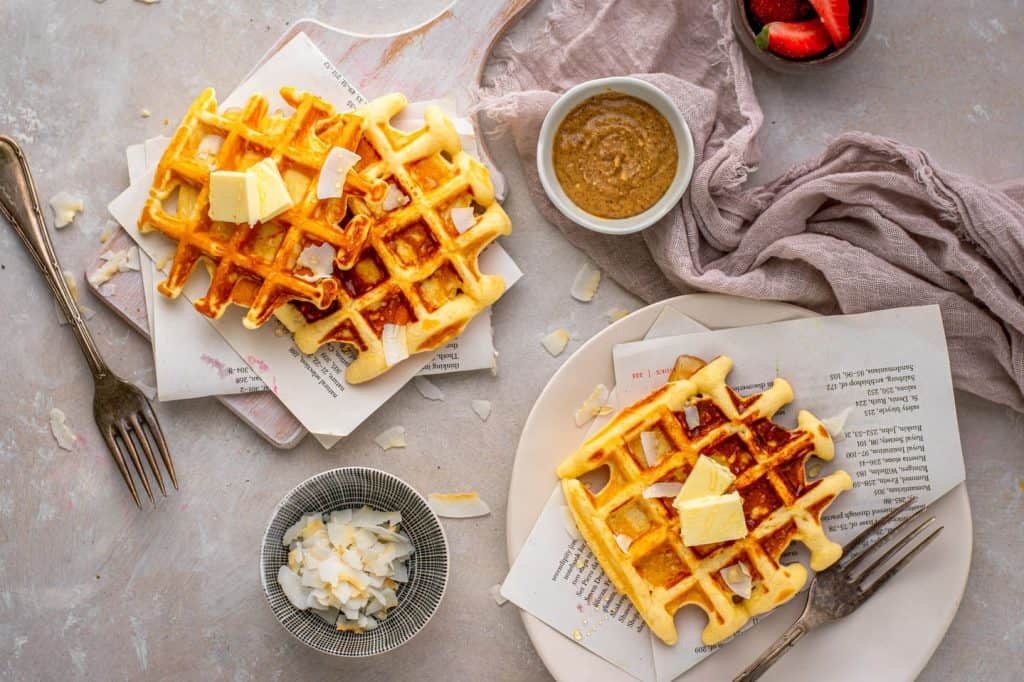 Are Protein Waffles Good for You?
Just two Eggo Toaster Waffles contain almost 30g of carbs and only 5g of protein, making them a poor choice for the keto diet. Protein waffles swap out traditional refined wheat flour for protein powder which cuts the carbs almost completely and helps you feel fuller for longer.
Getting most of your protein from natural sources like fatty cuts of beef or pasture raised eggs is better than a processed protein powder, but that doesn't mean protein powder is harmful or unhealthy. We think it's a great flour replacement, especially in these golden waffles.
The Best Protein Powder
We are big fans of using protein powder in our household! It adds flavor and texture to an array of things, such as smoothies, desserts and even crispy fried chicken. We always have a nice selection in our pantry depending on what we are looking to make and what flavor we are shooting for. There are a few things to avoid when buying a protein powder that we'll cover below.
What to Avoid
While high protein waffles are delicious, we want to make sure they are nutritious too! To make healthy protein waffles make sure to use a good quality protein powder. Some things to AVOID (run forest run) when searching for a protein powder are:
Carrageenan– This is a seaweed based emulsifier that reeks havoc on the gut. It destroys good gut bacteria and causes painful gas and bloating (1).
Sucralose– Sucralose isn't the end all be all, we know we buy our fair share of sucralose products too. However, if you can find a protein powder sweetened with stevia, monk fruit, or erythritol those are going to be your top tier items.
Fillers- Fillers can come in many forms. Plant based protein powder is notorious for adding rice, soy, or potato starch/ powder to their proteins. This is because they are cheap fillers that bulk up the protein powder so you get more per scoop. These fillers and cheap grains can cause inflammation as well as spikes in insulin due to their high GI scores (2).
Obviously any keto recipe is going to be better than its non keto counterpart so don't stress about perfection. However, if you do have the means and want to make the most healthy protein waffles possible; we recommend investing in a quality protein.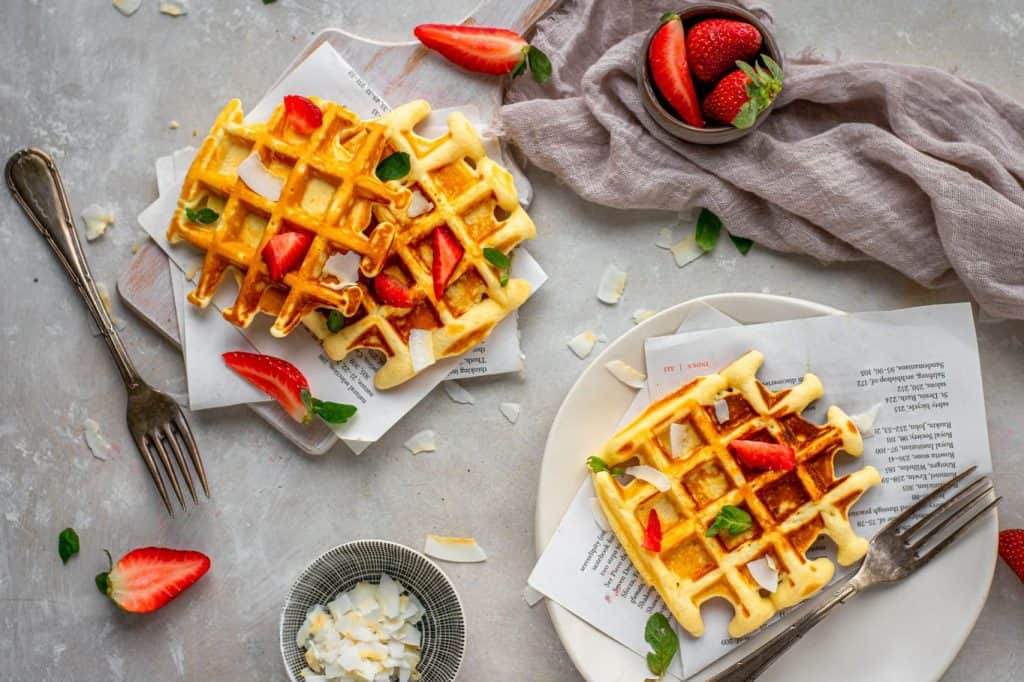 Our Favorite Protein Powder
We have a few favorites depending on our mood, and how delicious we want the final product to taste. Usually the more delicious your protein powder, the lower quality the ingredients are going to be. However, sometimes you do strike gold in protein products so here are a few of our favorites and why we love them so much:
Isopure Cookies And Cream – This is our favorite flavor for making protein cakes. It is creamy and won't create a super dry protein cake. Plus the best part is that it's zero carb! (You can also use vanilla protein if you don't want any chocolate in the mix)
Nutrabio Peanut Butter Cup – Nutrabio is our favorite flavor to add to smoothies and keto overnight oats because it has a really strong chocolate flavor. It's also the best quality protein powder in our opinion for a few reasons. It has very few ingredients, natural cocoa powder, and no carrageenan, instead they use xanthan gum a keto friendly sweetener that won't harm your gut.
Quest Cinnamon Crunch – Quest is our all time favorite for mug cakes and waffles! It is slightly higher in carbs because they use erythritol, but the flavor and texture make it well worth it. There is even little cinnamon toast crunch pieces inside the powder!
You can really use any casein or whey protein powder, these are just some of our favorites. For extra protein you can add some egg whites along with the best protein powder of choice.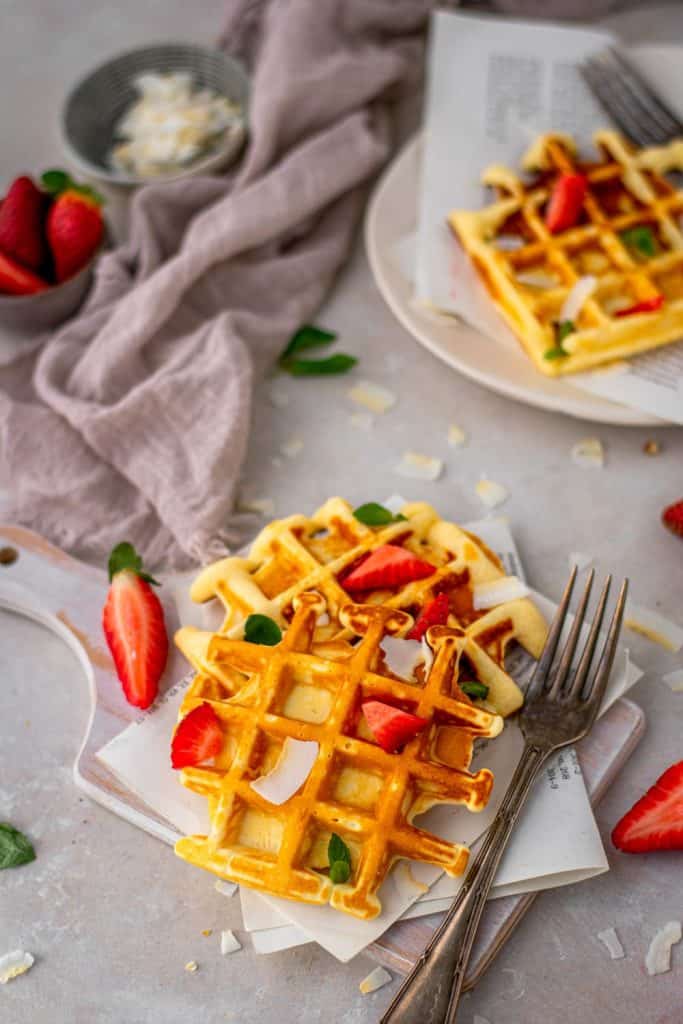 Protein Waffle Nutrition Facts
The best part about making protein waffles at home is the ingredients can easily be adjusted to fit your macros to the very last gram! If you want something heavier on calories you can add in some heavy whipping cream or nuts to the batter, or even top it with additional butter. If you want it lighter in calories, you can leave out the butter from the batter and swap in water for almond milk.
Calories in a Protein Waffle
There are 282 calories in this recipe for protein waffles, but remember this is for the waffles on their own. To make this an even more satisfying keto meal, we recommend adding a fat of your choice like some butter, ghee, or a whipped cream topping. Adding fatty toppings will provide you with lasting energy, but will also increase the calories.
How Much Protein is Really in Protein Waffles?
You better believe this protein waffles recipe packs a protein punch! Per two waffles there are 31 grams of protein and 19 grams of fat. All that protein is coming from a quality protein powder and eggs so you know you'll be full for quite a while after. No more low carb chicken and broccoli body builder diets. Get in your protein and then some with these keto protein waffles.
How to Make Keto Protein Waffles
Ready to make waffles that are fluffy and sweet without all the added sugar? Well then you've come to the right place. These waffles take just 5 minutes to make and you'll be eating before you know it! If you've tried this recipe before you know it's delicious, but if not; these low carb waffles will knock your socks off. So without further a -do let's get started!
Equipment
There's really no way to get around it, you will need a waffle maker. If you want to use a pan and make pancakes instead of a waffle you can. However, know that your pancakes may not be as crispy on the outside.
Ingredients
For starters you will need your "flour" base, which in this recipe is protein powder. To the dry ingredients you will also need to add salt and baking powder. If you don't have or don't want to use protein powder we recommend trying our classic keto waffles recipe. Substitutions like oat flour/ fiber, coconut flour, and almond flour don't have the same ratios and may cause the recipe to not work.
For wet ingredients you will need butter. We love butter in recipes because of its cream taste, but you can sub it for coconut oil. Coconut oil does have a different flavor profile so keep that in mind. If you want coconut and chocolate themed protein waffles, coconut oil will work great. Just know your recipe idea before hand for the best end flavor. Finally you will need an egg as well as almond milk for thinning the waffle batter. (Optional: you can also add a teaspoon of vanilla extract to the recipe for extra flavor).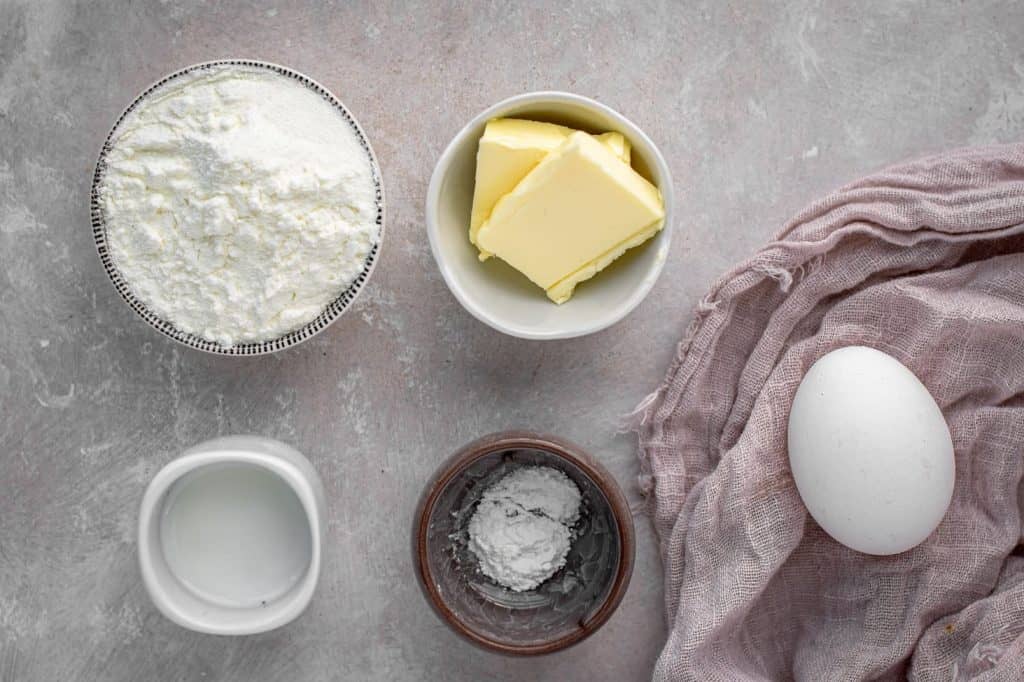 Making High Protein Waffles
Begin by melting your butter in the microwave. You can do this in any microwave safe glass measuring cup, or small mixing bowl. Make sure that you work in 30 second intervals so the butter doesn't explode and cover your microwave.
Next add your egg into the butter. NOTE: the butter should have cooled a bit first, or your egg should be at room temp. If the butter is hot and the egg cold, your egg may cook early. Optionally you can also add 1-2 egg whites for extra protein.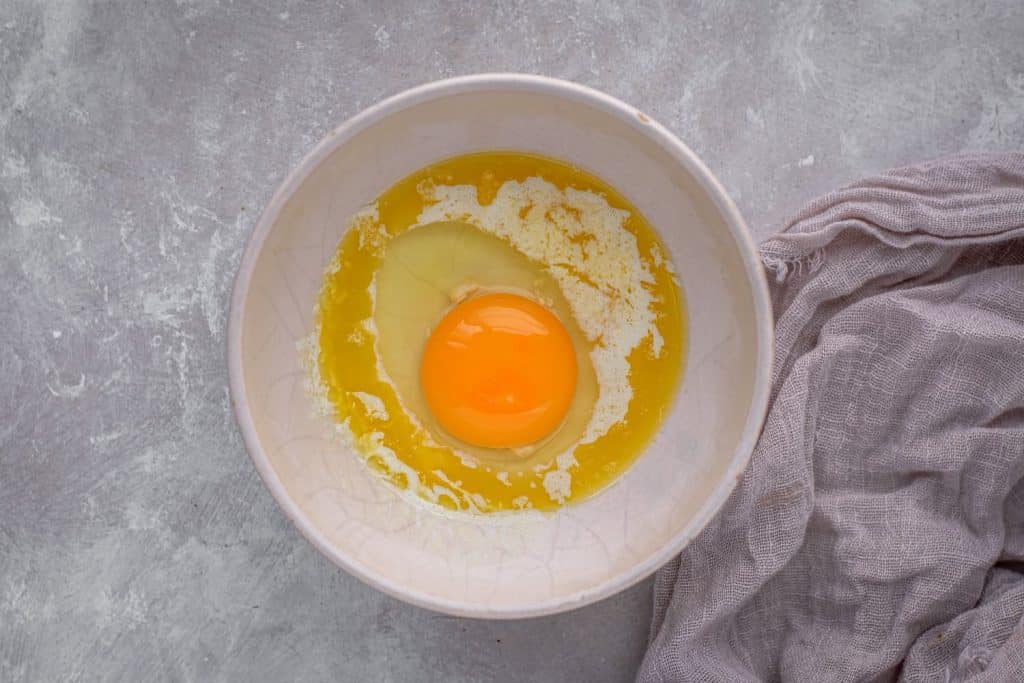 Whisk together the egg and butter until fully combined.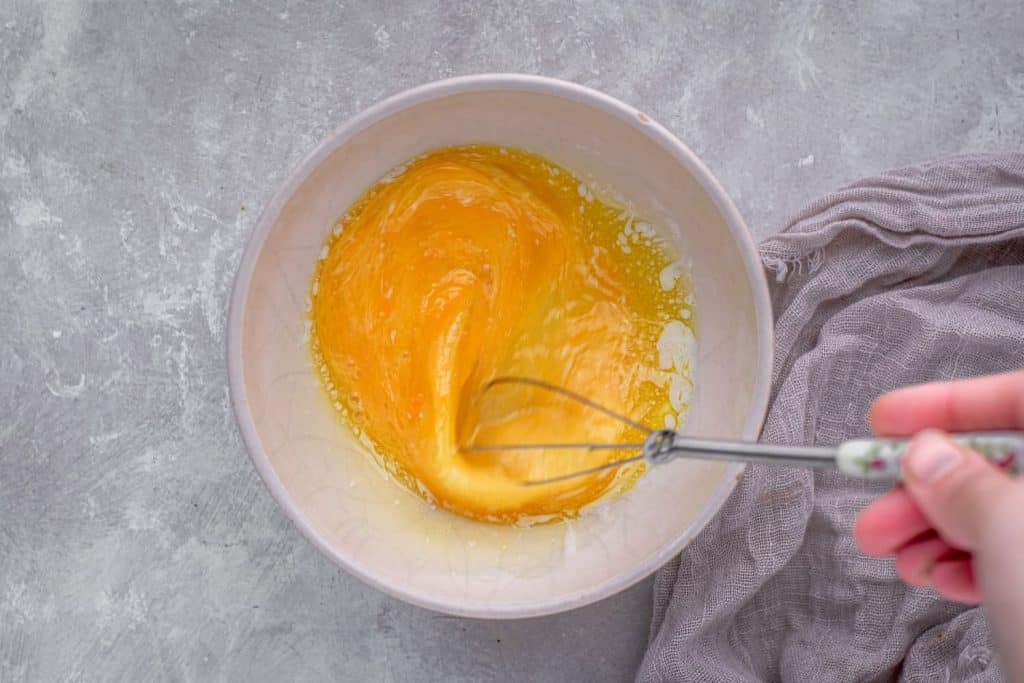 Now add the dry ingredients into the wet. This will be your protein, 1/4 teaspoon baking powder, and salt.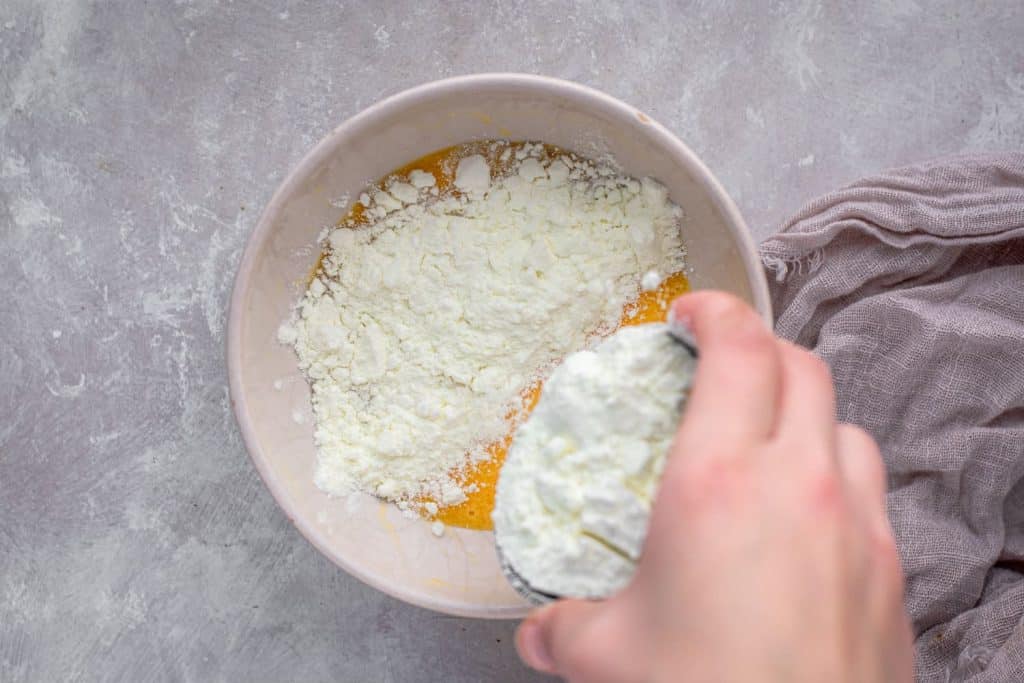 Stir the wet and dry mixture together until there are no more clumps. If your waffle batter is too thick you can add a bit of almond milk to thin it out.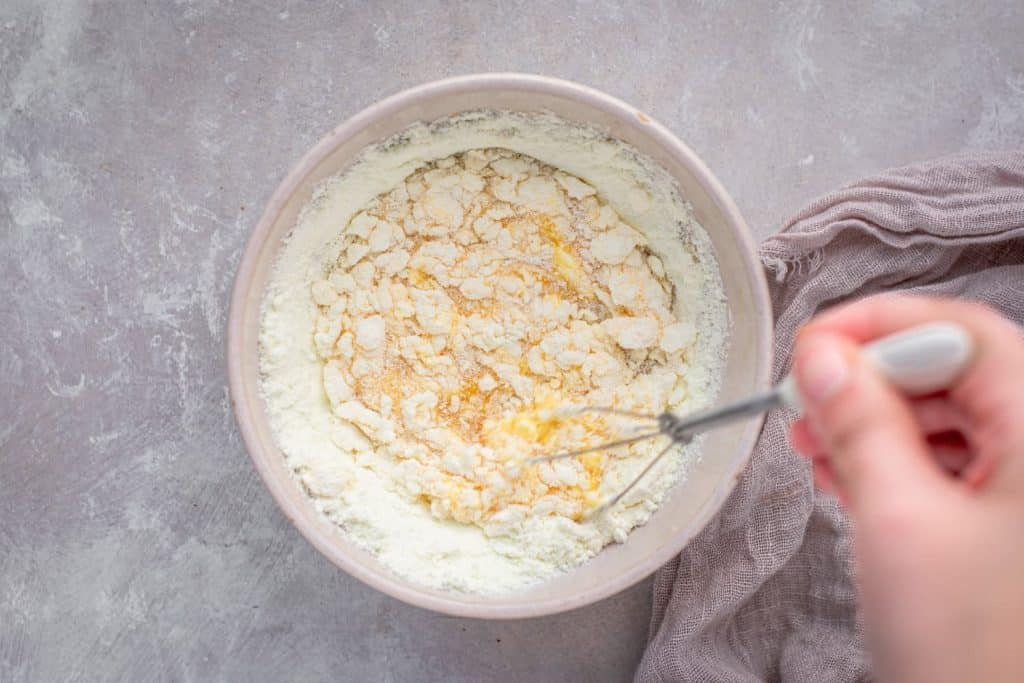 Preheat your waffle maker and pour 1/2 of the recipe in. Do not overfill the waffle maker or it will spill out the sides and make a huge mess. Once the batter is in, close the lid and let your waffle cook. When it finishes steaming and turns golden brown the waffle will be done. Repeat with the remaining batter until there is none left.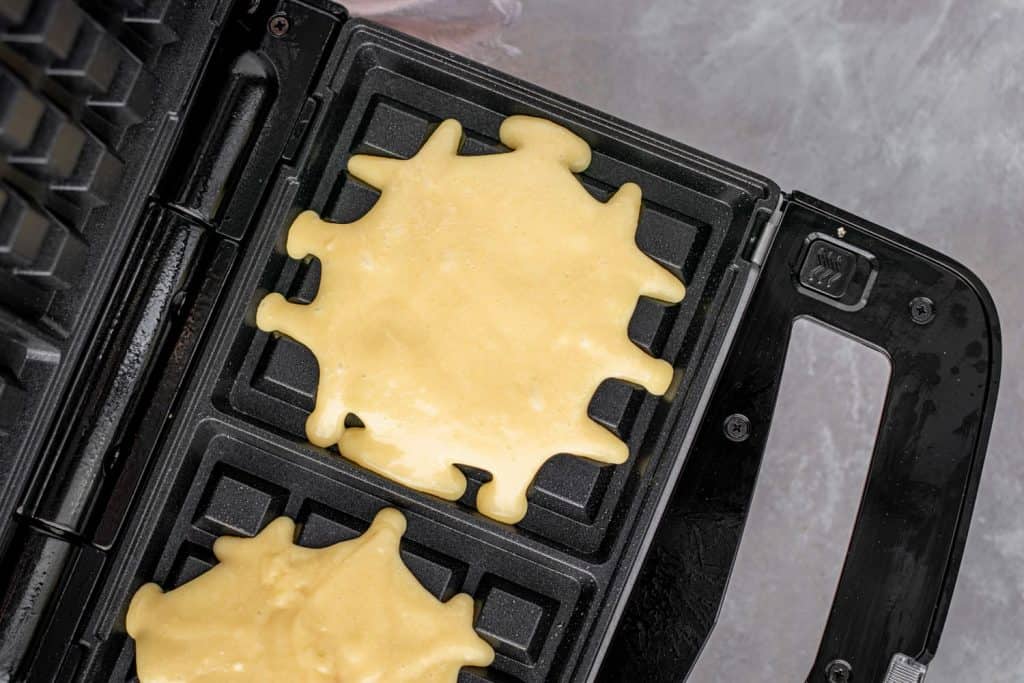 Serve the waffle immediately with your favorite recipe toppings. Check out our ideas below!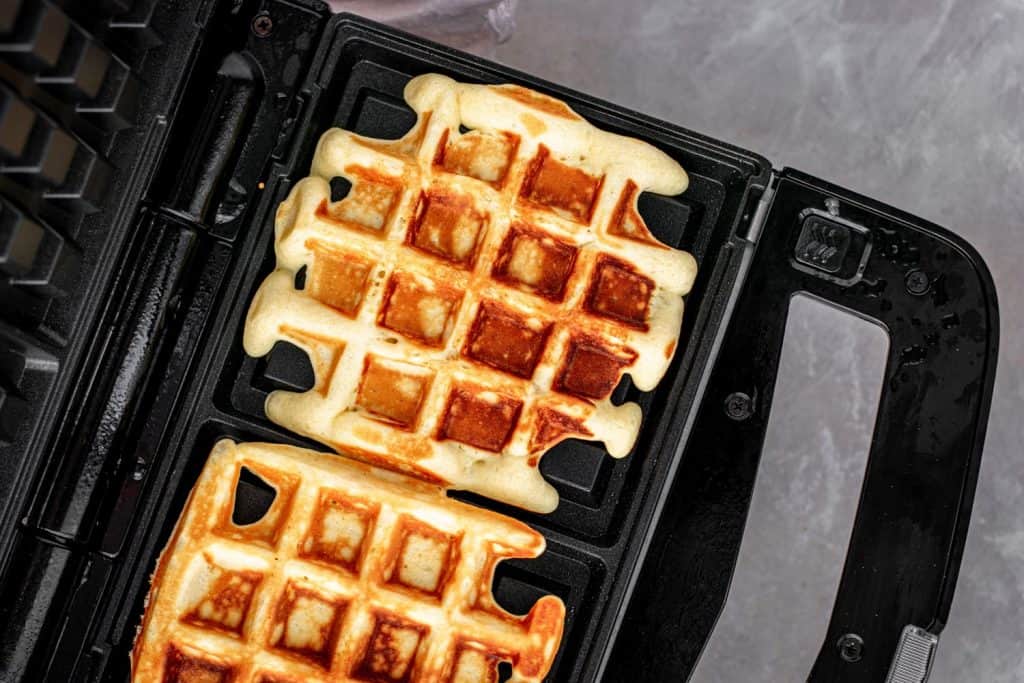 Topping Keto Waffles
Protein waffles make a great recipe on their own, but everything is better with a little whipped cream! We came up with a few of our favorite toppings for these gluten free protein waffles, but let us know in the comments below what your favorite is!
Sugar Free Maple Syrup– A classic like no other is waffles and maple syrup. Get yourself a high quality sugar free maple syrup and enjoy a thick stack of keto protein waffles.
Peanut Butter- Peanut butter and nut butters in general make great waffle toppings. Both peanut butter and almond butter are high in fat which balances out macros when you want to make protein waffles keto.
Greek Yogurt- A low sugar greek yogurt like the Two Good brand makes a great creamy dipping option for protein waffles. An easy to make yogurt dip requires 1/4c plain yogurt and 2 tbsp sugar free maple syrup. You can add a little extra stevia for sweetness, but overall this is a great dipping addition that tastes even better as a waffle meal prep.
Chocolate Chips-Sugar free chocolate chips taste great in this waffle recipe. Make protein waffles and pour them into the waffle iron. Sprinkle a few sugar free chips on top and close your waffle maker. Voila a super simple, yet delicious low carb recipe.
Berries and Cream- There's nothing like whipped cream and berries to top off a delicious Sunday brunch. Try strawberries and cream for shortcake style waffles.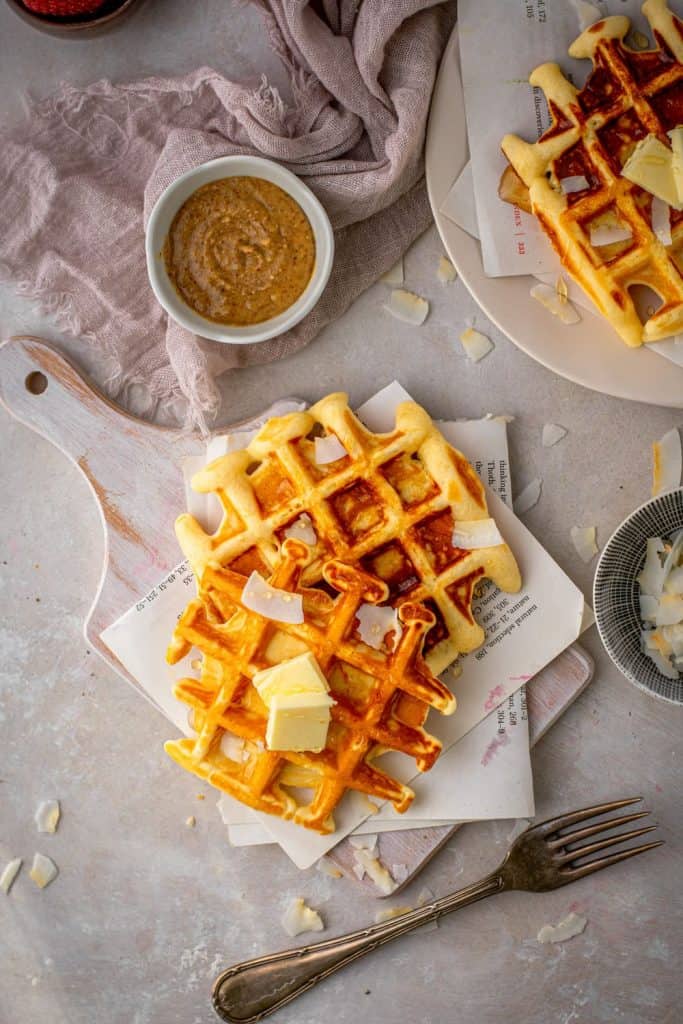 Creating a High Protein Meal
Whether you are a body builder or a normie, protein is important. These waffles pack in 31 whole grams of protein which is quite a bit. However, if you're looking to blend your powdered protein consumption with some whole foods try a few of these easy meal builders:
Bacon- Not only will bacon add a little extra protein, but it will also add extra fat which is important on the keto diet.
Eggs- Eggs have all the essential amino acids making them a great complete protein source (2). Scramble or fry an egg or two to go with your protein waffles.
Savory Waffles- If you used unflavored protein powder you essentially have an open canvas to create sweet or savory waffles. Try making savory waffles with some chives, chopped chicken breast, and sesame seeds for extra protein. They taste extra delicious dipped in a little tamari mixed with sesame oil.
Feel free to get create with this recipe and make both sweet and savory waffles to hit your protein goals. Balancing a protein with a fat also makes for a killer keto combination that will keep you fuller longer. Let us know below your favorite waffle combinations or mix- ins.
More Keto Waffle Breakfasts
Want another breakfast recipe to try? Check out our favorite low carb waffle recipes that only require a few ingredients and a waffle iron:
Keto-Friendly Protein Waffles Recipe
If you are anything like us, you always have a post-dinner sweet tooth. We know you don't want to ruin your diet by downing an entire pint of Halo Top or eating two bars of Lily's chocolate. So, what do you do? You make this keto friendly protein waffles, that will not only satisfy your sweet tooth, but fill you up so you won't give in to the very common late-night snacking!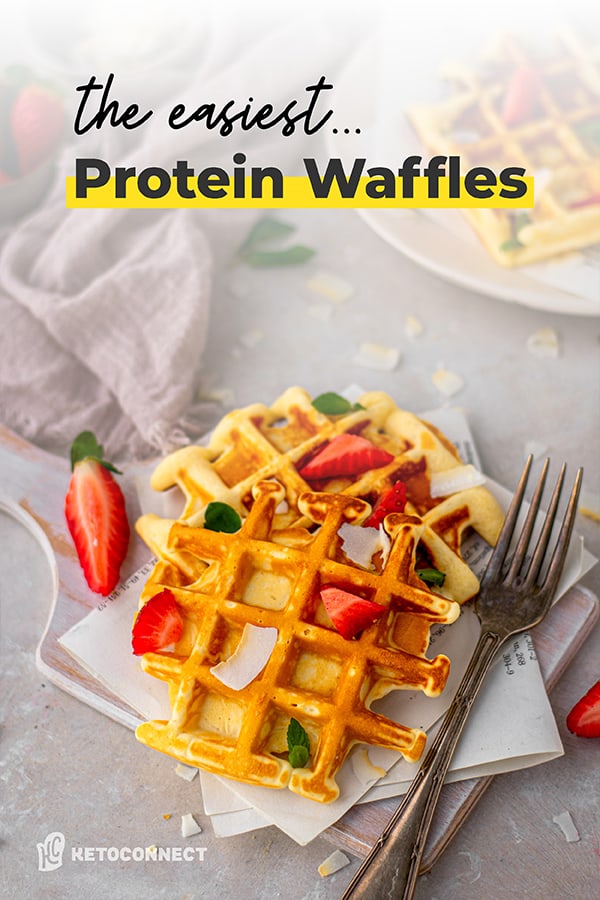 Recipe can be quickly added to MyFitnessPal – Search "KetoConnect – Keto Protein Waffles"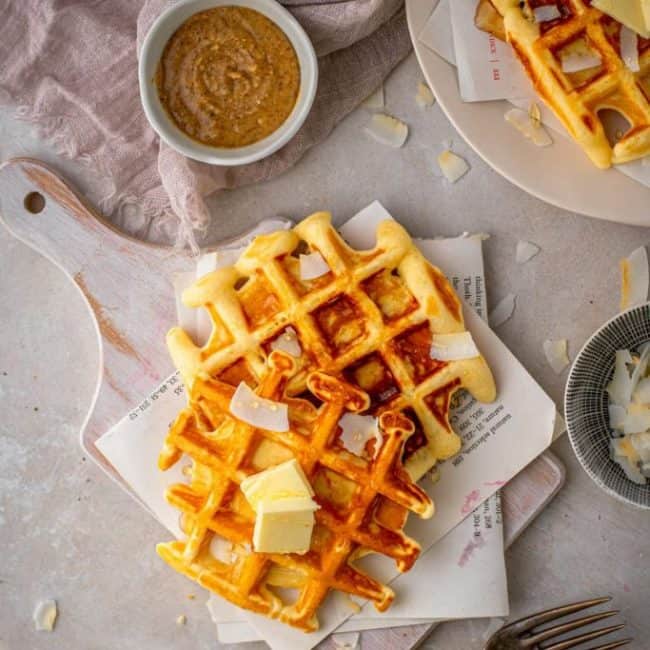 Keto Protein Waffles Recipe
A simple high protein, low-carb waffle ready in 10 minutes.
Total Time 15 minutes
Servings 1 serving (2 medium waffles)
Calories per serving 282kcal
Prep Time: 5 minutes
Cook Time: 10 minutes
Instructions:
Melt the butter in a pyrex measuring cup or small mixing bowl.

Add the rest of the ingredients and combine using a fork.

Preheat you waffle iron and pour 1/2 of the recipe into the iron. Close the lid and cook until cooked and browned. Repeat with remaining batter.

Serve immediately with additional butter or your favorite sugar free maple syrup.
Notes
Net Carbs: 2g
Serving Size: 2 Medium Waffles
Nutrition Facts
Keto Protein Waffles Recipe
Amount Per Serving
Calories 282 Calories from Fat 171
% Daily Value*
Fat 19g29%
Carbohydrates 2g1%
Protein 31g62%
* Percent Daily Values are based on a 2000 calorie diet.
Written By