Most wines are highly processed and filled with industrial additives. It's farmed with machines, using toxic pesticides.
Because these wines contain large amounts of sugars and fillers, they kick you out of ketosis while triggering inflammation.
So how can you enjoy a glass of wine while staying in ketosis? Consider organic wines like Dry Farm Wines. Dry Farm Wines produce sugar-free wines, making it popular amongst keto-dieters because it doesn't spike insulin or blood glucose levels.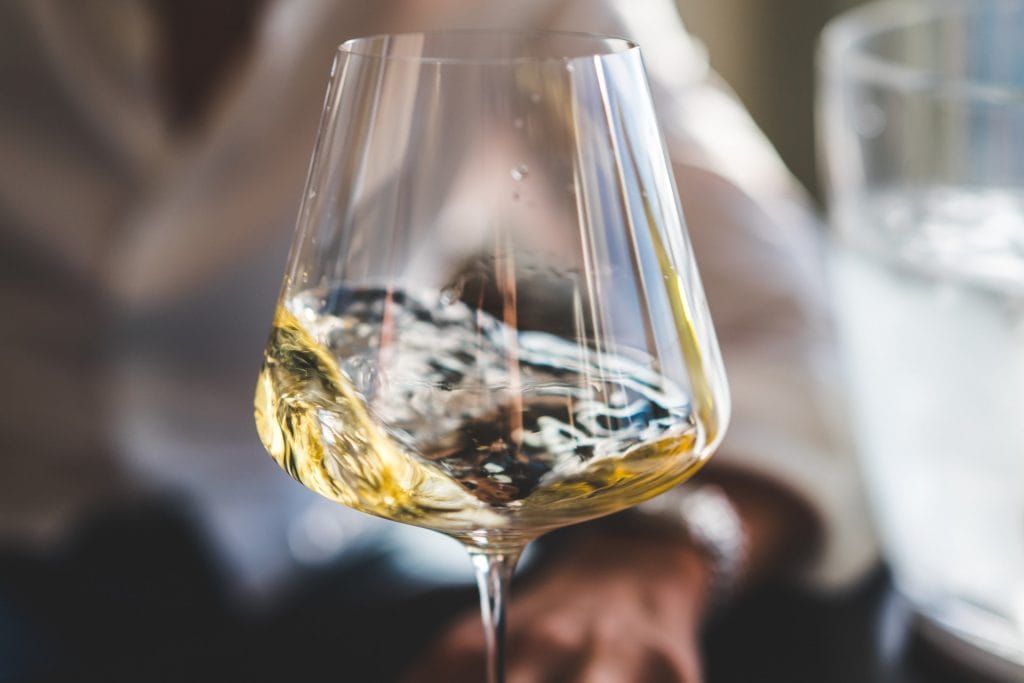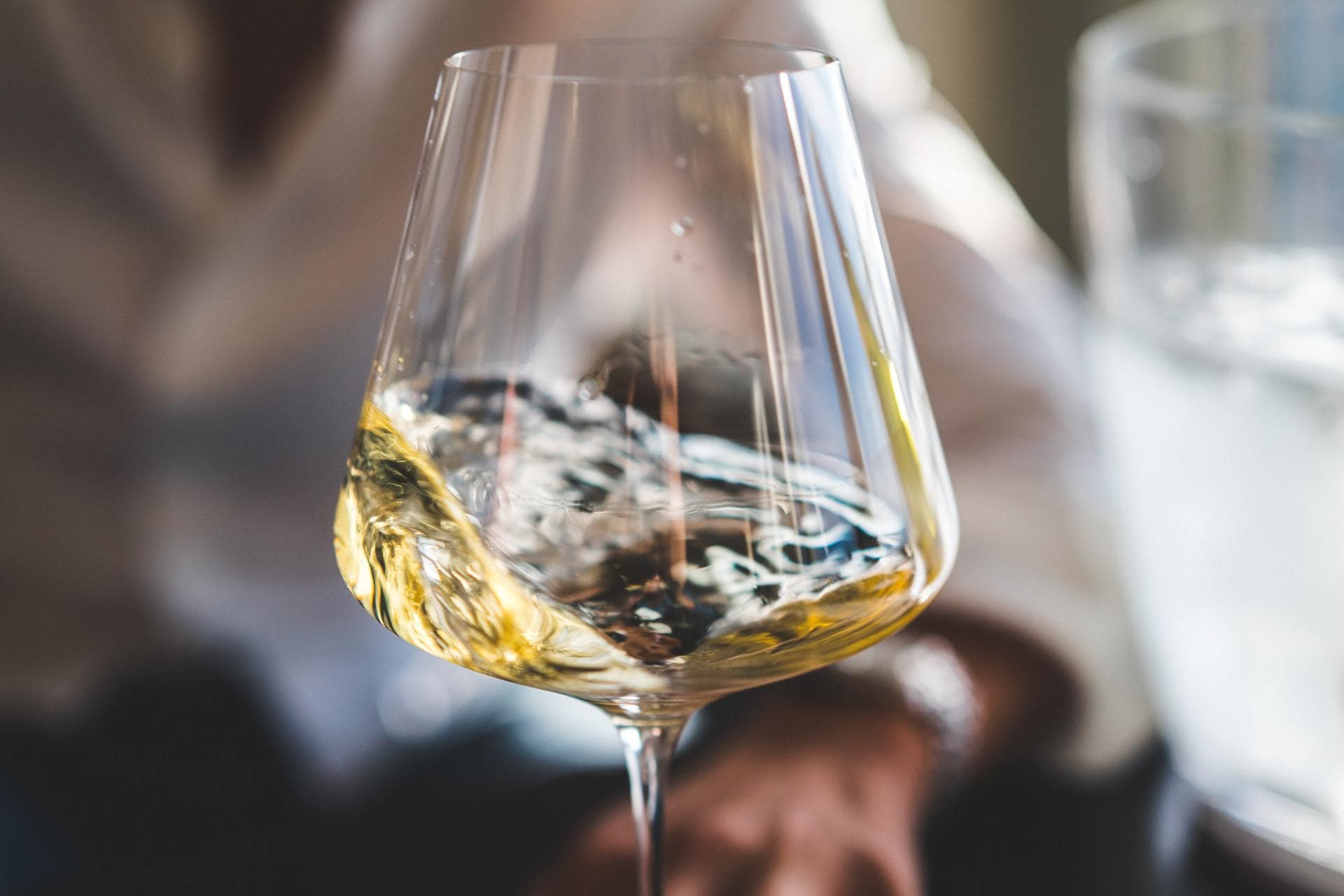 Also, these wines aren't mass-produced. They're handmade in tiny amounts by small farming families, so you know you'll get the best-quality wine possible.
So in this Dry Farm Wines reviews, I cover my experience with Dry Farm Wines, who it's for, what I like about it and if it's worth your money.
What is Dry Farm Wines and Why Should I Care?
Todd White founded Dry Farm Wines in 2015 in California. His goal is to create organic wines that contain zero sugar and additives. To do this, he sources hand-grown grapes from over 600 families using biodynamic farming.
White only sources grapes from farms that don't use irrigation; hence the name, Dry Farm Wines. This saves 16,000 gallons of water per acre annually and 1.4 billion gallons across all its farms.
Although White's main goal wasn't to create a keto wine, it has become popular amongst keto dieters because you can drink it without being knocked out of ketosis.
These natural wines offer additional benefits like lower sulfite and alcohol content. Because the wine is so clean, you can drink it and rarely feel hungover the next morning.
The ordering process is also straightforward. First, Dry Farm Wines source their wines from small farmers, and after a rigorous testing process, employees package the wine.
When ordering, you choose what style of wine you'd like and how often you want to receive it.
If you've never bought Dry Farm Wines before, try the gift option. This way, you don't have to invest in a subscription.
Once you've placed an order, they'll deliver your crate to your door for free. And if you don't like a certain bottle, you can get your money back or swap it out for another, whichever one you prefer.
Fun fact: Over 60% of wines that Dry Farm Wines test doesn't meet the standard requirements. Only a select few are bottled up, so you can be sure you're drinking only the best.
Who is Dry Farm Wines For?
Dry Farm Wines are a tasty and healthy option for anyone looking to enjoy clean, high-quality wine. However, it's popular amongst keto and paleo dieters because you can indulge guilt-free.
I like drinking Dry Farm Wines when watching series or eating dinner with family. It's made with pure ingredients, so you're less likely to be hungover. It also has an alcohol content of around 7% to 12%, so you can drink a few glasses without getting too drunk.
My Favorite Bottles of Dry Farm Wines
You can't choose a specific bottle when ordering. You can only pick a style of wine, for example, red or white, and Dry Farm Wines will select bottles for you. Although this is a small drawback, I received a few bottles that stood out to me.
These include:
Chianti
Limestone Riesling
Cabernet Franc
Chianti
Chianti is the name of a wine-growing region within Tuscany, Italy. Dry Farm Wines source bottles from farms within Chianti since it produces some of the best wines.
Chianti is made with a grape called Sangiovese, which is the most planted grape in Italy.
When drinking Chianti, I noticed it's quite spicy and has a cherry taste to it. Chianti goes well with some roasted lamb and mushrooms.
Limestone Riesling
Dry Farm Wines source Riesling from Germany, and it's one of the best dry farming grapes grown in cooler climates. Riesling is light-bodied and fruity with high acidity.
Riesling also ages well, so you can leave it in your cellar for years.
If the grapes were harvested during the warmer months, you might even get a sweet pineapple taste. This is how my bottle tasted. It was sweet, and I couldn't believe it didn't contain added sugars.
So if you're a fan of sweet wine, you'll love Dry Farm Wines' Riesling.
A glass of Riesling goes well with any type of fish like tuna, salmon and sardines. You could also drink it with white meats like chicken and turkey.
Cabernet Franc
Cabernet Franc is related to Cabernet Sauvignon and originates in Bordeaux, France. I noticed that it tastes quite similar to Merlot with its high acidity and raspberry flavor.
However, if your bottle comes from a colder climate, you'll taste green flavors like green bell peppers and tomato vine.
I prefer Cabernet Franc over Cabernet Sauvignon since it's smoother and lighter-bodied, so you can easily taste the different notes.
A bottle of Cabernet Franc goes perfectly with dishes like pork and pot roasts, saucy stews and herbed chicken.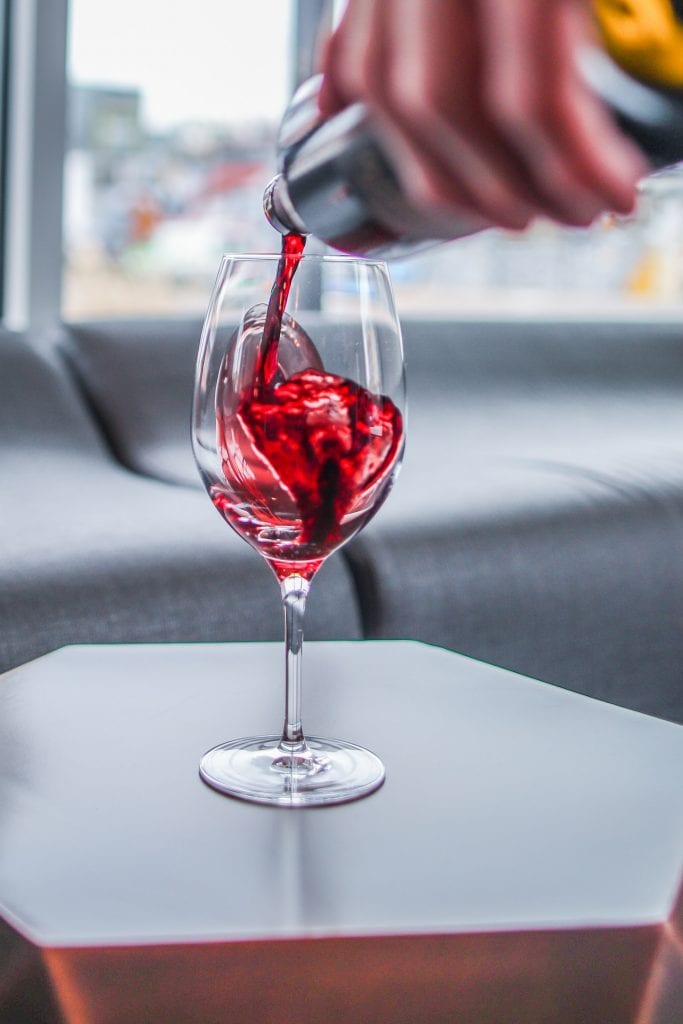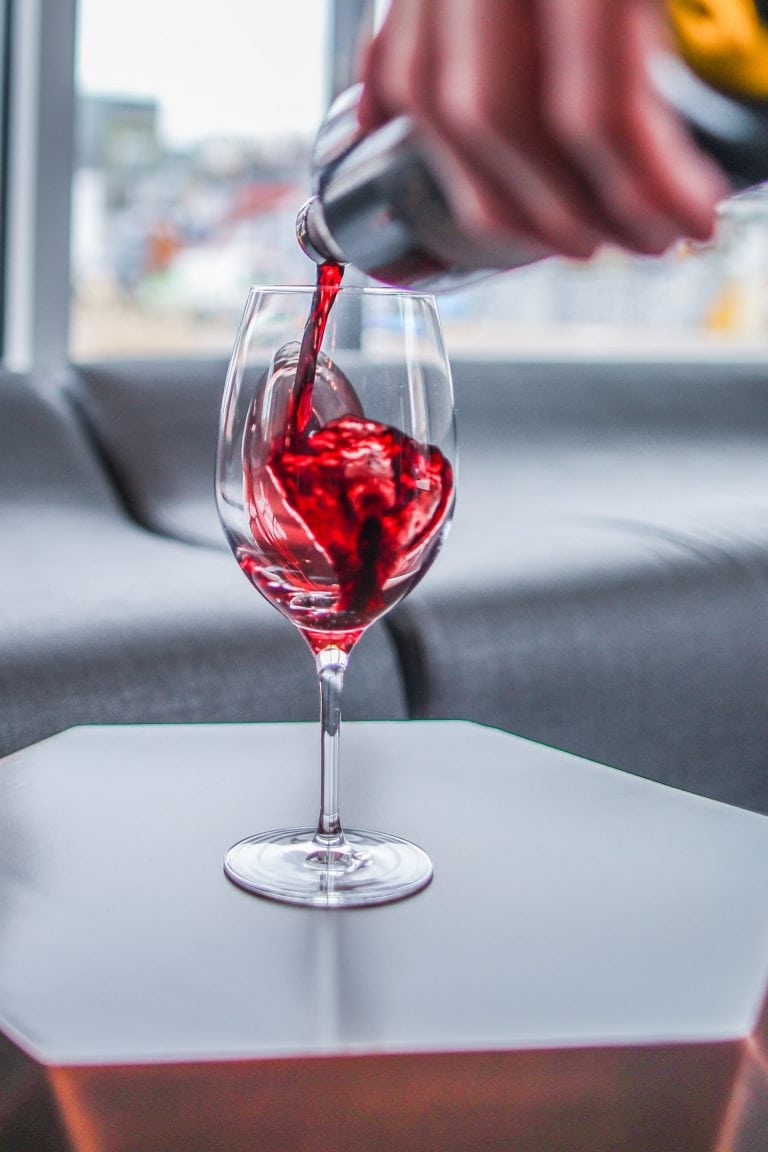 Is Their Subscription Worth It?
When signing up for a subscription, you can choose between six or twelve bottles delivered to your door once or twice a month. The six-bottle subscription costs $171 per month, while the twelve-bottle plan sets you back $323.
There's also a gift option where you can buy bottles without committing to a subscription.
To buy yourself a gift, head over to the gift section of their website, and you'll have an option between a three, six and twelve bottle crate. However, a slight drawback is that you can't buy a single bottle.
Next, choose between mixed, red, white, rose or sparkling wine. The mixed, red, white and rose wines cost $101 for three bottles and $183 for six. Sparkling wine is a bit more expensive. A crate of three costs $108, while six will set you back $216.
So, is it worth it?
If you're a wine connoisseur, then the subscription is a bargain. You get to drink the cleanest wines in the world, and they send you different types of wine so you can broaden your horizons.
However, if you don't drink wine regularly, consider the gift option. You won't have to commit to a subscription, and you can just buy more wine when you're short.
If you are still wondering what alcoholic beverage you can and cannot drink on keto, check out this comprehensive keto alcohol guide to make up your decision!
What I Like About Dry Farms Wines
After buying several "gifts" for myself and finally signing up for the subscription, I noticed some key benefits that improved my drinking experience.
Dry Farms Wine Club Have High Standards
Before a farmer starts growing grapes, they are vetted by Dry Farm Wines, and once they pass the test, farmers receive a certification. During the assessment, Dry Farm Wines look at:
The type of soil used
What growing procedure farmers are implementing
If they are using pesticides or any other toxic chemicals
Once bottles of wine are produced, they are sent to a lab for more testing. Here they look for sugar content, if any fillers are used and how much alcohol is in each bottle.
Only a select few bottles of wine make it out of this vigorous testing cycle. So when you receive a bottle from Dry Farm Wines, you know it's only the best.
Their Wines Contain Low Sugar Levels
I've been on a low-carb diet for over three years, and as a wine lover, it's challenging to enjoy wine without worrying about being kicked out of ketosis and triggering inflammation.
This is because a typical glass of wine contains sugar and around 70 FDA-approved additives. These additives wreak havoc on your body, and long-term use can lead to chronic conditions like type 2 diabetes.
But with Dry Farm Wines, I can order a few bottles, and when I want to relax after a long day of work, I can whip out a bottle guilt-free.
It Contains Fewer Sulfites
Sulfite is a chemical preservative that's mainly used in wines to extend the shelf life and freshness.
However, they often lead to headaches, inflammation, stomach pain and hives.
If you find yourself struggling with these symptoms after drinking a glass of wine, consider an alternative that contains fewer sulfites.
This is where Dry Farm Wines can make your drinking experience more pleasurable. Each batch is lab tested. They check if the sulfite level is below a certain threshold so you don't experience any side effects associated with sulfite consumption.
Ordering is Super Easy
When ordering wine, all you have to do is head over to DryFarmWines.com, select what style of wine you want, how many bottles and it'll be delivered to your front door within days.
And if you sign up for the subscription, you won't have to order again. Dry Farm Wines sends you a crate of your favorite wines whenever you choose. This way, you don't have to go to the grocery store when you're short.
Another significant benefit is you don't have to choose between different wines. When you go to the grocery store and walk down the wine aisle, it can be intimidating since there are hundreds of wines to choose from.
This causes people to stick to what they know because buying a new wine is risky. If you don't like it, you can't return it.
Fortunately, Dry Farm Wines sends you different types of natural wine every month. So you get to taste some of the best wines in the world. And if you don't like it, simply swap it out for another.
It Contains Low Alcohol Levels
Many people think that the higher the alcohol content of a wine, the better it is. However, this isn't true.
Because alcohol is denser than water, the alcohol content affects a wine's body. With more alcohol, wine will generally have a fuller body and lower levels mean it's lighter and more delicate on the palate.
So if you aren't trying to get drunk quickly, a lower alcohol content is better because you'll be able to taste the notes easily.
You're Less Hangover After You Drink It
The biggest reason why people experience hangovers is due to the alcohol content. Alcohol blocks your brain from making a chemical called vasopressin. Without vasopressin, your kidneys don't absorb water; you simply excrete it, leaving you dehydrated.
But because Dry Farm Wines are lower in alcohol, you can drink more. This is perfect for someone like me who enjoys sipping on keto friendly wine while playing strategy video games.
There are also other factors like sugar content and sulfites that contribute to a hangover. Fortunately, Dry Farm Wines produce the cleanest wine possible, so you aren't consuming harmful fillers, reducing your chance of getting a hangover.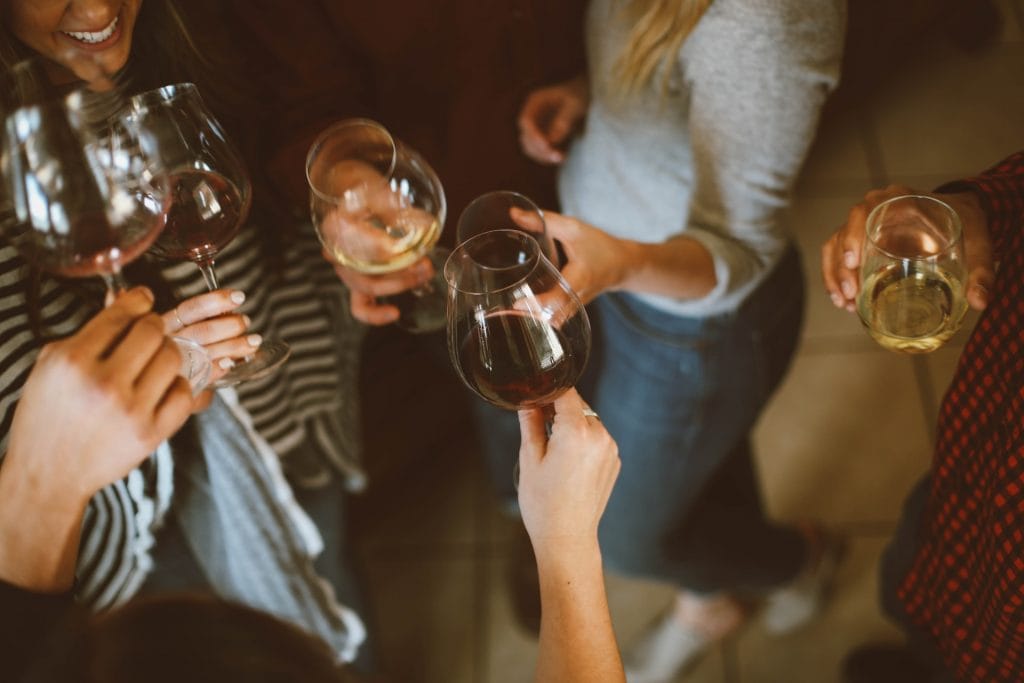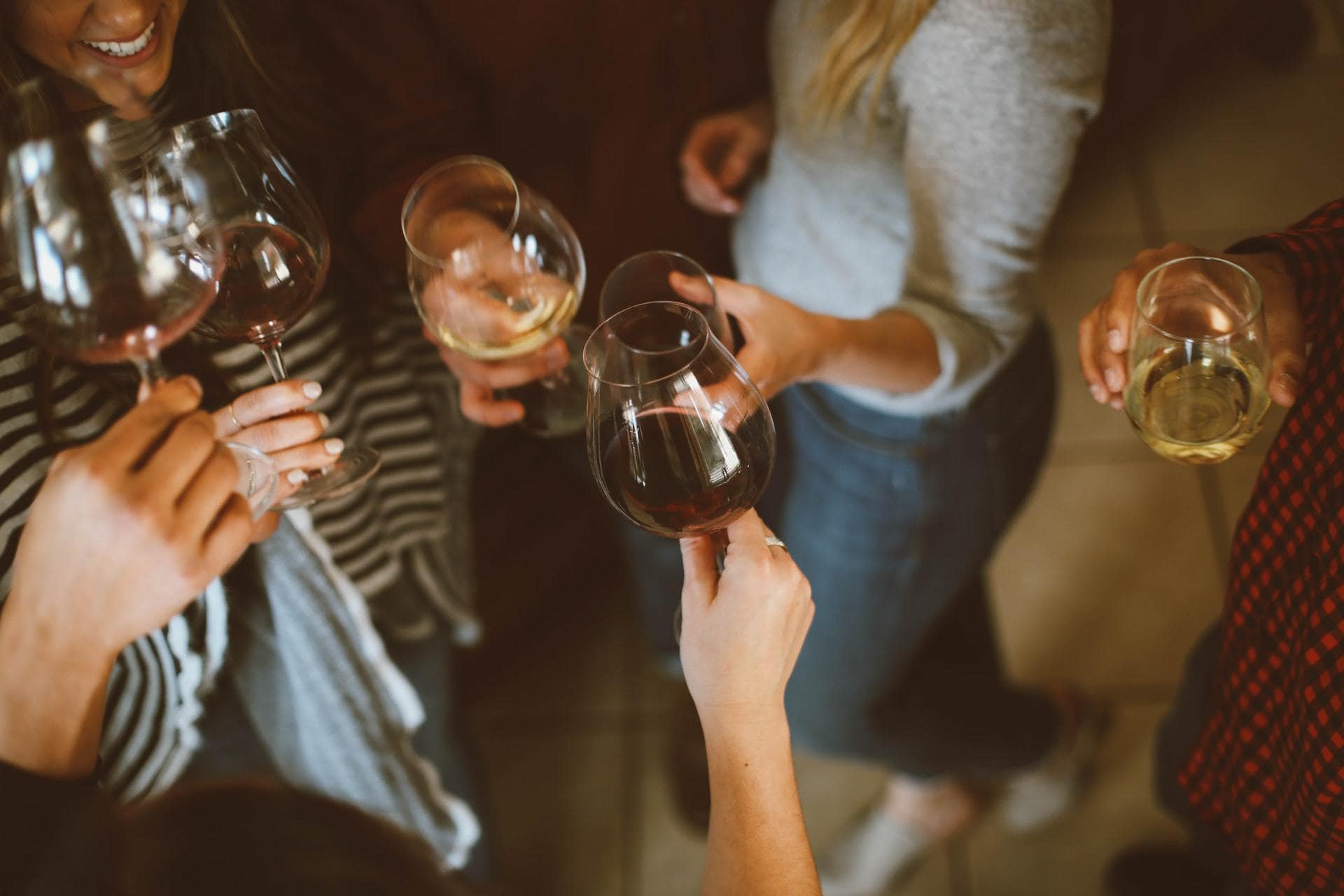 Pros
Dry Farm Wines offer a 100% satisfaction guarantee
You're less likely to get a hangover
You can cancel your Dry Farm Wines subscriptions anytime
It doesn't contain any high-fructose corn syrup or residual sugar
The low alcohol level means you can drink more
Cons
You can't buy it by the bottle; you can only buy it by the case
You don't choose which wine they send you
My Testing Criteria
When reviewing Dry Farm Wines, I looked at the following criteria to help me decide if I should recommend it to my fellow keto-dieters:
Wine-quality
Taste
Convenience
Packaging
After buying a few gifts for myself and finally signing up for the subscription, I can safely say that it meets all these criteria.
When sourcing grapes, Dry Farm Wines put farmers through a strict test that ensures they are growing grapes naturally, without any pesticides. Its wines are also lab tested, so you know what's in your bottle.
Although Dry Farm Wines sent me a few bottles that weren't my style, I liked their overall wine selection. It's sourced from historical regions in Italy, Germany and France. The farmers also use all-natural ingredients, so you're getting the cleanest wines.
Ordering wines is super convenient and bottles are packaged beautifully, so they'll look good in your cellar.
Why Trust Us?
After drinking a glass of red wine on a ketogenic diet, I'd always feel guilty because I'm consuming additives and sugars that are bad for me. However, few wine producers sold keto-friendly wines and the ones that did, charged outrageous prices.
But after doing some research, I found that Dry Farm Wines contain no additives, pesticides and sugar, so I had to give it a shot. After buying myself a gift, I fell in love with this new dry farm wine.
So I'd highly recommend it to anyone on a keto diet because it's an affordable way to drink delicious wines guilt-free.
Final Thoughts on Dry Farm Wines Reviews
Dry Farm Wines was founded around the principle of healthy living. They work with over 600 small family growers, ensuring your bottle isn't mass-produced by machines.
And if you don't like a specific natural wine, they'll give you a satisfaction guarantee, so you can always return it for a new bottle or get your money back.
In short, Dry Farm Wines is the perfect natural wine club for keto-dieters who love wine without a high alcohol and sugar content.
If you prefer to drink keto friendly beer when enjoying a night out, you can consider reading our list of low carb beers for you to choose from!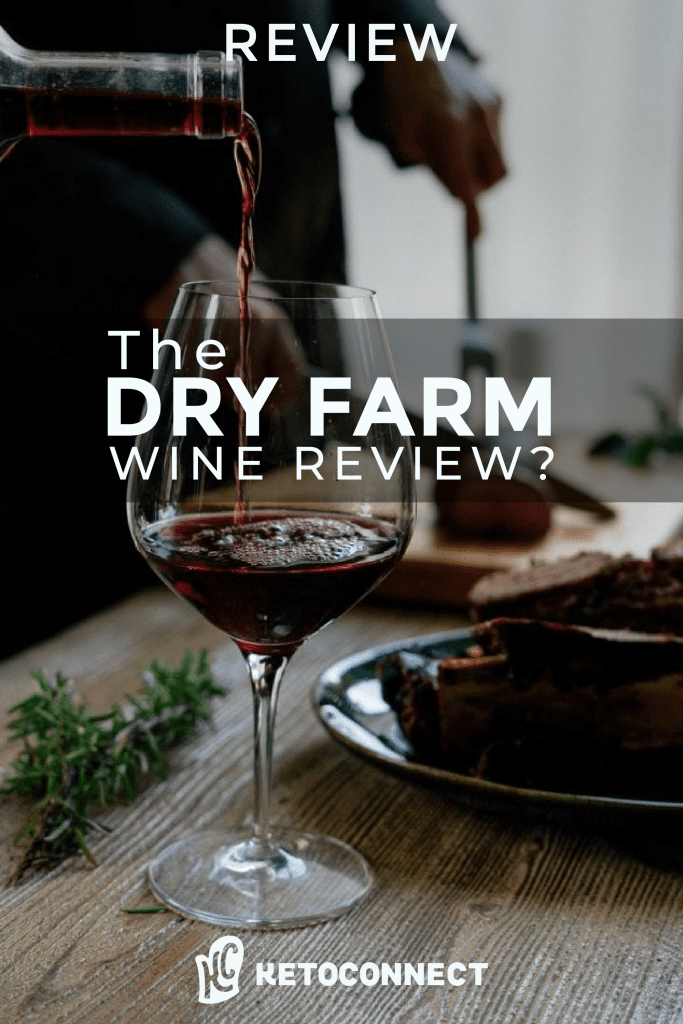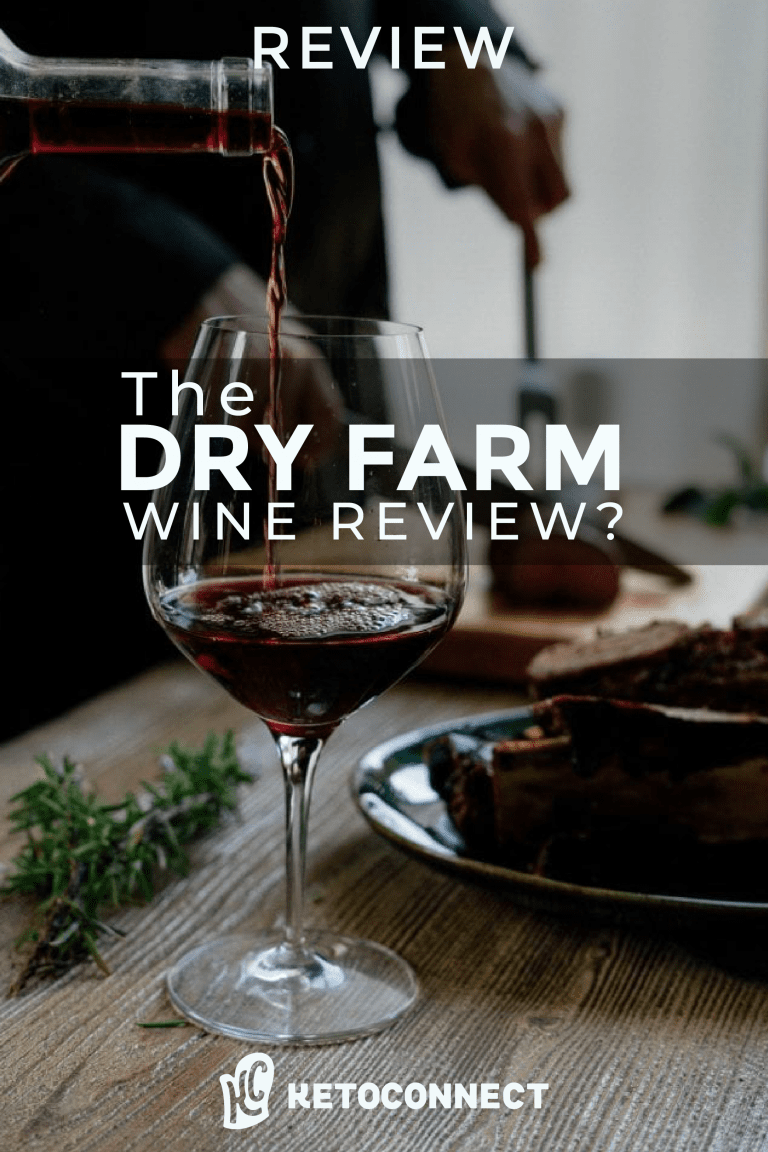 Written By