My personal favorite fat bomb recipe is this Chocolate Peanut Butter Fat Bomb recipe. I honestly believe there is no better combination in the world than chocolate and peanut butter, especially in the form of a food called "fat bomb." We always have a couple of these in the freezer and always find ourselves making more before they run out.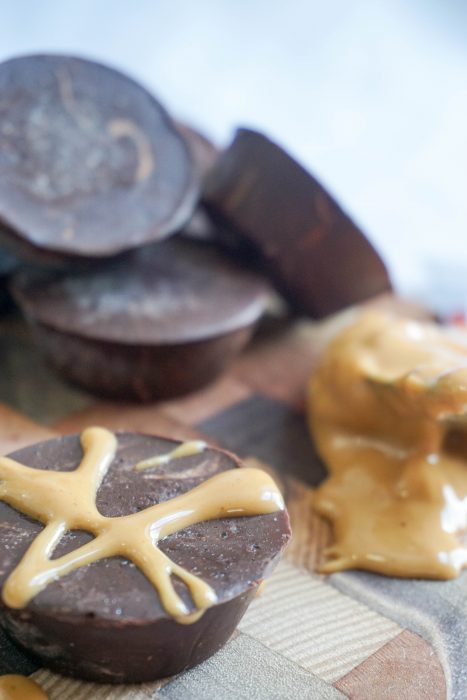 Fat Bomb Recipes
This is by far one of the easiest fat bomb recipes you'll make because all you need is some peanut butter, which every single person has, and some unsweetened bakers chocolate. However, most sweet fat bomb recipes are pretty quick to put together. The hardest part is waiting for them to harden in the fridge or freezer before you can eat one! It's even pretty easy to create a fat bomb recipe at home if you any form of fat – butter, coconut oil, ghee, coco butter, peanut butter, almond butter – and something else to add to it such as more nuts, chocolate, shredded coconut and the list goes on. Go ahead, have some fun experimenting today!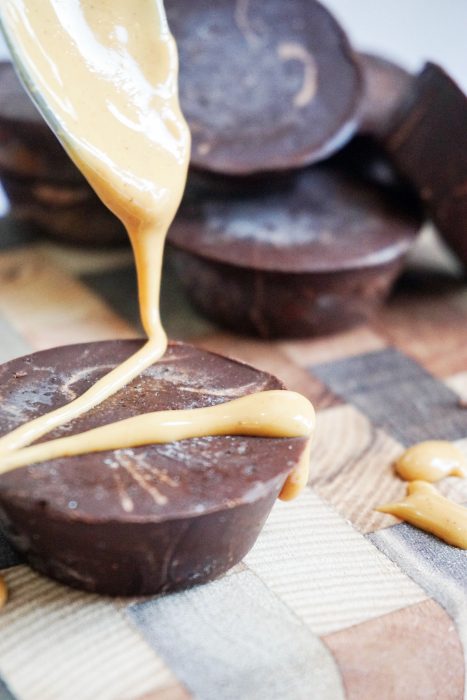 Keto Fat Bombs
All fat bomb recipes are not sweet. In fact, there are many savory fat bomb recipes that exist and normally consist of cheese, bacon, nuts and any other fatty food you can think of. So, whether you go sweet or savory you're doing it right! Here is a list of 60 sweet and savory fat bombs you can check out for some cooking inspiration!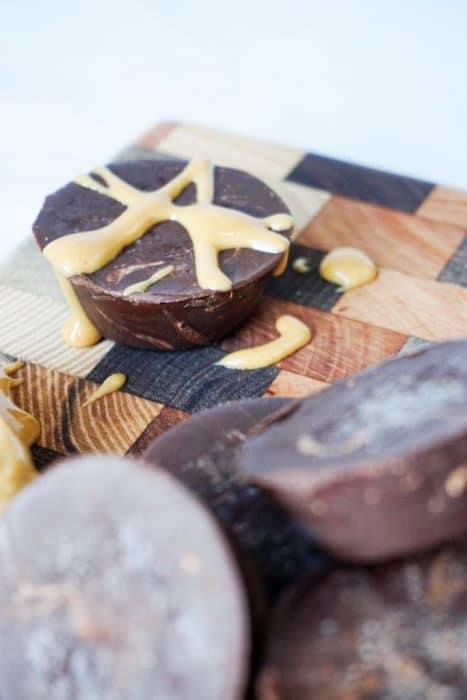 Chocolate Peanut Butter Fat bombs
If any of you love ending your night with a fat bomb as much as we do then you should also give our Coconut Fat Bombs a try! They also work great as an addition to drop into your morning coffee. Peanut butter in itself is like a fat bomb so any recipe we make, such as this Low Carb Peanut Sauce, that has peanut butter I always consider a form of a fat bomb hehe. Do yourself a favor and make these chocolate peanut butter fat bombs now so in an hour you can be in fat bomb bliss!

Recipe can be quickly added to MyFitnessPal – Search "KetoConnect – Chocolate Peanut Butter Fat Bombs"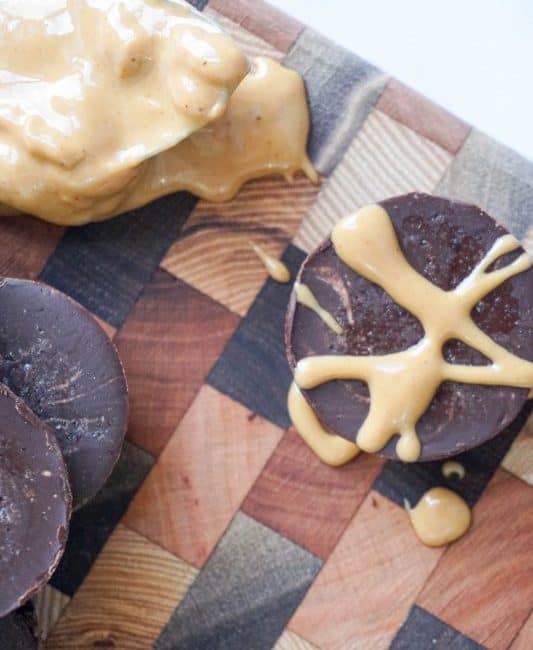 Chocolate Peanut Butter Fat Bombs
Total Time 1 hour 10 minutes
Servings 10 fat bombs
Calories per serving 120kcal
Instructions:
Cut chocolate into small pieces so it melt uniformly in the microwave.

Microwave for 1-2 minutes, stirring every 30 seconds.

Add stevia and peanut butter to the chocolate mixture and stir to combine.

Pour into fat bomb molds and top with pink salt. Place in freezer for 1 hour. Enjoy!

These are best stored in the fridge and will remain solid.
Nutrition Facts
Chocolate Peanut Butter Fat Bombs
Amount Per Serving
Calories 120 Calories from Fat 87
% Daily Value*
Fat 9.7g15%
Carbohydrates 5g2%
Fiber 3.2g13%
Protein 3.6g7%
* Percent Daily Values are based on a 2000 calorie diet.