Shrimp is my favorite seafood, as it has a sweet and salty taste and goes well with almost any meal or side dish.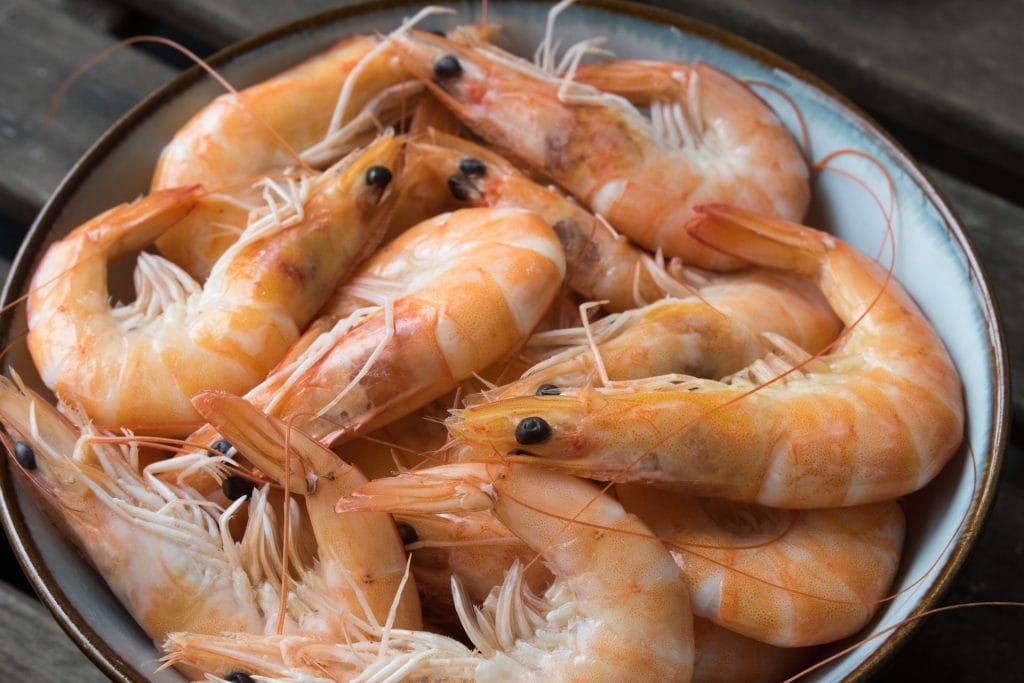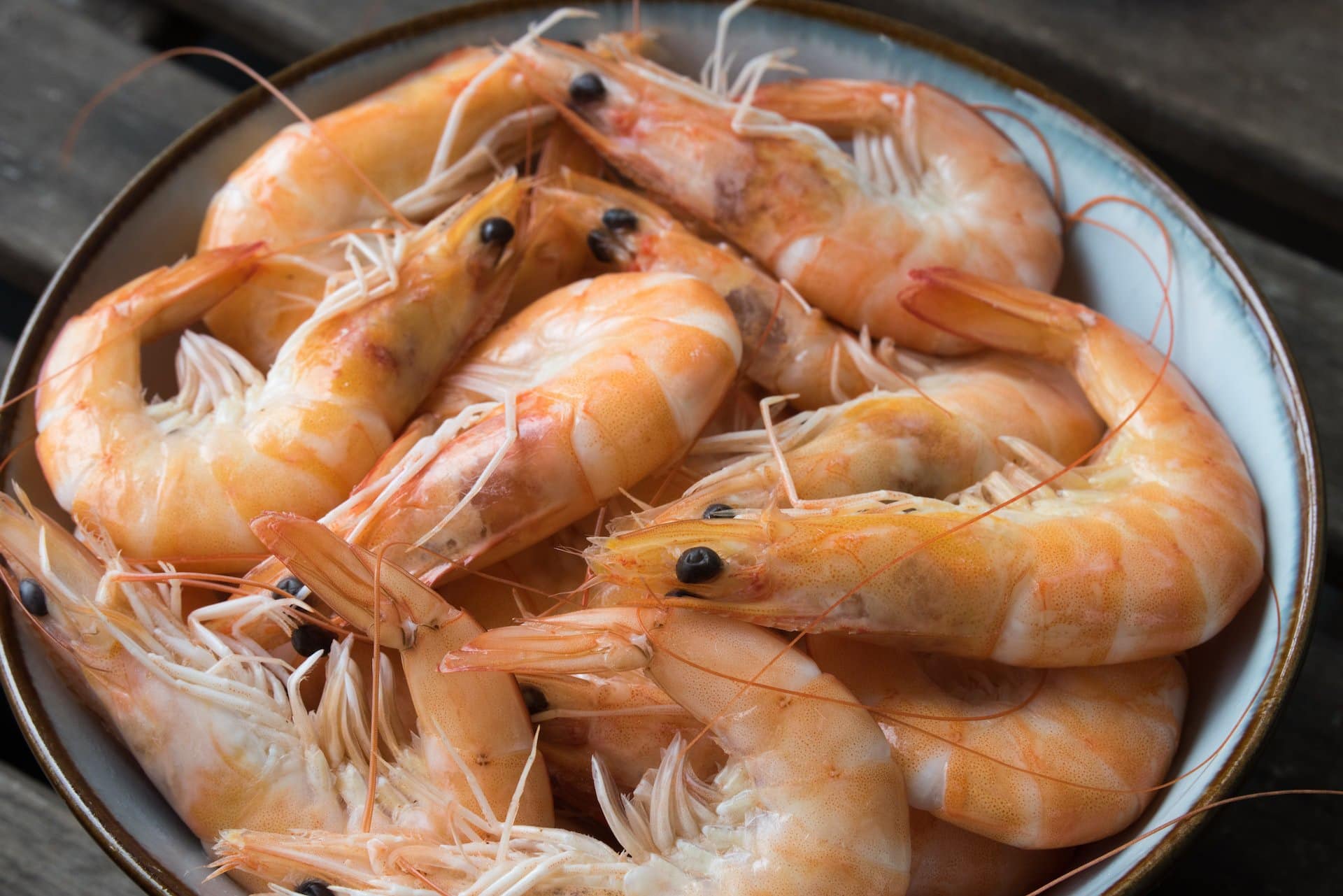 But is shrimp healthy and how many carbs does it contain?
Below, I'll answer all your questions about eating shrimp on keto. I'll look at its carb content, nutritional facts and some delicious recipes.
Is Shrimp Keto-Friendly?
A three-ounce serving of raw shrimp contains 0.2 grams of net carbs, so you can eat shrimp on a ketogenic diet. You also won't have to restrict your intake as the carb content is almost nonexistent.
Shrimp Nutrition Facts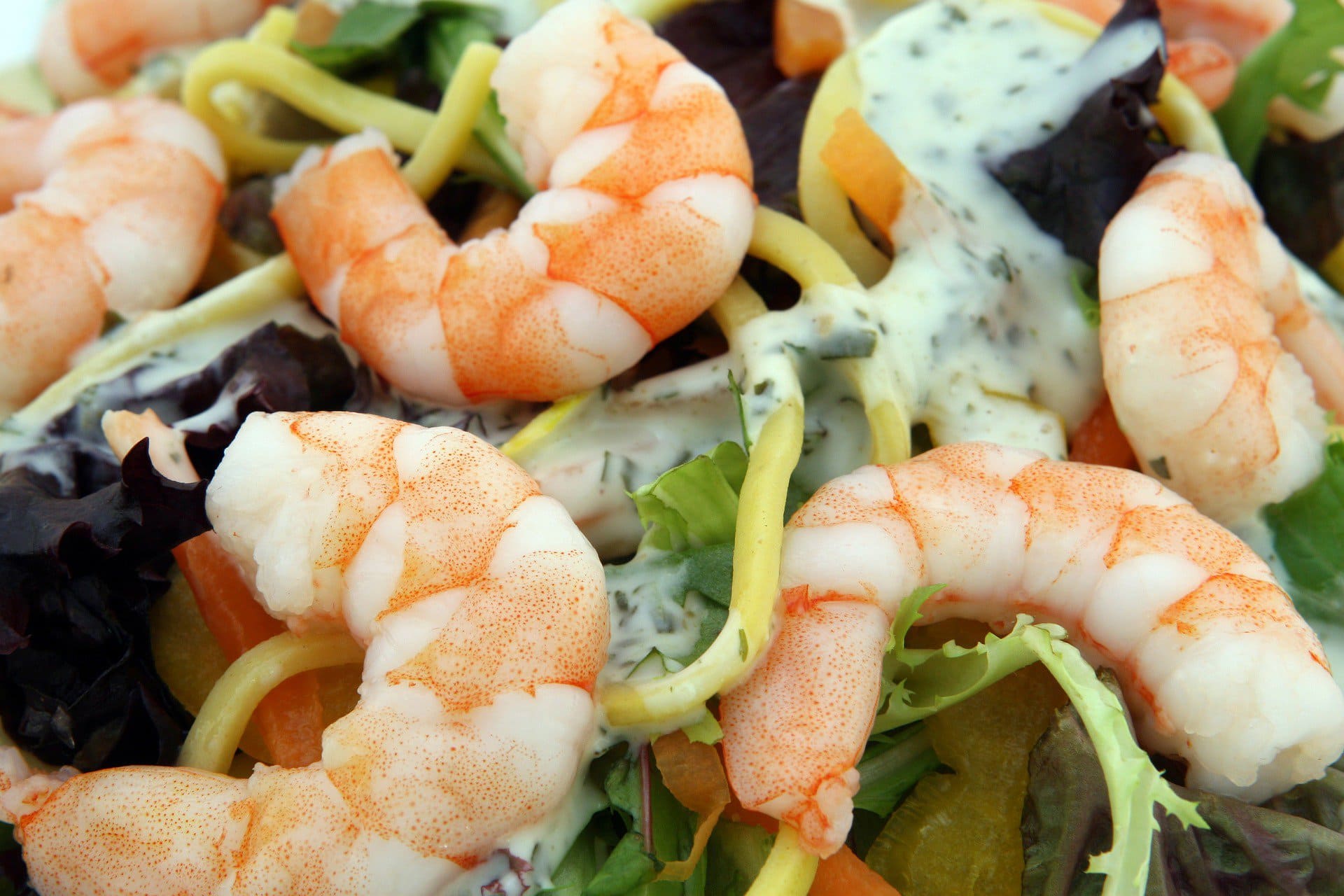 One three-ounce serving of grilled shrimp contains the following macro and micronutrients:
84 calories
0.2 grams of fat
211 mg of dietary cholesterol
94 mg of sodium
0.2 grams of carbs
20 grams of protein
You'll also find 200mg of phosphorus, 86 mg of selenium and trace amounts of vitamin A and folate.
What Are the Benefits of Eating Shrimp on Keto
Here are some powerful health benefits you can expect to experience when introducing shrimp into your ketogenic diet:
It helps you lose weight
The protein aids in muscle building
It can prevent heart disease
It Helps You Lose Weight
Because shrimp only has 99 calories per 100 grams, it lowers caloric load, helping you lose weight. Shrimp also doesn't have significant amounts of carbs, so it won't spike insulin and blood glucose levels, which are major influencers of weight gain.
The Protein Aids in Muscle Building
Three ounces of shrimp contain a whopping 20 grams of protein, so it's on the same level as chicken breast in terms of protein content. This makes cooking shrimp an underrated meal for anyone looking to build muscle.
It Can Prevent Heart Disease
Fresh shrimp is packed full of omega-3 fatty acids, potassium and iron, which work together to fight heart disease. Research shows that eating more shrimp reduces blood pressure, prevents oxidative artery stress and improves blood circulation.
Yummy Keto Shrimp Recipes
Thinking about new ways to introduce shrimp into your diet? Consider our three yummy yet keto-friendly shrimp recipes:
Creamy shrimp scampi
Keto shrimp curry
Low-carb grits
Our one-pan creamy shrimp scampi is similar to the one you'll find at Red Lobster. So if you love seafood but want the peace of mind knowing what's going into your food, this creamy shrimp scampi is a must!
It only requires six ingredients, and you can prepare it within 15 minutes:
Half a cup of unsalted butter
One tablespoon of minced garlic
One cup of white wine (or chicken broth)
One pound of cold water shrimp
1/4 cup grated parmesan
Fresh parsley garnish
Start by putting half a cup of unsalted butter, minced garlic and white wine into a hot pan. After a few minutes, add your shrimp and spread it evenly, so all the shrimp is evenly coated in the sauce. Top this with your parmesan cheese, pop your pan in the oven at 350 degrees Fahrenheit for 10 to 12 minutes, and you're good to go.
This keto shrimp curry is perfect if you have guests and want to impress them with a flavorful yet easy-to-make recipe. The best part is that even if you don't have shrimp, you can make this curry with beef, chicken or any type of fish.
For your shrimp marinate, you'll need the following ingredients:
One pound of peeled and deveined frozen shrimp
One tablespoon of lime or lemon juice
Pink Himalayan salt
Black pepper
And to prepare your curry, gather:
Two tablespoons of butter
Half a cup of diced onion
Two cloves of garlic
One tablespoon of curry powder
One teaspoon of ground ginger
Half a teaspoon of ground cumin
Half a teaspoon of pink Himalayan salt
Half a teaspoon of black pepper
One can of coconut milk or cream
1/4 cup of rough chopped fresh cilantro
Before preparing your curry, pop your peeled and deveined shrimp into a large mixing bowl with lemon juice, pink Himalayan salt and black pepper. Mix well and put this bowl in the fridge.
While your farm-raised shrimp is absorbing all this yummy flavor, place your pan on the stove with some butter and onion for three minutes or until it's golden brown. Add your curry powder, ground ginger, cumin powder, salt and pepper.
Give this a quick stir before pouring your coconut milk or cream. If you want to lower the carb intake, pop your coconut milk or cream in the freezer for a few hours, and this will separate the sugar from the milk.
The last step is letting this mixture simmer for a few minutes, adding your shrimp and enjoy!
This coconut shrimp recipe is a good option for keto dieters looking for a quick snack. It's packed with healthy fats and only takes a few minutes to prepare. You'll need:
One cup of beef broth
Two tablespoons of chia seeds
1/4 cup heavy whipping cream
Half a teaspoon of garlic powder
¼ teaspoon of Pink Himalayan Salt
¼ teaspoon of black pepper
Two tablespoons of butter
A half cup of grated parmesan
To prepare these keto grits, add one cup of beef stock to a hot pot. Let your beef stock sit until about half the liquid evaporates. This concentrates the flavor and makes your low-carb grits recipe less watery.
While your beef stock is reducing, grind up your chia seeds using a coffee grinder.
Remove your beef stock from the stove, pour your cream, garlic powder, chia seeds, salt and pepper, and let your mixture rest, so it thickens. Once your cocktail sauce is thicker, add your butter and parmesan.
Give this a quick whisk and after it's nice and melted, pour it into a serving bowl, top it off with a few pieces of cooked shrimp, and serve.
Final Thoughts on Carbs in Shrimp
If you don't have a shellfish allergy, shrimp is a healthy option for keto dieters. It has plenty of nutrients like omega 3 fatty acids, potassium and iron, helping you build muscle and prevent heart disease. The low calorie count can also help you lose weight.
You can cook shrimp by preparing yummy recipes like creamy shrimp scampi, shrimp curry and low-carb grits. These recipes only take a few minutes, and will definitely wow your guests.
Written By