I have officially become a lover of grits, all thanks to Matt's Cheesy, Low Carb Grits creation! I'll admit, I didn't think this was possible at first, nor did I think I could overcome the earthy chia seed taste that I'm not fond of. However, this shrimp and grits recipe shocked me and left me wanting more. Make it and find out for yourself!
What About Chia Seed Side Effects?
Chia seeds are by no means mandatory for a healthy diet, but they do provide a lot of health benefits. They are a good source of fat and protein, as well as a great option for vegans and vegetarians who need an egg replacement. The are packed with:
Calcium, Magnesium and Potassium (all essential on a keto diet)
Omega 3 Fatty Acids
Antioxidants
They are also high in fiber, and while we aren't big proponents of needing a minimum dose of daily fiber, it can be beneficial to digestive health, helping with bowel regularity.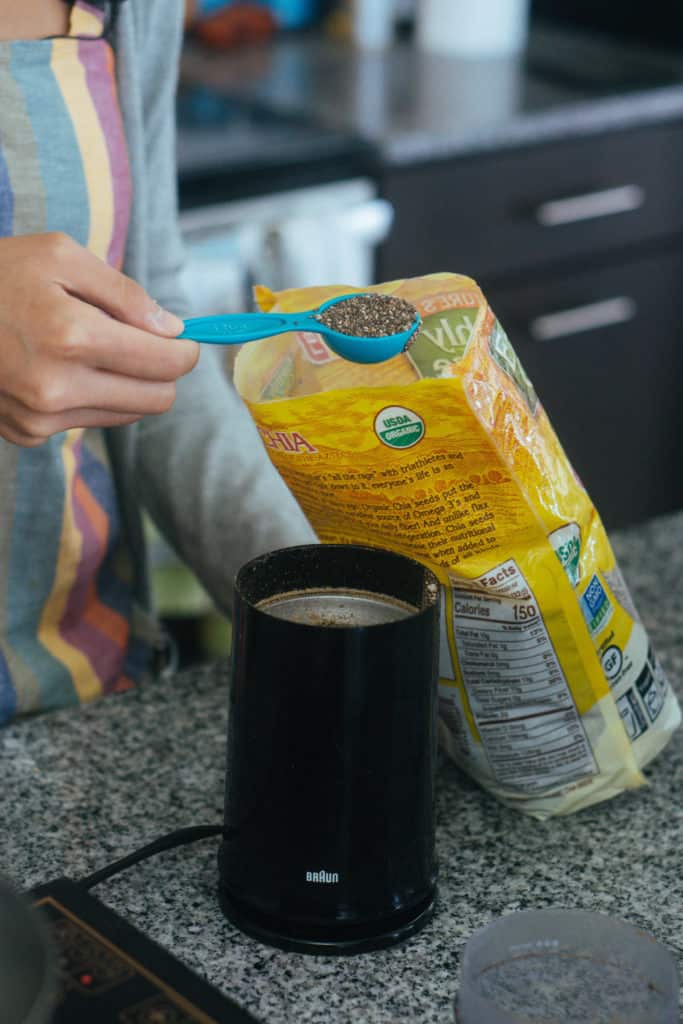 Homemade Grits Are Easier Than You Think!
Our goal has always been to provide you with replacement recipes for foods that you didn't think you could eat ever again on a low-carb diet. Grits is one of those foods that is pure carbs, so it only makes sense that we do our best to come up with a replacement.
Our low-carb, homemade version is even easier than you'd think. Grind the chia seeds then soak them to create a thick, grit-like consistency. It's that simple.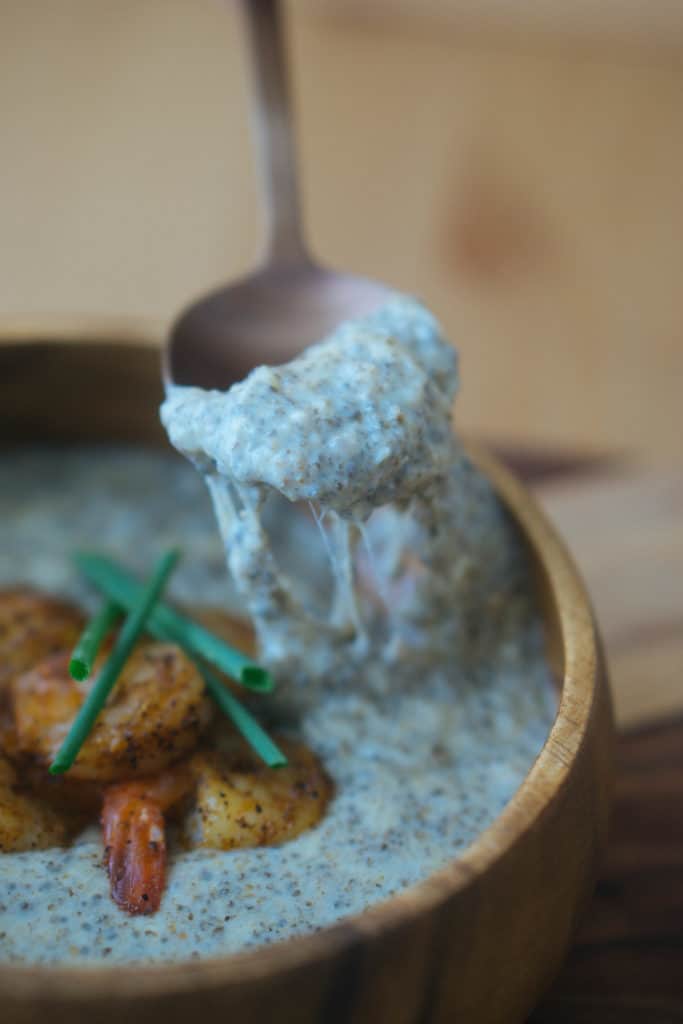 Shrimp And Cheddar Low Carb Grits
If grits were never something you enjoyed, get ready to have your mind changed. I went from someone who shuddered at the sight of them, to someone who now enjoys eating them. That being said, they must be low-carb and extremely cheesy to go down this gullet. Whether or not you're up in the air about this recipe, I highly encourage you give these low carb grits a try and share it with your family too!

Recipe can be quickly added to MyFitnessPal – Search "KetoConnect – Low Carb Grits"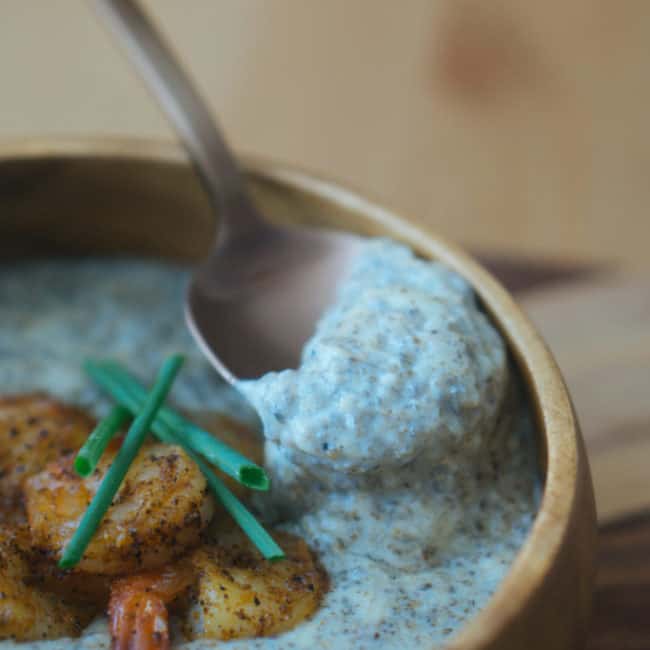 Low Carb Grits
Cheesy and comforting keto grits made with chia seeds.
Servings 2 Servings
Calories per serving 382kcal
Prep Time: 5 minutes
Cook Time: 10 minutes
Instructions:
Heat a bottom heavy sauce pan to medium heat and add in the broth. Allow the stock to reduce by half.

While the broth reduces, pulse the chia seeds in a coffee grinder until ground. Set aside.

Remove reduced broth from heat and add in the ground up chia seeds, heavy cream, garlic powder, salt and pepper, and whisk to combine.

Let it sit for 5-10 minutes to allow it to thicken.

Add in the butter and Parmesan and whisk to combine. If the mixture is no longer hot, return to stove top over low heat and allow butter and cheese to melt down.

Serve immediately and enjoy!
Nutrition Facts
Low Carb Grits
Amount Per Serving
Calories 382 Calories from Fat 297
% Daily Value*
Fat 33g51%
Carbohydrates 7g2%
Fiber 4g16%
Protein 13g26%
* Percent Daily Values are based on a 2000 calorie diet.
Written By