Learning the nuances of a keto diet is tricky because you're restricting carbs to under 50 grams per day, or five percent of your daily calories.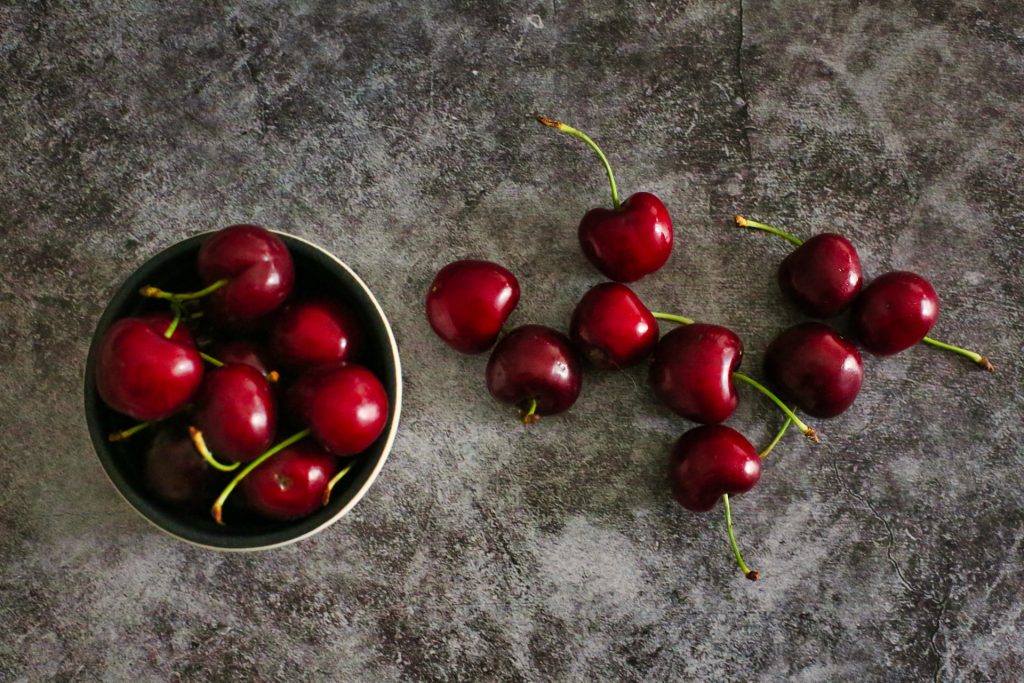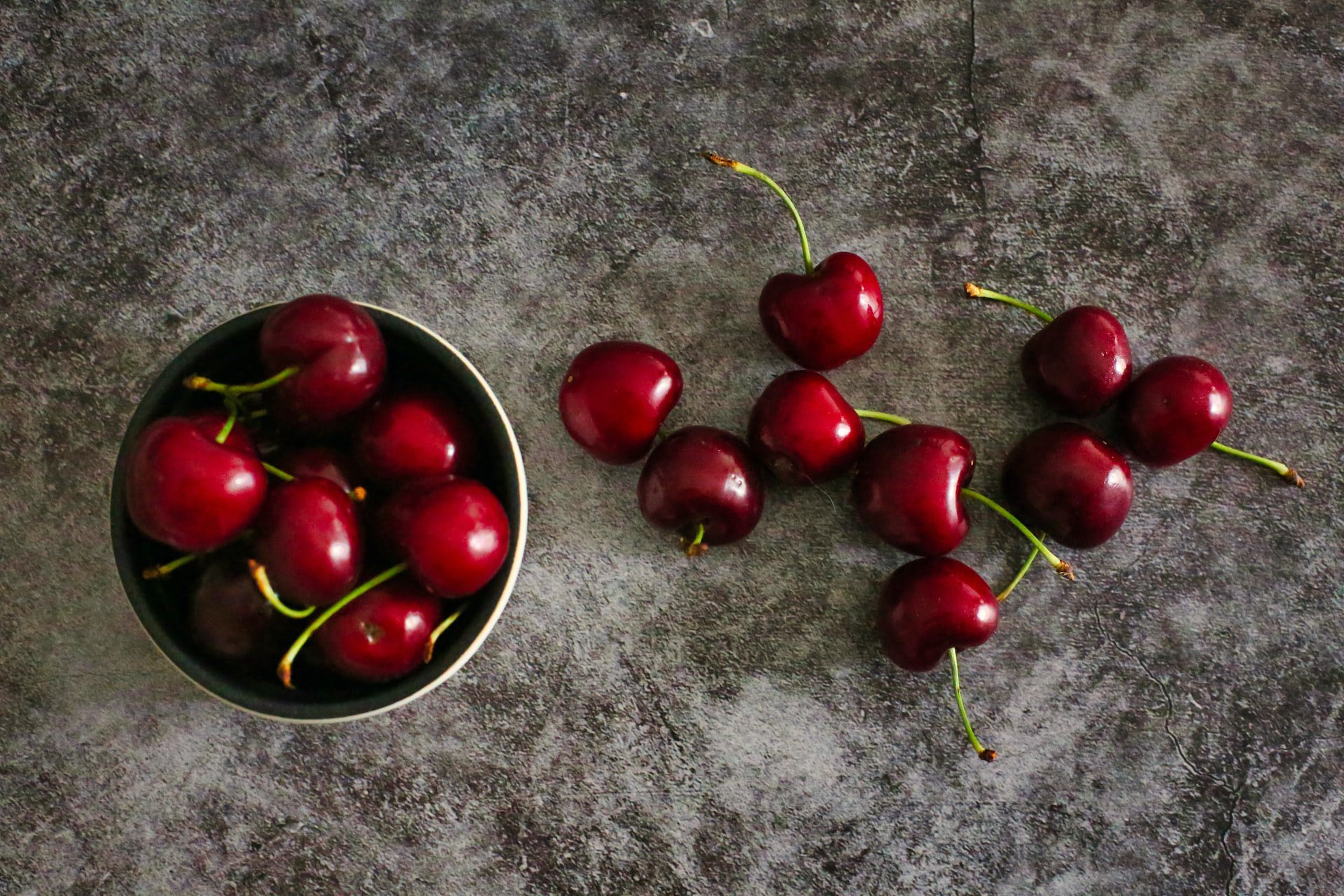 So are cherries keto and can you eat cherries to stay under this limit?

Below, we'll cover everything you need to know when eating cherries on keto. We'll look at carb content, some tasty recipes and lower carb alternatives.
Can You Eat Cherries While Staying In Ketosis?
You can eat fruit like cherries on a ketogenic diet if you limit your portion sizes. One cup of sweet cherries contains 21 grams of net carbs, most of which come from natural sugars.
So although cherries have more carbs than blueberries and raspberries, it won't kick you out of ketosis when eaten in moderation.
Cherries Nutritional Information
One cup of cherries contains the following macronutrients:
24 total grams of total carbs
21 grams of net carbs
19 grams of natural sugars
One gram of protein
0.5 grams of fat
95 calories
These bad boys are also surprisingly rich in nutrients. You'll consume 18 percent of your recommended vitamin C intake, 10 percent of your daily potassium needs and five percent of your magnesium requirements.
Although cherries aren't a nutritional staple and you still need whole foods like meat, fish, organ meats and eggs, they can give you an extra boost.
Are Cherries Keto – 3 Health Benefits Of Cherries
In our research, we found several studies that prove the following cherry health benefits:
Cherries have a high ORAC score
It feeds your brain
Cherries help you lose weight
Cherries Have A High ORAC Score
An ORAC score measures the antioxidant content of foods, and luckily, cherries have a score of 670, meaning it has a high amount of antioxidants.
You probably hear the word antioxidants all the time, but what does it mean?
In short, antioxidants are compounds that fight oxidation caused by our modern-day lifestyle. Think of oxidation as rust that occurs on a cellular level, killing cells prematurely. Studies show this promotes Alzheimer's disease and heart problems.
Fortunately, by eating cherries alongside a healthy keto diet, you minimize this cellular rusting, improving your overall quality of life.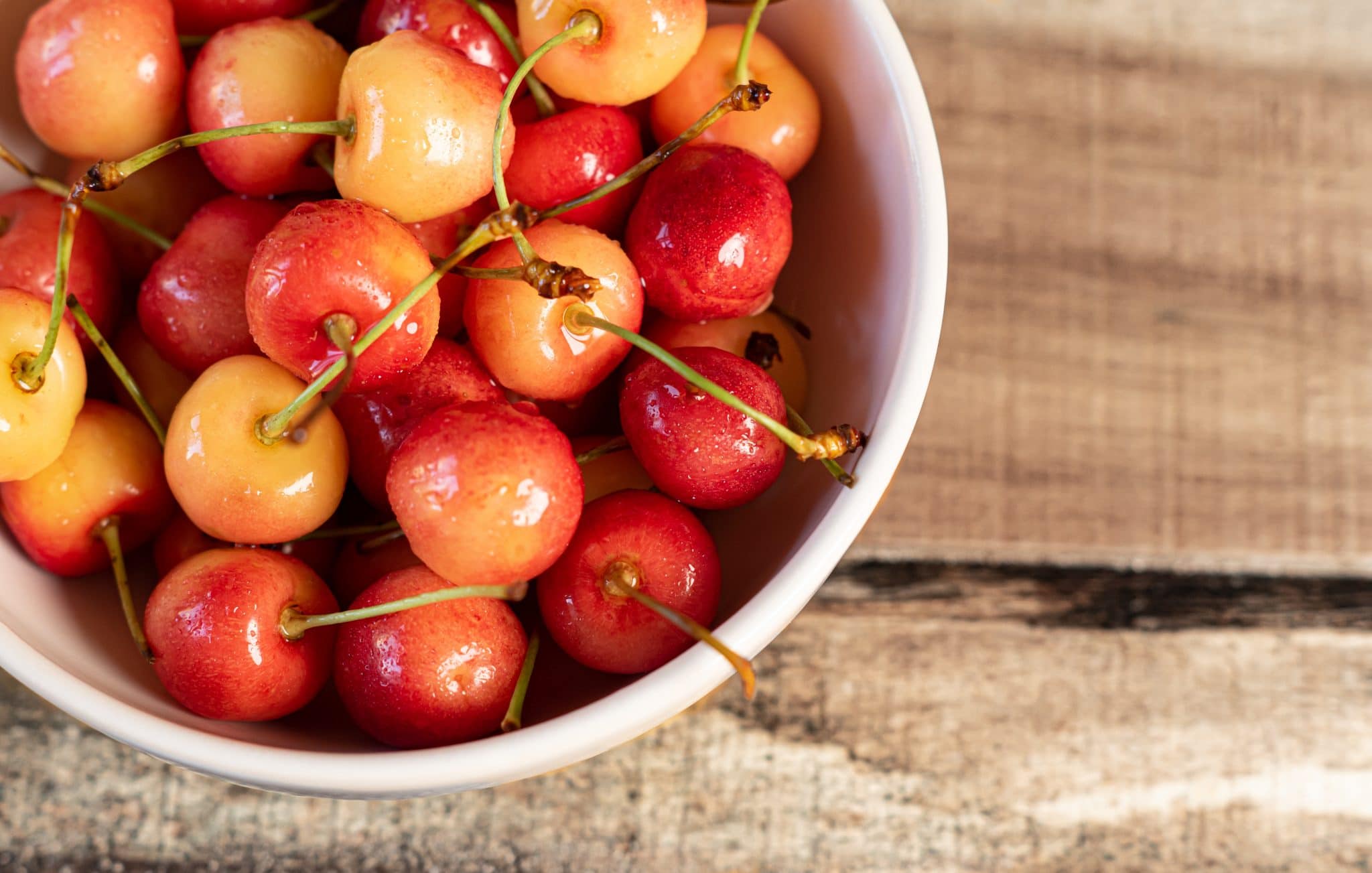 It Feeds Your Brain
Cherries contain high amounts of flavonoids, which shield the fruit from damage caused by insects and microbes. However, flavonoids also offer us compelling health benefits.
It prevents brain neurons from dying while strengthening their attachment to other neurons, boosting cognitive function.
But one type of flavonoid called anthocyanins stands out. Research proves that these anthocyanins prevent brain deterioration and improve memory.
Cherries Help You Lose Weight
One cup of fresh cherries provides you with three grams of fiber, keeping you fuller for longer. So when you start feeling hungry on keto and don't want to prepare a full meal, opt for a few cherries. It'll keep you going for another few hours or until your next meal.
This makes cherries an affordable alternative to those expensive keto snacks you find at the health store.
Yummy Keto Cherry Recipes
But if you don't feel like snacking on cherries, consider these tasty keto recipes:
Keto cherry chocolate brownies
No-bake cherry cheesecake
Keto cherry jam
Keto Cherry Chocolate Brownies
These cherry chocolate brownies go down well after a high-fat, keto meal. So gather these ingredients:
Six tablespoons of butter
A half a cup of almond flour
Four ounces of chocolate baking chips
¼ cup of cocoa powder
¾ cup of erythritol
Two tablespoons of ground flaxseed
¼ teaspoon xanthan gum
Two eggs
One teaspoon of vanilla extract
A cup of cherries
Two ounces of milk chocolate chips
First, heat your oven to 350 degrees Fahrenheit and line a large baking tray with non-stick paper.
Melt the butter in a bowl, toss in your keto chocolate chips and set aside until all the chips are melted.
With an electric beater, whisk your cocoa powder, almond flour, erythritol, ground flaxseed and xanthan gum. After mixing, add your two eggs and chocolate-butter mixture and whisk again. You'll notice the batter becoming thick. Now it's time to add your cherries.
The last step is to lay this mixture on your baking tray, bake for 20 minutes, and dig in!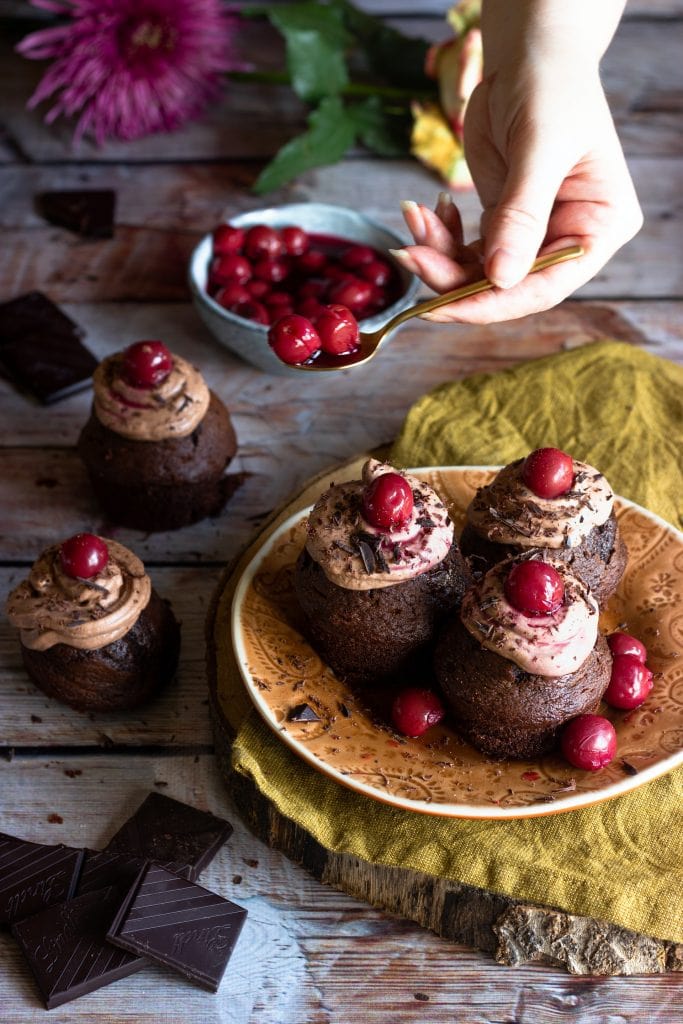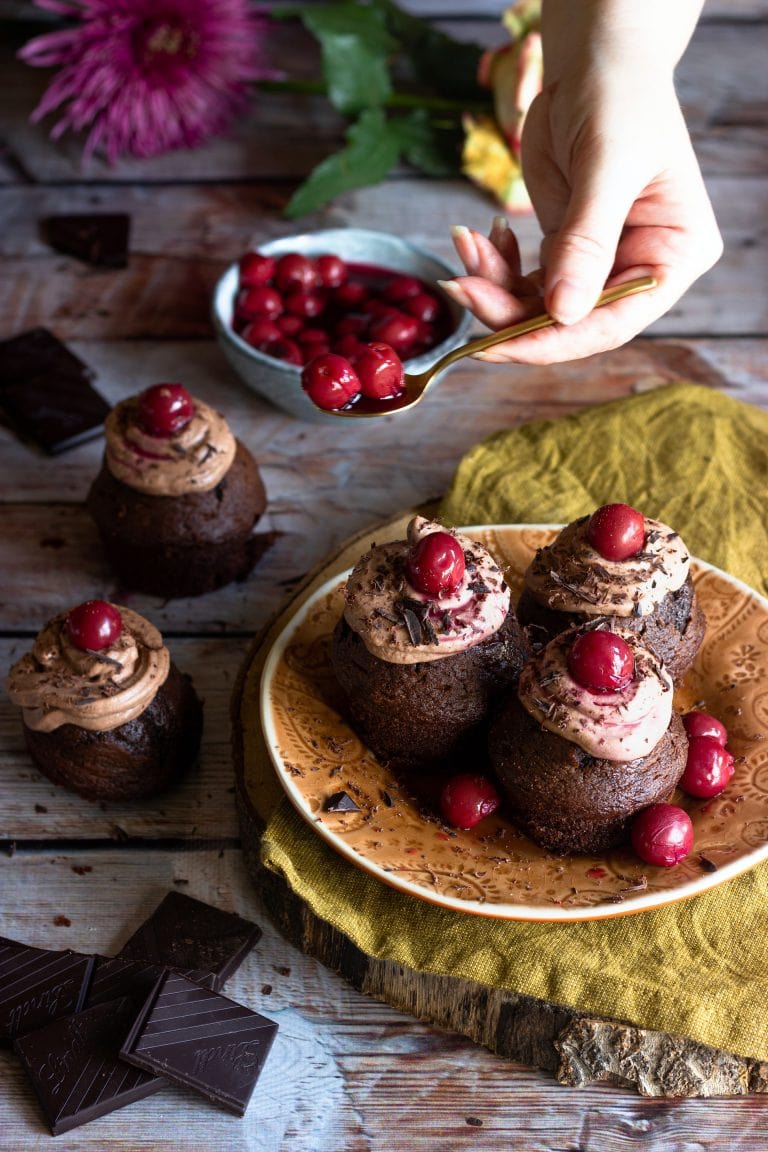 No-Bake Cherry Cheesecake
This cheesecake allows you to experience the benefits of cherries while staying in ketosis. You'll need:
Three tablespoons of heavy cream for your base
Two cups of almond flour
Two tablespoons of erythritol
A half a cup of melted butter
Another ⅓ cup of heavy cream for your filling
¼ cup of bing cherries
Two tablespoons of erythritol
¼ cup of cream cheese
Mix the melted butter with your three tablespoons of heavy cream, almond flour and sweetener of choice. Pop this mixture into your cheesecake tray and press it down with a spoon or spatula.
Next, it's time to make your filling. Use a beater to mix ⅓ cup of heavy cream with cream cheese, sweetener and cherries. Pour this on top of your base, place it in the fridge for an hour, and enjoy!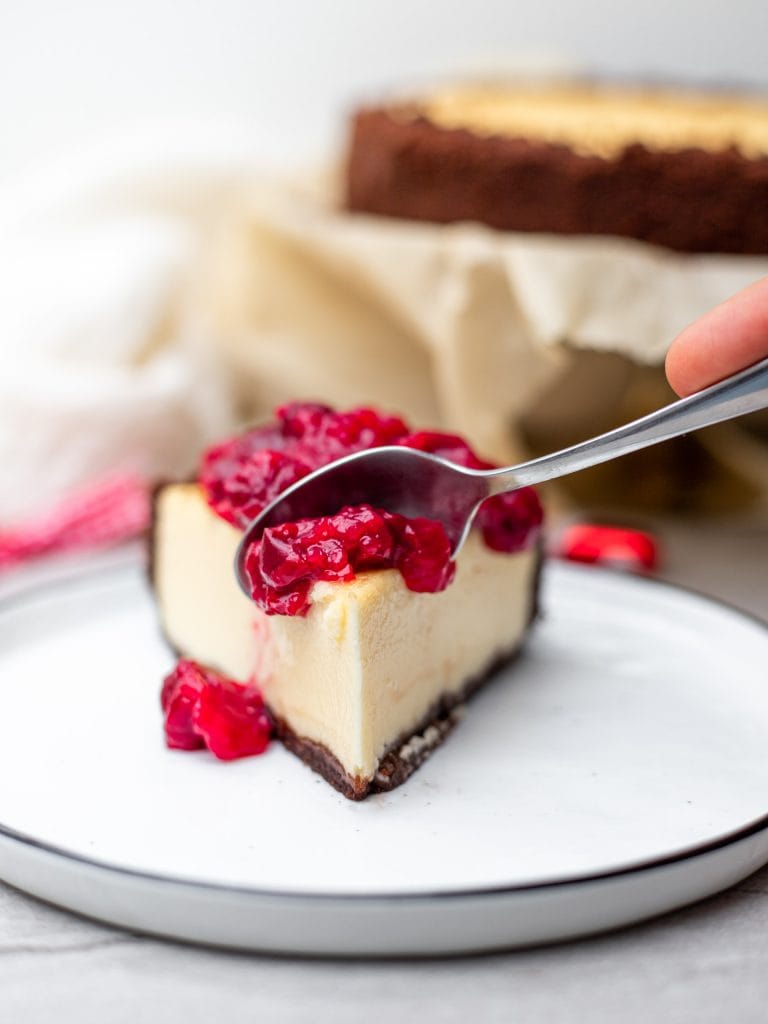 Keto Cherry Jam
The last recipe we'll look at is the classic cherry jam. Keto dieters love this because it doesn't have added sugars, and you can eat it with keto bread or desserts. You also only require one ingredient; cherries.
Simply remove the pits of a cup of cherries, put the cherries in a pot, bring them to a boil as soon as possible and remove the pot from the heat. Once your jam is at room temperature, it's ready to serve.
If you're looking for more homemade jams and love cooking up keto recipes at home, here you can find our easy Keto Mixed Berry Jam Recipe!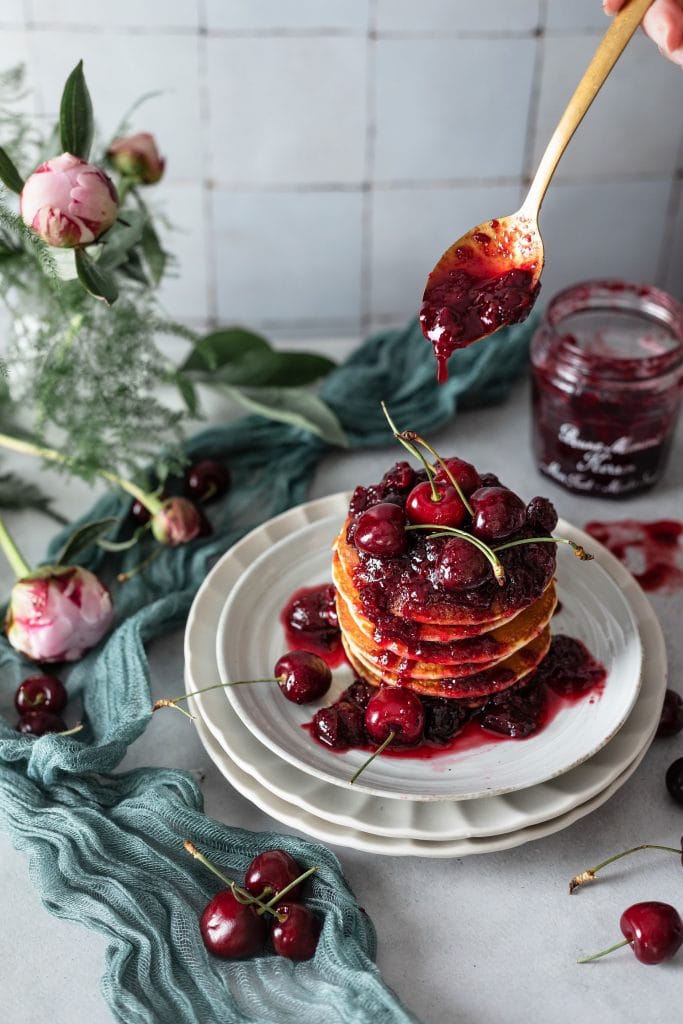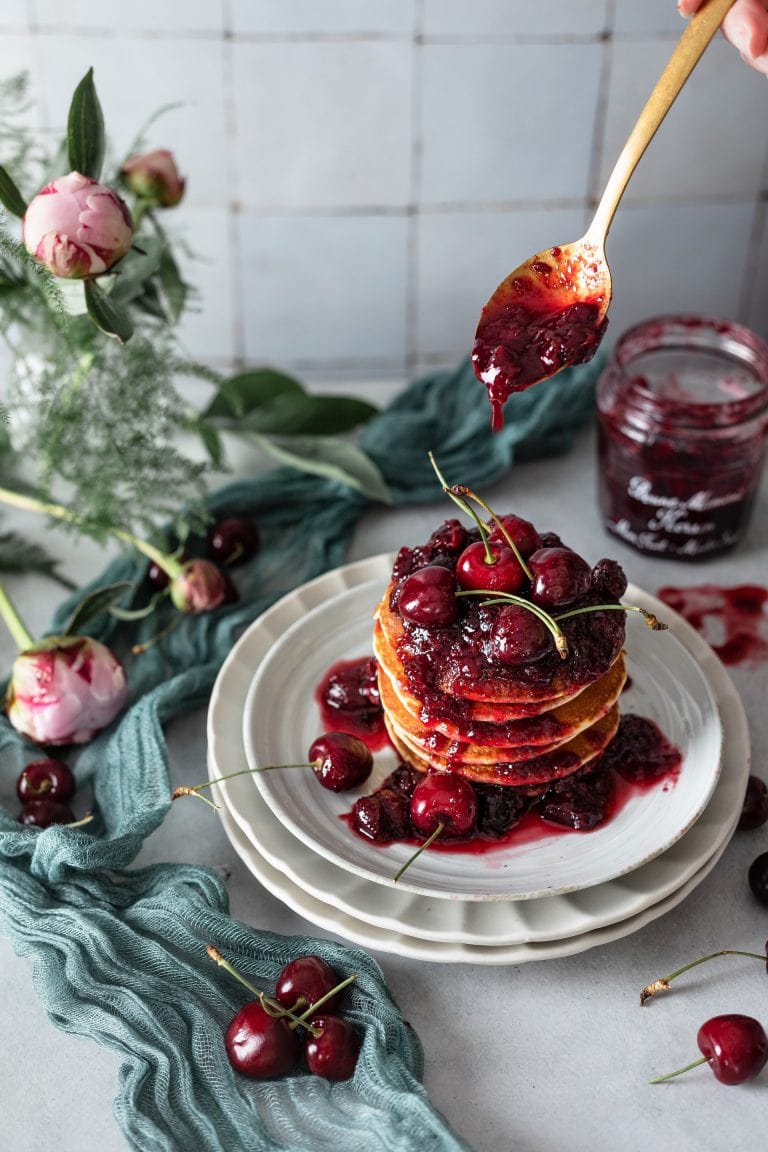 Lower-Carb Alternatives To Cherries On Keto
But if you're doing a strict keto diet and want to avoid cherries, try these tasty keto foods:
Raspberries
Blueberries
Strawberries
Raspberries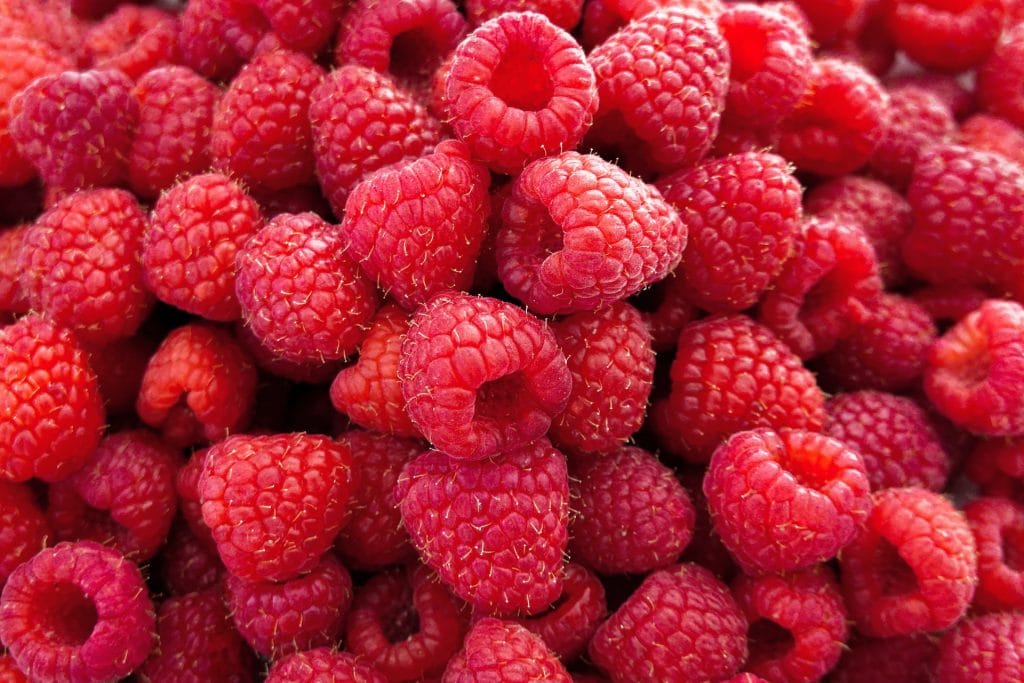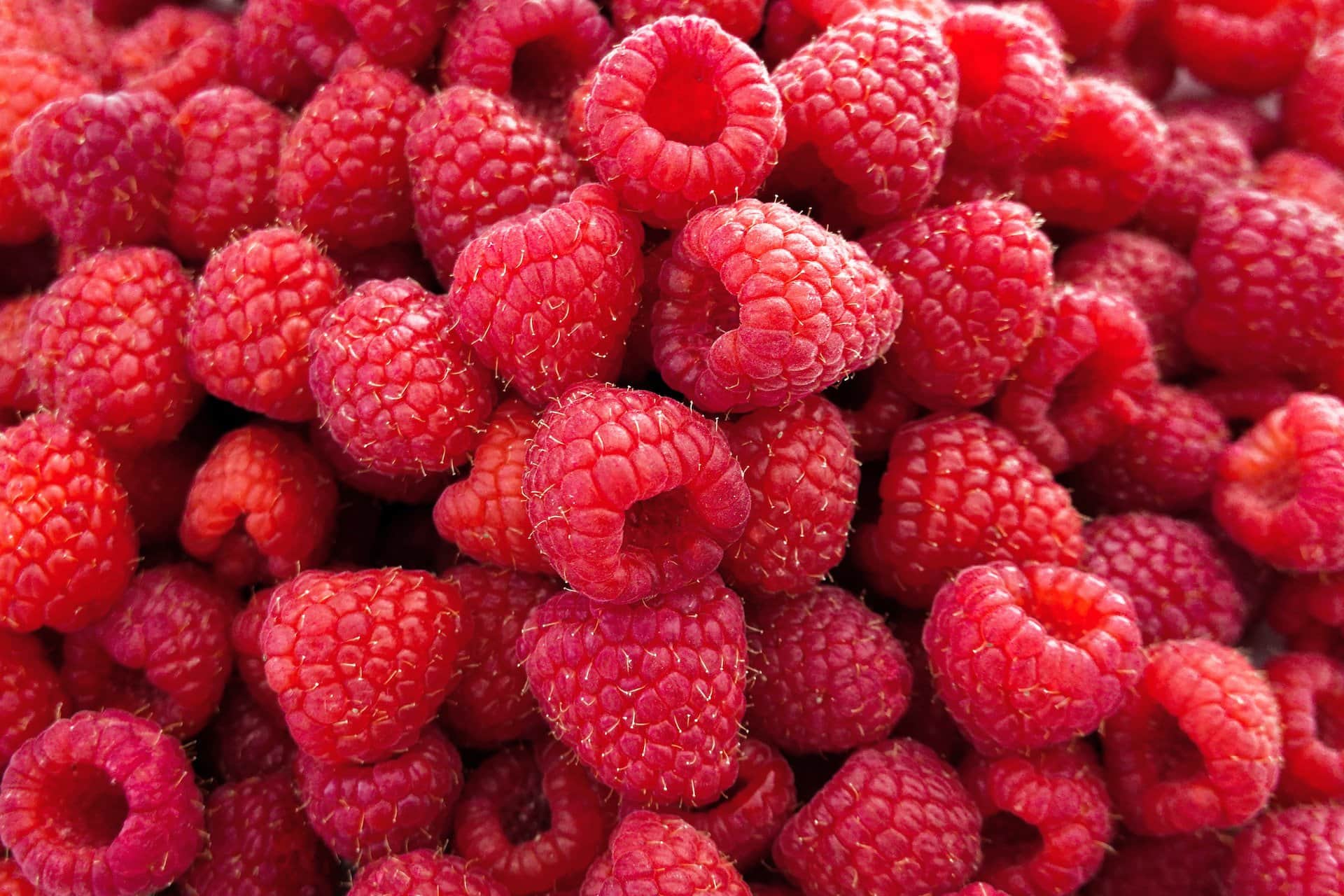 Raspberries have the least amount of carbs out of all berries. A cup contains 15 grams of carbs, so it won't kick you out of ketosis. The calorie count is also low, only clocking in at 53 calories per cup, making it a delicious snacking option when losing weight.
Blueberries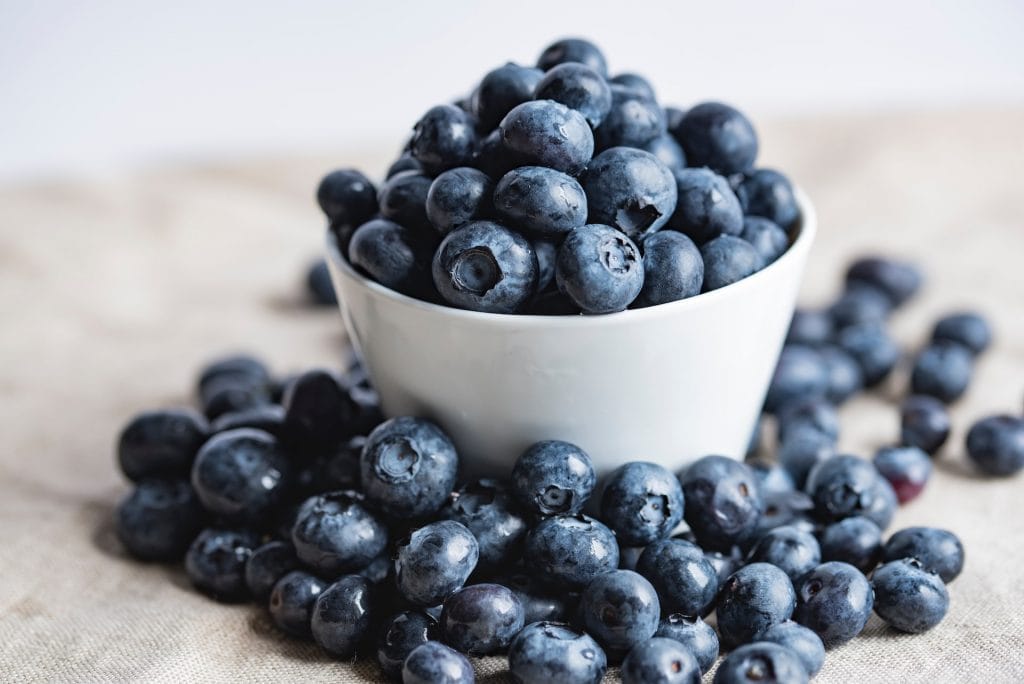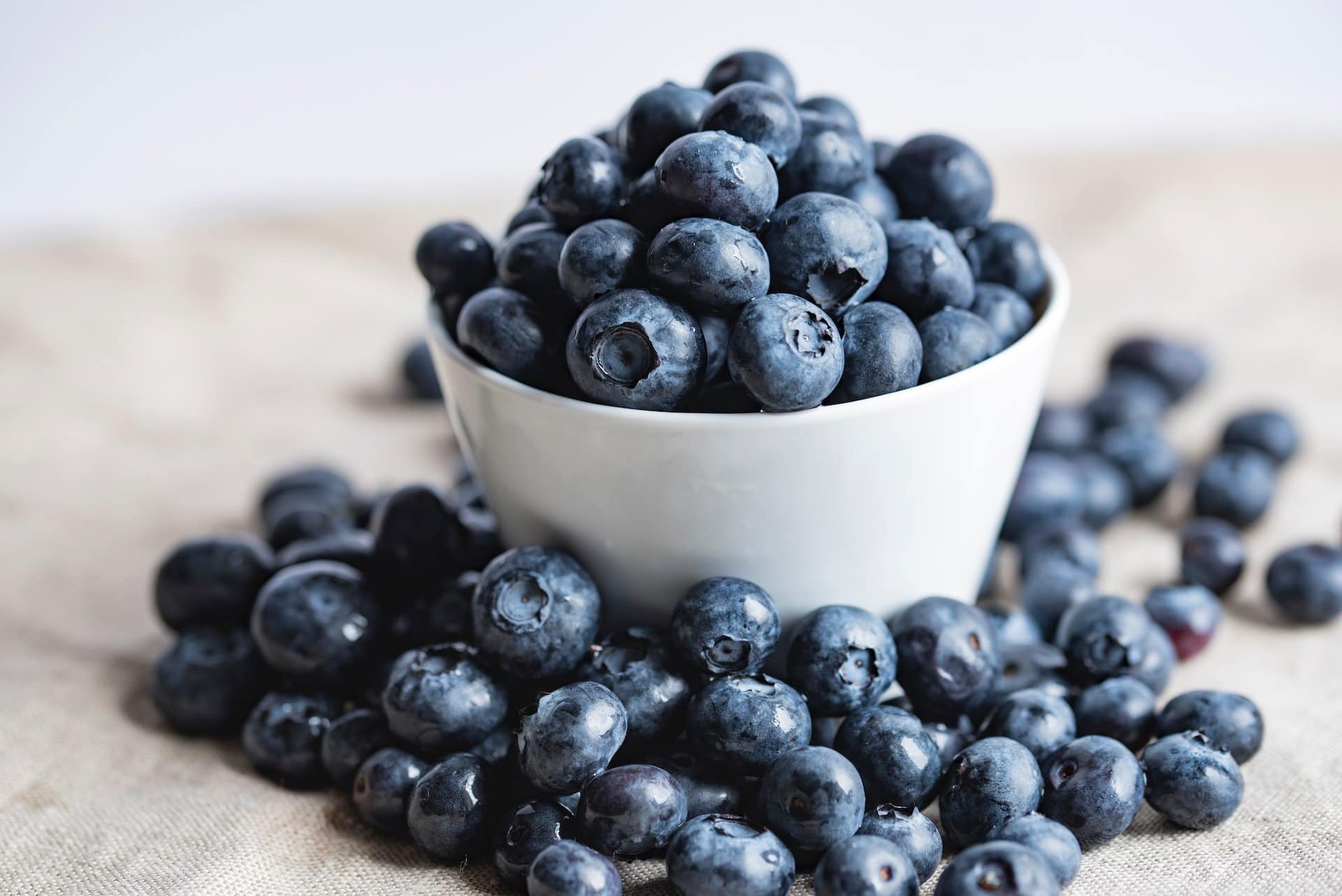 One cup of blueberries contains 17 grams of net carbs, which is lower than the 24 grams in cherries. So feel free to swap out cherries for blueberries when preparing any of the desserts above.
Strawberries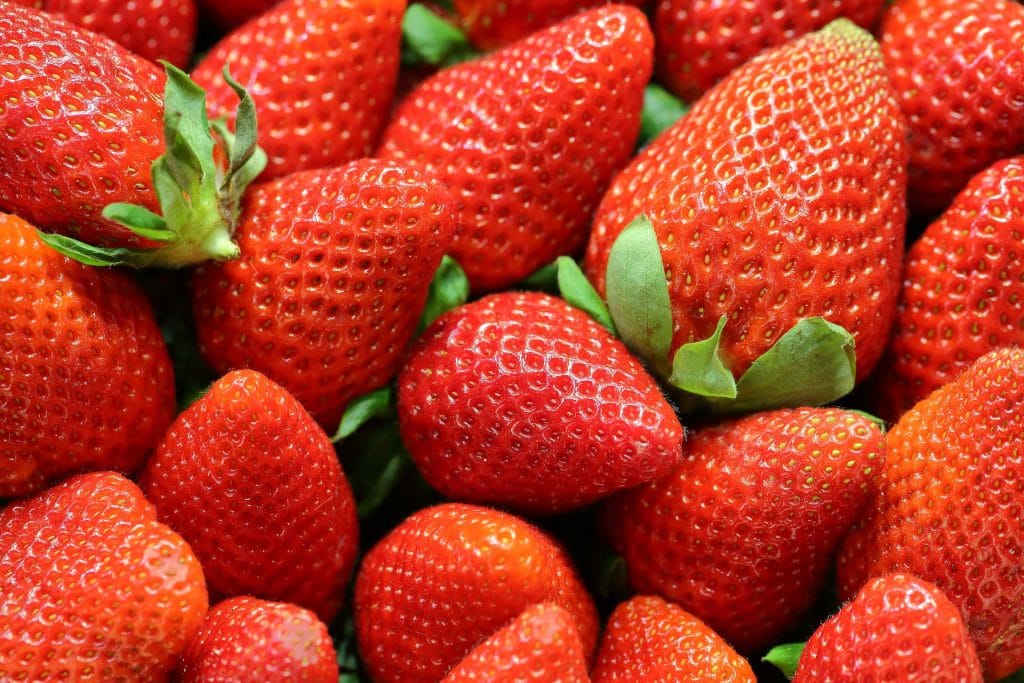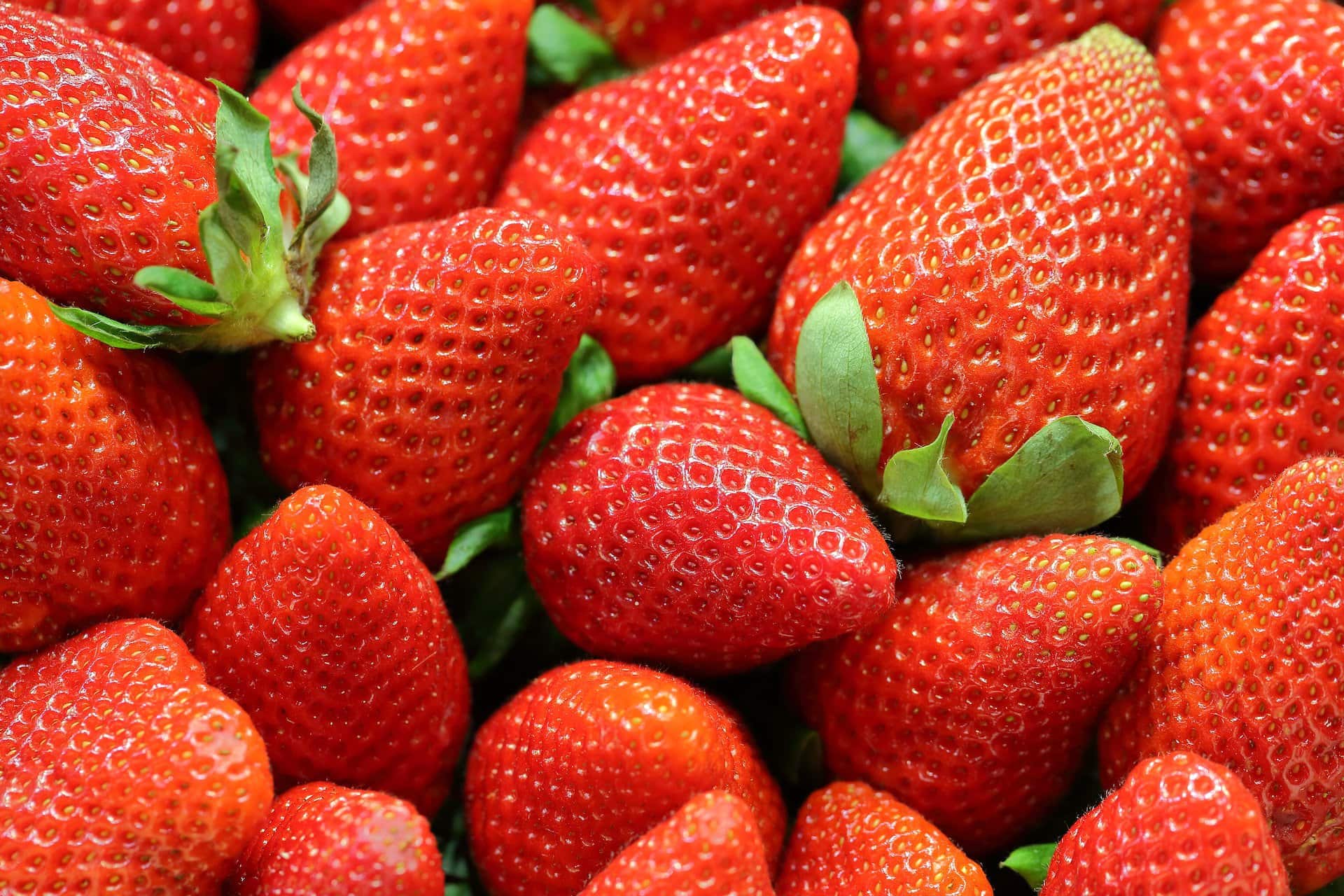 The last keto alternative is strawberries, which have 7.9 grams of net carbs per cup. But the benefits of strawberries go further than just carb count. Research shows that it improves your heart health and lowers your risk of developing cancer.
Final Thoughts On Cherries Keto Friendly
Cherries in moderation are keto-friendly because one cup contains 21 grams of net carbs. The high antioxidant content is also valuable since you're preventing cellular oxidation. This is why cherries are popular amongst keto dieters worldwide.
So consider yummy recipes like keto cherry brownies, no-bake cheesecake and cherry jam on a low-carb lifestyle. And if you're looking to switch things up, opt for raspberries, blueberries and strawberries.
If you are looking for more foods people have questions about on a ketogenic diet, check out our "is it keto" guides on blueberries, plantains, watermelon, edamame, carrots, beets, radishes, peanut butter, lentils, grapefruit and chickpeas.