list the best store bought canned soup options for a keto diet. Include homemade options and feature recipes from our site: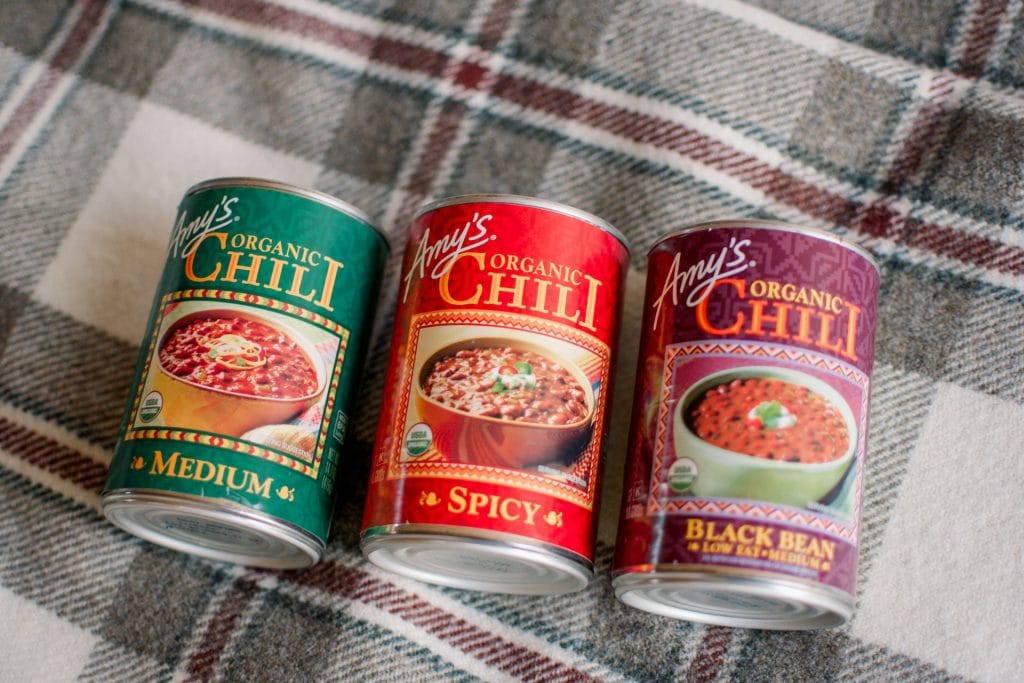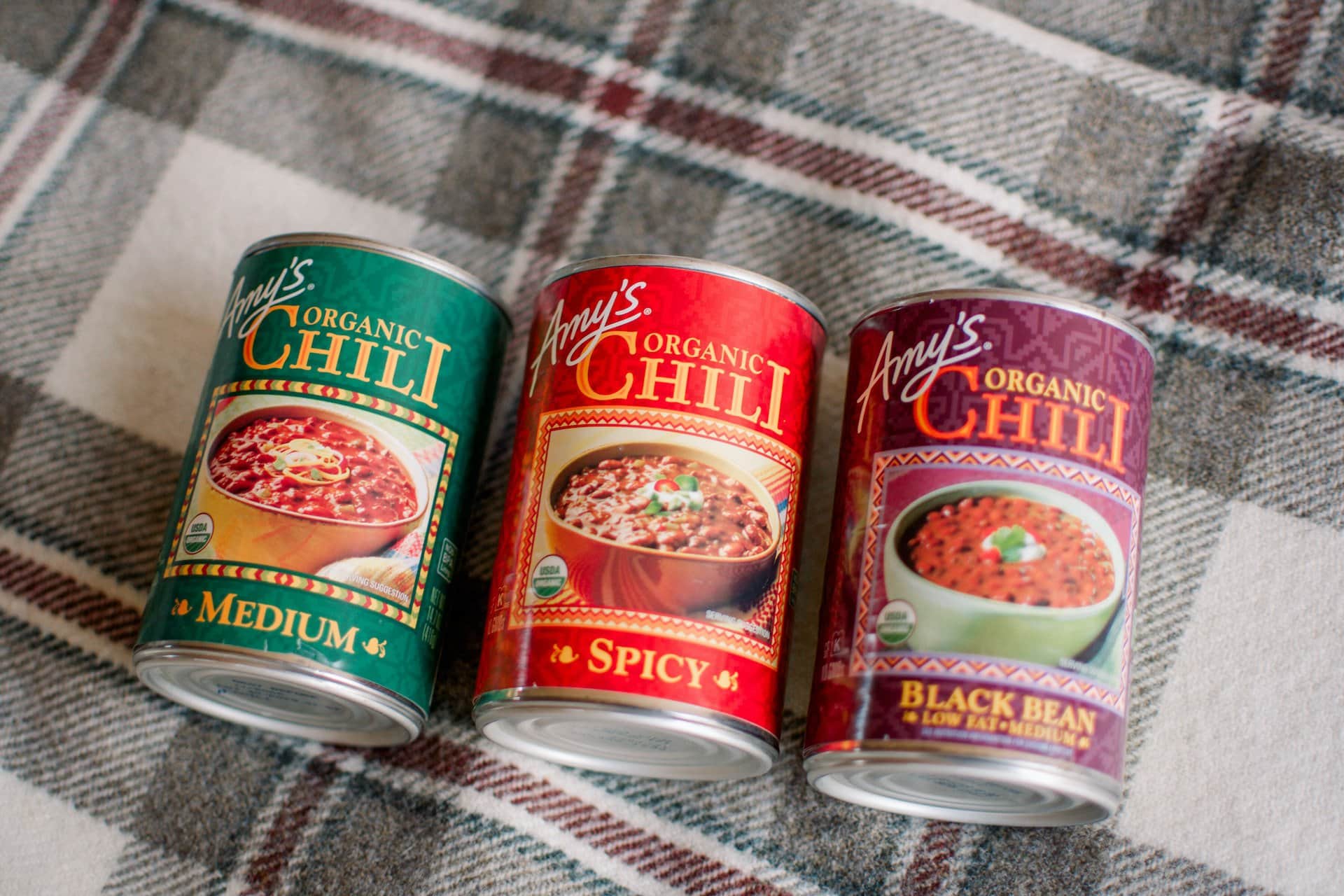 Top 12 Low-Carb Canned Soups
1. Chunky Vegetable Soup from Amy's Soups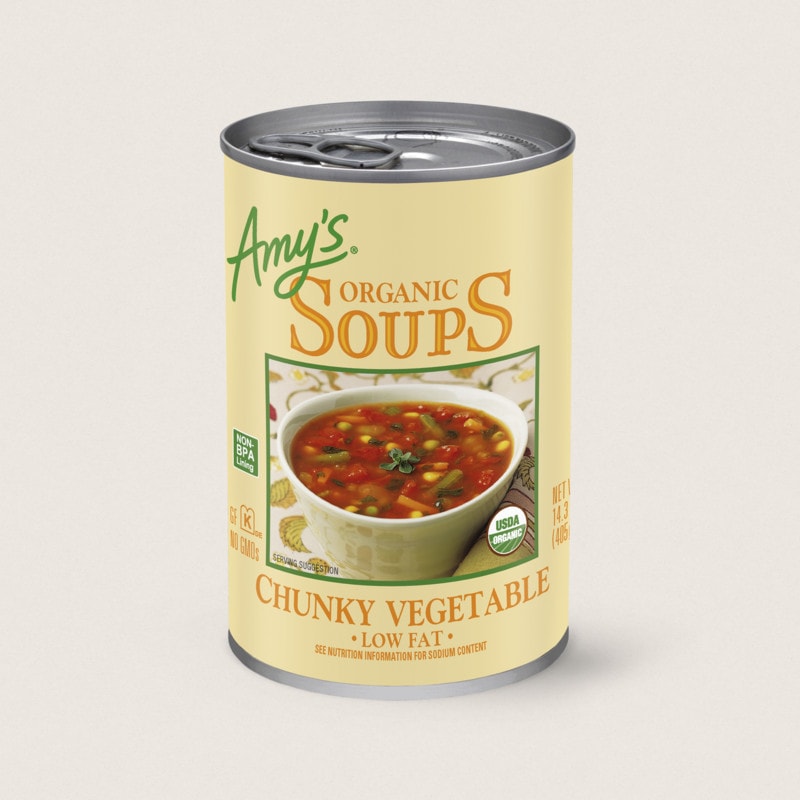 Made with organic ingredients, this soup is perfect if you want to lose weight on a low-carb diet. If you don't have any issues with insulin spikes and are comfortable with a little bit of an IIFYM approach, you can eat a serving or two of this canned soup and not worry too much.
It does contain organic sweet corn and peas, which are not really keto-friendly, but in this amount, I doubt eating it will kick you out of ketosis.
Nutrition info (1 cup): 80 kcal; 1.5g fat; 3g protein; 5g carbs; 2g net carbs
2. No Chicken Noodle Soup from Amy's Soups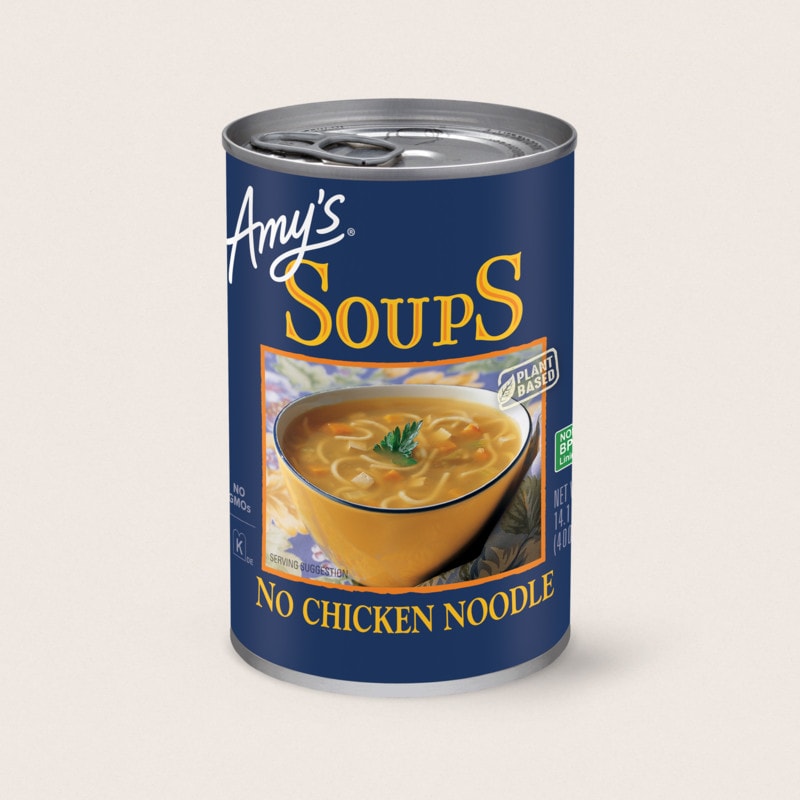 When it comes to canned soups, you can't really expect them all to be gluten-free and be very, very low-carb. Although Amy's Soups have phenomenal organic ingredients, their canned soups contain non-keto-friendly foods such as semolina flour pasta or tofu.
On the other hand, if you follow a more low-carb approach, you should be totally fine with chowing this one down during a busy weekday evening.
Nutrition info (1 cup): 100 kcal; 3.5g fat, 5g protein, 13g carbs; 11g net carbs
3. Classic French Onion Soup from Progresso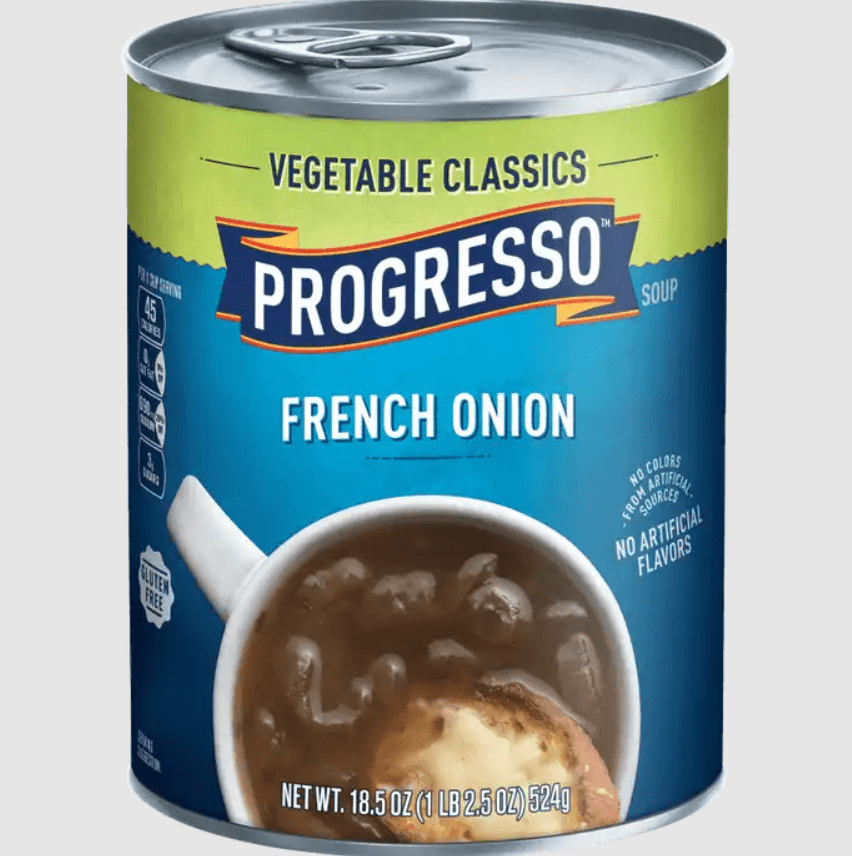 Lots of low-carb canned soups contain hidden ingredients such as gluten, monosodium glutamate (MSG) and artificial flavors. Here, you don't have to worry about any of that. This french onion soup is a hearty, satisfying meal that is perfect for a winter evening. It tastes just like homemade soup, but instead, it will only take you a few minutes to heat up.
Nutrition info (1 cup): 45 kcal; 0.5g fat; 2g protein; 8g carbs; 7g net carbs
4. Traditional Chicken Enchilada Soup from Progresso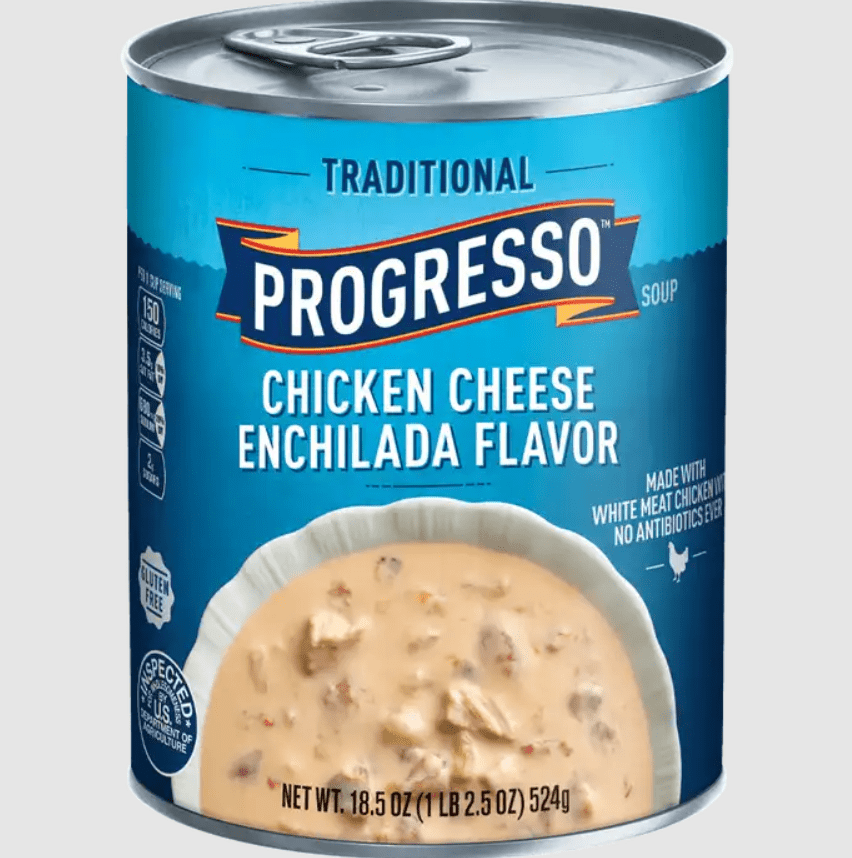 Made with chicken bone broth, this creamy low-carb soup will become your favorite go-to meal. You can mix it up a bit and add more low-carb veggies, thin it out with bone broth or eat it as is.
It's neither spicy nor bland, but I like to add a few dashes of hot sauce to warm me up during the colder months.
Nutrition info (1 cup): 150 kcal; 11g fat; 6g protein; 9g carbs; 8g net carbs
5. Italian Style Wedding Meatball Soup from Progresso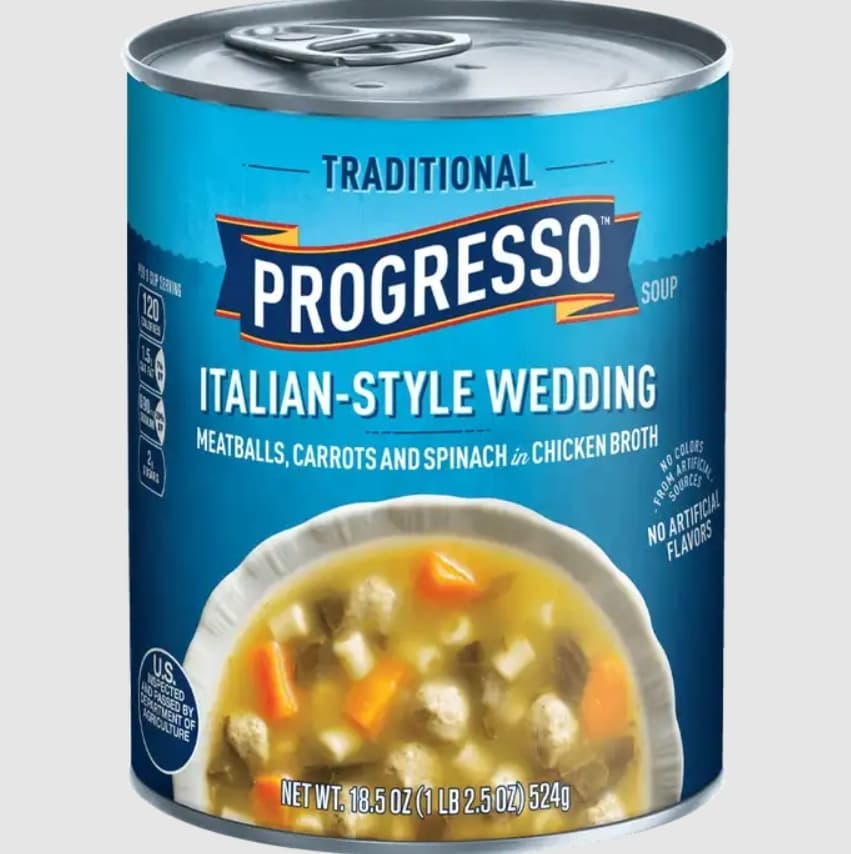 This is more of a low-carb soup than a keto one, but even if you're frantically counting your net carbs per day you can have it as long as you fit your macros and keep it light for the rest of the day. This soup is packed with classic flavors, good ingredients and no colors from artificial sources.
Nutrition info (1 cup) 80 kcal; 2g fat; 3g protein; 13g carbs; 11g net carbs
6. Keto Creamy Tomato Soup from Progresso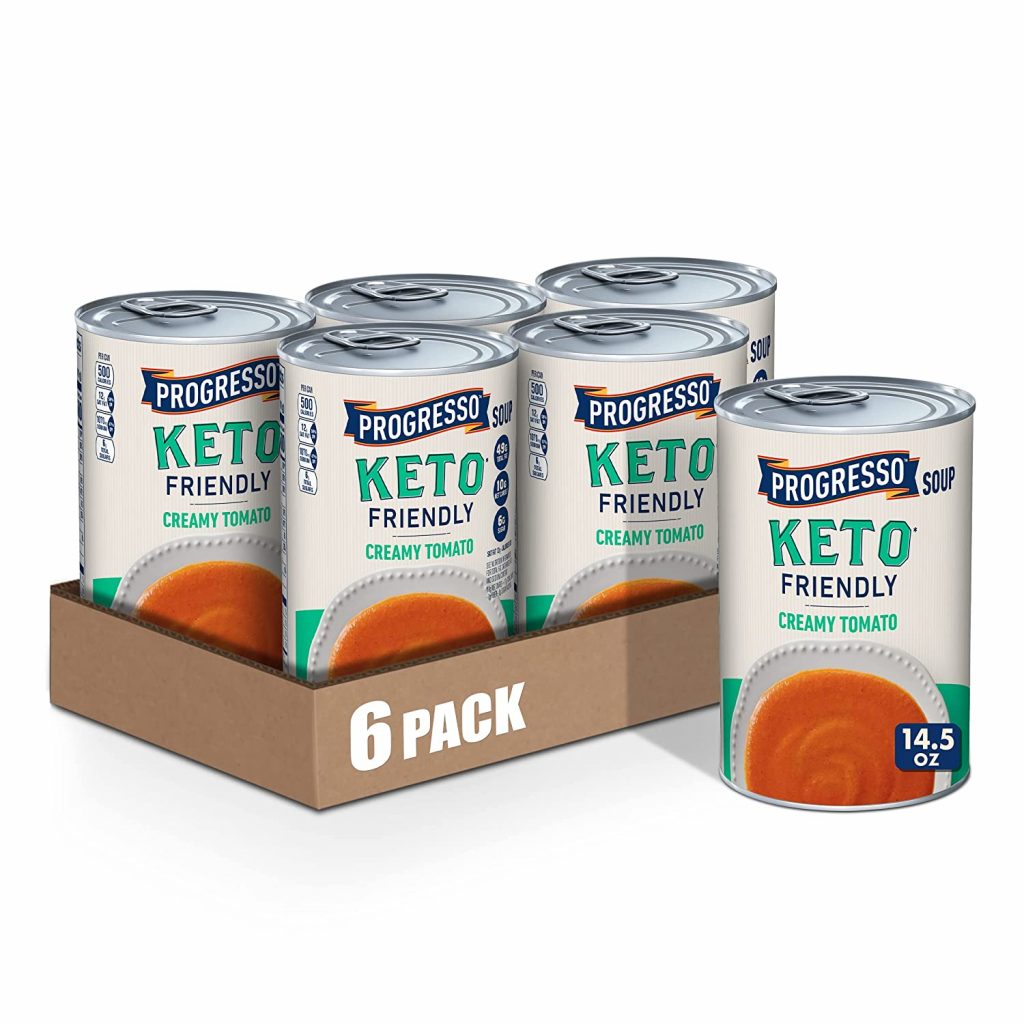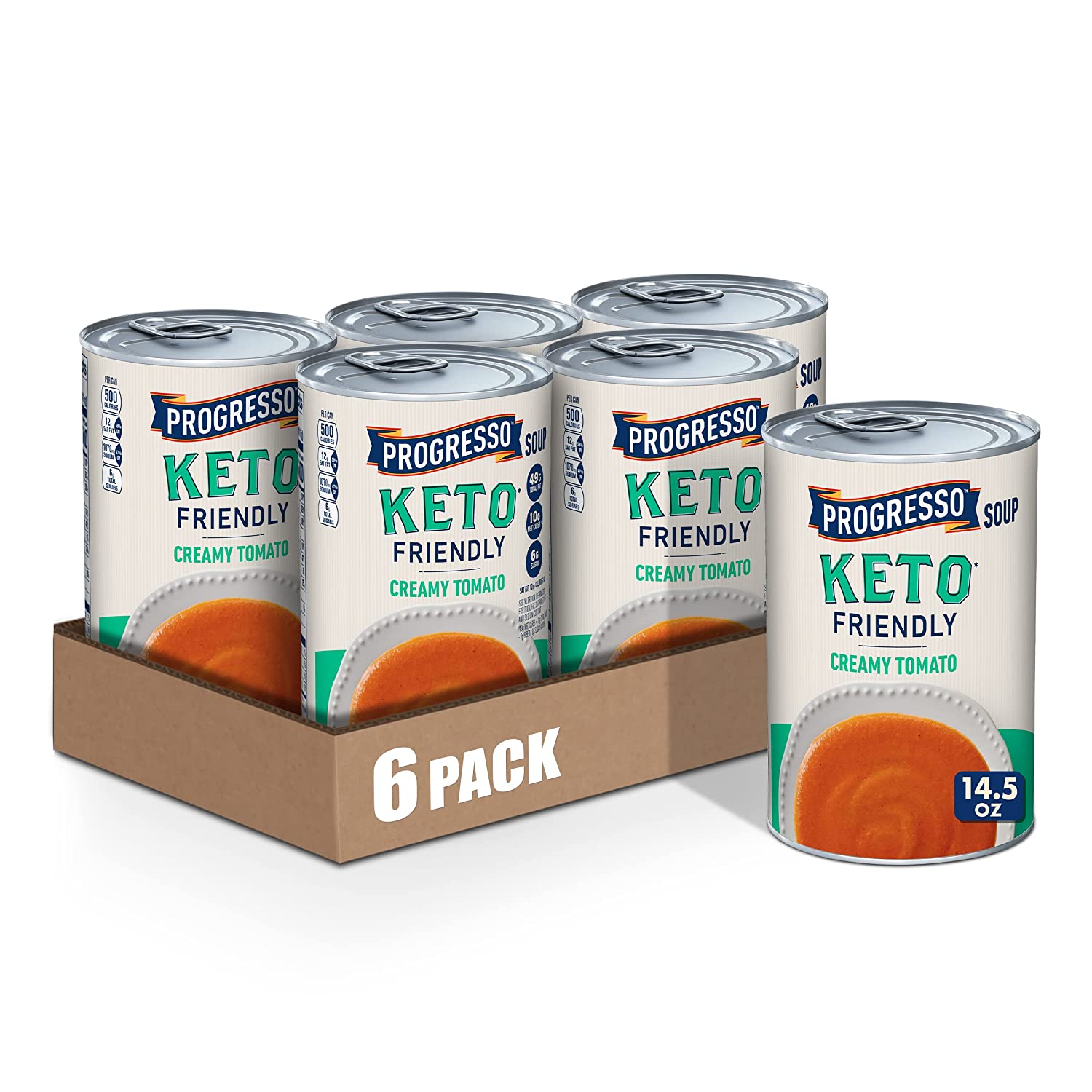 Progresso made two keto canned soups – a creamy tomato soup and a cauliflower soup. I really love this one for its ingredient list – aside from the sunflower oil which isn't ideal since it has pro-inflammatory effects on the body. I know, I know you can't have it all so I'm absolutely not complaining here at all.
It also tastes awesome as well, it's not watered down, and you can feel the creaminess and heaviness of this soup. 10 out of 10 in my opinion.
Nutrition info (1 cup): 300 kcal; 29g fat; 2g protein; 10g carbs; 6g net carbs
7. Keto Creamy Cauliflower Soup from Progresso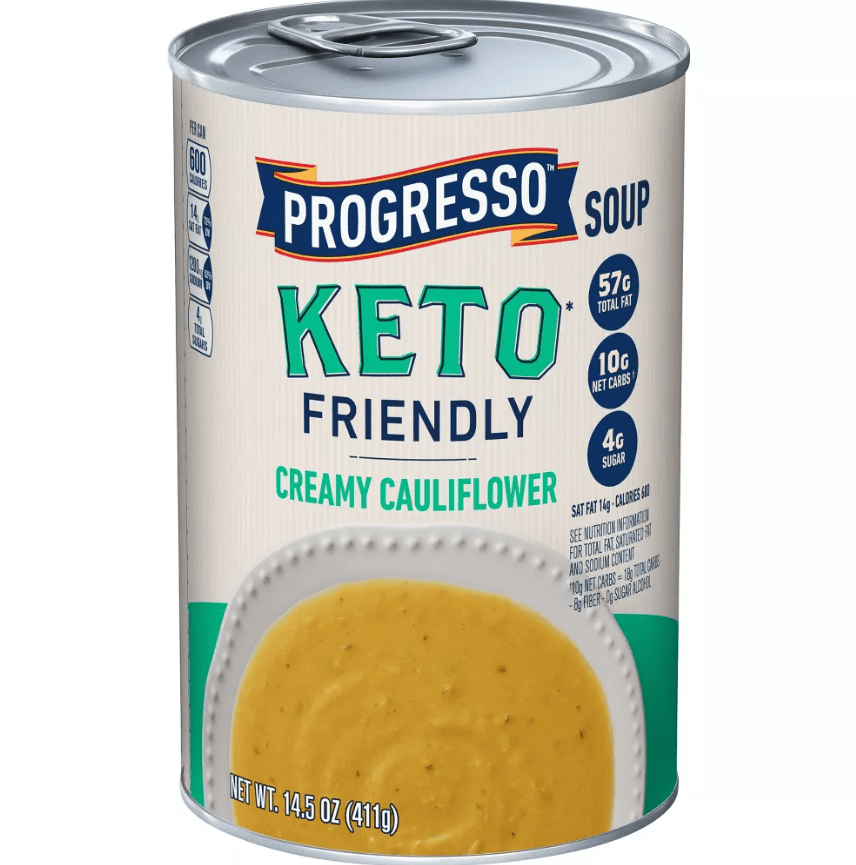 This delicious and healthy keto canned soup is perfect whenever you need something on the go. It's sugar-free and mostly made out of cauliflower, other vegetables, and spices. Surprisingly, the ingredient label is rather clean and there's not much I can point out other than the high oleic sunflower oil.
Compared to other soups, this one is probably my top choice for keto-friendly canned soups.
Nutrition info (1 cup): 350 kcal; 34g fat; 5g protein; 11g carbs; 6g net carbs
8. Fish Stock from Bar Harbor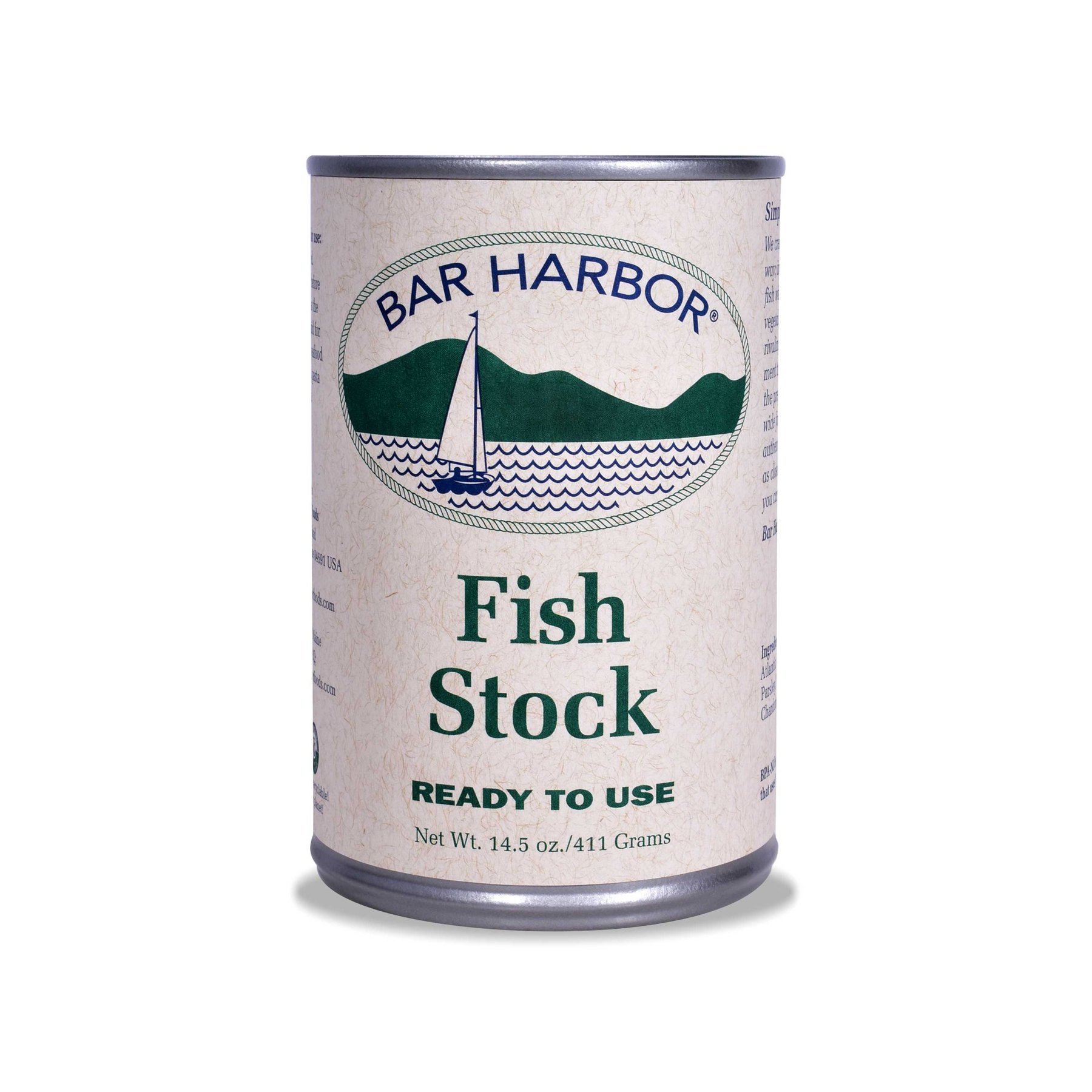 I'm sure you've had bone broth, vegetable broth or chicken broth before, but have you ever tried fish stock? This isn't necessarily a low-carb canned soup, but it can easily add lots of flavor to your favorite food without the need to leave ingredients on the stovetop for hours.
It's perfect for cooking keto-friendly New England clam chowder, seafood entrees, and Asian-inspired meals.
Nutrition info (1 cup): 0 kcal; 0g fat; 0g protein; 1g carbs; 1g net carbs
9. New England Clam Chowder from Bar Harbor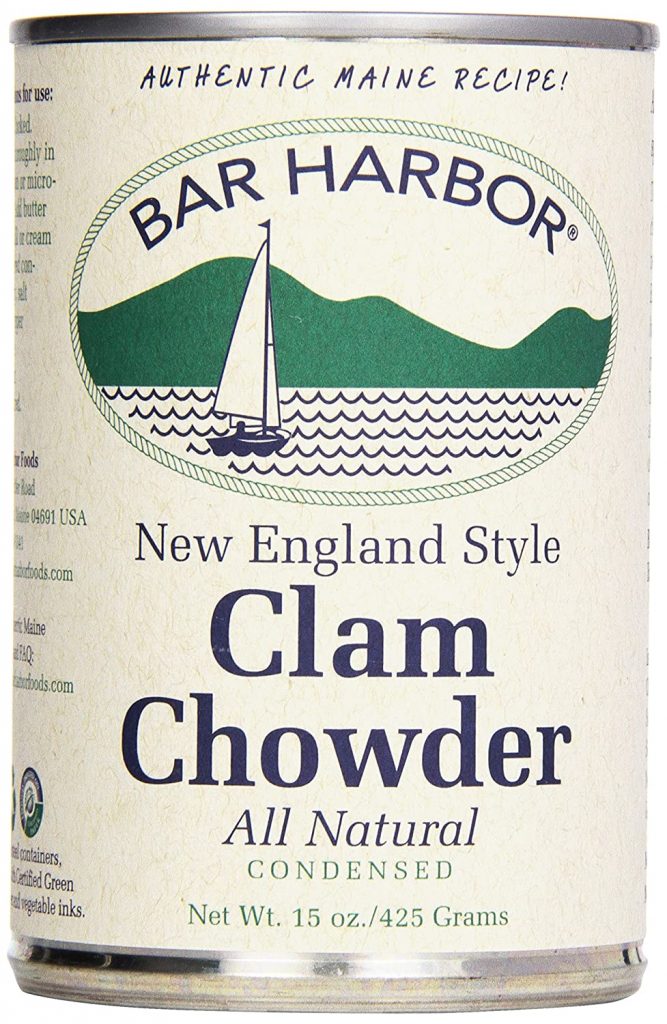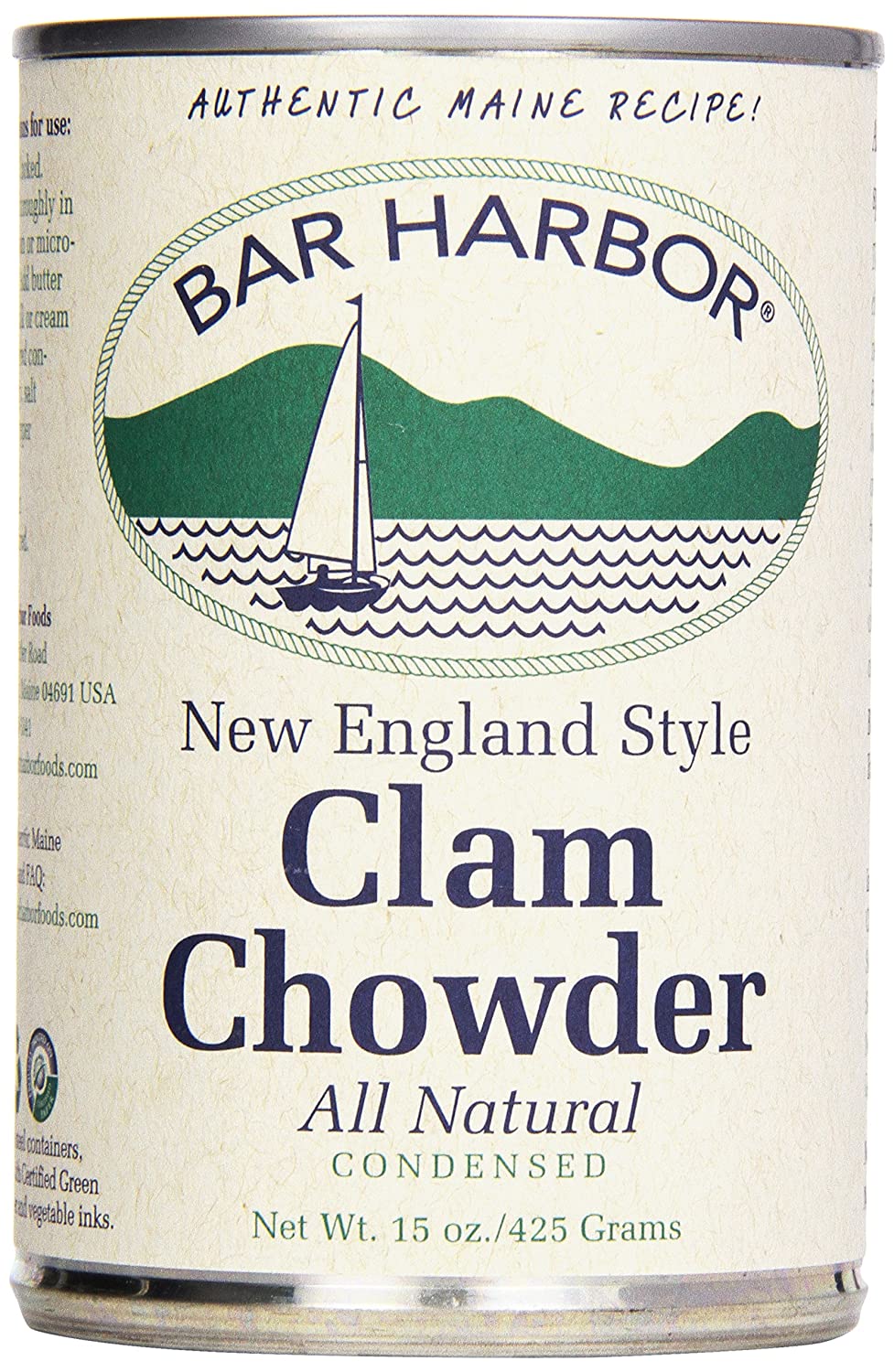 Yes, this canned soup is a bit higher in carbs than other canned soups on our list, however I couldn't not mention it because it contains truly phenomenal ingredients. From fresh water clams to anti-inflammatory turmeric, you will never miss having regular clam chowder again.
To make it lower in total carbs, simply thin out each cup of this soup with half a cup of broth. It will become thinner and have more volume so you can enjoy it without guilt.
Nutrition info (2/3 cup): 150 kcal; 4g fat; 12g protein; 18g carbs; 17g net carbs
10. Broccoli Cheddar Soup from Costco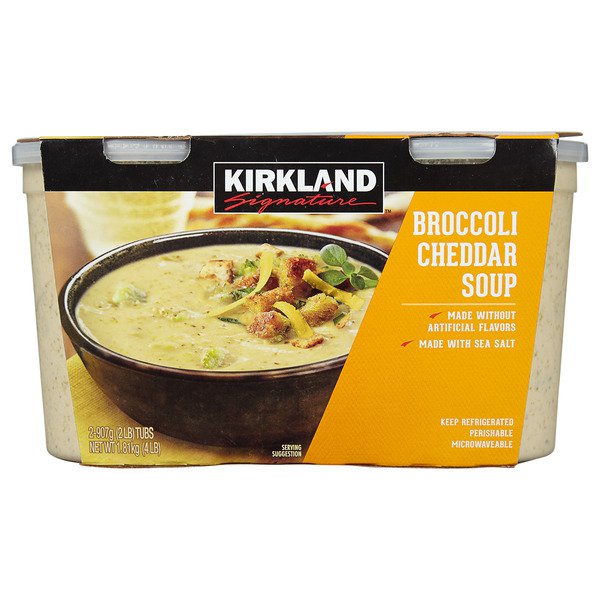 When it comes to food that's high in fat content, there's nothing better than broccoli cheddar cheese soup. Previously prepared meals like packaged soups have a shorter expiration date than canned soups, so make sure you keep a note of that when thinking of your keto meal plan for the week.
Nutrition info (1 cup): 280 kcal; 20g fat; 10g protein; 14g carbs; 12g net carbs
11. Spicy Cauliflower Soup from Kettle & Fire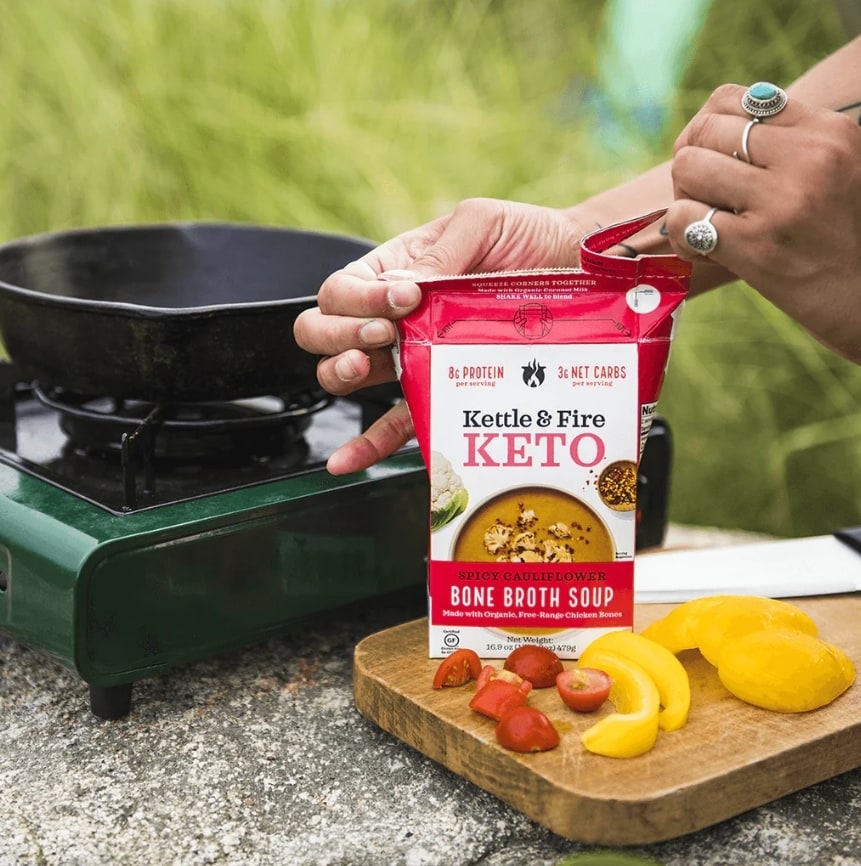 A tried and true keto, low-carb soup. It's also gluten-free, contains no added sugars, and is only 3g of net carbs per serving. Plus, I can't complain about ingredients either – it's made with organic, free-range chicken bones and uses organic cauliflower, coconut milk, veggies, and spices.
Nutrition info (1 cup): 110 kcal; 7g fat; 8g protein; 5g carbs; 3g net carbs
12. Grain & Gluten Free Chicken "Noodle" Soup from Safe Harvest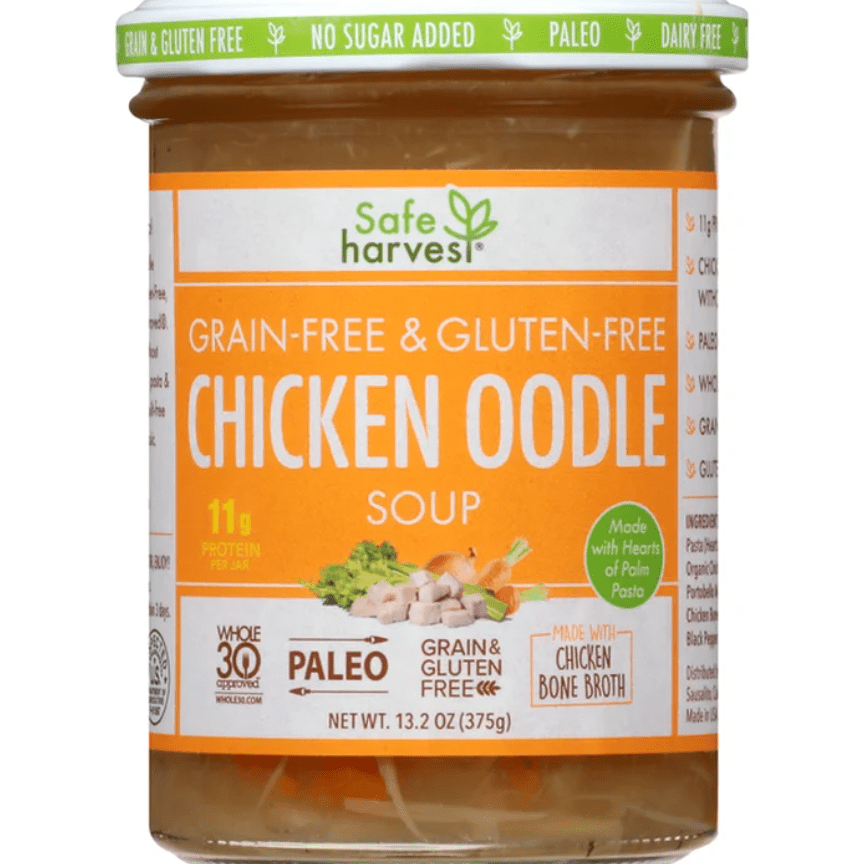 Although this isn't a canned soup but a jarred one, it's one of the best keto soups I've had in a long time. Instead of noodles, Safe Harvest used hearts of palm noodles which are both nutritious and low-carb. To make it creamy and up the fat content, you can add a bit of heavy cream or cream cheese and mix it in.
Nutrition info (1 jar): 120 kcal; 3g fat; 16g protein; 10g carbs; 7g net carbs
More Low-Carb, Keto-Friendly Soups
Love eating soup and got a few minutes to spare to make your own homemade meal? These low-carb soups will satisfy even the pickiest keto dieters!
Written By