If we asked you to give us a list of things that you consider to be basic life skills, what would be at the top of that list? Would it be driving? Riding a bike? Or swimming? Well, we don't know about you, but we think it should be baking. To be more specific, baking some keto pumpkin muffins.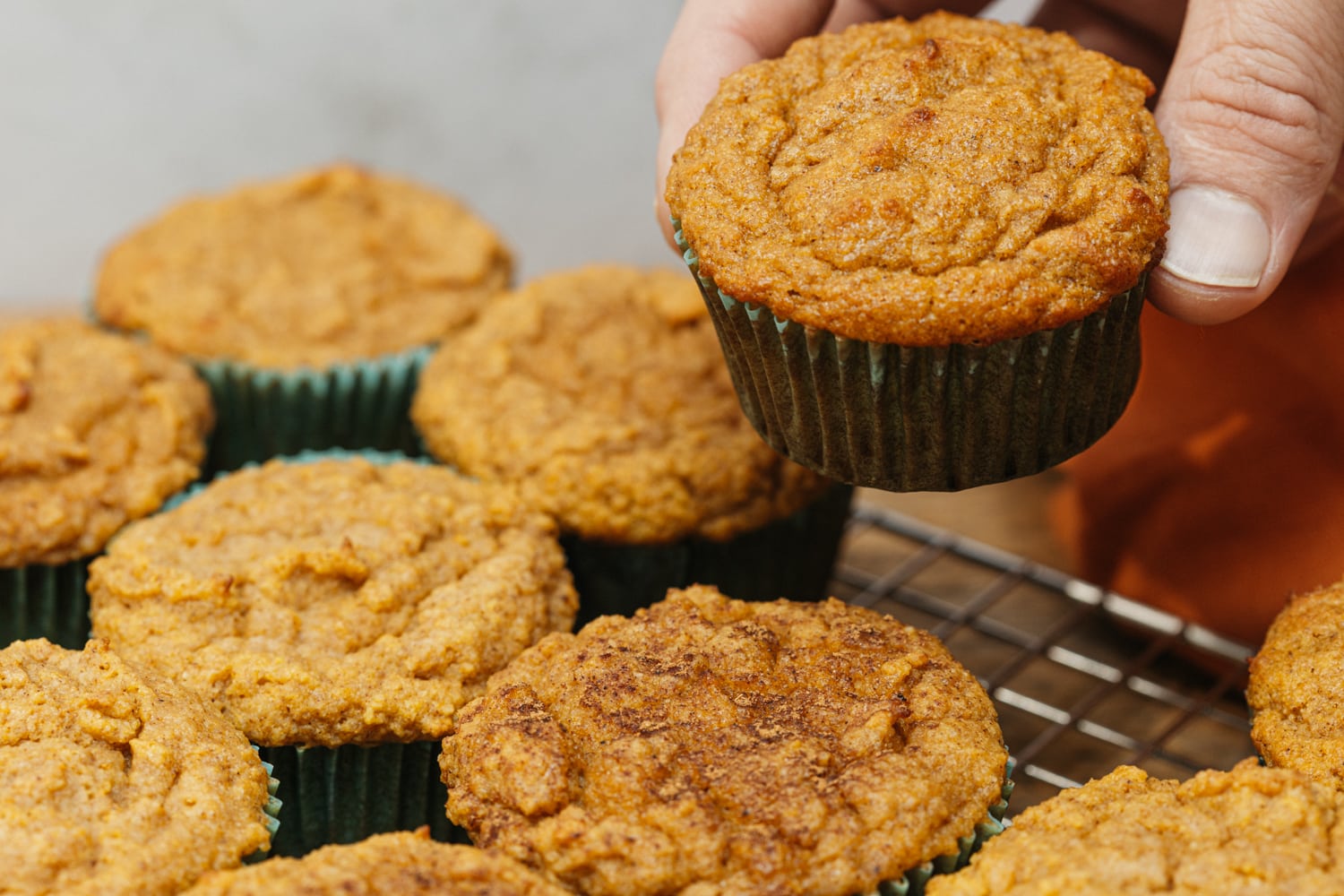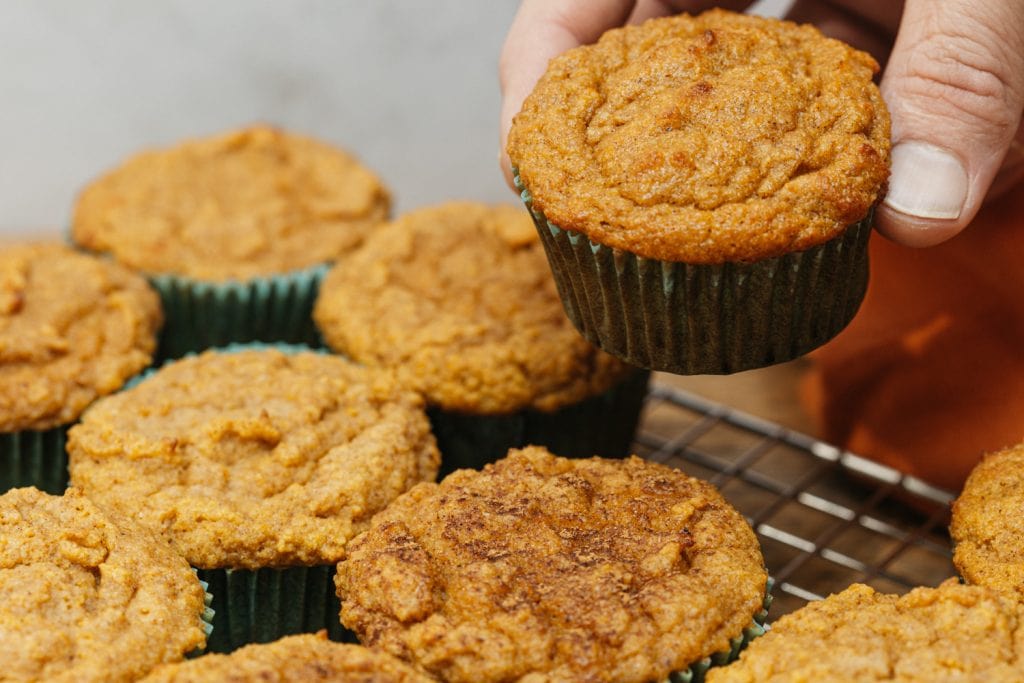 Muffins are one of those foods that you could have at any time, and with anyone. You could have them in the morning, during a celebratory occasion with a significant other, or even as an improvised dinner roll.
And because we're such huge fans of the keto low carb muffins, we thought we should share our almond and coconut flour pumpkin recipes with everyone in the community.
So go look for a pen and paper, grab a seat, and start writing.
Our Low Carb Pumpkin Muffin Recipe
Gather your ingredients, it's time to whip up a batch of delicious pumpkin muffins.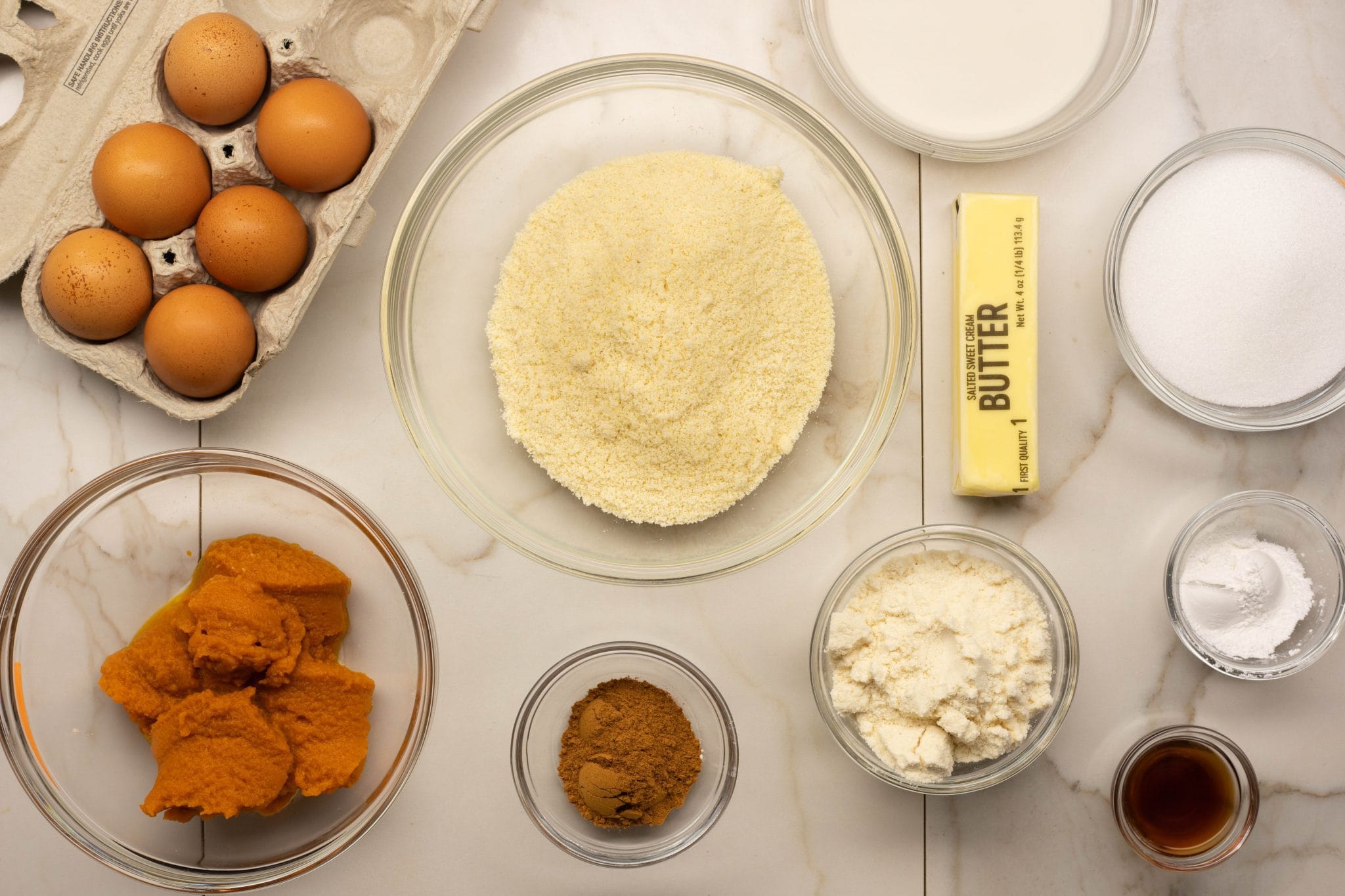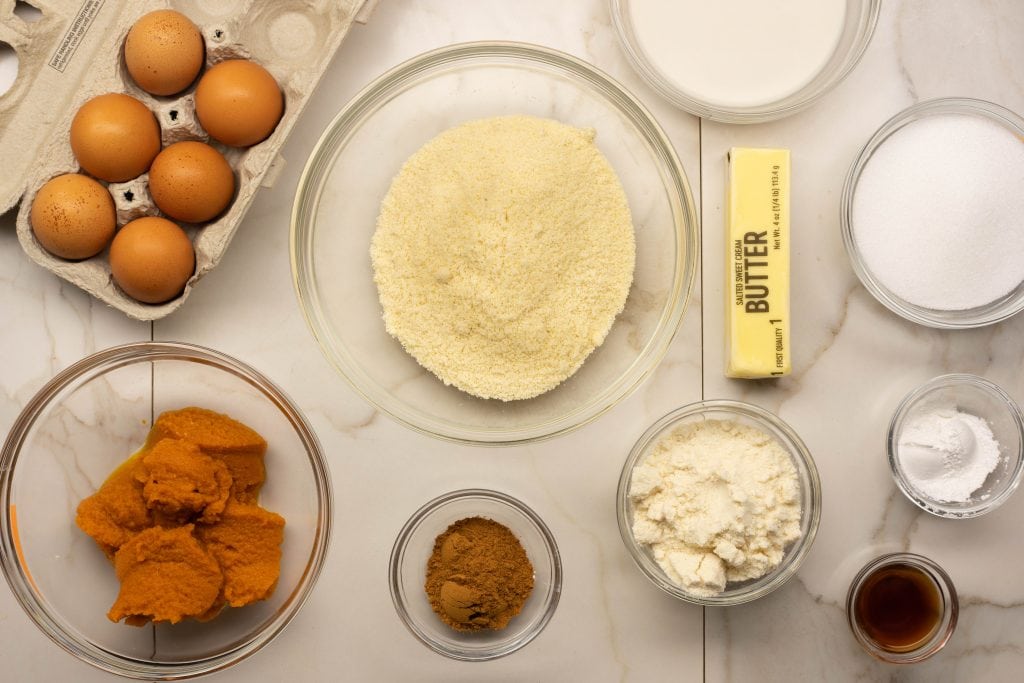 8 tbsp Butter (Melted)
If you know anything about baking, you'll understand why melted butter is always the way to go. Ask any professional baker why that is, and they'll tell you this:
One, you won't have to deal with too much water content. Two, it has a way of making keto low carb pumpkin muffins soft and dense. And three, it's flavorful.
1.5 cup Almond Flour
We're pretty sure that you're not really surprised to see almond flour on this list, considering it's a very popular keto flour substitute. The only thing used to produce this type of flour is crushed almonds, meaning its carb content is ridiculously low.
If we had to do the math, we would say it's about 1 g of net carbs, for every 14 g serving.
1/2 cup Coconut Flours
Coconut flours are the best substitute for wheat flour. Just look at their nutrition info, and you'll see why that is. It's not only beneficial to the guys who are on a strict keto diet, but also those who've developed some degree of gluten intolerance.
Adding coconut flour to this recipe is important, as we want our keto pumpkin muffins to be rich in fiber, plant-based iron, and MCTs (Medium-Chain Triglycerides).
2 cups Sugar Replacement
Seeing as sugar is keto repellent, we had to use a different kind of sweetener. Some people swear by the granulated sweetener, but we prefer stevia extract.
It comes with steviol glycosides that are known to have promising antioxidant properties, and don't influence our blood insulin levels in any way.
2 tsp vanilla extract
The role played by this ingredient is the same as that played by salt on the savory side. We wanted something that would amplify all the other flavors in the mix, without necessarily impacting the total carb count.
And it's a must-have in any keto pumpkin muffin recipe because if you don't add any vanilla extract, those muffins will taste flat and bland.
1 cup Pumpkin Puree
You don't have to be Einstein to understand why it's called a keto pumpkin muffin. Pumpkin is literally the main ingredient.
8 Eggs
Without the eggs, your keto pumpkin muffins won't bind the way you'd like them to. They'll keep on crumbling, and the texture will also be off.
1 cup Almond Milk
It's not advisable to use dairy milk while baking keto pumpkin muffins because you can never be 100 percent sure whether or not the product is sugar free.
Your safest bet is almond milk, which is guaranteed to be sugar free.
1 tbsp +2 tsp Pumpkin Pie Spice
You could buy a pumpkin pie spice beforehand, or make a homemade pumpkin pie spice using ingredients such as cloves, ginger, ground cinnamon, allspice, or nutmeg.
3 tsp Baking Powder
Baking powder is meant to help us lighten the muffin batter texture and help it rise. If by any chance you're allergic to baking power, you can use baking soda. It's also a chemical leavening agent that has the ability to make muffin batter rise.
Let's now move on to our next segment, which is a step-by-step guide on how to make keto pumpkin muffins using the ingredients that we've just talked about.
How to make Keto Pumpkin Muffins
Now, the first thing that we would like you to do is to preheat the oven to 375 degrees F. More often than not, we're normally asked if preheating the oven is important, and our answer has always remained the same — YES.
The next step is to line all the 18 keto pumpkin muffin cups with silicone or foil liners.
Once you've done that, spray each and every one of them with coconut oil to mitigate the risk of sticking.
Then get your large mixing bowl, and mix your sweetener, vanilla extract, pumpkin, and the melted butter.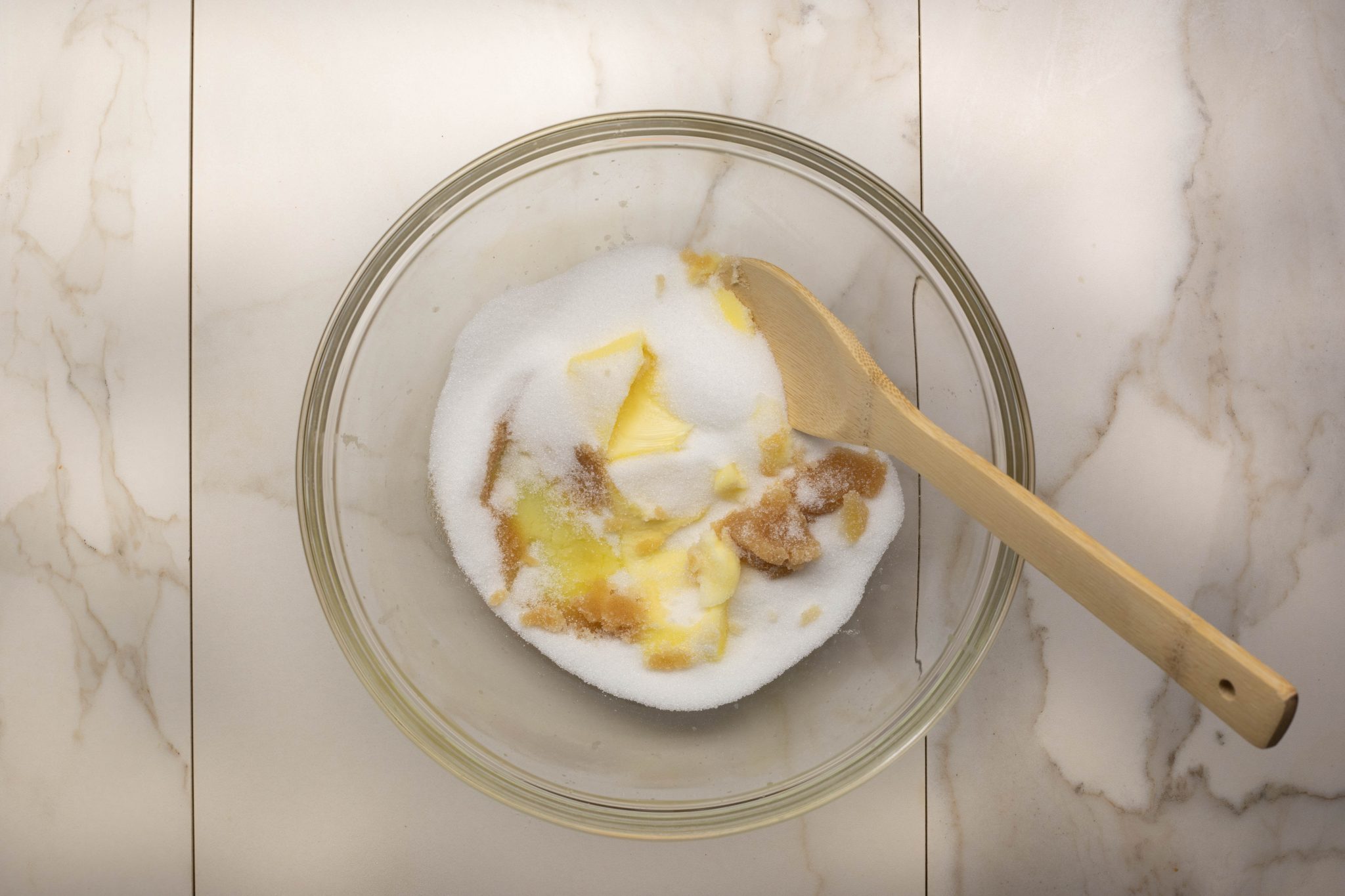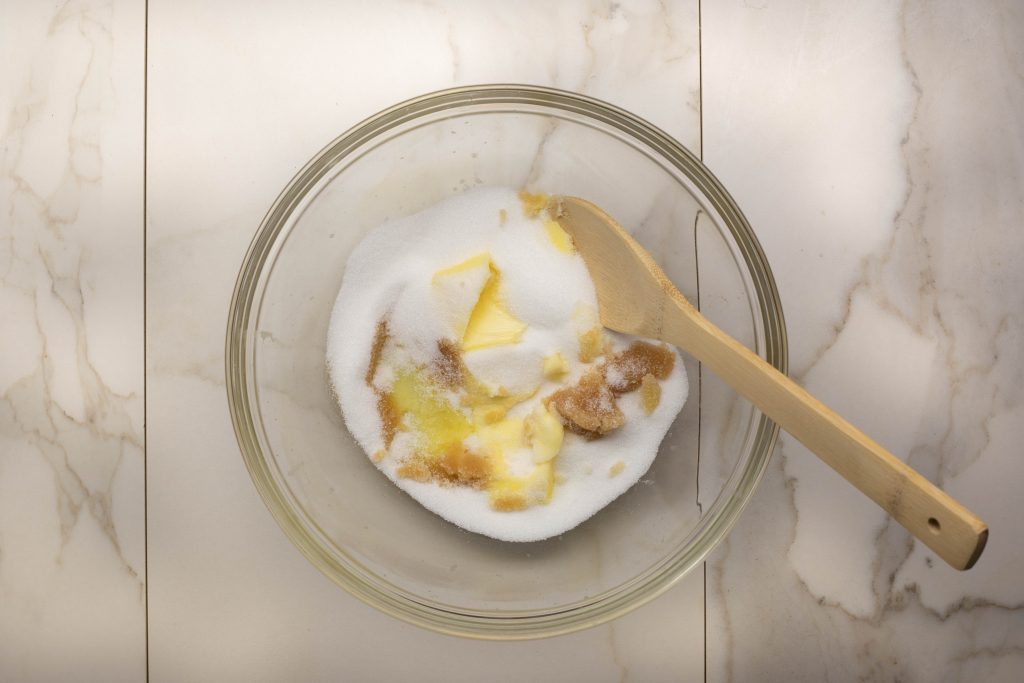 After mixing all of them, add the eggs, and start whisking.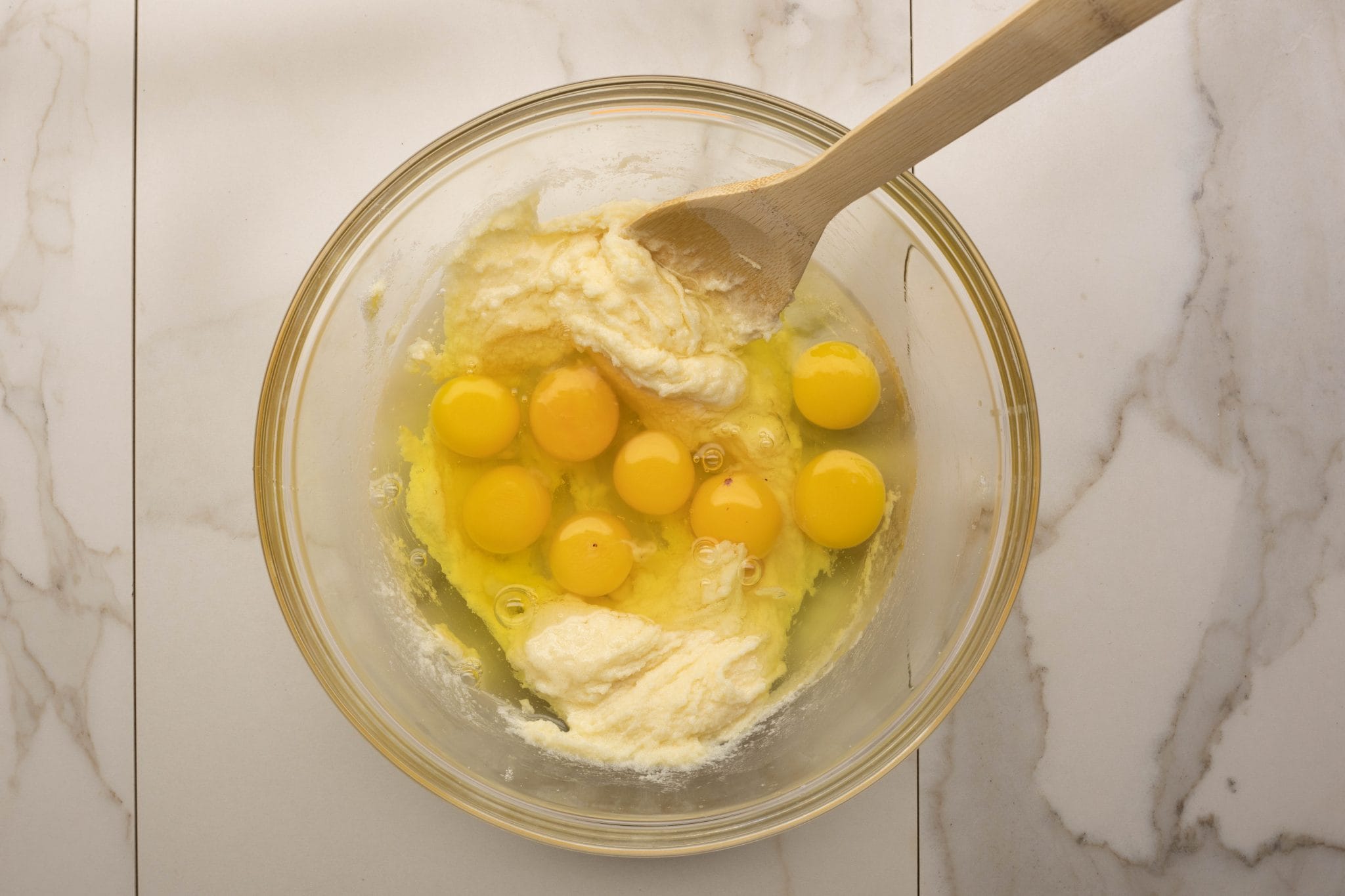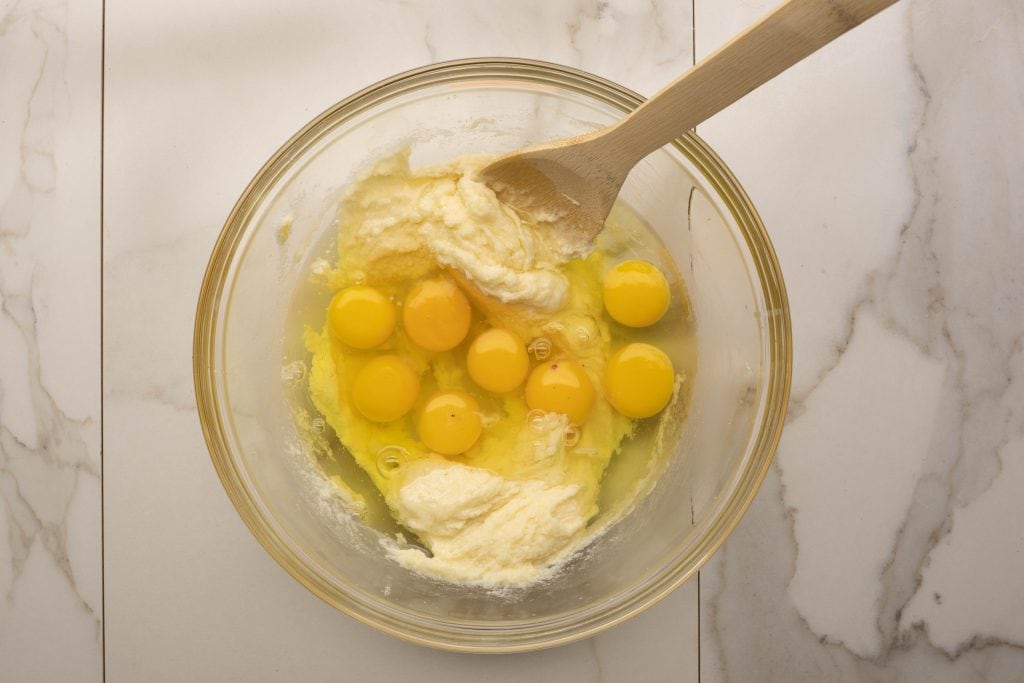 Do you remember where you placed that almond milk jar? Just reach for it, and then pour all its content into the bowl.
Keep on whisking your mixture, until you get to a point where there are no more clumps in sight.
If you feel like the mixture is now ready for the next bunch of ingredients, add the baking powder, pumpkin pie spice, almond flour, and coconut flour.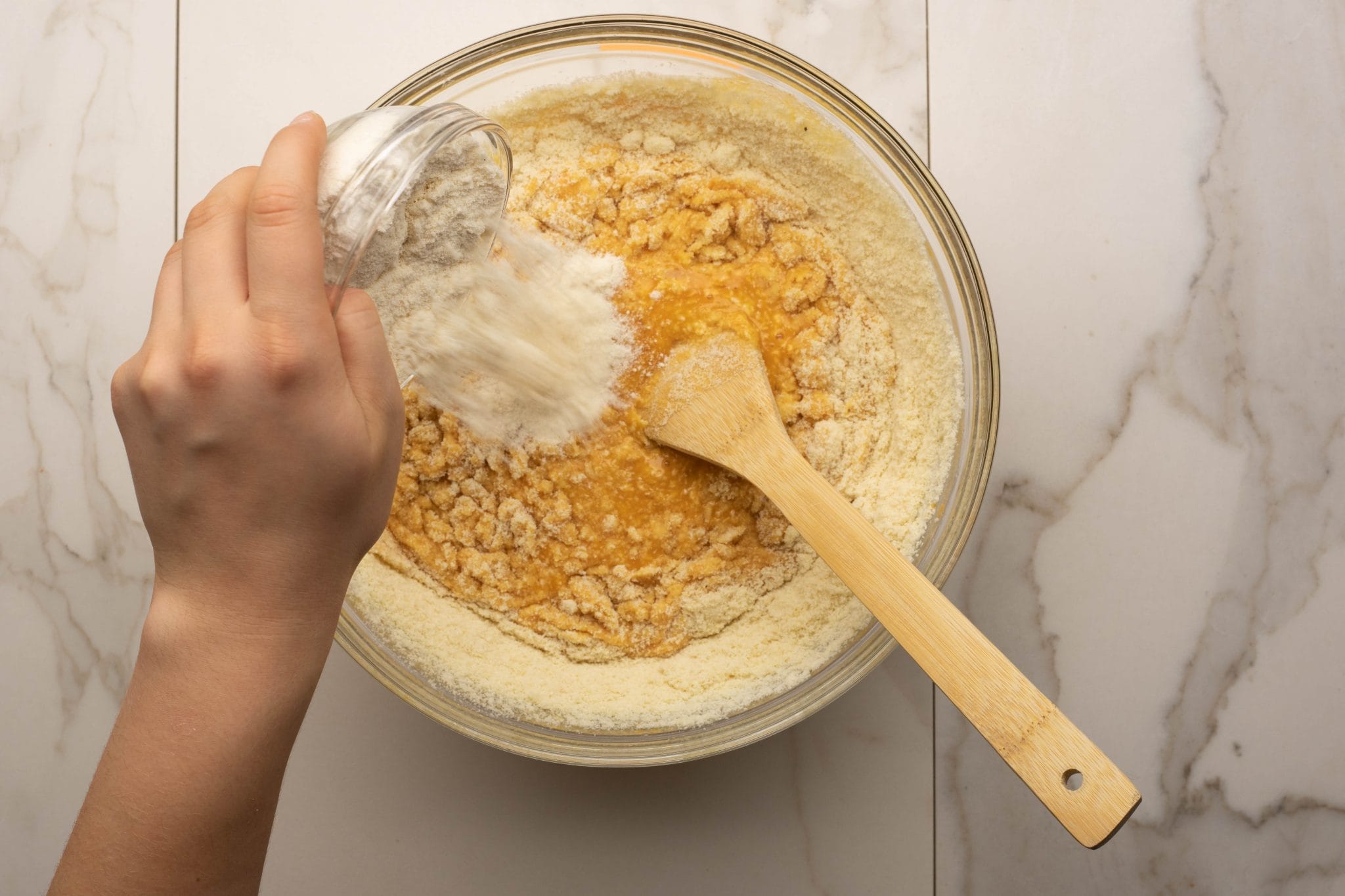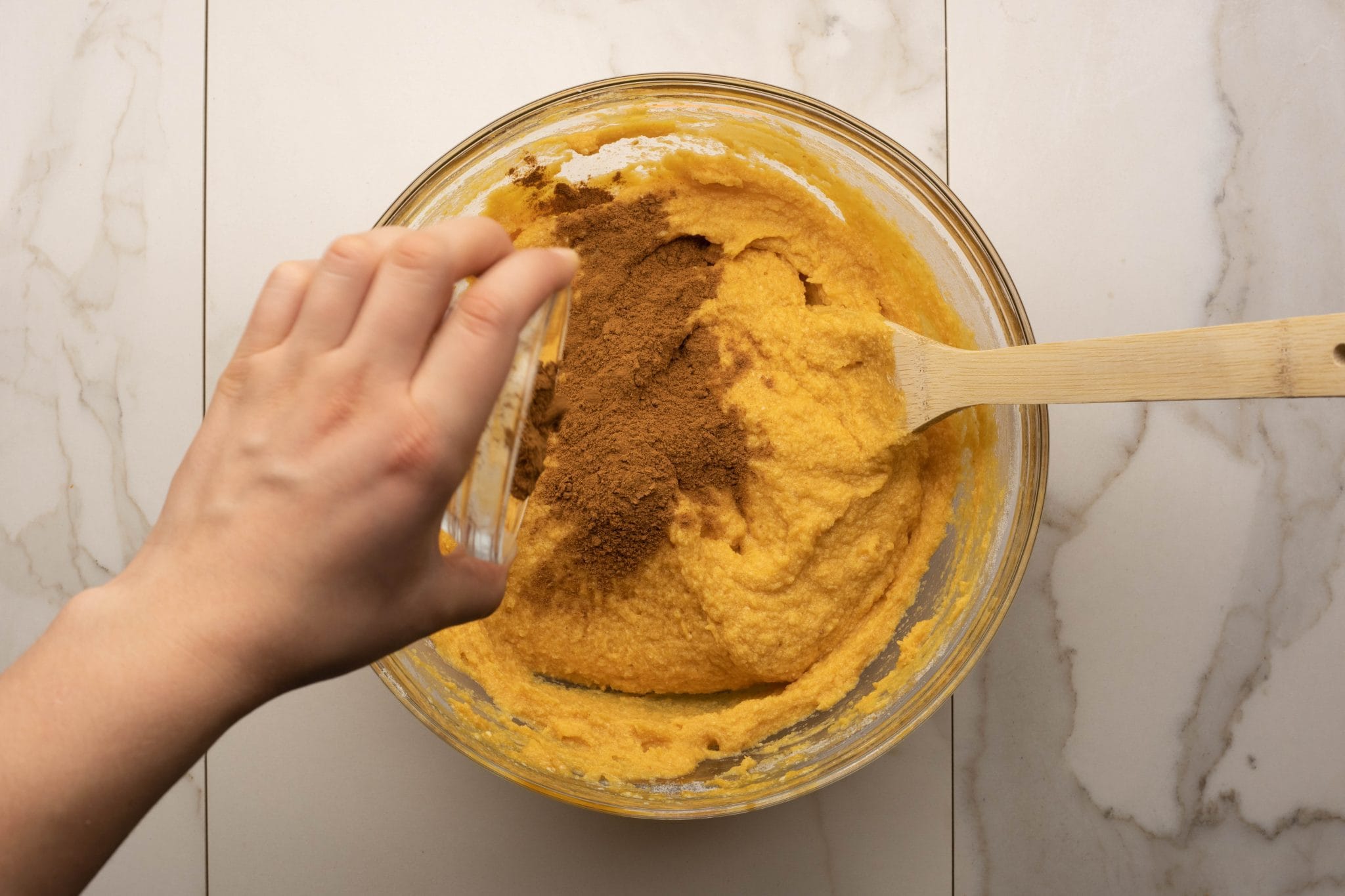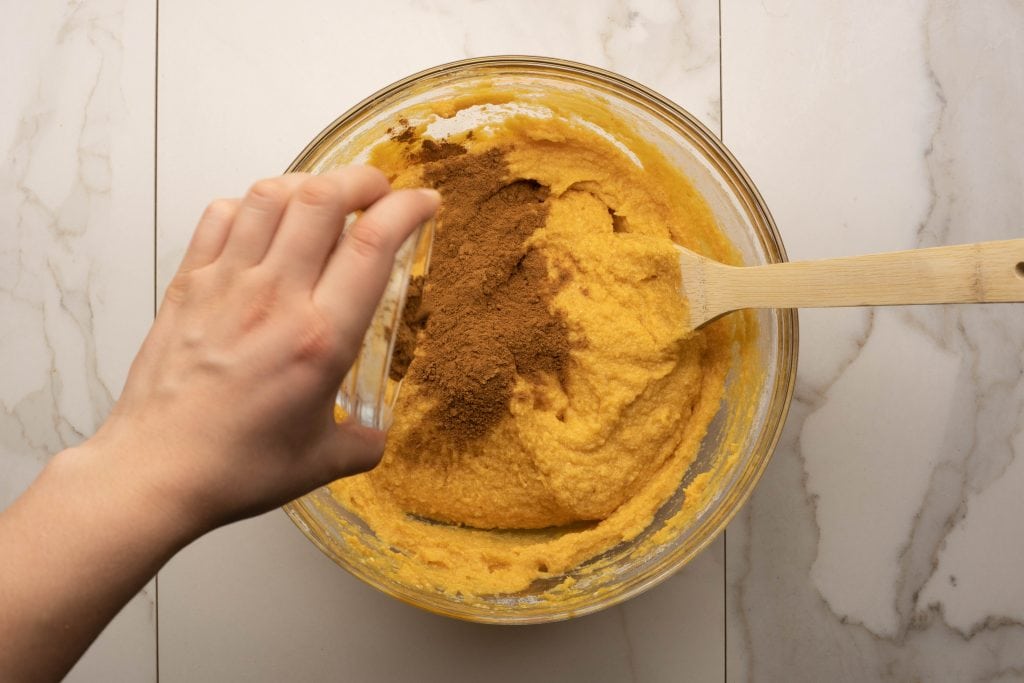 Go back to stirring once more, until everything looks evenly distributed.
At this point, you'll start feeling some degree of fatigue in your arms. But that's okay since we're almost done. Our final step is to pour the paste into a silicone pumpkin muffin tray, or a lined pumpkin muffin tin, before putting it into the oven.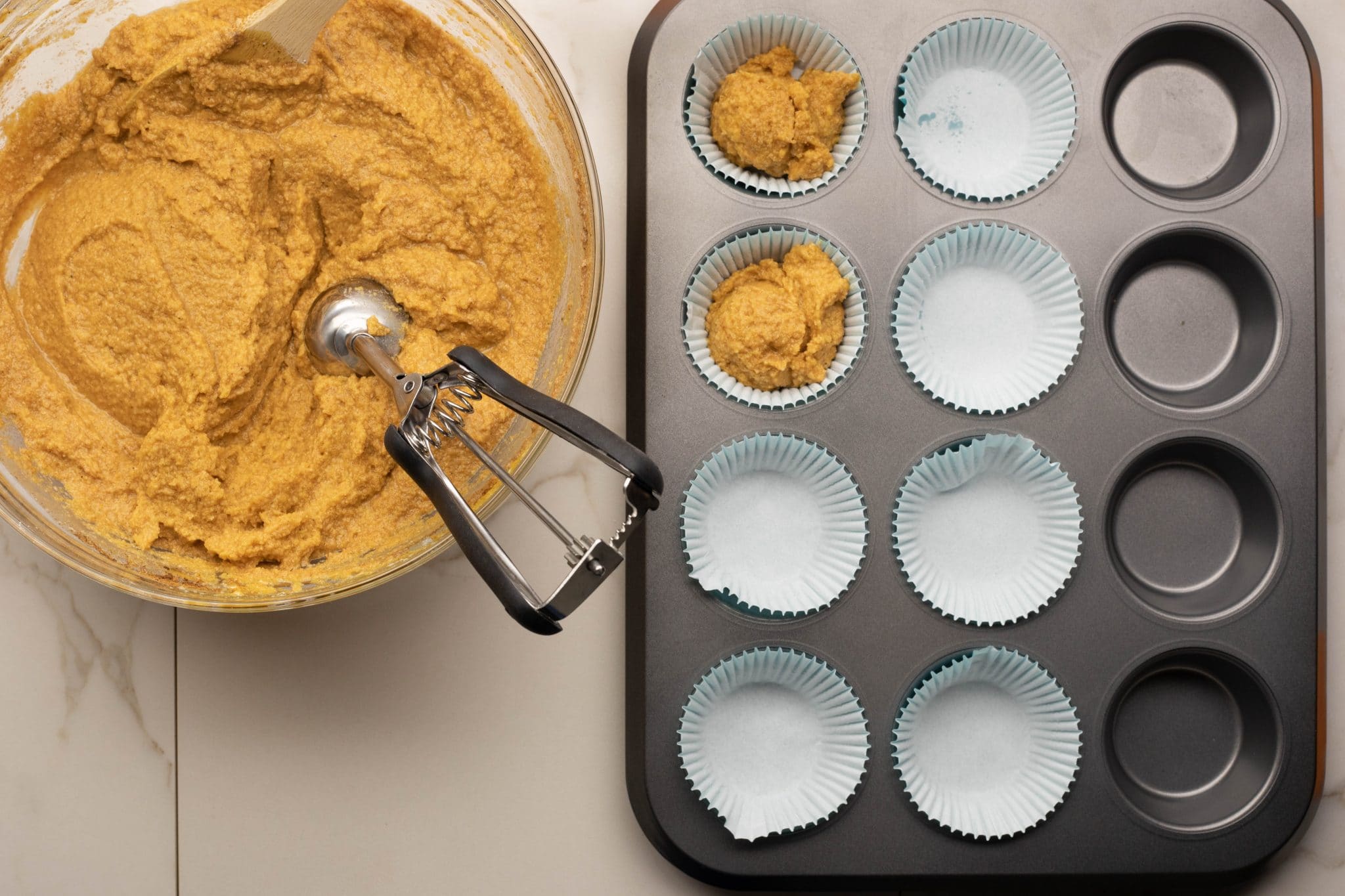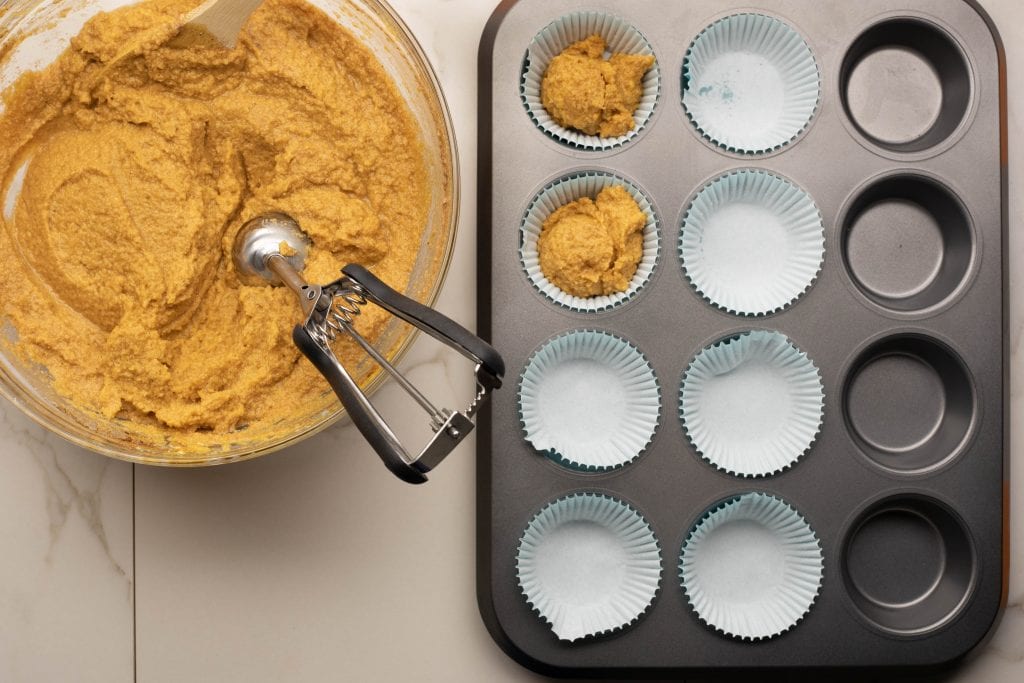 Quick reminder: It has to bake at 375 degrees F, for 25 minutes.
How will you know if your keto pumpkin muffins are ready? Just go ahead and deep a toothpick into one. If it comes out clean, that bunch is well baked and ready to be transferred to a cooling rack.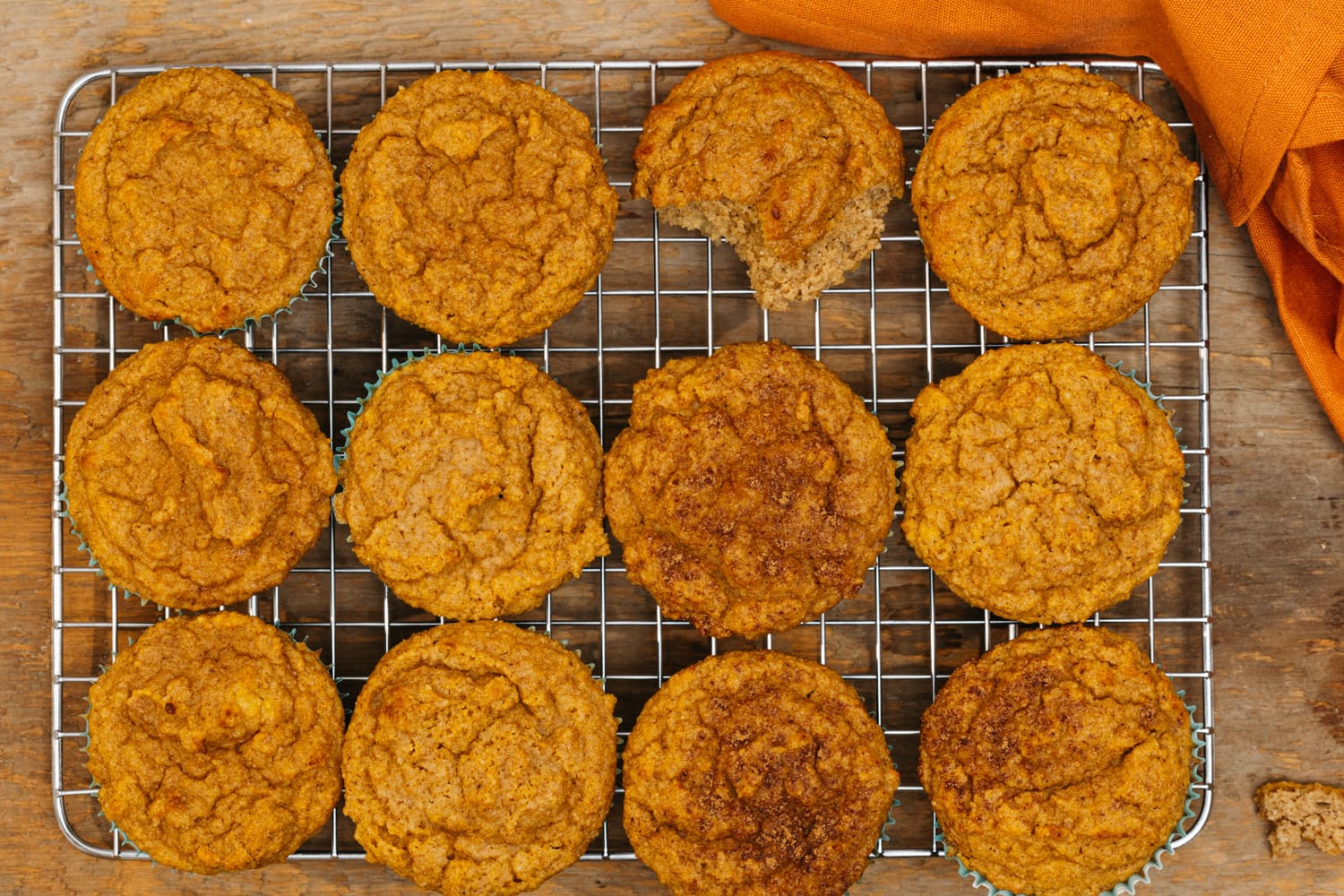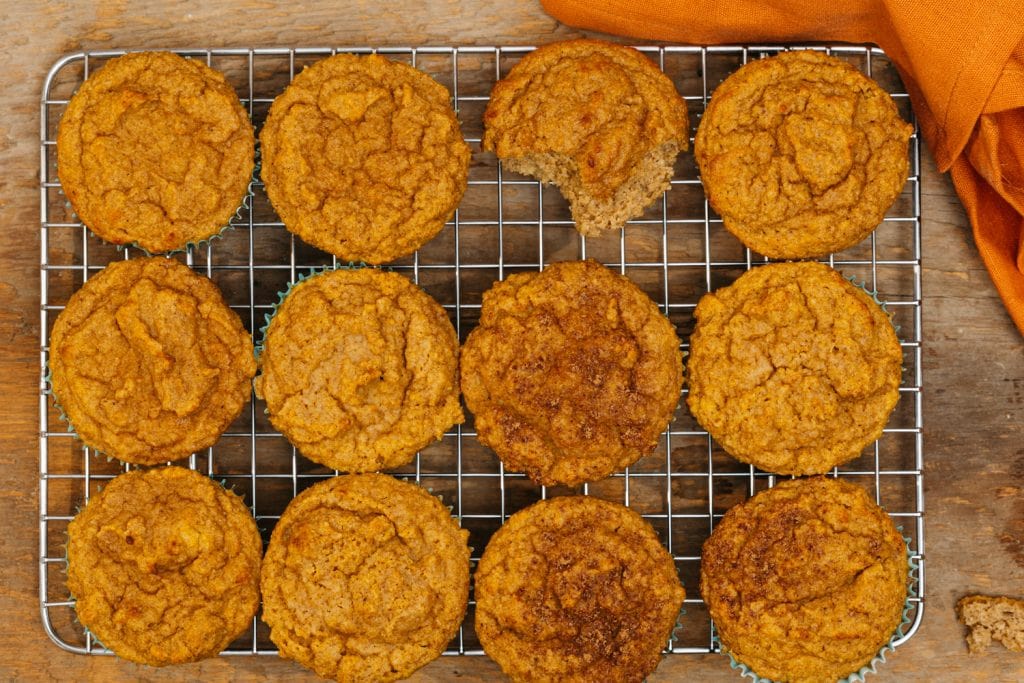 Don't serve these healthy pumpkin muffins hot, even if your guests are famished. They have to first cool off at room temperature so that their texture can be improved. Besides, nothing's really sweet if it's too hot for the taste buds.
Keto Pumpkin Muffins recipe variations
We do understand that different people have different preferences when it comes to baking keto pumpkin muffins, and that's why we have alternatives to our muffins recipe.
The butter, for instance, can be substituted with avocado oil or melted ghee.
Ghee is actually a different form of butter, which contains essential nutrients such as conjugated linoleic acid, omega-3 fatty acids, and vitamin A. So clearly, it's just as nutritional as butter.
Avocado oil brings something different to the table, since it's considered the best source of monounsaturated fat. A type of fat that experts believe is responsible for increasing HDL cholesterol levels, while simultaneously reducing LDL cholesterol.
When it comes to low carb keto sweeteners, you could use granulated sweetener or allulose, in place of stevia. And don't even pretend that you've never heard of allulose because we already know it's the most popular keto friendly pumpkin muffin sweetener out there.
Quick tip though: If you're going to use allulose in place of stevia, make sure the oven temperature is slightly lower than 375 degrees F. We don't really like baking with it simply because it browns faster than other keto muffin recipe sweeteners.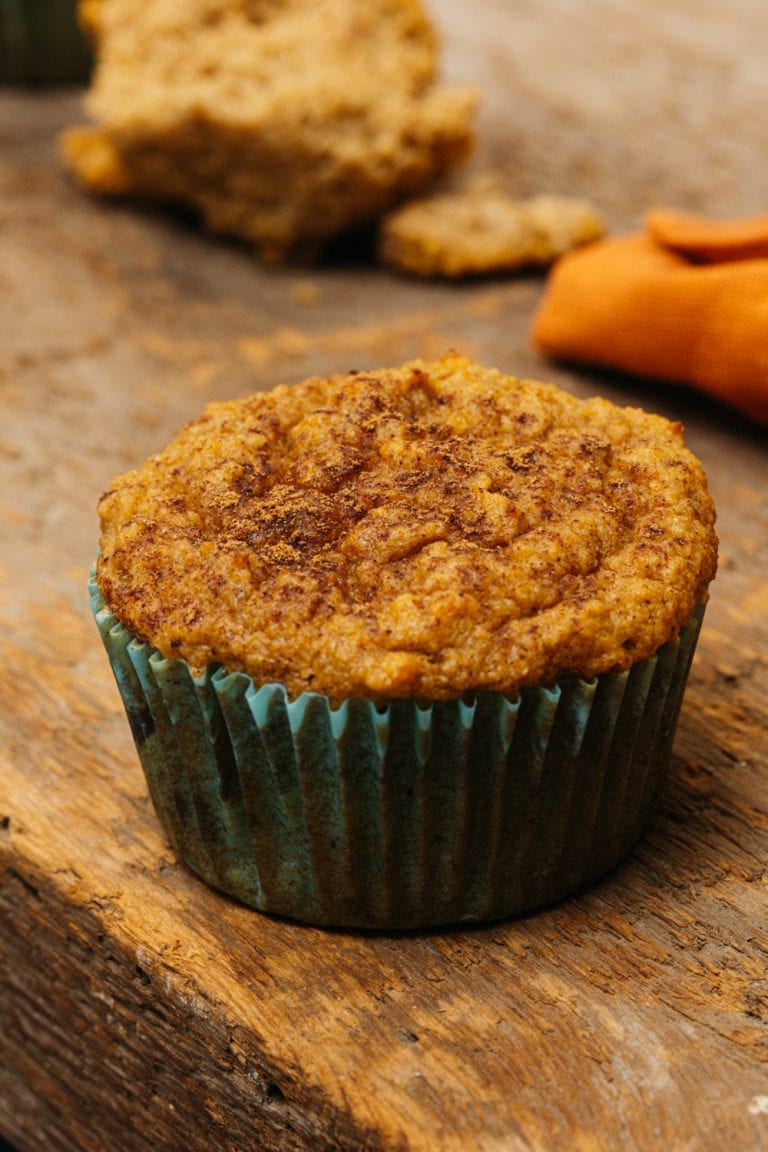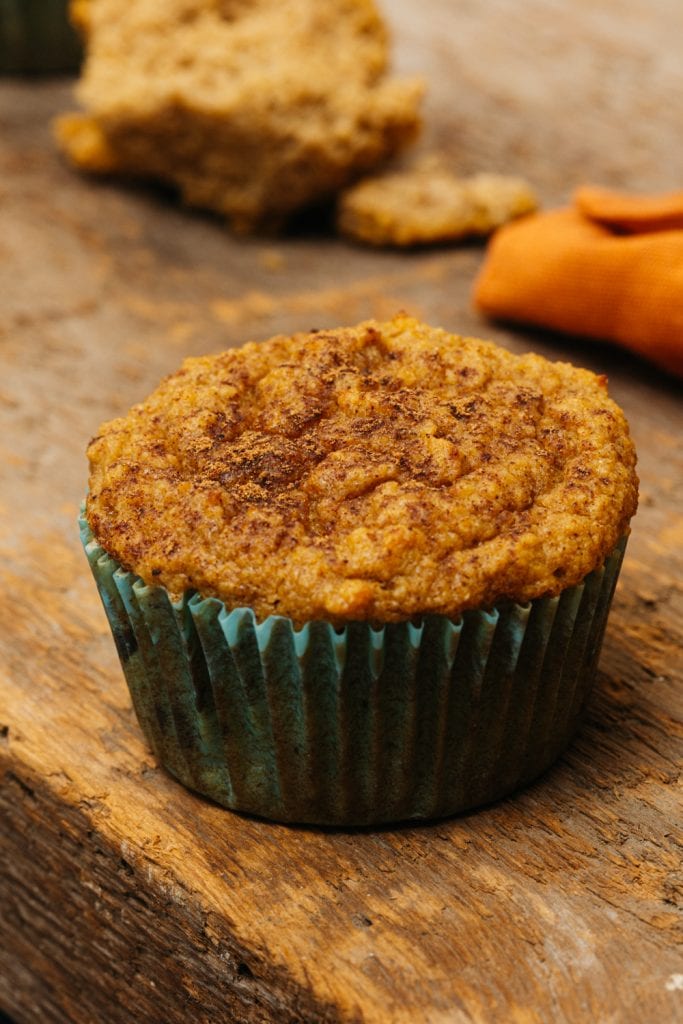 How to Store Low Carb Pumpkin Muffins
Proper storage is key to preserving both the nutritional value and quality of any food. And this is something that we've reiterated time and time again.
Also, if you're looking to make some quick buck by selling those low carb pumpkin muffins to your friends or neighbors, it could earn you a few more dollars by extending their shelf life.
You know, before we even talk about the best way to store your keto muffins, let's first talk about an issue that has got a lot of people riled up. That is the issue of soggy pumpkin muffins.
Why do Almond Flour Pumpkin Muffins become Soggy?
You see naturally, you'd expect the surface of any food to dry up the longer it stays in storage. And that's what typically happens with most of our staples, save for the almond flour muffin.
Ostensibly, the science that applies to all these other food doesn't seem to apply to our good friends, the keto pumpkin muffins. We learned that as days go by, the moisture trapped within tends to migrate to the surface, looking to evaporate.
However, if you've stored your almond flour pumpkin muffins in an airtight muffin tin or wrapped them with plastic, all that moisture will stay right there, and thus, make the whole bunch soggy.
Is there any way you could prevent all that?
Inevitably, your low carb pumpkin muffins will become soggy. The only way that you can prevent this is by loading them up with preservatives, but that's not advisable especially if you're on a keto diet.
Researchers have in the past reported that most of the preservatives used for the purpose of storage have the potential to trigger serious health complications such as asthma and cancer. And not even a strict keto diet can fix such complications.
Preventing the sogginess might not be possible, but delaying it is. Have you ever tried using paper liners before? You could cover them all with paper towels, if you plan on serving them within the next 24 hours.
If they need to last for 3 to 4 days, you have to first line that airtight muffin tin of yours with the paper towel at the bottom, top, and on all sides.
Is Freezing Almond Flour Pumpkin Muffins a Terrible Idea?
Assuming you don't have any paper liners lying around, you could always freeze the muffins. And quite frankly, this is the best way of storing them considering they can last for as long as three months.
The process of freezing is normally effective because it locks in all the pumpkin flavor and moisture. Nothing really escapes to the surface. And seeing as you'll be storing the low carb pumpkin muffins in an airtight container, you also won't have to worry about any air getting in.
Defrosting a keto pumpkin muffin is another simple process. All you've got to do is leave them at room temperature for a couple of minutes, and they'll be ready. Alternatively, you could use a microwave.
Refrigeration is, however, not an option because the process will eventually alter the keto pumpkin muffin's texture. If you can't see any other way of ensuring they stay frozen, just leave them out at room temperature.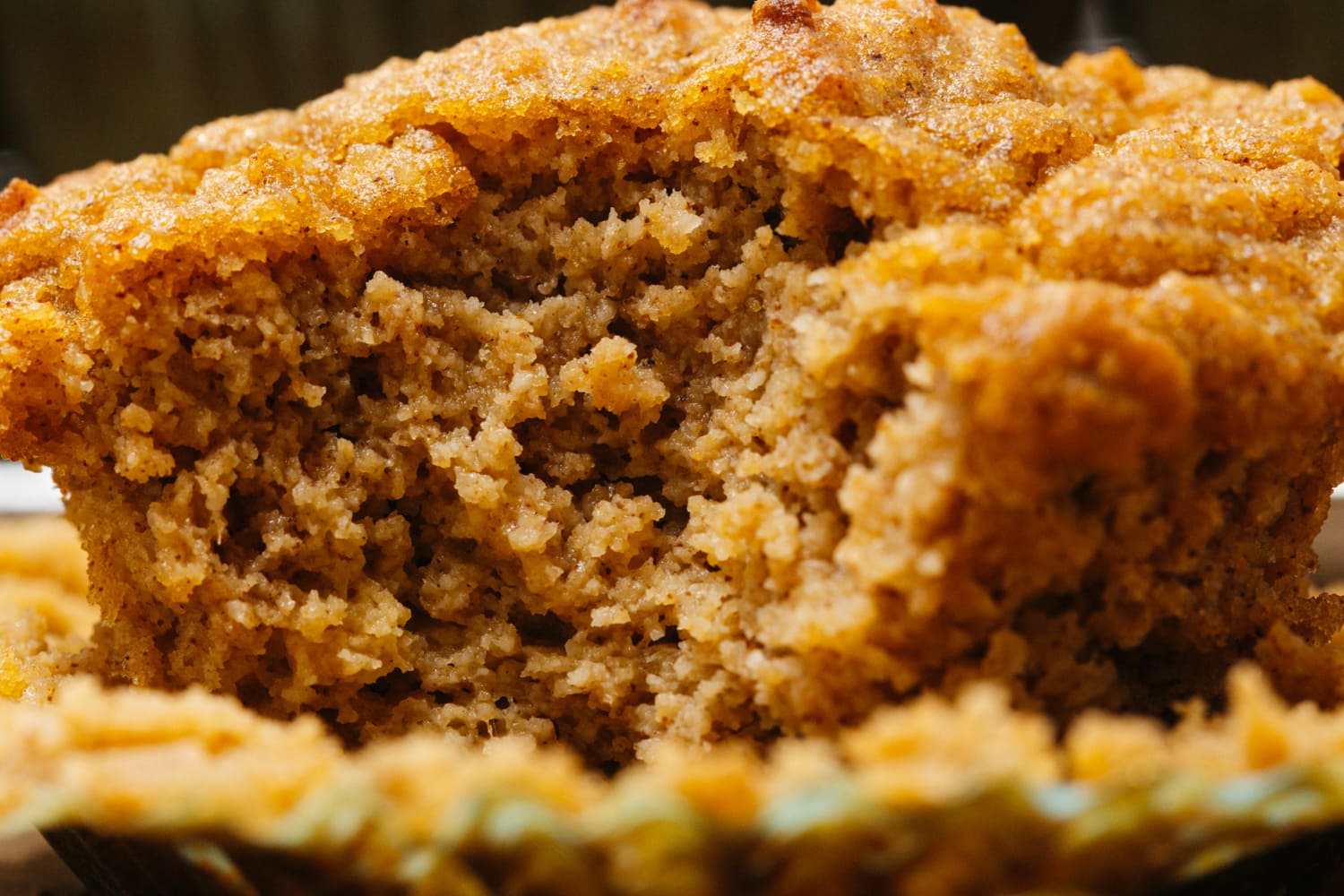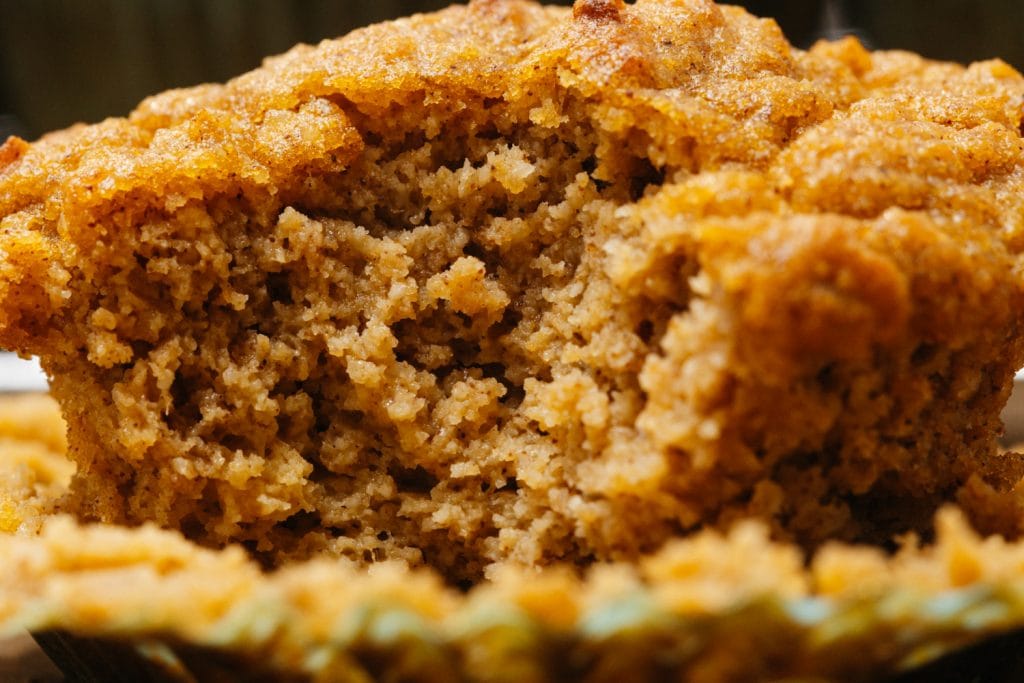 Frequently Asked Questions
Is Coconut Flour Pumpkin Muffins Good for Weight Loss?
If you redirect this question to a nutrition expert, we guarantee you that they'll tell you what we already know. And that's the fact that coconut flour muffins have, and always will be, classified as a nutrient-dense food.
What's a nutrient-dense food, you ask? It's essentially food that's rich in nutrients, in relation to their calorie content. And they are usually very effective when it comes to losing weight, according to chronic studies.
Speaking of, you should know researchers have discovered that the only way to achieve an optimal body fat level is by shifting focus from food quantity to food quality. The kind of quality that you could easily find in keto pumpkin muffins.
Are the Almond Flour Pumpkin Carbs Simple or Complex?
Okay, first off, you need to understand what distinguishes a simple carb from a complex one. And it's really not all that difficult, given all simple carbs have shorter molecule chains. As a matter of fact, they are so short that our bodies find it easy to digest them at a very fast rate.
Complex carbs, on the other hand, have relatively longer molecule chains. Is that a good thing? Yes, because it means your system will never have to deal with a drastic spike in glucose levels the minute digestion starts taking place. The process will be slower, resulting in a more lasting elevation of energy.
It's also important to add that simple carbs are mostly present in foods that have a significantly low nutritional value, while complex carbs are in abundance in vegetables and fruits.
So to answer your question, most of the carbs that you'll consume in your keto pumpkin muffin will be the healthy ones — complex carbs.
How Many Carbs are in Pumpkin Cream Cheese Muffins?
Pumpkins are rich in a particular type of carbohydrate that's commonly known as fiber.
This carbohydrate is special in the sense that our bodies don't have the ability to break it down to tiny sugar molecules, the same way it does to other dietary components. Hence, allowing it to pass through our digestive system undigested.
How's that beneficial to you?
First of all, in case it wasn't obvious, it helps keep your blood sugar in check. Secondly, if you consider yourself a foodie, and don't like adding unnecessary weight, it will help you keep the hunger at bay. And lastly, it often assists our bodies to regulate their sugar consumption.
You'll find about 2.7 grams of fiber in a 1-cup pumpkin serving. That equates to roughly 10 percent of the 28 grams of DV (daily value) for dietary fiber.
This means you'll only be eating a small fraction of 28 g that you're supposed to consume per day.
Are Paleo Pumpkin Muffins the Same As Keto Pumpkin Muffins?
Nope. The paleo diet and the keto diet are two very different diets. You'll find that some of the foods that are excluded in keto are recommended in paleo and vice versa. So just stick to keto if you don't wish to compromise your lifestyle.
Our Favorite Keto Pumpkin Recipes
If you're looking for more keto pumpkin recipes we've got a bunch! Pumpkin is a perfectly healthy seasonal food to enjoy in moderation on a keto diet. Here are a few of our favorites:
Wrapping it Up
All this muffin talk just made us feel hungry all of a sudden. So we'll have to wrap it up, and go look for some leftover keto friendly pastries in the freezer. If you have any questions or need help looking for some keto pumpkin muffins ingredients, don't hesitate to reach out.
But until next time, bye-bye.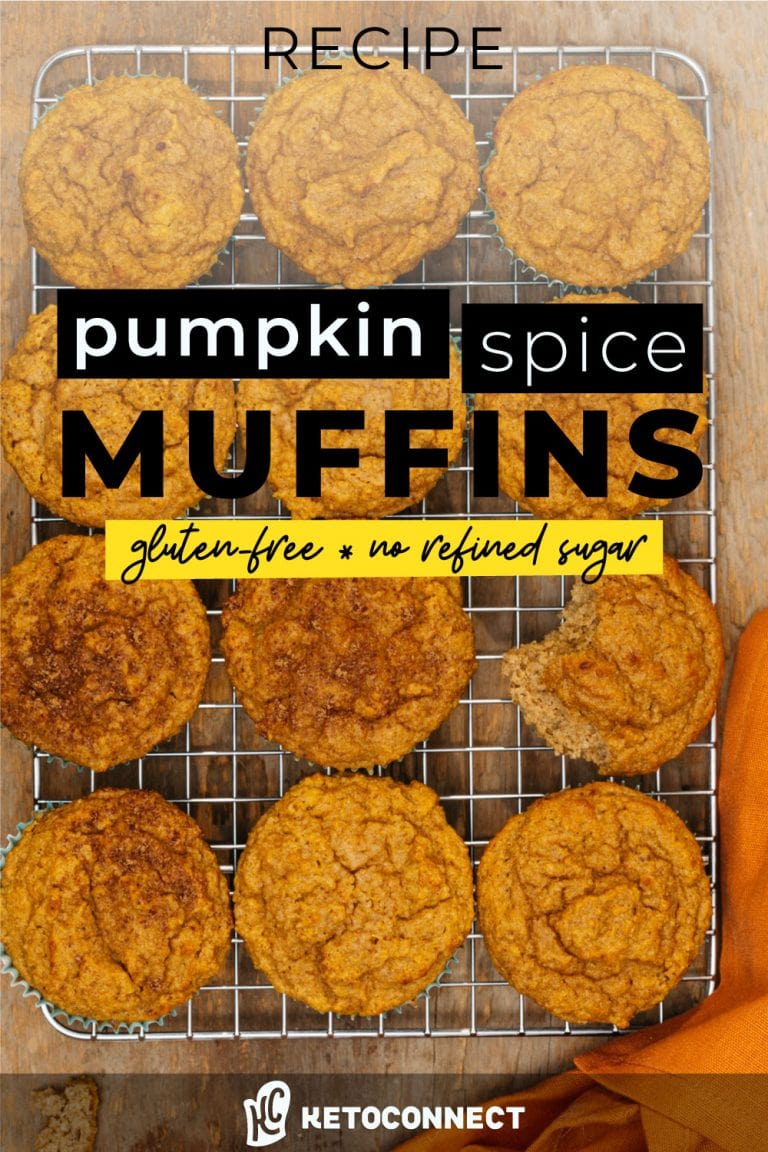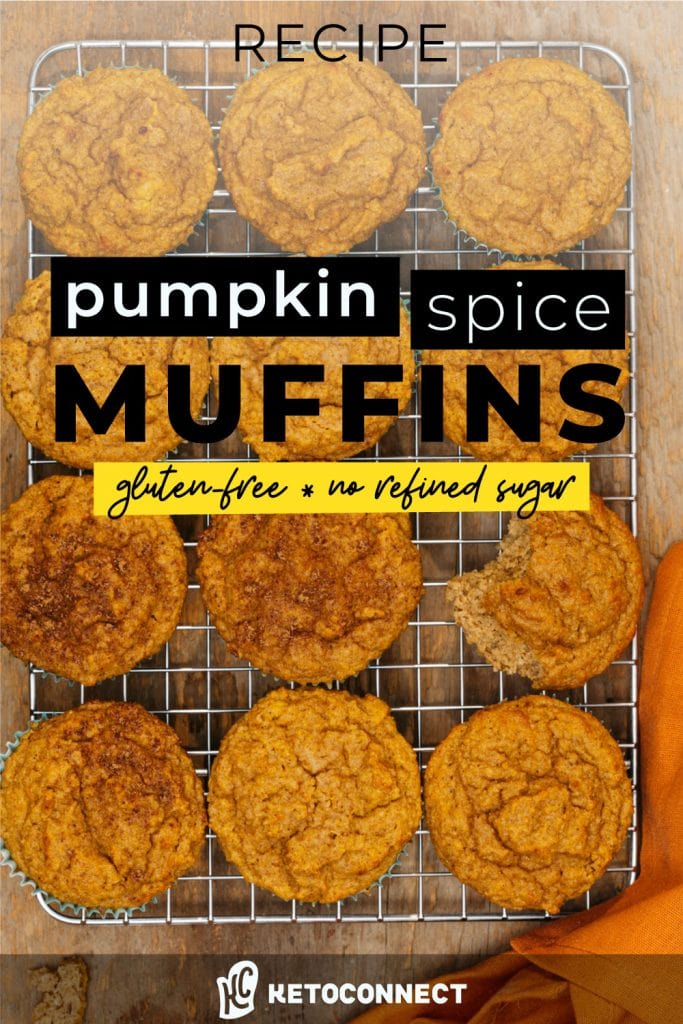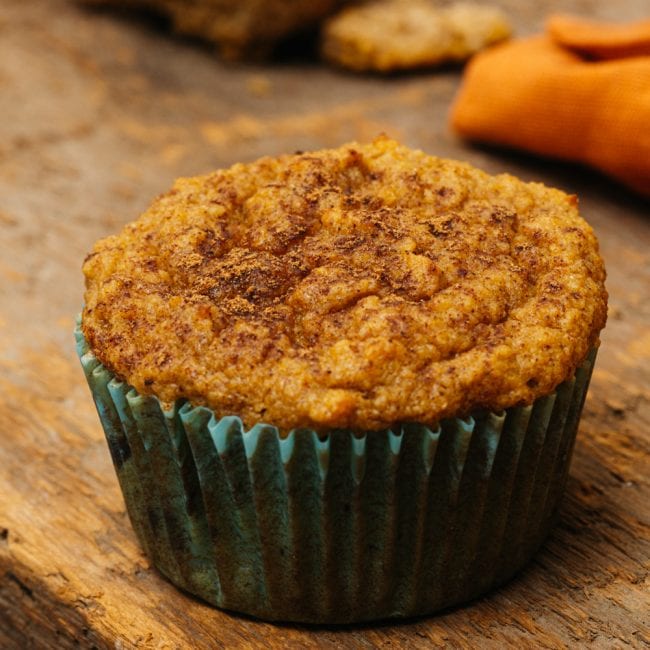 Easy Keto Pumpkin Muffins Recipe, Gluten Free
This festive fall recipe is perfect for the holidays. Make keto pumpkin muffins with easy by following this recipe.
Total Time 35 minutes
Servings 18 Muffins
Calories per serving 146kcal
Prep Time: 10 minutes
Cook Time: 25 minutes
Instructions:
In a large bowl combine the butter, sweetener, pumpkin puree, and vanilla. Once completely combined add in the eggs and mix again.

Pour in the almond milk and mix until there are no clumps and the mixture is smooth.

Add the almond flour, coconut flour, pumpkin pie spice, and baking powder. Mix well.

Pour the batter into silicone muffin tray, or a lined muffin tin. Using a cookie scoop makes this easier. Bake at 375 for 25 minutes.

Remove from the oven and allow to fully cool before eating.

Store in the fridge for up to a week.
Notes
Each muffin is 3g net carbs. Be sure to test the muffins with a toothpick when they come out of the oven. The batter will mix together better if all ingredients are at room temperature.
Nutrition Facts
Easy Keto Pumpkin Muffins Recipe, Gluten Free
Amount Per Serving
Calories 146 Calories from Fat 108
% Daily Value*
Fat 12g18%
Saturated Fat 5g25%
Trans Fat 1g
Polyunsaturated Fat 1g
Monounsaturated Fat 2g
Cholesterol 96mg32%
Sodium 99mg4%
Potassium 132mg4%
Carbohydrates 5g2%
Fiber 2g8%
Sugar 1g1%
Protein 5g10%
Vitamin A 2395IU48%
Vitamin C 1mg1%
Calcium 86mg9%
Iron 1mg6%
* Percent Daily Values are based on a 2000 calorie diet.