46 percent of people cheat on keto, many of which don't even know they are cheating.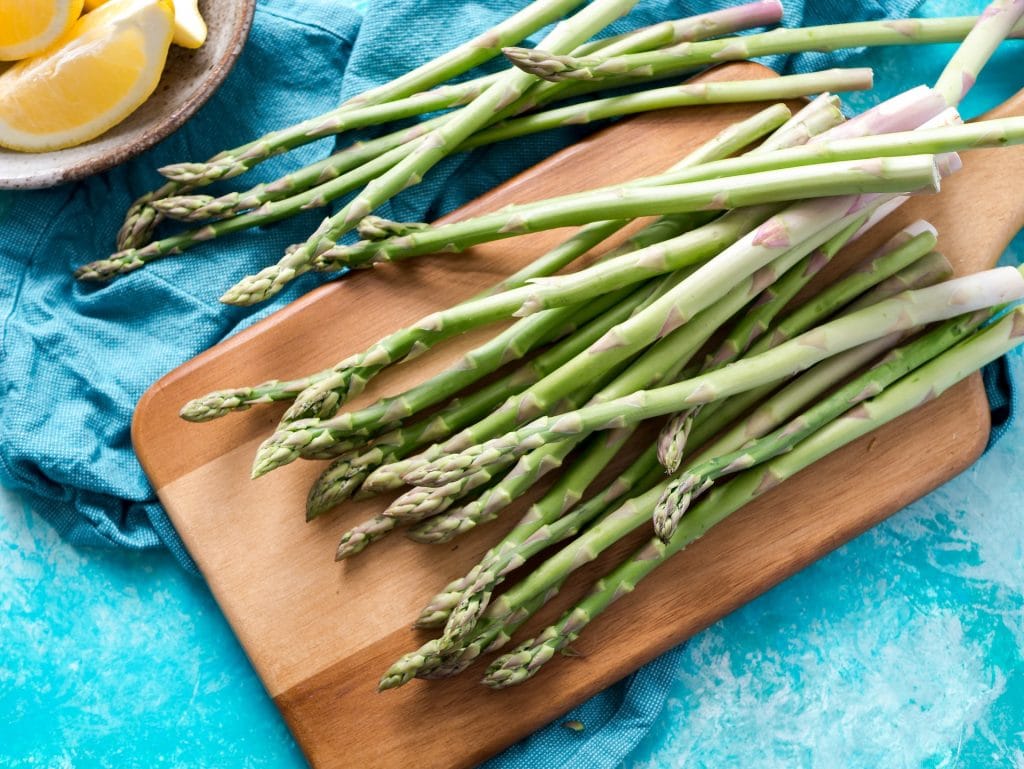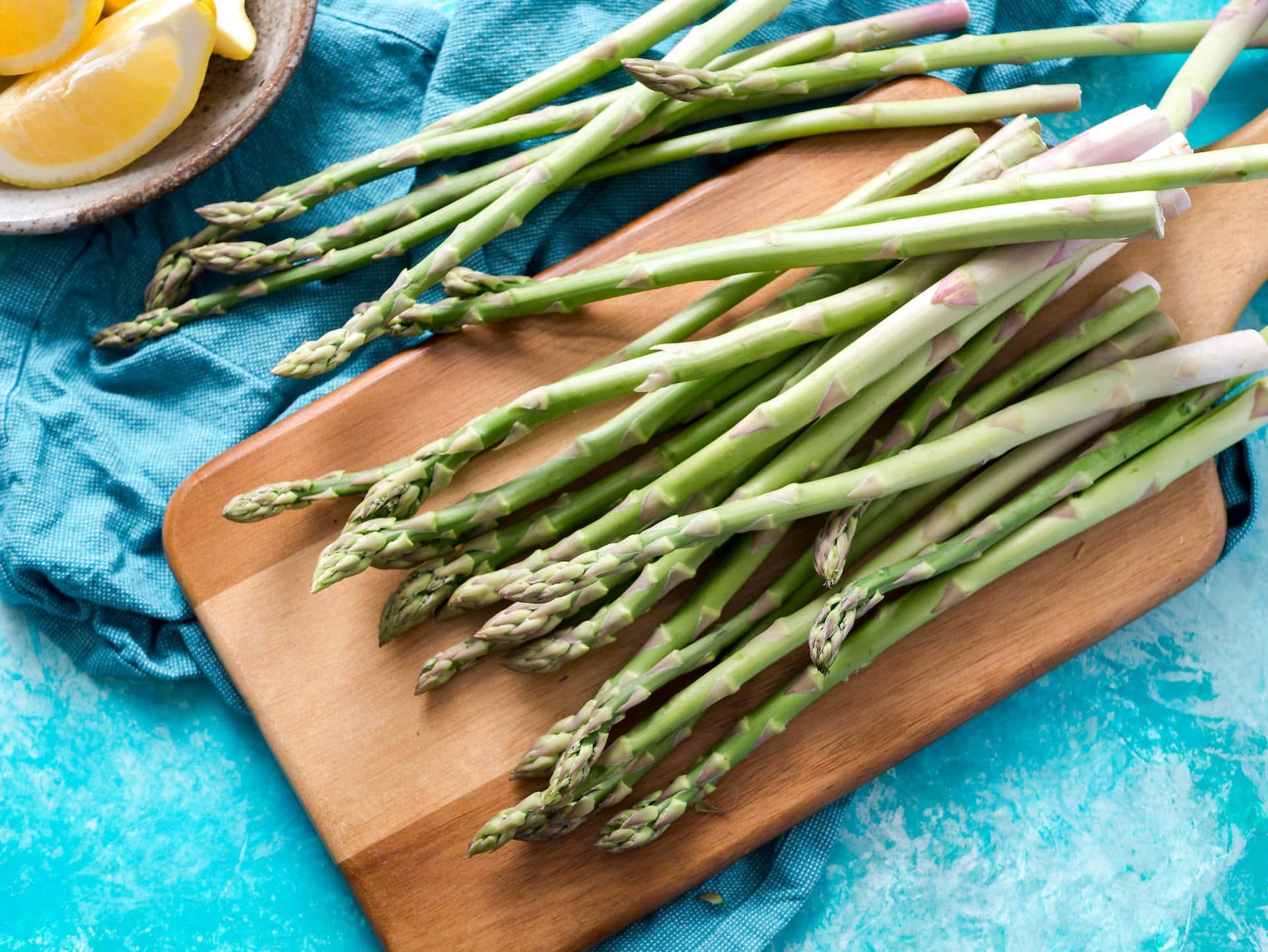 And who can blame them? I've been doing keto for over seven years and sometimes I'm not 100 percent sure if something is keto-friendly or not.
So if you're wondering, "How many carbs is in asparagus?" Don't worry, I've got you covered. Below, we'll look at everything you need to know about if you can eat asparagus on keto, while going through some delicious recipes.
Is asparagus keto?
With only 2.5 grams of carbs per half a cup serving size, asparagus is keto-friendly. You can eat as much as you want without interfering with ketosis.
Asparagus is a favorite of mine since it works well as a side dish to almost any main meal, including red meats, chicken, fish or bacon.
What Are The Health Benefits Of Eating Asparagus?
Thinking about introducing asparagus to spice up your keto diet? Not only is it tasty, but you can expect to experience benefits like:
It's prebiotic
It's nutrient dense
It reduces insulin resistance
It's Prebiotic
What stood out to me about asparagus is that it's prebiotic. This means it doesn't break down until it reaches the large intestine. The microbes down there live off this fiber, so asparagus builds your healthy gut microbiome.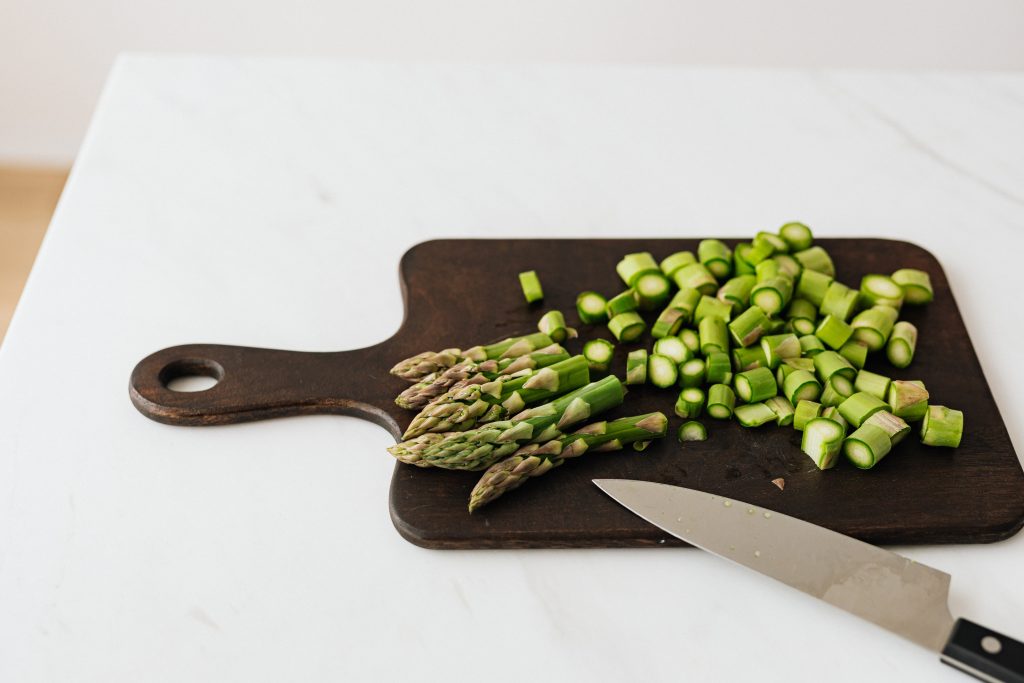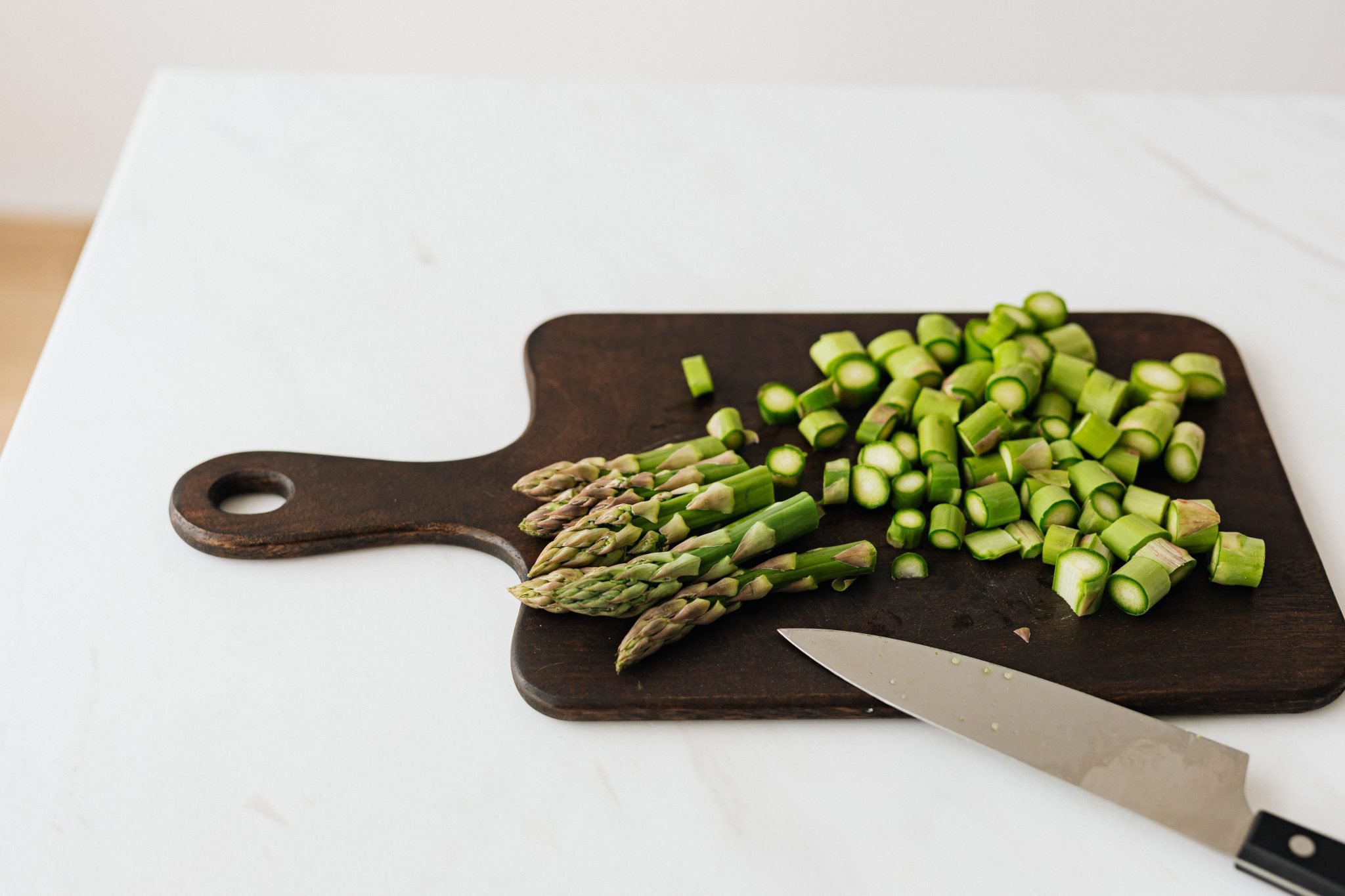 It's Nutrient Dense
When we think of nutrient-dense foods, we think about meats like chicken liver, ribeye steak and salmon. While these foods are nutrient-dense, asparagus is packed with hard-to-find nutrients like:
Vitamin K
Vitamin B
Folate
Phosphorus
The stand-out nutrient is vitamin K, which is essential for the human body due to its role in calcium absorption.
It Reduces Insulin Resistance
Asparagus is high in chromium which lowers insulin resistance. This means it makes insulin more sensitive so it can go through cells and regulate glucose. This is why asparagus is a must for diabetics and pre-diabetics.
Keto-Friendly Asparagus Substitutes
Have you been eating asparagus for a while and want to swap it out for something new? Consider these yummy low-carb vegetables:
Broccoli
Brussel sprouts
Green peppers
Broccoli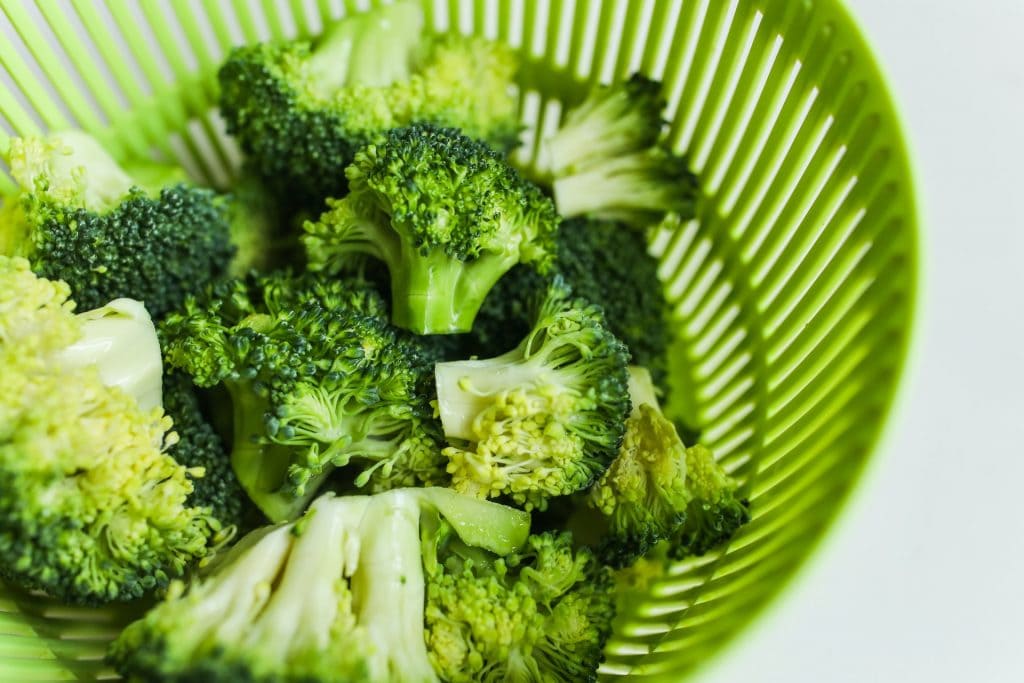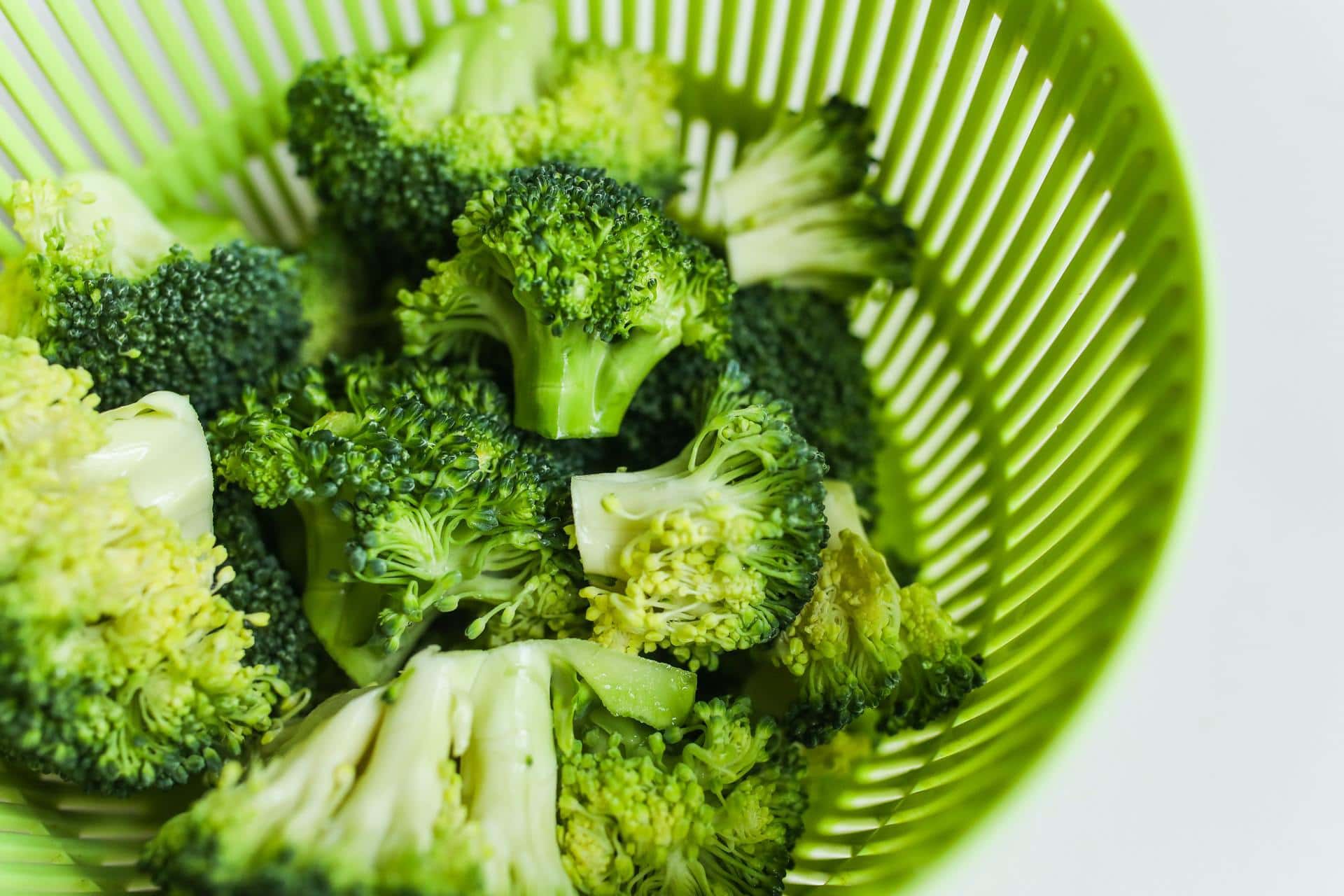 Broccoli is my favorite alternative because the florets have a similar texture and taste to asparagus. The nutritional information includes three grams of carbs and 31 calories.
Brussels Sprouts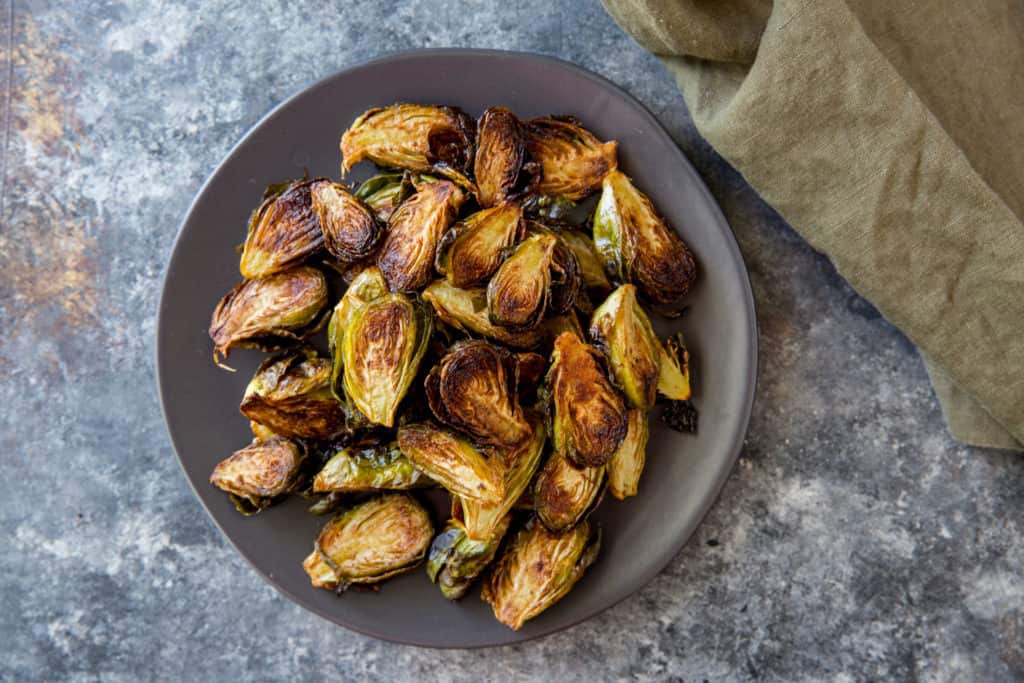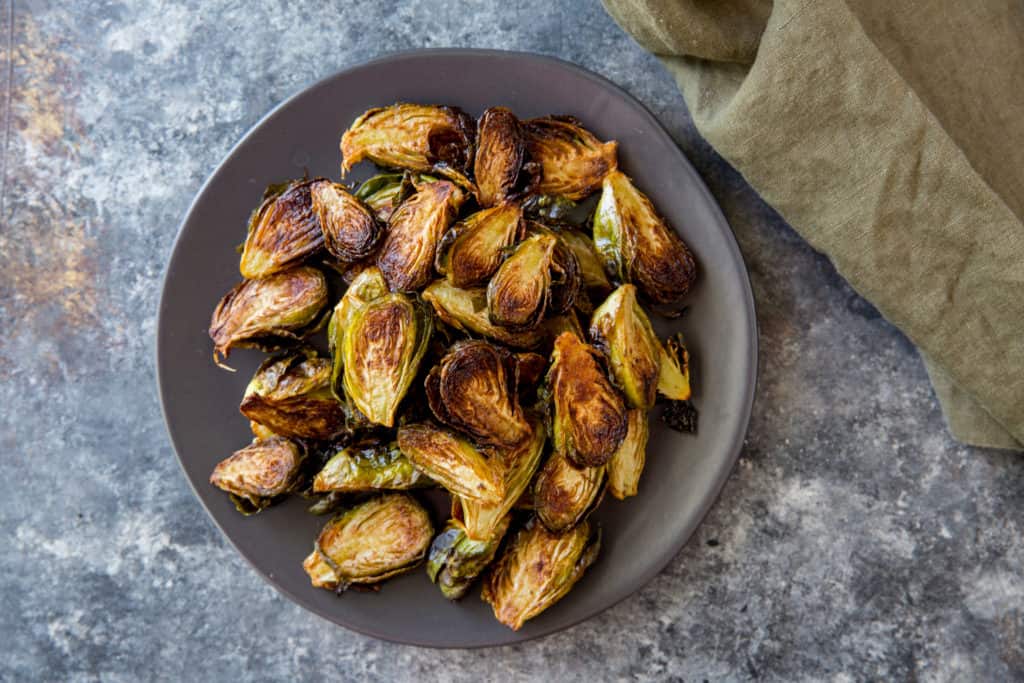 One of my favorite side dishes is roasted brussels sprouts and asparagus in butter with a touch of balsamic vinegar. If you never tried it before, you're missing out.
So if you're looking for a good asparagus alternative, you can't go wrong with brussels sprouts. Like asparagus, brussels sprouts contain ample fiber, which is perfect if you're transitioning to keto and struggling with constipation.
Green Peppers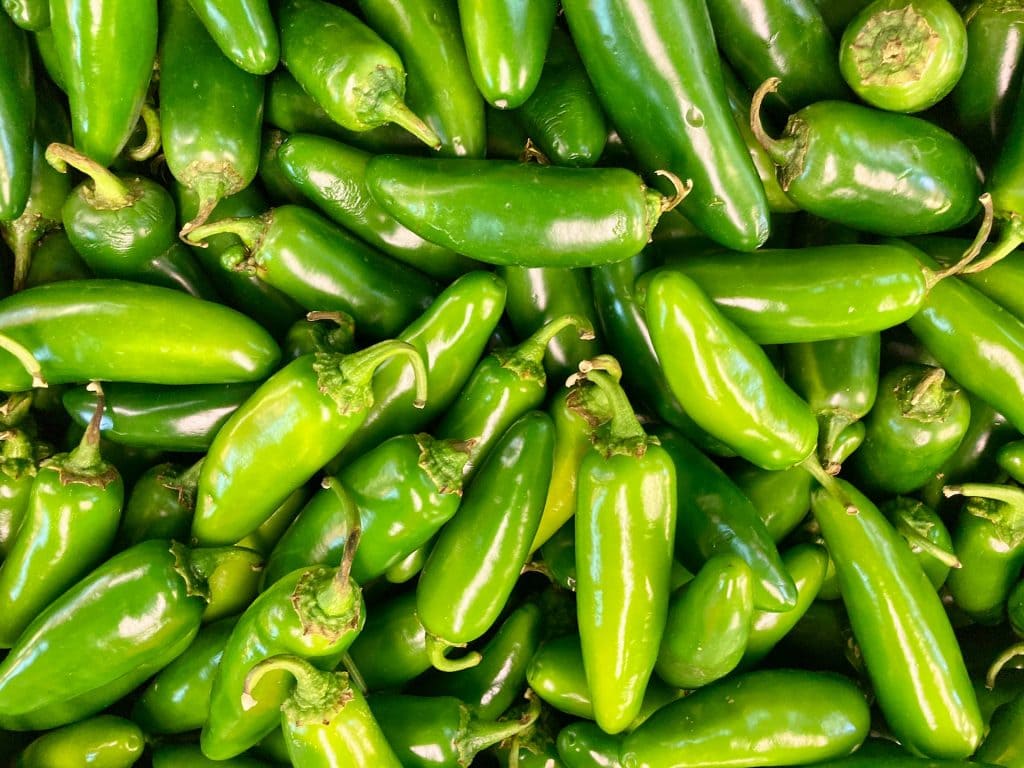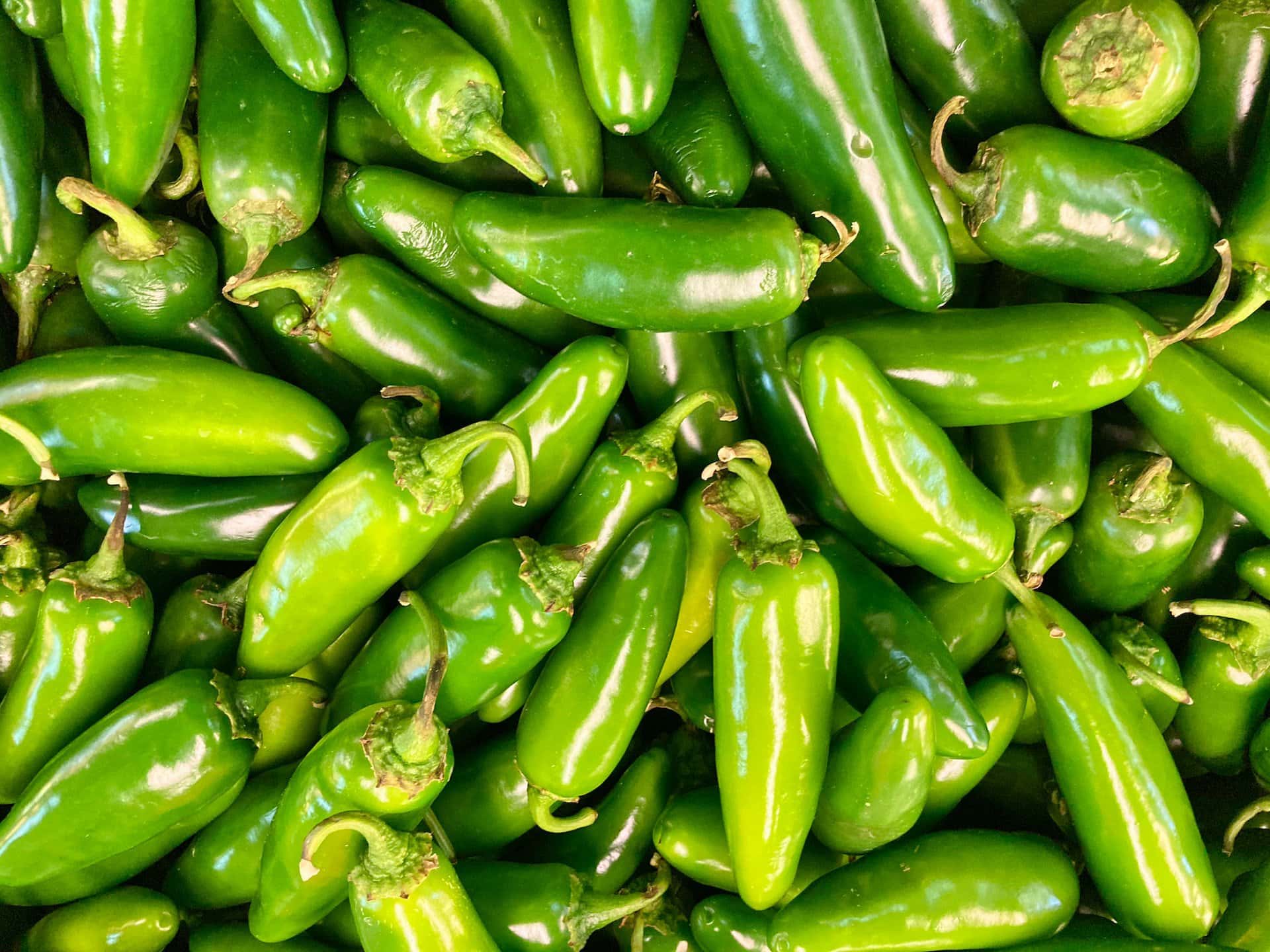 Like green beans, I'm a big fan of green peppers because they have a mild flavor, and when you cut them into long strips and steam them, they have a similar texture to asparagus.
However, red peppers and peas aren't a good alternative for asparagus on keto due to the high carb count and it's too hot.
3 Keto Asparagus Recipes
Want to introduce asparagus into your keto diet but don't know where to start? Try these three yummy keto recipes. I'll start with a basic asparagus recipe that'll take little to no effort and move on to more advanced meals:
Roasted asparagus
Bacon-wrapped asparagus
Chicken and asparagus
Roasted Asparagus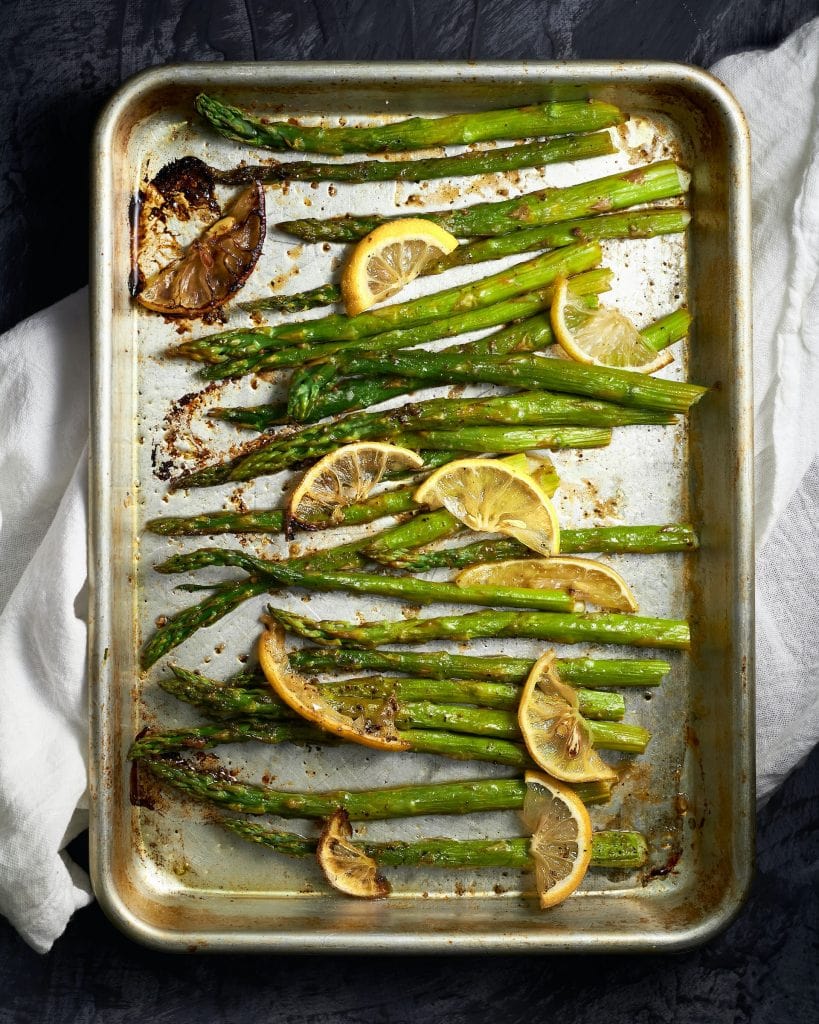 Roasted asparagus should be a staple in every keto dieter's keto meal plan. It only has 27 calories, five grams of total carbs and three grams of dietary fiber, giving it a two-gram net carb count. It's also ridiculously easy to make and only requires four ingredients:
Fresh asparagus
Olive oil
Salt and pepper
Grated Parmesan cheese
To prepare this keto meal, toss your asparagus in an oven-safe tray, sprinkle some olive oil, salt and pepper and Parmesan cheese on top, and pop it in the oven until it's golden brown.
Bacon-Wrapped Asparagus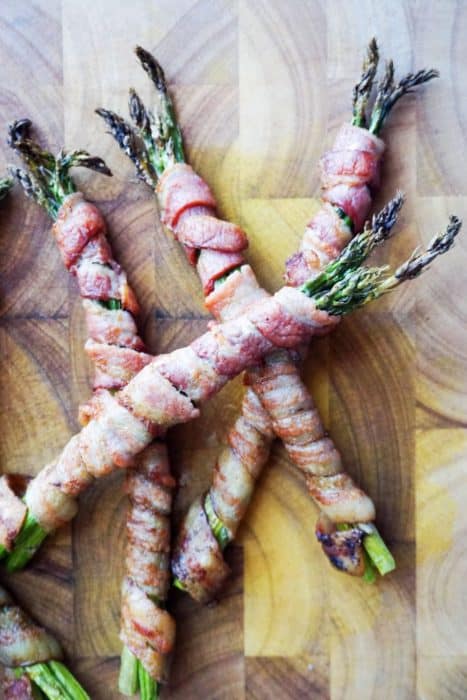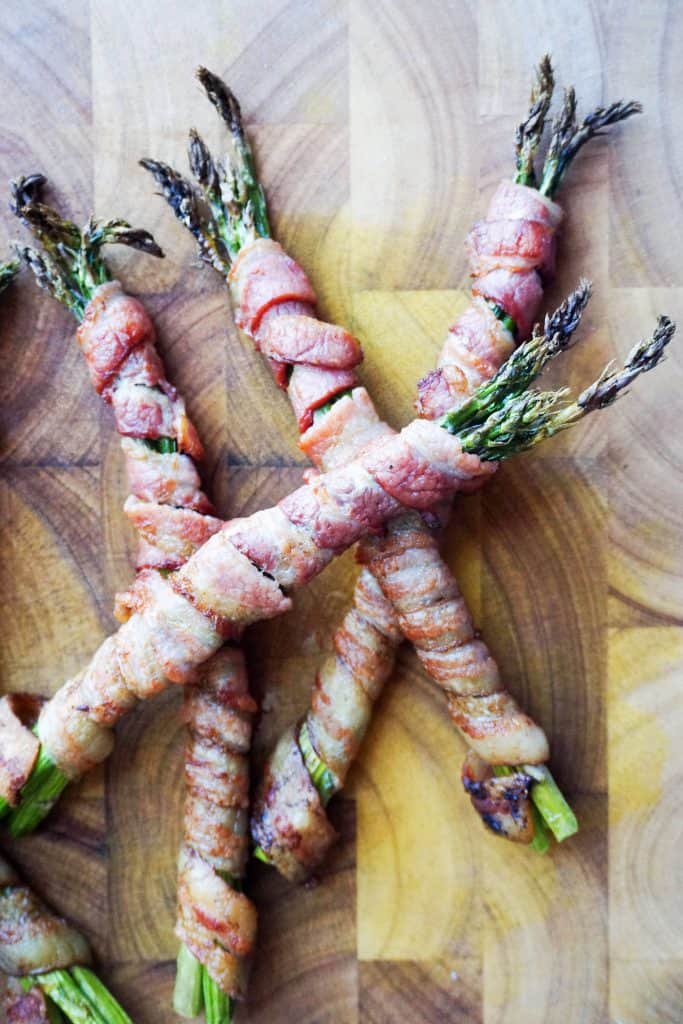 Go To The Recipe
Bacon often gets a bad rap in the media. However, bacon is a must for all keto dieters since it's packed with healthy fats.
So if you don't feel like bland asparagus, consider wrapping some bacon around it.
It uses the same ingredients as the first recipe; asparagus, olive oil, salt and pepper and grated Parmesan cheese. The only difference is that once you take your asparagus out of the oven, instead of serving it, fry some bacon in coconut oil and wrap it around your asparagus.
Chicken And Asparagus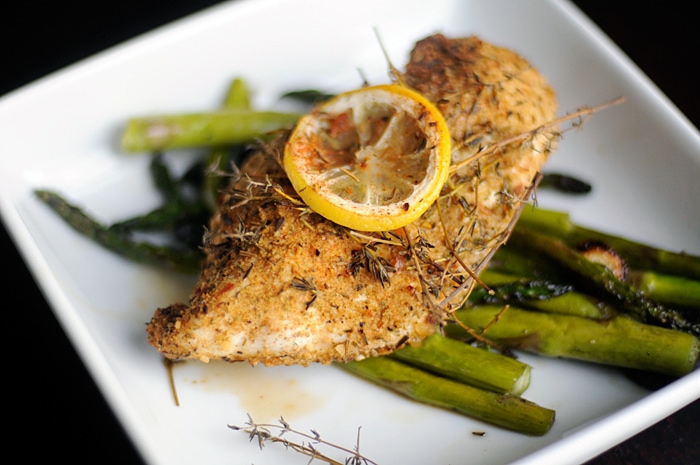 If you're cooking for your entire family or you're having friends over, I'd highly recommend this one pan chicken and asparagus recipe. It's also like a stir fry and you can get creative and add more ingredients if you want. For this recipe, you'll need:
Three boneless chicken breasts
Two bunch of asparagus
A half a cup of butter
One teaspoon of olive oil
Two teaspoons of minced garlic
A teaspoon of Italian seasoning
A tablespoon of hot sauce
A half a cup of chicken broth
One tablespoon of minced parsley
Salt, pepper and onion powder for seasoning
First, slice your chicken into bite-sized chunks and season generously with salt, pepper and onion powder.
Next, wash your asparagus and boil it for two to three minutes. Once it's soft, put it in ice water to stop the cooking immediately. This will help the asparagus cook faster and more evenly.
Pop your butter in your skillet and fry your chicken until it's golden brown. Add one teaspoon of minced garlic and after a few seconds, remove.
In the same pan, add your olive oil, Italian seasoning, broth, butter, hot sauce and parsley. Give it a quick stir and let it sit for a minute or two. The last step is putting your asparagus in this garlic butter sauce, transferring it to the plate with your chicken, and enjoy!
Final Thoughts On Is Asparagus Keto-Friendly
Asparagus spears only contain 2.5 grams of net carbs per serving, so you can enjoy it on a healthy keto diet. It offers powerful health benefits like a reduced chance of heart disease, a stronger immune system and an easier time losing weight..
If you don't know how to implement asparagus into your diet in a way that's delicious, try roasted asparagus, asparagus wrapped in bacon or chicken and asparagus.
And if you want to replace asparagus with a yummy alternative, opt for green vegetables like broccoli, brussels sprouts and green peppers.
If you are looking for more foods people have questions about on a ketogenic diet, check out our "is it keto" guides on blueberries, plantains, watermelon, edamame, carrots, beets, radishes, peanut butter, lentils, grapefruit, imitation crab and chickpeas.
Written By