Sticking to a keto diet is challenging if you're always on the go. You need to buy groceries, prepare a weekly meal plan, and cook multiple meals per day. This can get time-consuming.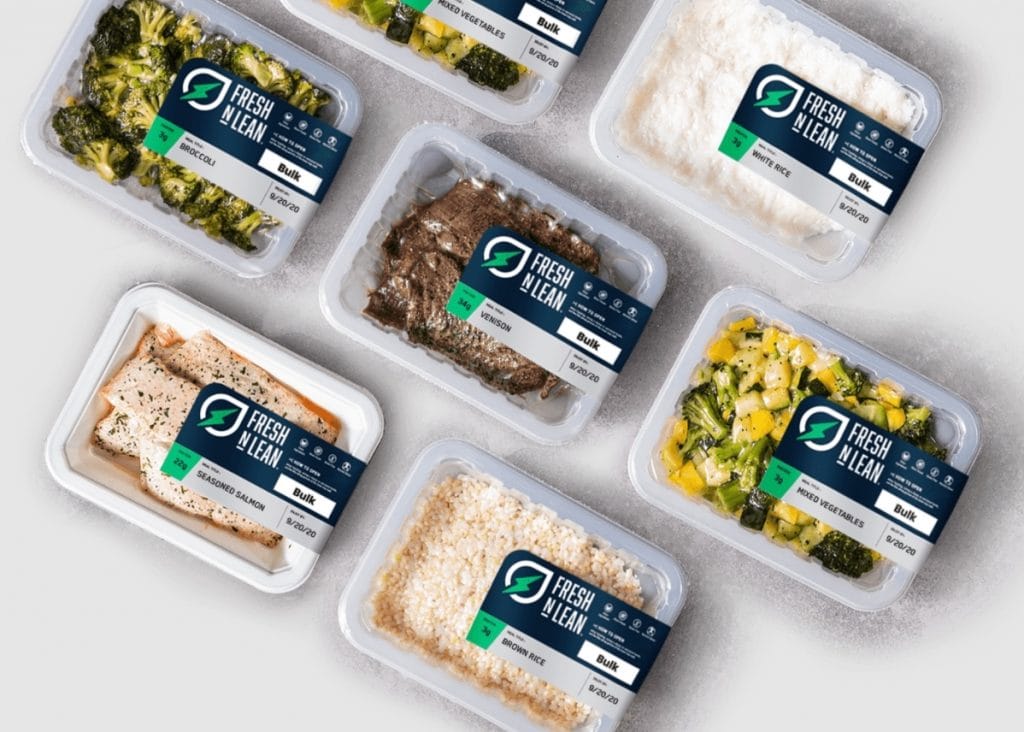 Unfortunately, many meal delivery services sell food filled with antibiotics and preservatives because it keeps meals fresh during the shipping process.
However, Fresh n' Lean prides itself on being one of the few delivery services that ship organic, non-GMO, gluten-free foods. With Fresh n' Lean, the only thing you'll need to follow a keto diet is a microwave.
After trying some of their dinners, I can safely say it's one of the best pre-packaged meals I've tasted. The food looks appetizing upon arrival, and they offer competitive prices with free shipping.
So in this Fresh n Lean review, I'll cover my experience with Fresh n' Lean, if I think it's worth the price and the pros and cons.
What is Fresh 'n Lean and Why Should I Care?
At only 18 years old, Laureen Asseo founded Fresh n' Lean out of her apartment in California in 2010. She aimed to create a meal delivery service that provides healthy foods for keto, vegan, and paleo dieters. The meals that Fresh n' Lean offers are:
Gluten-free
Unfrozen
Nutrient-dense
GMO-free
Organic
Grass-fed
After over 10 years in the business, it's safe to say that Asseo reached her goal. Fresh n' Lean is trusted by thousands of customers across the US.
Today, food is filled with toxic additives, preservatives and fillers like vegetable oil and high-fructose corn syrup. This is the main reason why obesity, diabetes and heart disease rates are going through the roof.
Fortunately, Fresh n' Lean is aware of this global health disaster and is spearheading a campaign to make keto and paleo-friendly foods more accessible.
These meals are suitable throughout the day. You can eat dishes like sausage and eggs for breakfast, almond nuts for snack time and grass-fed beef for lunch and dinner.
I'm a big fan of its high-fat almond nuts. You can snack while waiting for your children at school or during work hours. These bad boys contain essential nutrients like iron, magnesium, calcium, sodium and potassium, making it perfect for those suffering from keto flu symptoms.
Best Budget Pick!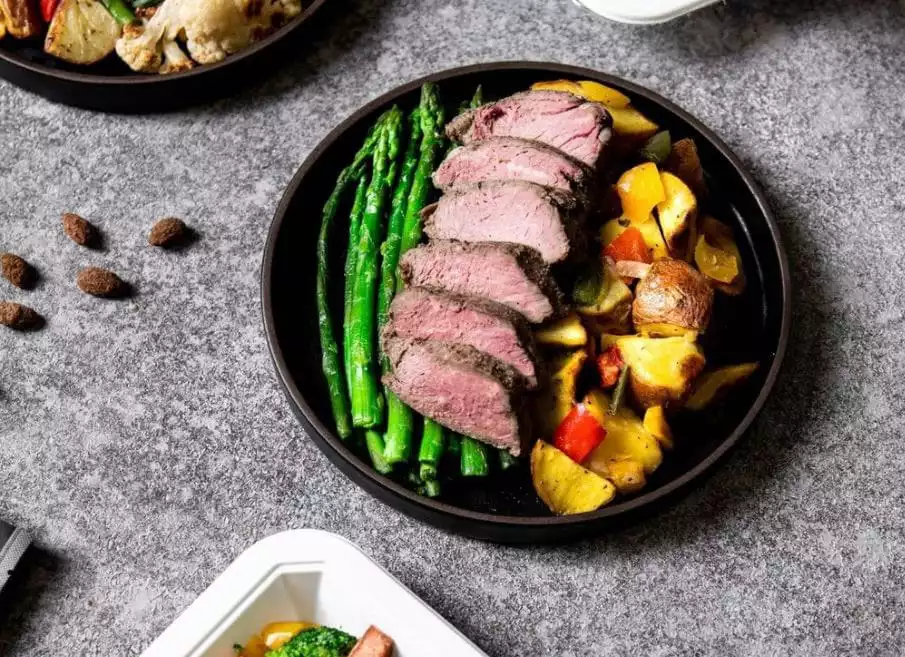 Fresh n' Lean Meals
4.5
Fresh n' Lean has a wide selection of keto friendly meals that they deliver right to your door. You can customize a keto meal plan to suit your needs, which makes sticking to a keto diet much easier.
Pros:
Reasonably priced
Great tasting meals
Lots of keto options
Cons:
Meals are on the simple side
Buy Now
We earn a commission if you make a purchase, at no additional cost to you.
How Does Fresh n' Lean Work?
Fresh n' Lean pre-packages all its meals. So unlike other delivery services where you must bake or fry your food, you only need to pop it in the microwave.
You can choose between five meal plans when signing up:
Performance protein plus
Performance paleo
Low-carb vegan
Standard vegan
Clean keto
If you're on a ketogenic diet, consider the clean keto option. The meals they send on this plan contain less than 30 grams of carbs per day. You also receive high-fat foods like eggs, ground beef, fatty cuts of steak and nuts that ensure you're eating enough fat.
But Fresh n' Lean doesn't only accommodate keto dieters. There are options for athletes, paleo dieters and vegans that contains high-carb foods like sweet potato and brown rice.
After you've chosen a meal plan, select how many days you want to receive these meals and which meals you'd like. For example, maybe you just want to receive dinner five days a week. Or perhaps you're busy during the afternoon and want lunch seven days a week.
The price of your meals stays the same even if you choose five or seven days per week. However, the cost differs depending on how many meals you'd like per day. If you want dinners only, the price is around $15. But if you choose breakfast, lunch and dinner, you pay $10 per meal.
Once you've placed your order, the meal service will deliver your food by Friday.
How Much Does Fresh n' Lean Cost?
Tasty vegan meals cost $8 on average, while dishes with meat set you back $12. However, the price can vary based on how many meals you want a day. For example, if you want a meaty meal once a day, you'll pay closer to $15.
But generally, the standard vegan meal plan is cheapest, followed by low-carb vegan, keto, paleo and protein plus.
What are Fresh 'n Lean's Meals Like?
After ordering a few keto meals, I can safely say that Fresh n' Lean offers a wide variety of low-carb options.
If you want to order breakfast because your mornings are hectic, you can choose between dishes like scrambled eggs with chicken and zucchini or the mushroom frittata with ground beef. These meals contain around three to five grams of carbs and 40 grams of fat.
But if you want something smaller, consider a gluten-free breakfast muffin.
You could go with a Teriyaki bowl, coconut turmeric salmon or cod and pesto for lunch and dinner. These dishes contain less than 10 grams of carbs and over 40 grams of fat.
Most meals fall around the 400 to 500 calorie mark. So with three meals, you're only eating 1200 to 1500 calories per day. If you're doing intermittent fasting, it might be even less, between 800 and 1000 calories. This makes Fresh n' Lean a good option for weight loss.
When you unbox your meals, you'll find a label at the back that gives you all the essential information. This include:
Calories
Total fat
Sodium
Protein
List of micronutrients
You know exactly how much fat, protein, carbs and micronutrients you're eating. If you find your meals are falling short of your fat goals, simply order meals higher in fat. You can also add some coconut to your coffee or tea for some extra saturated fat.
For me, this is the most significant benefit. To get an accurate macronutrient estimate, you don't have to Google how much fat or protein is in particular food and weigh it. Your macros are on your Fresh n' Lean dashboard and package labels.
Now that we've covered how the meals are, let's look at a few of my favorite dishes.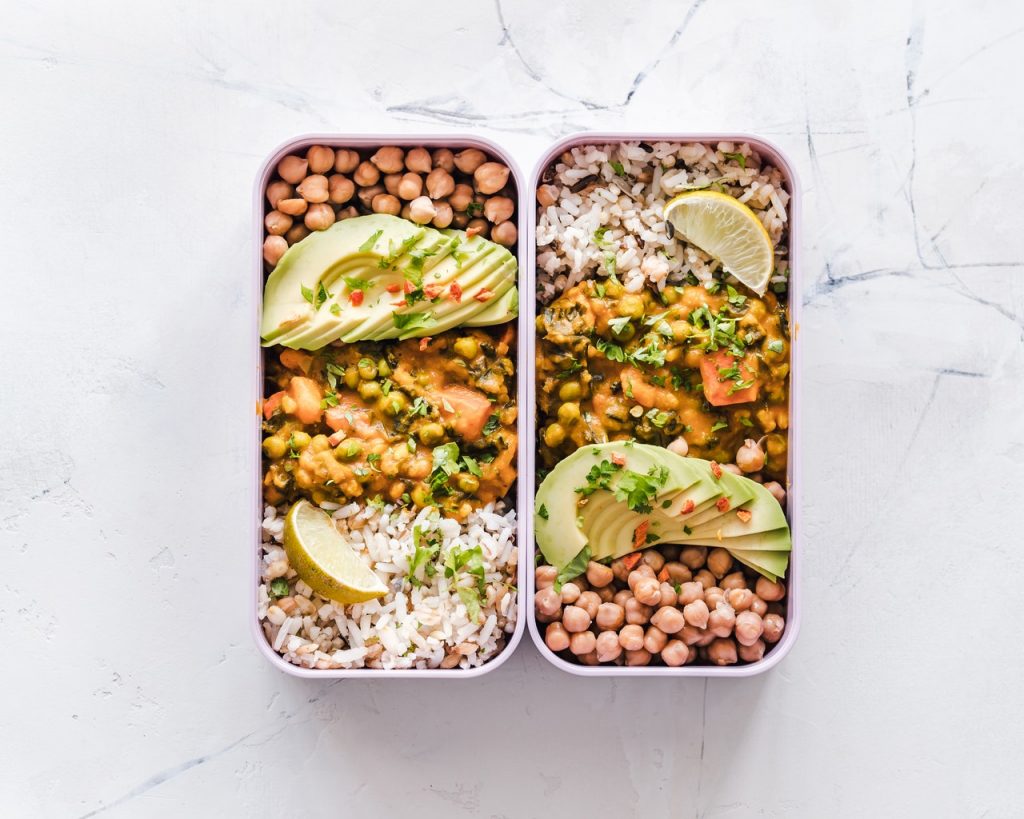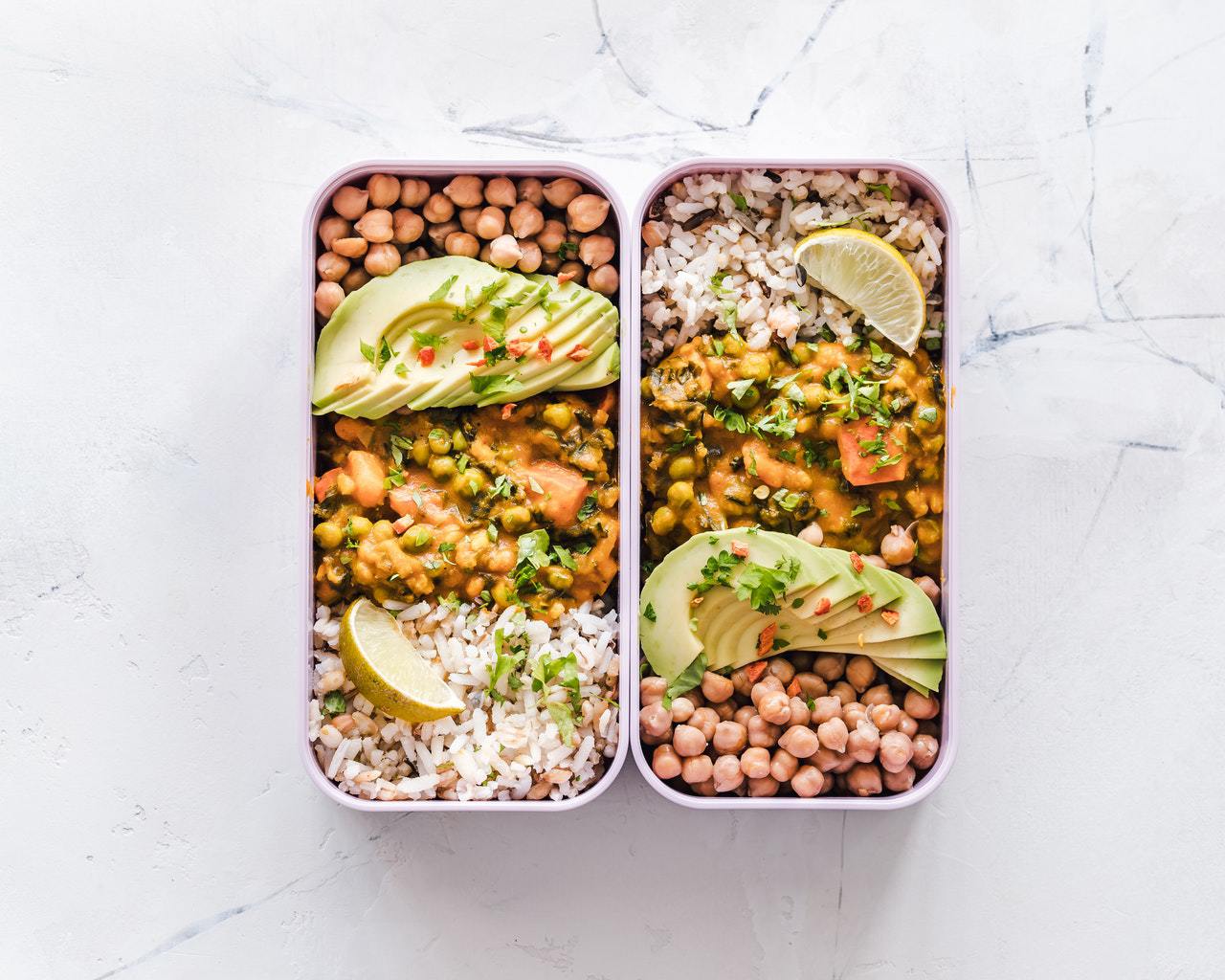 My Favorite Fresh n' Lean Meals
Choosing my favorite Fresh n' Lean meals is a real challenge. Almost all its keto meals are delicious while containing ample amounts of nutrients. However, I managed to pick my five tastiest meals on keto.
Fajita Bowl
This low-carb Fajita bowl contains chicken breasts, bell peppers, onion, tomatoes and delicious keto-friendly seasoning and spices. This gives it a unique taste and is a convenient dish for lunch.
Teriyaki Chicken
Fresh n' Lean's Teriyaki chicken is keto-friendly yet delicious. I noticed that when I microwave this Teriyaki chicken, it stays juicy and soft. You won't get that typical rubber texture you get with microwaved chicken from other meal delivery services.
BBQ Chicken Wings
This BBQ chicken wings is high in protein and is the perfect snack when you're waiting for lunch or dinner time. The sauce is entirely keto-friendly and doesn't contain sugar or weird oils.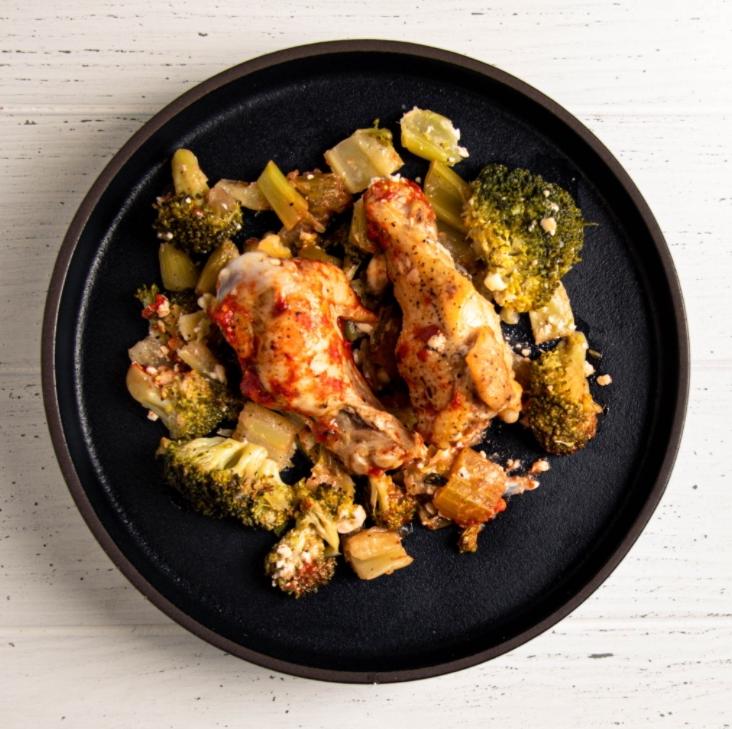 Mushroom Bell Pepper Frittata with Ground Beef
This organic meal is the perfect solution for busy mornings. It isn't as basic as a classic bacon and eggs breakfast. You'll have some mushrooms and ground beef with your egg, and it's a practical option to eat at work or in traffic.
Sweet and Spicy Zucchini Bell Pepper with Scrambled Eggs
Fresh n' Lean's menu offers another good option for those with busy mornings. You can simply pop it into the microwave and have a tasty ready-made meal. The zucchini and bell pepper also gives a unique taste to the eggs.
A Few Drawbacks
Although you'll get healthy meals delivered to your door, there are some drawbacks to Fresh n' Lean.
Cooking At Home Is Always A Better Option
Cooking at home is always a better option than any type of meal delivery.
Firstly, cooking healthy meals is a skill that you need to develop, and it pays dividends in the long term. If you know how to cook delicious, nutritious meals, it doesn't matter if you go away on a business trip or holiday; you'll be able to whip up keto-friendly dishes and snacks.
However, if you rely too much on meal delivery services, you won't get good at cooking. And because Fresh n' Lean only delivers inside the US, you won't be accustomed to weekly meal prep if you travel overseas.
Also, when relying on meal delivery services, you don't need to shop for groceries that much. This might sound good, however, reading labels and knowing which foods are keto can be confusing. And if you rely on meal delivery plans, you won't develop this skill.
I suggest balancing the two. Maybe you only order breakfast, so you don't need to make food in the mornings. Or perhaps you order dinners because you're exhausted after work.
Meal delivery services are a tool that makes your life more convenient, but you shouldn't rely on it.
The Ready to Eat Meals are Expensive
The biggest con of buying meals from any meal delivery company, especially Fresh n' Lean, is price. Fresh n' Lean is on the more pricey side, making it an impractical option for some.
Let's say you're buying three prepared meals a day for seven days a week; you'll need to pay around $200 per week and over $800 per month.
That's why I suggest you look at your schedule to see where you're busy and buy meals for that time of the day.
For example, I'm exhausted at night, but my mornings are peaceful. That's why I'll buy dinners only. Also, I rarely work on weekends, so there's no need to order pre-packaged meals for Saturdays and Sundays. Doing this brings down your food bill drastically.
The Keto Vegan Meal Plan Isn't Low In Carbs
Fresh n' Lean also offers vegan meal delivery services, however, the low-carb option doesn't trigger ketosis. On keto, you want to limit your carb intake to around 30 to 50 grams per day. Anything more kicks you out of ketosis. Unfortunately, most keto vegan meals average around 25 to 30 grams of carbs.
So if you're eating three meals a day, that's 75 to 90 grams of carbs. On their website, Fresh n' Lean even states that its keto-vegan meal plan contains 28% carbs, which isn't low enough for ketosis.
So if you're on a low-carb vegan diet, only choose the lowest carb meals while increasing your fat intake with healthy plant oils like coconut oil.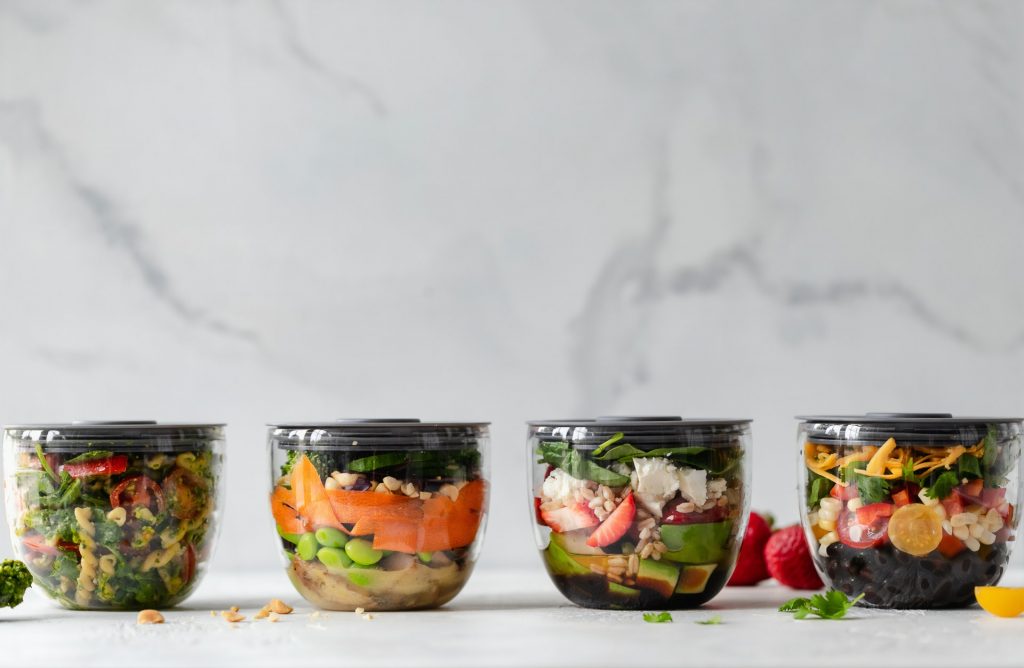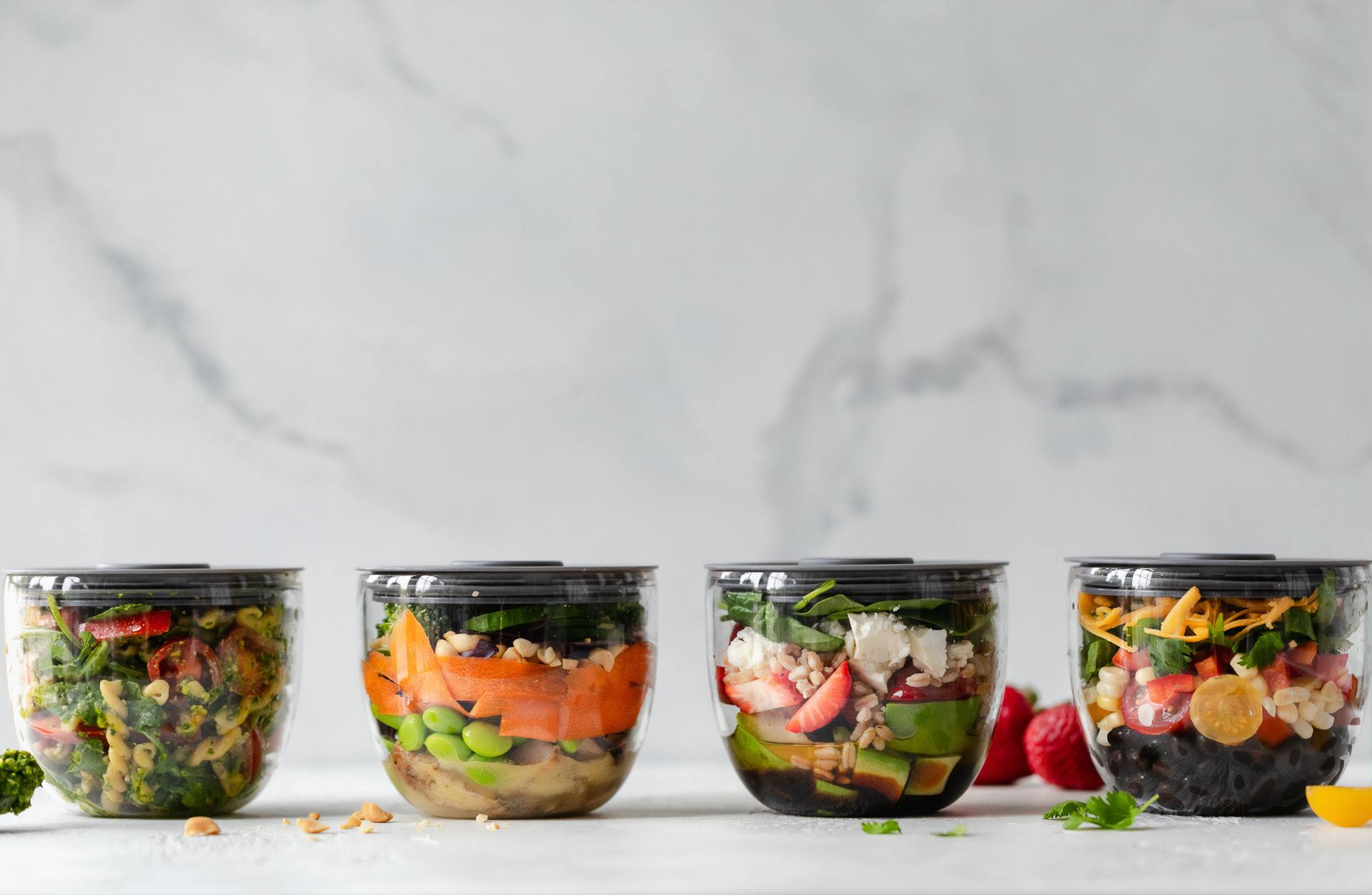 Pros of Fresh n' Lean
It's convenient
The food contains no additives and preservatives
Fresh n' Lean delivers your food quickly
Plans are suitable for different eating preferences
The Fresh n' Lean menu allows for unlimited customization
Cons of Fresh n' Lean
They only ship inside the US
Relying on it can be expensive
Opening the packaging is a hassle
My Testing Criteria
When reviewing the Fresh n' Lean delivery service, I looked at food quality, convenience and affordability to determine if it's a practical option for keto dieters.
Fresh n' Lean only delivers organic, non-GMO and gluten-free dishes. It's super convenient because you don't have to fry anything. Simply pop it in the microwave, and you're good to go.
However, it's on the expensive side. Meals average around $12 to $14, so it'll cost more than other meal delivery services. That's why you shouldn't solely rely on Fresh n' Lean. Instead, use it as a tool to make your life easier.
Best Budget Pick!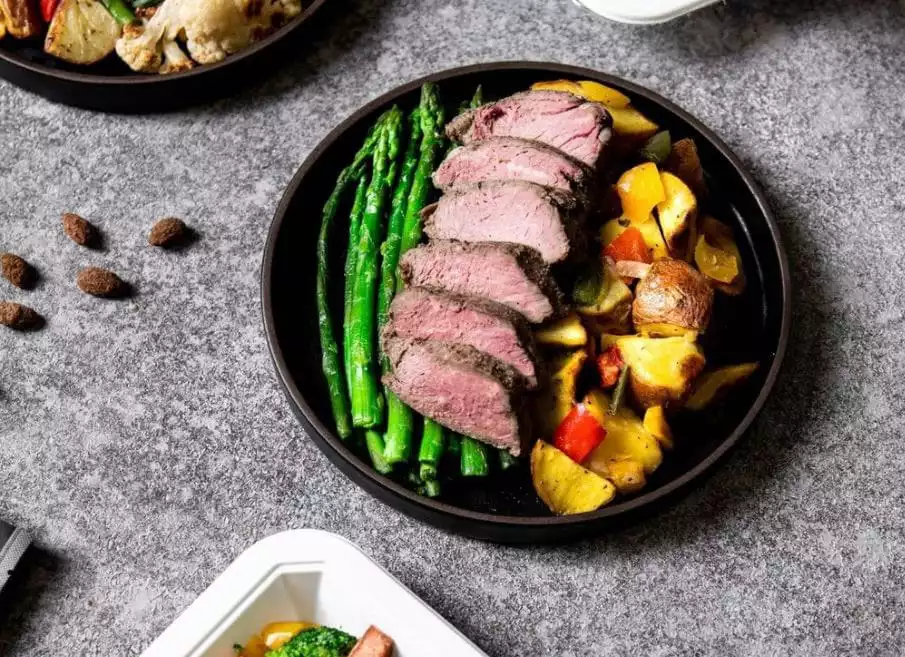 Fresh n' Lean Meals
4.5
Fresh n' Lean has a wide selection of keto friendly meals that they deliver right to your door. You can customize a keto meal plan to suit your needs, which makes sticking to a keto diet much easier.
Pros:
Reasonably priced
Great tasting meals
Lots of keto options
Cons:
Meals are on the simple side
Buy Now
We earn a commission if you make a purchase, at no additional cost to you.
Why Trust Us?
I've ordered from a few meal delivery companies over my three-year keto journey, but Fresh n' Lean caught my eye because it sells some of the cleanest and most nutrient-dense foods.
It's super helpful because I could order tasty dinners to eat after work, and I didn't have to fry or cook anything.
And although I find it quite costly, you can benefit from Fresh n' Lean meals due to their convenience and low-carb content.
Final Thoughts On Fresh n' Lean Meal Delivery Service
Taking time out of your busy schedule to shop, meal prep, and cook is challenging, especially in the fast-paced world we live in today.
Fortunately, with Fresh n' Lean, you can order some of your favorite keto-friendly meals and have it delivered to your front door within days. This way, you don't have to prepare and cook as many meals.
The food and snacks you receive are organic, nutrient-dense and approved by doctors and dietitians. It's free from vegetable oils, sugar and additives, so you can snack guilt-free.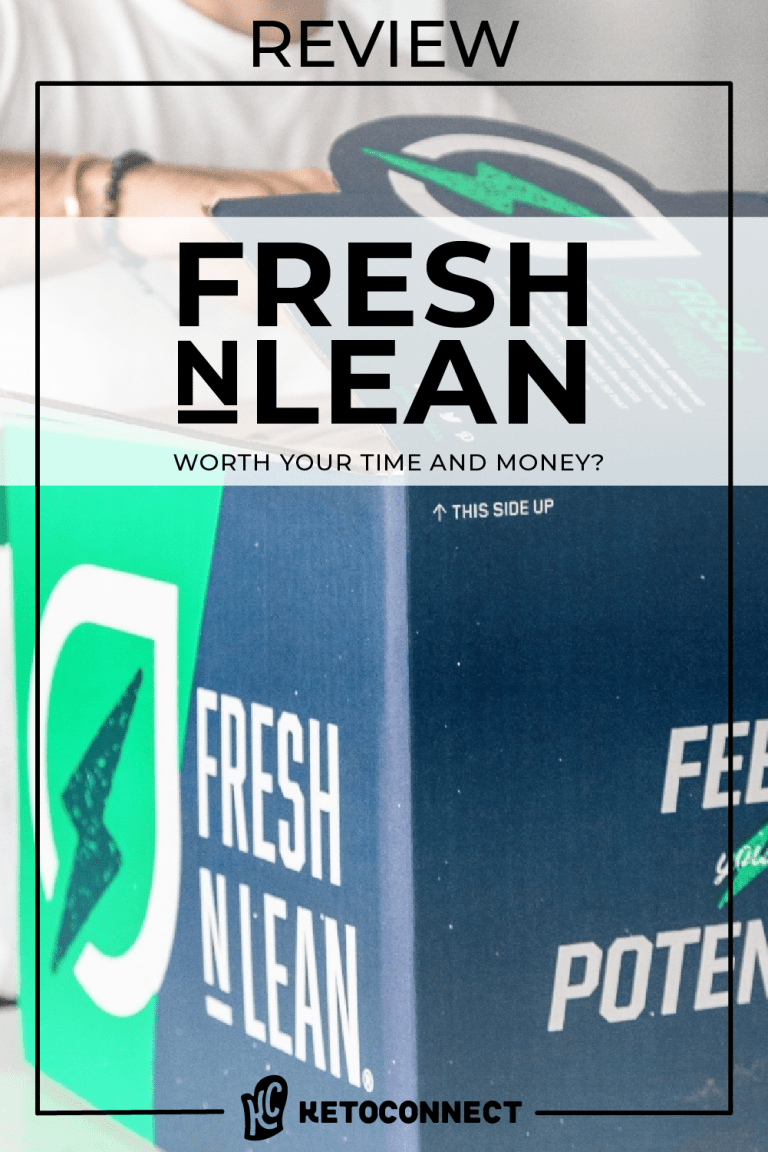 Written By