If you didn't eat chicken nuggets growing up, you definitely missed out, but you get a redo today and can finally indulge in all the Keto Chicken Nuggets you want! They pan fried until crisp, packed with flavor and great for meal prep! Check out the video below.
Homemade Chicken Nuggets Trump All!
Chicken nuggets are delicious. There is no doubt about it. However, the widely available fast food nuggets, while delicious, aren't keto or guaranteed to be good whole ingredients. There is one exception that fits into keto, and they are the grilled nuggets from Chik Fil A, but even those have questionable ingredients from soybean oil and modified corn starch to cane molasses. That all being said, why not just make them at home! You can guarantee the quality of the ingredients and even change up the spices for twist on this keto chicken nuggets recipe. Make them in bulk and freeze them for work, school, snack time and dinner time all month long!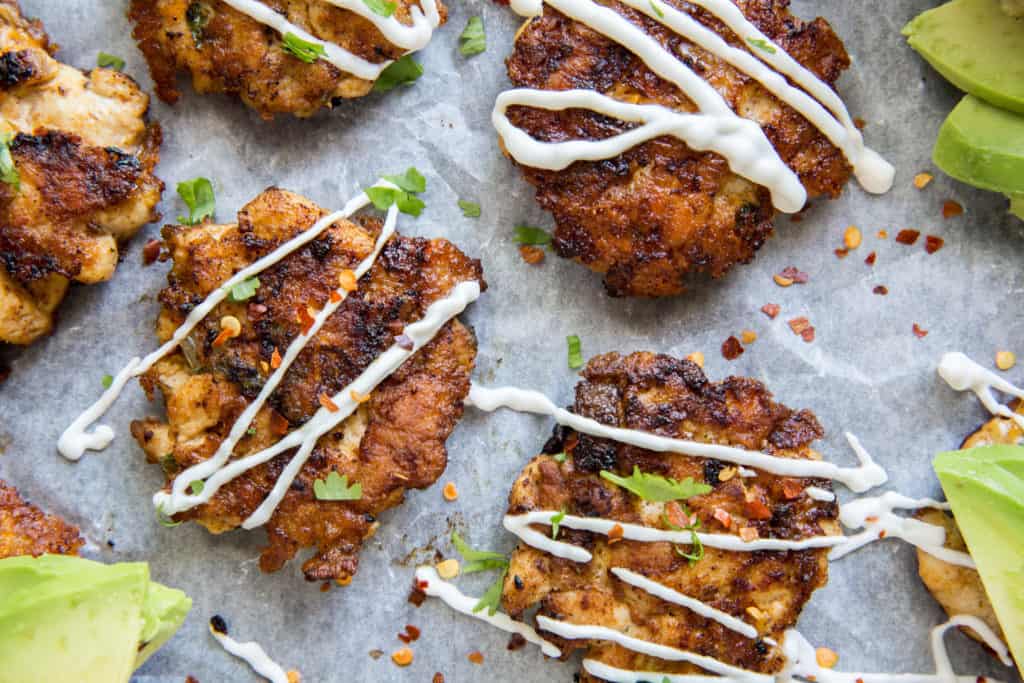 Chicken Recipes For Kids
This is the perfect recipes to get your kids in the kitchen begging you for more. Boring chicken thighs have taken a back seat to these and will satisfy your entire family. Another great chicken recipe that your kids will love is our Chicken Crust Pizza – you can make a pizza party out of the night with some delicious toppings. And, you can't ever go wrong with keto chicken tenders or low carb buffalo chicken burgers.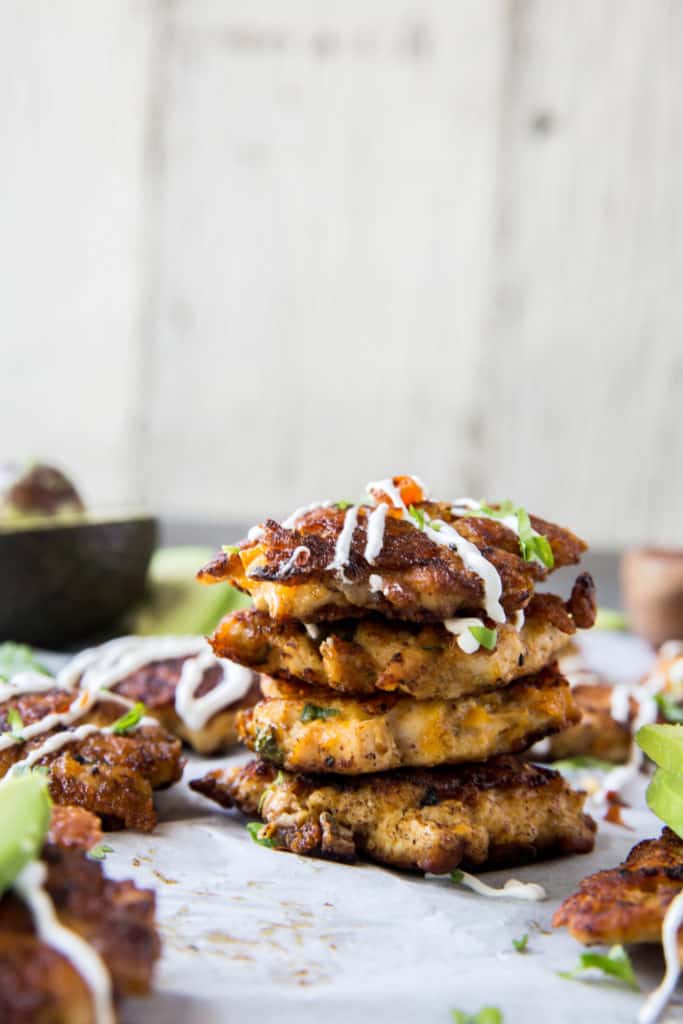 Keto Chicken Nuggets
This keto chicken nugget is going to be a huge hit in your house, whether you are just making them for yourself and meal prepping for the week, you are feeding the picky kids or entertaining friends! You can serve with 8 different sauces like you find at McDonalds and let the dipping fun begin. If you make these keto chicken nuggets be sure to share any changes you made whether it be baking them or changing up the flavor profile!

Recipe can be quickly added to MyFitnessPal – Search "KetoConnect – Keto Chicken Nuggets"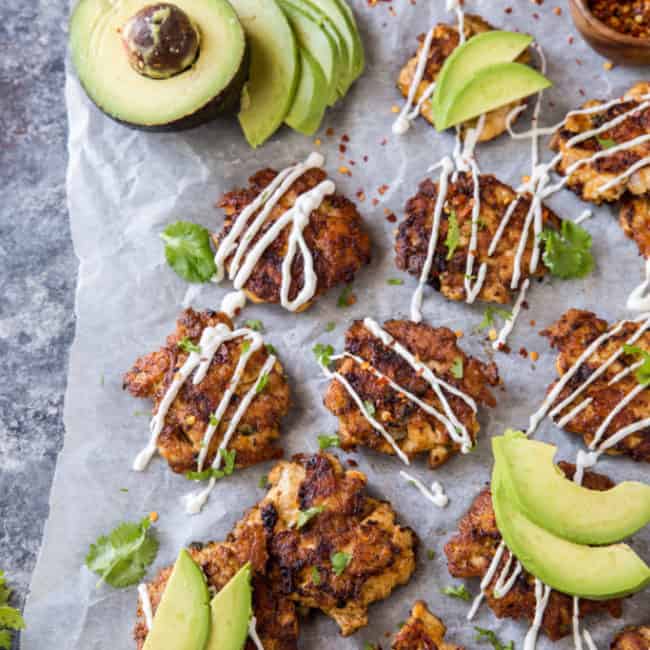 Keto Chicken Nuggets
Healthy chicken nuggets fried in coconut oil and flavored with red onion and cilantro.
Servings 15 nuggets
Calories per serving 191kcal
Prep Time: 15 minutes
Cook Time: 15 minutes
Instructions:
Add the chicken breast to a food processor and pulse 3 to 4 times.

Add in the onion, bell pepper and cilantro and pulse until fully combined.

Add the remaining ingredients and process until everything is fully incorporated, about 30 seconds.

Heat a medium cast iron skillet to medium high heat and add about 1/2 cup coconut oil.

Once the oil is heated through (about 330-350 degrees F) use a cookie scooper to scoop out some of the chicken nugget mixture and drop into the oil. Flatten out slightly with a spoon. Do not over crowd the skillet.

Once browned and crispy, about 2-3 minutes, flip and cook through on other side. Place completed nuggets on a paper towel lined plate. Repeat until all your nuggets are done.

Serve immediately with sour cream or guacamole!

Note: This recipe should yield about 15 nuggets.
Notes
Nutrition Serving Size: 1 Chicken Nugget Net Carbs: 1g (per nugget)
Nutrition Facts
Keto Chicken Nuggets
Amount Per Serving
Calories 191 Calories from Fat 117
% Daily Value*
Fat 13g20%
Carbohydrates 1g0%
Protein 17g34%
* Percent Daily Values are based on a 2000 calorie diet.