Have too many leftover avocados? Make these Avocado Fudge Cookies so they don't go to waste and you end up with a delicious, guilt free dessert to snack on! All it takes is some simple ingredients, twenty minutes and a chocolate craving to make this recipe come to life.
Our Favorite Flourless Chocolate Cookies!
What we love most about this recipe, aside from the use of one of our favorite ingredients, avocado, is that it is flourless. That's right! Anyone with nut allergies or out of almond or coconut flour, you can still make and enjoy these fudge cookies.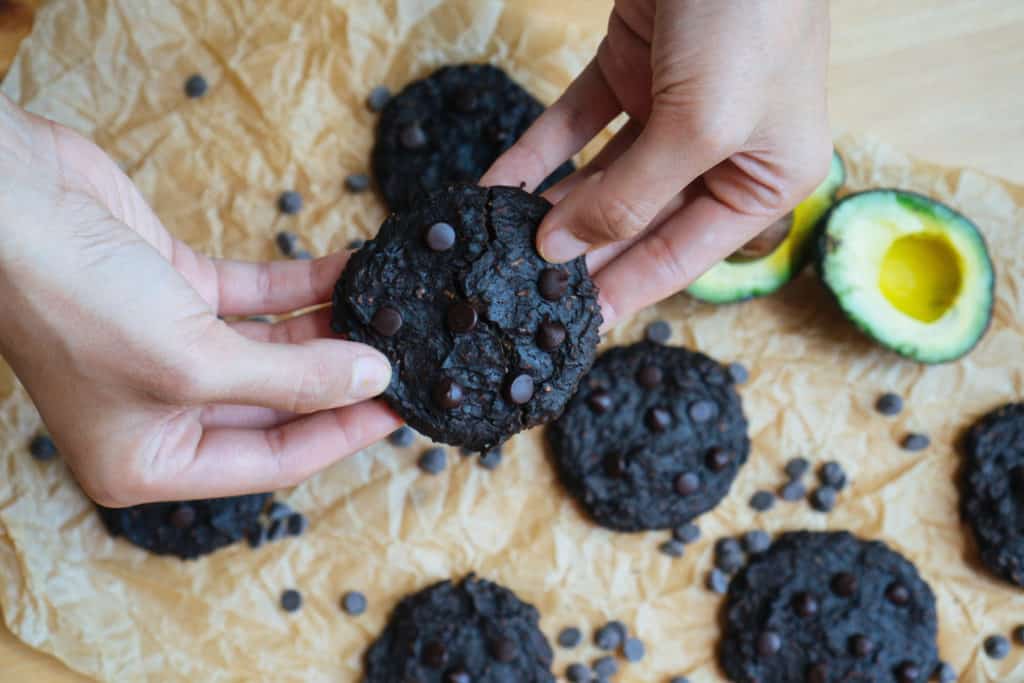 Some other great flourless dessert recipes on our food blog are our white chocolate mini cheesecakes and baked rice pudding! We always like to keep a couple staple ingredients in the house in case a chocolate cravings kicks in.
Do You Have A Tree Nut Allergy?
Well, lucky for you I do too! Eighteen months ago I learned about my allergy and since, have been on a mission to re-create all nut containing desserts, tree nut free. It's not fair that Matt gets to try all the desserts while I just watch. Below is a list of my top nut-free desserts you can make for the entire family or the next school bake sale!Nut-free, keto desserts:
1. Chocolate Chip Cookies2. Coconut Cream Pie3. Fudge Brownies4. Chocolate Tart5. Pumpkin Fudge
​Trust me, the list goes on, which means you have plenty of options in the dessert section of our food blog if there comes a time you tire of the five recipes above!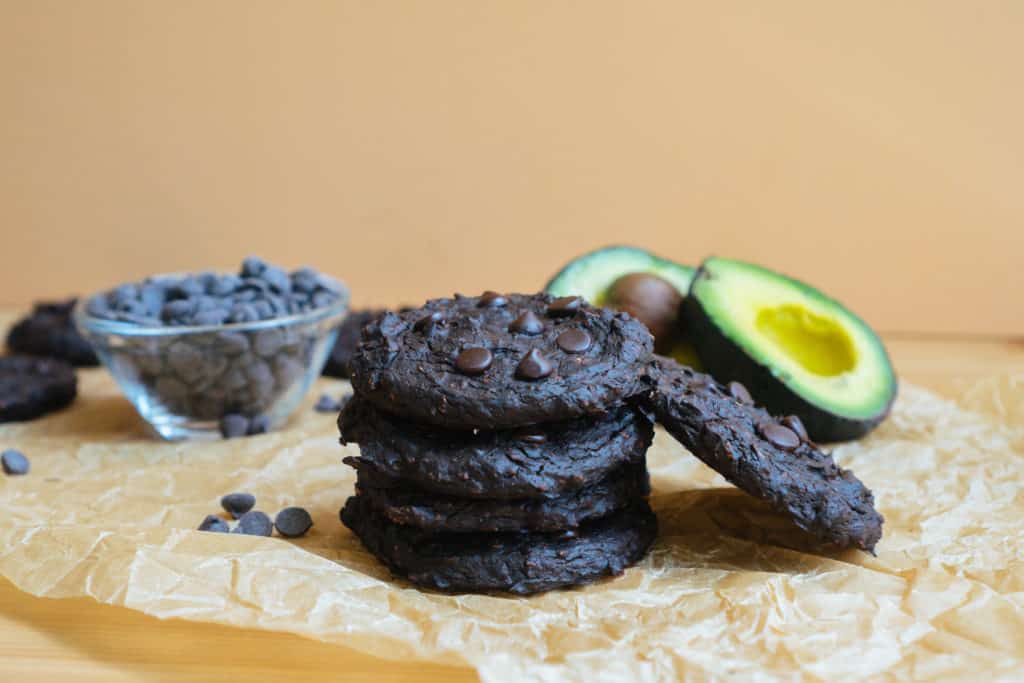 Flourless Avocado Fudge Cookies
With such great macros and filled with healthy fats from avocados you can't say no to making this recipe for your family. Be sure to put your own touch on it by adding in some nuts or seeds! These Avocado Fudge Cookies won't last long so make more than just one batch.

Recipe can be quickly added to MyFitnessPal – Search "KetoConnect – Avocado Fudge Cookies"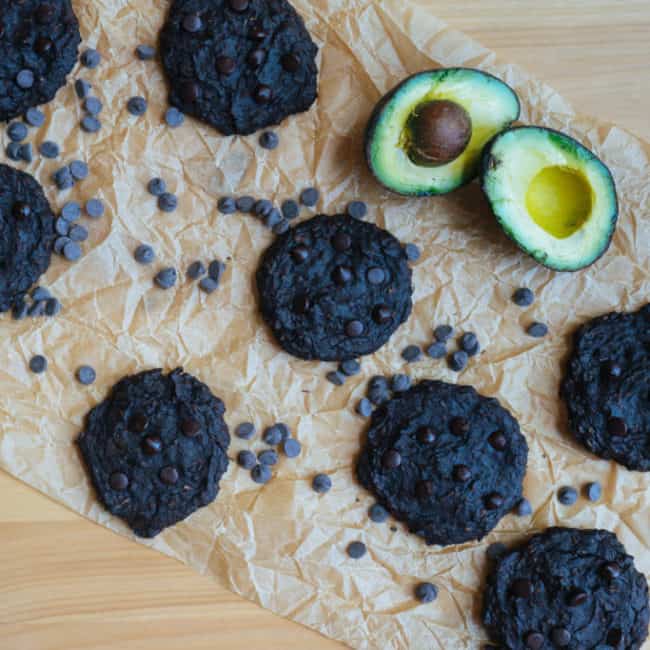 Avocado Fudge Cookies
Flourless fudge cookies made with avocado and chocolate.
Total Time 17 minutes
Servings 9 cookies
Calories per serving 60kcal
Prep Time: 5 minutes
Resting Time: 5 minutes
Cook Time: 12 minutes
Instructions:
Preheat your oven to 350 degrees F and line a baking sheet with parchment paper.

Dice the avocado in the peel and add to a large mixing bowl. Mash using a fork as much as possible.

Add the egg, erythritol, stevia, and salt and combine using a hand mixer until uniform in consistency.

Add the cocoa, coconut flakes and baking powder and combine once more.

Using a cookie scooper, scoop out 9 cookies onto the baking sheet. Using a spoon or your finger, spread the cookies out to your desired size preference.

Optionally, top with lilys chocolate chips or shaved bakers chocolate. Bake for 10-12 minutes, until firm.

Allow to cool for five minutes prior to handling.

Best stored in a zip top bag in the fridge up to one week. Enjoy!
Notes
Net Carbs: 2g
Serving Size: 1 Cookie
Nutrition Facts
Avocado Fudge Cookies
Amount Per Serving
Calories 60 Calories from Fat 36
% Daily Value*
Fat 4g6%
Carbohydrates 4g1%
Fiber 2g8%
Protein 2g4%
* Percent Daily Values are based on a 2000 calorie diet.
Written By