This White Chocolate Cheesecake is our second installment into our Dessert Every Night series and it's a good one! It's creamy, indulgent, rich and totally guilt free. It doesn't get any better, especially when you can eat it every night. Matt created these little masterpieces and you're going to want to watch him make them below so you can make them in bulk for your family.
The Best White Chocolate For A Keto Diet
White chocolate isn't easy to replicate on a low carb, ketogenic diet. However, we all love white chocolate so much to the point that we had to figure out a way, and we did just that! The secret ingredient in getting the white chocolate flavor is raw cacao butter. It may not be the perfect replacement, but we've searched high and low and have found that this is the best option nutritionally and flavor wise! We always have a bag on hand for baking and recipes that can boost our fats without hitting carbs and protein.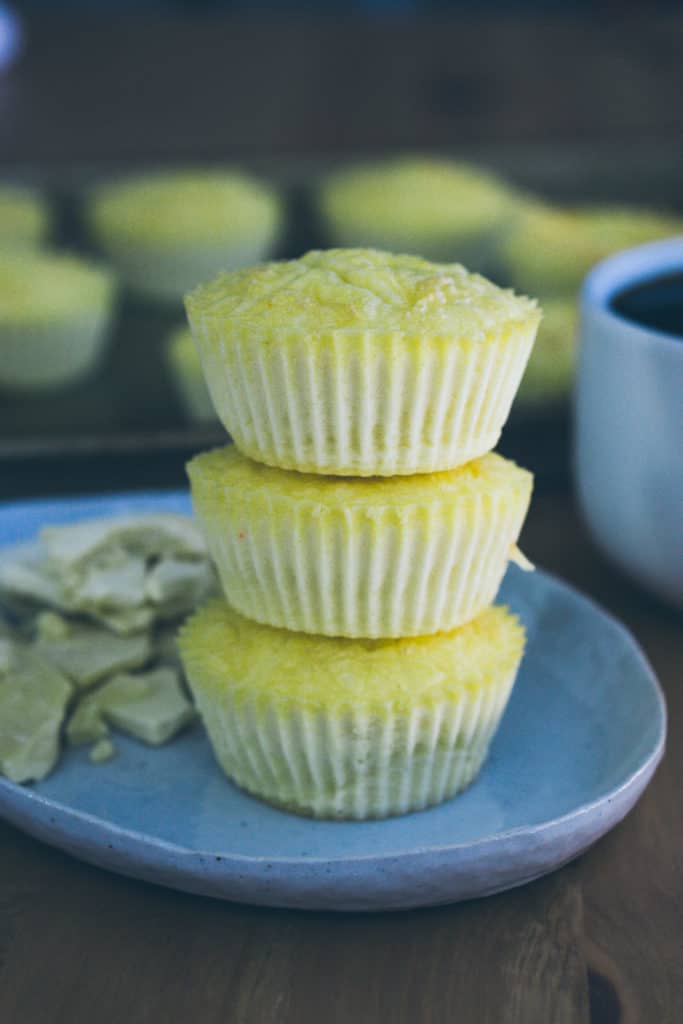 Low Carb White Chocolate Recipes!
When you discover an ingredient as good as raw cacao butter, you can't only use it in one recipe. Having found the perfect fat form that is solid at room temperature and creamy is taste it's only right you find several other ways to make use of it! We have an incredible white hot chocolate that Matt makes often for a night cap and to top off his fat macros. We also use it in a low carb chocolate bar that will be better than any bar on the market, nutritionally and in taste. And, we are currently working on several fat bomb recipes using it so be on the look out!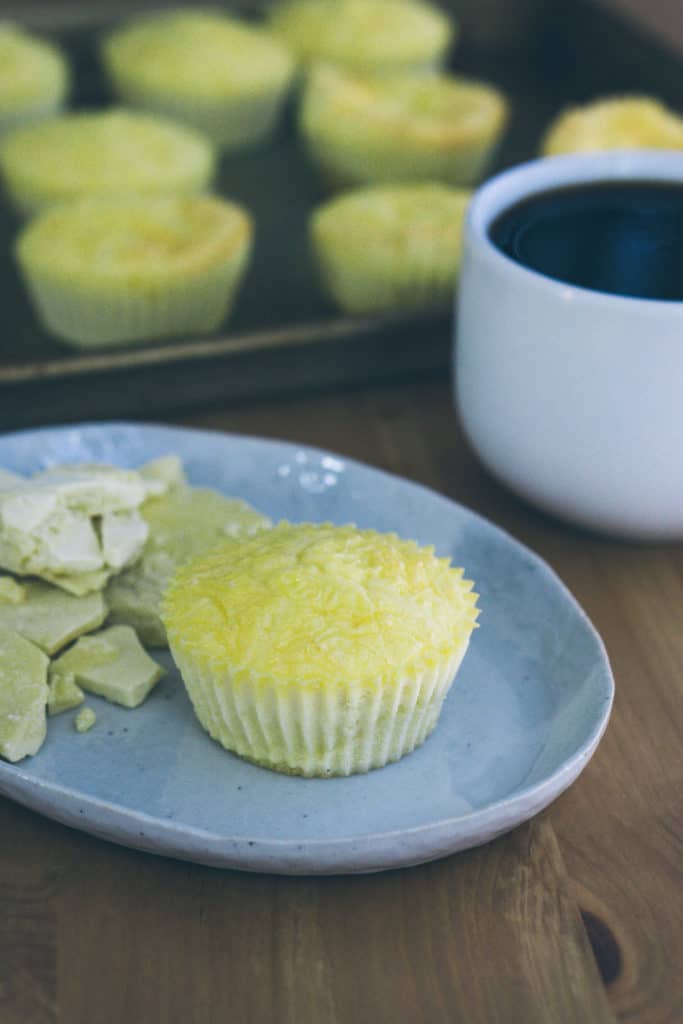 Keto White Chocolate Cheesecake
We know a lot of you are dessert lovers and find it difficult to have a savory meal without something sweet to follow. And, we're totally on the same page, which is why we created dessert every night. We want to be able to indulge in a dessert every night we don't feel bad about it and have the same possible for you! My favorite dessert has always been cheesecake so this white chocolate cheesecake is definitely going to be a staple in our household!

Note: If you want a more indulgent and sweet dessert you can add 1/4 cup powdered erythritol to the mixture!
Recipe can be quickly added to MyFitnessPal – Search "KetoConnect – White Chocolate Cheesecake"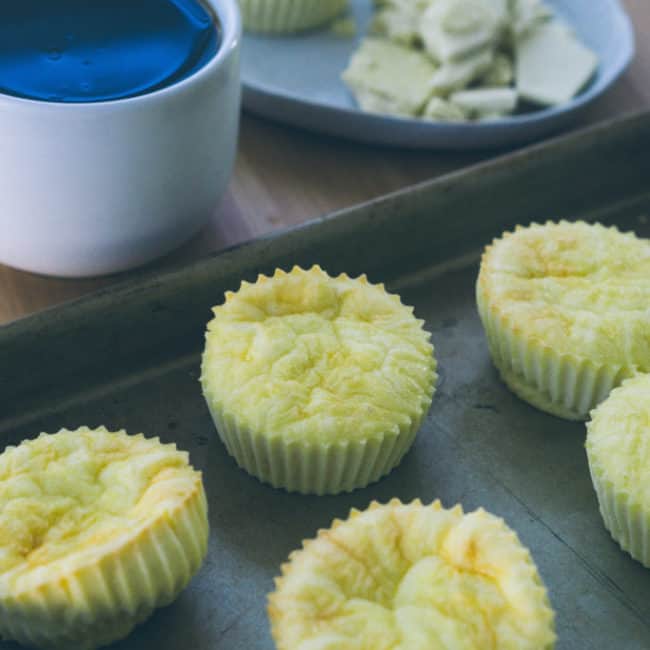 White Chocolate Cheesecake | Dessert Every Night!
Total Time 50 minutes
Servings 12 cheesecakes
Calories per serving 194kcal
Prep Time: 15 minutes
Cook Time: 35 minutes
Instructions:
Preheat your oven to 300 degrees and line a cupcake mold with liners or grease.

Finely chop the cacao butter and set aside.

In a second large bowl, add the cream cheese, eggs, sour cream, vanilla extract and liquid stevia and combine using a hand mixer.

Microwave the butter in a small bowl and add the finely chopped cacao butter to it. Using a spatula combine the mixture until the cacao butter has fully melted. You may have to microwave it 1 or 2 more times.

Slowly add the melted cacao butter to the cream cheese mixture as you combine with an immersion blender. You can also blend this in your normal blender to get all the chunks out.

Evenly distribute the mixture into a 12 cupcake tin. Bake for 30-35 minutes. They will inflate, which is fine.

Allow to cool for 20 minutes and then put in the fridge for 1 hour to set. Enjoy!
Nutrition Facts
White Chocolate Cheesecake | Dessert Every Night!
Amount Per Serving
Calories 194 Calories from Fat 169
% Daily Value*
Fat 18.75g29%
Carbohydrates 1.2g0%
Protein 5.25g11%
* Percent Daily Values are based on a 2000 calorie diet.
Written By