When Matthew and I made this recipe, we had been dabbling quite a bit in using coconut milk, and it's grown to become a staple in our pantry! What we love about this Coconut Curry Chicken is the intense flavor of the curry mixed with the subtle sweetness of the coconut milk. The chicken absorbs all the flavors, so you get hints of coconut and curry in each bite! How amazing does that sound?!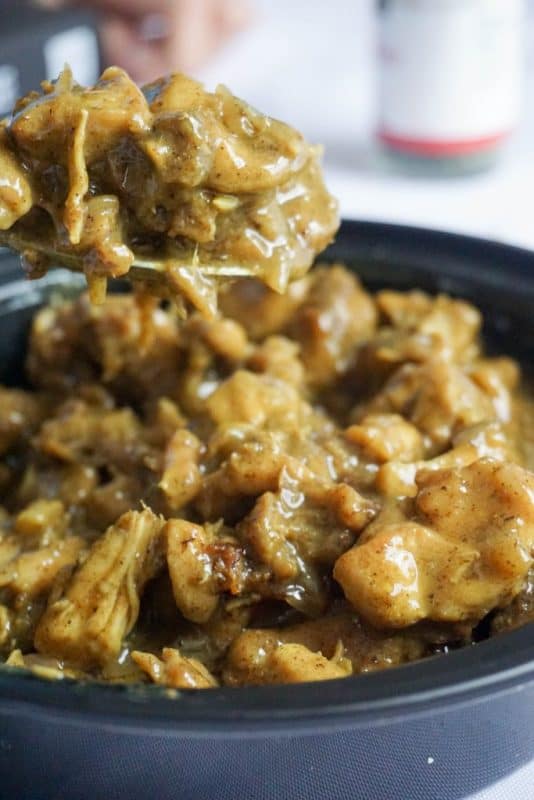 Curry Recipe
The coconut curry is what makes this recipe incredible. The curry powder, coconut milk and hint of cinnamon are the perfect trio. The longer it all reduces down in the same pan, the more intense the flavors become! Not only does the chicken absorb all the flavors, but so will cauliflower rice. It's the perfect bed for this Chicken Curry recipe!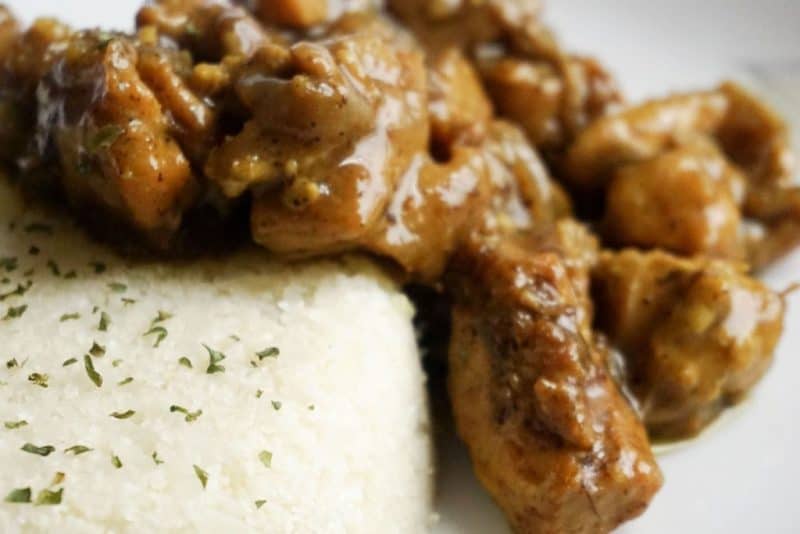 Coconut Curry Chicken
This recipe has become a KetoConnect household favorite, especially on days we are craving something with spice. We always used to get thai and indian take-out, but with that out of the question (you never really know what goes into the dishes) we've resorted to perfecting the Coconut Curry recipe at home! We've perfected it to a tee! We prefer to keep it simple with big chunks of chicken, but feel free to add onions, carrots, peas, you name it! Anything coated in this coconut curry sauce will be too good to resist.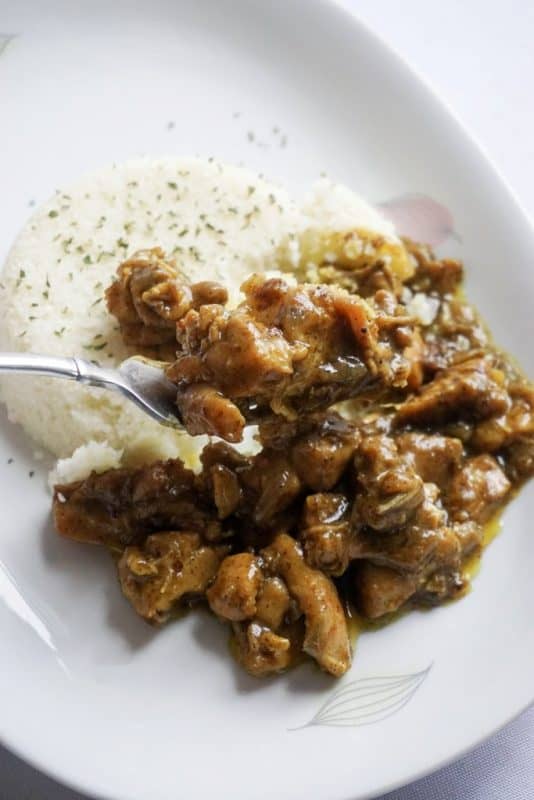 Coconut Milk Recipes
We highly recommend having a couple cans of coconut milk in your cupboard. However, be sure to check the labels before you buy them. While many are low in carbs, some can have added sugars! Additionally, once you purchase the coconut milk, be sure to use it to make our Keto Oatmeal and our Three-ingredient Coconut Fat Bombs. Just to sell you on this dish a little more, Matt's sister had never had any sort of curry before trying this recipe and after her first bite, she instantly fell in love with Coconut Curry Chicken.

Nutrition
Search "KetoConnect –Coconut Curry Chicken" on MyFitnessPal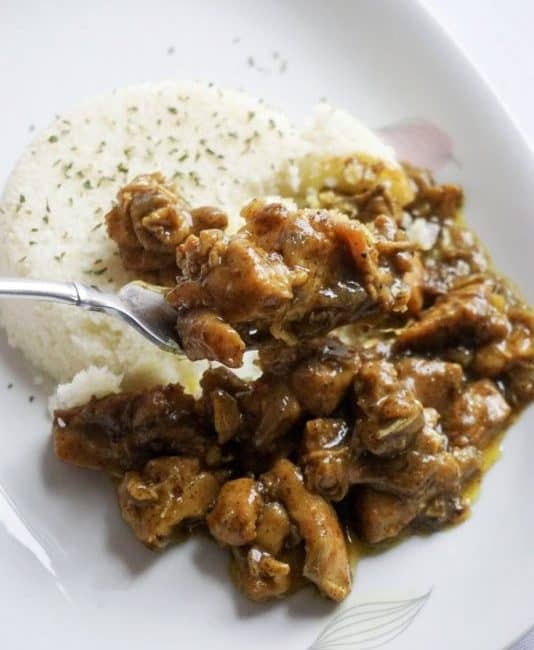 Coconut Curry Chicken
This coconut curry chicken recipe is flavor packed and a delicious dinner option.
Total Time 1 hour 20 minutes
Servings 5 servings
Calories per serving 353.8kcal
Prep Time: 20 minutes
Cook Time: 1 hour
Instructions:
Finely chop onion and garlic and grate ginger root. Chop chicken into 1 inch cubes.

Add coconut oil to medium-high heat skillet or pot. (You will be simmering this for 30-60 minutes so you want a pot that can hold a good amount of liquid.)

Add chicken and cook partially.

Add onion, ginger, garlic, curry powder, and cinnamon to the pan with the chicken and cook for 2-3 minutes, careful not to burn the spices.

Add coconut milk and broth and stir. Reduce for 40-60 minutes until desired consistency is achieved. The sauce should be thick as shown in the pictures. If your sauce is not thick enough, let it cook longer to reduce.

Tip: If you refrigerate your coconut milk overnight you can easily separate the cream from the water before adding it to the skillet.
Nutrition Facts
Coconut Curry Chicken
Amount Per Serving
Calories 353.8 Calories from Fat 261
% Daily Value*
Fat 29g45%
Carbohydrates 6.2g2%
Fiber 0.6g2%
Protein 26.4g53%
* Percent Daily Values are based on a 2000 calorie diet.
Written By