When we hit our one year marker of being on a keto diet we realized how many tips and tricks we had come up with to help us stay committed to the lifestyle. We've incorporated intermittent fasting, bullet proof coffee and bulk meal prepping into our day to day. But, one of our favorite tricks is Bacon Egg Cups! If you have a muffin tin, you can put anything you want in each cup, throw it in the oven and you have the most convenient meal you can think of.
Cheesy Bacon Egg Cups : Convenience Is Our Preferred Method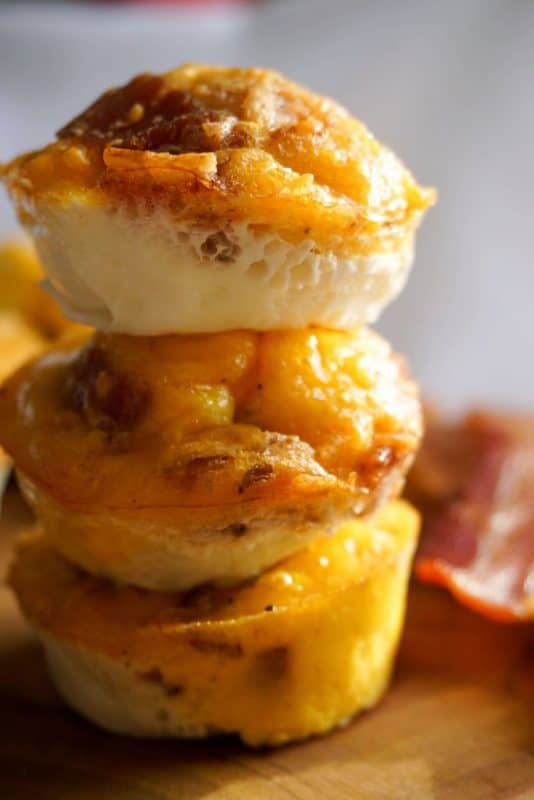 We especially love this method for breakfast. Most people these days are getting up early to hit the gym or get into work early so, naturally, there is a loss of time to fill up with a hearty breakfast. That's where these bacon egg cups come in for the win! We keep it pretty simple with this recipe while still amping up on the flavor and macros to get your day started off just right!
Bacon Egg Muffin Cups: Breakfast On The Go!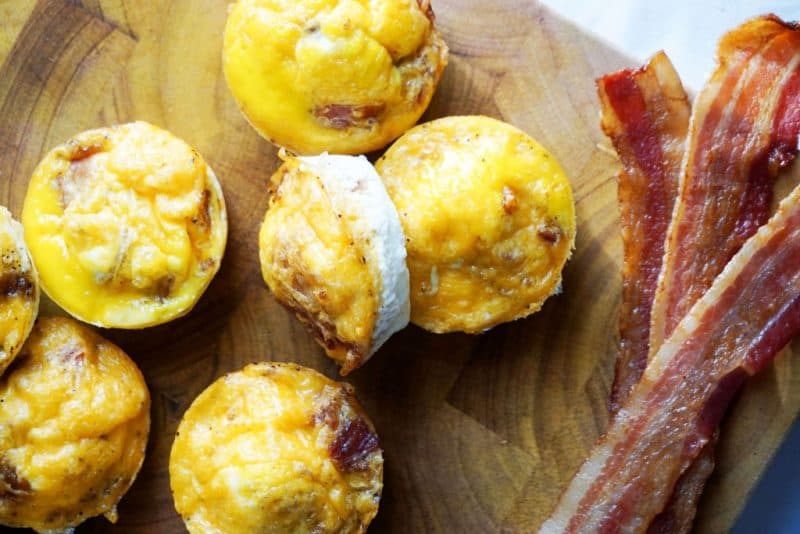 Our biggest tip for this recipe is to try and pack as much as you can into each cup. Don't worry about them overflowing, that's only a good thing in this case. Once you pop them in the oven they will rise and fall, becoming a perfectly dense, cheesy, bacon packed egg cup.
You can grab a couple before you head out the door and microwave them at work or eat them right in the car. They are the perfect accessory for the hand you won't be using on the steering wheel hehe.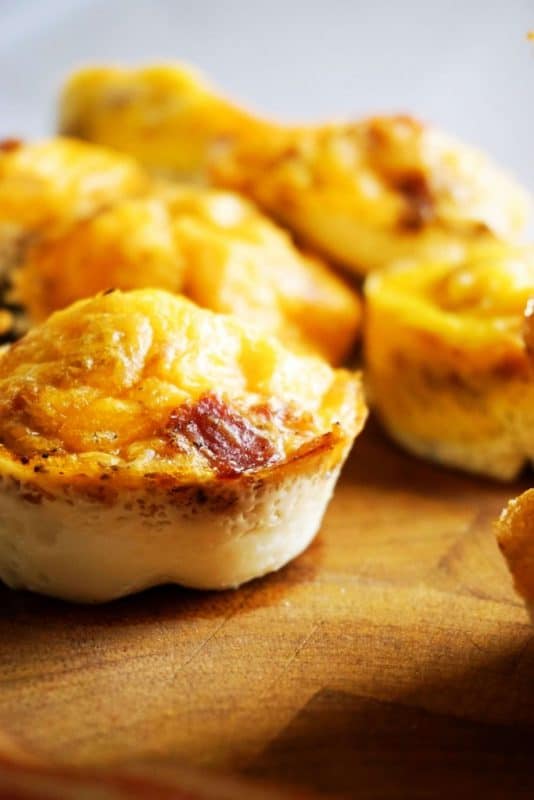 Egg Cups with Bacon: Fill Them However You Want!
The best part about this recipe is that you can fill the egg cups with any ingredients you like. You can even throw in some broccoli, chicken and soy sauce for an asian twist and eat them for lunch! Take it from the egg cup experts (that's us!) – this tip will make your life a heck of a lot easier.
This recipe was featured in Womens Health Magazine!

Search "KetoConnect – Bacon Egg Cups" on MyFitnessPal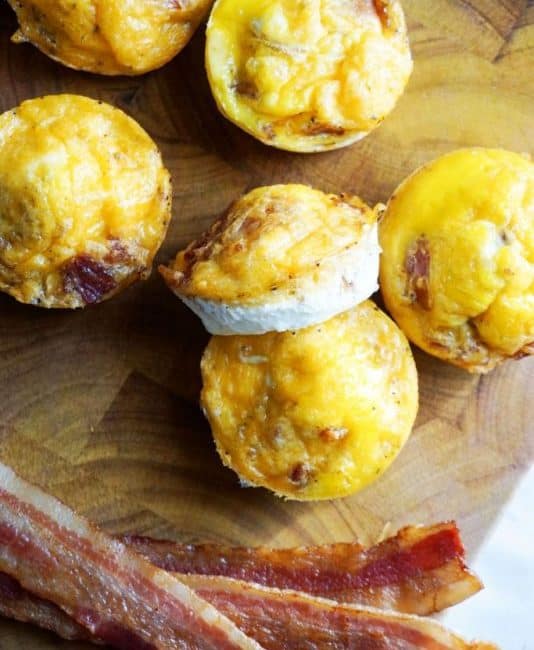 Bacon Egg Cups
These bacon and egg cups are perfect for meal prepping and portion control!
Total Time 35 minutes
Servings 12 cups
Calories per serving 119kcal
Prep Time: 5 minutes
Cook Time: 30 minutes
Ingredients:
12 large eggs
6 slices bacon
3 oz Shredded Cheddar Cheese
Instructions:
Start by cooking the bacon. This can be done on the stove top or in the oven. Since we will be using the oven anyway, I find it easiest to just use that. Bake bacon for 30-40 minutes at 350 degrees.

Allow bacon to cool. Crack a single egg into cup of a muffin tin.

Chop bacon into 1/4 inch pieces and add 1/2 strip of bacon to each egg cup.

Add 0.25 oz of cheddar cheese to each egg cup.

With a fork, break each yolk and stir the ingredients together lightly.

Bake egg cups for 25-30 minutes at 350 degrees.
Nutrition Facts
Bacon Egg Cups
Amount Per Serving
Calories 119 Calories from Fat 81
% Daily Value*
Fat 9g14%
Carbohydrates 1g0%
Protein 10g20%
* Percent Daily Values are based on a 2000 calorie diet.
Written By