If you're on the keto diet, I know how difficult it is to stay away from sugary ice cream. Homemade keto and low carb ice cream isn't the quickest to make and sometimes our sweet tooth can get the best of us.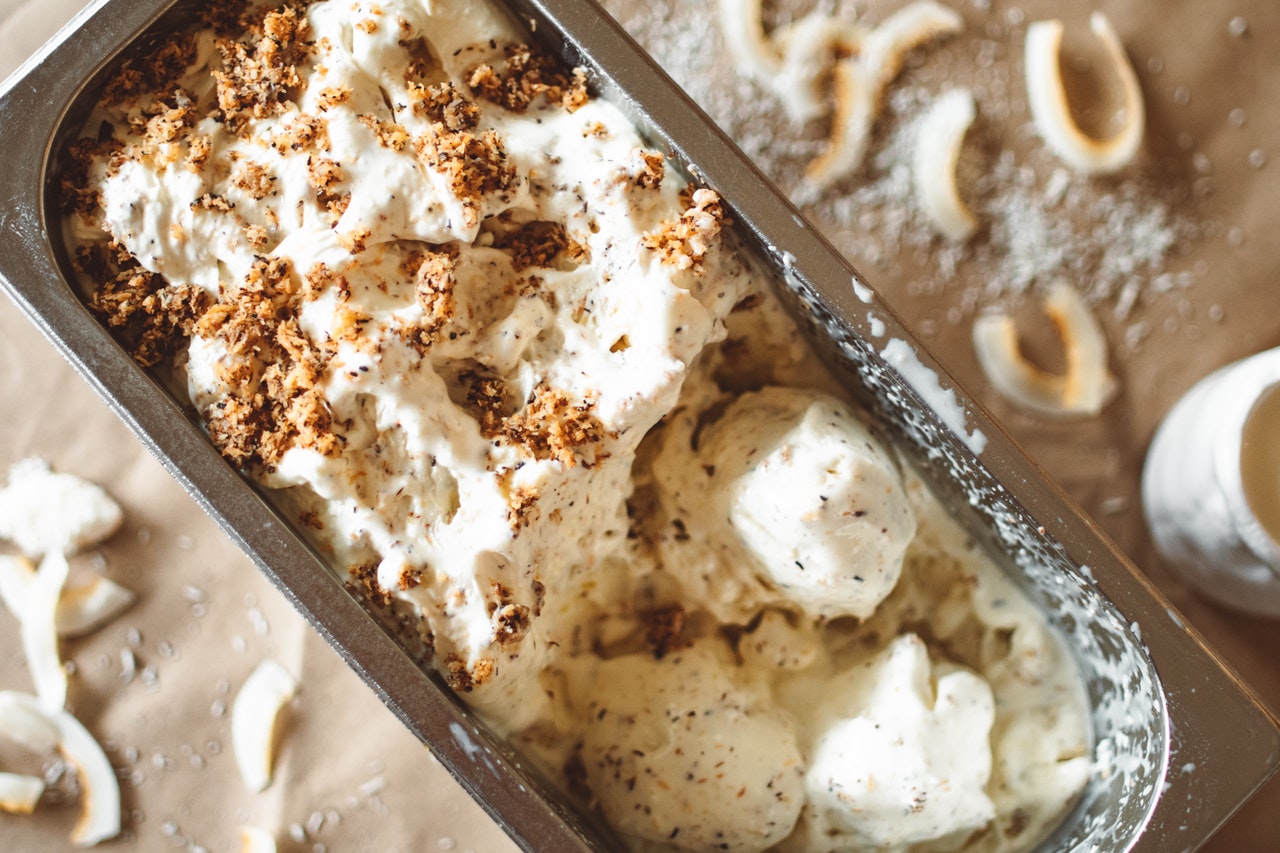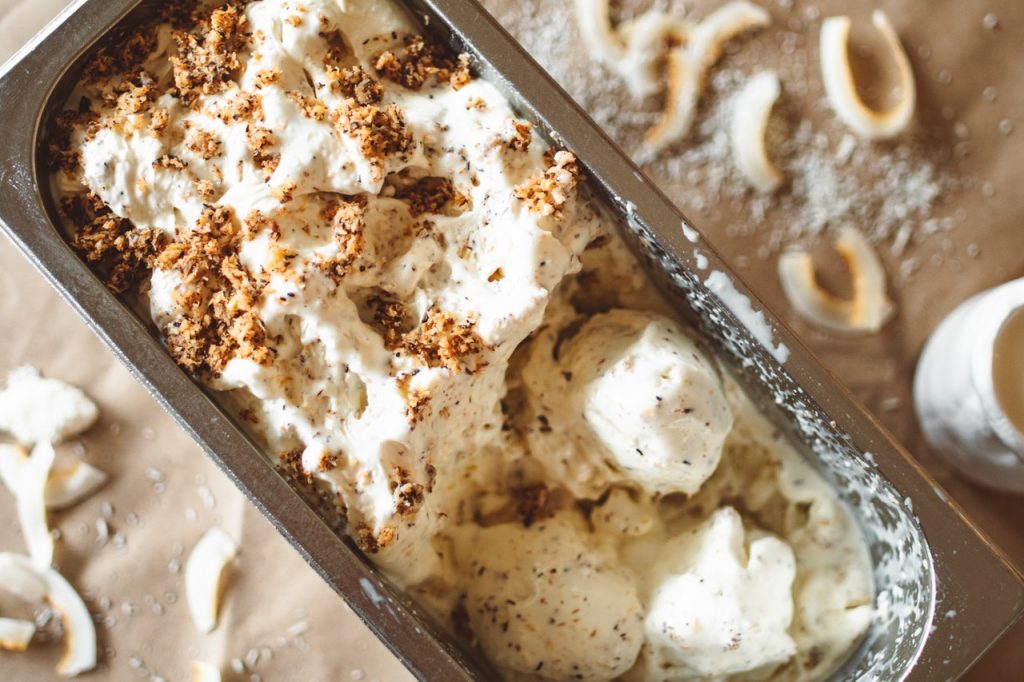 There's a solution though! Now, you can find all kinds of different keto friendly ice creams in the stores, everything from regular vanilla to caramel butter pecan, milk chocolate chunk or even peanut butter fudge.
With so many keto ice creams to choose from, it's difficult to figure out which one is the best one right off the bat. While some companies hit the texture, taste and the net carb count right on the spot, other ones are more of a preference.
This is why we've tried every single keto ice cream out there and let me tell you, I probably gained a few pounds (I'm not mad about it though). It was for sure the most delicious tasting party we've had in our house and I'm pretty sure Theo loved it the most.
Here is the 5 Best Keto Ice Cream Brands:
Best Overall: Mammoth Creamery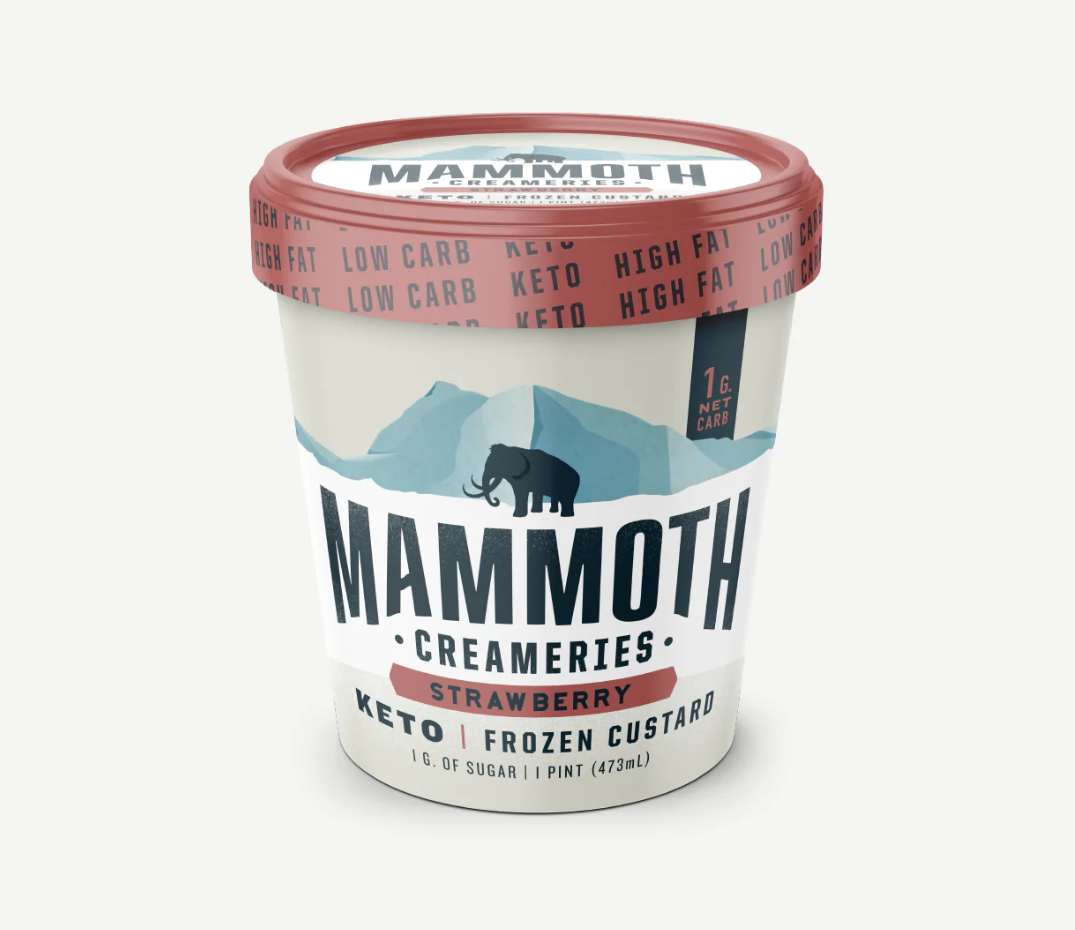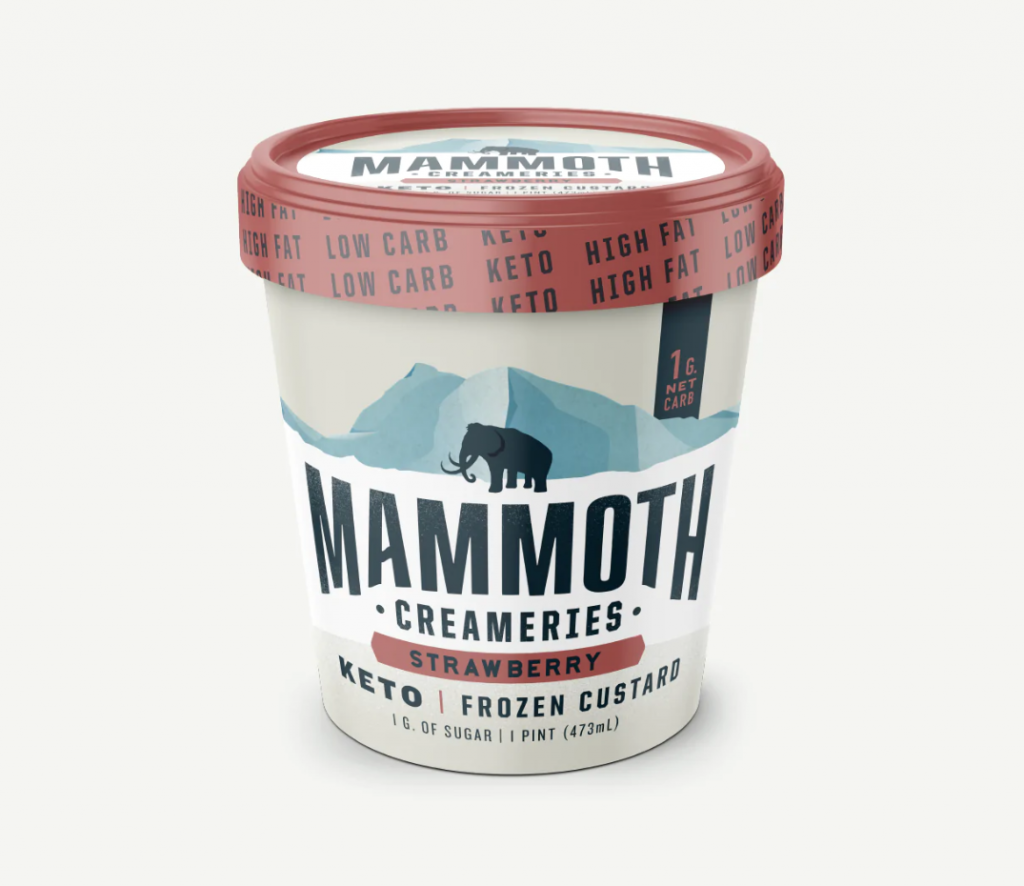 If you're not obsessed with all the ingredients, we surely are. They contain cream and grass-fed butter so they're not dairy free, but if you don't have lactose intolerance this shouldn't be an issue.
It's both creamy and delicious and what we love about it the most is that it's not too sweet. The xylitol isn't overpowering the taste of this ice cream at all.
When it comes to keto ice cream, this is by far the best. Especially in comparison to the homemade version, no other keto ice creams come even close.
What we like the most: very clean ingredients, closest to traditional ice cream
What we don't like: they use xylitol which may spike your blood sugar
Flavors: Vanilla Bean, Chocolate, Chocolate Peanut Butter, Lemon Buttercream, Strawberry, Butter Coffee, Butter Pecan
Net carbs per 1/2 cup: between 1 and 2 grams
Price: $8
Best Budget Keto Ice Cream: Halo Top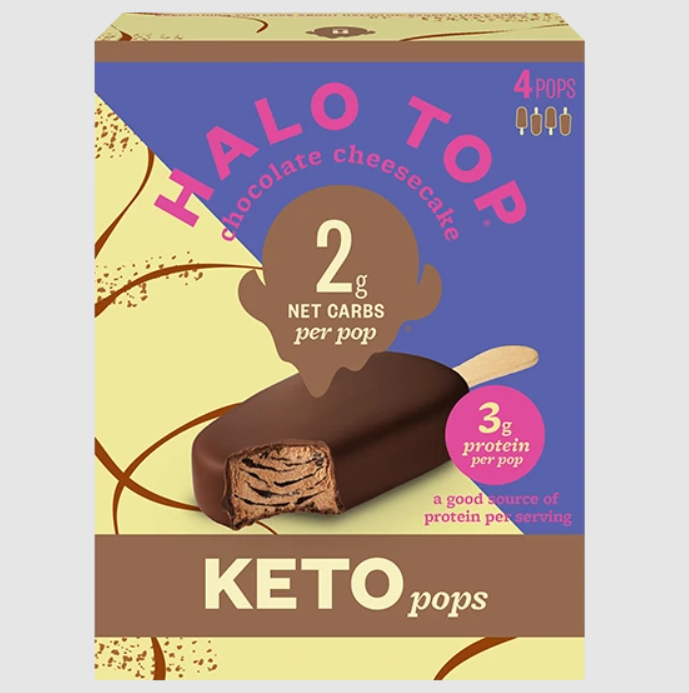 You'll always find something to satisfy your cravings with the keto Halo Top ice cream. This brand has been around for quite a long time and I have to tell you, they're the most popular brand out there.
In comparison to other keto ice creams, they're really low in calories, but not so much when it comes to the carb count. Some flavors are higher in carbs than others so you need to check the labels carefully.
I really like their price – I do, but remember that while this may satisfy your cravings if you haven't had ice cream in a long time, they're a bit different from traditional ice cream.
Also, if we're talking ingredients – again, this depends on the flavor. Some are made with healthier ingredients, and some contain maltitol (which will raise your blood sugar) or cornstarch.
What we like the most: variety of flavors and price
What we don't like: some flavors are less creamy and more "chalky"
Flavors
Pints: Mint Chocolate Cookie, Turtle Cheesecake, Banana Cream Pie, Brownie a la mode, Caramel Butter Pecan, Chocolate Caramel Lava Cake, Chocolate Cheesecake, Macadamia Nut Cookie, Peanut Butter Chocolate, Vanilla Bean
Pops: Mint Chocolate Cookie, Turtle Cheesecake, Berry Swirl, Chocolate Cheesecake, Peanut Butter Chocolate, Sea Salt Caramel
Net carbs: the pints contain between 4 and 10 grams of net carbs per pint, meanwhile the pops have between 2 and 3 grams of net carbs per pop.
Price: $6.39
Best Keto Ice Cream Bars: Enlightened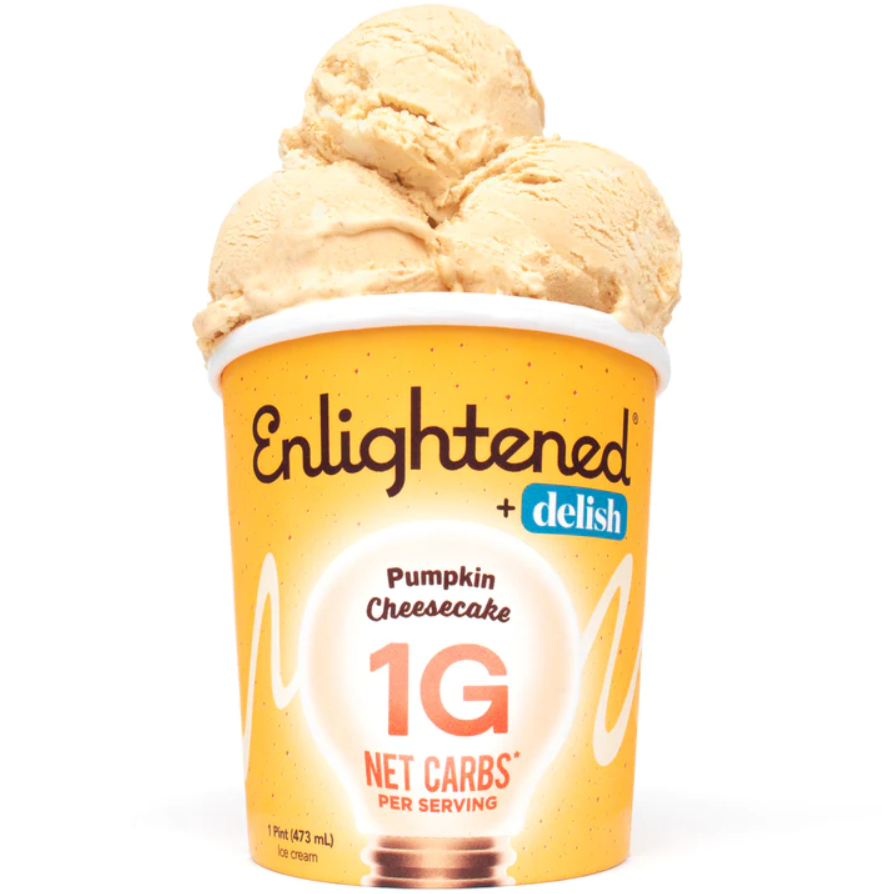 If we didn't know these are keto diet friendly, we wouldn't probably guess. Although they are a bit chalky, they're still the best bars when it comes to keto ice cream brands.
Their taste is delicious and measures up to that of non keto ice cream for sure. They're sweetened with both erythritol and xylitol, so if you're watching your glucose levels you may want to look for low carb ice creams with other sugar alternatives.
While they have the best ice cream bars, they also carry pints as well. I'm not a huge fan of the pints since some of them are a bit chalky in flavor, but the bars are pretty phenomenal. I'm sure all the keto dieters will be happy with these keto ice creams.
What we like the most: the taste
What we don't like: contains soluble corn fiber
Flavors
Pints: Triple Chocolate Brownie Dough, Ice Cream Cake, Peanut Butter Cookie & Brownie Dough, Caramel Chocolate Double Dough, Butter Pecan, Peanut Butter Chocolate, Coffee Chocolate Chunk, Mint Chocolate Chunk, Peanut Butter Fudge, Red Velvet
Bars: Peanut Butter Chocolate, Vanilla Double Dough, Mint Chocolate Chip, Keto Marshmallow Peanut Butter, Dark Chocolate, Caramel Dark Chocolate Peanut Butter
Net carbs: between 1 and 2g of net carbs
Price: $10 per 4 bars
Best Tasting Keto Ice Cream: Mammoth Creamery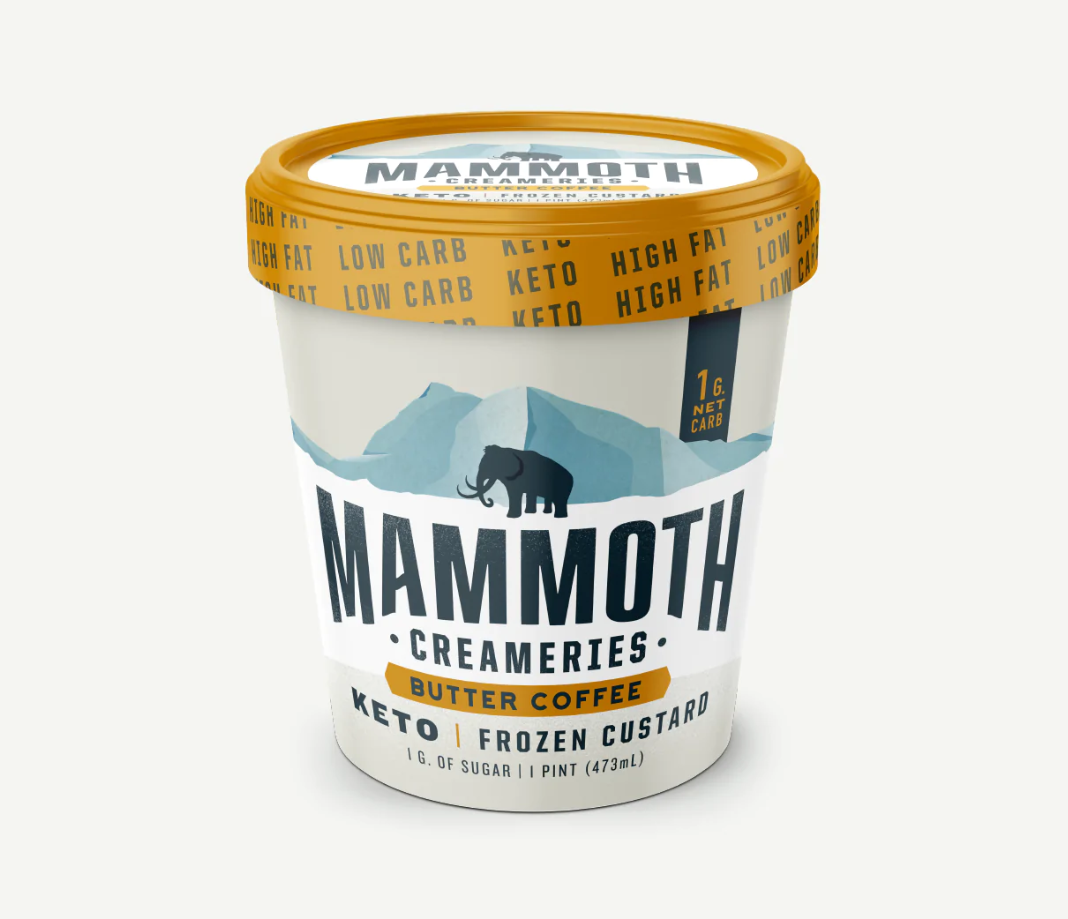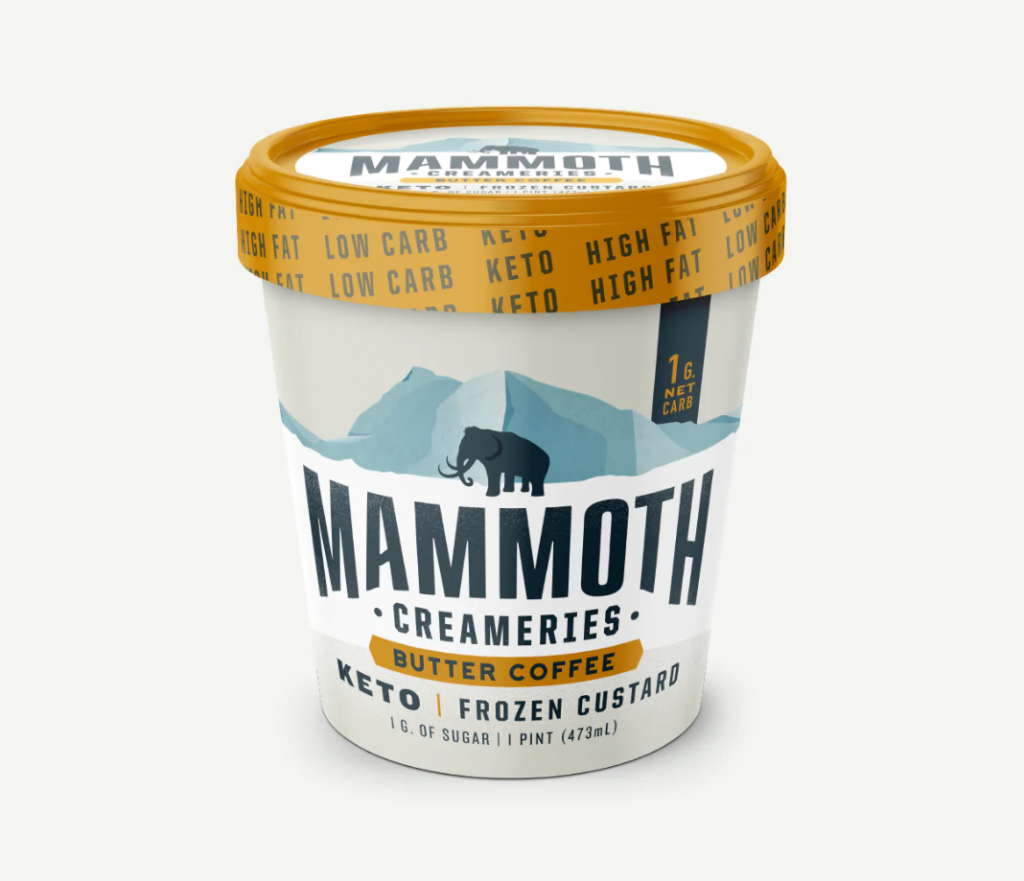 I'd love to give you another option other than the low carb ice cream from the Mammoth Creamery, but it's so delicious no other option compares.
As opposed to other keto friendly ice creams, they don't taste chalky at all and their base ingredient is pure high fat cream.
Aside from the cream, this keto ice cream contains grass-fed butter, xylitol, egg yolks, pure vanilla extract, vanilla bean seeds and pink Himalayan salt. Awesome ingredients if you'd ask me.
Scroll up for the net carbs and prices. We wrote it out above since it's our Best Overall Keto Ice Cream choice.
Best Dairy Free Keto Ice Cream: So Delicious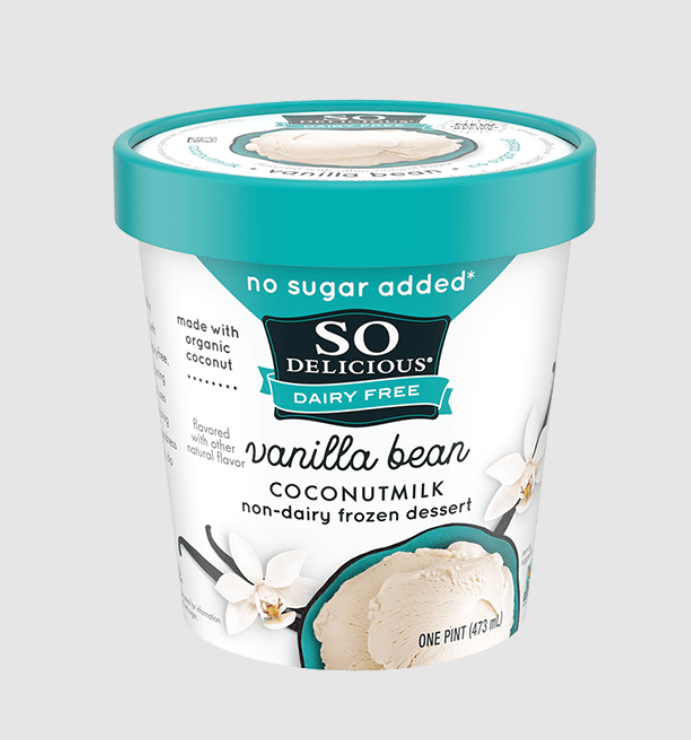 This keto ice cream is by far the best brand if you are lactose intolerant. It contains a coconut milk base instead of regular milk and is sweetened with sugar alcohols.
While this one isn't advertised as keto, you can still eat it if you're more generous with your net carb count or you will simply eat less of this ice cream volume-wise. I'm only recommending it because it's dairy free, I wouldn't necessarily grab it off the shelves if you're able to have milk.
As per the taste, they're okay but definitely do not taste like regular ice cream. Keep in mind these don't have a cream, milk or skim milk base – it's all coconut and water there.
What we like the most: it's dairy free
What we don't like: higher in net carbs
Flavors: Vanilla Bean, Mint Chip, Chocolate, Butter Pecan
Net carbs: between 10 and 14 grams
Price: $5.99
Other Keto Ice Cream Brands to look for
While these keto ice cream brands didn't make our list, I feel like they're still worth mentioning. There are a lot of keto diet friendly brands out there so it all depends on what is the most important for you.
Maybe it's specific sugar alcohols? Low calorie ice cream? Low net carbs? Whatever it is, I'm sure you'll find something for yourself.
Rebel Creamery
When it comes to the taste, Rebel Creamery has it all figured out. It's not too sweet, but filling and creamy at the same time. They have 24 different flavors , from regular chocolate to cookie dough, black raspberry and birthday cake, they're all delicious flavors.
The biggest downfall is the consistency. This keto friendly ice cream takes a while to become scoopable, and at the same time, melts really fast once it's good to eat.
Keto Pint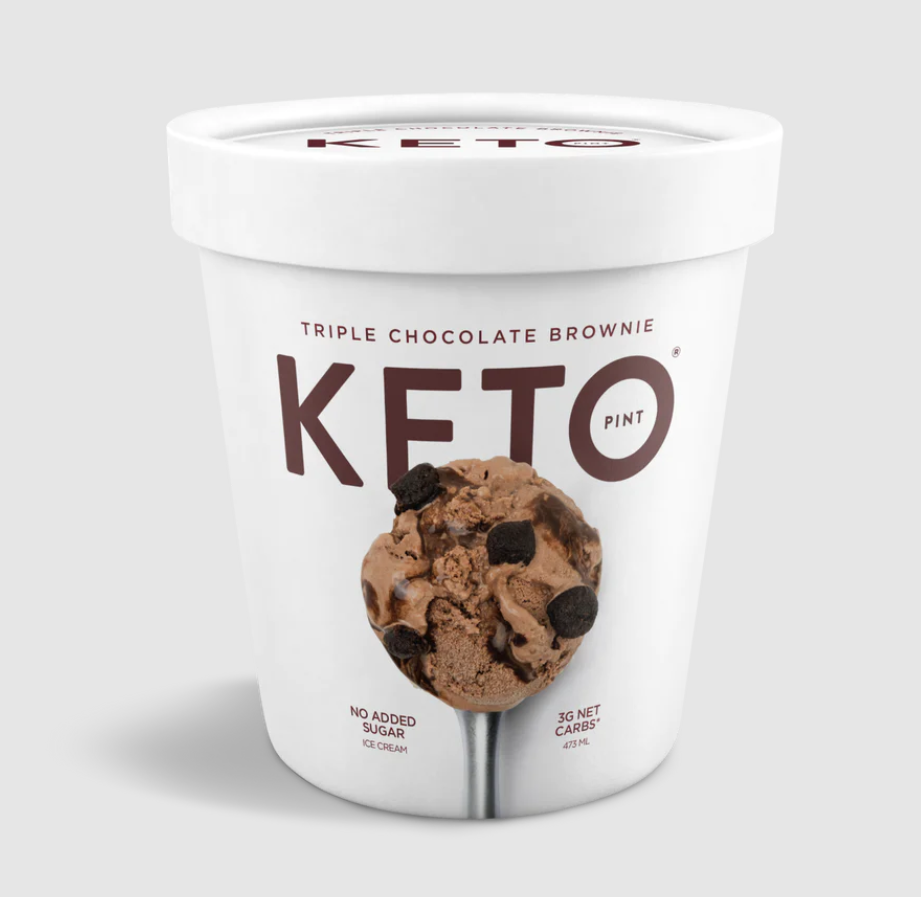 This keto ice cream brand sells both pints and bars. Although they have a solid variety of flavors that range from sea salt caramel to cake batter, their pints are a bit expensive – $9.99. They do taste really good though, especially since the base consists of cream and egg yolks.
If you're okay with the higher price points and not the cleanest ingredients in comparison to other low carb ice creams, I'd recommend you try it out.
Simple Truth Keto
You can't go wrong with trying this low carb ice cream for $3.99 per pint. Although they have cool keto ice cream flavors to choose from and taste really nice, this brand didn't make it to our list because of their higher carb count.
For example, the chocolate chip ice cream flavor contains 12g of net carbs per 1/2 a cup.
Killer Creamery
I absolutely love, love, love their ice cream! Out of all the keto ice cream brands we didn't list up there, this is a true runner up. The taste is there with a creamy consistency, no chalky texture and no artificial taste.
The only thing – they're sometimes not filled up to the top, and I like to get my money's worth when I buy food.
What to look for when buying keto ice creams:
Ingredients
Look for ice cream made with real cream and not milk protein concentrate. It will taste much better and will be higher in fat. Watch out for ingredients such as soluble corn fiber or too many artificial sweeteners (like maltitol).
Sweeteners Used
If you're on the keto diet because of blood sugar spikes or you have a an overall sugar imbalance, watch out for the sweeteners. While erythritol, stevia and monk fruit are fine, sugar substitutes such as xylitol will mess with your blood glucose.
Calories
Naturally, ice cream made with mostly cream will not be low calorie and if you eat too much of it, you may stall your weight loss goals. Not all of us watch calories, but if shedding pounds is what you want then try to either eat less or pick ice creams without much cream and butter.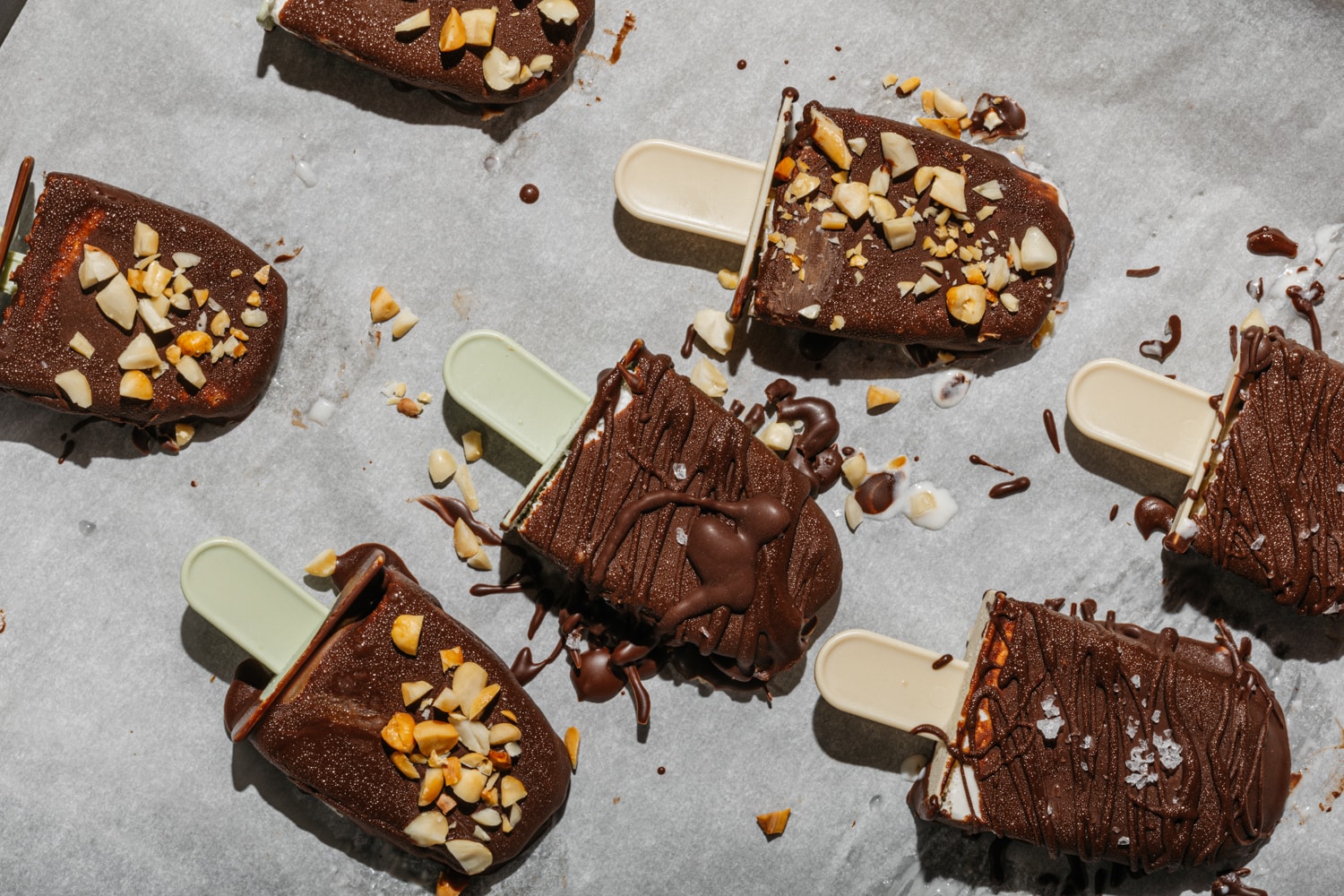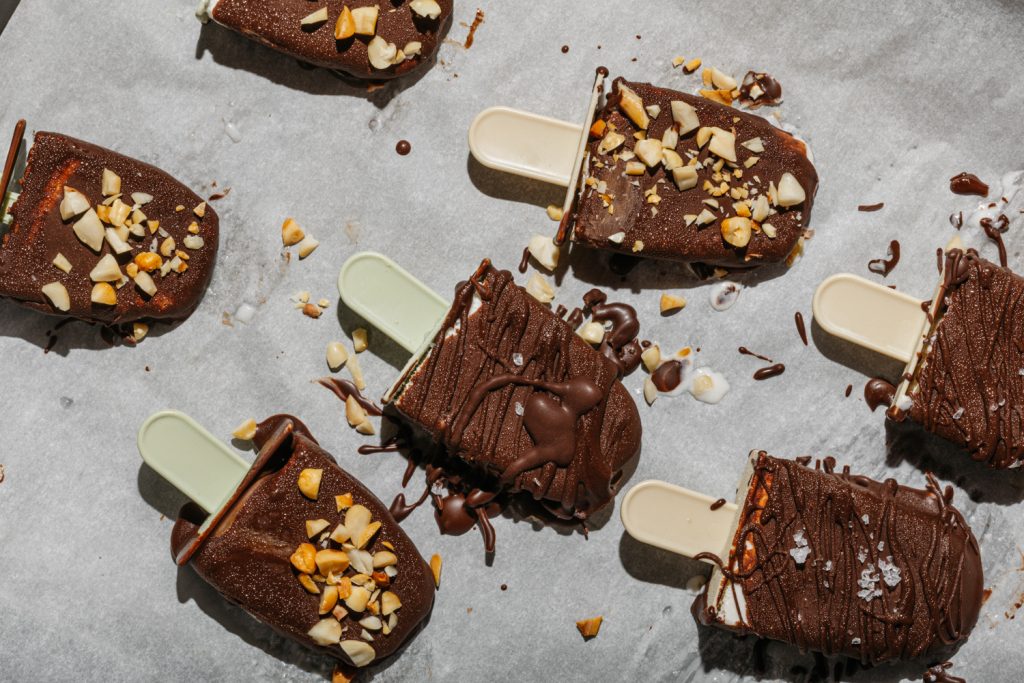 Does it Use Whole Milk or Skim Milk?
Some keto ice cream brands use high fat cream as a base. It's the best ingredient to use when it comes to smooth and silky texture, but keep in mind that it's high in calories and may stall your weight loss goals.
There isn't one company that uses skim milk only, but rather certain flavors they sell have skim milk in them. Remember that skim milk by itself isn't keto friendly – one cup has about 12g of net carbs. Always make sure to check the nutrition label.
Where to buy keto ice cream
You can get keto ice cream nearly everywhere at this point. I've seen it in:
Costco
Aldi
Whole Foods
Stop & Shop
Walmart
Target
Kroger
Publix
and of course, Amazon!
Best keto ice cream recipes
In case you decided that after all, you'd actually rather make your keto ice cream at home, here are a few of our best recipes. Our readers said they love these the most as well!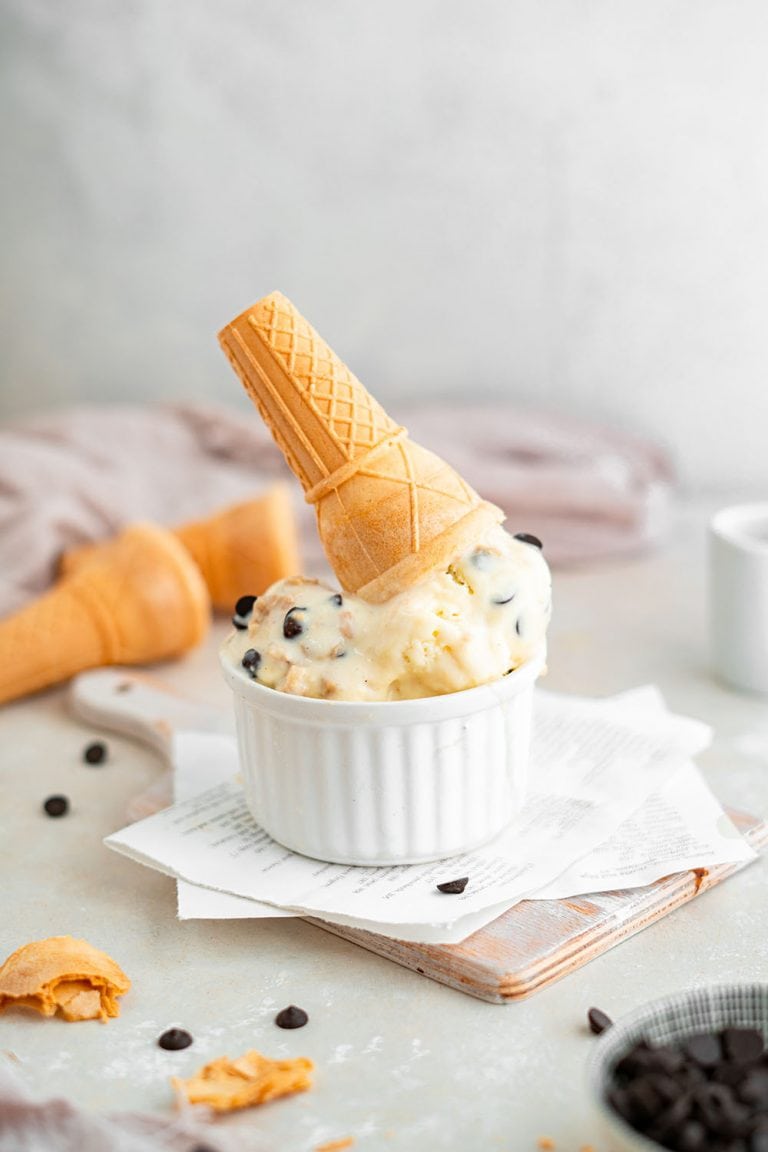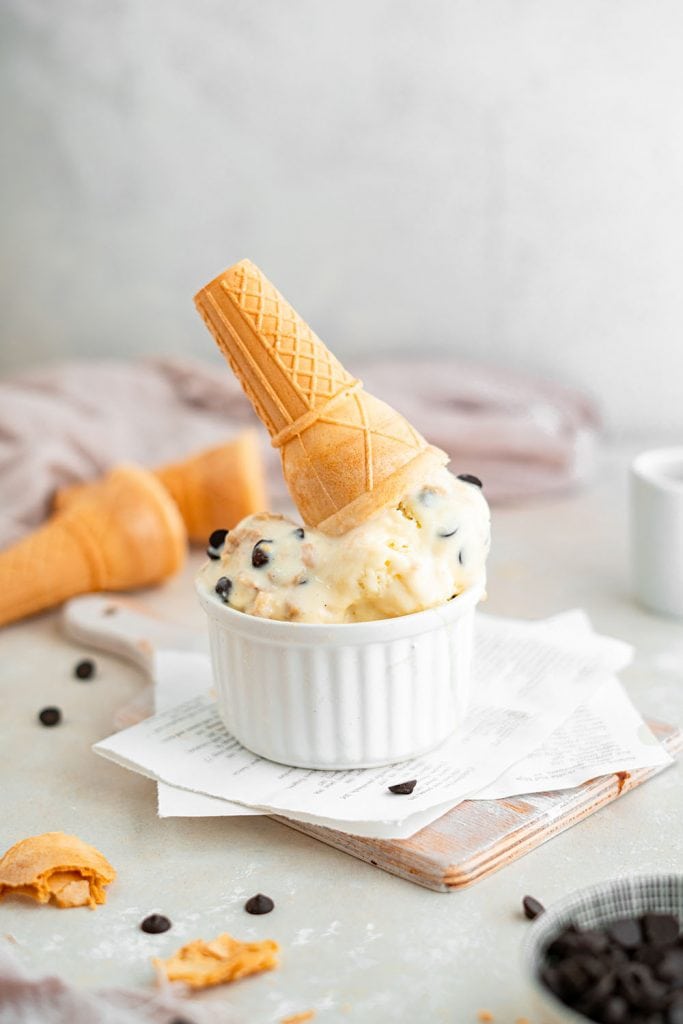 Final Thoughts: Can I Eat Ice Cream on Keto?
With so many options available, absolutely! I'm really glad the food market has progressed and we have so many keto and low carb options available now, especially when it comes to ice cream.
Our favorite ice cream, hands down, is one from the Mammoth Creamery. Everything from taste and texture to ingredients is just perfect. If you don't have issues with xylitol, this should be your top choice.
Keep in mind that even though this list features keto friendly ice creams, you still need to watch the calories you're consuming if your goal is to get rid of extra pounds. Cream is high in calories and eating too much of it will simply stall your weight loss.
Let us know in the comments which keto friendly ice cream is your favorite! We'd love to know which ones stole your heart (and taste buds!).