We are fans of quick to make dessert recipes in this house and that includes this Low Carb Chocolate Mousse, which is also a part of our Dessert Every Night series! When you've had a long day and already eaten your meal prepped dinner, but want dessert, what to do next? You can always make mug cakes, but those get boring after a while. So, with just four ingredients and additions of your choosing you can have something new, creamy, rich and sweet any night of the week! Watch me make it below.
We Love Simple Meal Ideas, Too.
Simple meals are great for big families and singles alike. Although cooking up an elaborate dinner can be nice once in a while or on a special night, for the most part simple and delicious is our preferred route. When it comes to meals you can give our egg roll in a bowl, buffalo chicken skillet and cauliflower fried rice a try, all great for meal prepping too!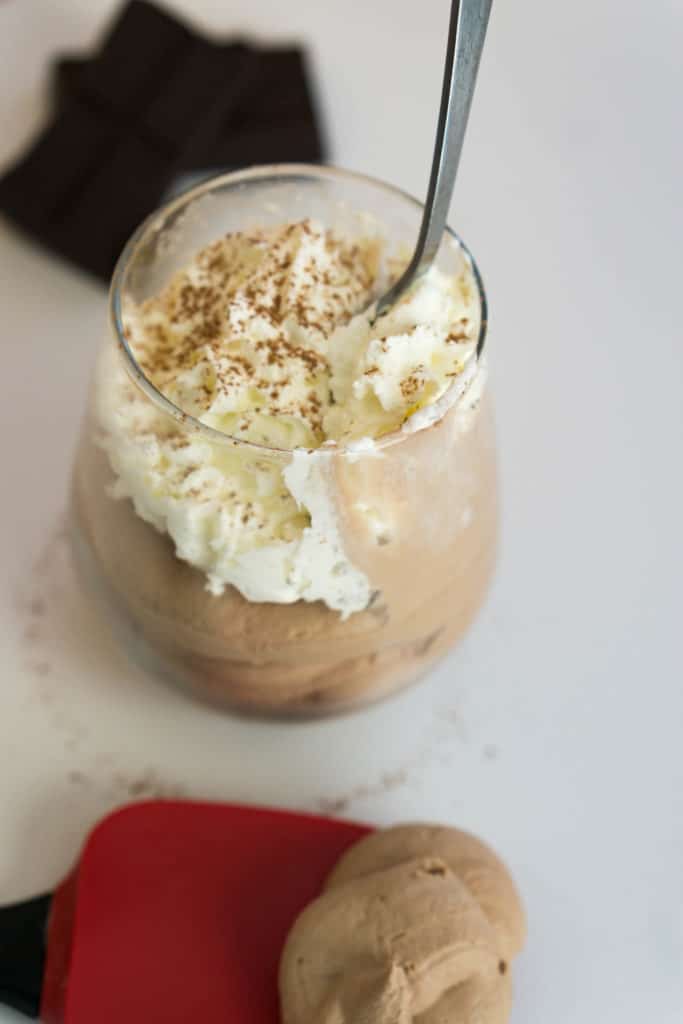 Our Favorite, Low Carb Desserts!
Many of our favorite low carb desserts are easy and take under ten minutes to make like our pumpkin mug cake, while we also have some favorites, that are guilt-free, but take a little more work like our protein cakes! The beauty about keto becoming more and more popular each day is that more and more low carb recipes are popping up to make this lifestyle more sustainable. Just remember you can always count on ketoconnect to satisfy all your cravings!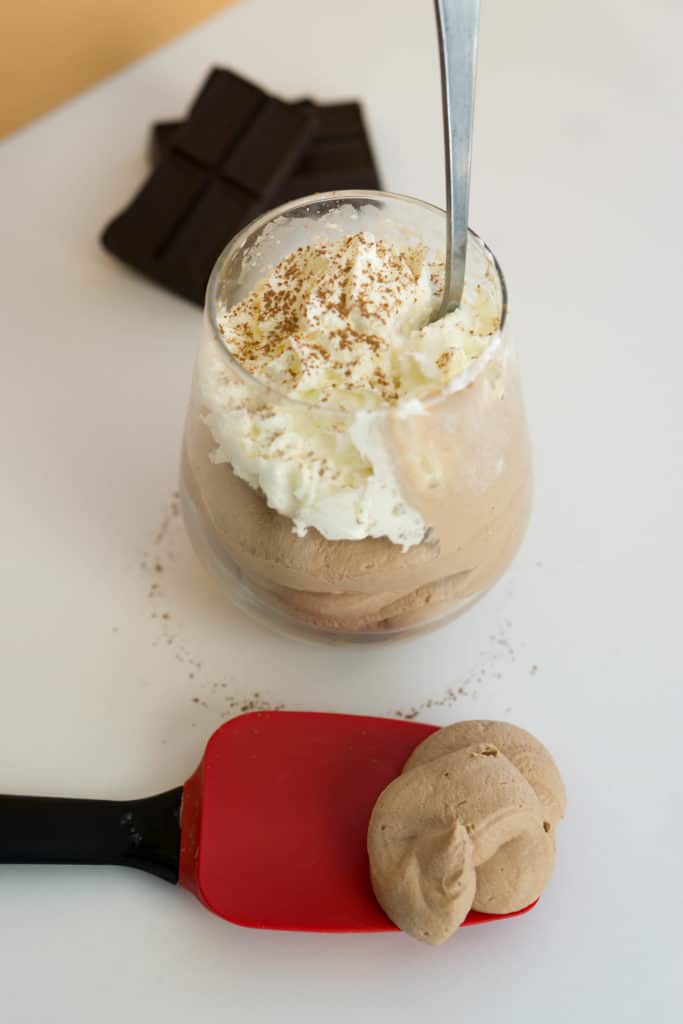 Easy, Low Carb Chocolate Mousse
Some days you just need dessert and lucky for you this low carb chocolate mousse can be made in bulk and stored in the fridge all week. That means dessert all week without the guilt of sacrificing your macros! You can even make the base we've provided and add your own toppings each night. Monday hit it with some almonds, Tuesday go for some blueberries, Wednesday add in some shredded coconut.. you get the idea. Customized desserts like this low carb chocolate mousse make this a great recipe for the entire family that can be eaten every night!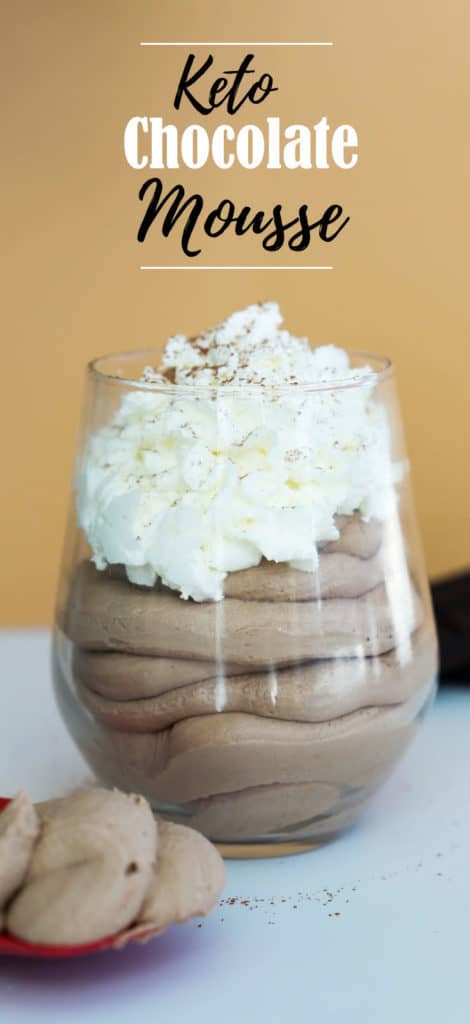 Recipe can be quickly added to MyFitnessPal – Search "KetoConnect – Low Carb Chocolate Mousse"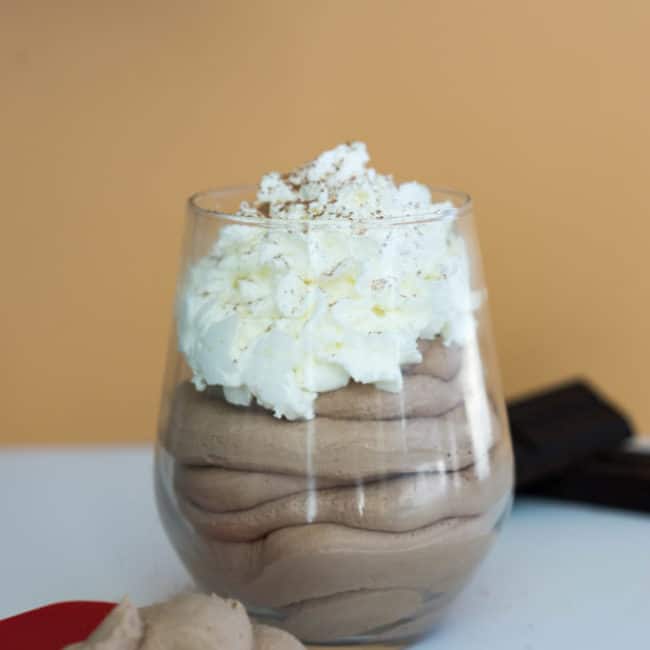 Low Carb Chocolate Mousse
Total Time 1 hour 10 minutes
Servings 4 servings
Calories per serving 345kcal
Instructions:
Add the heavy whipping cream to a medium bowl and whip it to soft peaks using a hand mixer. Set aside.

Add the mascarpone cheese to a large bowl and microwave for 20 seconds. Mix using hand mixer.

Sift the cocoa powder and add the liquid stevia into the mascarpone and combine using the hand mixer.

Fold the soft peaked whipping cream into the mascarpone mixture. Refrigerate for 1-2 hours or until chilled.

Store in a sealed container in the fridge up to 1 week. Enjoy!
Nutrition Facts
Low Carb Chocolate Mousse
Amount Per Serving
Calories 345 Calories from Fat 306
% Daily Value*
Fat 34g52%
Carbohydrates 4.5g2%
Fiber 1g4%
Protein 4g8%
* Percent Daily Values are based on a 2000 calorie diet.
Written By